Peppermint buffet at PARKROYAL COLLECTION Marina Bay
There's a new buffet in town, and it's the Peppermint buffet at the newly revamped PARKROYAL COLLECTION Marina Bay. It takes over the old AquaMarine spot in what used to be Marina Mandarin, with an entirely new concept and decor.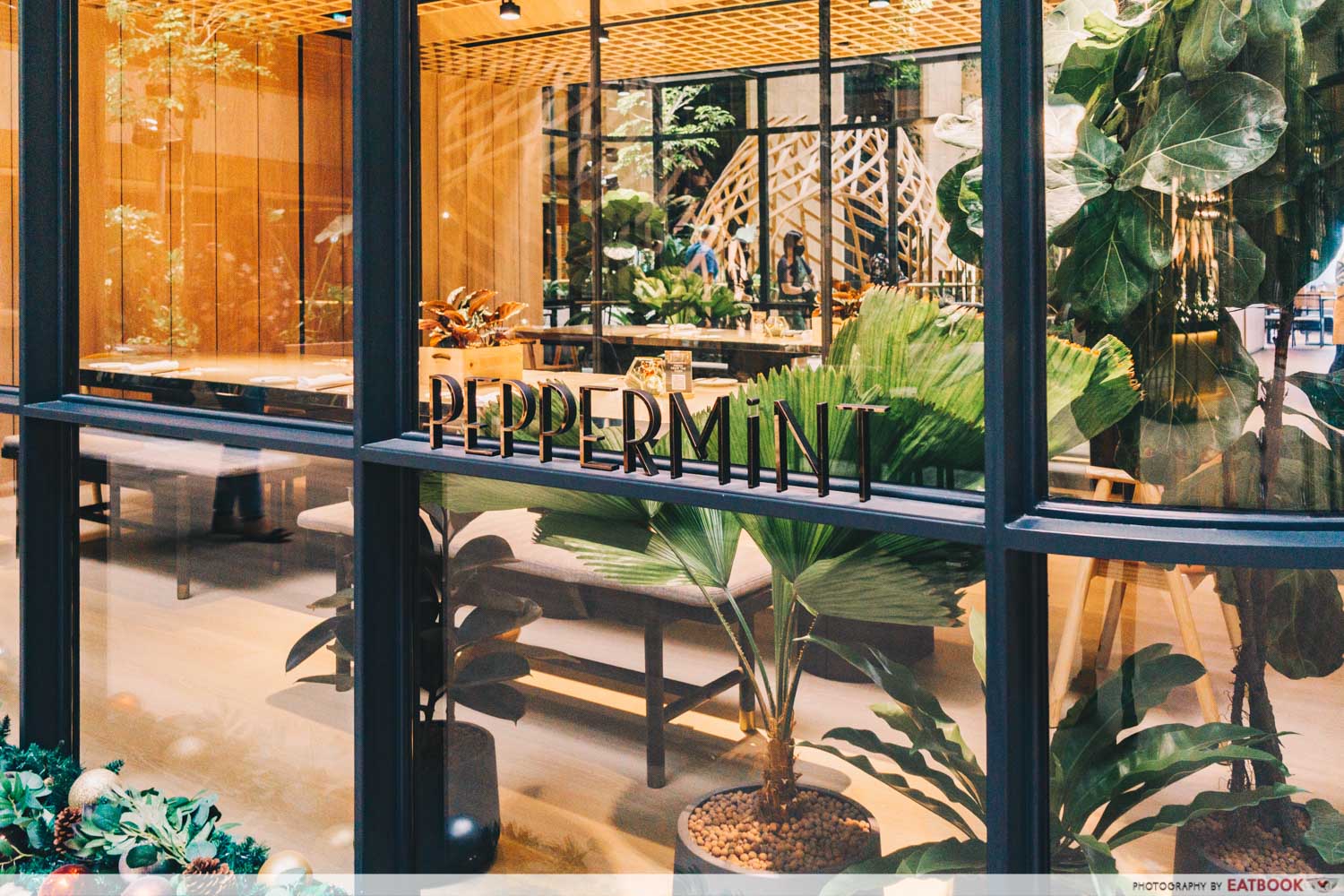 Diners heading down to Peppermint to try out their all-you-can-eat menu can expect premium farm-to-table fare, priced from $65++ for adults. While we thought the prices were steep, diving into the quality menu proved great value-for-money, especially as a hotel buffet.
Tang Lung Restaurant Review: $23.80++ Dim Sum Buffet With Over 30 Menu Items In Robertson Quay
Food at Peppermint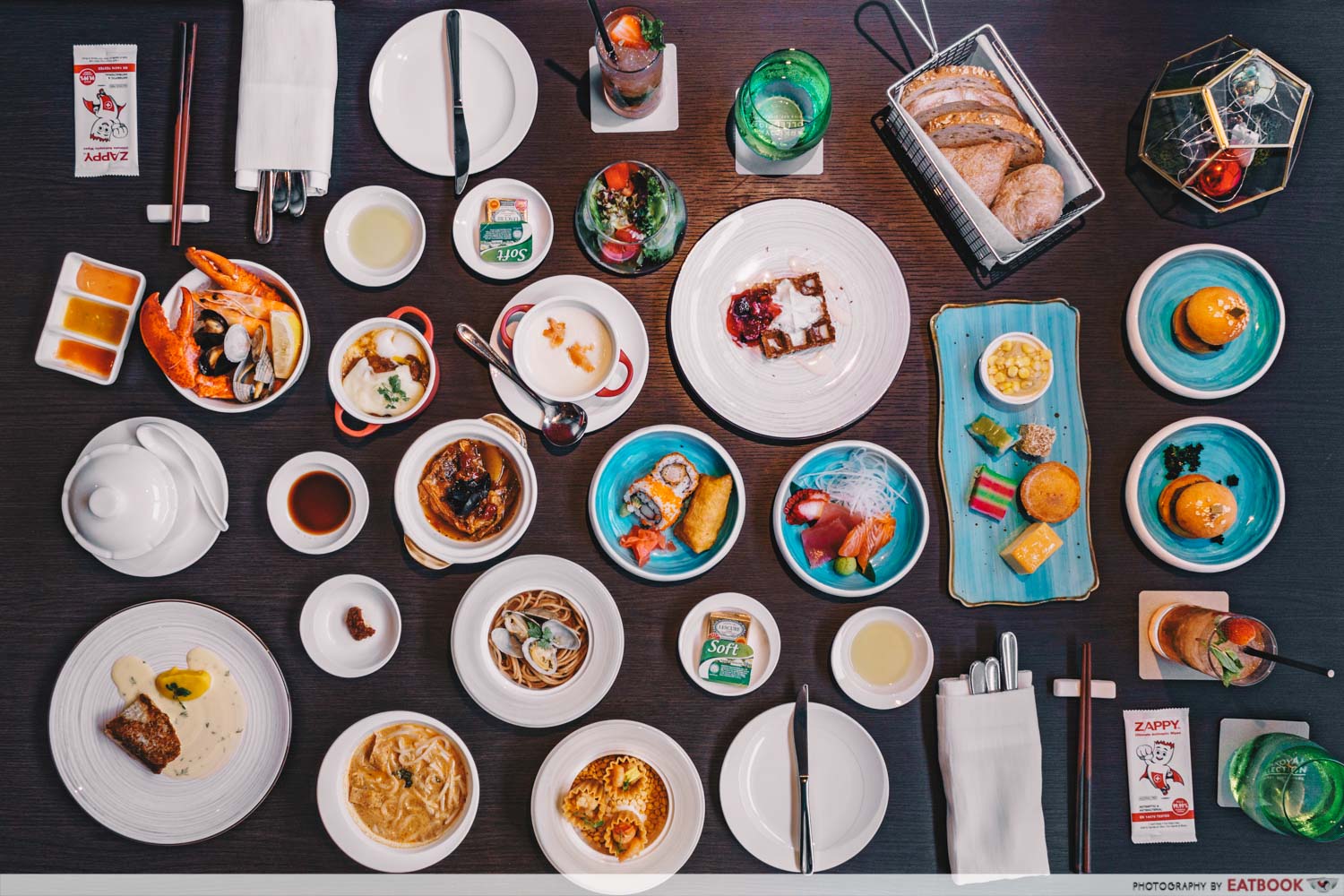 We tried almost everything on the menu at Peppermint, which is available for ordering through a QR code that's provided at your table.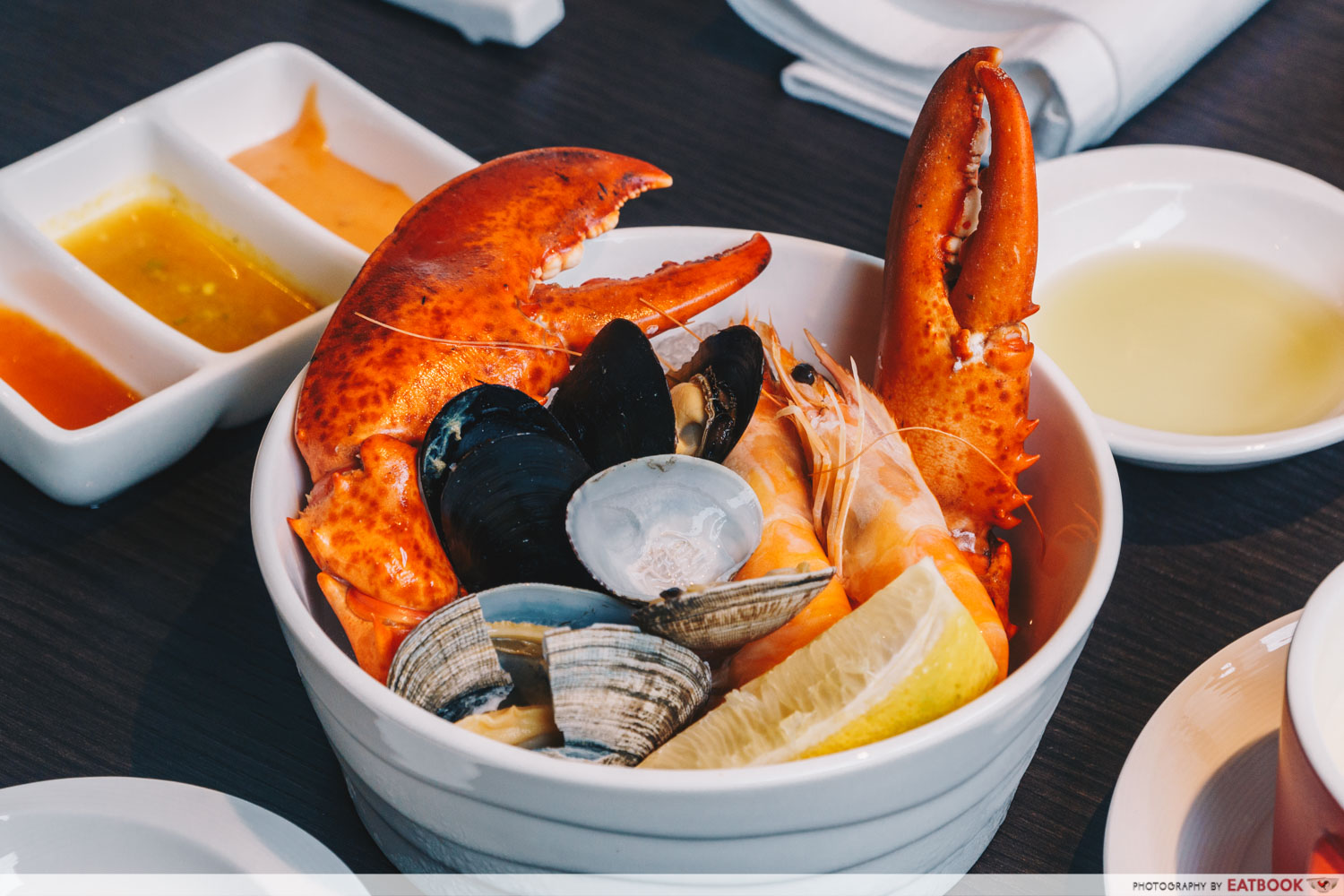 Now that picking your own Seafood on Ice is not an option, it comes to you in a bowl that you can customise when you put in your order. We found the prawns, in particular, to be succulent and fresh. It's accompanied by a trio of dips that brought out the natural sweetness of the fresh seafood.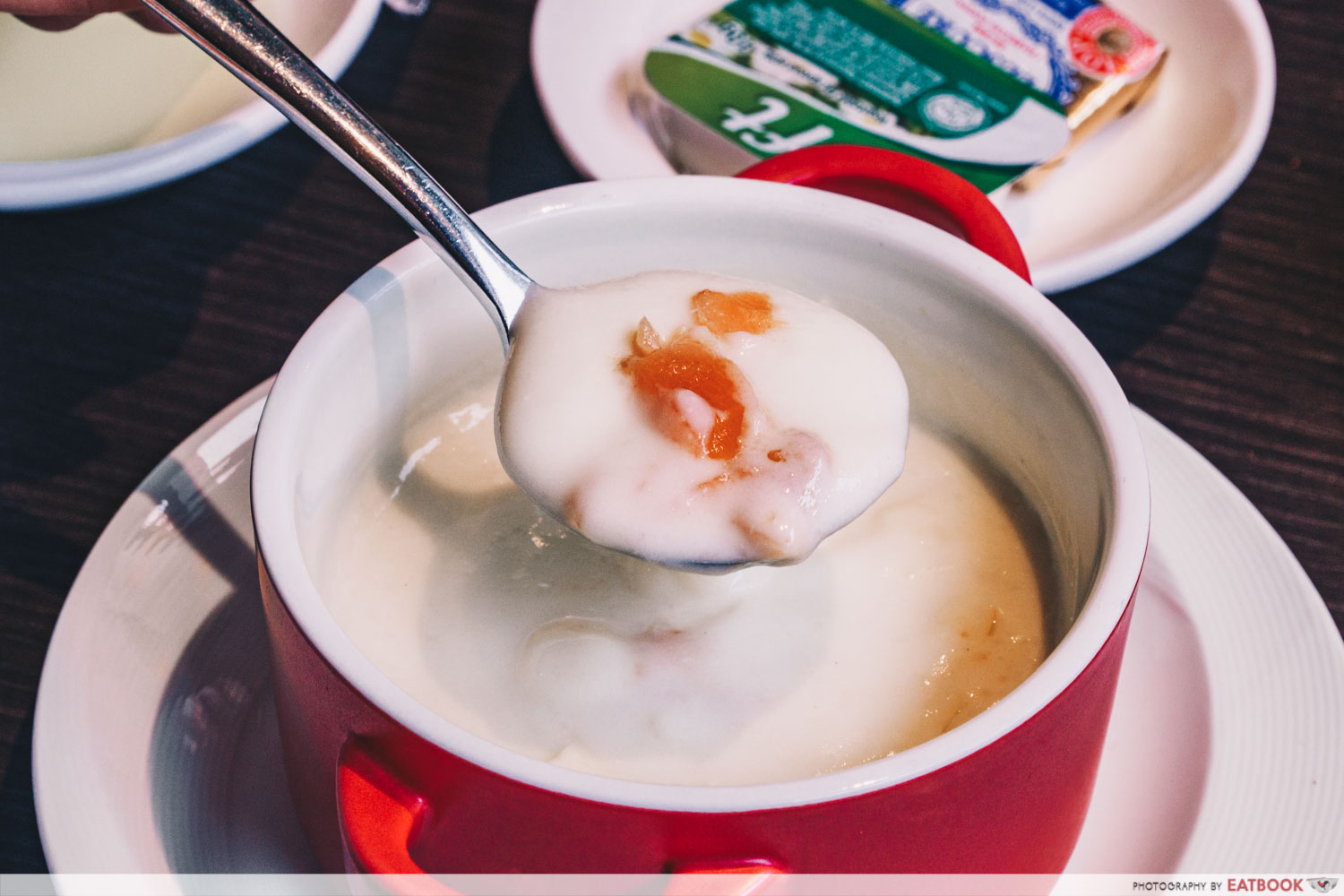 One of our favourites that lunch was this Nordic Smoked Cauliflower Cream Soup that was exceptionally smooth, and creamy, without being jelak. The slices of salmon in this gave the soup a smoky, savoury elevation. We had two bowls each.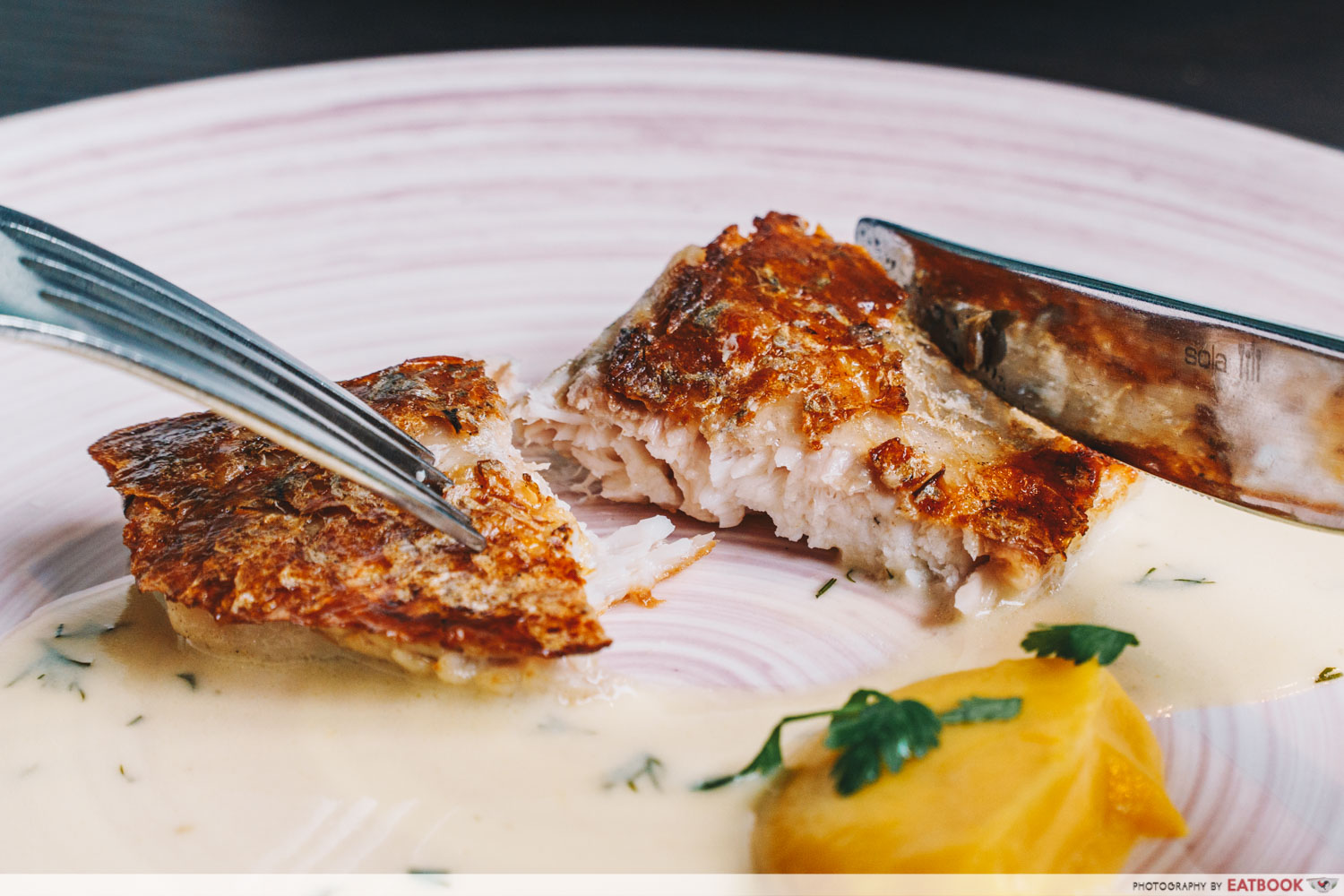 Peppermint's Sustainable Barramundi, Dill and Citrus Emulsion, like the cauliflower soup, featured light and flavourful elements that complemented the white fish well. This dish wouldn't be out of place on a semi-fine dining menu.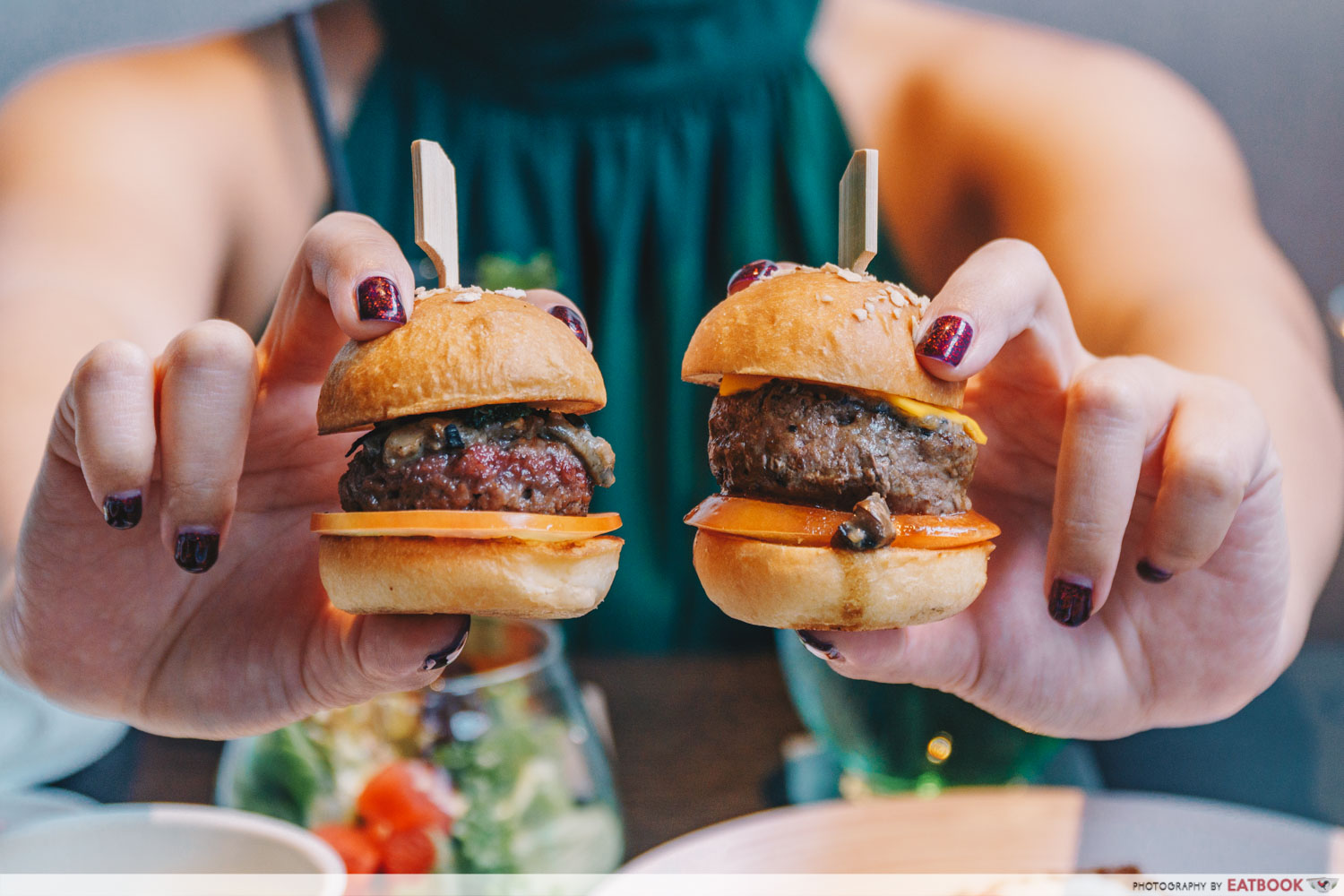 While my friend enjoyed the Char-Grilled 100% Black Angus Beef Mini Brioche Burger, I liked the Plant-Based Mini Brioche Burger, which came with sauteed mushrooms. If, like me, you prefer to dismantle your burger, I highly recommend eating the brioche buns with the Lescure French butter on the table.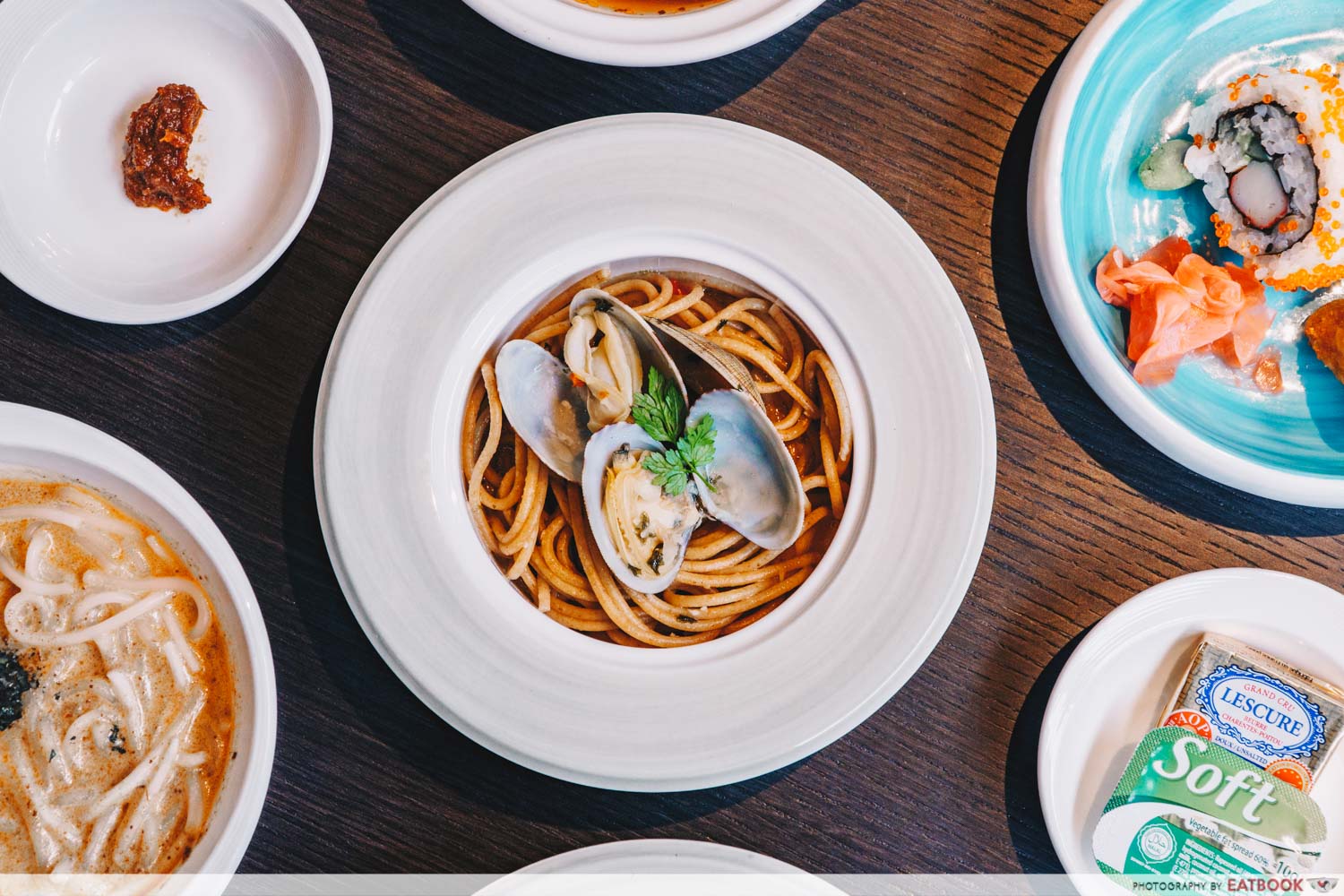 The Vongole Aglio Olio is one of the carb items we tried, which features wholewheat pasta. My friend didn't appreciate the pasta, but I found it to be appetising and liked the fresh clams.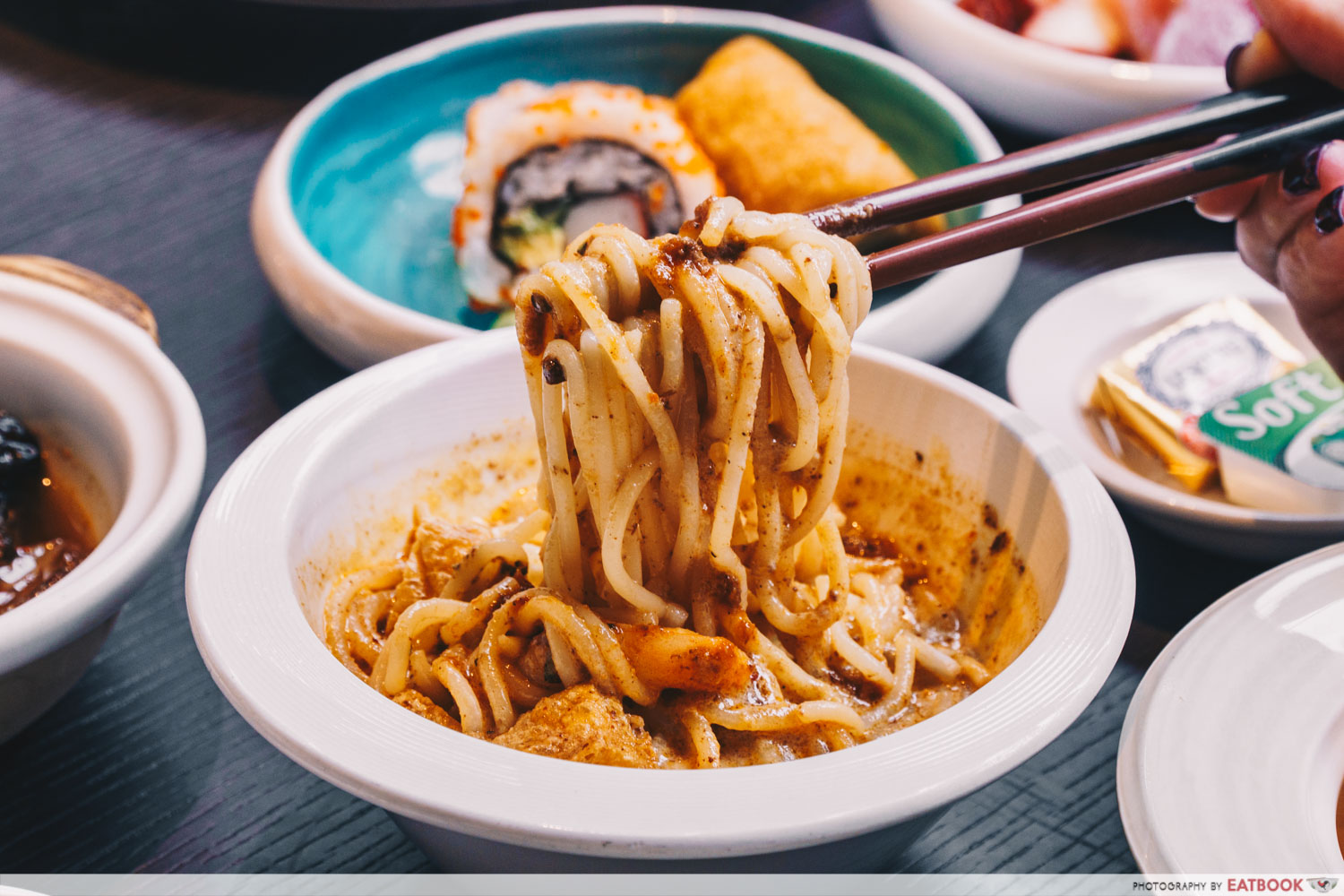 You may think it's a waste to eat hawker food at a buffet, but you must try the Singapore Laksa with Seafood here. The gravy is lemak and not shy on the hei bee, so this goes in my books as one of the best things to order here.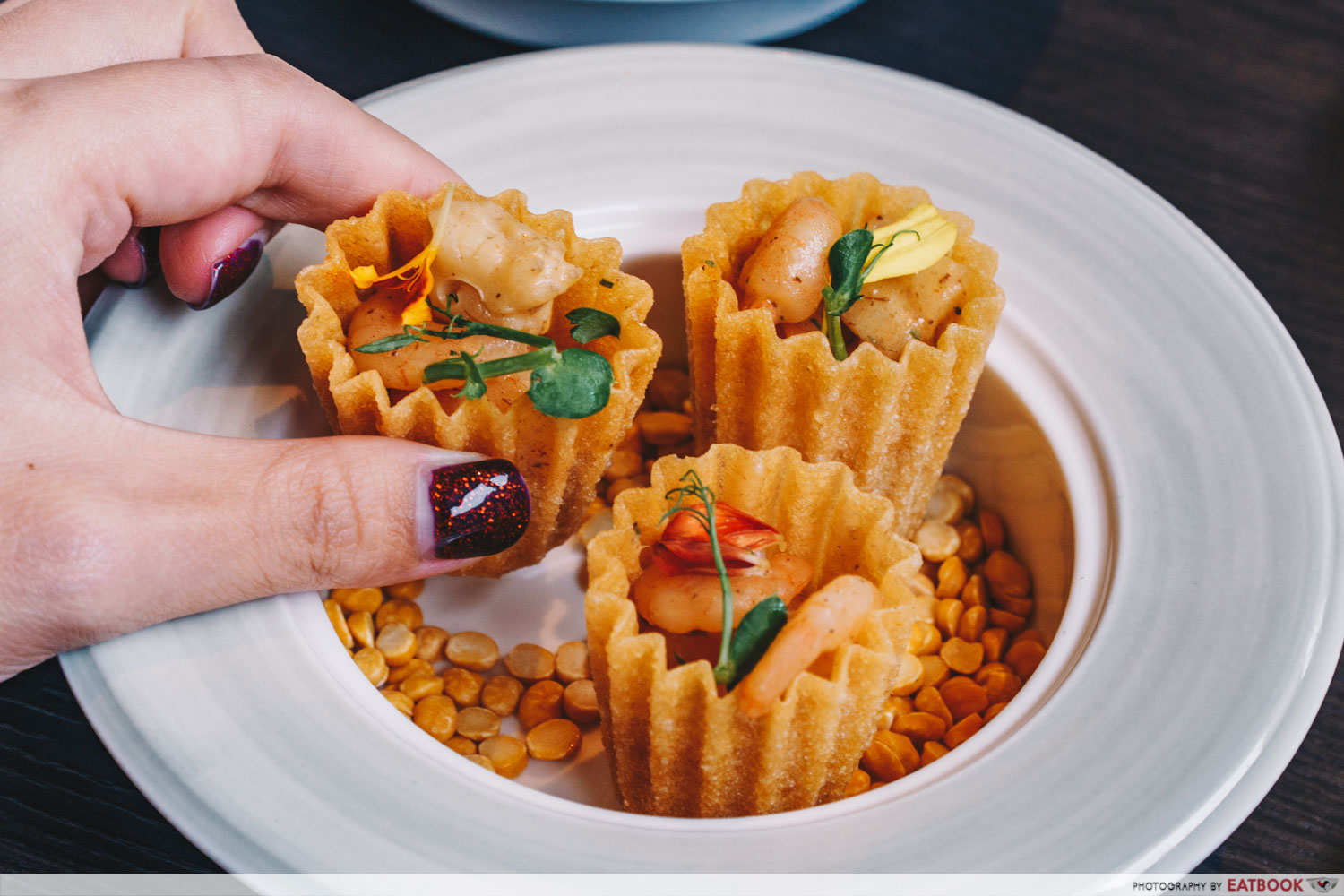 This isn't your average Seafood Kueh Pie Tee, because it's full of seafood that's cooked in the aforementioned laksa broth. My friend ordered two servings of this, after his first taste had him dancing in his seat. For those looking to save on calories, this would be a less guilty and filling alternative to the laksa at this buffet.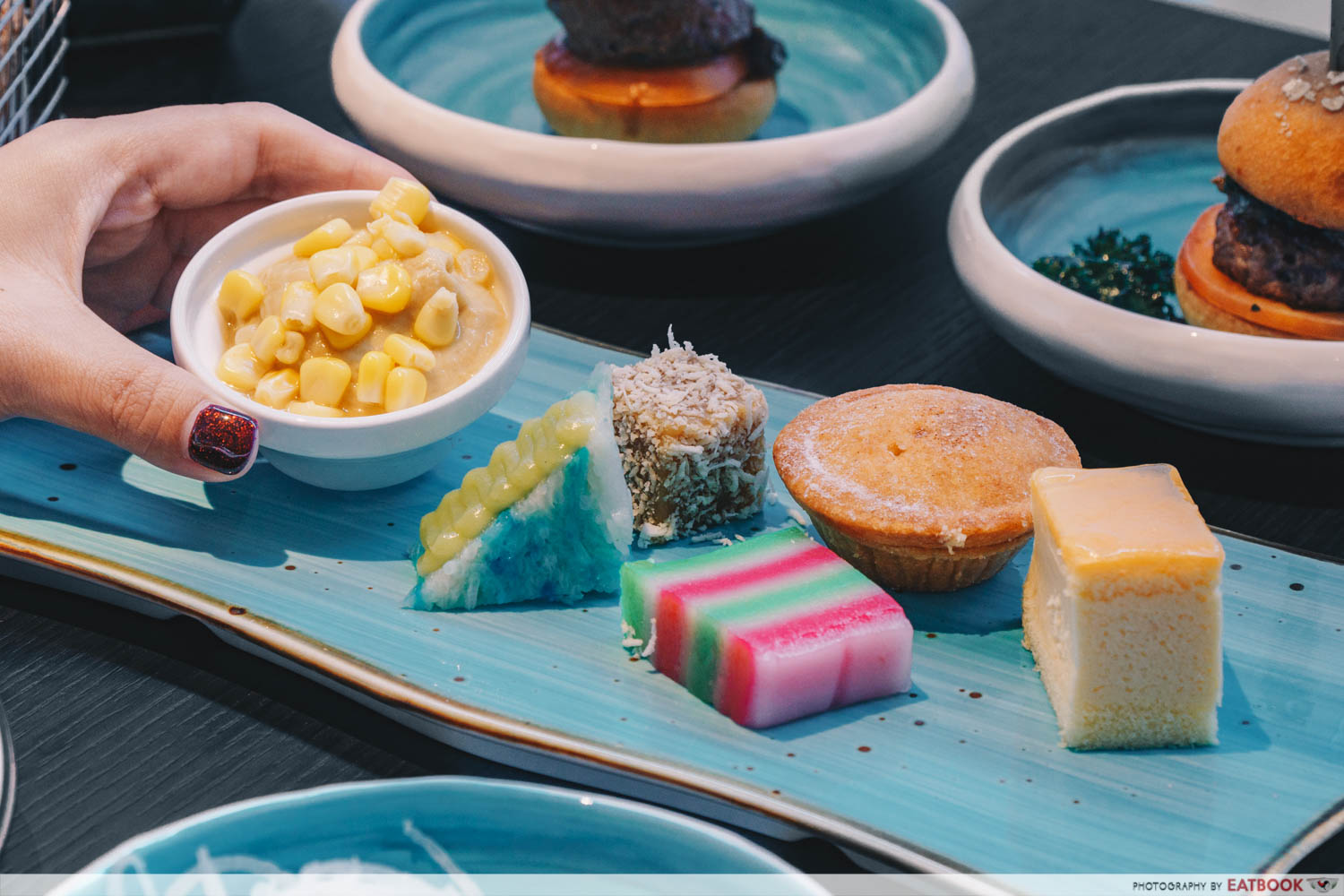 And finally, the desserts─a bite-sized assortment of local and Western treats. I enjoyed the Durian Pengat, although I'd prefer it without the corn. Cute, but slightly blasphemous, was what I suppose is their rendition of kueh salat, which here features a triangle of blue pea rice with piped kaya. Since I am the sort who eats the kaya topping off of kueh salat, this did not cut it for me.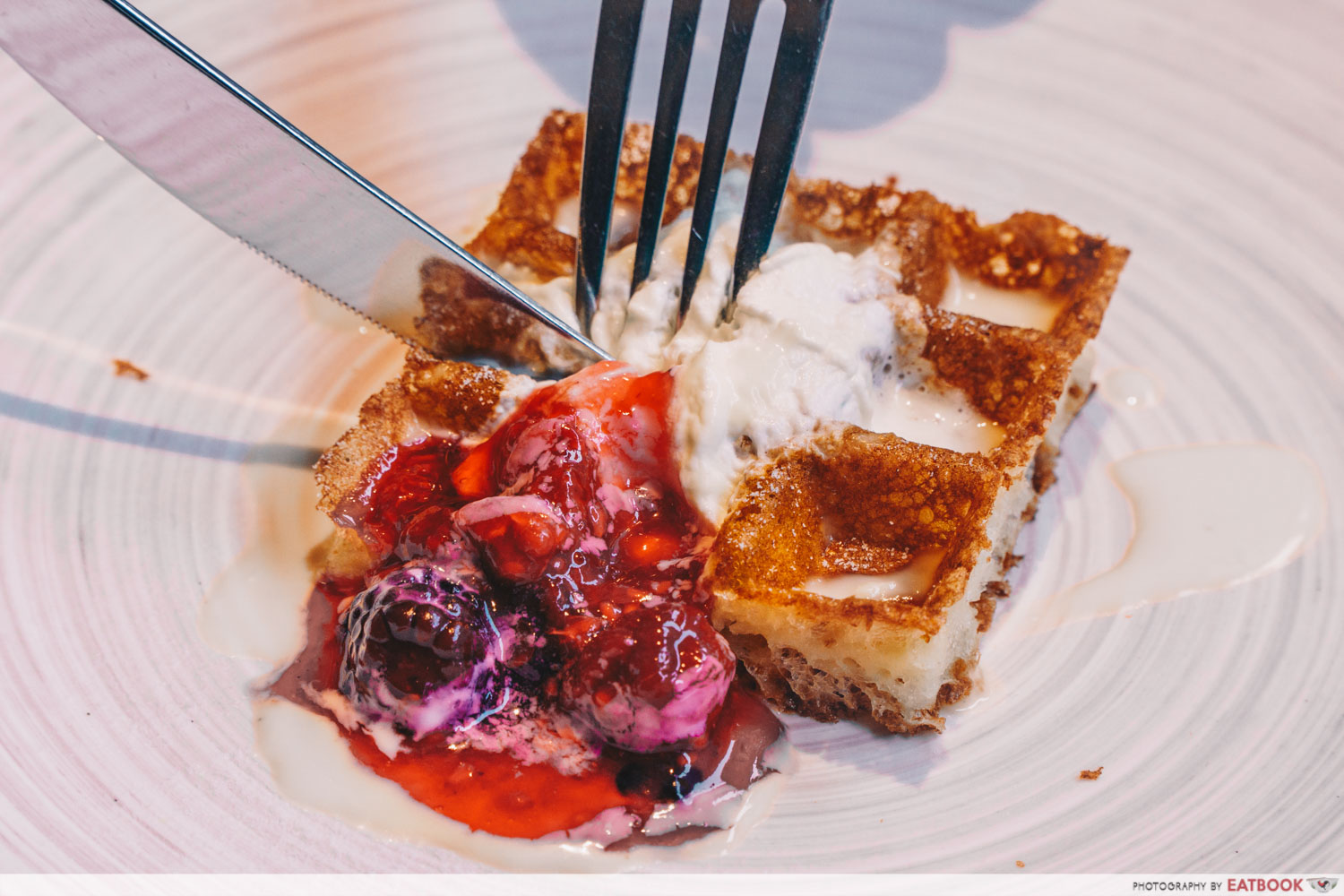 Go for the waffles, which come with a berry compote that I liked, Or if you're feeling full between bites, get the Peppermint Cucumber Sorbet. This was refreshing on the palate, and perfect for that lift-me-up after the heavy meal.
Ambience at Peppermint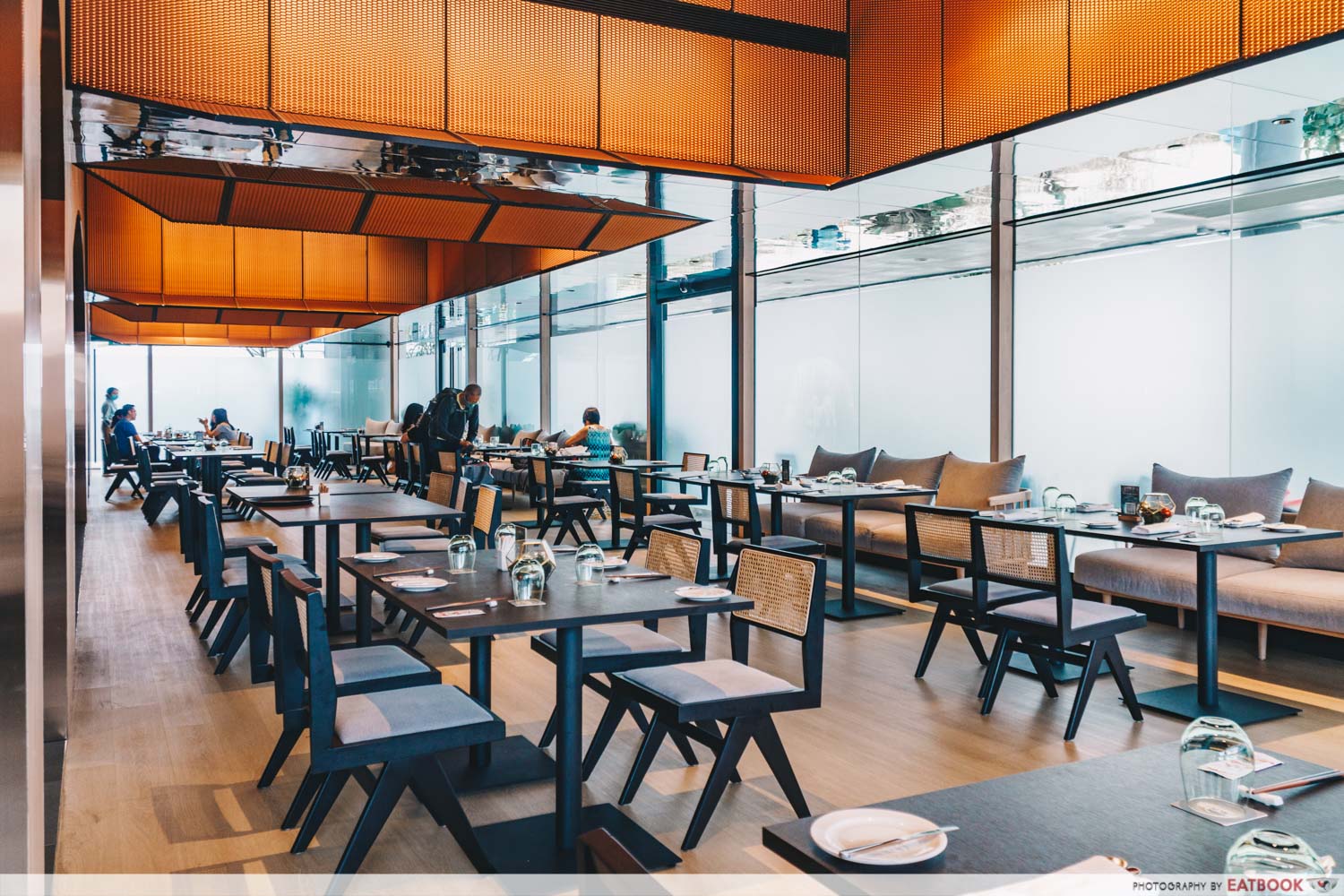 Peppermint is on the fourth floor of the new PARKROYAL COLLECTION Marina Bay, which is connected to Marina Square, and easily accessible via City Hall, Esplanade, and Promenade MRT stations. Dining at Peppermint is an extremely comfortable experience, even more so with the seamless ordering system, and table service.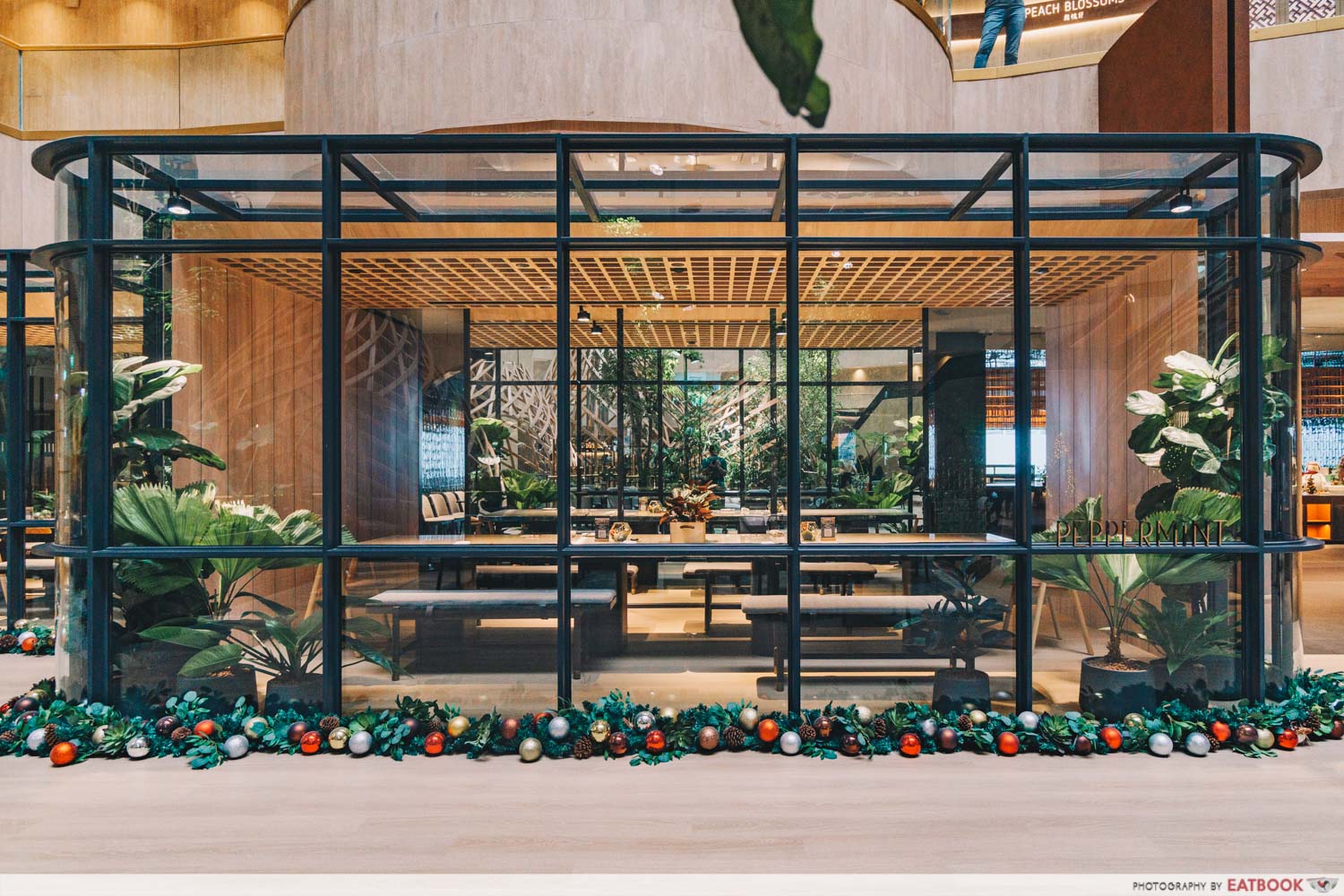 Besides the main dining area, Peppermint also offers private dining rooms that look out into the gorgeous main atrium of PARKROYAL COLLECTION Marina Bay.
They currently seat five, or eight when restrictions are loosened on 28 December. There are also a small number of tables in the atrium, although this is a little further from the kitchen action.
Suki-Suki Thai Hot Pot Review: Halal-Certified Buffet With Unlimited Meats From $17.90++
The verdict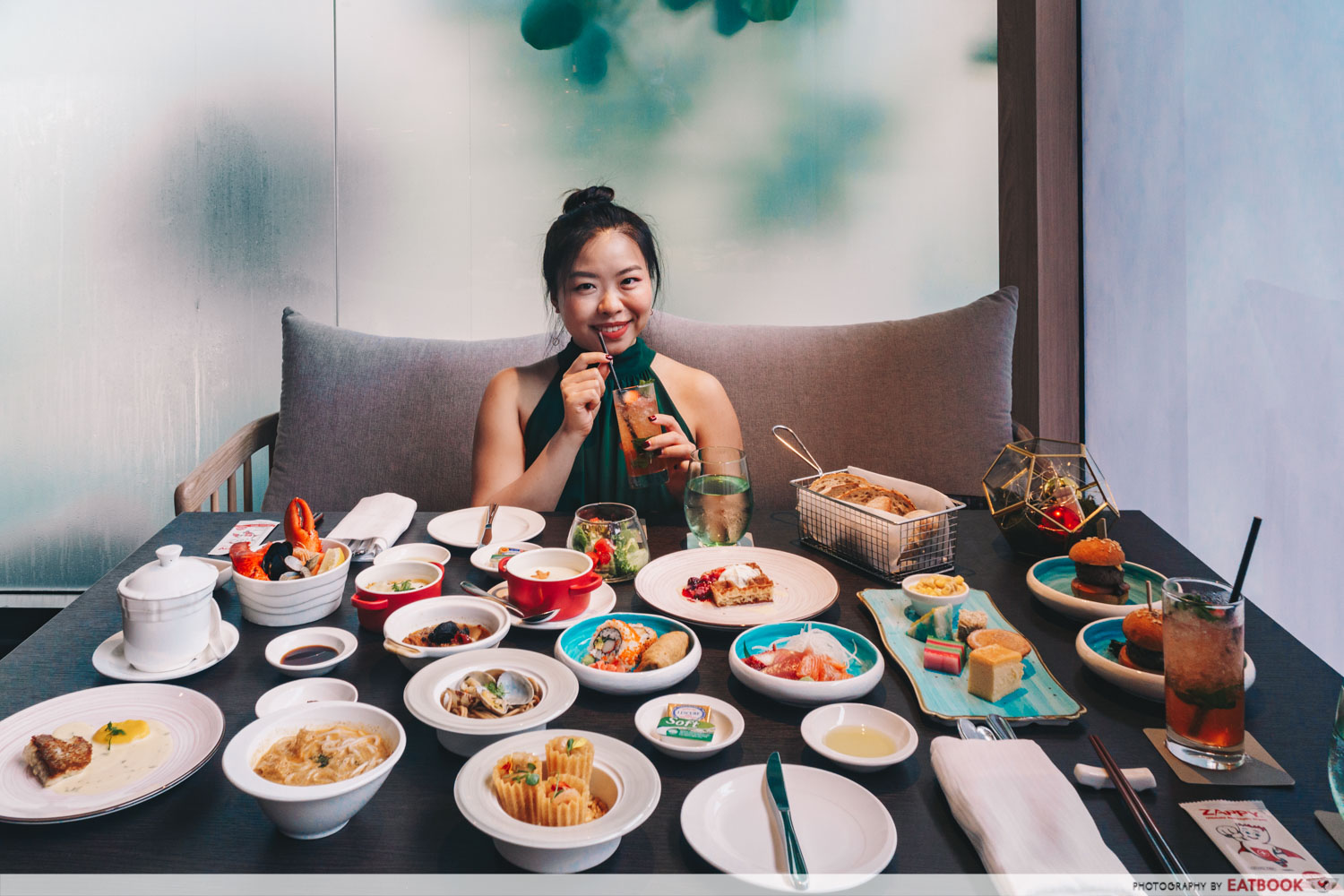 We loved the ala carte buffet experience, which made our lunch even more enjoyable since we no longer had to walk around to pick our dishes. The staff were attentive, and our dirty dishes were cleared regularly.
I never walk into a buffet expecting to be blown away, but I would say that the food at Peppermint is worthy of return visits. There's a comfortable variety, without being too vast that it's overwhelming, nor too few that I feel that I'm short on choices. There are several standout dishes that my friend and I found ourselves re-ordering, and everything is portioned in good sizes.
With adult prices starting at $65++ for lunch, and $88++ for dinner, the buffet at Peppermint is not exactly cheap. Children aged six to 12 are chargeable at $32.50++ at lunch, and $44++ for dinner. However, with the quality of the food that you are served, I'd say it's worth it. Peppermint is now halal-certified, too.
Come January, Peppermint will have its very own urban farm that diners can visit, which will provide the vegetables, flowers, and edible greens on the menu!
If you're team dim sum when it comes to free-flow dining, read our review of the Tang Lung Restaurant's dim sum buffet! Otherwise, Suki-Suki Thai Hot Pot is a Thai hotpot buffet with unlimited meats.
Address: 6 Raffles Boulevard, PARKROYAL COLLECTION Marina Bay, Singapore 039594
Opening hours: Daily 7am to 11pm
Tel: 6845 1112
Website
Peppermint is a halal-certified eatery.
Photos taken by John Lery Villaneuva.
This was a media tasting at Peppermint.
Peppermint Review: Garden Buffet With Free-Flow Fresh Seafood, Lemak Laksa And More At PARKROYAL Marina Bay
Peppermint Review: Garden Buffet With Free-Flow Fresh Seafood, Lemak Laksa And More At PARKROYAL Marina Bay -

8/10
Summary
Pros
– Good variety
– Well-executed food
Cons
– Limited capacity due to pandemic restrictions
– Slightly pricey
Recommended dishes: Singapore Laksa with Seafood, Seafood Kueh Pie Tee, Nordic Smoked Cauliflower Cream Soup, Sustainable Barramundi, Dill and Citrus Emulsion
Opening hours: Daily 7am to 11pm
Address: 6 Raffles Boulevard, PARKROYAL COLLECTION Marina Bay, Marina Square, Singapore 039594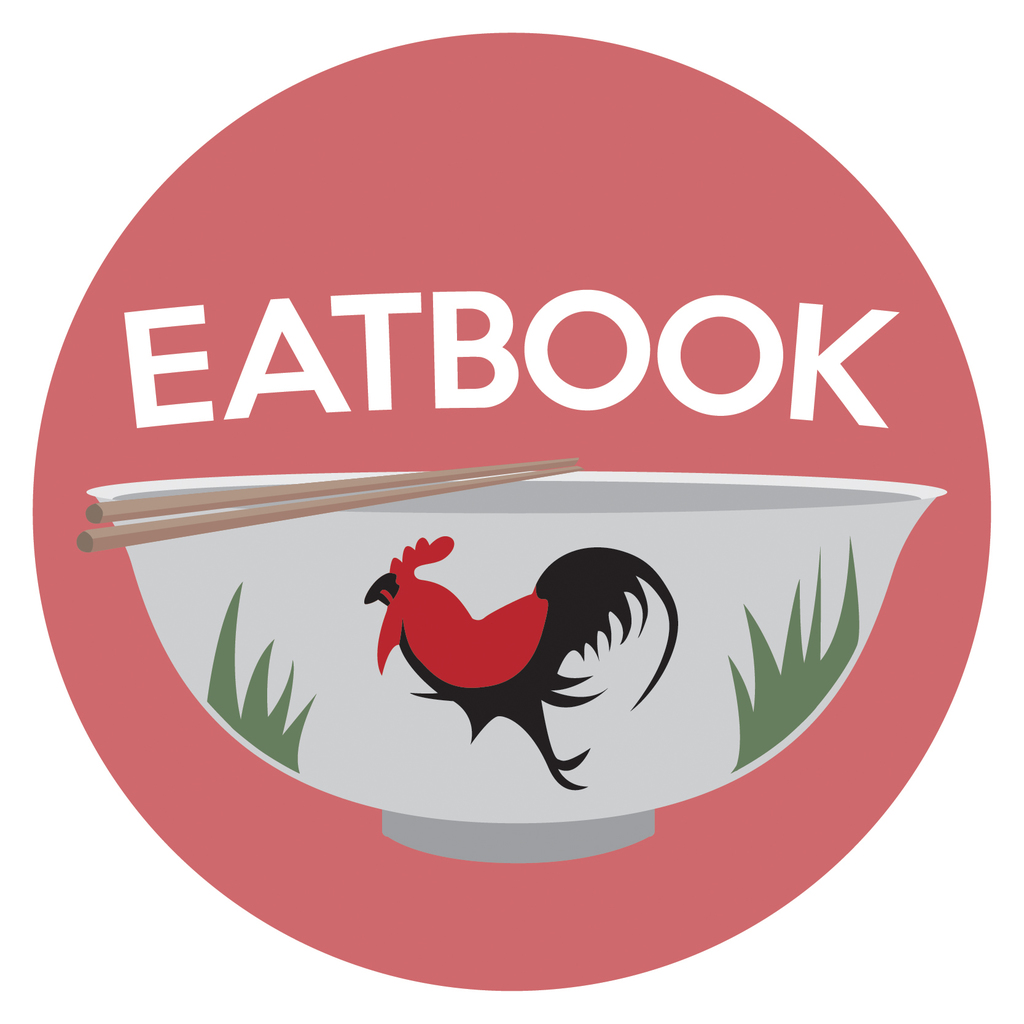 Drop us your email so you won't miss the latest news.