Pineapple Tarts Singapore has unique pineapple tarts
It's no wonder that pineapple tarts are the most popular snack each Chinese New Year. The sticky sweet flesh is an auspicious yellow-gold, and pineapple is known as 'ong lai', or 'fortune come' in Hokkien. Pineapple Tarts Singapore, as the name suggests, sell precisely that—house-made, 100% handmade ingots of the delectable treat.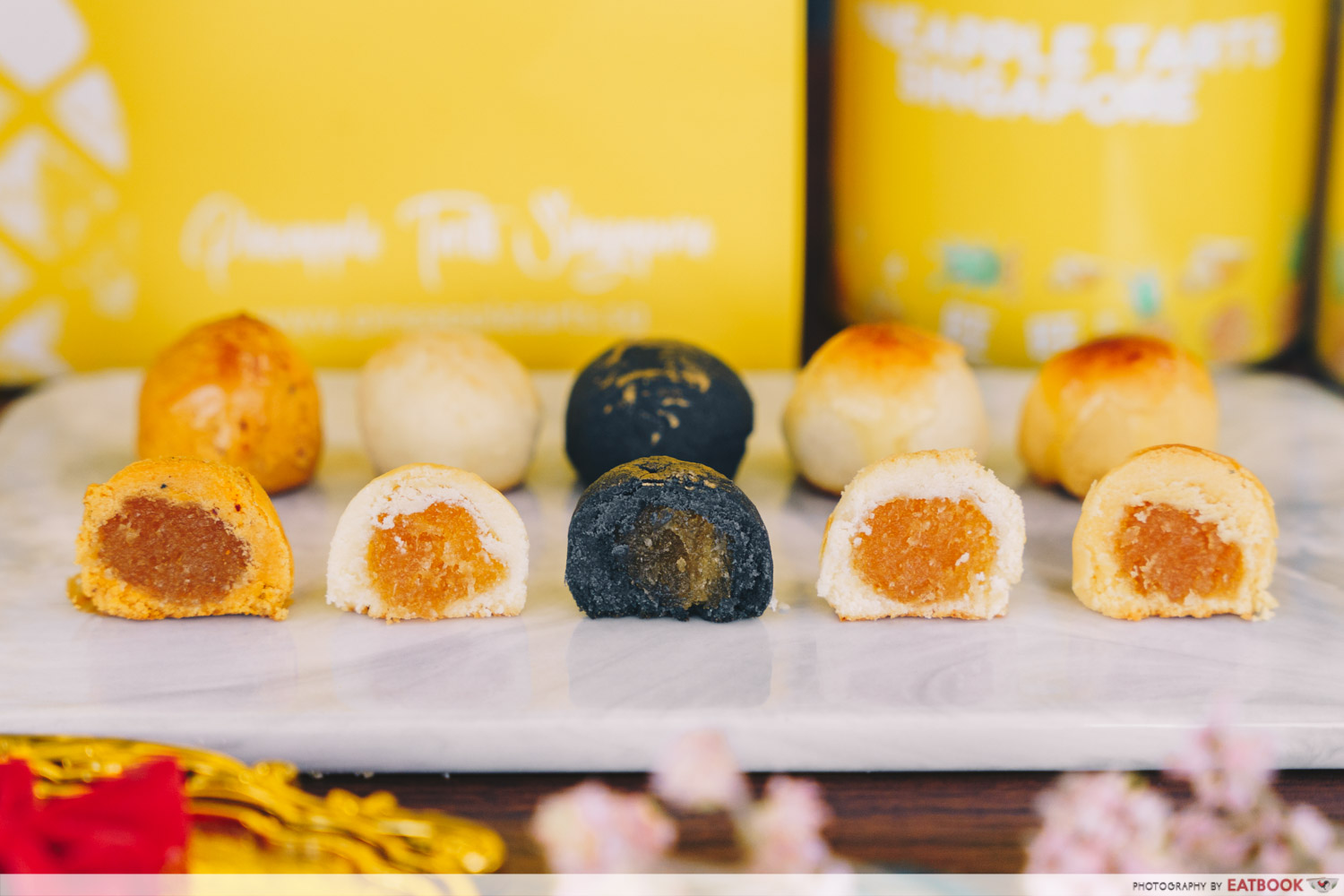 Pineapple Tarts Singapore makes these popular goodies in both the open-faced and closed variations. Their signature closed tarts come in five exciting flavours: Melt-in-Your-Mouth, Cheezylicious, YOlkLO, Siao LA, and Double Truffle.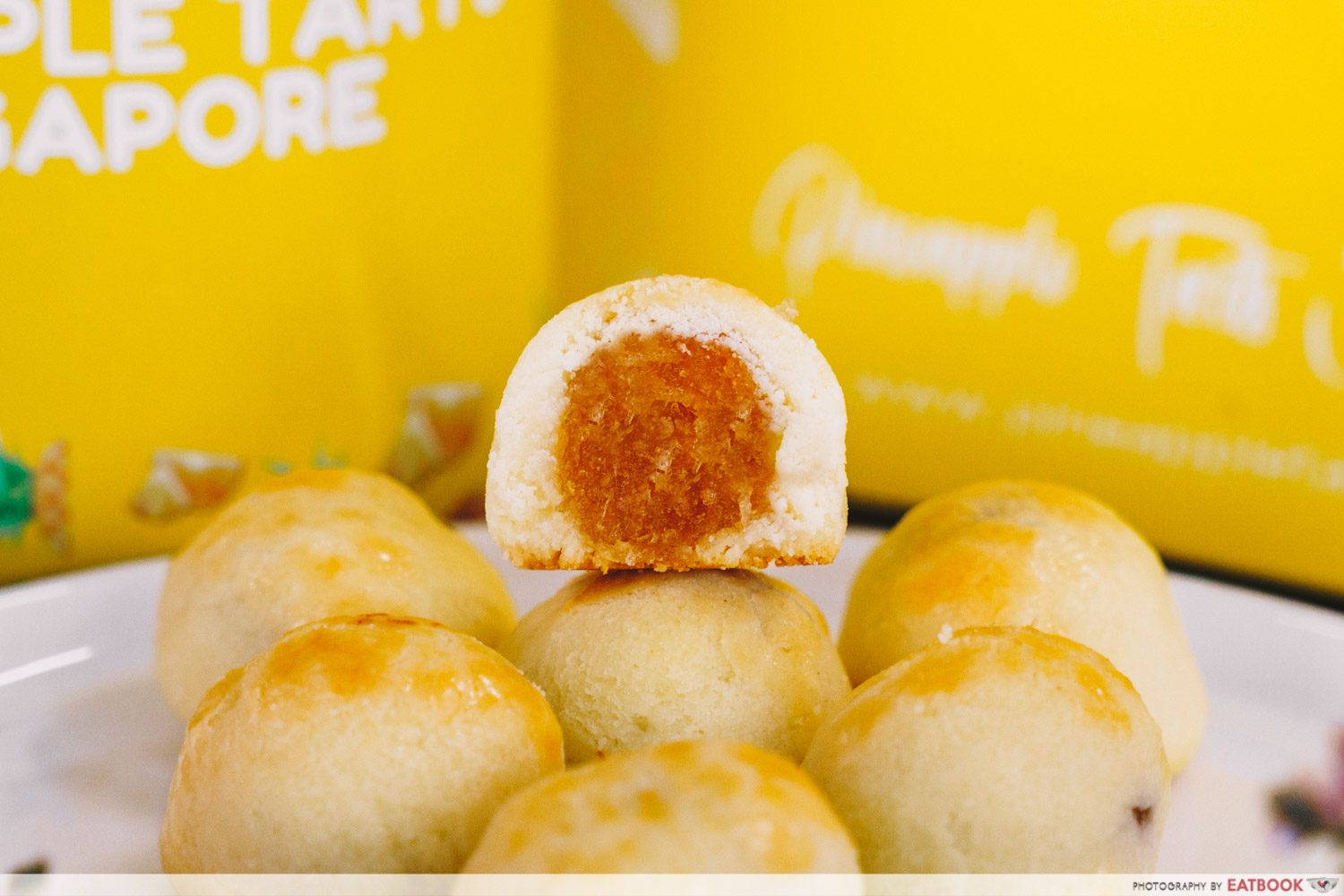 For an unadulterated taste of buttery goodness, the Melt-in-Your-Mouth Pineapple Tarts ($29.90) is the item to go for at Pineapple Tarts Singapore. These tarts are freshly baked to order with the finest ingredients. The filling-to-crust ratio is also well balanced, so you neither get too much crust, or too little pineapple.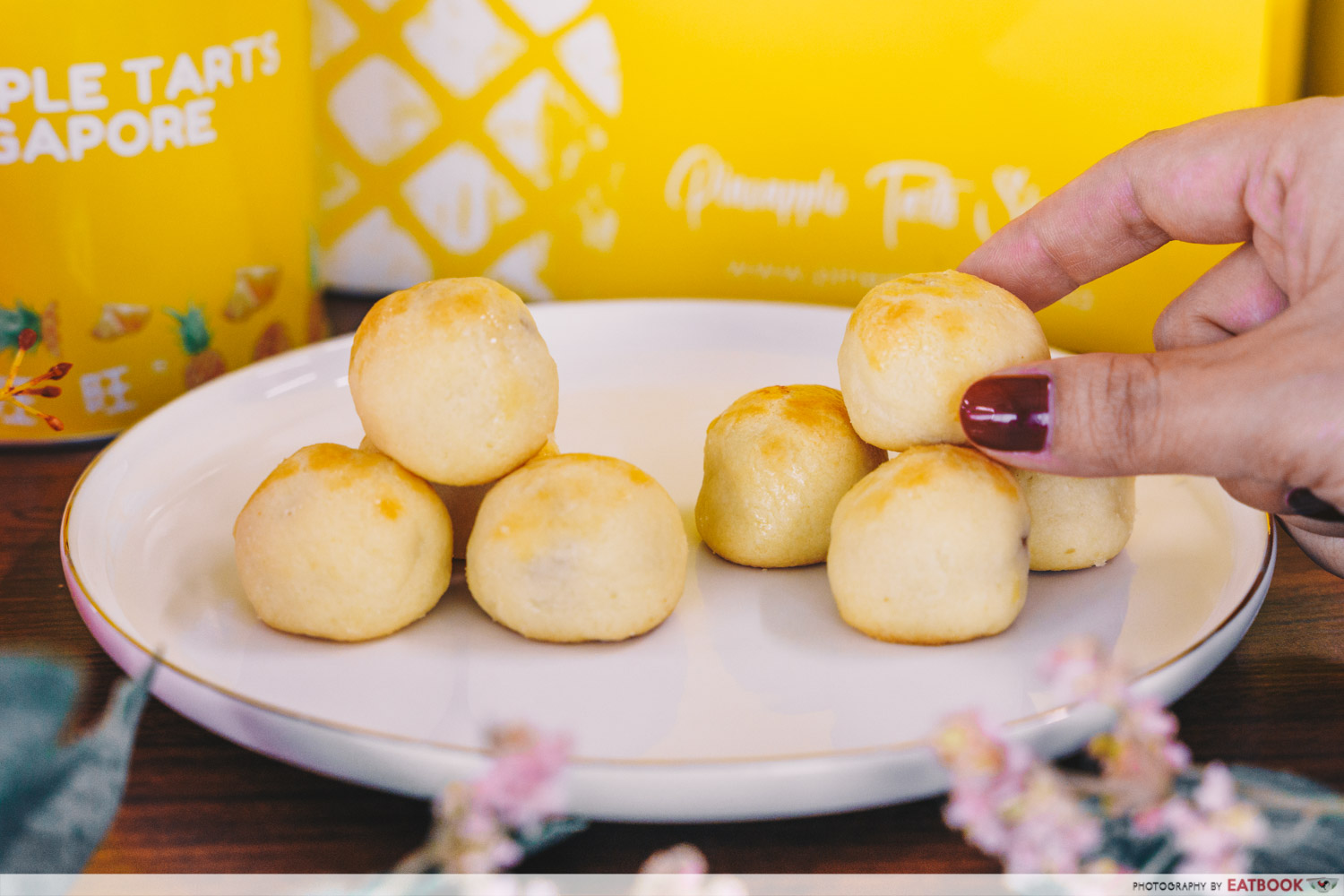 Our favourite of the selection was the Cheezylicious ($31.90), which offered a pleasant contrast between the buttery, savoury pastry, and the tangy-sweet pineapple. The savouriness was dialled up a notch with the tart's topping of melted cheese.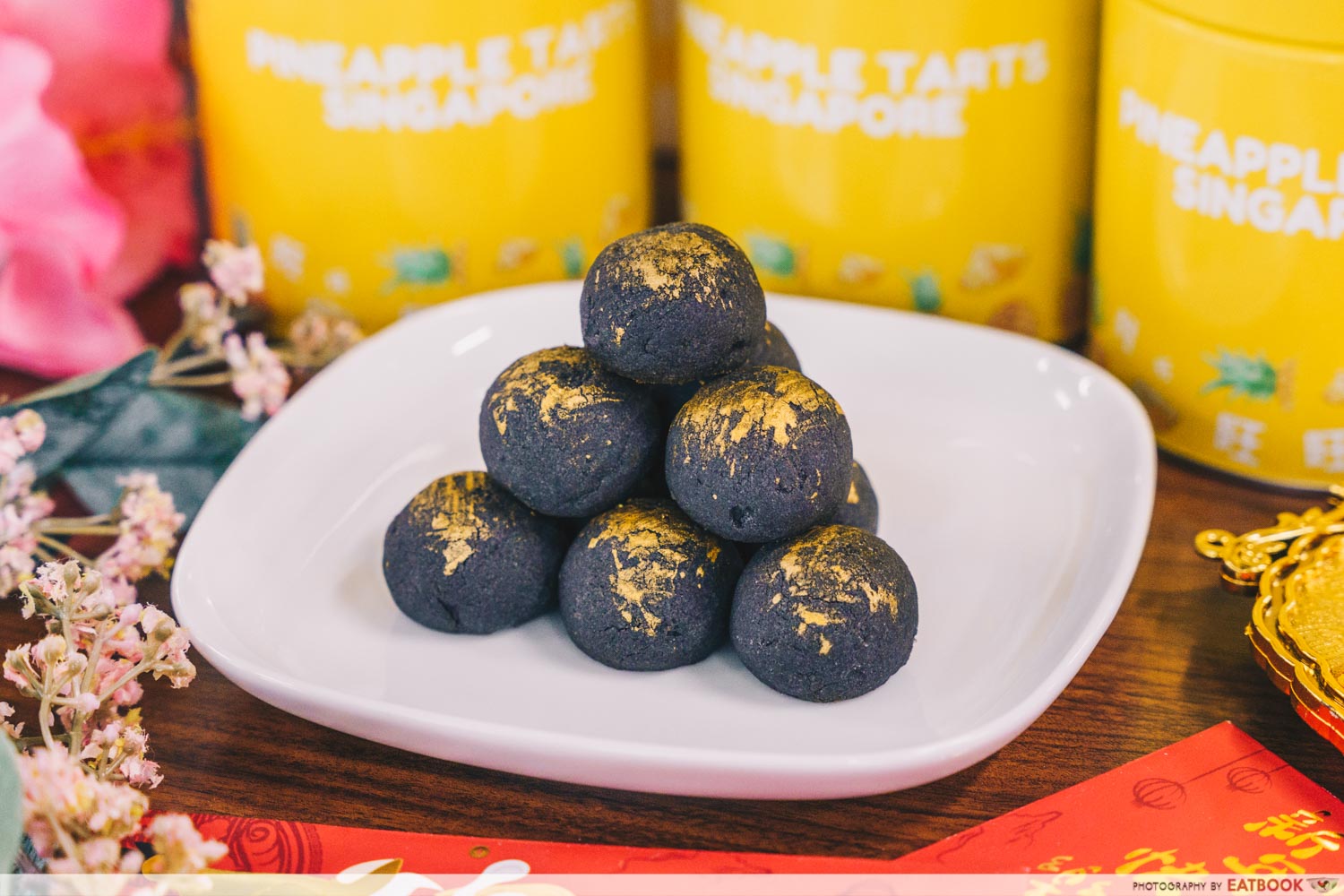 For something slightly different, try the Double Truffle ($34.90), a visually stunning tin of black, charcoal-hued nuggets, brushed with edible gold paint. The atas factor here crosses into its taste too, with the earthy fragrance of truffle permeating the crumbly tart.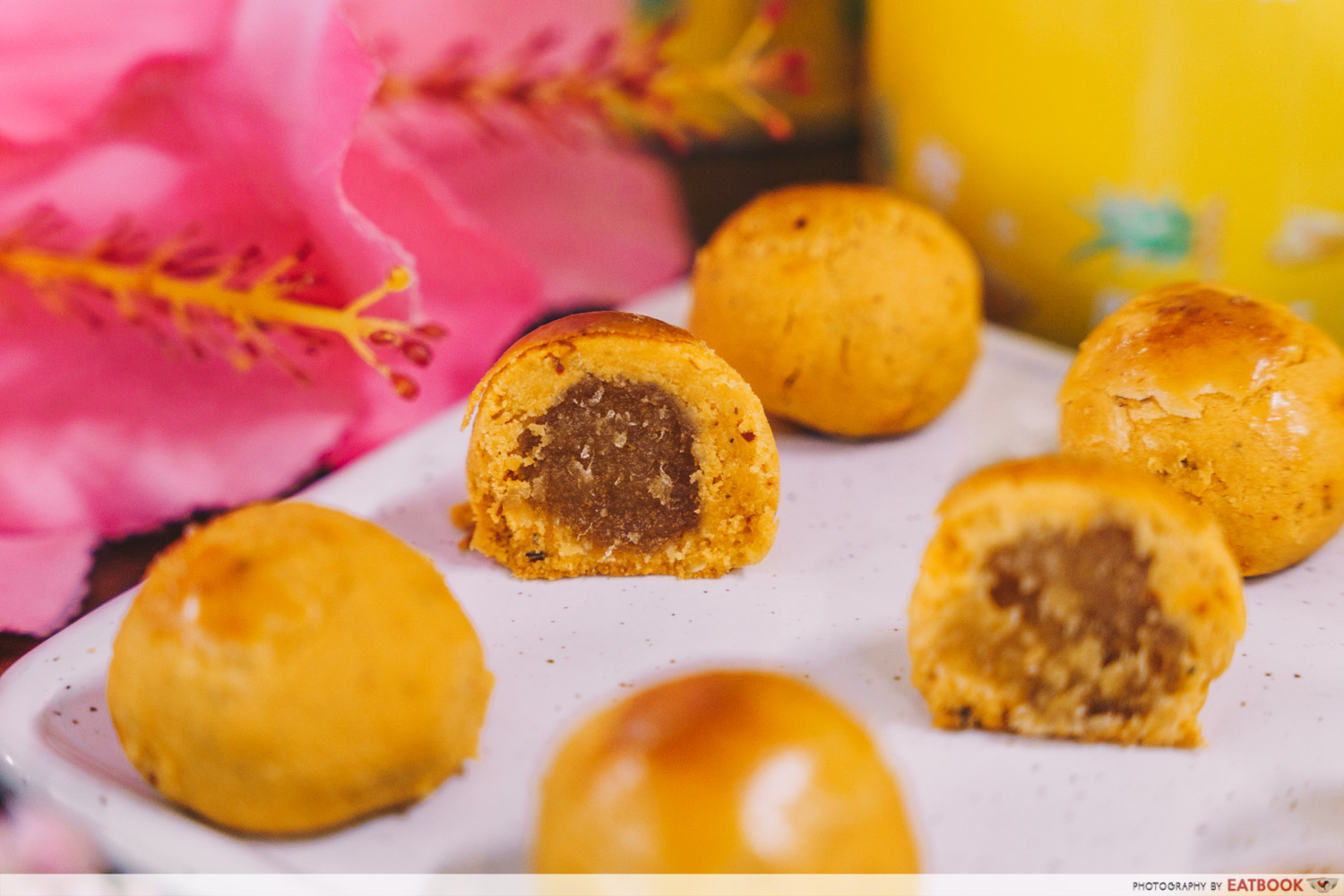 If you're into mala-everything, these Siao LA ($31.90) tarts will be perfect for you. The peppercorn heat isn't too overpowering, and complements the pineapple filling.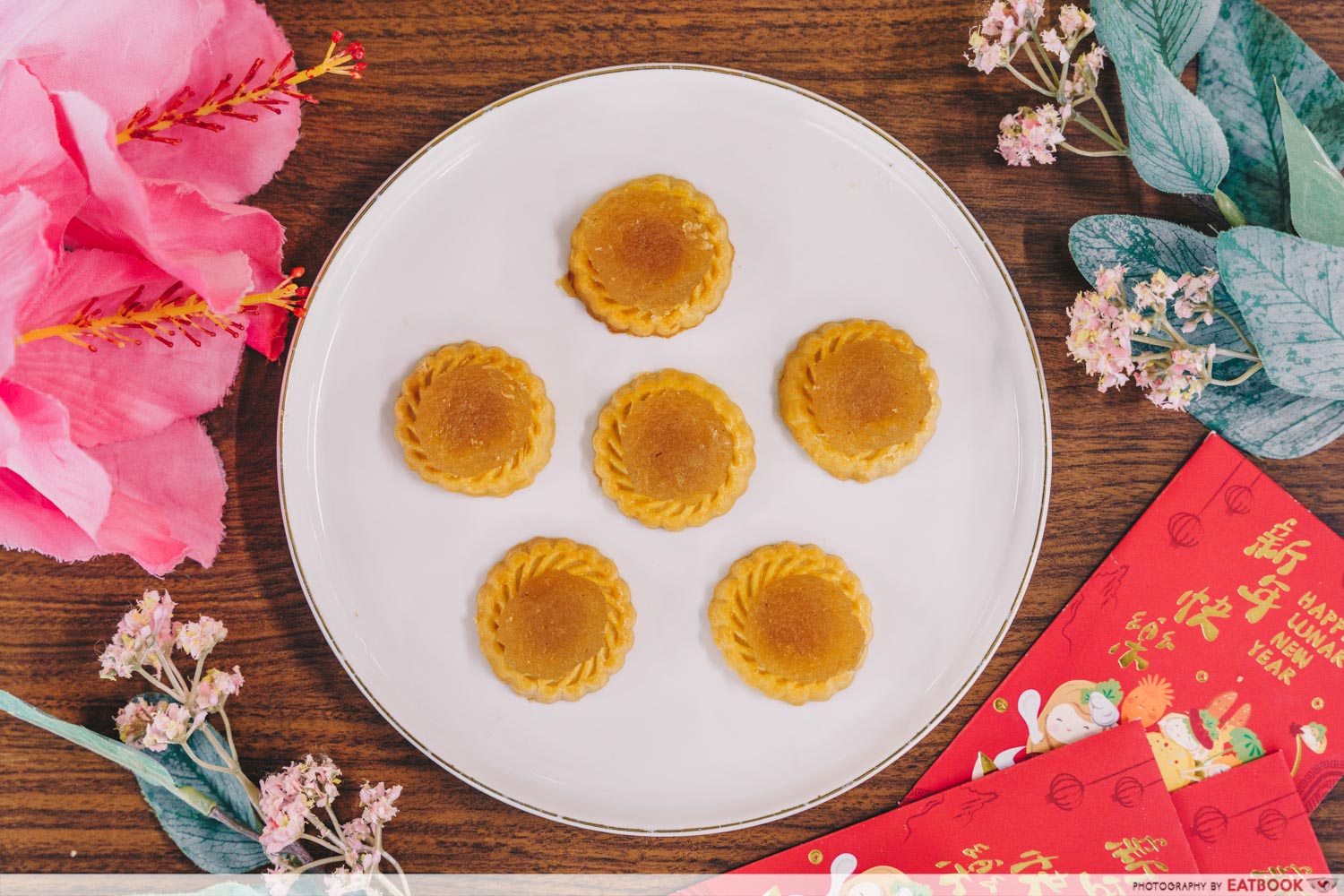 Of course, if you're a traditionalist, they've also got the good old Traditional Nyonya ($22.90) open-faced pineapple tart, along with a bevvy of other CNY goodies.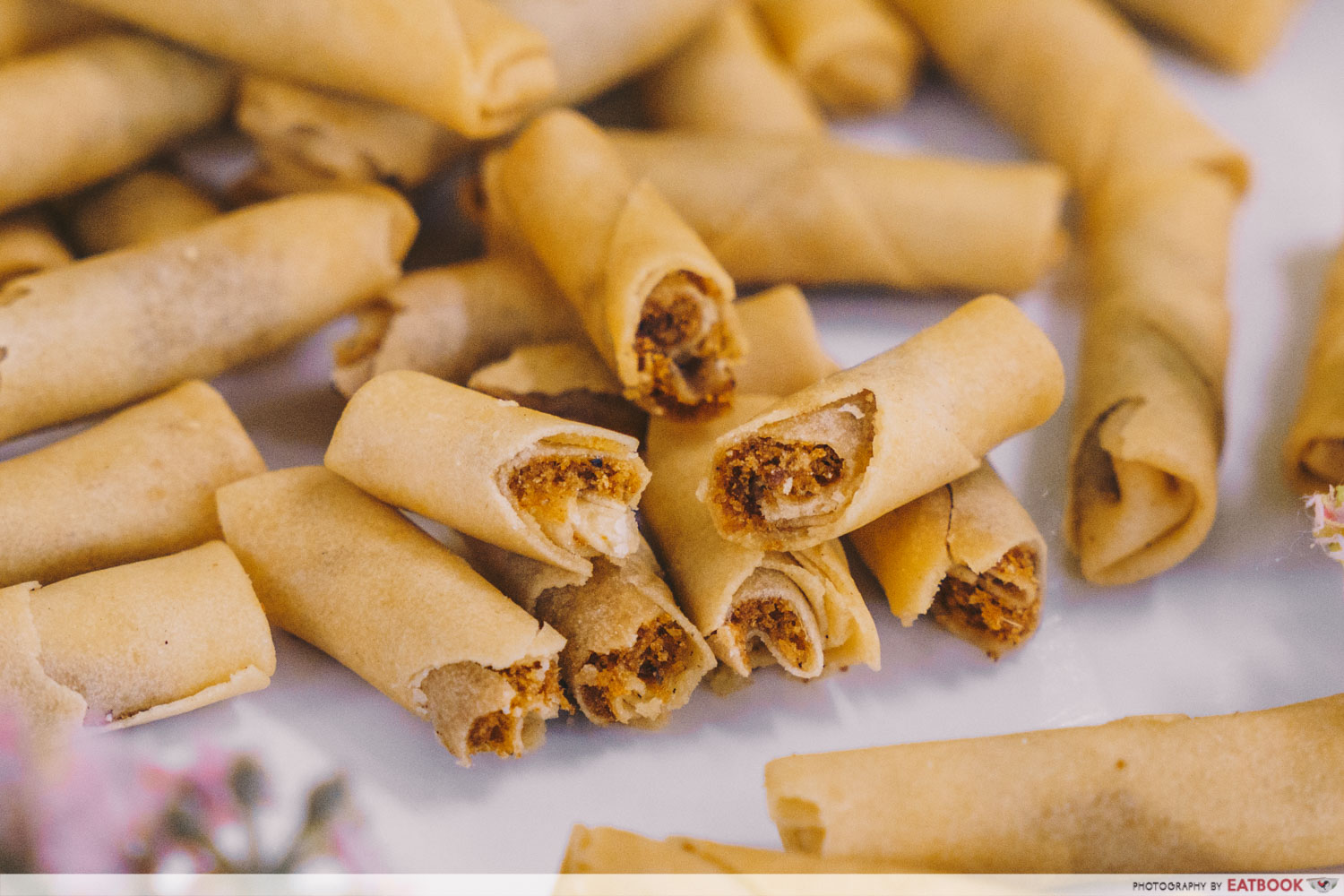 Hae Bee Hiam Prawn Rolls ($15.90) are easily my favourite CNY treat, and here, you're served up rolls that are chock full of the blitzed, dried shrimp. They're crisp and light, and it's no mean feat to find yourself popping too many for your own good.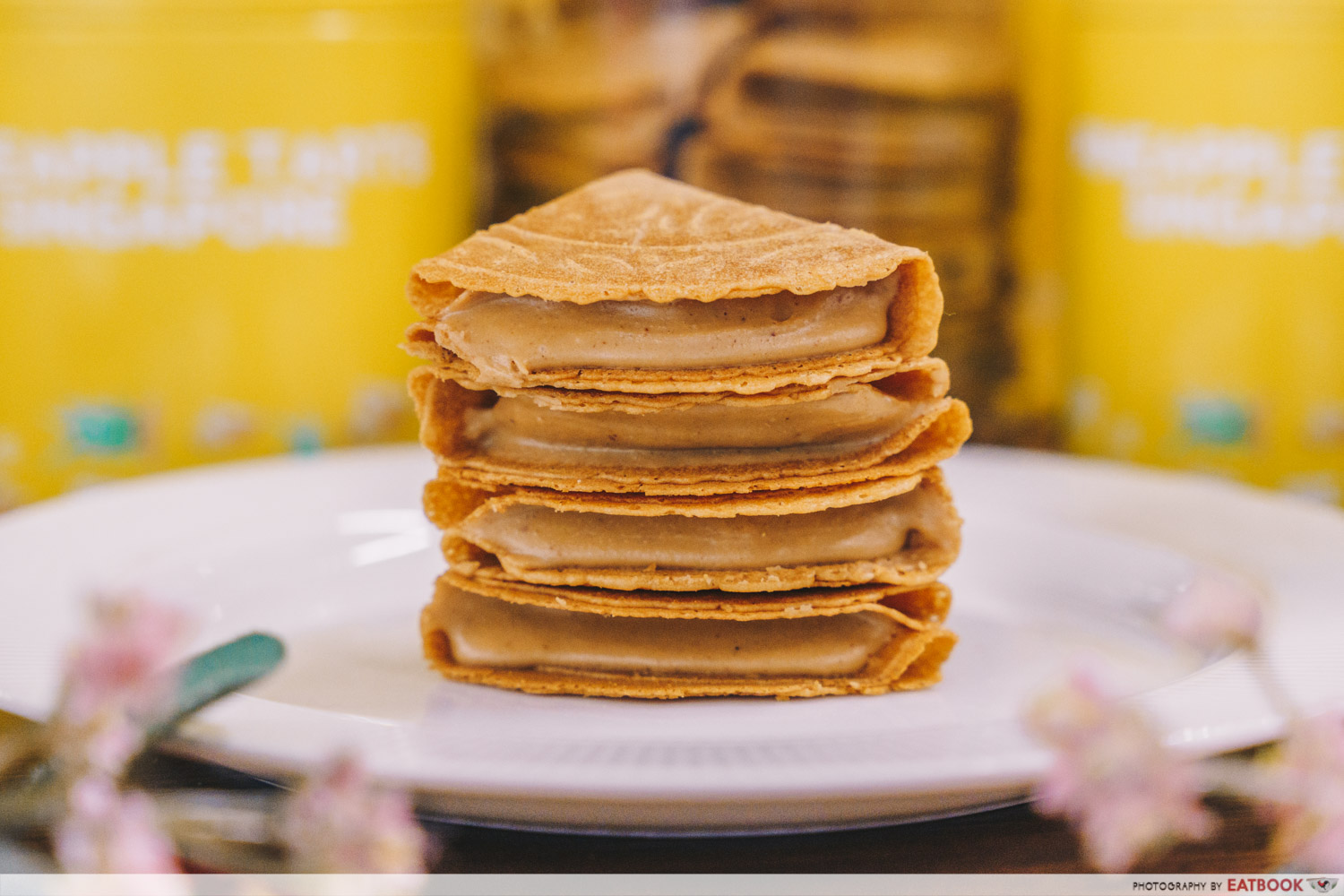 The Yummy Nutty ($19.90) is another twist on a traditional snack. This sees love letters folded in quarters, sandwiching a generous lashing of sweet peanut butter. You'll get the contrast of creamy nut butter, against the light crispness of the lemak love letter cookie.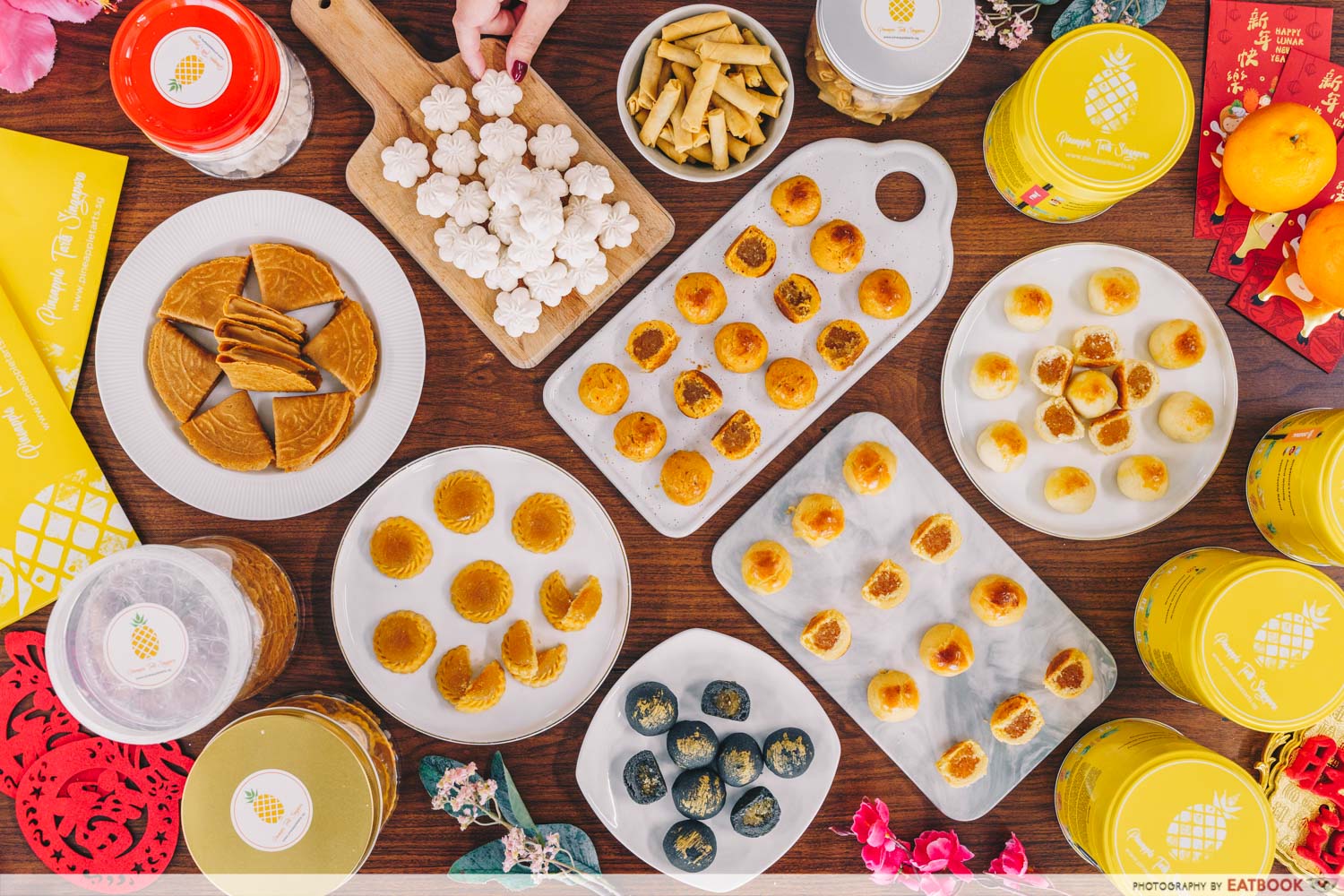 For CNY snacking whenever the cravings hit, Pineapple Tarts Singapore produces their pineapple tarts all year round. Everything is baked fresh to order, so you're getting the best tarts they can make. What's more, delivery is free with any order of over $100!
Do note that the prices stated in this article are for tarts that come in Premium Metal tins. Tarts in the Original clear jars are charged differently.
Photos taken by John Lery Villanueva.
This post was brought to you by Pineapple Tarts Singapore.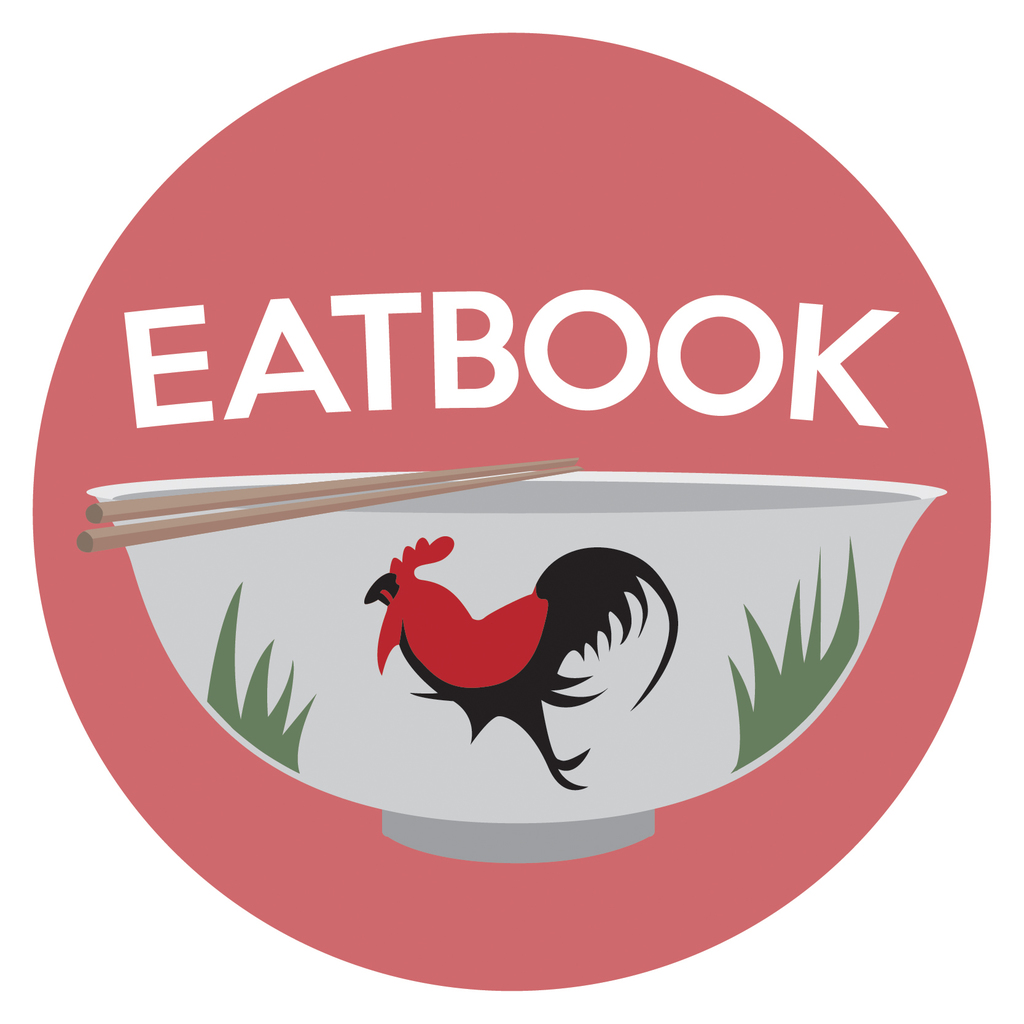 Drop us your email so you won't miss the latest news.