Playmade offers unique flavoured pearls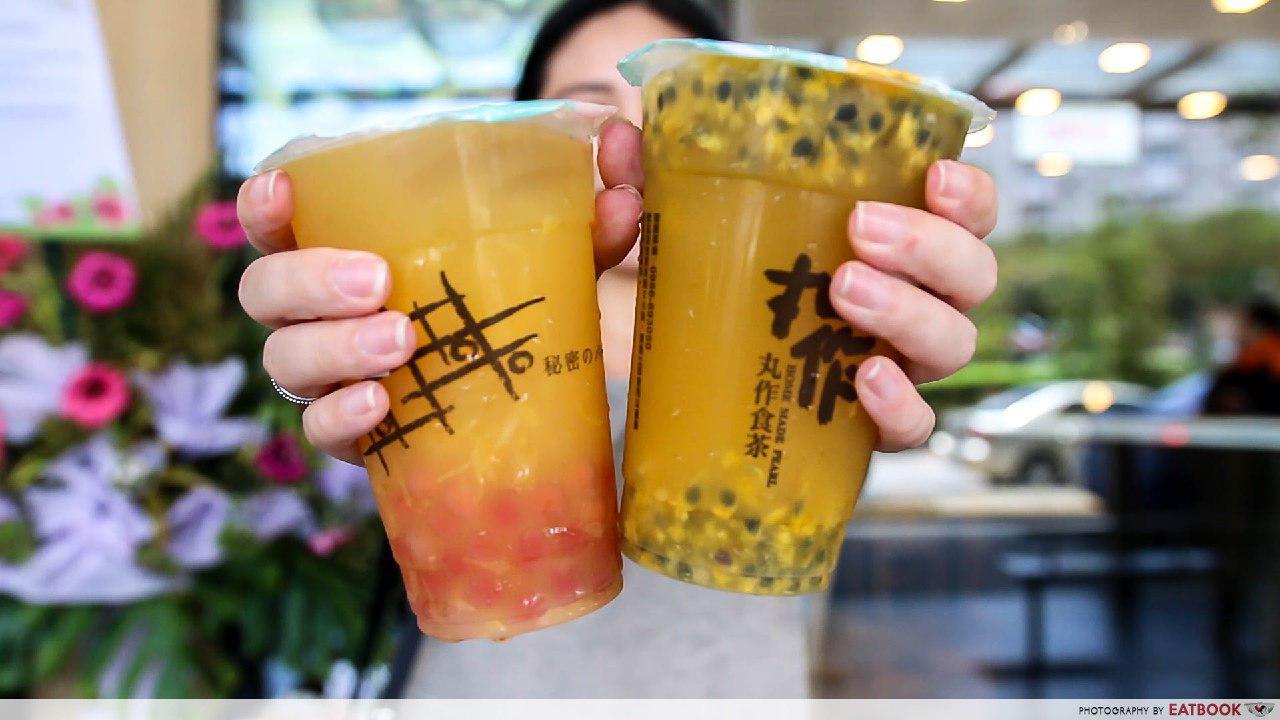 Bubble tea is considered a much-loved drink for every Singaporean regardless of age. Rewinding back to June, our nation mourned the loss of one of our largest bubble tea chains – Gong Cha – when all its outlets were taken over by LiHo. But chin up guys, a new Taiwanese bubble tea chain, Playmade, has made its debut in Singapore on 30 September. They have unique and interesting flavoured pearls that are freshly made from scratch daily.
Drinks at Playmade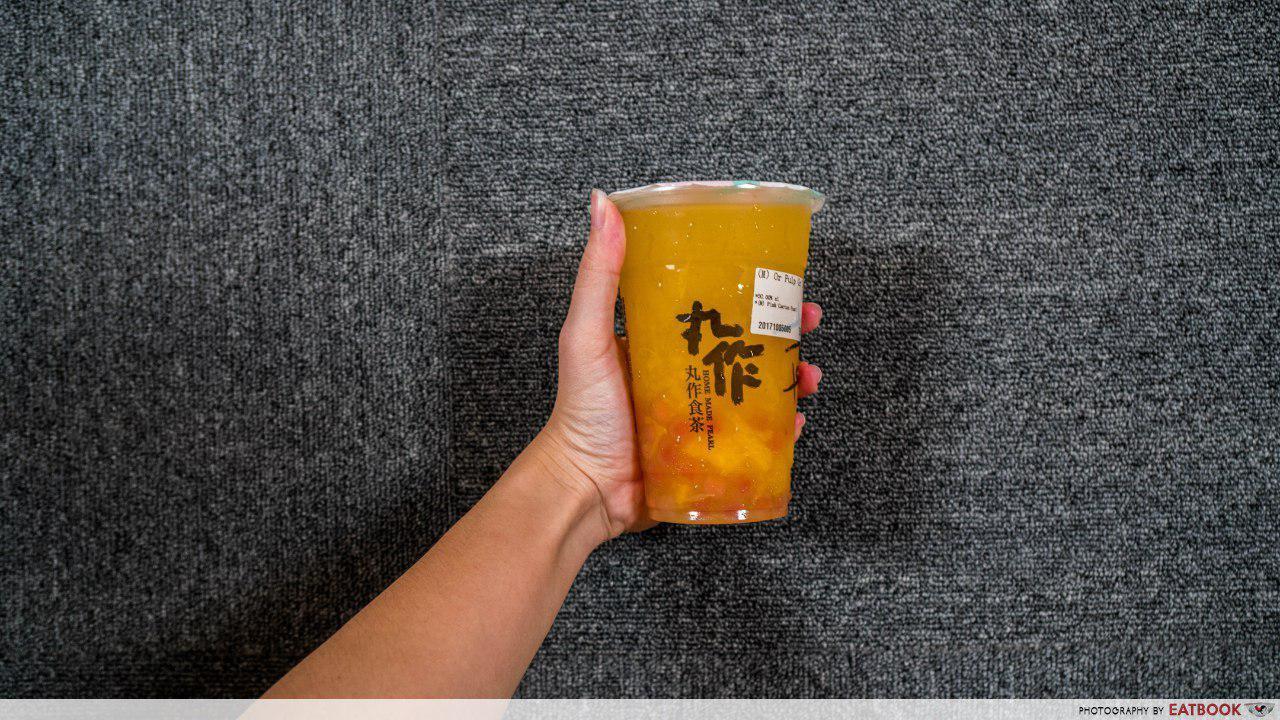 After getting recommendations from a staff member, we got a medium-sized Orange Pulp Green Tea ($4.60/$6.20) with Pink Cactus Pearls ($0.80/$1.20), at 50% sugar level. They used freshy hand-pulped oranges which added texture to the drink as a whole. As I chewed on the juicy pulps, they added bursts of sweetness to the slightly bitter green tea, which made it very refreshing. The Pink Cactus Pearls were made from actual Taiwanese pink cactus, giving each of them a light pink hue. The pearls were very soft and chewy with a sweet and mildly floral taste. I was quite surprised that the combination turned out really well as I was skeptical about it initially.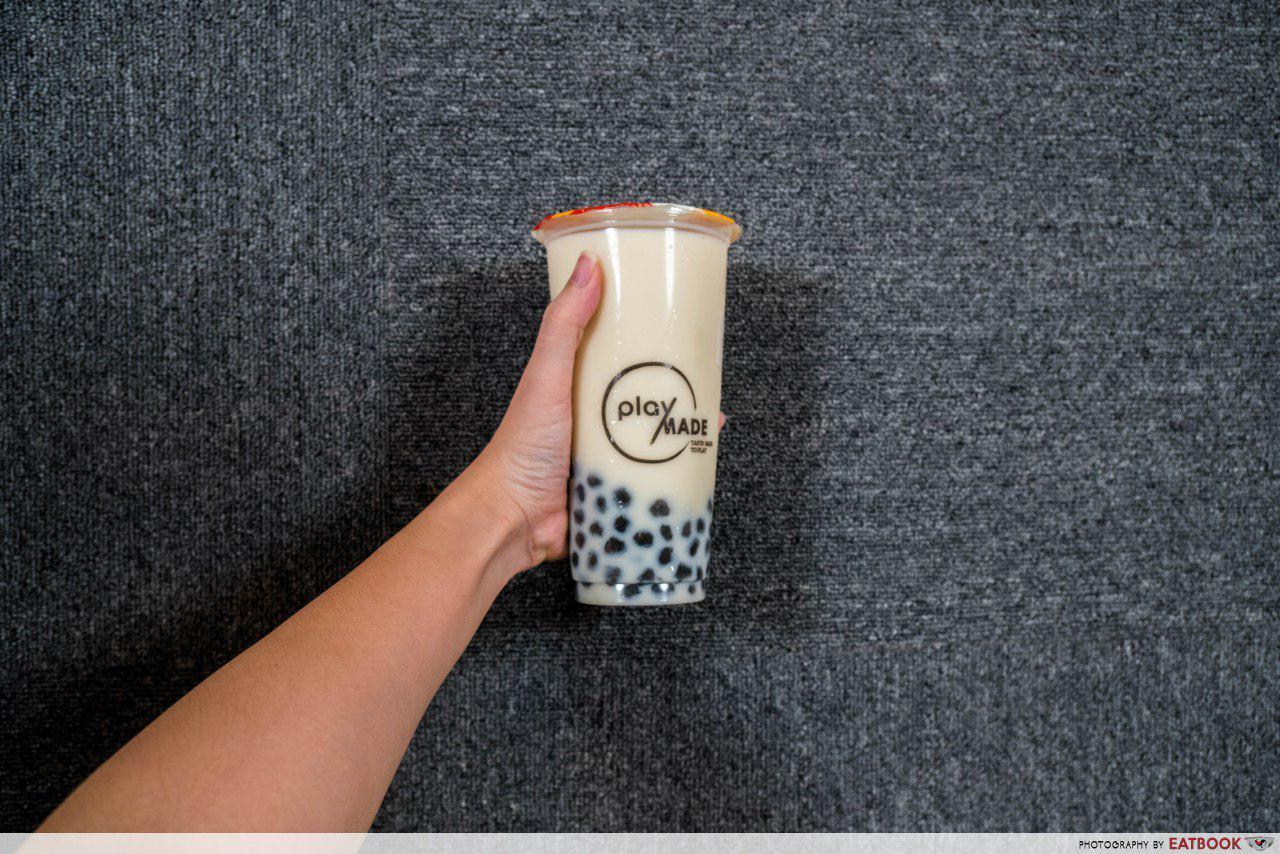 Next, we had a Green Tea Latte ($3.60/$4.90) with Black Sesame Pearls ($0.80/$1.20), at 50% sugar level. The drink was quite underwhelming as I could barely taste the green tea. However, the Black Sesame Pearls were its saving grace. The pearls were packed with black sesame powder, giving them a strong and nutty flavour which I really liked. They were really addictive – the more I chewed, the more flavour they released. The pearls were chewy and the amount given was just nice for me. It might have been better if the pearls were paired up with a sweeter drink like honey milk tea.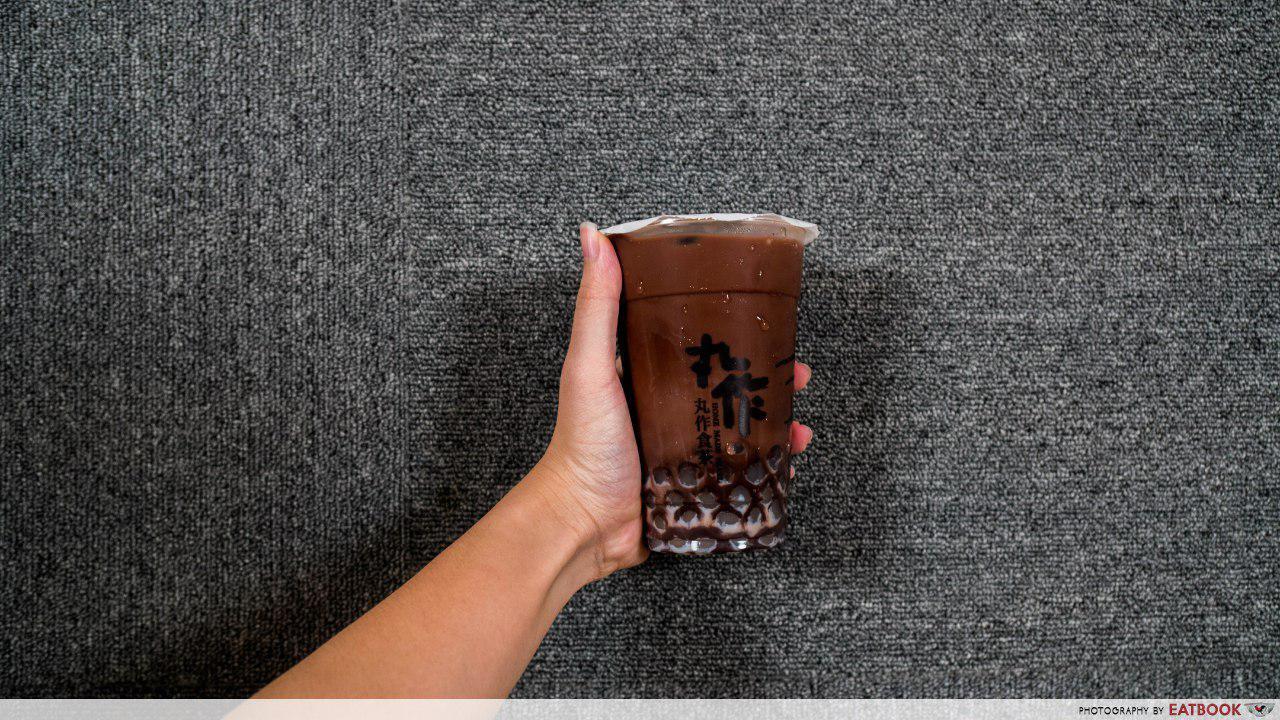 We chose a more Westernised flavour for our next drink – Cocoa Latte ($4.20/$5.70) with White Pearls ($0.80/$1.20). When I took a sip, I was amazed by how gao (thick) the chocolate was in the drink. Even though the sugar level was at 50%, it was quite sweet and milky – two things I look out for in a chocolate-based drink. The White Pearls are their regular plain pearls, and they were equally as soft, good, and chewy as the other flavours. The drink was very shiok without being too jelak and definitely one of my favourites.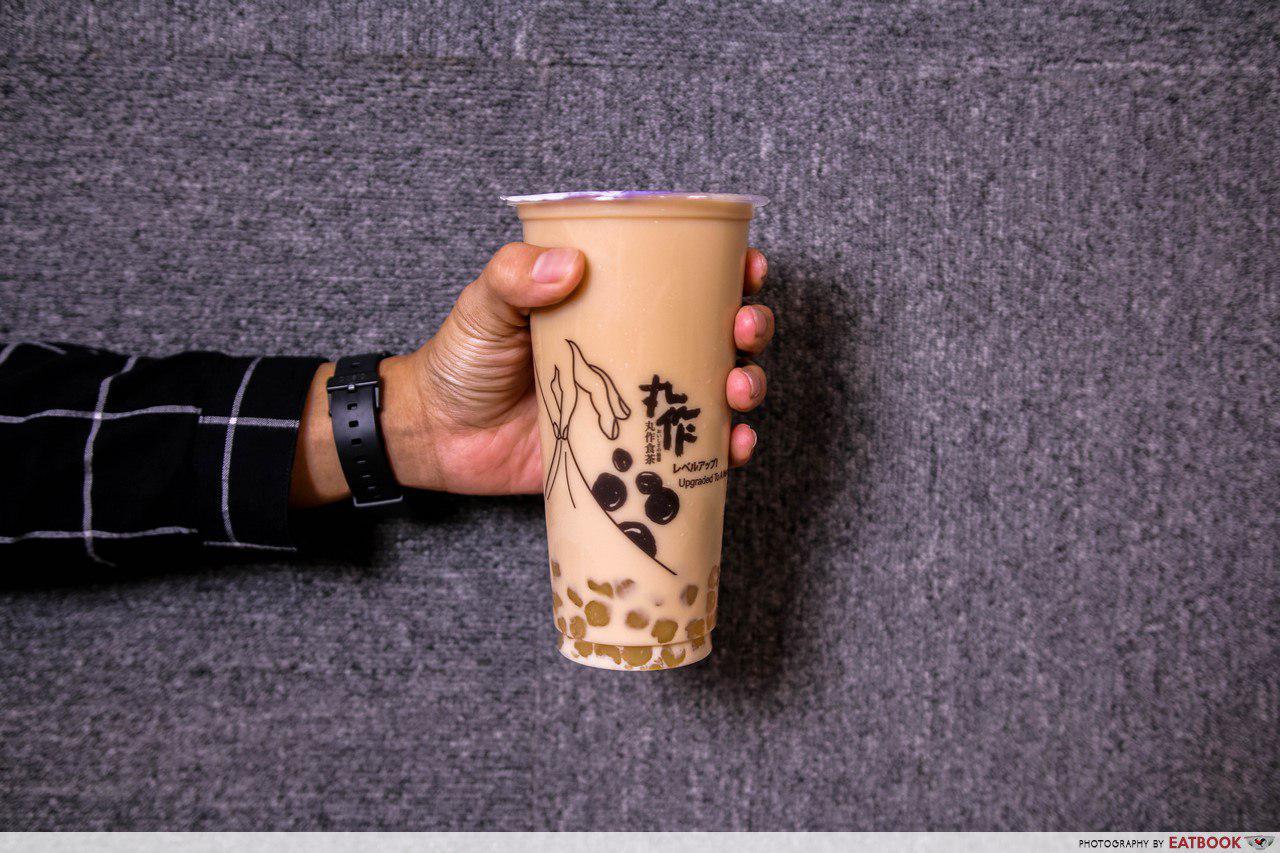 Lastly, we went for Black Tea Latte ($3.60/$4.90) with Burnt Caramel Pearls ($0.80/$1.20). As a fan of black tea, their version was slightly mellow and its flavour was not overpowered by the milk. In fact, the two distinct flavours harmonised pretty well, which I found really enjoyable as I kept swirling the drink in my mouth. I found the Burnt Caramel Pearls interesting. I couldn't taste anything at first but as I chewed on the pearls, more flavour was released and that added an extra depth into the drink as a whole.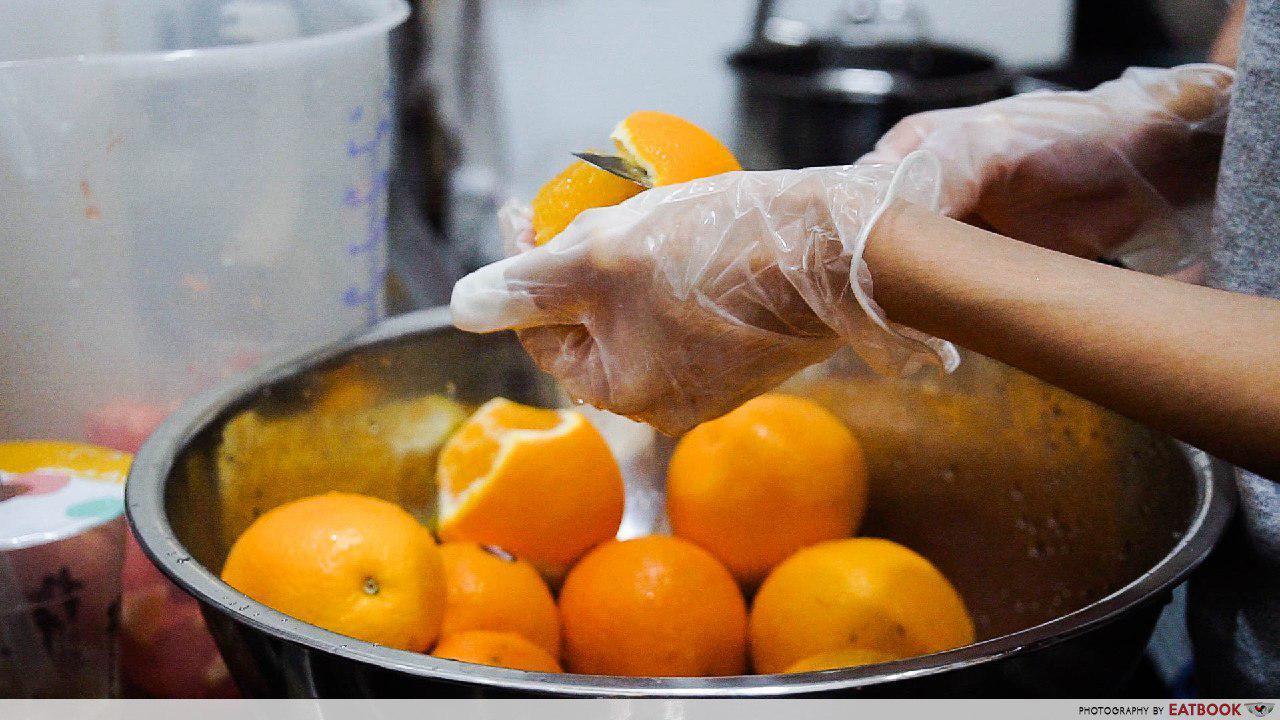 Since the brand focuses on freshness and quality, their pearls are hand-kneaded and made hourly. Only two of their staff members are deemed certified to make them thus far. Fruits used in the drinks are freshly cut and hand-pulped to ensure that customers can enjoy the freshness of their drinks. The drinks are available in medium and large sizes and the sugar levels available are: 0%, 25%, 50%, 70% and 100%.
Ambience at Playmade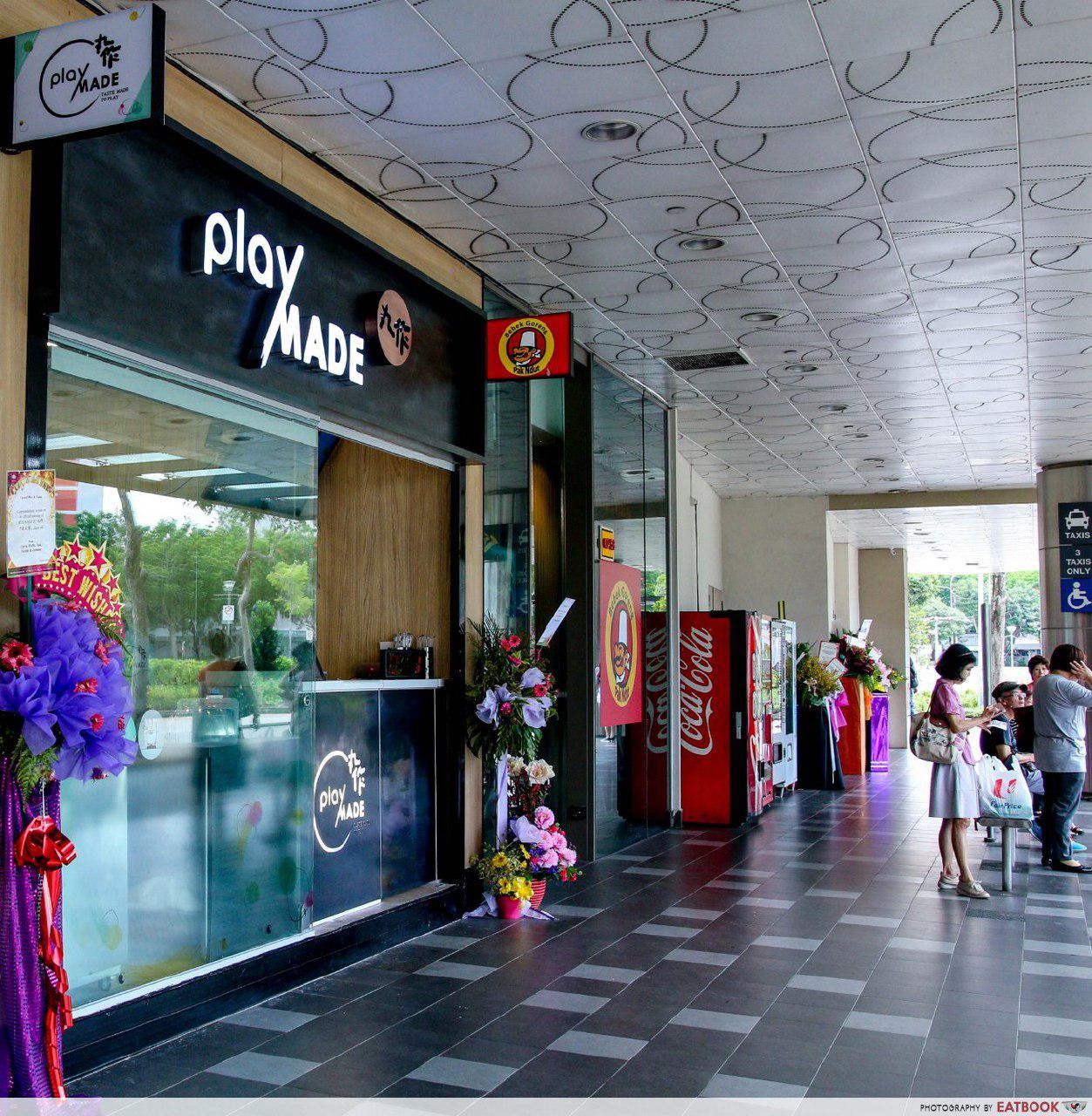 East-siders are quite lucky to have Playmade's first store open in Tampines 1. The store is located at a convenient and easy-to-spot area that is usually crowded – by the mall's taxi stand. Just like usual grab-and-go bubble tea shops, there are no seats available.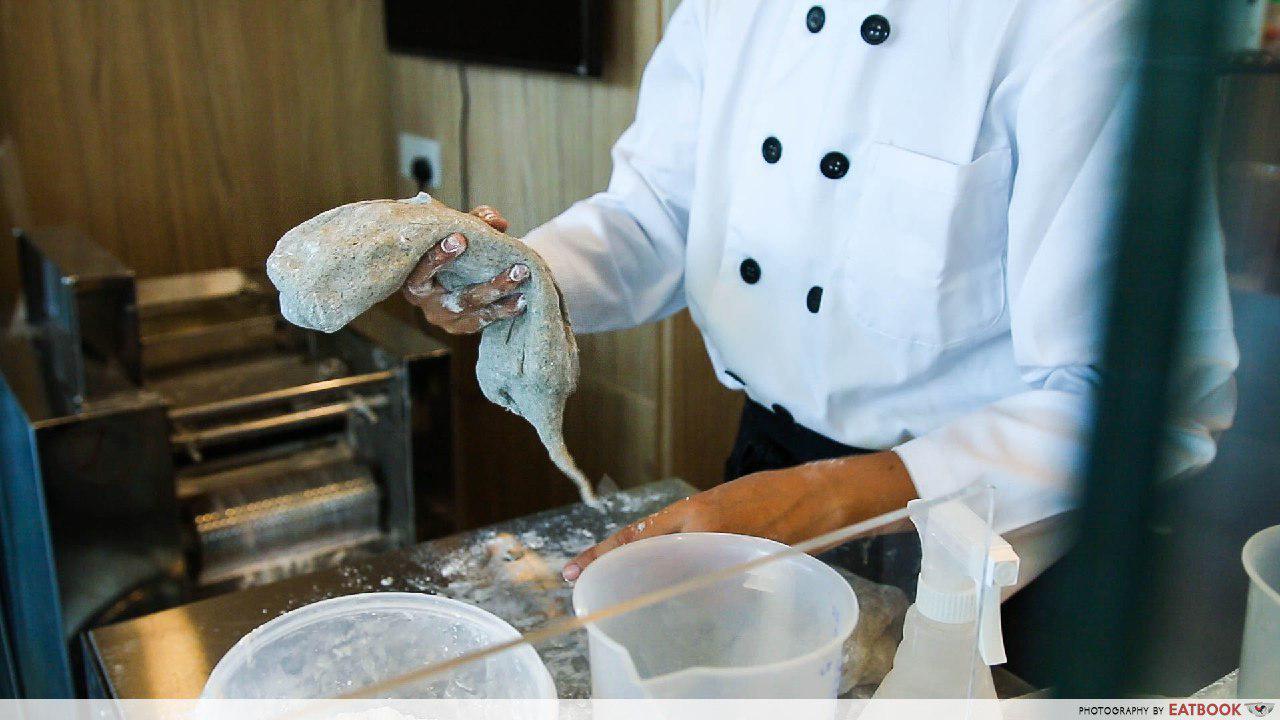 They have a glass wall where you can watch a staff member go through the four-step process of pearl-making every hour. Their pearls are said to be healthier compared to regular ones as there are no artificial chemicals used and they are made from scratch to maintain consistency and quality.
The verdict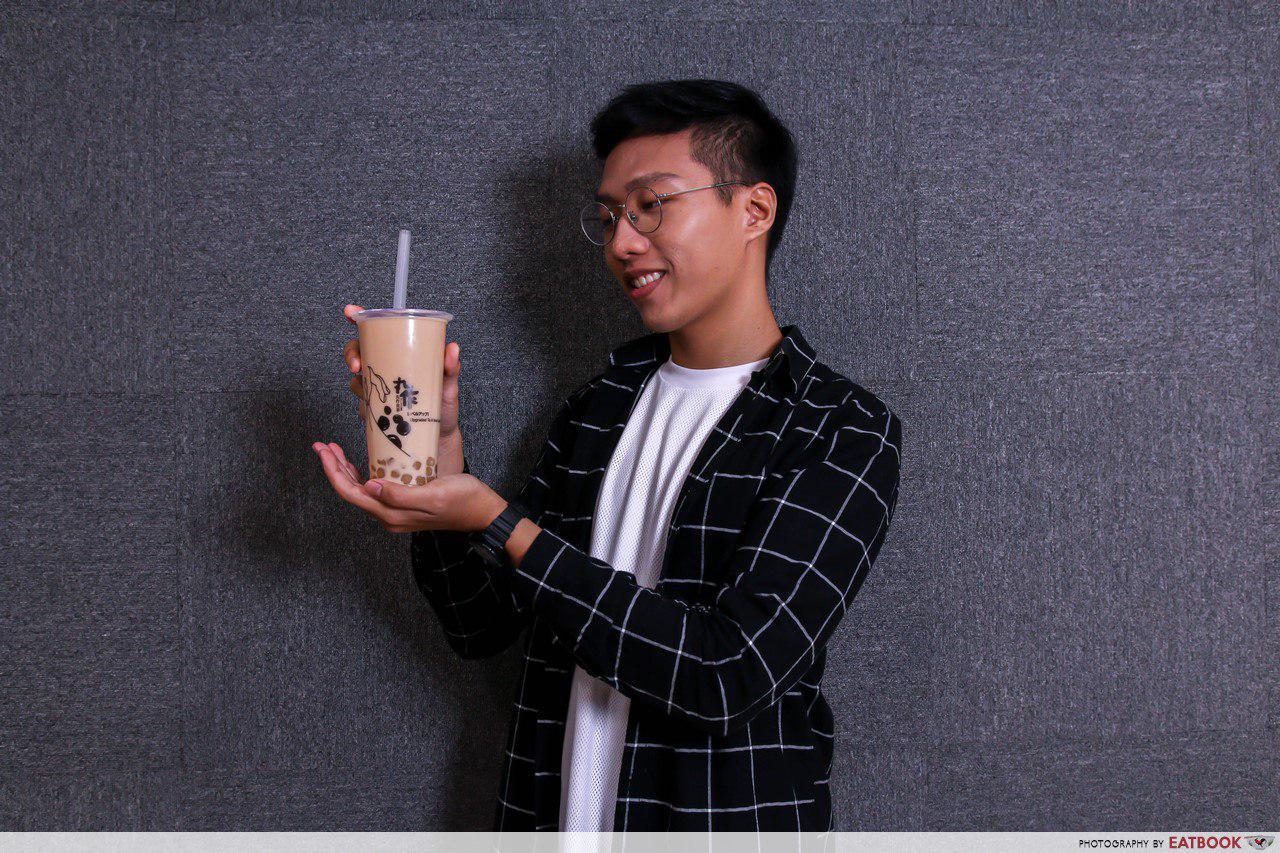 No doubt that the quality control and taste of their drinks have earned my trust, but their prices lean towards the high side. It is a great option if you don't mind paying slightly more for a healthier cup of bubble tea that actually tastes good. Props to them for their unique flavoured pearls and I look forward to the new flavours they will be releasing in the future. For more good food in Tampines, check out our list of Tampines cafes and Tampines hawker gems!
Address: 10 Tampines Central 1, #01-59, Tampines 1, Singapore 529536
Opening hours: Daily 10am to 10pm
Tel: 97676099
Website
This is an independent review by Eatbook.sg.
Playmade Review: New Bubble Tea Shop With Black Sesame And Burnt Caramel Pearls
Summary
Pros
– Fresh ingredients
– Friendly service
– Located just beside Tampines MRT Station
– Flavoured pearls
– Variety of drinks
Cons
– Slightly expensive
Recommended Drinks: Cocoa Latte ($4.20), Orange Pulp Green Tea ($4.60), Black Tea Latte ($4.90)
Operating Hours:
Daily 10am to 10pm
Address: 10 Tampines Central 1, #01-59, Tampines 1, Singapore 529536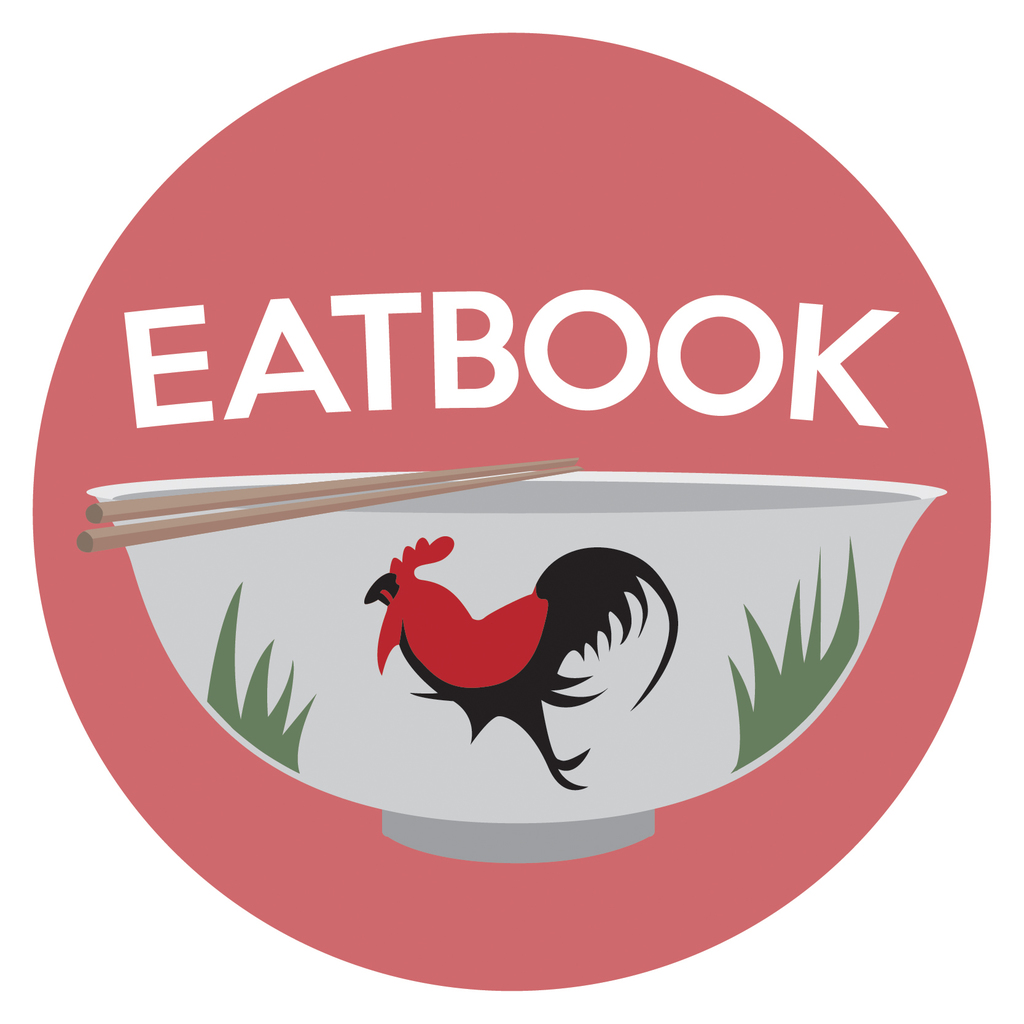 Drop us your email so you won't miss the latest news.