Popeyes Mac 'n Cheese Chicken Sandwich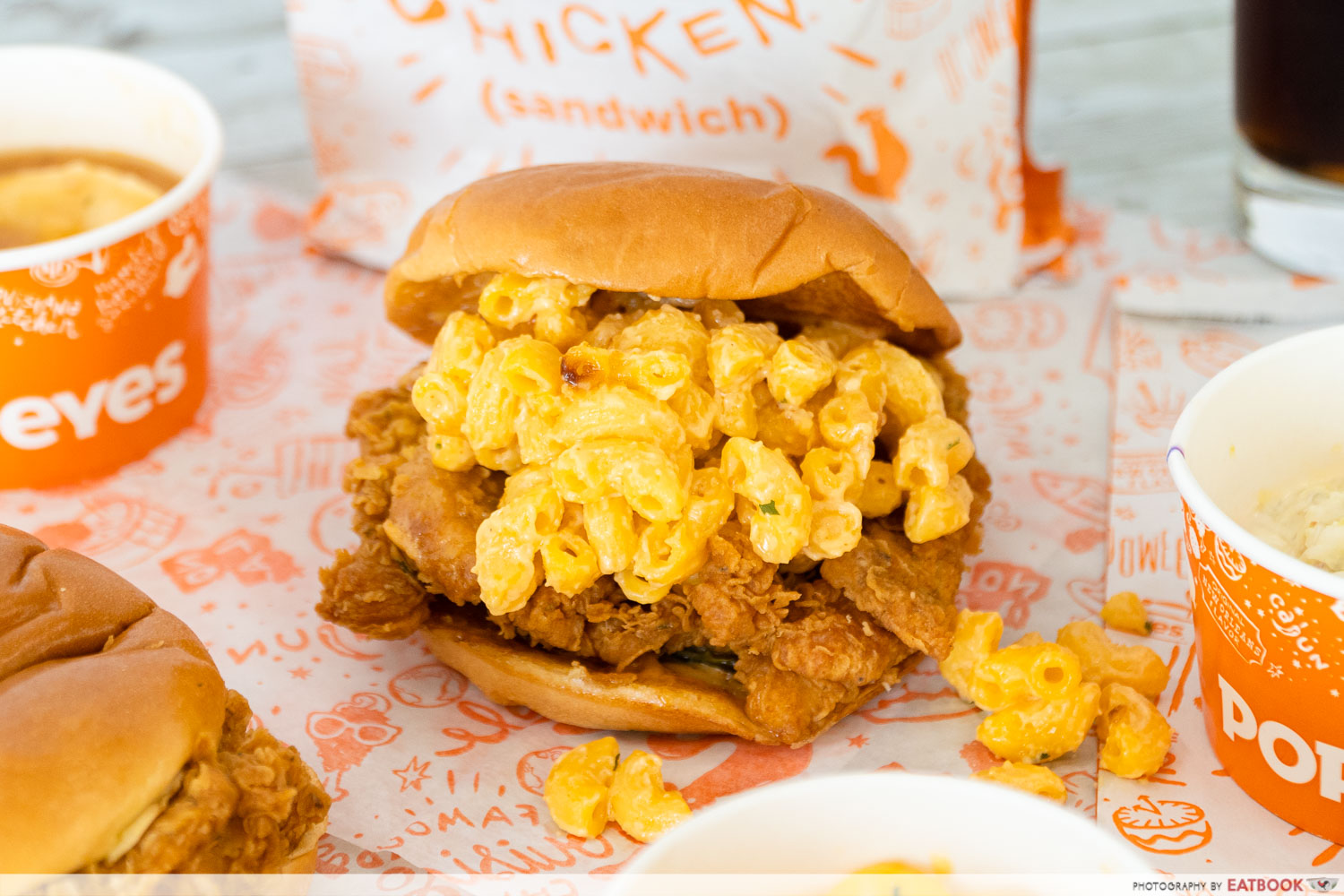 Fast-food menu hacks always make our meals more interesting, and if you tried the viral Popeyes Chicken Sandwich + Mac 'n Cheese tip circulating on TikTok, you'll know how satisfying these secret menu gamechangers can be. 
If you've been going through the hassle of putting that 'wich together yourself, Popeyes has finally heard your call! Starting 5 April 2022, you no longer have to do-it-yourself, as they're officially launching the Mac 'n Cheese Chicken Sandwich ($7.40 for dine-in/takeaway, $8.50 on Popeyes delivery) on the menu!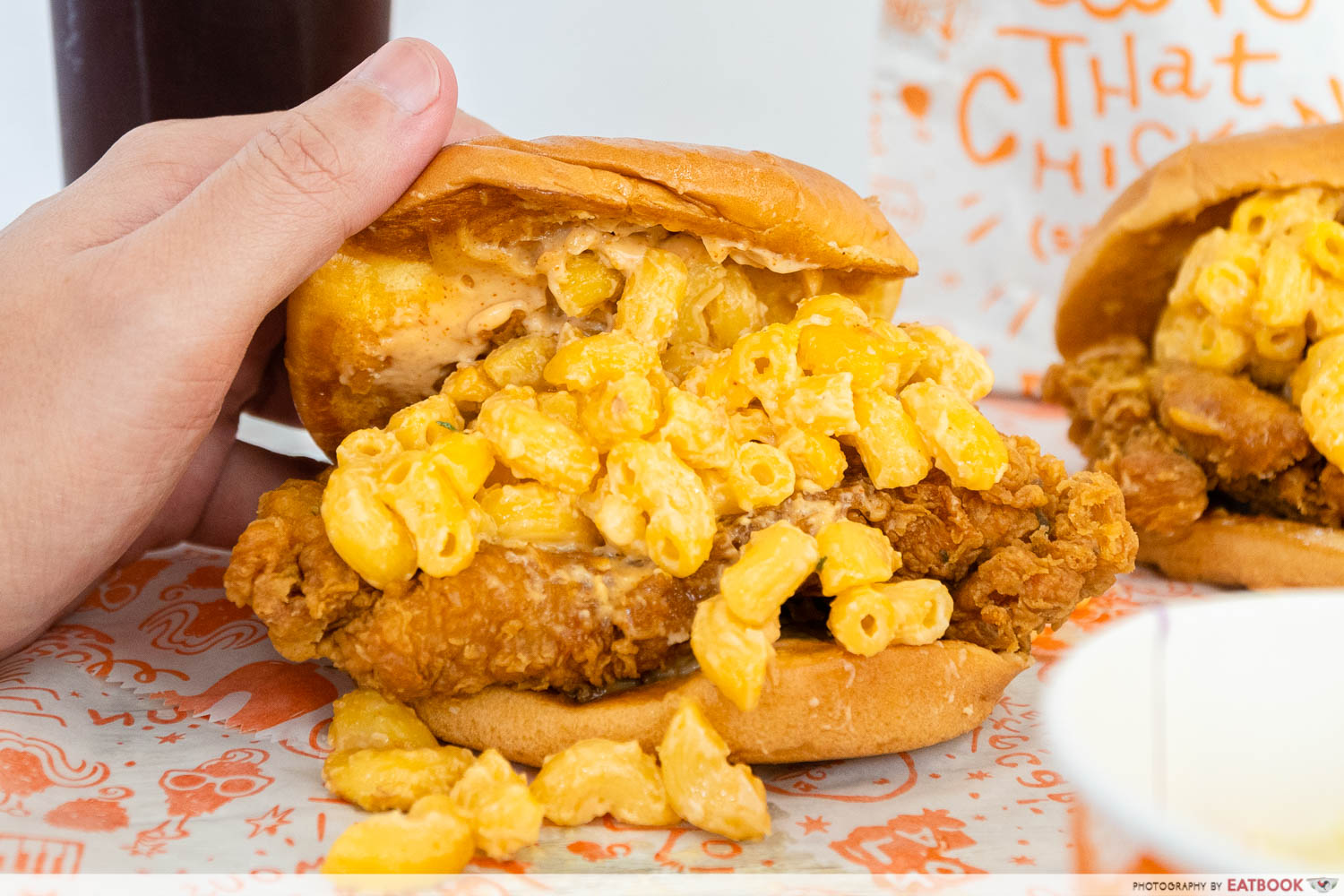 Pairing their indulgent and creamy Mac 'n Cheese with the signature Chicken Sandwich, the Popeyes Mac 'n Cheese Chicken Sandwich hits all the spots. 
The juicy chicken thigh fillet is marinated in a secret rub of aromatics for 12 hours, before it's hand-coated in a buttermilk batter and fried to perfection. This gives it the desired combo of a crispy exterior and tender interior!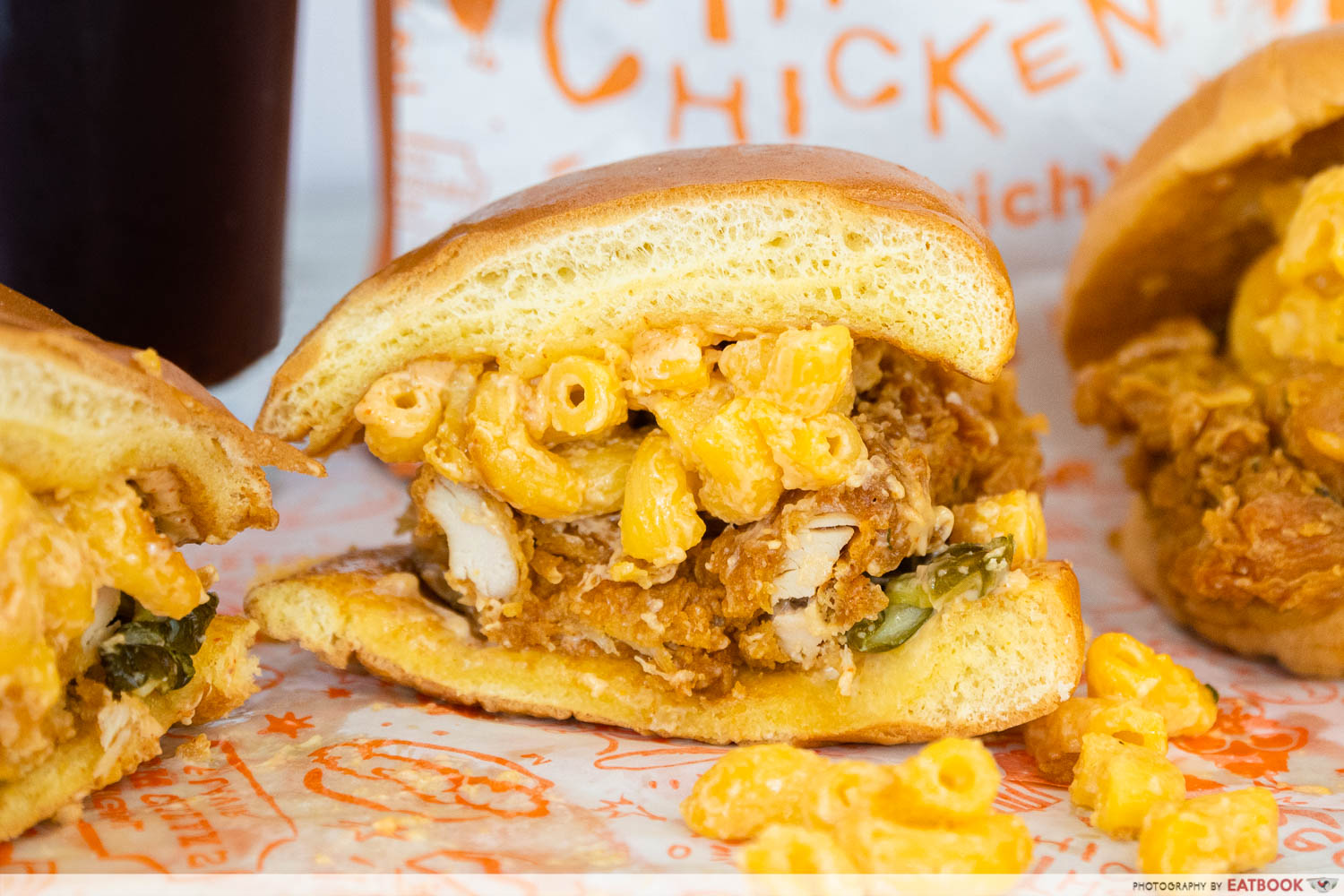 The chicken thigh is then sandwiched between buttery and fluffy brioche buns, and slathered with a creamy and spicy Cajun mayonnaise for a slight kick. Slices of sour pickles are also added to lend a bright contrast to the richness of the Mac 'n Cheese Chicken Sandwich.
Add on $2 to enjoy the Mac 'n Cheese Chicken Sandwich in a meal, which comes with a side of regular Cajun fries and a regular Pepsi.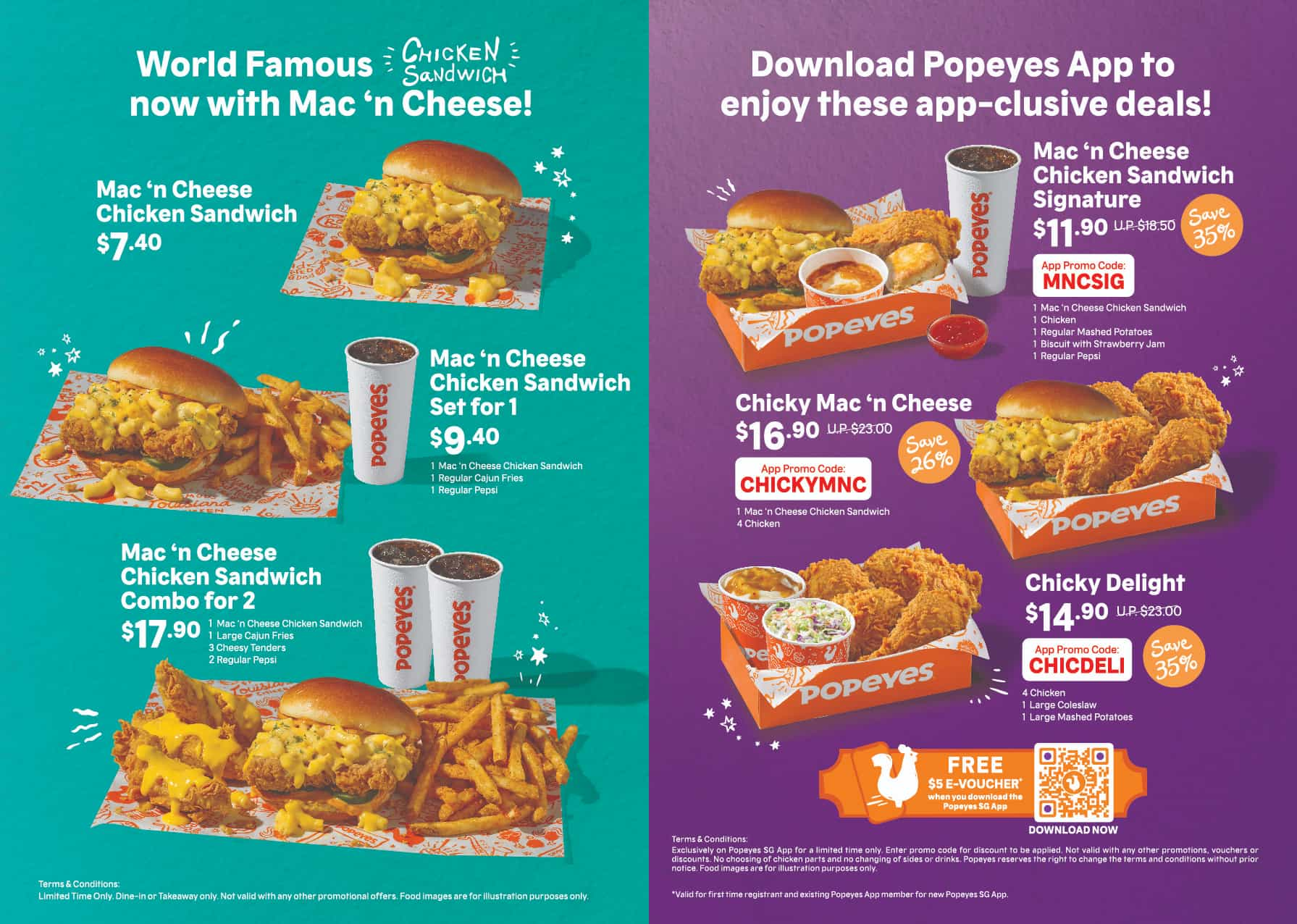 Image credit: Popeyes Singapore
If you're on the Popeyes App, check out this app-exclusive deal! Enjoy the Mac 'n Cheese Chicken Sandwich for just $11.90 when you use the code "MNCSIG" at checkout. Other than the Mac 'n Cheese Chicken Sandwich, you'll also get one portion each of fried Chicken, regular Mashed Potatoes, and a Biscuit with Strawberry Jam. Wash this all down with a regular Pepsi, that's also included in this set.

Available from now till 27 June 2022, give this special edition burger a shot before it's taken off the menu, especially if you've yet to try the original world-famous Popeyes Chicken Sandwich!
Website
Full list of outlets
Popeyes is a halal-certified eatery.
Photos taken by Melvin Mak.
This post was brought to you by Popeyes Singapore.