Quan Ji Zi Char at Amoy Street Food Centre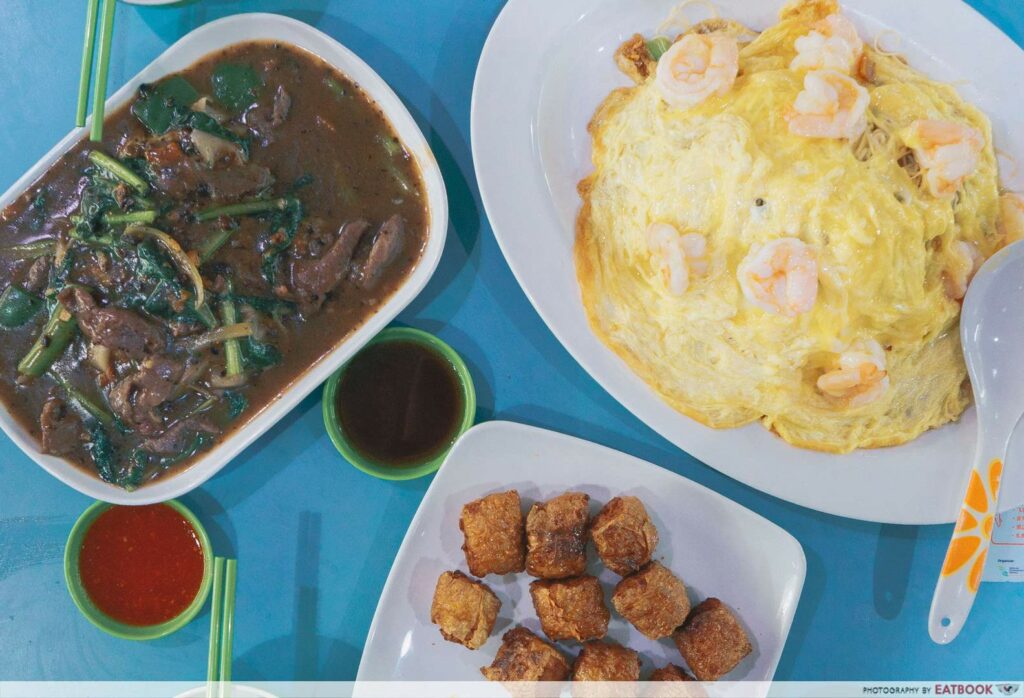 I first got a taste of Quan Ji at a media event at Amoy Food Centre. I remember how we were bowled over by the humble Wong Po Lou Meen, or omelette noodles, going so far as to declare it as one of the best dishes we tried at a zi char store. With the noodles still fresh on our minds, we visited Quan Ji for the second time to see if the dish will be as good as it was, and also to pay a another visit to the charismatic man behind the wok, Chef Tony Siew.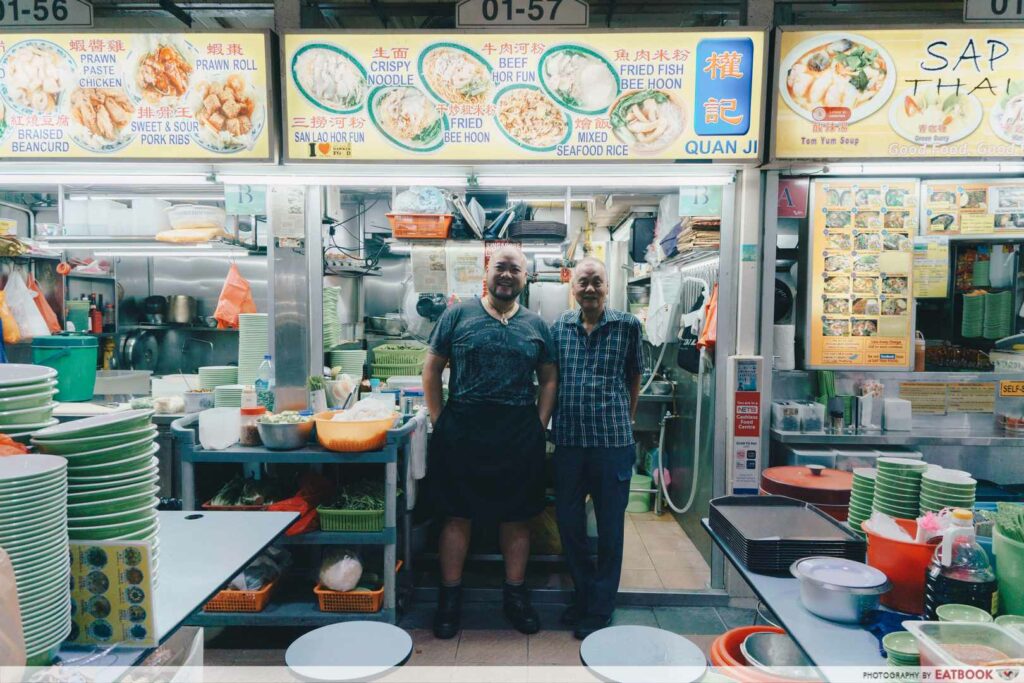 Opened in 1955 by the grandfather of Chef Tony, there are more than five decades of experience in this third-generation business. The recipes are still executed the traditional way, with Chef Tony following the same recipes that his grandfather perfected over the ages. The restaurant has a warm and friendly vibe, and Chef Tony's father still provides his stellar presence at the store.
Food at Quan Ji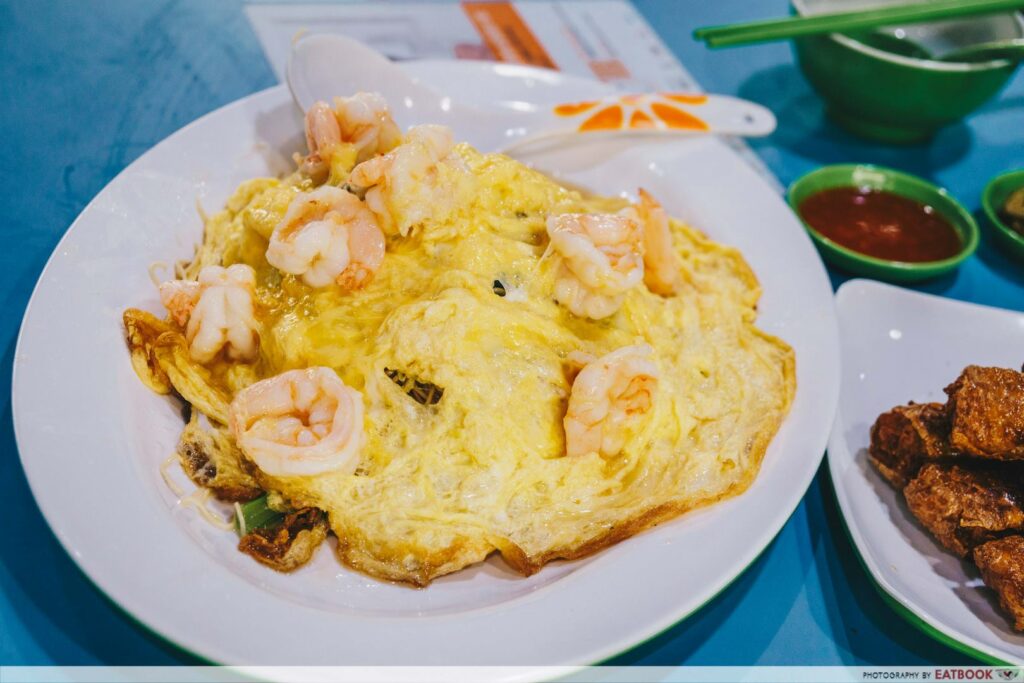 This is the king of noodles, the noodles that make you wonder why they do not name a city after it. Wong Po Lou Meen ($20), or yellow cloth noodles, consists of blanched egg noodles that are tossed in a heavenly combination of lard and oyster sauce. A silky blanket of creamy omelette is heaped onto it, along with plenty of juicy plump prawns that complete this simple yet tasty dish. This dish does not appear on the menu, ask for it from the store assistants who will give a solemn nod without hesitation.
The noodles had just the right amount of bite to them, with the lard giving an additional layer of flavour and a nice coating of fat. The egg was also incredibly soft and silky, with Chef Tony demonstrating excellent wok techniques when working with just the simplest ingredients.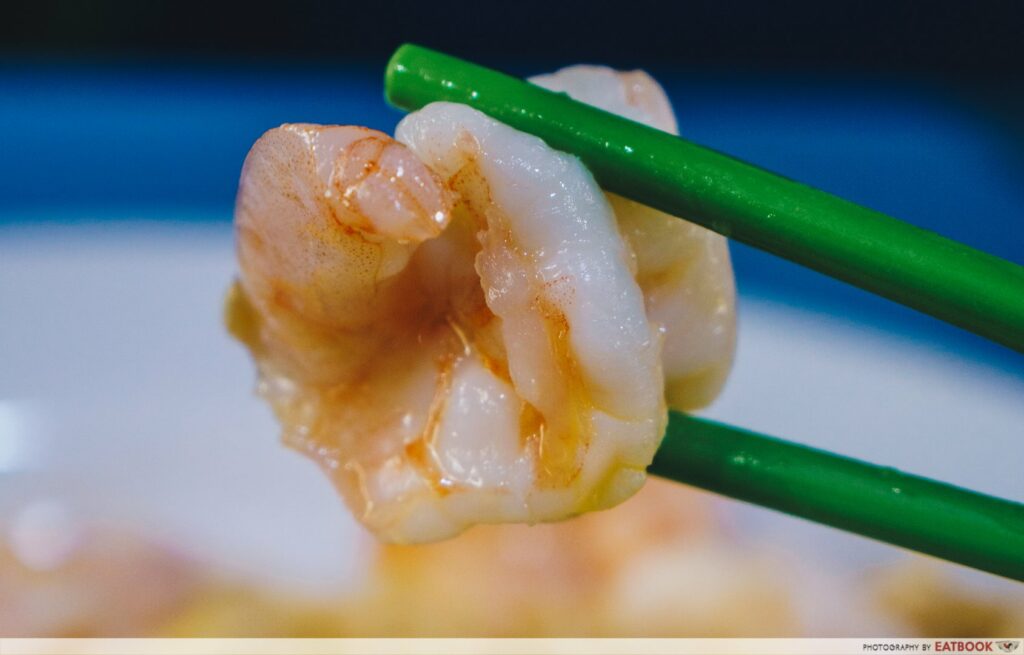 While $20 might seem steep for just noodles, eggs, and prawns, the quality and size of these prawns more than make up for it. While this dish is so good that you could eat the entire plate by itself, I'd recommend sharing this with three to four friends, along with other side dishes.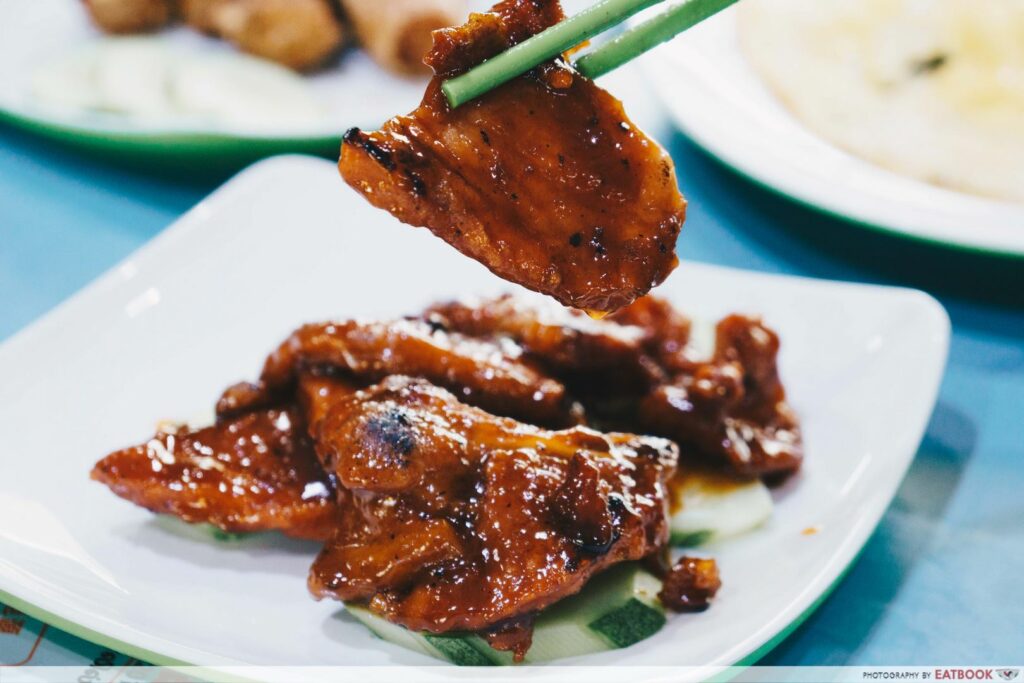 The Sweet & Sour Pork Ribs ($12) was fried just right, resulting in a crisp exterior and tender texture. The sauce has a nice balance to it, with just a slight tanginess that went well with the fatty layers of pork. This is one of their best-selling items and Chef Tony takes pride in perfecting the sauce, giving it just the right amount of acidity and sweetness.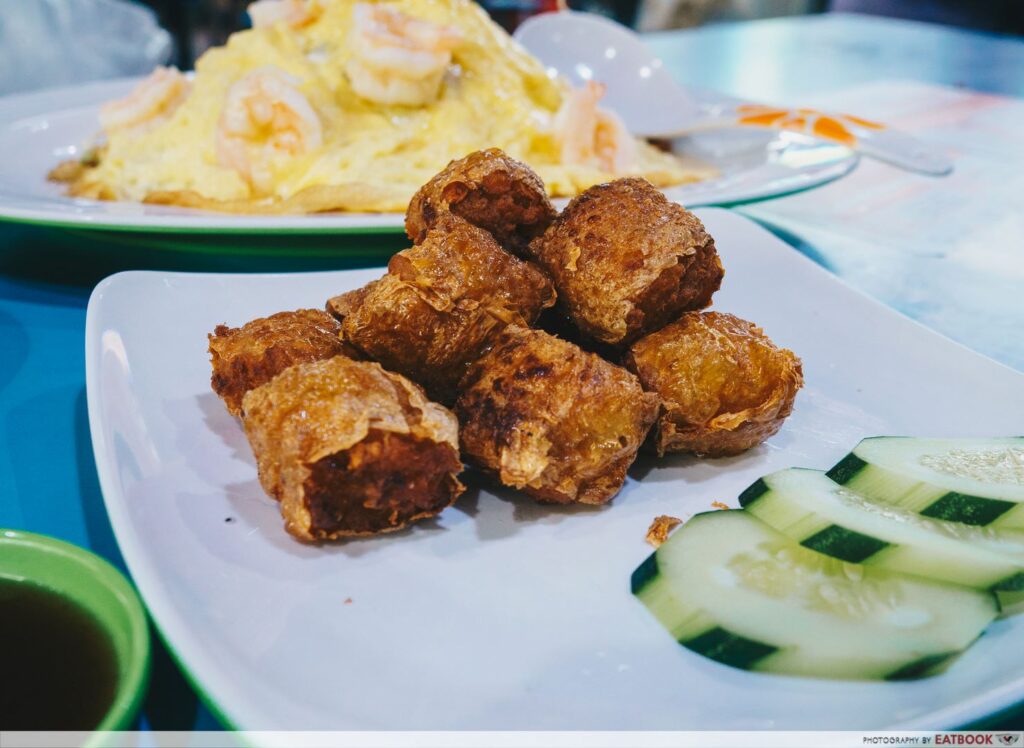 No zi char meal is complete without Ngoh Hiang ($10). The ones we had were fried to crispy perfection, with the sweet smell of beancurd skin hitting our noses immediately. While we were able to taste the mix of pork and shrimp inside, I was a little disappointed that I didn't get to find bits of chunky prawns inside the Ngoh Hiang, which would have given the dish a much more interesting texture besides the beancurd skin.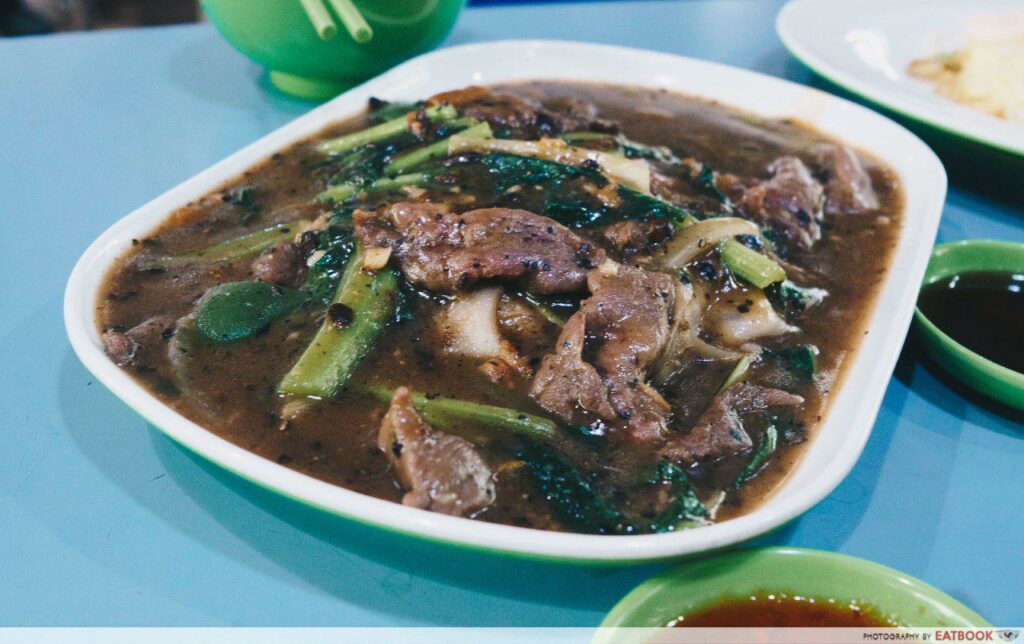 Individual diners looking for their zi char fix are not forgotten as well. The Beef Hor Fun ($5) comes drenched in a thick gravy with specks of black pepper, vegetables, wok-fried kway teow, and beef slices. The amount of wok hei was just right, giving the dish an added depth of flavour and a charred aroma that did not overpower the entire dish.

Ambience at Quan Ji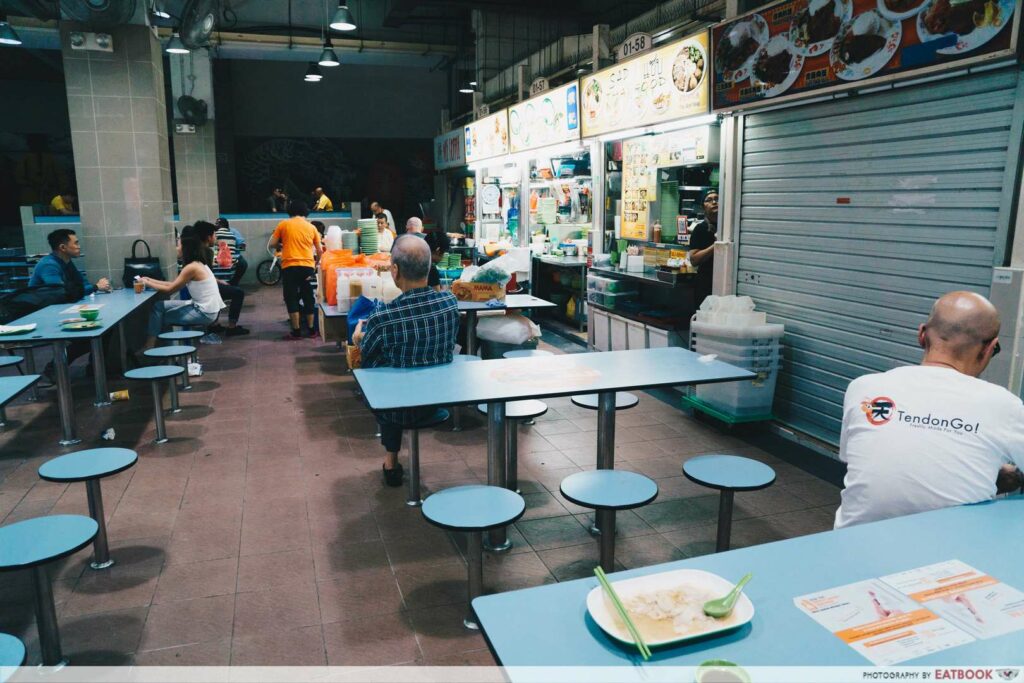 Located at the popular Amoy Street Food Centre, be prepared to wait for your food and jostle for seats during lunch hours. It's recommended to visit in the evening when the other stores are closed and you'll find plenty of seats all around the food centre. No need to chope for seats with tissue packets.
The verdict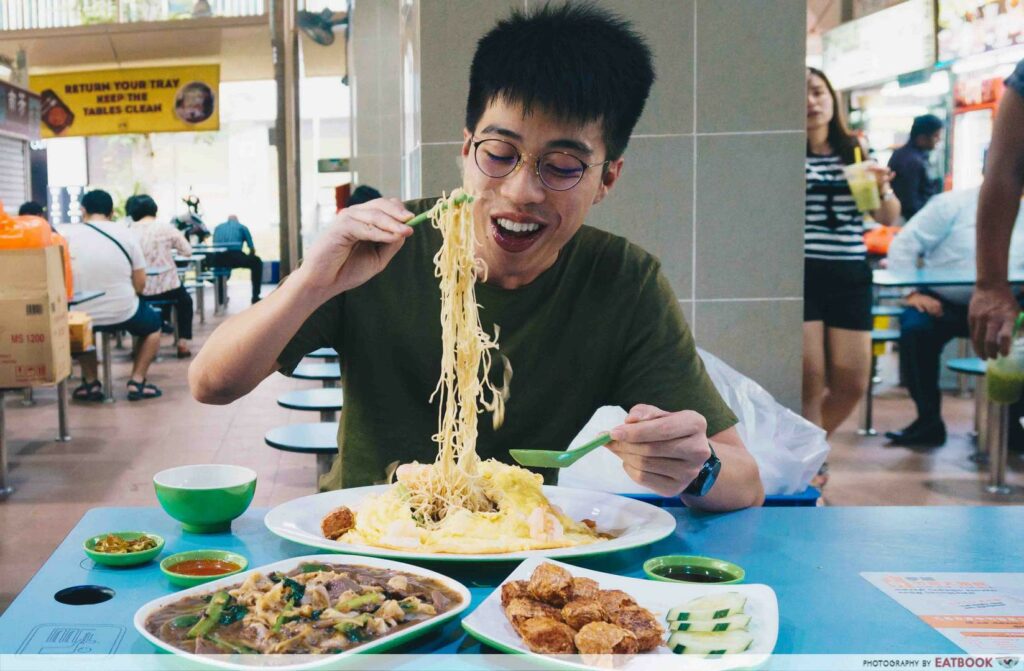 If your impression of zi char at hawker centres has always been moderately good food that fills your tummy, be prepared for a treat at Quan Ji. This store is a real hidden gem that impressed us with great technique, fresh ingredients, and most importantly passionate people behind the business.
10 Zi Char Places With A Unique Signature Dish Better Than Cereal Prawn
Address: 7 Maxwell Road, #01-56, Amoy Street Food Centre, Singapore 069111
Opening hours: Wed-Sun 11am to 1:30pm, 4:30pm to 10pm
Photos taken by Clement Lee.
This is an independent review by Eatbook.sg.
Quan Ji Review: Secret Wok-Fried Egg Noodles At Amoy Street Food Centre
Summary
Pros
– Simple yet tasty dishes
– Friendly staff members
– Convenient location
Cons
– Difficult to find seats at Amoy Street Food Centre during lunch time
Recommended Dishes: Wong Po Lou Meen ($20), Sweet & Sour Pork Ribs ($12)
Opening Hours:
Wed-Sun 11am to 1:30pm, 4:30pm to 10pm
Address: 7 Maxwell Road, #01-56, Amoy Street Food Centre, Singapore 069111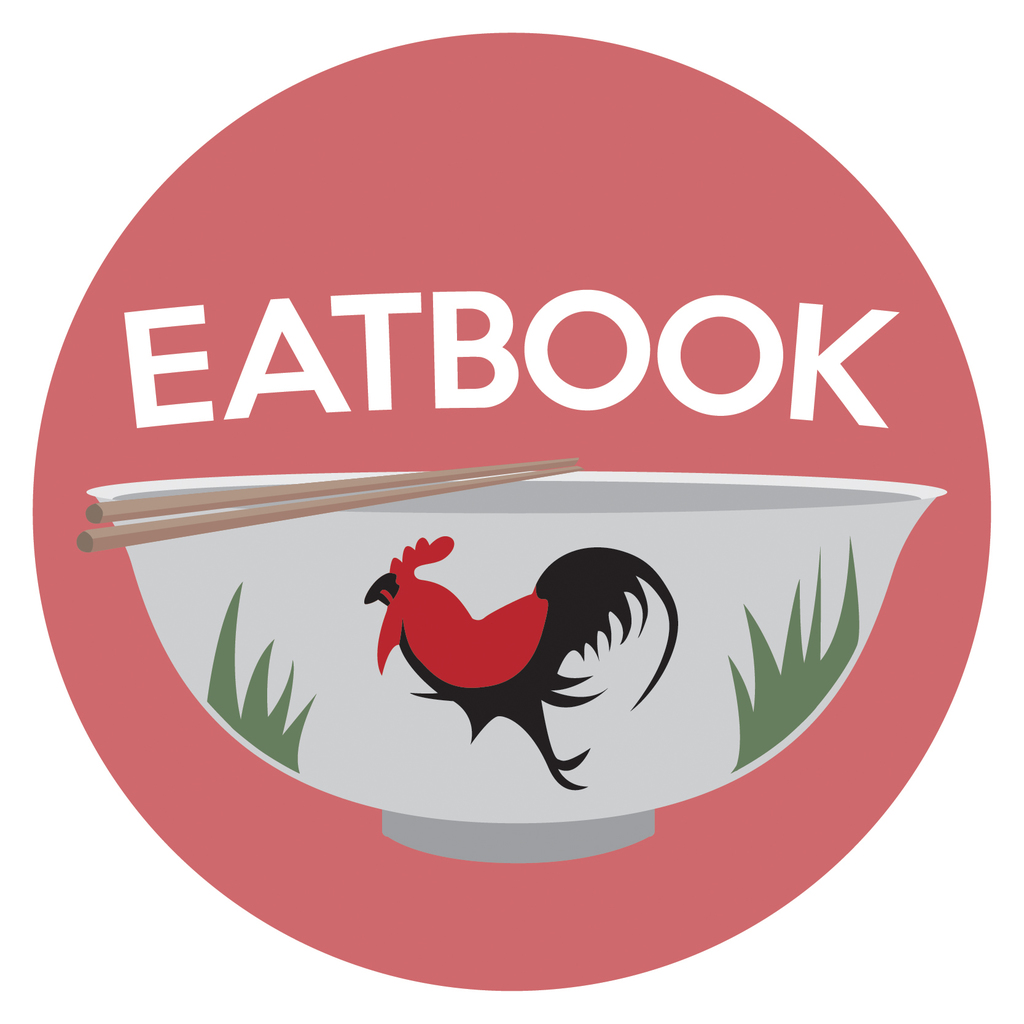 Drop us your email so you won't miss the latest news.