---
Unique zi char spots to impress your folks
---
There is just something heartwarming and comforting about dining with your family and friends over a hearty no-frills zi char meal that fine dining restaurants can't hold a candle to.
But as they say, too much choice kills the choice. With so many zi char stalls around, dinner decisions become a headache. If you want something unique instead of the usual fu rong dan or sweet and sour pork, we've sussed out 10 zi char places with a unique signature dish. Whether you're into fish roe or steak, we gotcha covered.
---
1. Yong Kee Seafood Restaurant
---
Chao Tar Bee Hoon ($6 to $18) at Yong Kee literally looks like a pancake. The beehoon is fried until it forms a crisp exterior on the outside while the inside remains moist. The noodles are fried with usual zi char ingredients like prawns, squid, fish cake and slices of meat, then finished with fresh bean sprouts, chives and crispy pork lard. With such late opening hours, next time you're in Jalan Besar and having late night hunger pangs, you'll have somewhere to head to for supper instead of the usual Swee Choon!
Address: 43 Jalan Besar, Shing Boon Hwa Food Centre, Singapore 208804
Opening hours: Mon-Sun 5pm to 3am
Tel: 6396 5390
---
2. Two Chefs Eating Place
---
Come to Two Chefs early or be prepared to wait around for a seat and stare at other people devouring these white powdery ribs. Called Butter Pork Ribs ($8/$12/$16), these ribs aren't your usual ribs slathered with a thick, viscous sauce. Instead, your plate of meat comes liberally covered in what looks like a mountain of white snow. The powder melts in your mouth and lends a slightly sweet taste contrasting with the savouriness of the tender, fried pork chops. Mmmm.
Address: 116 Commonwealth Crescent #01-129, Singapore 140116
Opening hours: Mon-Sun 11:30am to 2:30pm, 5pm to 11:30pm
Tel: 6472 5361
---
3. Royal J's Seafood
---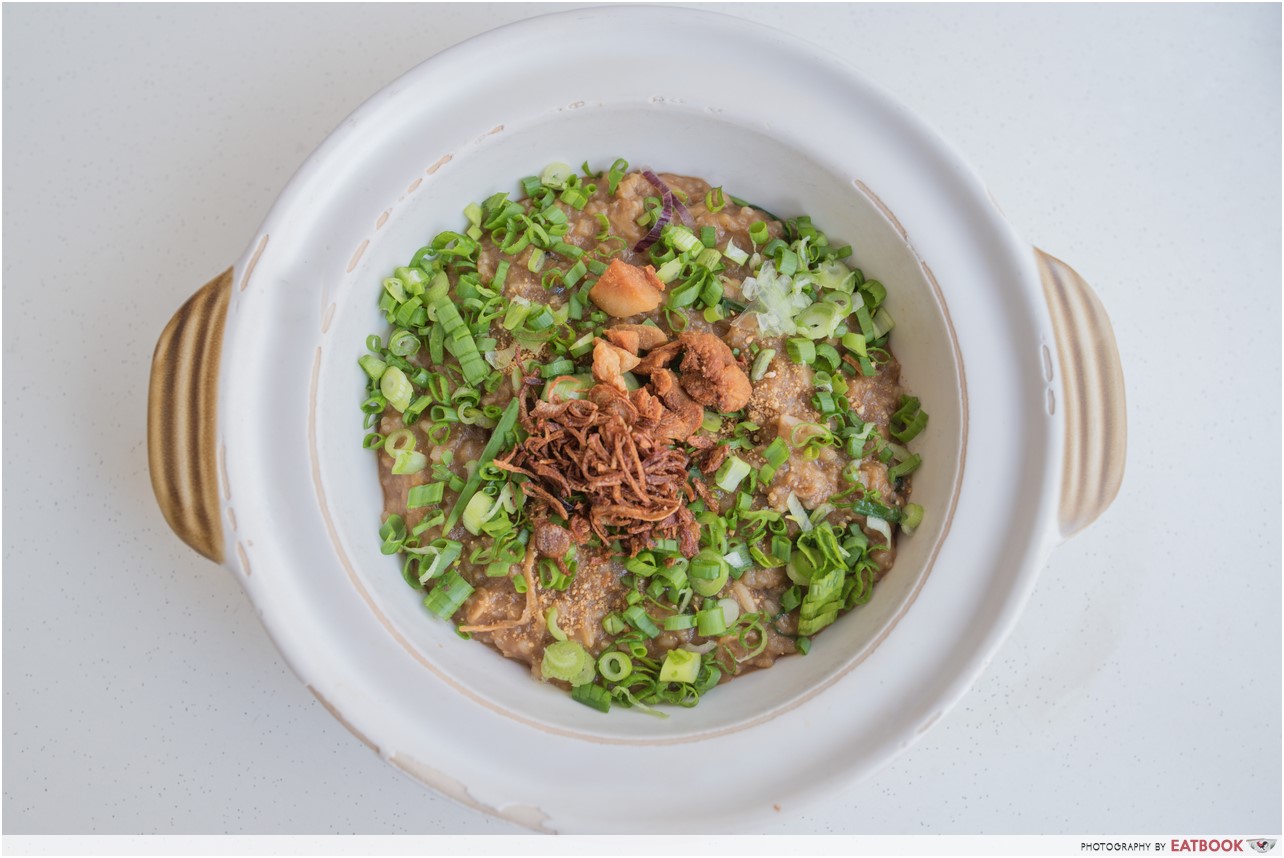 We all know porridge, but fried porridge at Royal J's Seafood takes things to a different level. Filled with a chock-full of ingredients like diced yam cubes, dried shrimps, fried shallots and fried pork lard, Fried Porridge ($6 for small) is fried in a heavy-bottomed wok with rich homemade brown sauce. The thick, comforting gruel is then served with a generous topping of chives and in a claypot to retain the heat. For variety, Royal J also serves a variety of other zi char items like Thai Style Pork Knuckle ($20) and Royal Cheesy Prawns ($28).
Address: 30 Foch Road, #01-02, Singapore 209276
Opening hours: Mon-Sun 11:00am to 2:30pm, 5:00pm to 11:00pm
Tel: 9357 3993
Read our full review here.
---
4. Keng Eng Kee Seafood
---
Never before seen at other zi char places, Mingzhu Roll ($9 to $15) is KEK's own creation: beancurd skin, stuffed with salted egg yolk, mushrooms, ham and prawn, fried to a deep golden brown. Be sure to savour them hot and fresh out of the fryer: the crisp exterior gives way to different layers and textures of the ingredients within. Besides Mingzhu Roll, KEK is also known for Moonlight Hor Fun ($5 to 16): flat rice noodles fried with black sauce and topped with a raw egg before serving.
Address: 124 Bukit Merah Lane 1, #01-136, Singapore 150124
Opening hours: Mon-Sun 12pm to 2:30pm, 5pm to 10pm
Tel: 6272 1038
Menu
---
5. Kam Jia Zhuang Seafood
---
Not a usual menu item, Blackcurrant Spare Ribs ($10 for small) at Kam Jia Zhuang features glistening fried pork ribs coated with a thick, sticky and slightly sweet dark sauce. It is served with candied winter melon strips at the side that serve as good palate cleansers if the ribs get too cloying over time. While you're there, don't forget to order Dong Po Pork Belly ($13), another one of their signature dishes that is tender and well braised. Kam Jia Zhuang is definitely a place to hit for the ardent meat lovers!
Address: 202 Ang Mo Kio Avenue 3, #01-1690, Singapore 560202
Opening hours: Mon-Sun 3pm to 11:30pm
Tel: 9151 6798
---
6. Cafe de Hong Kong
---
Your usual egg fried rice will give way to this Fragrant Fish Roe Fried Rice ($10) from Cafe de Hong Kong. Think fluffy rice grains fried with egg, scallions and generous servings of little red balls of tobiko. The end result is a very eye-catching red-hued mountain of rice where each spoonful of rice pops in your mouth with every bite. Don't forget to complement your fried rice with other Hong Kong-style zi char dishes while you're there!
Address: 586 Balestier Road, #01-01, Singapore 329898
Opening hours: Tue-Sun 11:30am to 2:30pm, 5:30pm to 10pm
Tel: 6255 3865
---
7. Diamond Kitchen
---
Though inconveniently located at Science Park, grub at Diamond Kitchen is worth the trip. One of their signature dishes is Superior Stock Clam Bee Hoon ($14/$21/$28). The stock is made by steaming 10kg of clams every day in order to extract the natural sweet juices of the clams which will then be used to cook the beehoon. Additionally, Jing Hua ham is also steeped in the stock for a couple of days to infuse all its savoury flavours into it, resulting in a beehoon dish bursting with umami yet still light on the palate.
Address: 87 Science Park Drive, #01-01, Oasis, Singapore 118260
Opening hours: Mon-Sun 11am to 2:30pm, 5:30pm to 11pm
Tel: 6464 0410
Menu
---
8. Por Kee Eating House
---
Champagne and meat lovers, this is the dish for you. Champagne Pork Ribs ($16 for small) from Por Kee Eating House features chunks of meat covered in a sticky, black sweet sauce with a faint champagne after-taste. This zi char place founded in 1996 remains very old-school: dishes come served with pink edible flowers and they still use worn out, bright red menus without pictures. Bring your folks here to give them a mini #throwback!
Address: 69 Seng Poh Lane, #01-02, Singapore 160069
Opening hours: Mon-Sun 11:30am to 2:30pm, 5:30pm to 11:30pm
Tel: 6221 0582
Find out where other old-school restaurants in Singapore are here.
---
9. Fatty Fong Seafood Restaurant
---
We've heard of Nasi Goreng Pattaya, Mee Goreng Pattaya but Mee Sua "Pattaya" certainly sounds fresh. At Fatty Fong's, their Signature Mee Sua ($5.50) comes with thin rice vermicelli fried with black sauce and ingredients like bean sprouts, prawns and slices of lean pork. The moist and piping hot noodles is then enveloped in a paper-thin egg crepe before serving. So don't limit yourself to your neighbourhood mamak stall for your pattaya fix, and give Fatty Fong's version a go when the cravings hit!
Address: 56 New Upper Changi Road, #01-1300, Singapore 461056
Opening hours: Mon-Sun 2:15pm to 12:30am
Tel: 6243 8337
---
10. New Ubin Seafood
---
New Ubin Seafood serves some of the most unusual dishes you never thought would be served at a zi char place. Take for example US Black Angus Ribeye Steak ($10 per 100g, min of 500g) with Beef Fat Fried Rice ($13 per 100gm). USDA choice ribeye cubes are pan fried and served on a wooden board complete with a side of fried potato wedges. To add more flavour to your meat, they also provide caramelized onions, chilli sauce and sea salt. What is served next is truly the pièce de résistance. Forget your diet and tuck into a side of fried rice served together: fluffy rice grains fried with black sauce using the drippings from your steak.
They're relocating and their last day at Sin Ming will be 30 October. They're slated to reopen at Hillview Avenue on 3 November, so make sure you head to the right place for your zi char fix!
Before 30 October 2016:
Address: 27 Sin Ming Road, #01-174, Sin Ming Industrial Estate Sector A, Singapore 575680
Opening hours: Mon-Sun 11:30am to 2:30pm, 5:30pm to 10:30pm
Tel: 9740 6870
3 November 2016 onwards:
Address: 63 Hillview Avenue, Lam Soon Industrial Building, Singapore 669569
Opening hours: Mon-Sun 11:30am to 2:30pm, 5:30pm to 10:30pm
Tel: 9740 6870
Menu
---
Time to makan
---
With so many tempting zi char places to try out, you won't have to crack your brains over where to head to for your next family dinner. Do remember to make reservations if you're going in a big group, lest your ah gong ah ma have to wait to eat. Let us know in the comments if you know of any other zi char joints with a cool signature dish!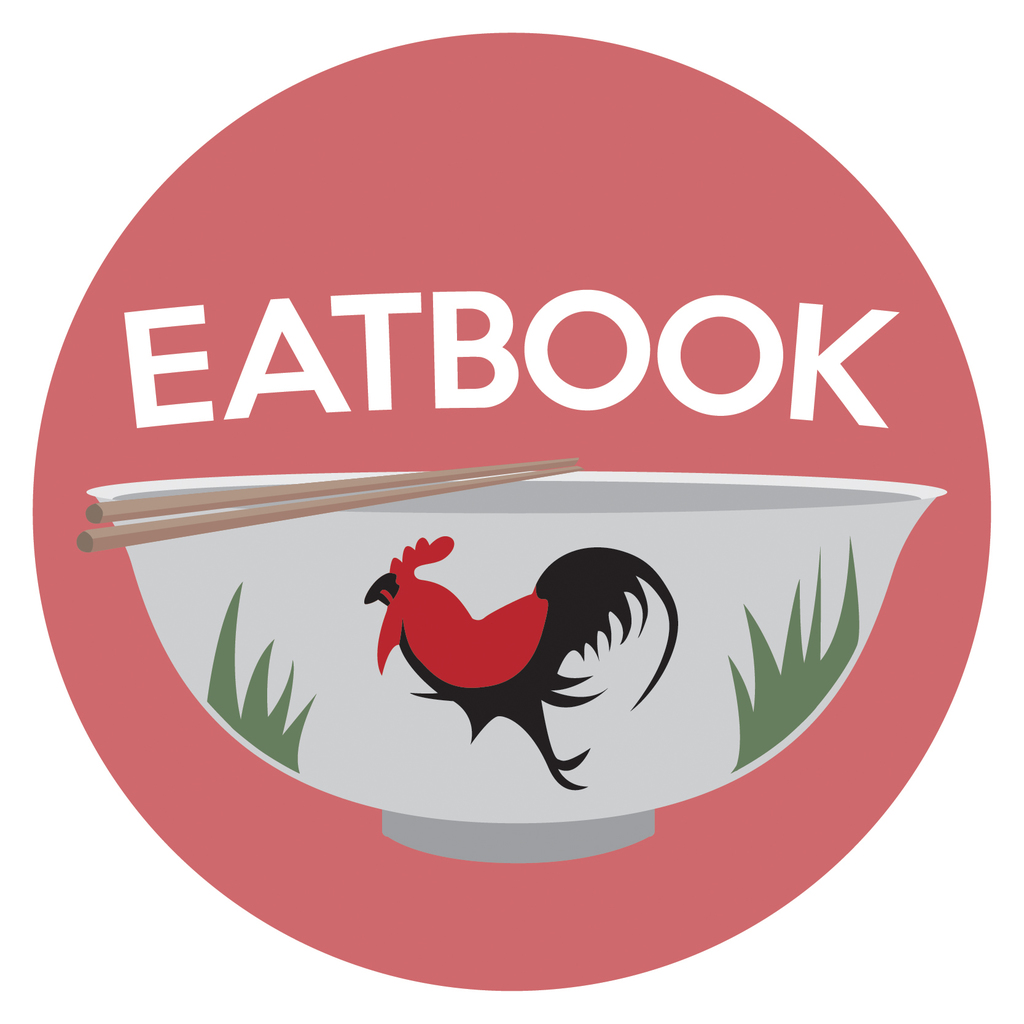 Drop us your email so you won't miss the latest news.