Rempapa at PLQ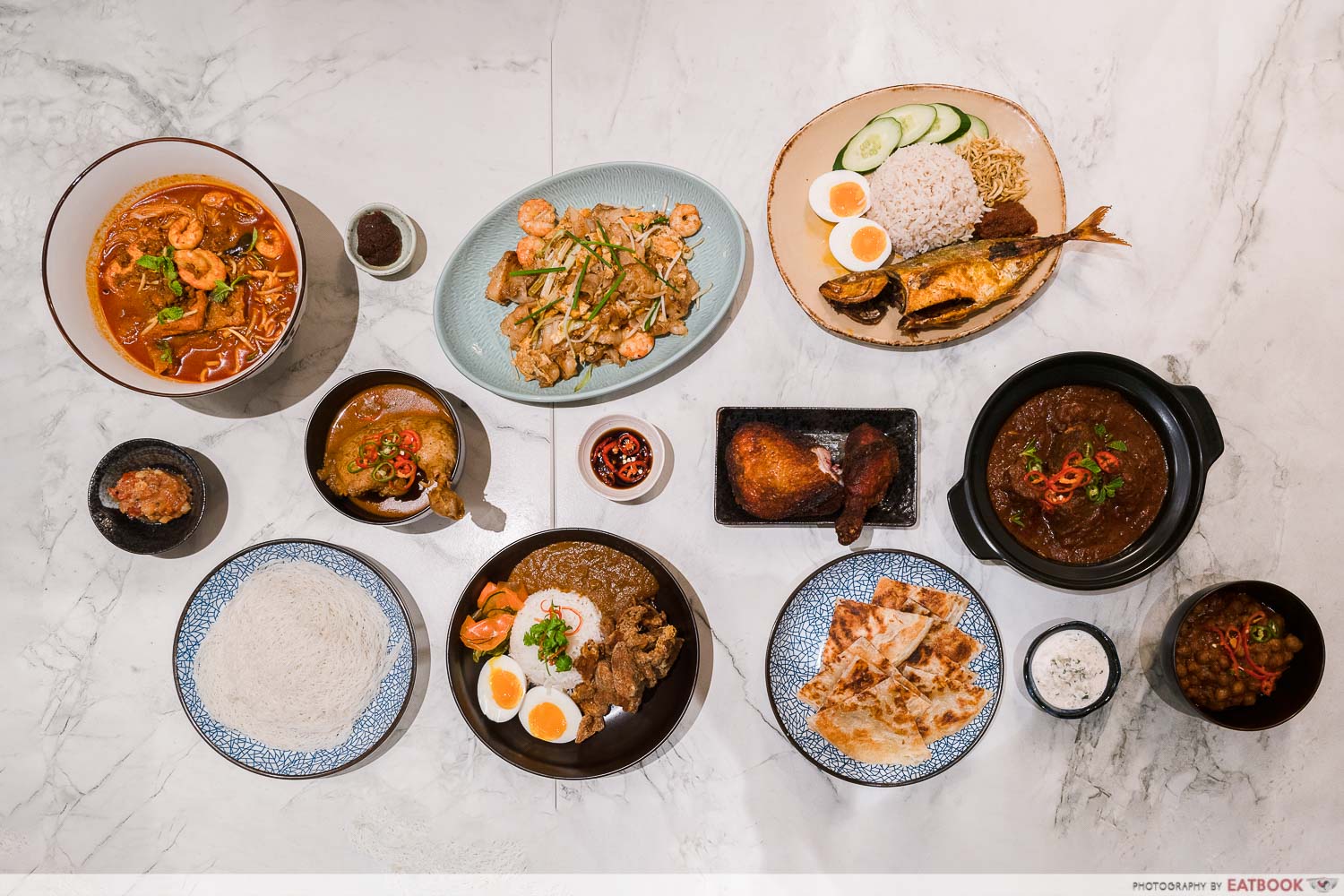 One regret that I've had was that I never got around to trying Restaurant Kin, Singaporean chef and MasterChef Singapore judge Damian D'Silva's restaurant, before it closed in April this year. So when the opportunity to visit Rempapa, his newest—and perhaps greatest—culinary venture, came up, I volunteered right away.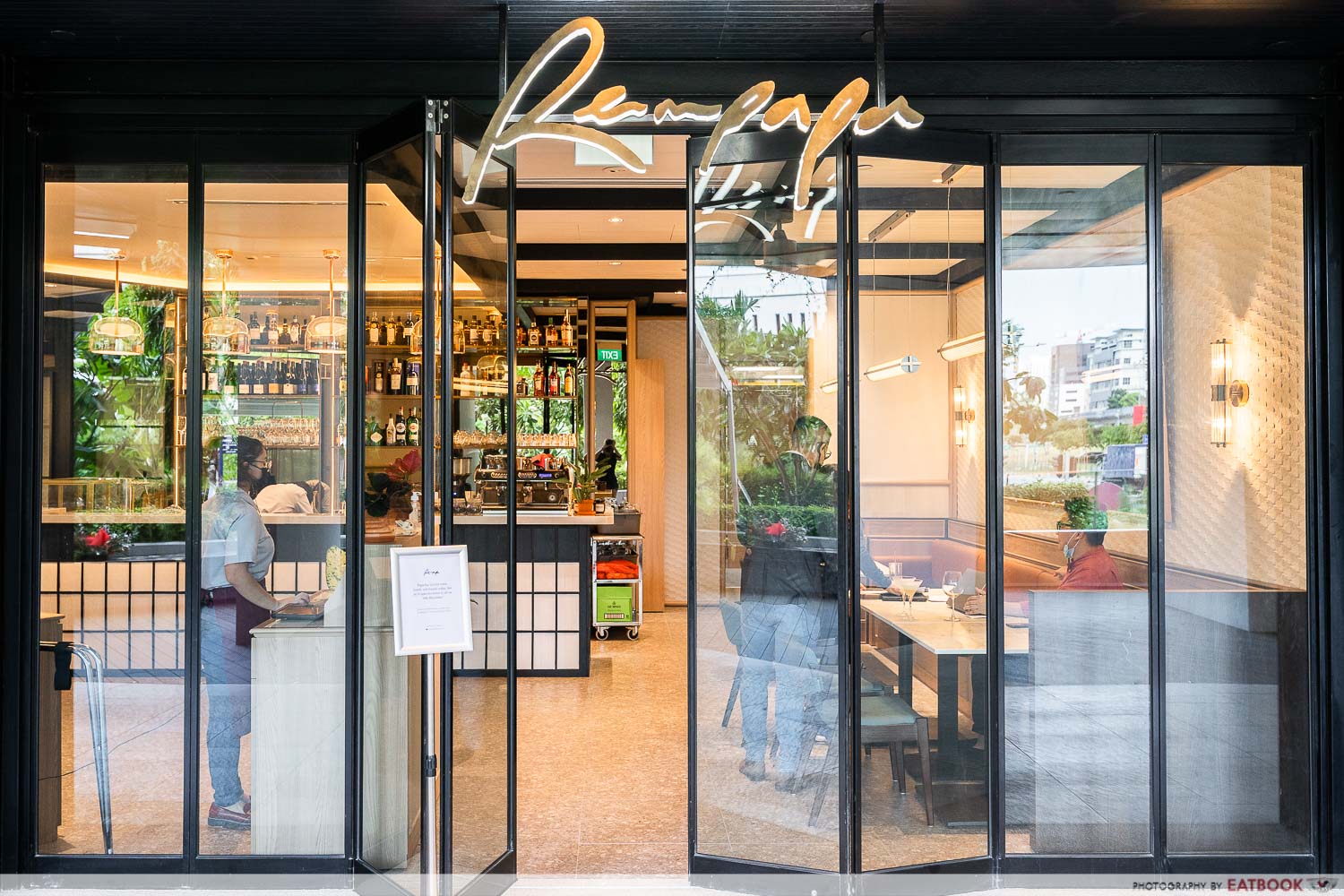 Located on the first floor of Park Place Residences at PLQ, it's almost like a void deck eatery, albeit a very polished one. When we arrived, the communal area between blocks, just outside the restaurant, was filled with the sounds of happy, playing children. In the spirit of New Singapore Heritage Cuisine, where Chef D'Silva breathes new life into age-old recipes, this setting seemed fitting.
Food at Rempapa
Rempapa has menus for meals throughout the day—there's Breakfast (Mon-Fri 10:30am to 12pm), Brunch (Sat-Sun 9:30am to 3:30pm), Lunch (Mon-Fri 12pm to 3:30pm), Afternoon Tea (3:30pm to 6pm), and Dinner (6pm to 10:30pm), while Bar Snacks are available during both Afternoon Tea and Dinner hours.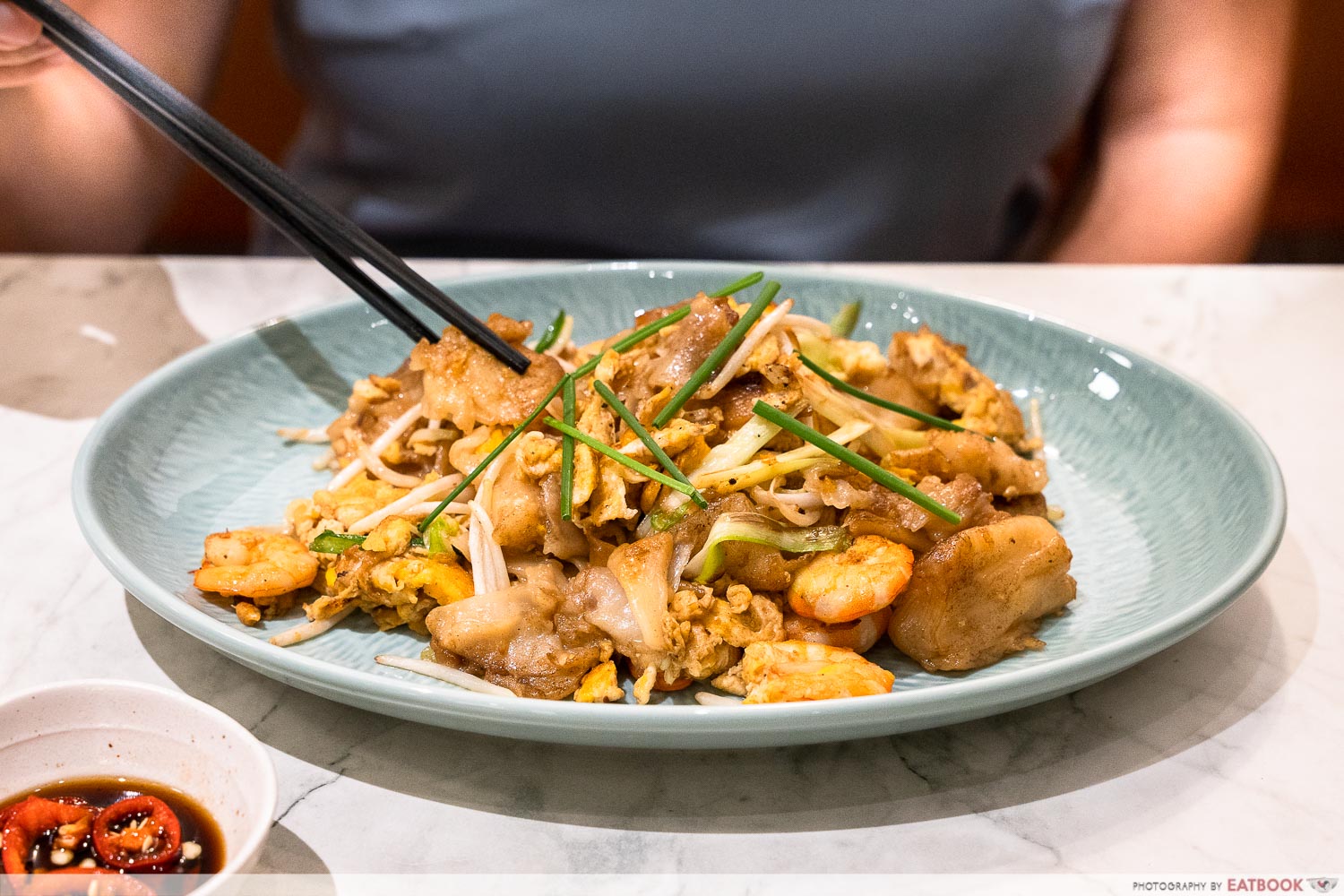 In staying true to his vision of preserving heritage, Chef Damian found inspiration from a staff meal, when one of the chefs prepared a fried chee cheong fun dish that's native to his hometown in Penang. And so Stir-Fried Chee Cheong Fun ($13++) came to be on the Rempapa menu.
Akin to Penang CKT, this rendition sees rolls of silky smooth rice noodles stir-fried with a blend of umami-laden sauces, and is full of wok hei. While my dining companion found this a little too savoury, my very minor gripe was with the mini-sized prawns.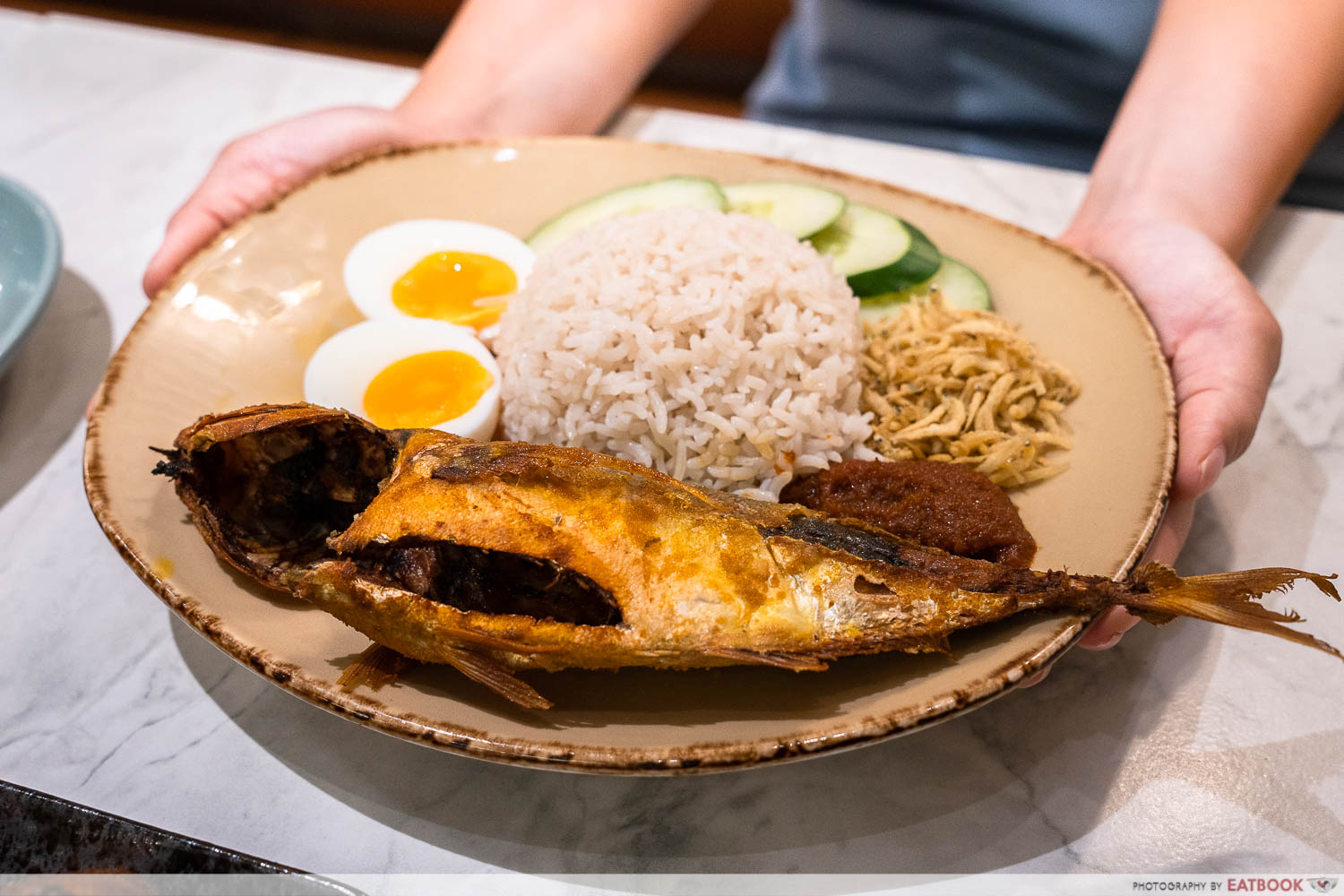 An easy star at this meal was the Nasi Lemak ($17++), although it is the coconut rice that stole the show for us. Soaked overnight, then steamed repeatedly in a three-hour-long process with fresh coconut milk specifically from young coconuts, the rice was remarkably light and fluffy, without any heaviness or greasiness on the palate.
I especially enjoyed the fried Japanese silver fish on the side, which I personally feel are much more conducive to the whole eating experience since they're smaller, less hard and crunchy, and have a more delicate taste.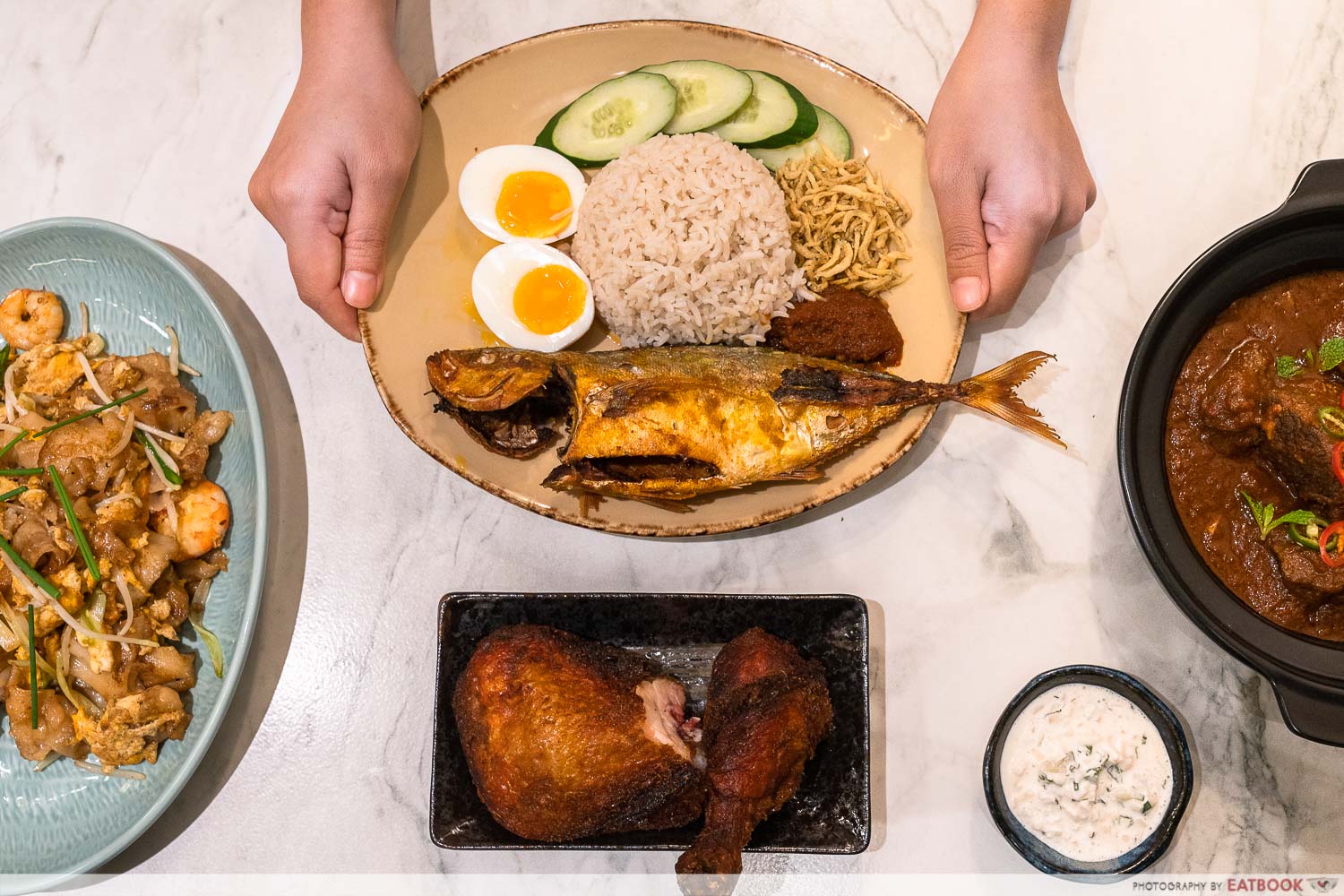 You get to choose the protein that accompanies your nasi lemak—selar that's coated in turmeric powder and tamarind juice for 30 minutes before pan-frying, or a kampong chicken leg that is dry-rubbed, and marinated for 36 hours before it hits your plate. What's unique about the dish is that it's served with a jammy egg, the way Chef Damian has his nasi lemak at home, rather than the crispy sunny-side-up we typically see. If you're having this for brekkie, they offer a very basic, $5++ version that comes without the chicken or fish.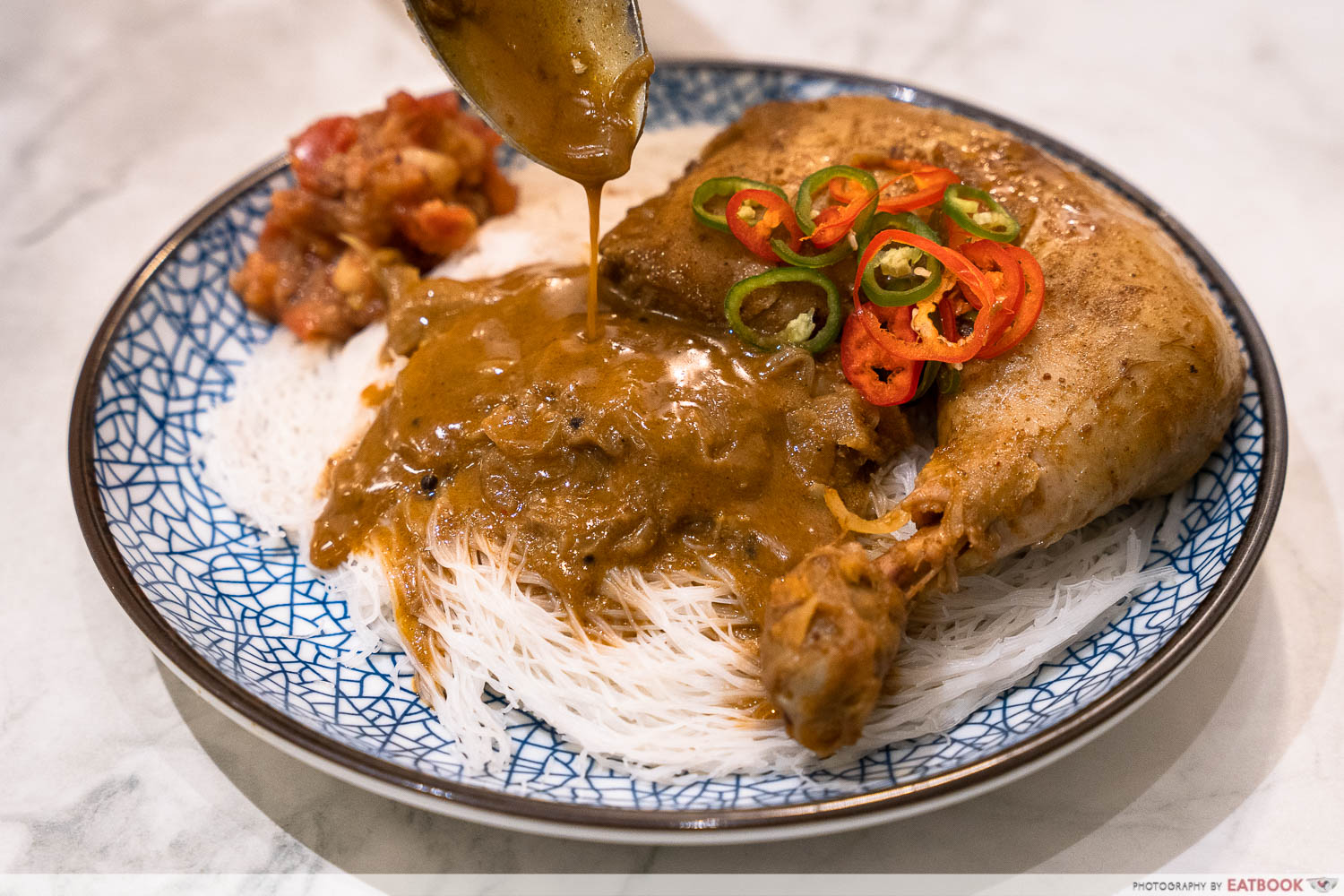 Another dish that surprised me was the Sri Lankan Chicken Curry and Tomato Chutney with String Hoppers ($16++). I've never liked putu mayam for its bright orange coconut sugar and cold, bland rice noodles, but I finished my serving of that very noodles here and went back for more. This was delicious when accompanied with the appetising curry and chutney. Made with dates, tomatoes, raisins, and a fruity coconut vinegar, there's no feeling jelak while you eat this.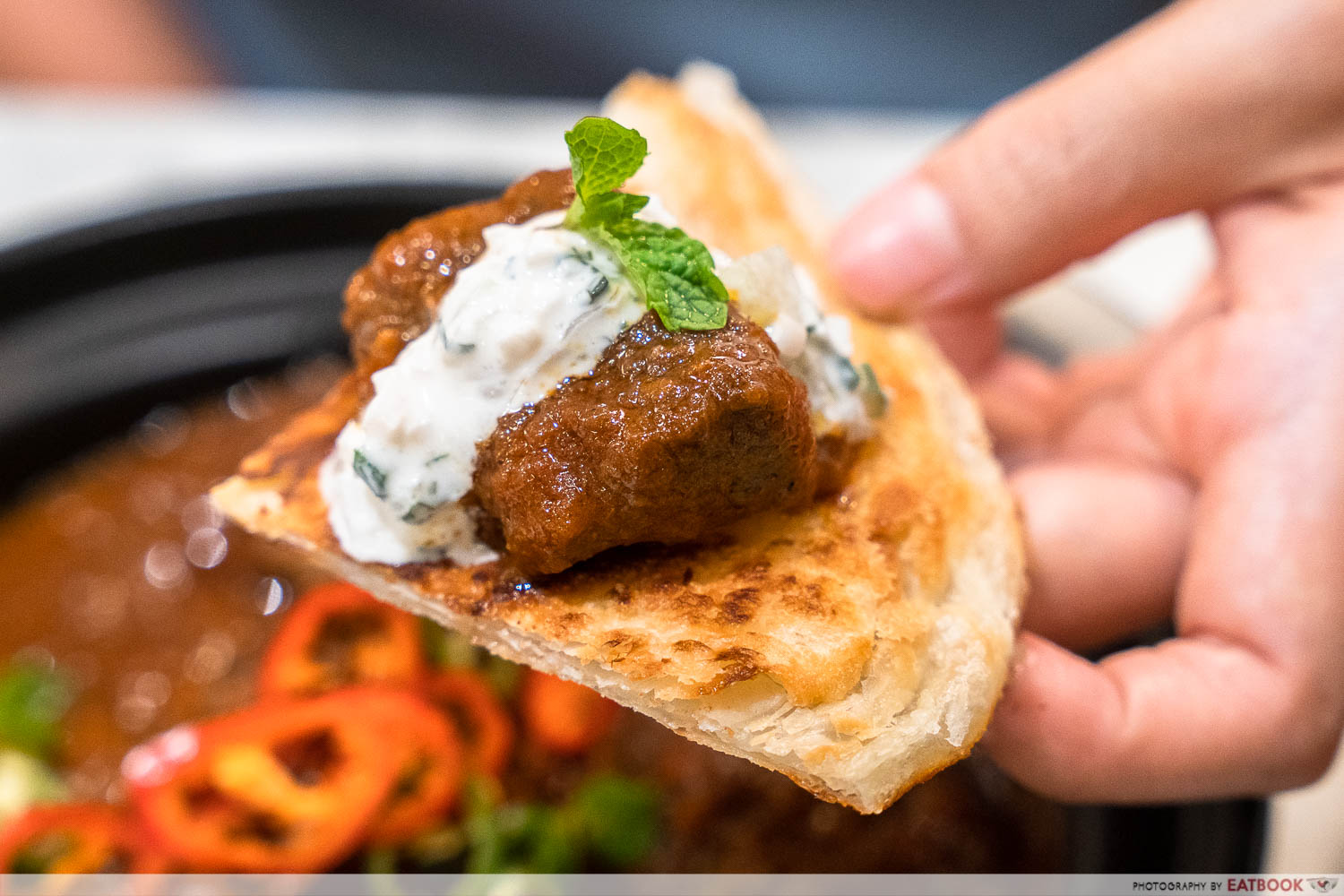 Another unanimous winner for us was the roti that accompanied the Braised Beef with Raita & Roti ($25++) and Chickpea with Roti ($18++). It retained its crisp flakiness even when it had cooled and was lightly buttery to taste, complementing the braised beef and chickpeas.
Reminiscent of beef goulash, the braised beef featured spices drawn from Indian and Eurasian-style cooking, while the refreshing cucumber raita lightened the entire dish. It's pretty much a Russian roulette with the pieces of beef brisket: some pieces were tender, with melting, gelatinous veins of connective tissue; others were slightly drier.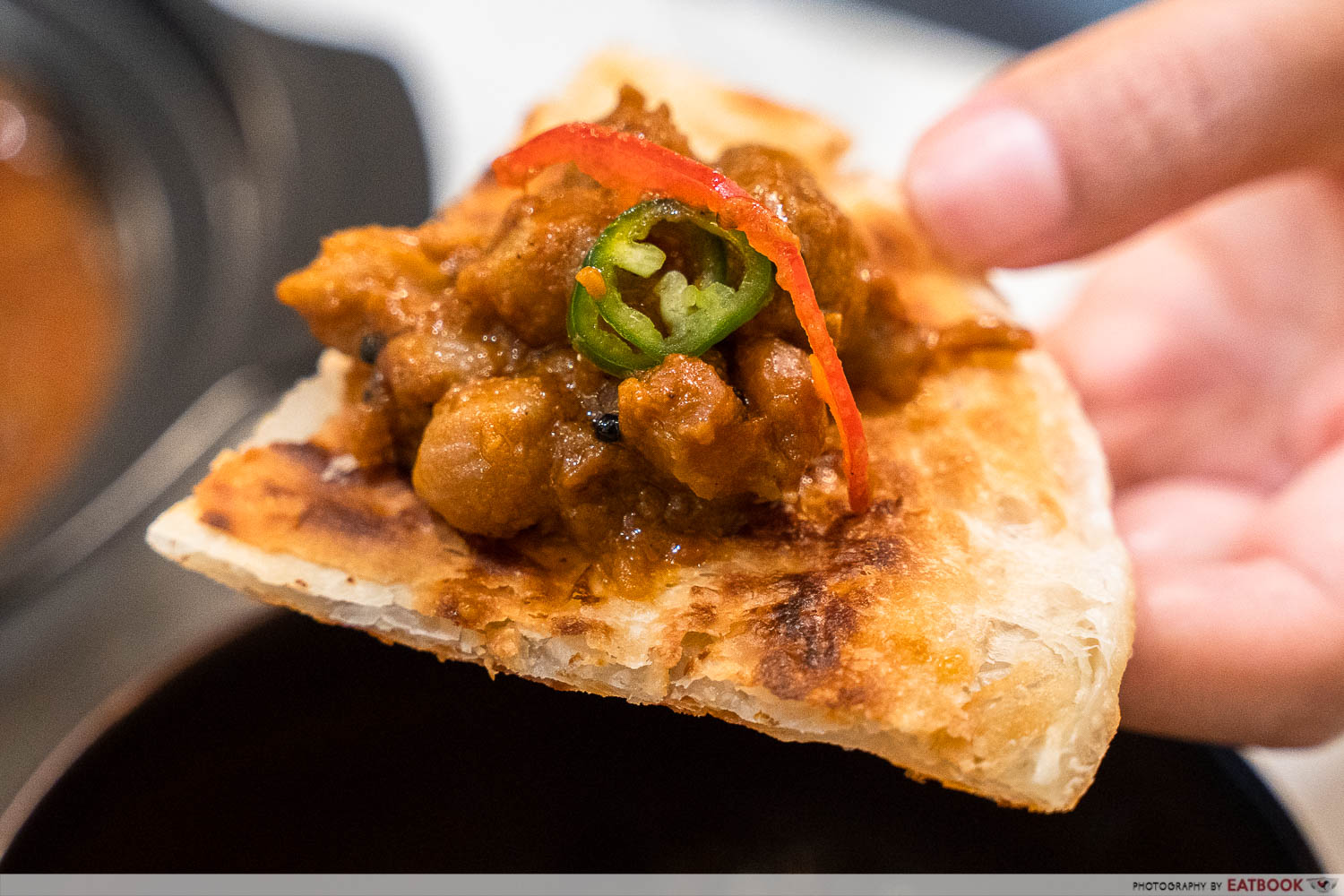 I was also pleasantly surprised that the chickpeas retained a level of bite and firmness, without becoming a bowl of mush.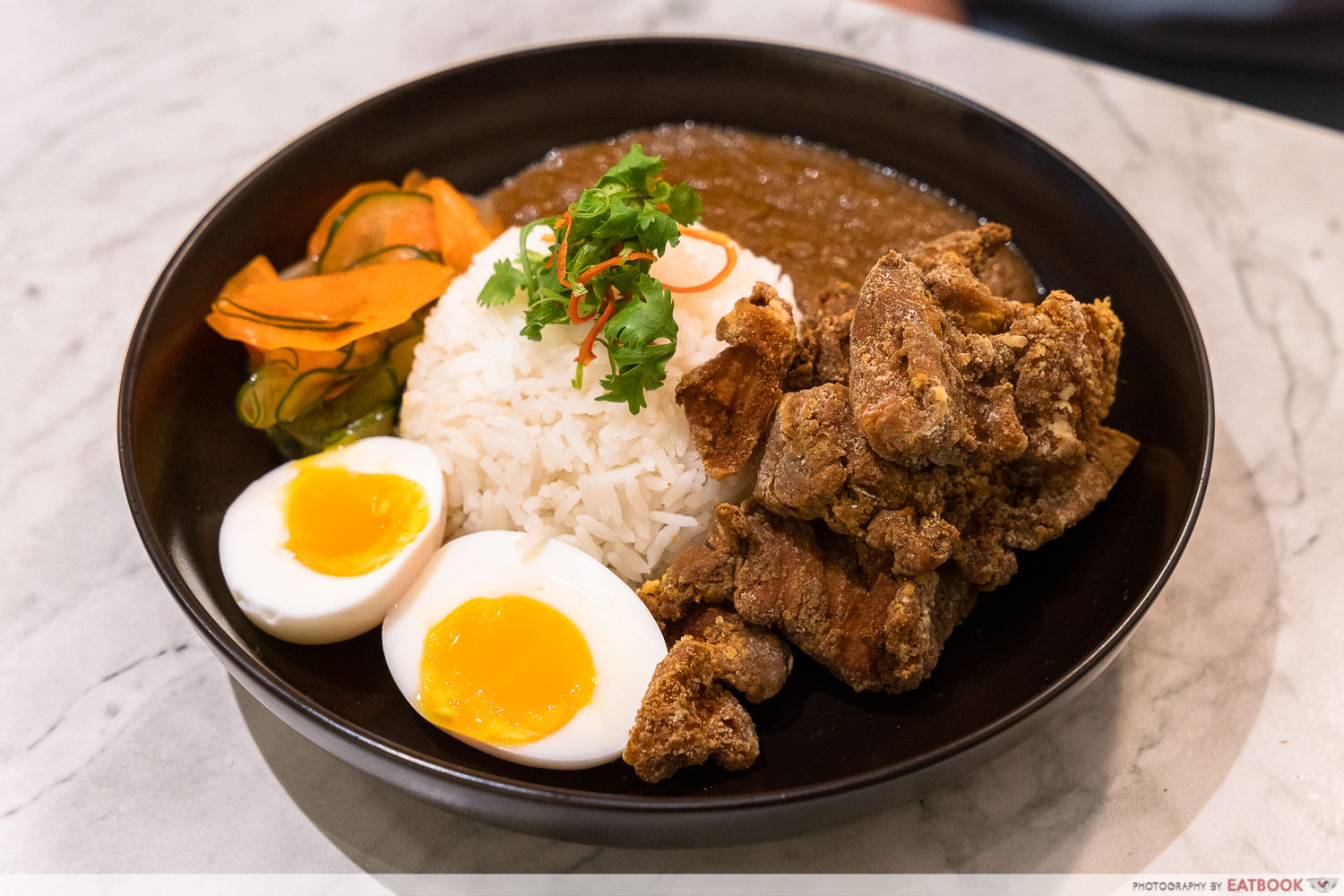 Featuring a jammy egg again was the Fried Chicken Curry Rice ($16++), AKA Chef Damian's take on Japanese curry with karaage. Boneless chicken pieces are marinated for 48 hours in a house blend of masala, made with 12 different spices, while the curry draws influence from Indian, Eurasian, Malay, Chinese, and Peranakan cuisine.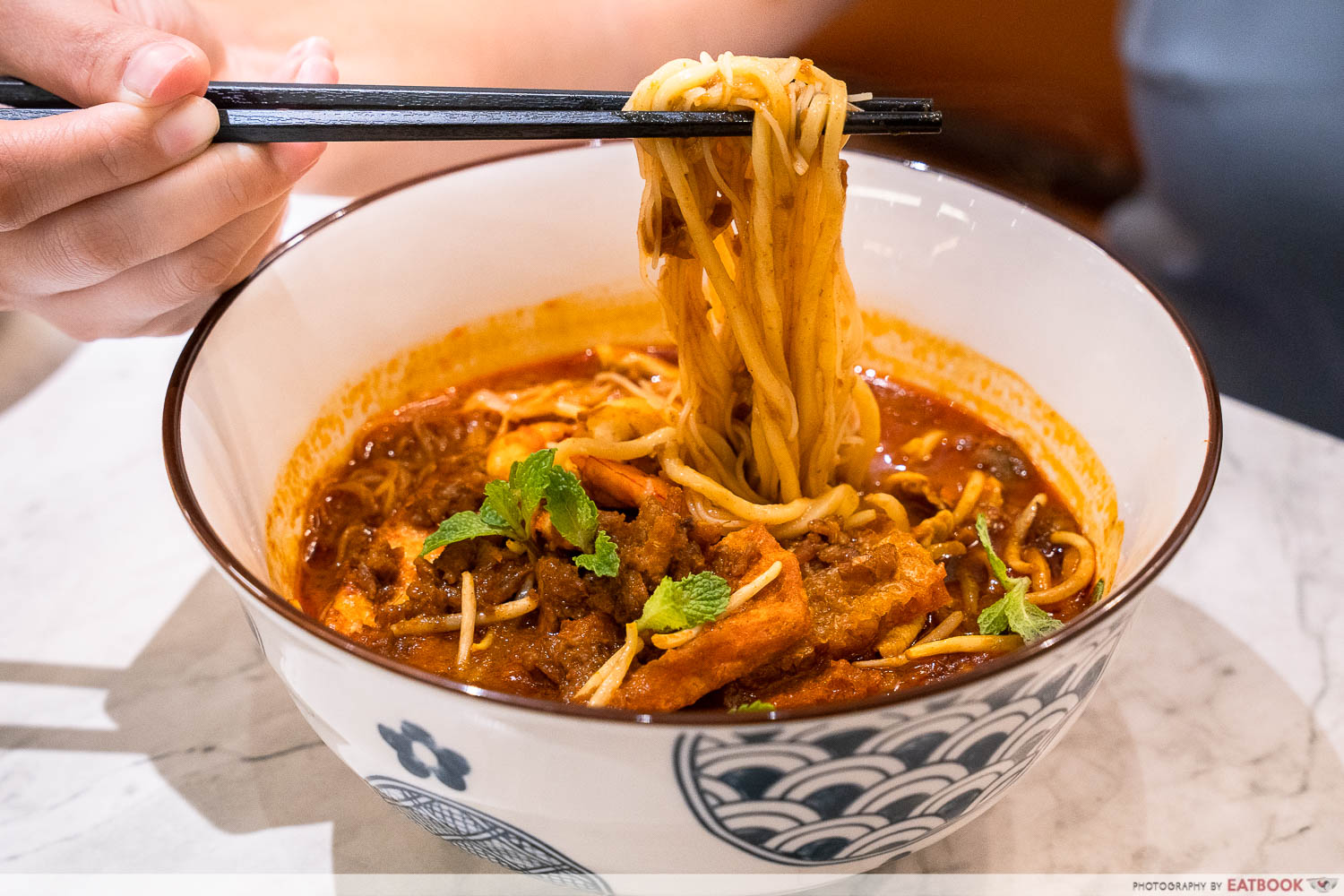 Both our collective least favourite of the meal was the Seafood Curry Mee ($18++), although it does come with a whole lot of ingredients: fried pig skin, prawns, fish cake, fresh cockles, beancurd puffs, and beansprouts. Traditionally a Hokkien hawker dish served in the 1920s and 30s, enriched with pigs' blood, this was an undeniably robust bowl. It had intense, punchy flavours, but somehow lacked body for us both. There's a hae bee-rich sambal on the side, which I strongly recommend adding lots of.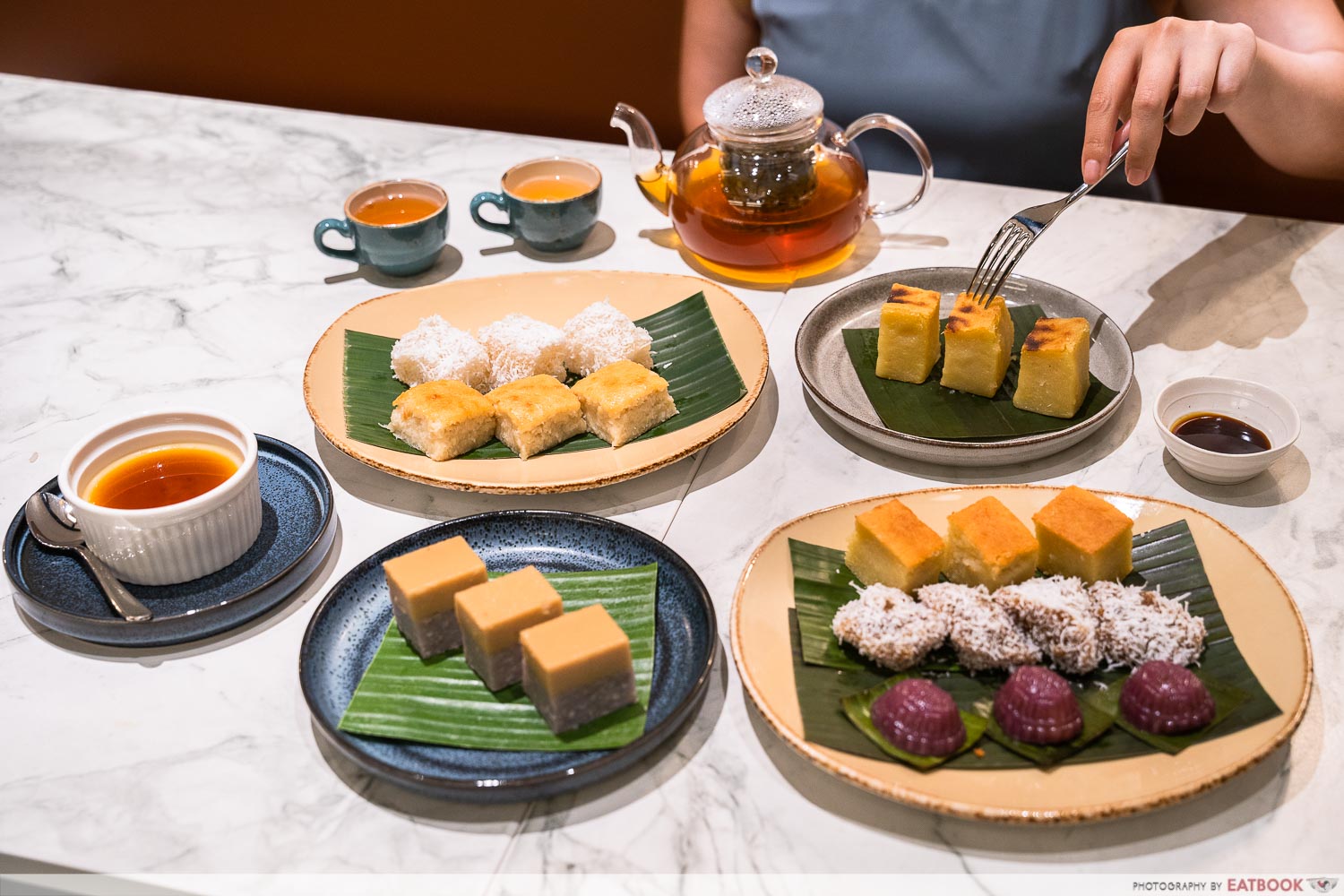 If the nasi lemak and roti weren't reason enough to return, the kueh certainly are. There's a daily rotating selection, made in-house and served from Afternoon Tea till sold out. They're available in plates of four ($6++), eight ($10++), or 12 ($15++) pieces.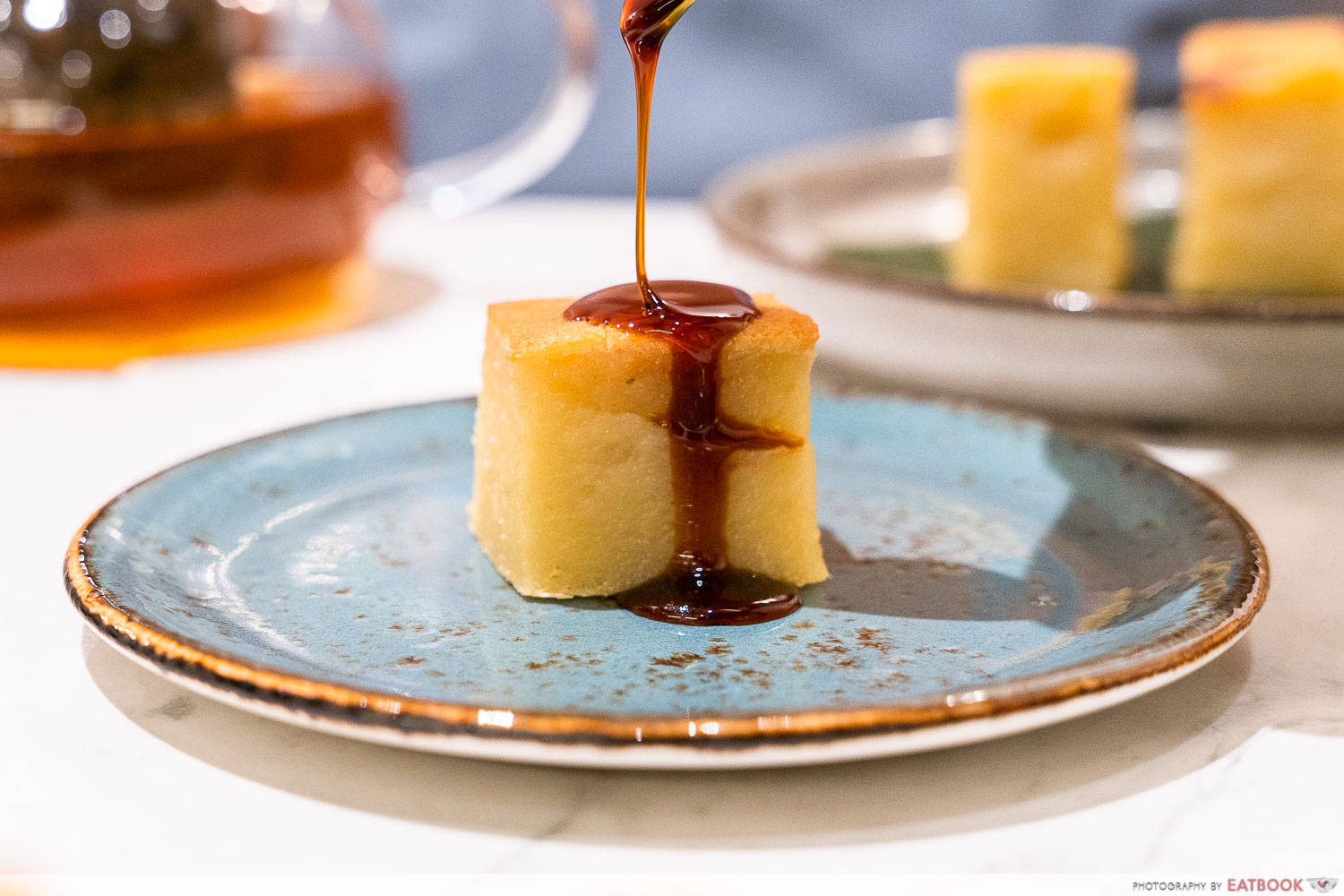 If I had to choose a favourite, it would come down to three: Kueh Bingka, Kueh Kosui, and Kueh Ku. Served with the Kueh Bingka is a luscious gula melaka syrup, which you can drizzle on your kueh, or dip as you will.
Spotlighting the same toffee-like gula melaka notes is the Kueh Kosui, one of Chef Damian's longtime signatures, which is utterly wobbly and soft. Then there is the amethyst Kueh Ku, with a mung bean filling that's made savoury with shallot oil.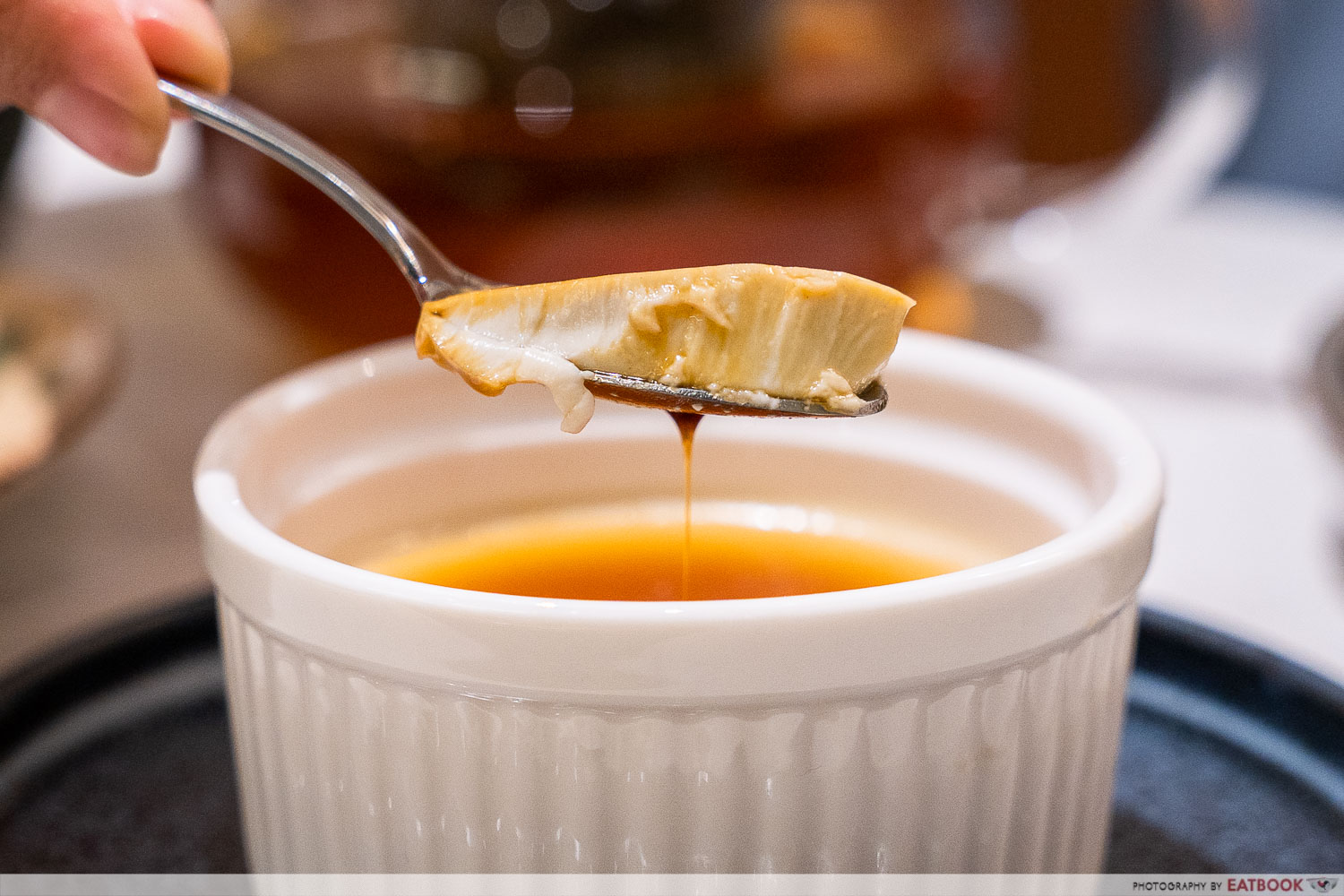 There's always a separate stomach for desserts, so make room for Coconut Custard with Gula Melaka ($14++), inspired by koka, a Basque caramel flan. It's silken in the way an ideal tau huey should be, but delicately rich with coconut and gula melaka, yet again.
Ambience at Rempapa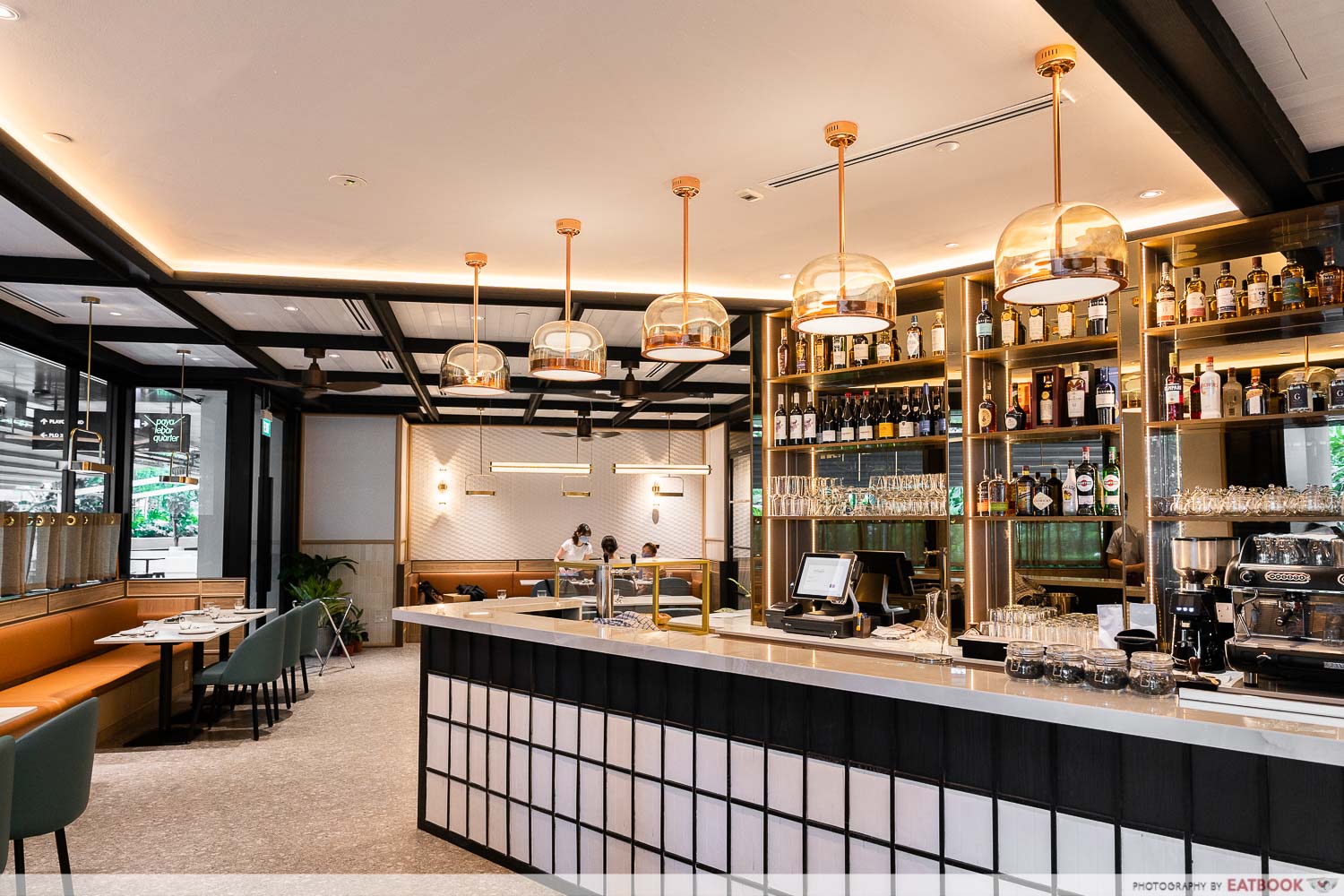 Rempapa is located just 190m away from Paya Lebar MRT Station, or a three-minute walk. It's a brightly lit space, and mostly designed with pandemic-friendly distancing in mind—the lights hanging over where each table is meant to be suggest as much. When we visited, the restaurant was still short of some finishing touches, in that some elements are meant to be repainted in different colours, but the clean lines and earthy tones make you feel quite at home.
At this moment, only 35 indoor seats are available. They're expecting to seat another 30 or so when their outdoor furniture arrives. Eventually, both combined should seat approximately 110 guests when they aren't limited by social distancing measures. There's also a private dining room that will hold a maximum capacity of 10 diners who will be able to enjoy a tasting menu customised to their preferences, and the season's best.
Paya Lebar Square And PLQ Food Guide: 28 Places For Cheap Yakiniku, Truffle Hor Fun And More
The verdict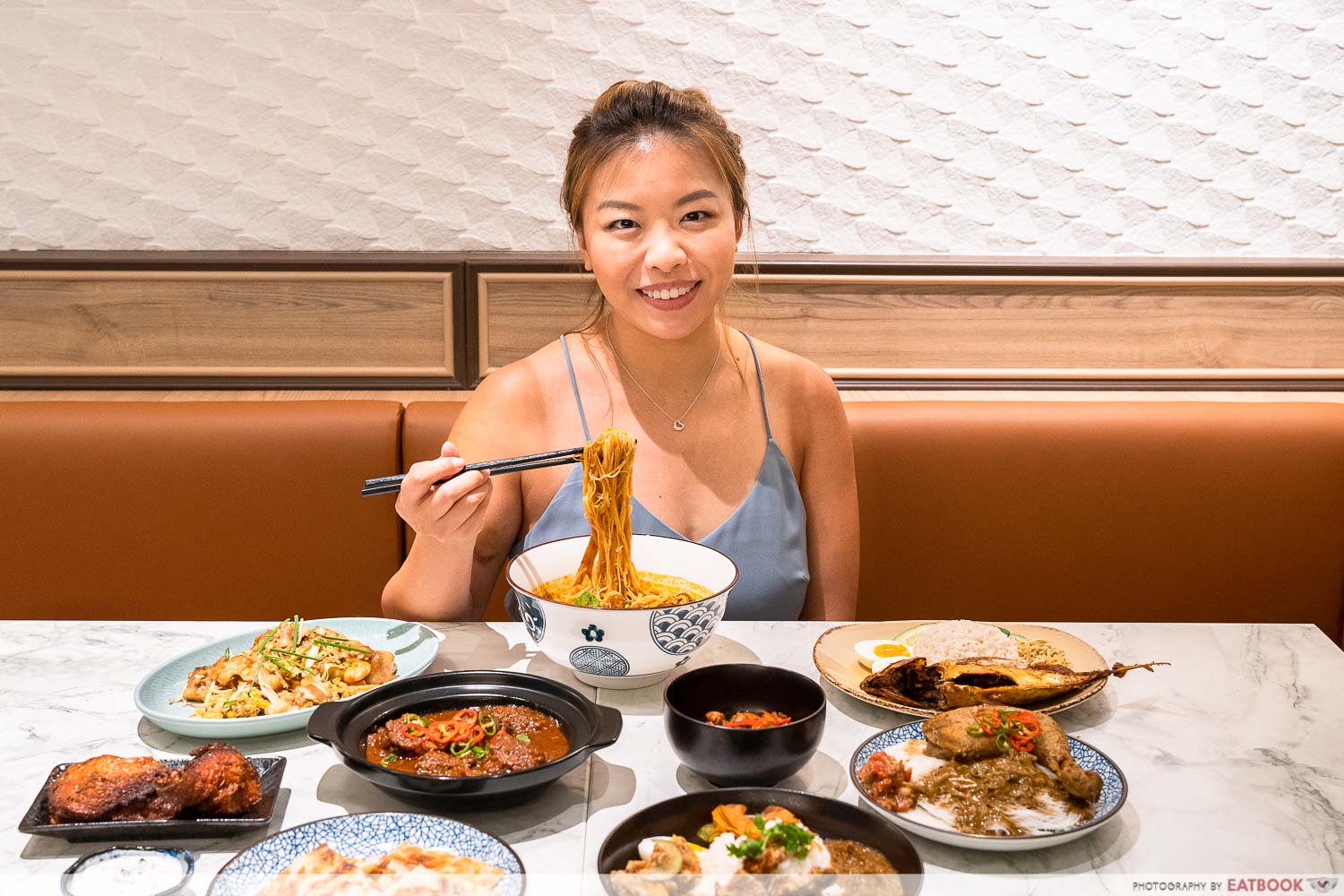 The food at Rempapa is a little on the pricey side, but there's no doubt that it's great nosh. There's so much history behind the food that we know and love that many of us have lost to the age of premixes and instant food. While we come out in support of young hawkerpreneurs who are keeping the hawker culture alive, here also is another iteration we should back, as it brings us that much closer to our kaleidoscopic heritage.
Check out our PLQ guide if you're looking for other dining options in the mall; otherwise head to Breadwerks, an old school bakery in Joo Chiat that's got Horlicks Cream Tarts!
Address: 2 Paya Lebar Road, #01-01/02/03, Park Place Residences at PLQ, Singapore 409053
Opening hours: Mon-Fri 11am to 3pm, 6pm to 10:30pm, Sat-Sun 10:30am to 10:30pm
Tel: 9459 1603
Website
Rempapa is not a halal-certified restaurant
Breadwerks: Old-School Halal Bakery In The East Sells Horlicks Cream Tart, Cake Pops, And More
Photos taken by Emily Teu.
This was a media tasting at Rempapa.
Rempapa Review: MasterChef Judge Damian D'Silva Opens Restaurant At Paya Lebar With Fried Chee Cheong Fun And More
Rempapa Review: MasterChef Judge Damian D'Silva Opens Restaurant With Fried Chee Cheong Fun And More -

7.5/10
Summary
Pros
– Quality heritage food with a modern touch
– Some dishes were outstanding
Cons
– On the pricey side
– Seafood Curry Mee was disappointing
Recommended dishes: Nasi Lemak ($17++), Stir-Fried Chee Cheong Fun ($13++), Chickpea with Roti ($18++), Kueh ($15++)
Opening hours: Mon-Fri 11am to 3pm, 6pm to 10:30pm, Sat-Sun 10:30am to 10:30pm
Address: 2 Paya Lebar Road, #01-01/02/03, Park Place Residences at PLQ, Singapore 409053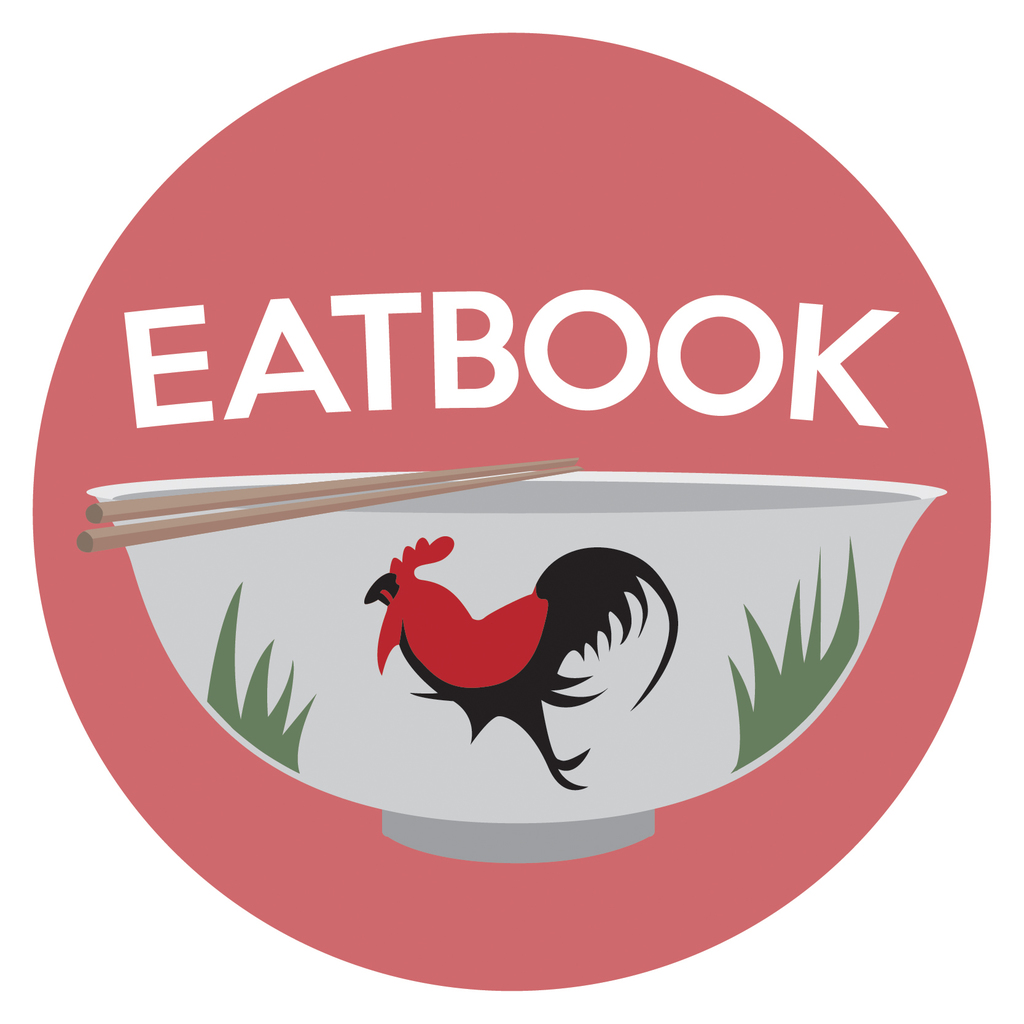 Drop us your email so you won't miss the latest news.