Ryori continues Sushiro's tradition of affordable Japanese food
Update: Post has been edited to reflect Takumi by Sushiro's new name, Ryori by Sushiro.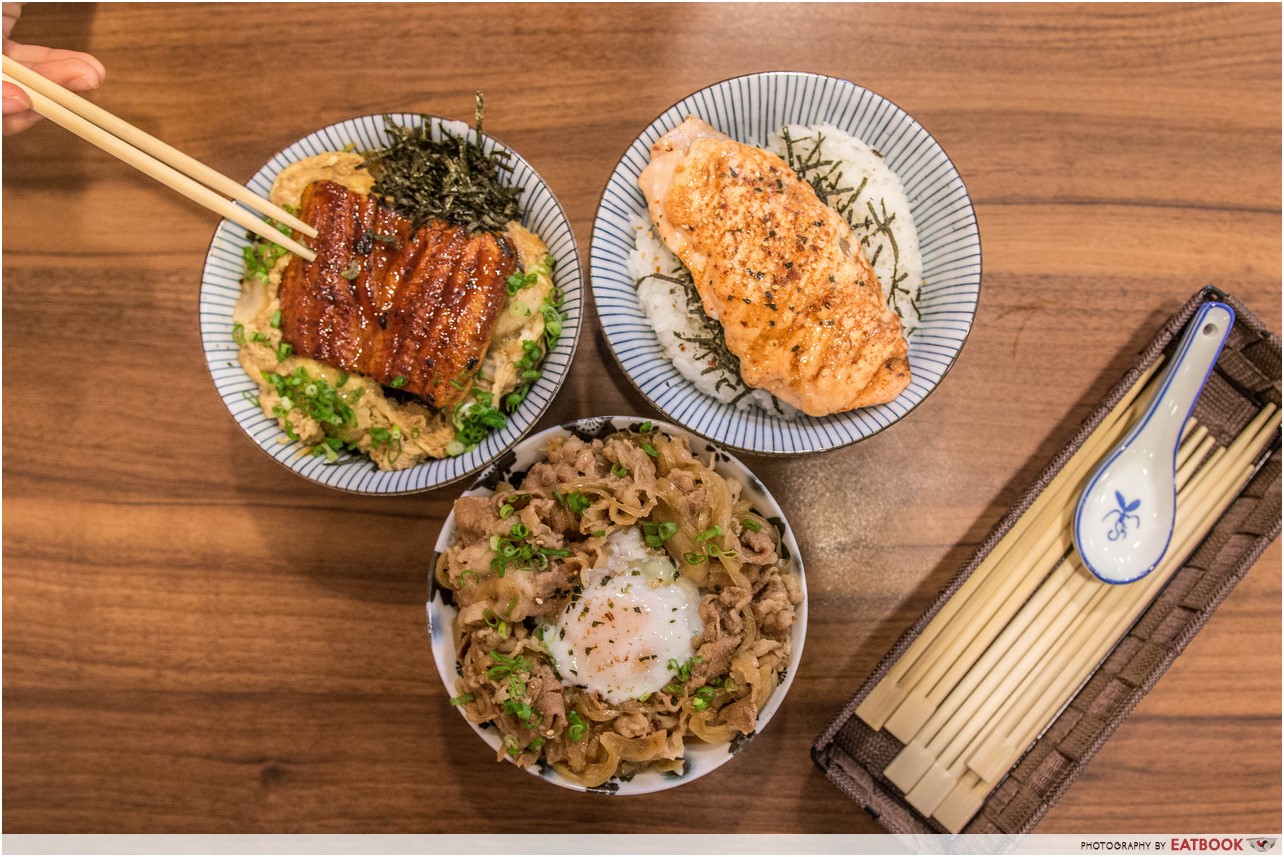 We're always on the hunt for good donburi. With steaming Japanese rice and a generous pile of meat, donburi makes a fast and satisfying meal we can't say no to. If you were caught up in the craze for bara chirashi don, Japanese eatery Sushiro should be no stranger – it has earned a following selling bara chirashi don at $12.80. This year, Sushiro started a new eatery called Ryori by Sushiro. Ryori serves tasty rice bowls at reasonable prices, and is a welcomed addition to the Upper Thomson food scene.
Food at Ryori by Sushiro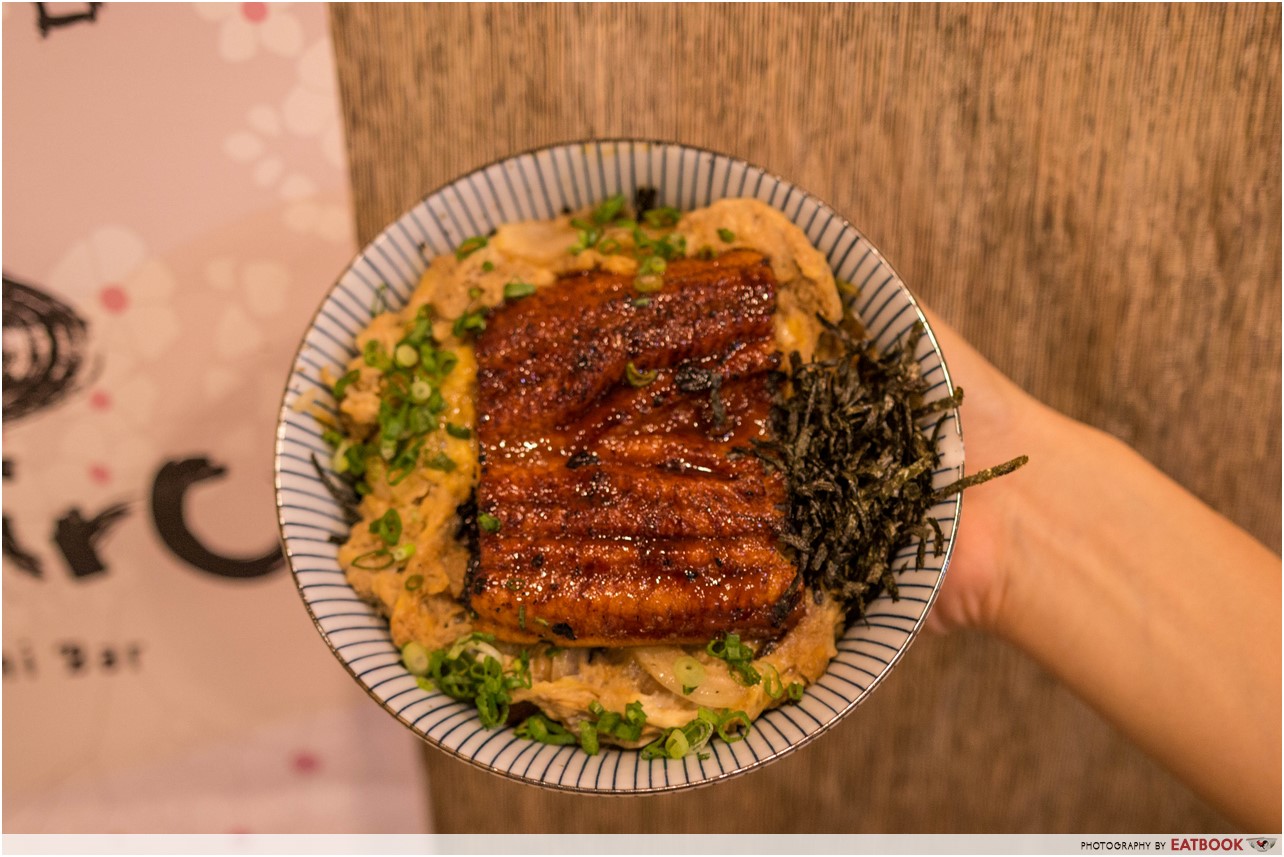 Unagi gets us excited, so of course we had to order Unatama Don ($15) at Ryori. A cut of unagi was served on a layer of simmered egg, with sweet dashi stock spooned over steaming hot Japanese rice.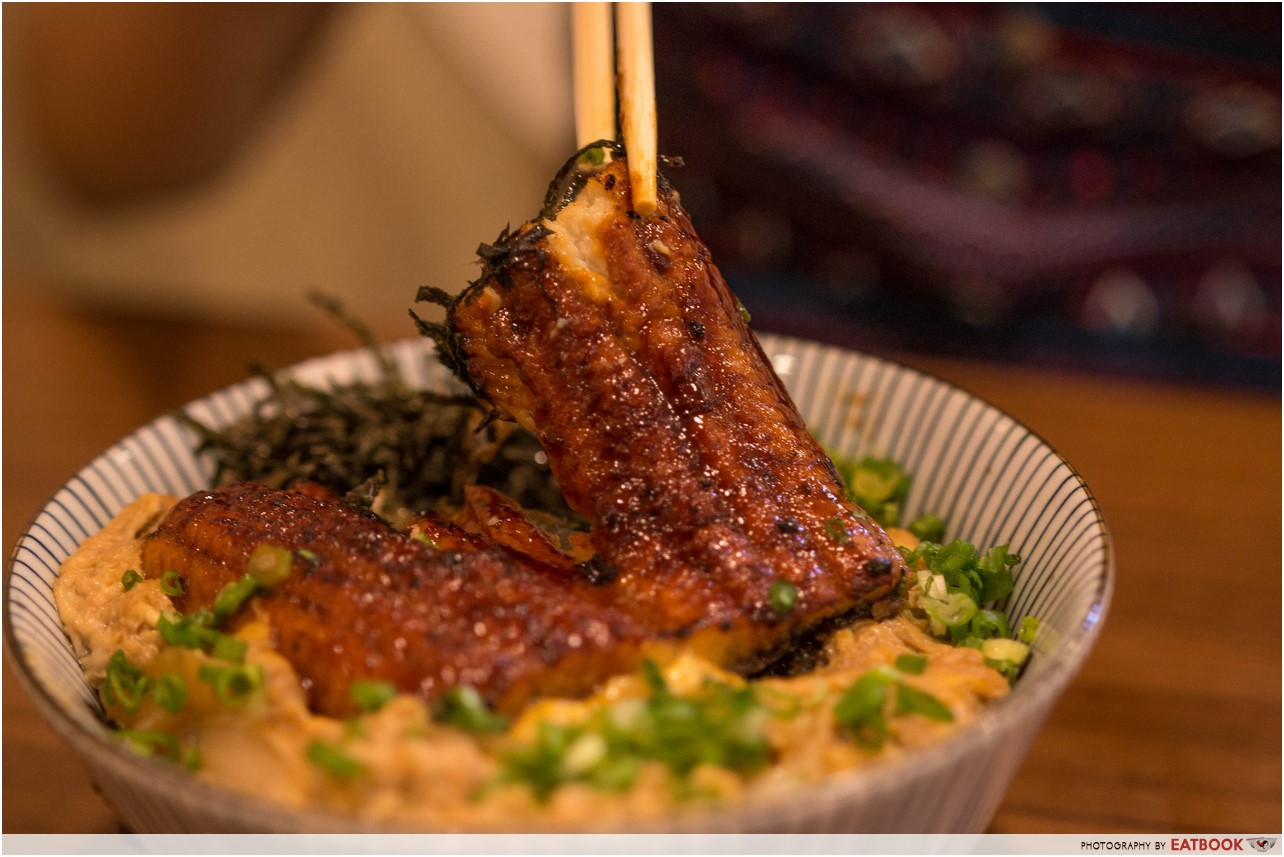 The slice of unagi was thick, fleshy, and firm. The unagi tasted fresh and the sauce it was covered in didn't overwhelm the taste of the eel. There are cheaper unagi don options in the market, but this bowl will satisfy your stomach comfortably along with any unagi cravings you may have.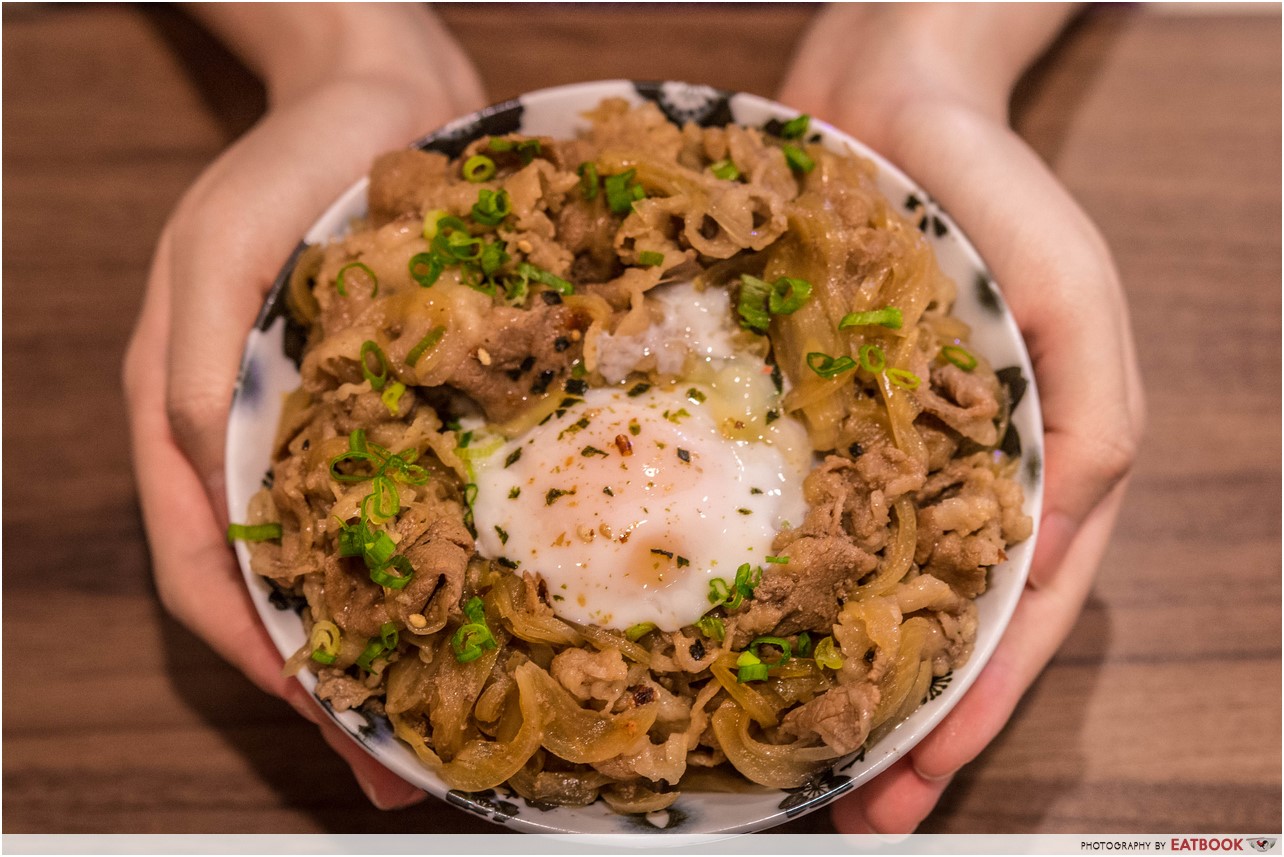 The most affordable item here is Tokyo Gyuniku Don ($12), which has extra thin slices of beef simmered with onions, and an onsen egg over Japanese rice. It's one of the most affordable beef bowls you can get at a Japanese eatery in Singapore, and they didn't skimp on the serving size.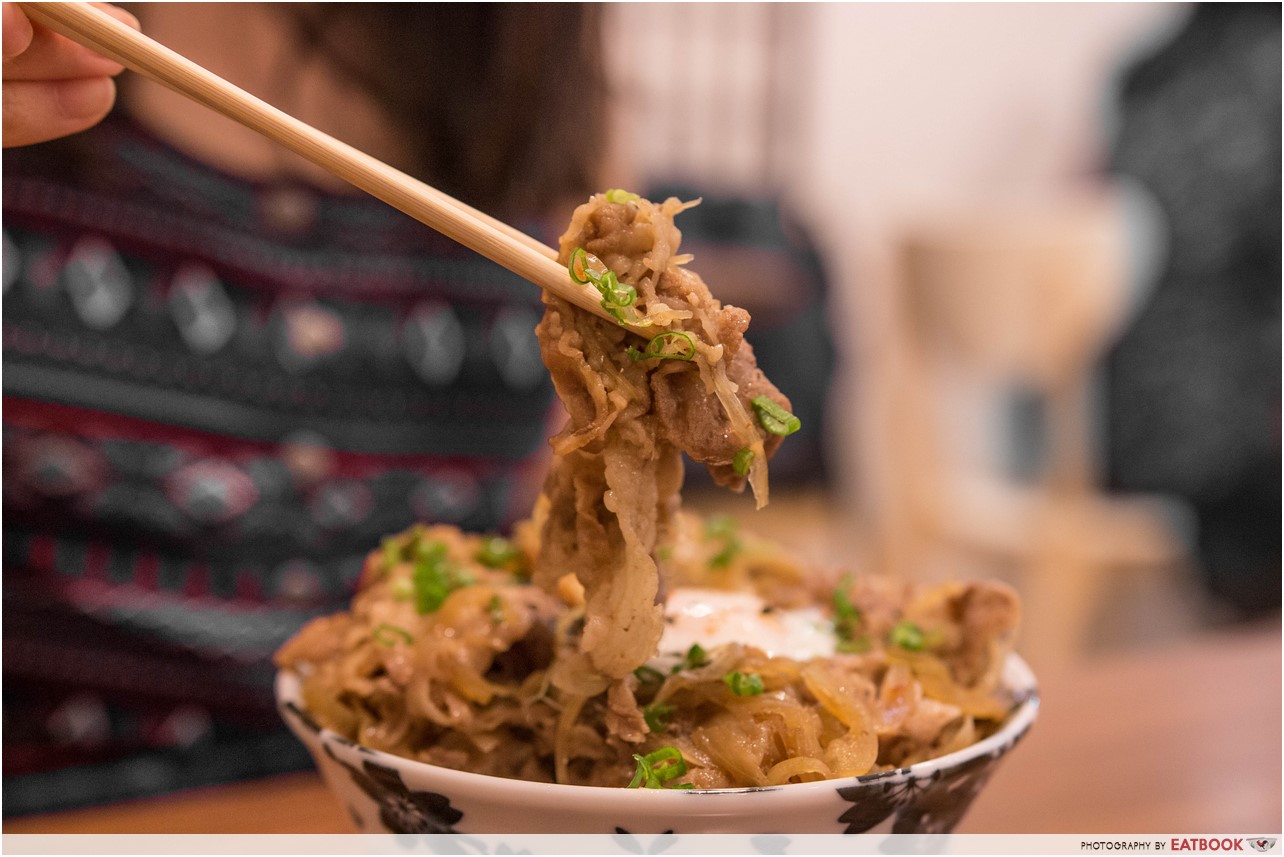 Even with how thin the slices of beef were, they remained super juicy and tender, thanks to the streaks of fat running through the meat. The meat had the mildly sweet taste of its accompanying sauce, which dissipated into the savoury, meaty flavour of beef. Between the heap of beef and bed of rice rested a thin layer of seaweed, which added more texture and saltiness to each spoonful.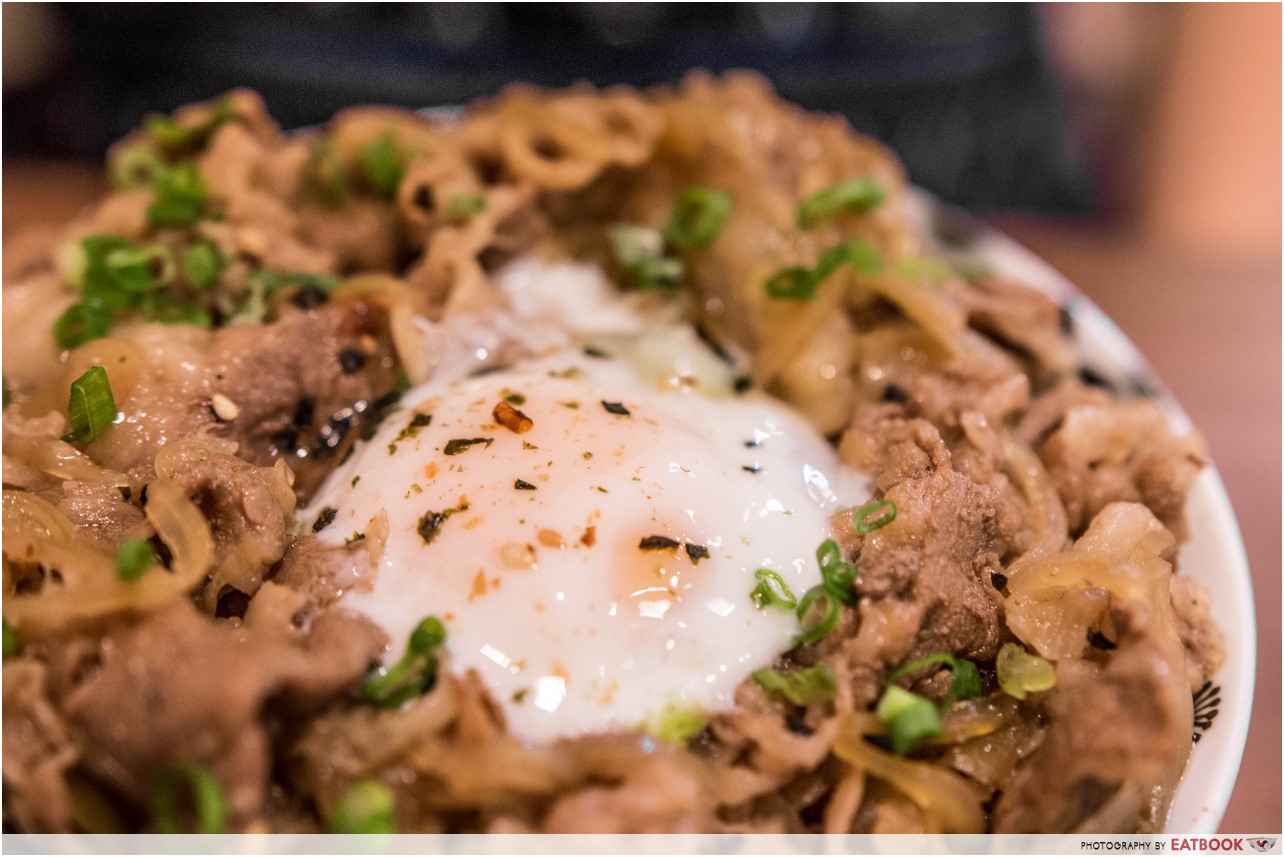 For extra hungry diners, treat your growling tummy to Mount Gyuniku Don ($22), which is essentially an up-sized version of Tokyo Gyuniku Don with more beef.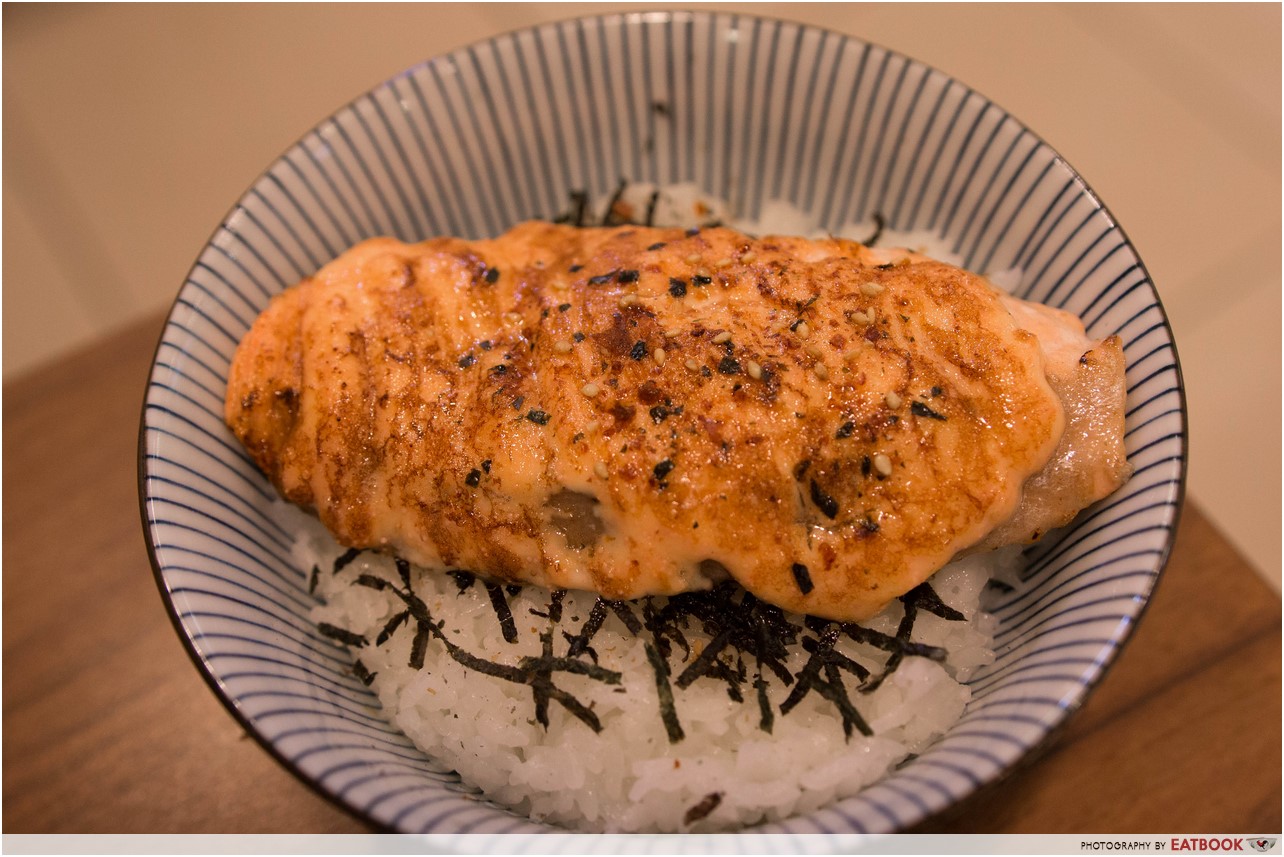 Ryori also serves a selection of daily specials and Salmon Mentaiyaki Don ($13) caught our eye. Unlike most other salmon bowls where salmon is served in slices, at Ryori it came as a pan-seared salmon steak with torched mentaiko sauce over the top.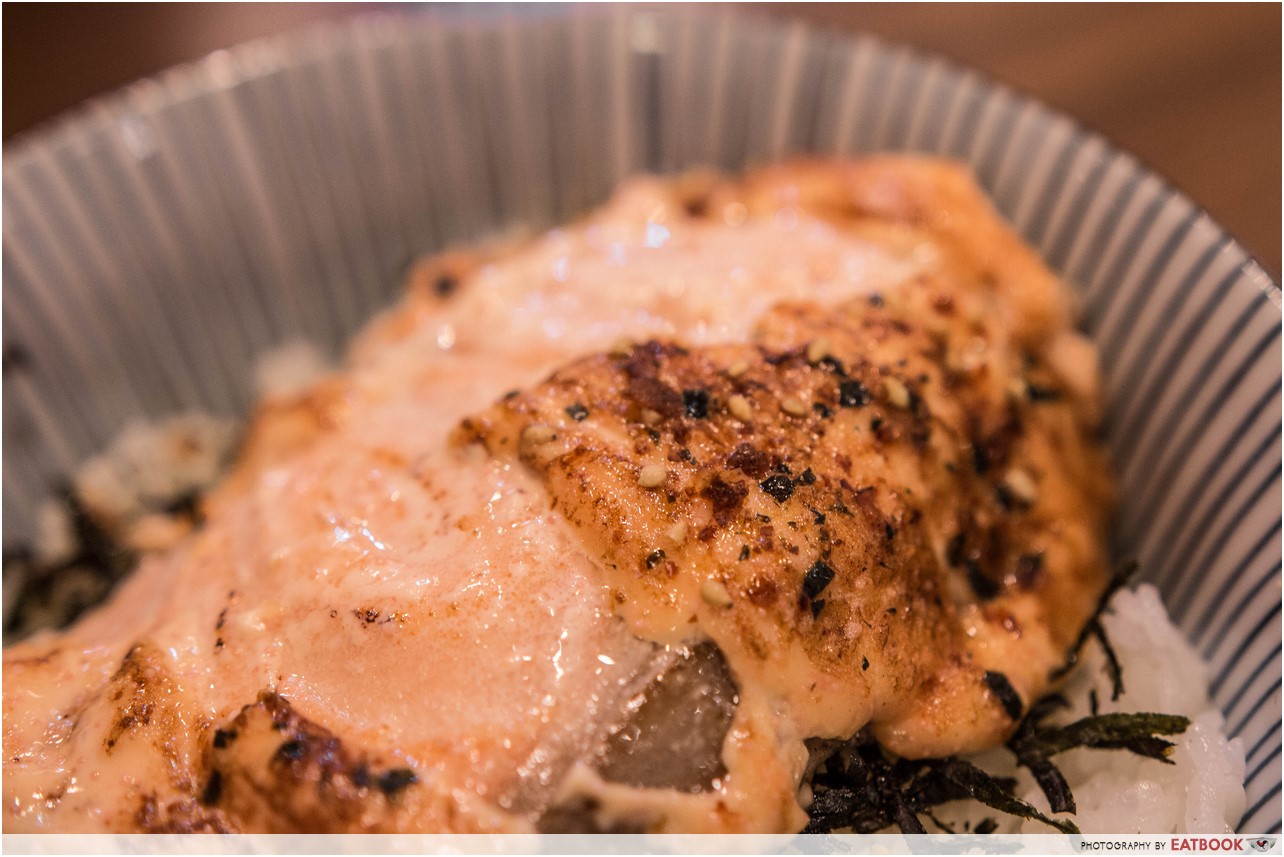 The slab of salmon was luxuriously thick and flaked into strips when we tried to pick it up with our chopsticks. The first bite practically melted in my mouth. The salmon had a rich, savoury taste enhanced by the salty umami of mentaiko sauce. Unlike the other rice bowls we ordered, which had sauce spooned over the rice, this had plain rice. That being said, the buttery texture of the salmon kept the don from being dry. If you're lucky enough to find Salmon Mentaiyaki Don on your visit, it's a must-order.
Ambience at Ryori by Sushiro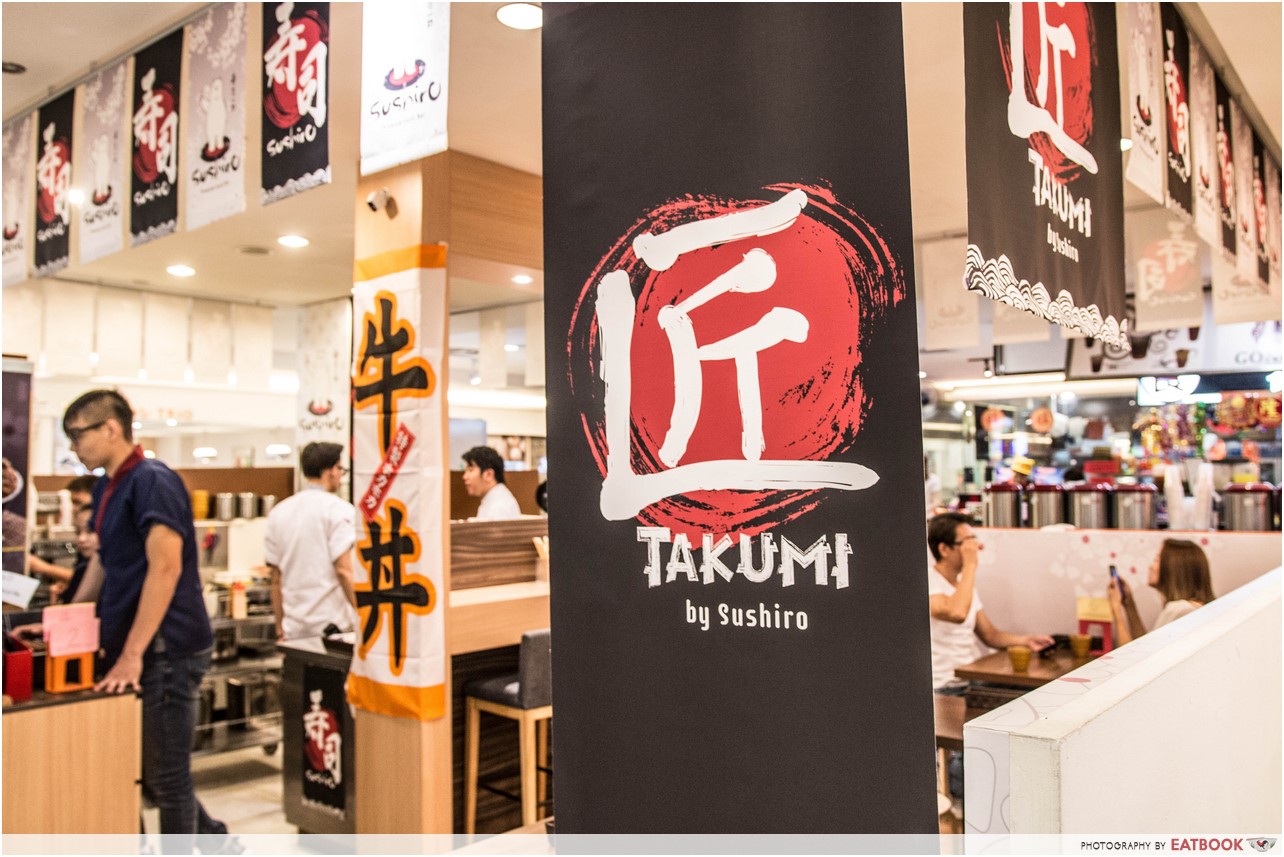 Ryori occupies a small area on the first storey of Thomson Plaza and there are few tables available. We were able to get a table easily when we visited around 2pm on a weekday, though our food took a while to arrive.
The verdict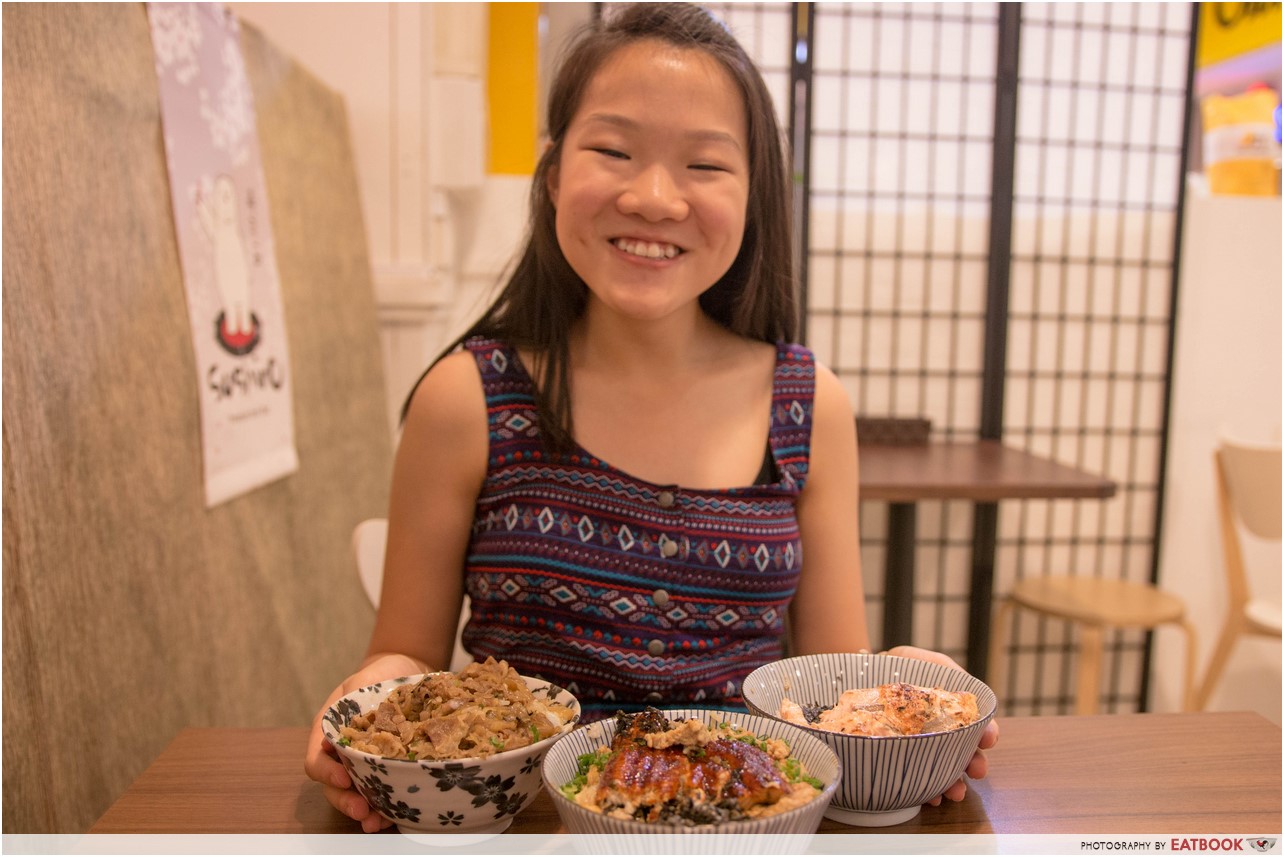 Every dish we tried at Ryori was delicious, made with fresh ingredients, and came in pretty large portions, but the restaurant doesn't stand out from other Japanese eateries in terms of price or taste. I wouldn't go out the way to dine here, but if you're in the area, it's worth a visit even over the attractive cafes at Upper Thomson.
This is an independent review by Eatbook.sg.
Summary
Pros
– No GST or service charge
– Every dish we tried was good
Cons
– Few seats
– Short opening hours during lunch
Recommended Dishes: Salmon Mentaiyaki Don ($13), Tokyo Gyuniku Don ($12), Unatama Don ($15)
Operating Hours:
Tuesday – Sunday 11:45am to 2:15pm, 5:45pm to 9:15pm
Tel:
9450 1020
Address: 301 Upper Thomson Road, #01-113F, Thomson Plaza, Singapore 574408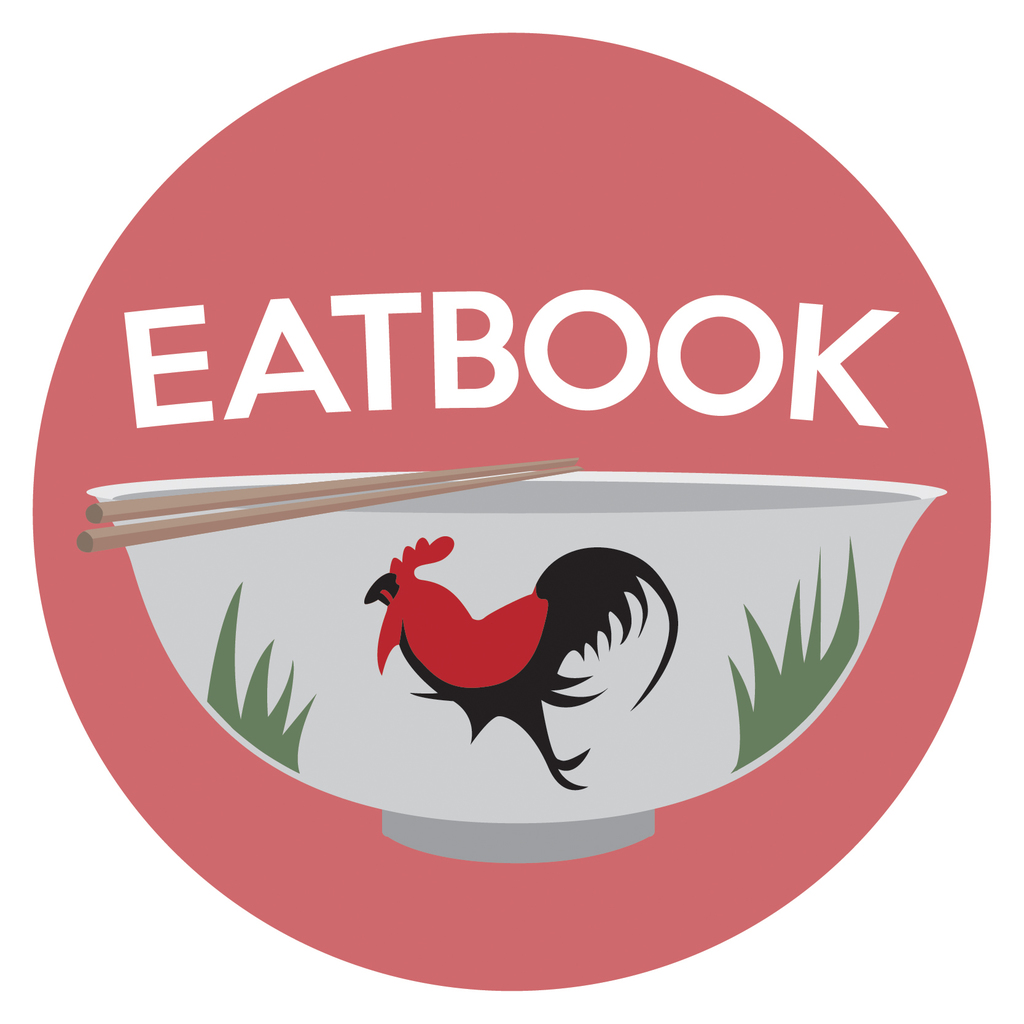 Drop us your email so you won't miss the latest news.