Saboten + Tagosaku has okowa and tonkatsu sets at Marine Parade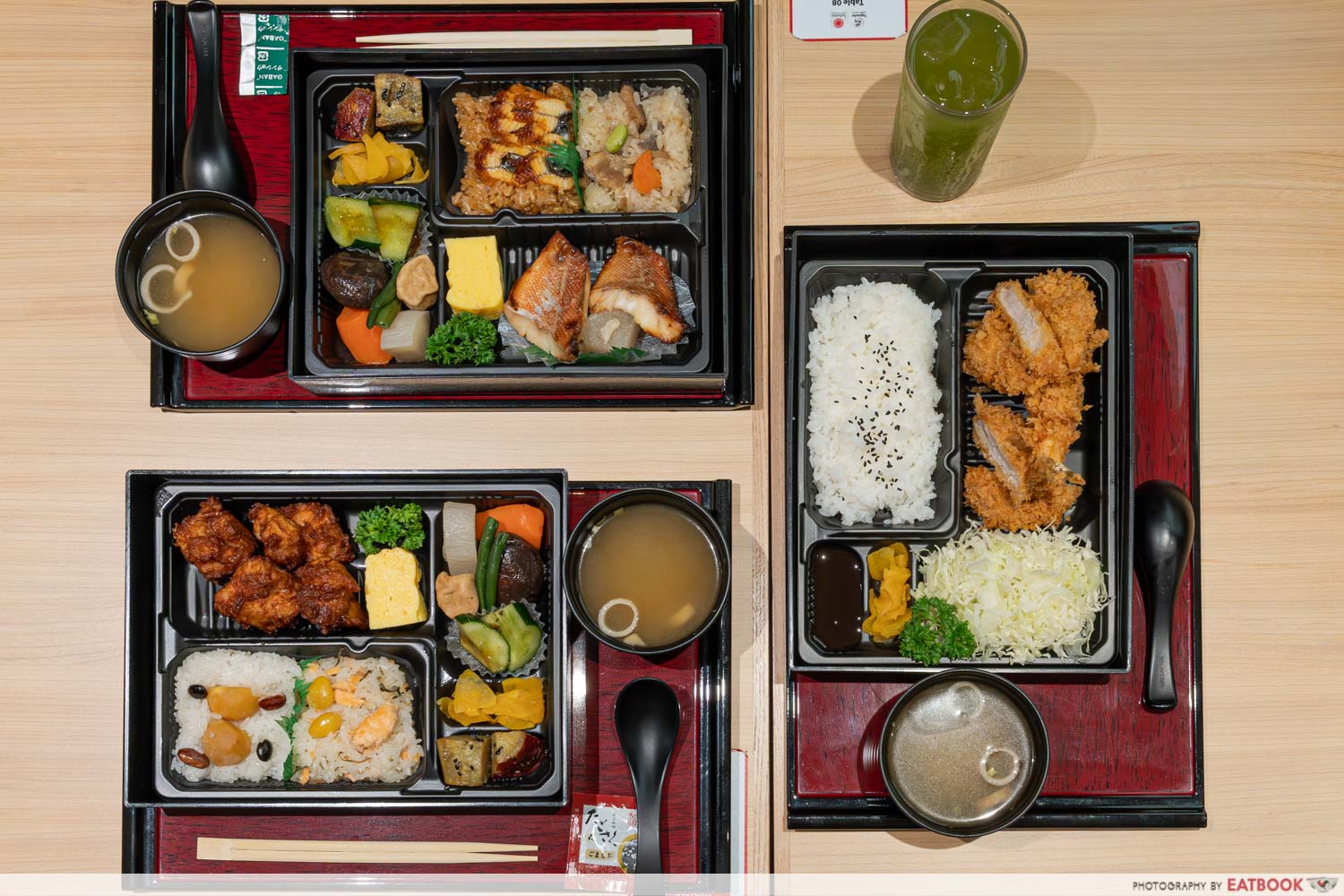 Newly opened at Parkway Parade is Saboten + Tagosaku, a collaborative effort between renowned tonkatsu brand Saboten and okowa chain Tagosaku. While many may already be familiar with Saboten—given that this marks their third location in Singapore—this is Tagosaku's first store outside Japan. The menu at Saboten + Tagosaku is split into two, and diners can choose to order tonkatsu or okowa sets from either restaurant. 
Okowa can be hard to come by in Singapore. Apart from Tagosaku, the only other okowa-centric restaurant that comes to mind is Yonehachi at Takashimaya. As someone who's a big fan of okowa, I was curious to compare the two. 
Tonkatsu ENbiton Review: Yuzu Pork Tonkatsu, Wagyu Katsu And More In VivoCity
Food at Saboten + Tagosaku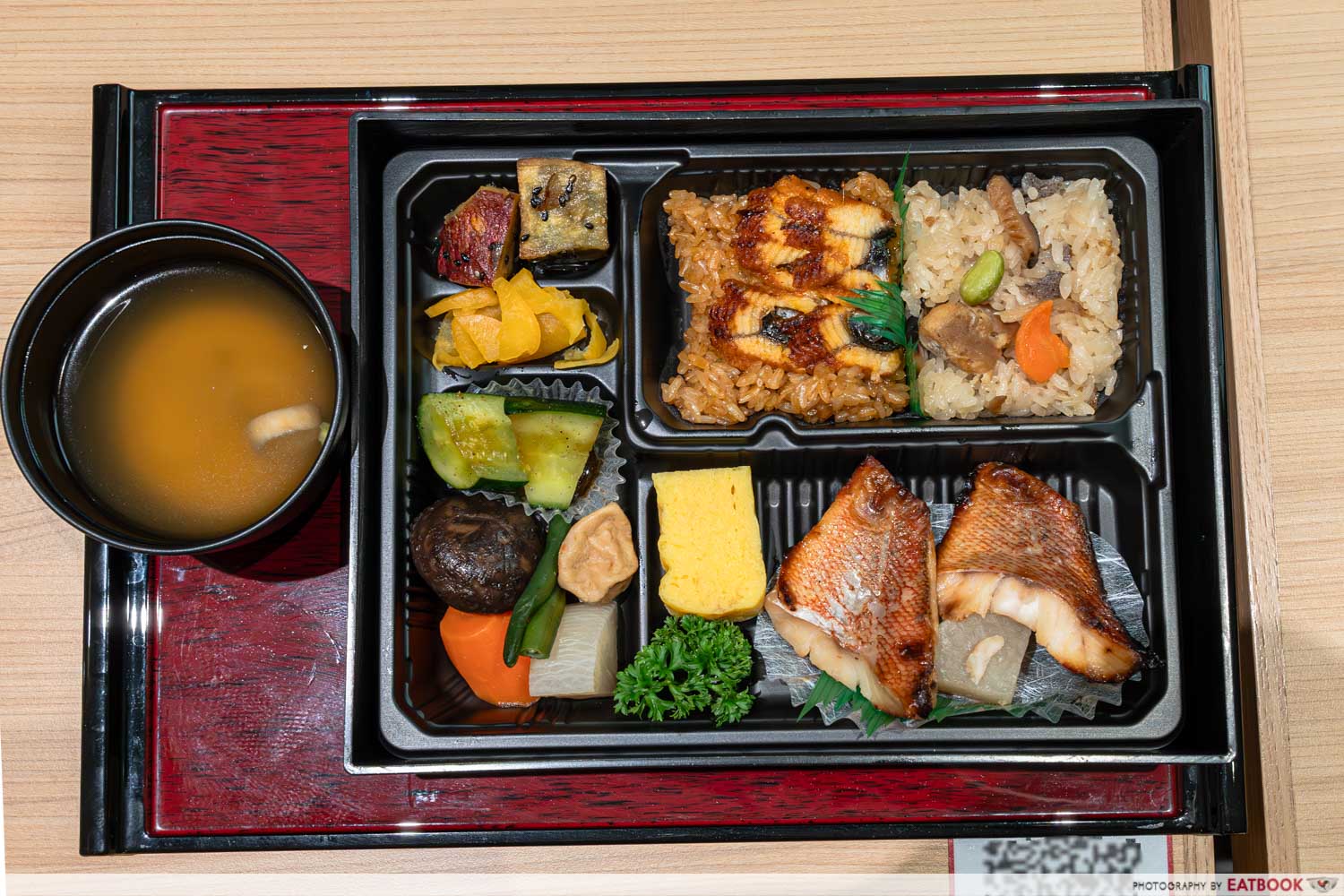 For the uninitiated, okowa is somewhat of a Japanese steamed rice dish. Comprising a variety of meat and vegetables mixed with glutinous rice and steamed, the result is a sticky, flavourful rice dish that can be enjoyed on its own or with other accompaniments. 
Five okowa flavours are offered on the menu at Saboten + Tagosaku: chicken, salmon, chestnut, red bean and unagi. Each set comes with two okowa of your choice, as well as a bowl of miso soup and a range of appetisers. These include tamagoyaki, stewed seasonal vegetables, seasoned cucumber, pickles, and candied sweet potato.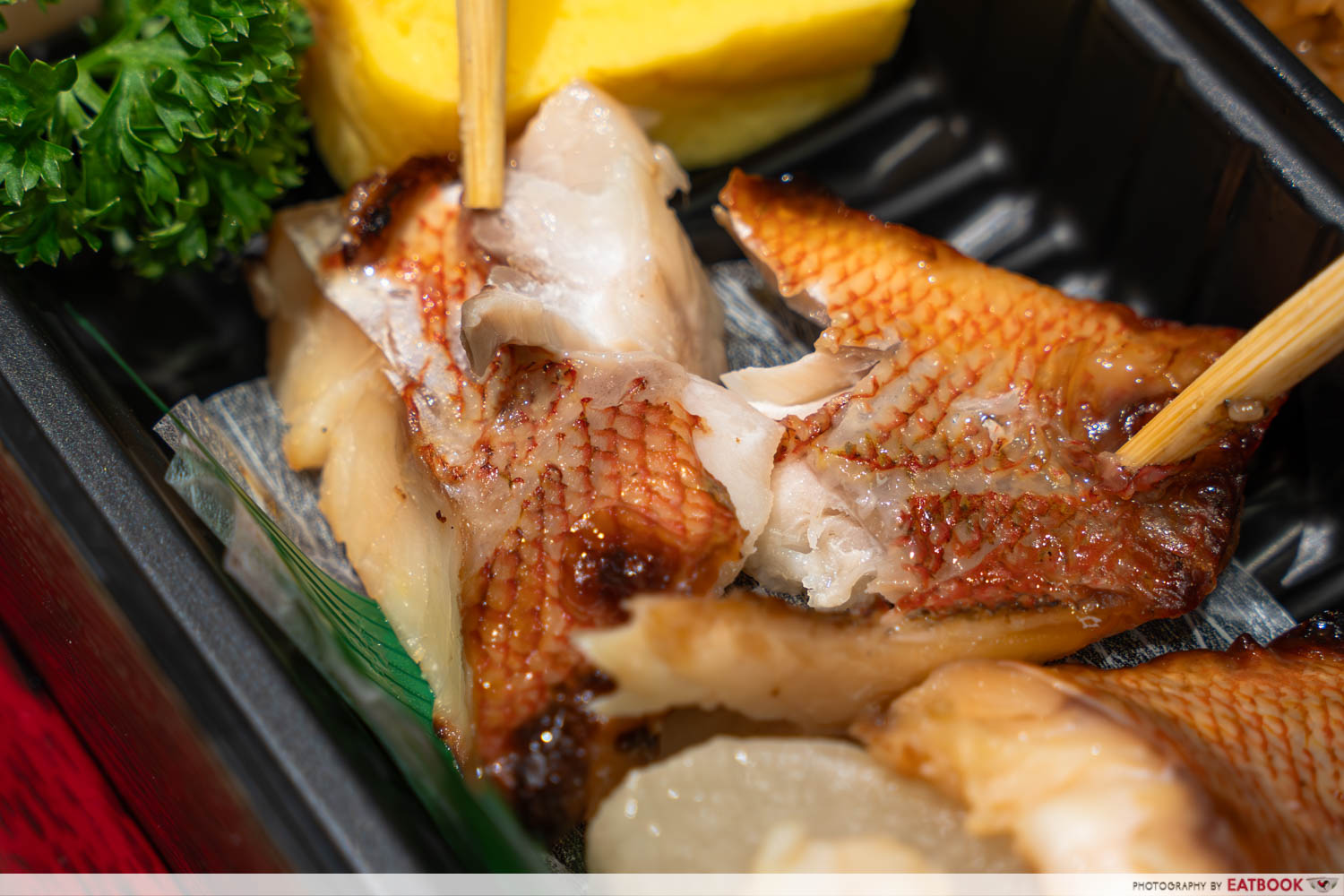 One of the recommended items is the Akauo Okowa Set ($20.50++). Here, the Akauo, AKA Japanese red perch, is grilled. The flesh turned out to be firm and flaky with a prominent sweet note. Although the texture is more akin to garoupa, the taste reminded me a little bit of cod, which I enjoyed.
This paired well with the chicken okowa, which was lightly savoury with a few pieces of chicken, shiitake mushrooms, and edamame mixed with the rice.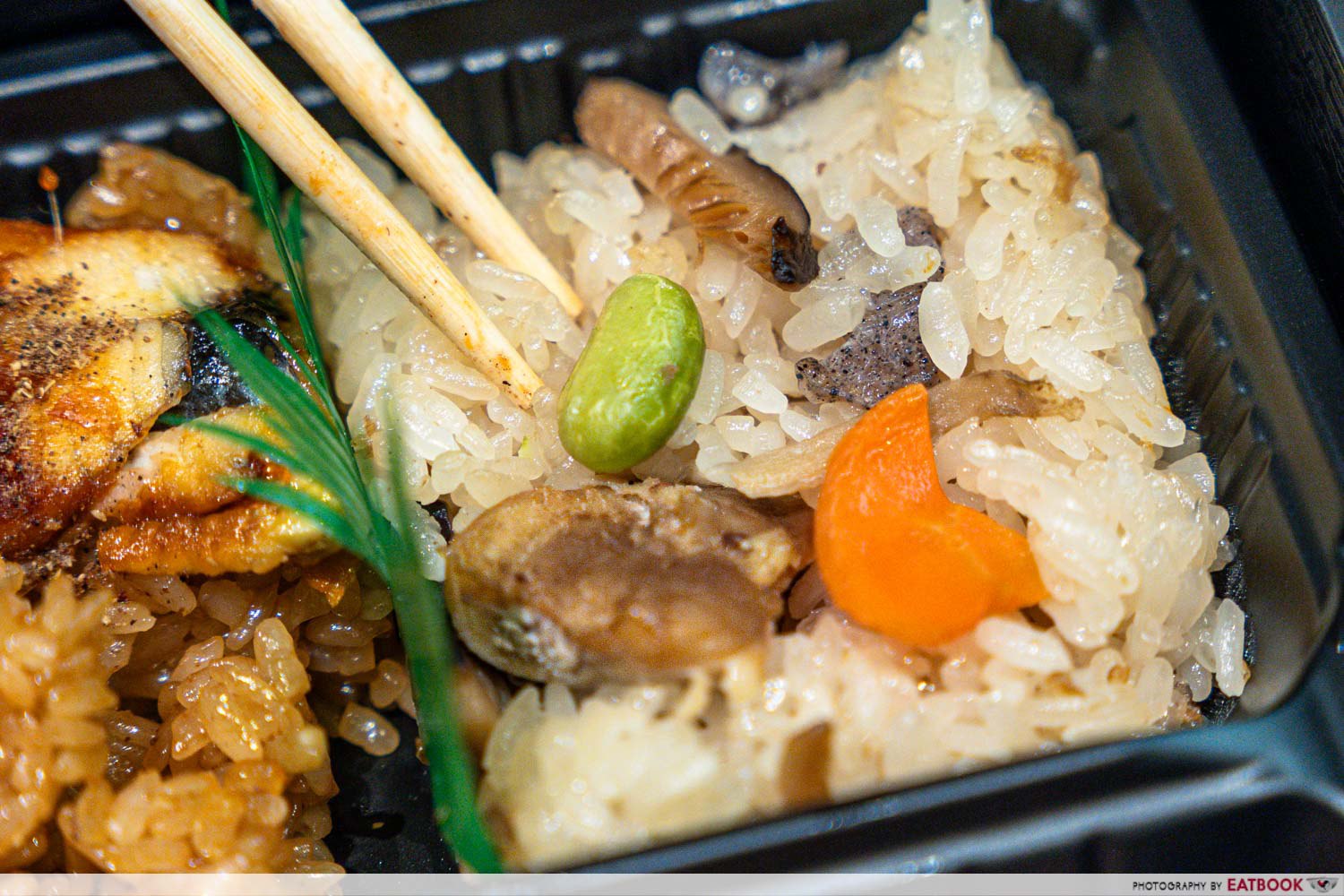 The unagi okowa was arguably the star of our meal. The rice was properly infused with kabayaki sauce, and the sansho pepper added a zesty yet punchy flavour to the whole dish. My only gripe was that there were only two slices of unagi to enjoy with the rice.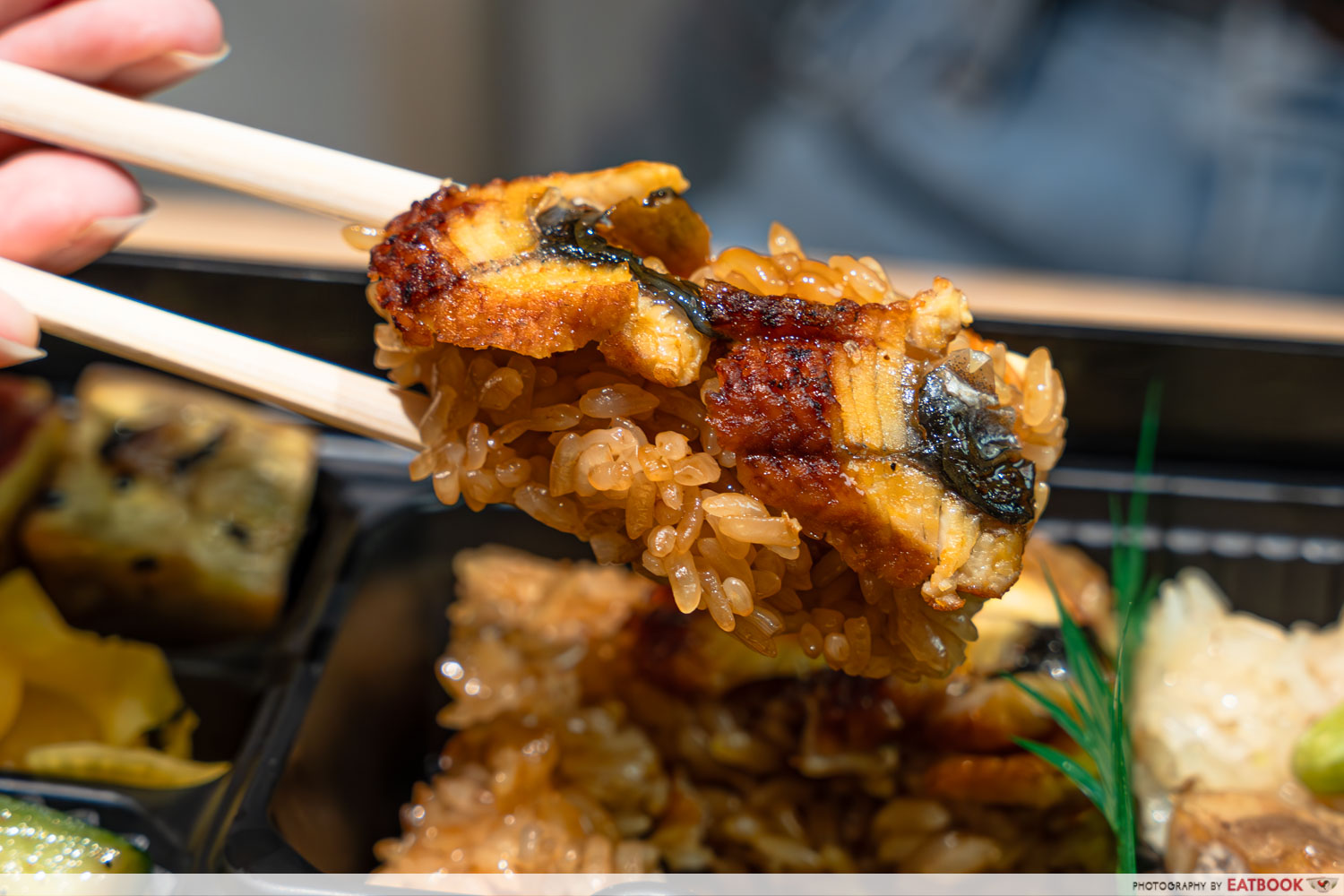 Next was the Karaage Okowa Set ($17.50++). This came with salmon and chestnut okowa.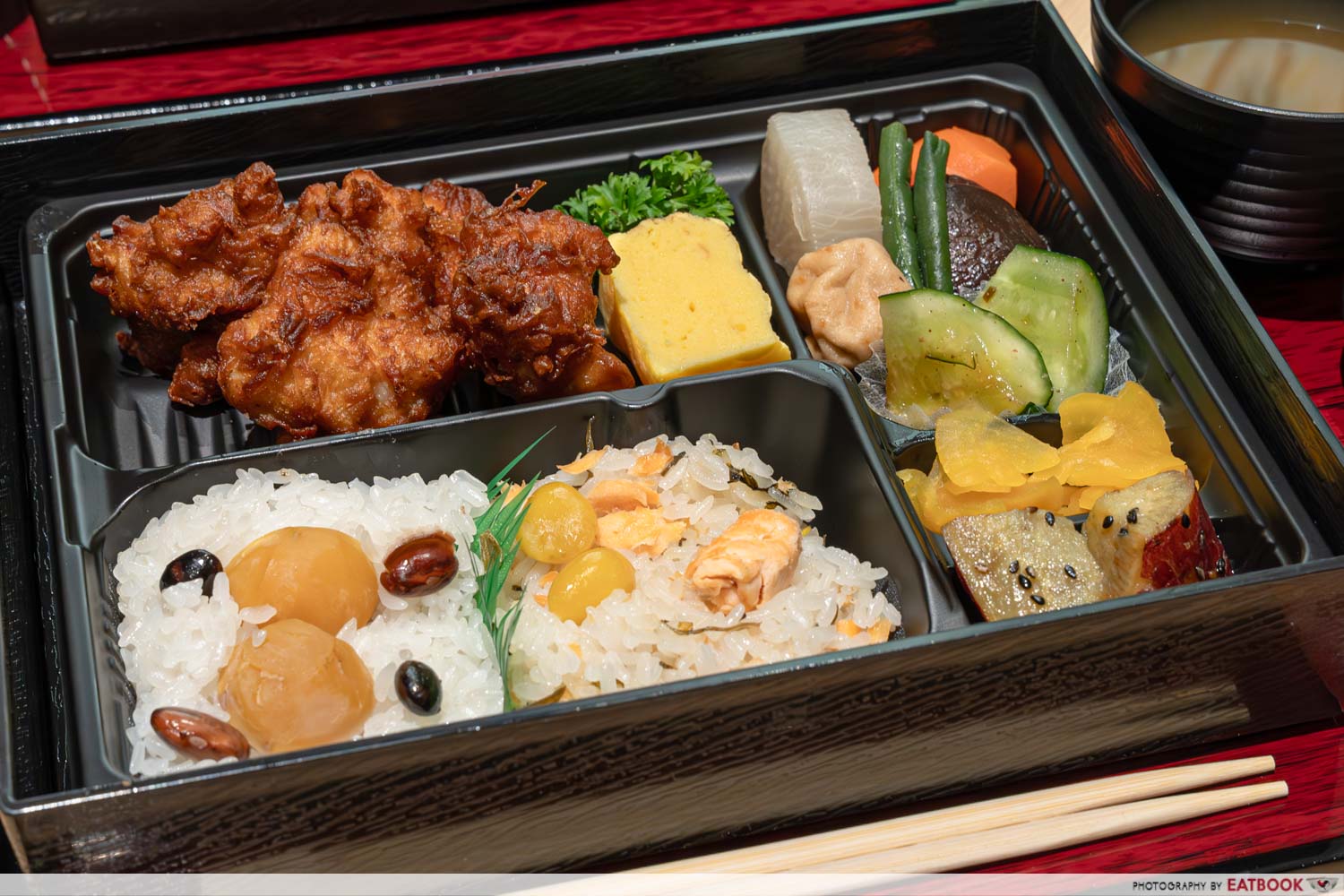 The salmon okowa had chunks of salmon in the rice, but were a little dry for my taste and not evenly distributed throughout the dish. I did enjoy the overall umami taste of the okowa, though.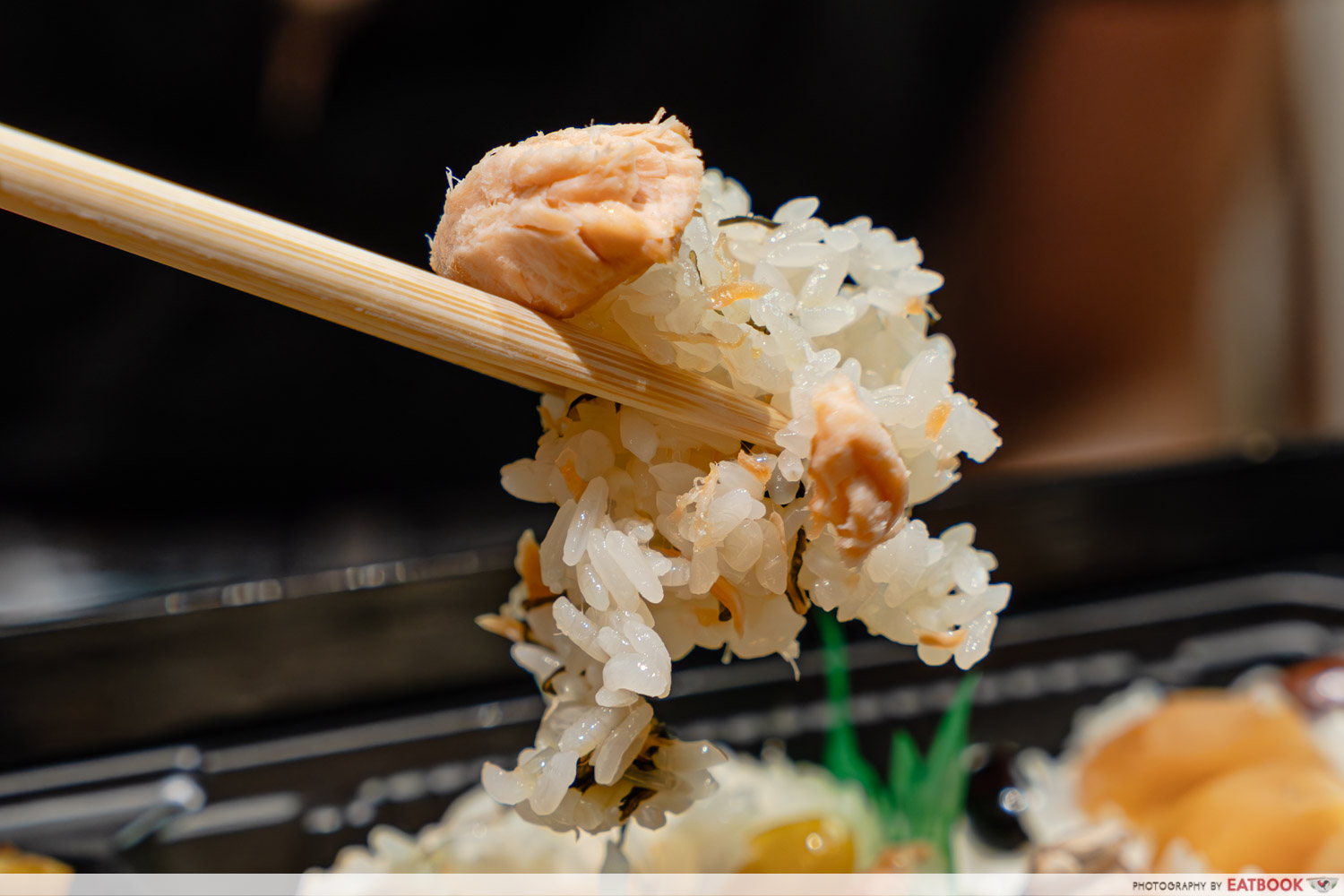 While the chestnut okowa is rather plain at first glance, it comes with a packet of gomashio—which consists of sesame seeds and salt—that gives it a more savoury flavour.
The karaage was my favourite part of the set, as it was extra crispy and juicy. As I dislike the taste of ginger, I also appreciate that there was no strong, gingery flavour here, unlike many other karaage I've tried.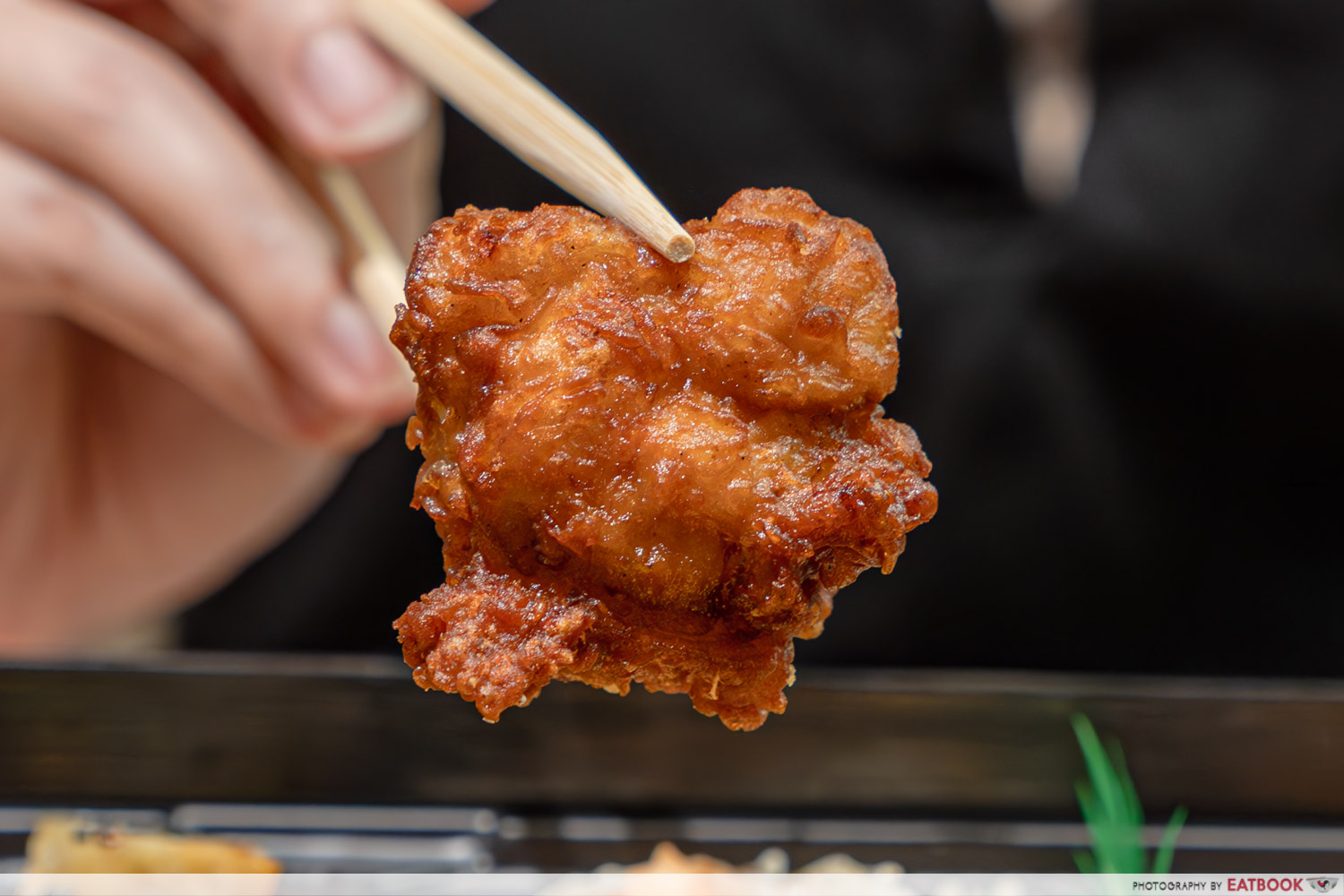 Overall, I was slightly disappointed to find that the salmon and chicken okowa at Tagosaku seemed to pale in comparison to their equivalents at Yonehachi. The unagi okowa, on the other hand, is definitely a highlight of the menu that is hard to find in Singapore.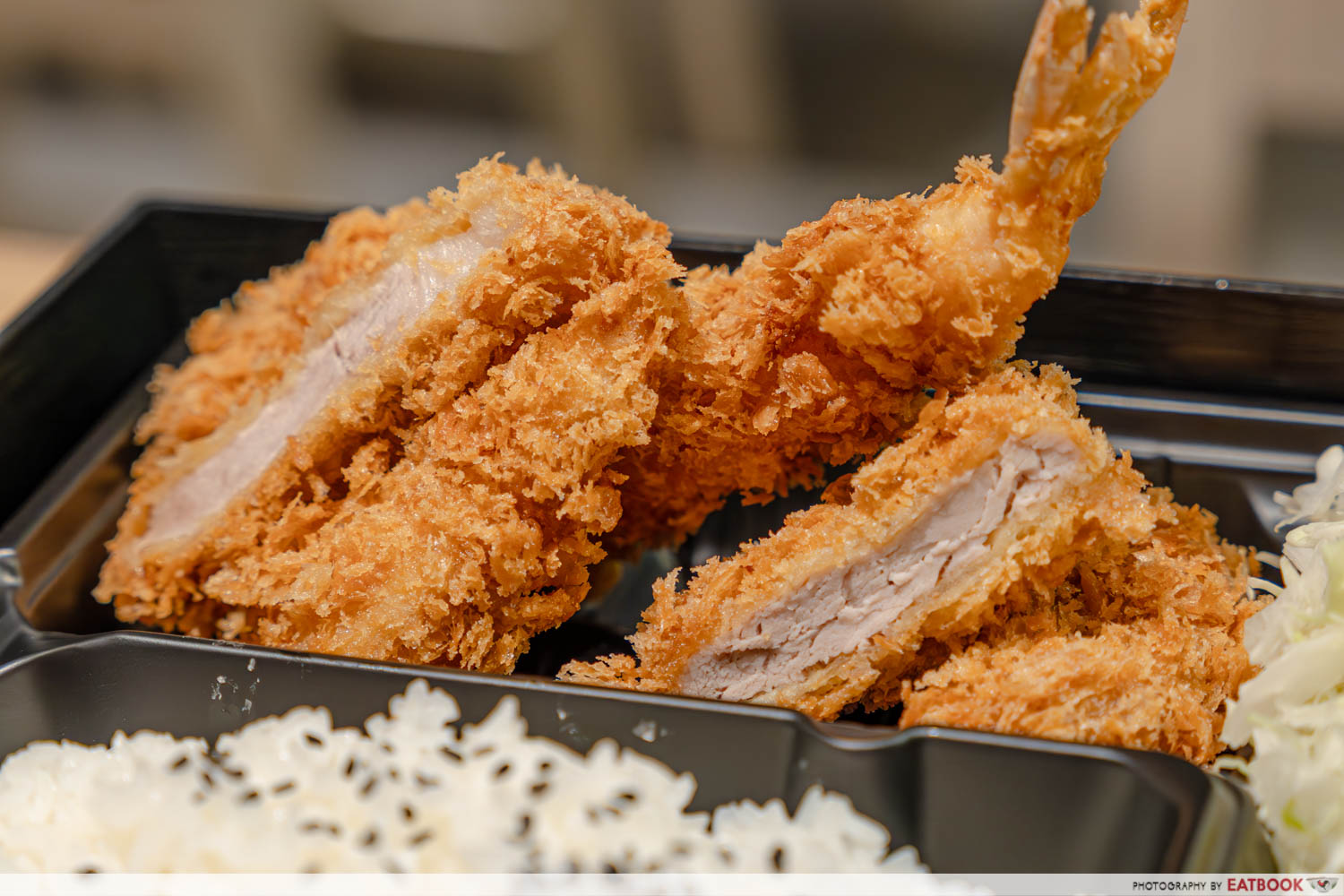 If okowa isn't your cup of tea, you can fall back on Saboten's tonkatsu sets. The Saboten Special Set ($23.50++) features a good selection of their signature items such as tenderloin and loin katsu, as well as fried ebi, served alongside Koshihikari rice, cabbage, and a bowl of miso soup.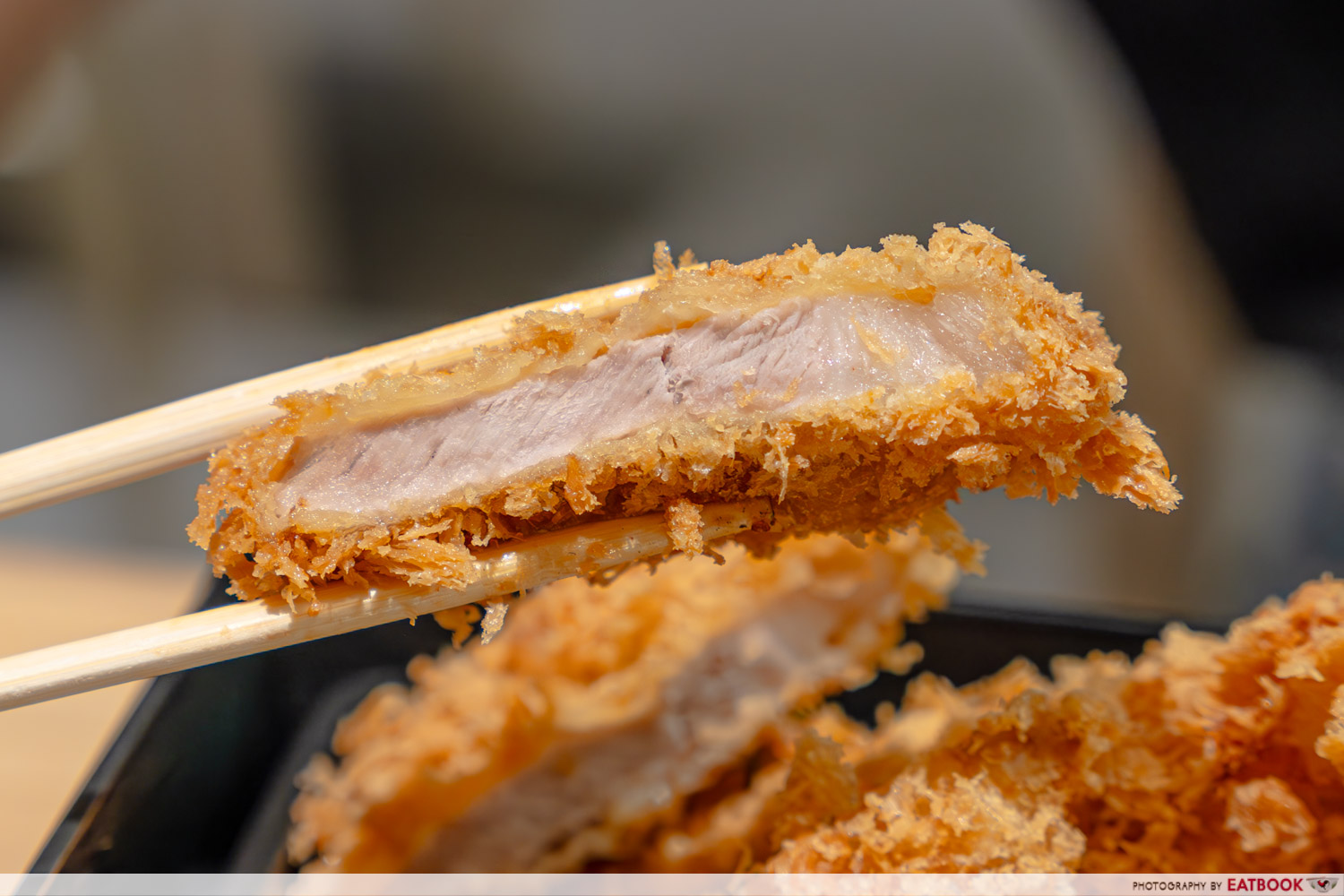 Contrary to its name, the tenderloin is not the most tender cut of pork, since it's a mostly lean piece of meat. It wasn't too tough or dry, but I still preferred the loin, which was notably fattier and juicier than the tenderloin.
Similarly, the fried ebi was crispy on the outside and delightfully succulent on the inside. All of these complemented the Koshihikari rice nicely, which was pleasantly chewy. 
Those who do enjoy okowa, though, will be pleased to know that they can upgrade the Koshihikari rice to any okowa of their choice from $4.50++. 
Kohaku Sabo Review: Affordable Uni Mentaiko Udon, Sweet Potato Creme Brulee And More
Ambience at Saboten + Tagosaku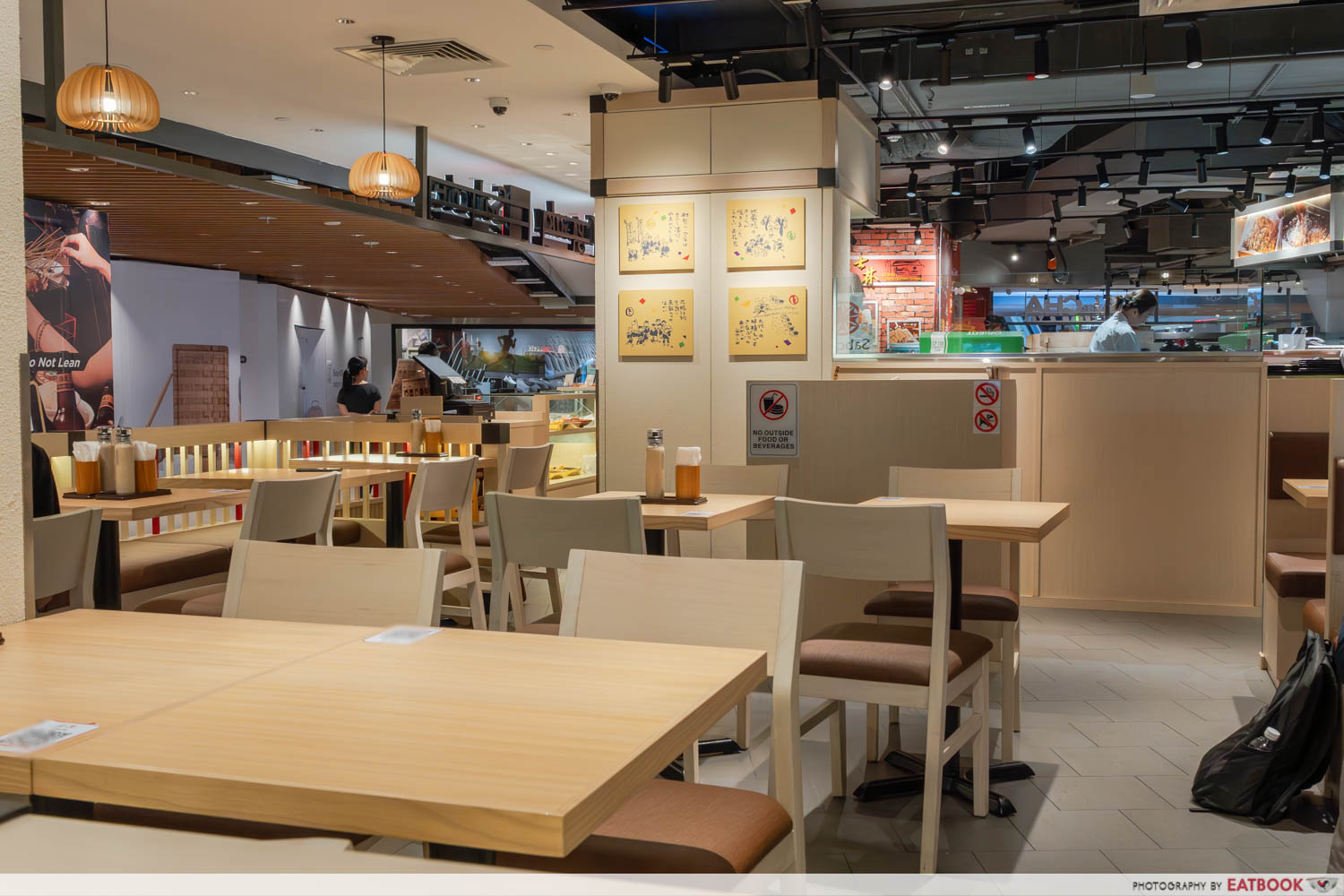 Saboten + Tagosaku is a takeaway-dine-in concept, with a kiosk on one end of the restaurant where you can conveniently dabao your meals. It was fairly empty when we visited on a late Tuesday afternoon, but I can foresee it being more crowded during lunchtime as there are numerous offices around the area.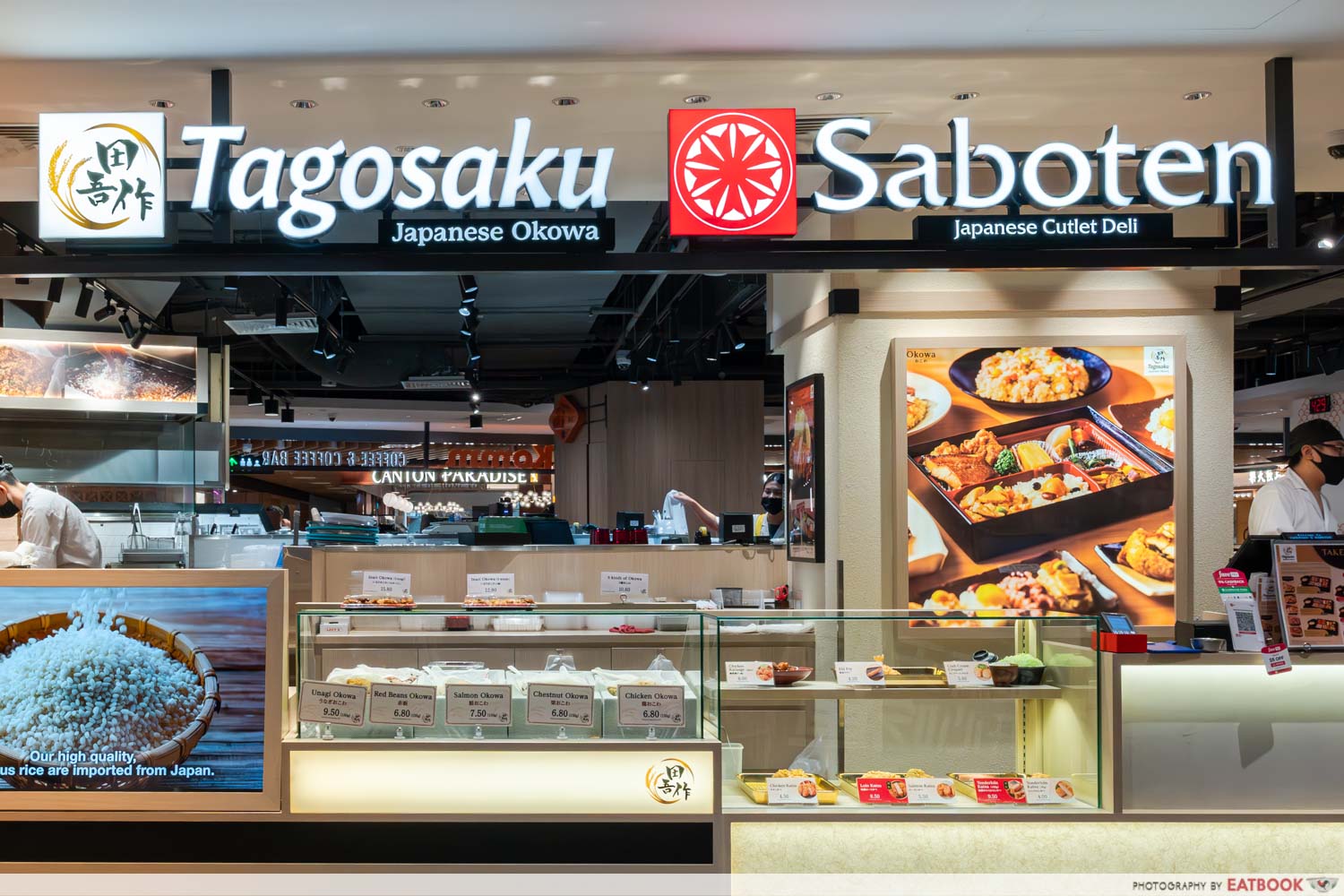 Located on the first floor of Parkway Parade, Saboten + Tagosaku is not the most accessible eatery at the moment. There are a few bus stops nearby, but the mall is a 20-minute bus ride away from Eunos MRT Station. With the upcoming Marine Parade MRT Station set right in front of Parkway Parade, it'll only become more accessible in the near future.
The verdict
If you enjoy tonkatsu and okowa, Saboten + Tagosaku offers the convenience of savouring both dishes in one place. Unfortunately, Parkway Parade is rather inaccessible for Westies such as myself. That being said, I'd still recommend it to those who live or work nearby, especially since its takeaway counter makes for quick meal grabs.
For more Japanese food recommendations, check out our list of 20 cheap Japanese food joints. Alternatively, head over to Yong Huat Delight at Marine Terrace Market for handmade chee cheong fun at $2.50! 
Address: 80 Marine Parade Road, #01-K35 & K36, Parkway Parade, Singapore 449269
Opening hours: Daily 11am to 9:30pm
Tel: 6344 1242
Saboten + Tagosaku is not a halal-certified eatery.
20 Cheap Japanese Food Joints Under $15 For Mentaiko Don, Chirashi And More
Photos taken by Kaedynce Chew
This was a media tasting at Saboten + Tagosaku
Saboten And Tagosaku Review: Unagi Sticky Rice And Famous Tonkatsu At Parkway Parade
Saboten And Tagosaku Review: Rare Japanese Sticky Rice And Famous Tonkatsu At Parkway Parade -

7/10
Summary
Pros
– Tonkatsu crust was crunchy
– Karaage was crispy with a well-balanced flavour
– Unagi okowa is unique
Cons
– Salmon in okowa was a little dry
– Some okowa dishes are not as flavourful
– Not near any MRT station
Recommended dishes: Karaage Okowa Set ($17.50++) and Saboten Special Set ($23.50++)
Opening hours: Daily 11am to 9:30pm
Address: 80 Marine Parade Road, #01-K35 & K36, Parkway Parade, Singapore 449269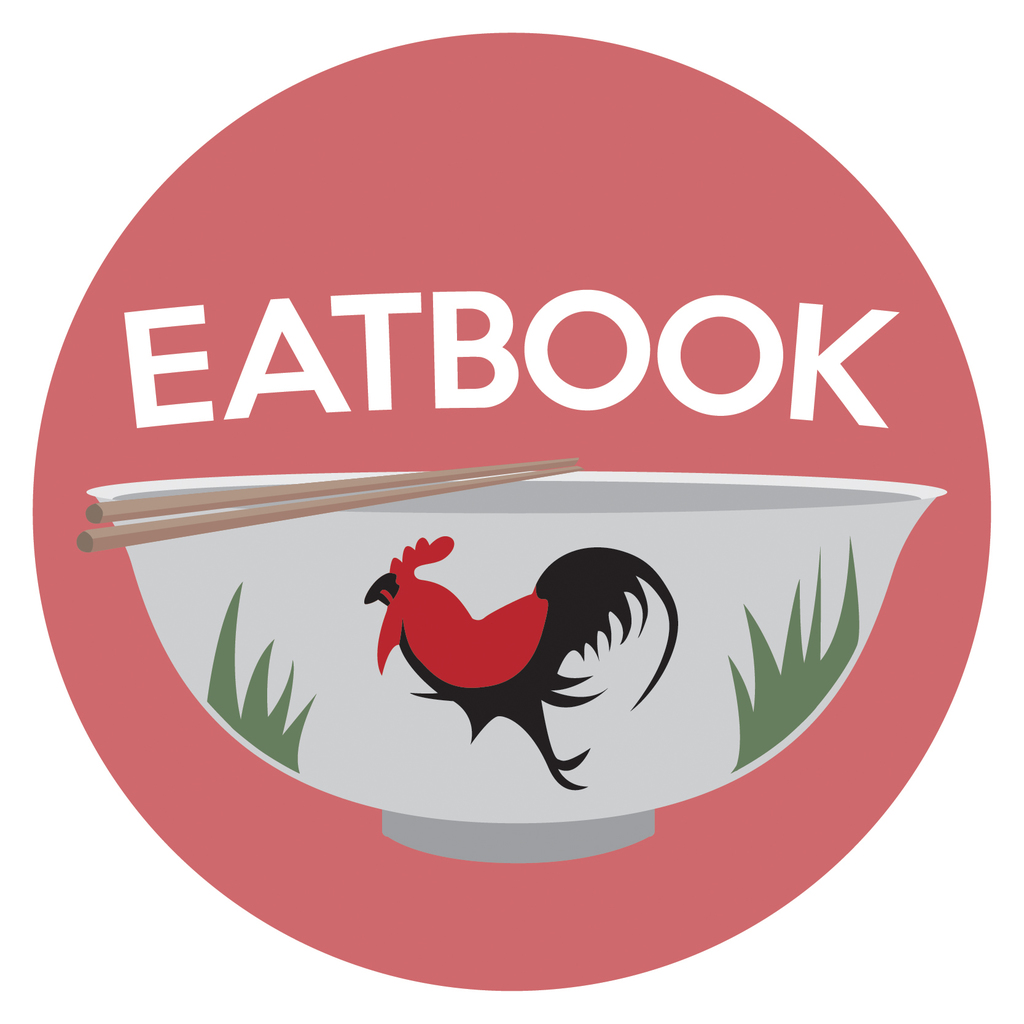 Drop us your email so you won't miss the latest news.