Seizan Uni Ramen at Picnic
Update: Seizan Uni is permanently closed.
Like fresh oysters, uni is something you'll either love completely or avoid at all cost. For sea urchin lovers such as myself, the sight of a creamy, bright orange morsel of uni is more than enough to set my tummy rumbling. I have to admit that I was a little sceptical when Seizan Uni Ramen announced plans for an uni ramen. Uni is rich and creamy, often enjoyed in small amounts. But using it as a ramen base? That got me intrigued.
Food at Seizan Uni Ramen 

Seizan Uni Ramen is no fancy quack trying to make a quick buck by coming up with gimmicky ramen. It's a subsidiary of the two Michelin-starred kaiseki restaurant, Seizan, in Tokyo.
Opened in August 2019, the Singapore store utilises the same dashi as its Tokyo parent restaurant. Dashi is often regarded as the most important element of Japanese cooking, forming the backbone of everything from sauces to soups.

Seizan's dashi is a little special, using a combination of bonito flakes and tuna flakes. They even go as far as to use spring water from Mount Fuji, which is coveted for its soft and pure taste.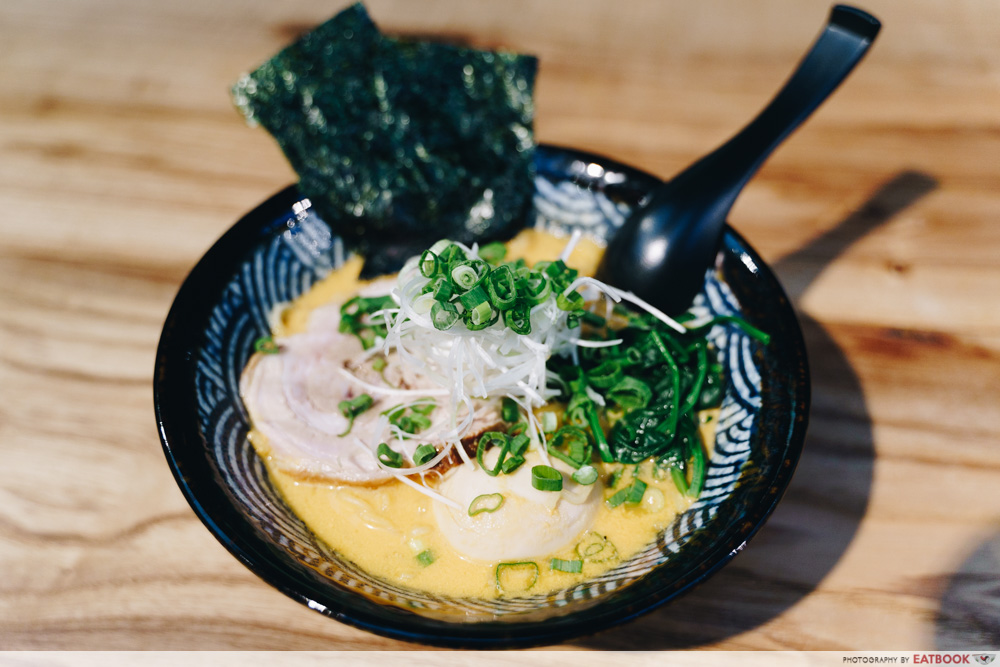 Uni Ramen ($21) is undoubtedly the star of the show here. Only Bafun uni—a type of sea urchin that's known for their bold and umami-rich taste—is used here. Its strong flavour profile makes it ideal to be used in heavy cooking such as hot pot bases and sauces. 

You wouldn't find chunks of uni though. Instead, the uni is emulsified with Seizan's dashi and a dab of cream and milk. The colour itself is alluring, with bright orange that's slightly offsetted by the dairy. 
A sip of it reminds us of a creamy bisque; the flavours are well balanced and come with a pleasant tinge of brininess. A touch of creaminess comes creeping around at the end, rounding off this thick and tasty broth. 
My only concern was how the creaminess of the broth might feel a tad overwhelmingly towards the end, making it hard to finish. I'm all for rich, creamy flavours, but those who prefer milder flavours can share a bowl of uni ramen with a friend and opt for the other lighter-tasting broth here. 

The noodles used are imported directly from Japan, and are curlier than the standard ramen noodles. This allows them to better absorb the rich and creamy uni. 
You'll want to eat the noodles fast, as they absorb the soup quickly, sucking up the flavourful broth. I was a little surprised to see that the broth was fully absorbed by the noodles after 10 minutes.

Each slice of their house-made chashu was amazingly tender and packed loads of meaty flavours. I only wished that more pieces were added.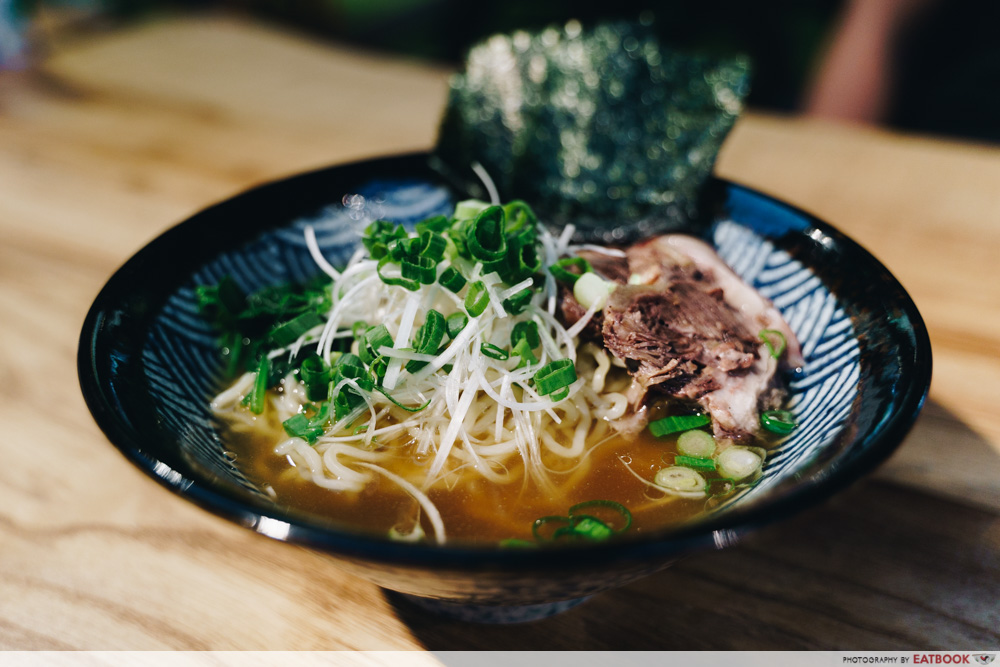 Similar to the uni ramen, Seizan's smooth-tasting dashi is used in Kumamoto Wagyu Ramen ($20). This time it's combined with a robust stock that's made with Kumamoto wagyu beef tendon and aromatic vegetables such as leeks and garlic.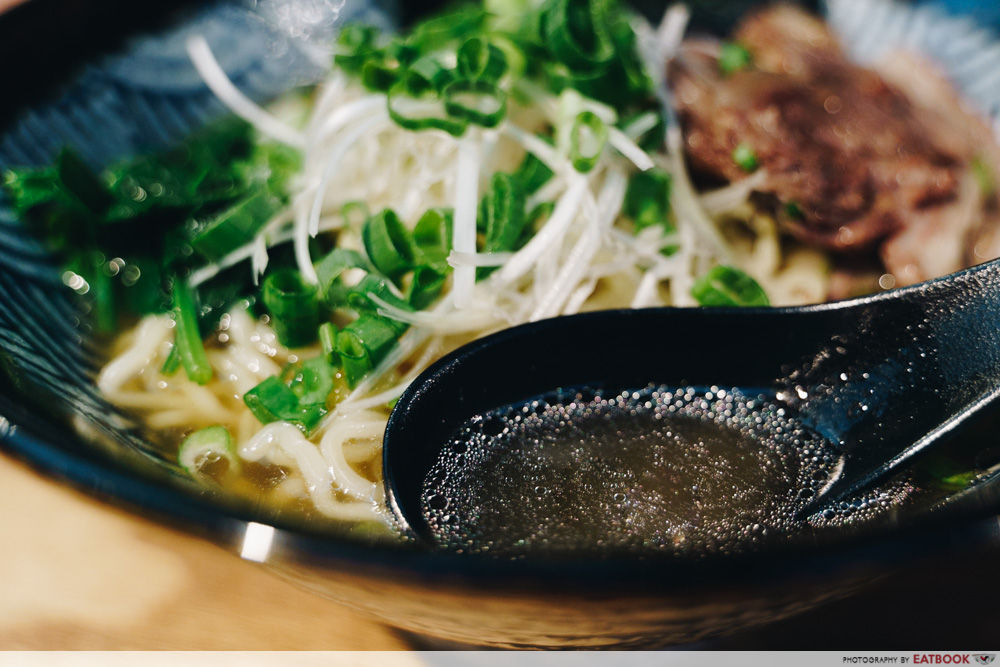 The tasty broth has loads of beefy flavours added to it, thanks to it being boiled for over eight hours. It also has a touch of pepperiness that my dining companion felt was a little too strong. While I didn't feel that way, I have to admit that it gives a touch of vibrancy to the broth.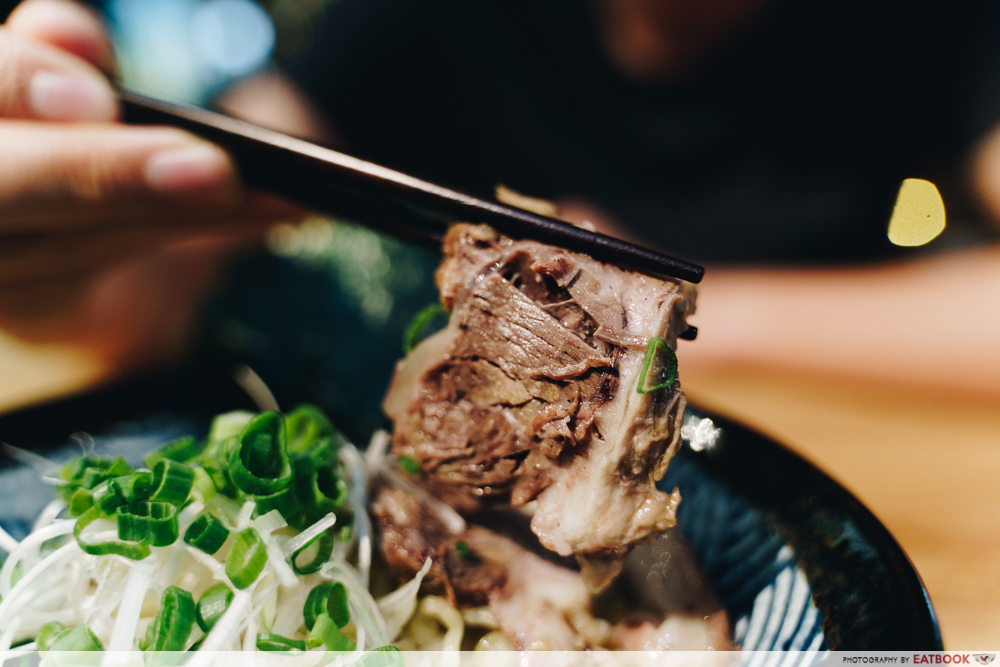 Similar to the chashu, the beef tendon slices were cooked to just the right doneness. The meat had a pleasant chewy texture to them, and I liked how it had a generous layer of fats that simply melted in the mouth. 

Each order of noodles also comes with a soft-centre egg. I was a little disappointed to find that the yolk was a little too firm, instead of being thick and gooey. 
This was consistent throughout all the ramen we tasted here, so perhaps they should take the eggs out a minute or so earlier. It's an easy fix and something the talented crew will be able to adjust in no time. 


The Dashi Somen ($18) is ideal for those who want to enjoy Seizan's famous dashi on its own.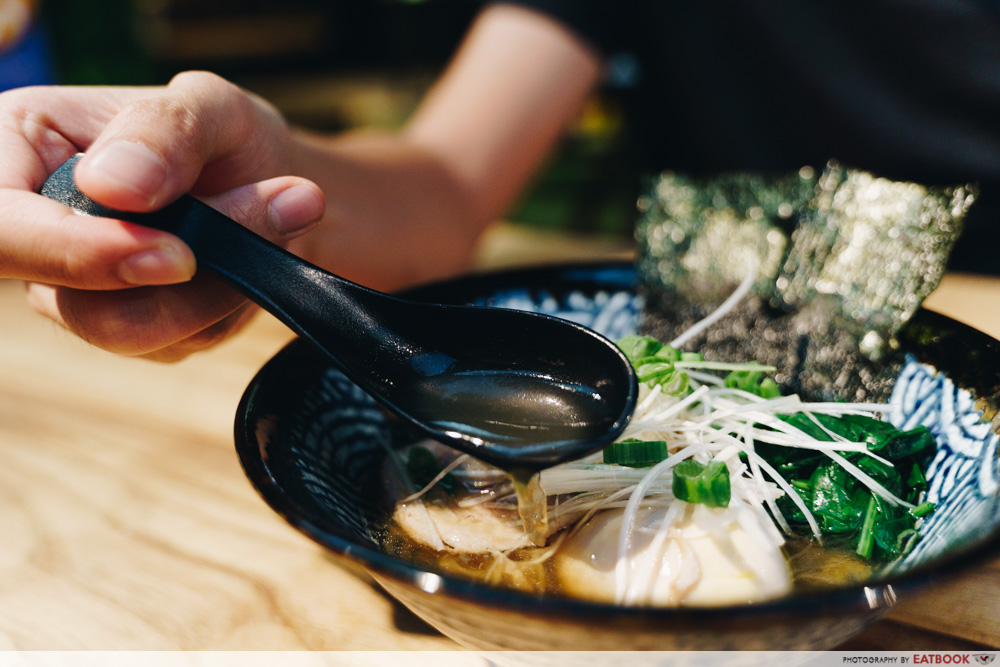 The soup is remarkably light on the palate, but is full of lip-smacking umami flavours. It had a comforting allure that made me want to sip up every last drop of the broth.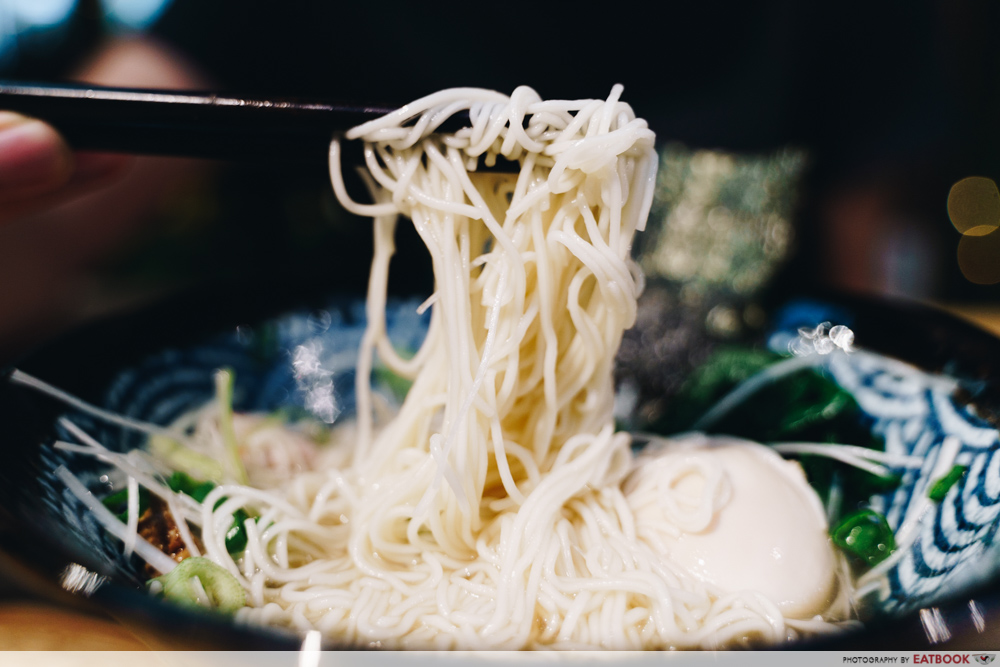 Thin somen noodles are classically paired with dashi and these two combine well here. The clean-tasting dashi went well with the smooth and springy somen noodles, making it pleasurable to slurp up. 
Ambience at Seizan Uni Ramen

Conveniently located at Wisma Atria, getting to Seizan Uni Ramen ought to be a breeze. It's located inside Picnic, a food truck-style dining hall that lets you choose from a wide range of stores. 
In the case that your friends are not fans of uni, they can always check out popular favourites such as Omakase Burger while you slurp on your bowl of creamy uni ramen. 
Picnic Review: Marche-Like Food Truck Buffet At $39.90++ At Orchard
The verdict

Uni ramen might sound a little too absurd to some people, especially if they're not a fan of its rich and briny flavours. While I doubt those who dislike uni will be getting in line for the ramen here, uni lovers will be more than happy to take their place here.
While prices here might seem a little steep, the store fits in quite comfortably in the same bracket as Keisuke Lobster King and other ramen stores of the same stature. Taking into account the comfortable ambience and nett prices, there isn't anything stopping Seizan Uni Ramen from being a top spot for ramen in Orchard.
If you're in the mood for exciting non-traditional ramen flavours, be sure to make room for Ramen Taisho as well. This Singaporean ramen store is located at Maxwell Food Centre and serves up bowls of salted egg yolk and black garlic ramen.

Address: 435 Orchard Road, #03-15-49, Picnic, Wisma Atria, Singapore 238877
Opening hours: Daily 11am to 10pm
Tel: 6734 8352
Website
Seizan Ramen is not a halal-certified eatery.
Photos taken by Faith Toh.
This was a media tasting at Seizan Uni Ramen.
Summary
Pros
– Exciting and unique broths
– Central location
– Chashu is cooked well
Cons
– Non-uni lovers might not like this
– Overcooked egg
Recommended dishes: Uni Ramen ($21)
Opening hours: Daily 11am to 10pm
Address: 435 Orchard Road, #03-15-49, Picnic, Wisma Atria, Singapore 238877