---
Seletar food to satisfy all palates
---
Seletar is one of those places seemingly in the middle of nowhere, and where nothing much to do comes to mind. However, sprinkled around the region are plenty of hidden food gems sure to tickle your taste buds. From Western to Cuban, halal to non-halal, Seletar's food scene has it all. Here are 10 places you can check out the next time you're in the hood!
---
1. Jerry's BBQ & Grill
---
Located along the stretch of food joints in Jalan Kayu, Jerry's is an aviation-themed cafe serving Western fare. What stands out is The Most Talked-about Buffalo Wings, a dish with varying levels of spiciness such that diners can choose to challenge themselves as much as they wish. Prices for four wings start at $10.95++, and goes up according to the level of spiciness you pick. Their BBQ Pulled Pork Sandwich ($15.95++), served with a side of fries and salad, is also worth a try.
Address: 277 Jalan Kayu, Singapore 799505
Opening hours: Daily 12pm to 11:30pm
Tel: 6484 0151
Website
Menu
---
2. Pietro Ristorante Italiano
---
Slightly more upmarket as compared to its surrounding restaurants, Pietro Ristorante is found deep in a residential part of Seletar. Cooked over an open wood-fired oven, their pizzas are definitely a must-try, especially the Pizza Pietro ($26++). Pietro Ristorante is also well-loved among residents because of its open kitchen concept, where diners can watch their food being prepared.
Address: 12 Jalan Kelulut, Singapore 809030
Opening hours: Daily 11am to 2:30pm, 6pm to 10:30pm
Tel: 6484 5528
Website
---
3. Thasevi Famous Jalan Kayu Prata
---
If you haven't heard of the infamous Jalan Kayu Prata, you probably haven't been in the country for very long. But it's okay, that's what we're here for. Thasevi Famous Jalan Kayu Prata was the original Jalan Kayu Prata. Recommendations would include, as expected, pratas. Plain Prata is priced at $0.90, and prices for other flavours such as Cheese, Garlic, and Ice Cream Pratas go up from there.
Address: 239 Jalan Kayu, Singapore 799463
Opening hours: Daily 24 hours
Tel: 6481 1537
Prata lovers, check out this prata buffet at Kembangan that costs $7.90! 
---
4. El Cubanos
---
El Cubanos may not be as famous as Jalan Kayu Prata, but they're are an equally good halal option. Sink your teeth into Cuban-style sandwiches such as Pulled Beef Cubanos served with Cajun Fries ($8.00++), along with the kebab-like Spicy Grilled Chicken Cubanos served with Cajun Fries ($7.50++). If you're looking for a good reason to explore the food haven that is Jalan Kayu, this would be it.
Address: 244 Jalan Kayu, Tang Tea House, Singapore 799468
Opening hours: Tue-Thur & Sun 4pm to 11pm, Fri-Sat 4pm to 1am
Tel: 9162 5540
Website
---
5. Youngs Bar & Restaurant

---
The Oval is a newly-opened food hub in Seletar Aerospace Park, and a treasure-trove for taking those Insta-worthy photos. It boasts a wide variety of dining options, among which is Youngs Bar & Restaurant. The fine-dining restaurant offers brunch and high-tea, along with the usual lunch and dinner fare. Crab & Eggs Benedict ($24++) and Seabass with Pumpkin and Asparagus ($18++) are some interesting dishes on their menu.
Address: 3 Hyde Park Gate, Singapore 799531
Opening hours: Mon-Thur 11am to 1am, Fri 11am to 2am, Sat 8am to 2am, Sun 8am to 1am
Tel: 6734 2850
Website
---
6. Wheelers Estate
---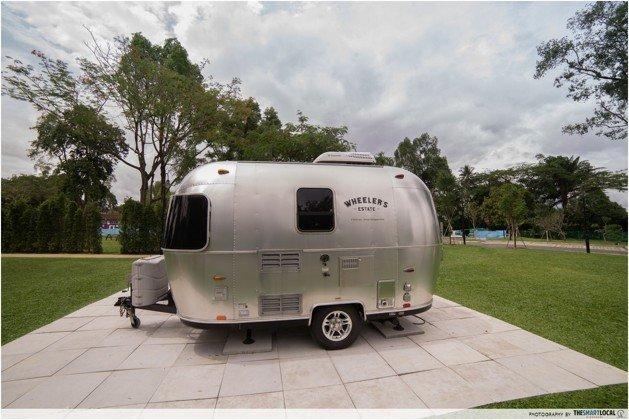 Another gem in The Oval is Wheeler's Estate. Opened by the same people who started Wheeler's Yard, Wheeler's Estate comprises several components: a restaurant, cafe, bar, picnic area, events area, as well as bicycles for rent. The food is slightly pricey, but comes in generous portions. Chicken Parmigiana ($29++ for two people) and Fish and Chips ($25++) are some highlights here.
Address: 2 Park Lane, Seletar Aerospace Park, Singapore 798386
Opening hours: Tue-Thurs 11am to 10pm, Fri 11am to 10:30pm, Sat-Sun 8am to 10:30pm
Tel: 6262 0001
Website
---
7. Seletar Hill Restaurant

---
Seletar Hill Restaurant is a bit more ulu, but it's a favourite among residents who have been staying here for a while. Dishing out American-style Chinese Si Chuan and Hunan food for over twenty years, their 8-person set menu ($295++), which include General Tso's Chicken and Orange Crispy Beef, is a hot-favourite during large gatherings.
Address:16 Jalan Selaseh, Singapore 808440
Opening hours: Daily 11:30am to 2:30pm, 5.30pm to 10pm
Tel: 6483 0348
---
8. Savoury

---
Ironically, the common consensus about Savoury is that their sweet dishes far outshine the savoury ones. Walking along Jalan Kayu, it's hard not to be distracted by the beautiful array of gelato ($4.80 for a single scoop) Savoury has on display. From Mao Shan Wang to Nutella, they really do have it all. What makes this place even better is the desserts that go with the gelato. In addition to their Signature Waffle ($14 with one scoop of gelato, $18.50 with two) and Chocolate Lava Cake ($13.80), they also have a Mao Shan Wang Lava Cake ($14.80) that features an ooey-gooey lava centre flowing out as soon as you pierce into its soft shell.
Address: 246 Jalan Kayu, Singapore 799470
Opening hours: Mon-Fri 6pm to 11:30pm, Sat 12pm to 1:30am, Sun 12pm to 11:30pm
Tel: 6752 9288
Website
Menu
Find out where else to get awesome ice-cream desserts in Singapore.
---
9. Rakuichi Japanese Restaurant
---
A slightly pricier option in Greenwich V is Rakuichi Sushi. This Japanese restaurant offers a wide variety, and is always introducing new lunch and dinner promotion menus. Some of their standard a la carte dishes include Beef Udon Soup ($17.90++) and Soft Shell Crab ($11.90++), as well as a range of aburi sushi. Salmon Skin with Spicy Sauce ($3.60++ for two pieces) and Scallop with Mentaiko Sauce ($4.20++ for two pieces) are some of the better ones.
Address: 1 Seletar Road, #02-12, Greenwich V, Singapore 807011
Opening hours: Daily 11:30am to 2:15pm, 6pm to 9:30pm
Tel: 6556 1330
Website
Find out where else to get aburi sushi in Singapore. 
---
10. Thohirah Cafeela Restaurant
---
Giving the famous Thasevi Prata a run for their money is Thohirah Cafeela Restaurant. Located along the same stretch in Jalan Kayu, they, too, offer prata and other Indian-Muslim food. This 24 hour joint is highly popular among those who grow appetites in the middle of the night, and is always filled with a noisy bustle of large groups catching up over Mee Goreng ($5.50) and tea.
Address:  258 Jalan Kayu, Singapore 799487
Opening hours: Daily 24 Hours
Tel: 6481 2009
---
A walk well worth
---
With breakfast, lunch, dinner and dessert options guaranteed to satisfy you from dawn till dusk, Seletar is the one place you can escape to for a variety of cuisines served at all hours of the day. Let us know down below your very own food finds in the area!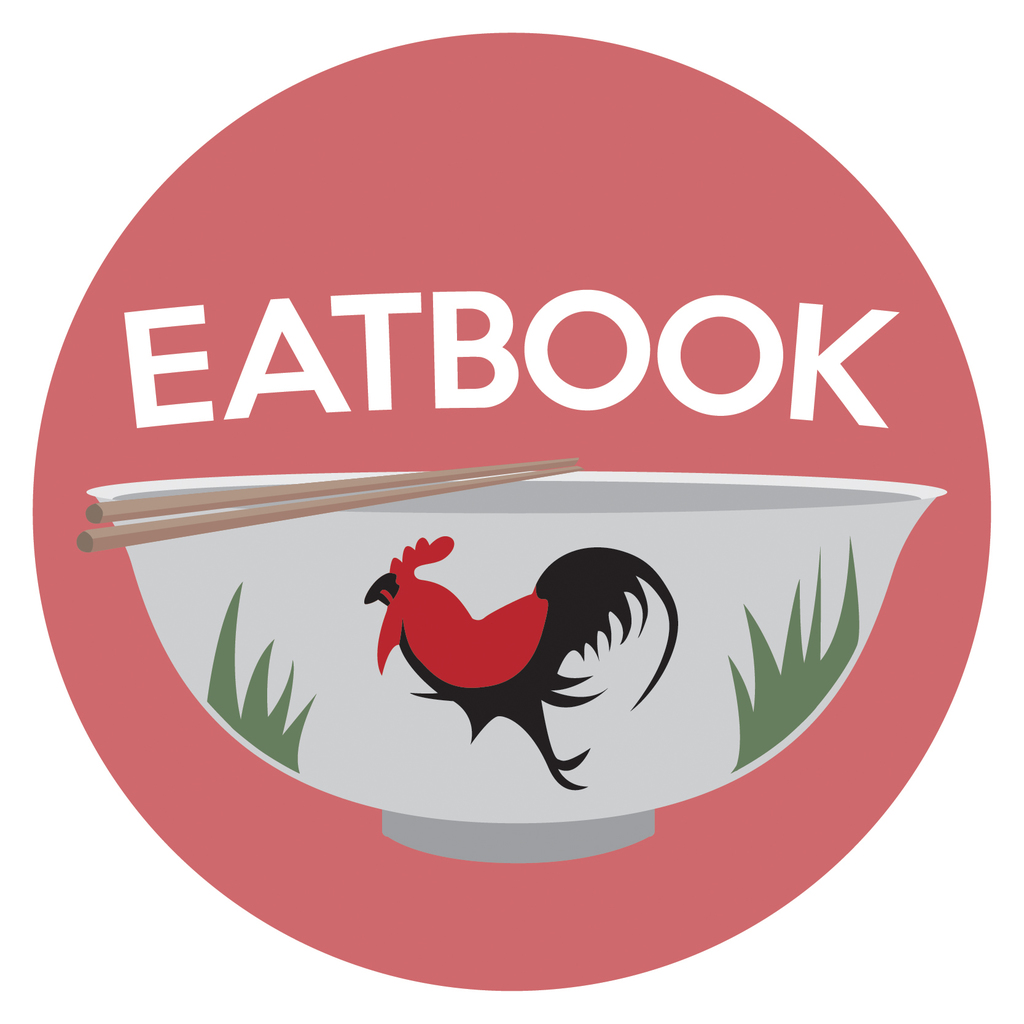 Drop us your email so you won't miss the latest news.