Underweight discount at Seoulid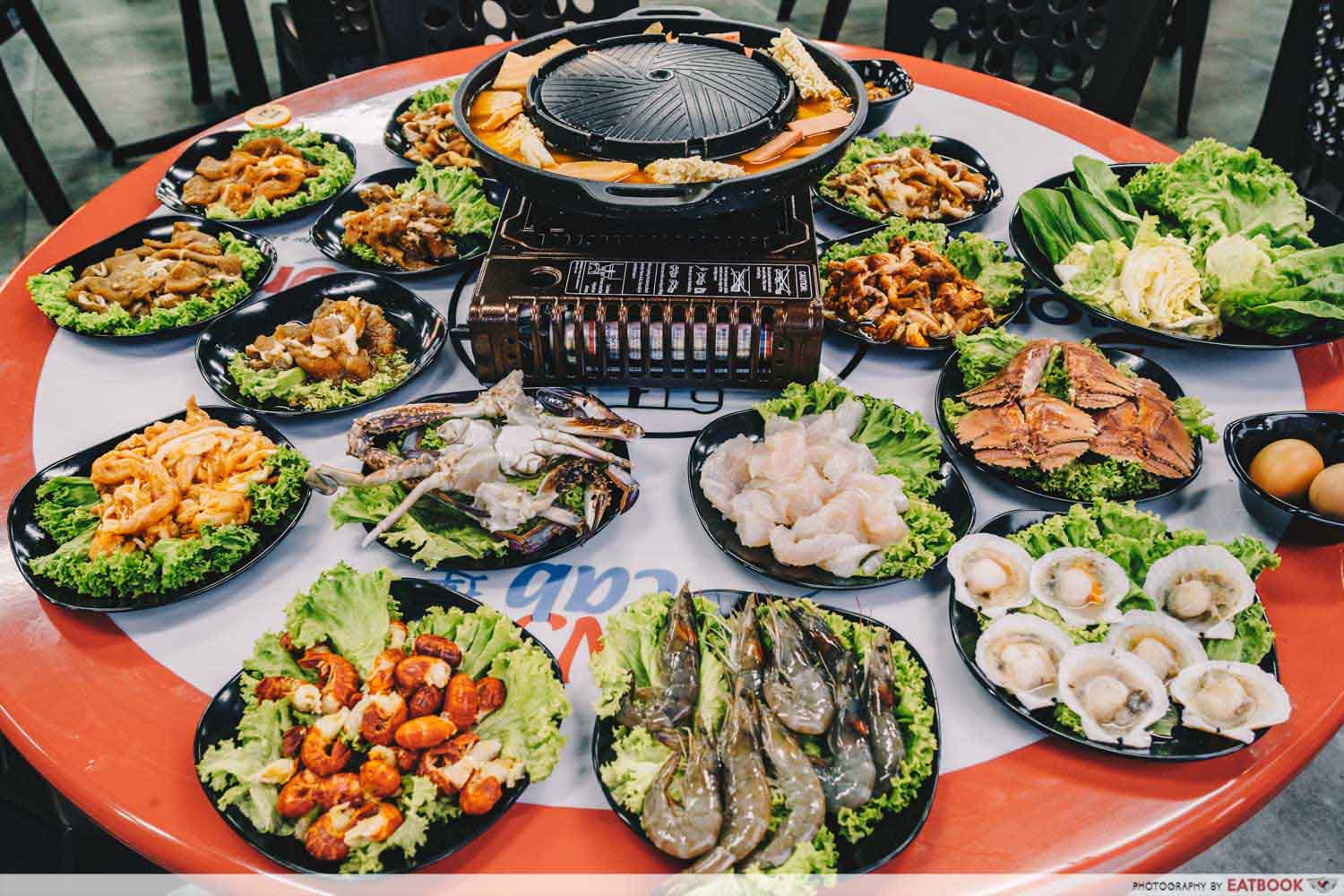 Seoulid Korean BBQ recently introduced a new underweight discount. Being underweight is classified as having a BMI below 18.5. If your BMI is below 20, you'll get a 15% discount off your dinner buffet. Those with a BMI between 20 and 25 will also get a 10% discount, and anyone outside the range pays regular price. The stall has a weighing station set up, and you'll get your calculation on the spot. 
There's no end date for the promotion, but Seoulid stated that it'll last at least till the end of this year. So hurry down fast if you are underweight and want to feast!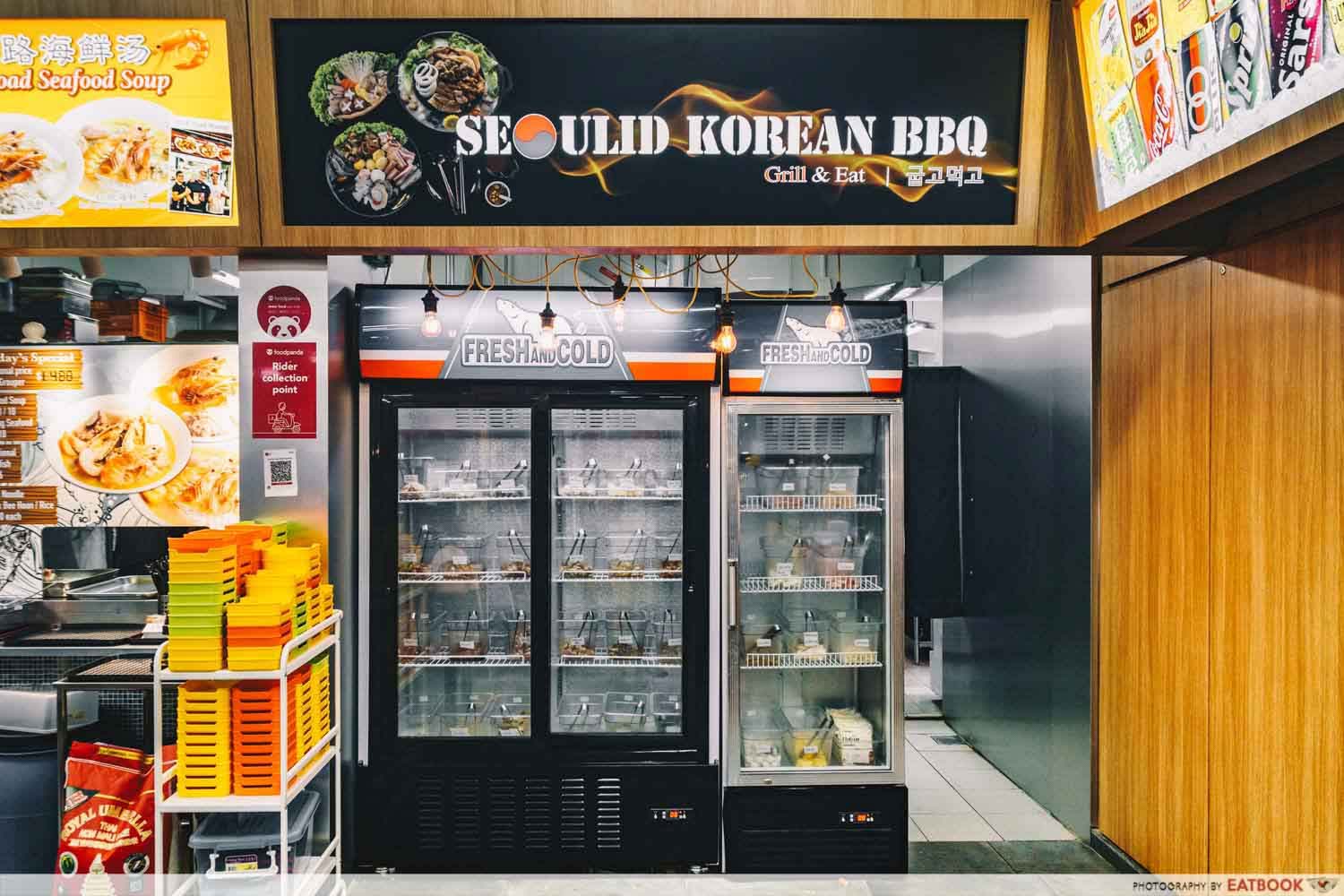 The last time we visited Seoulid Korean BBQ, we were impressed by the huge variety of meat and high-quality seafood. In fact, I enjoyed it so much that I made a second visit with my friends the very next week. And as it turns out, the stall has given me a pretty good reason to return a third time.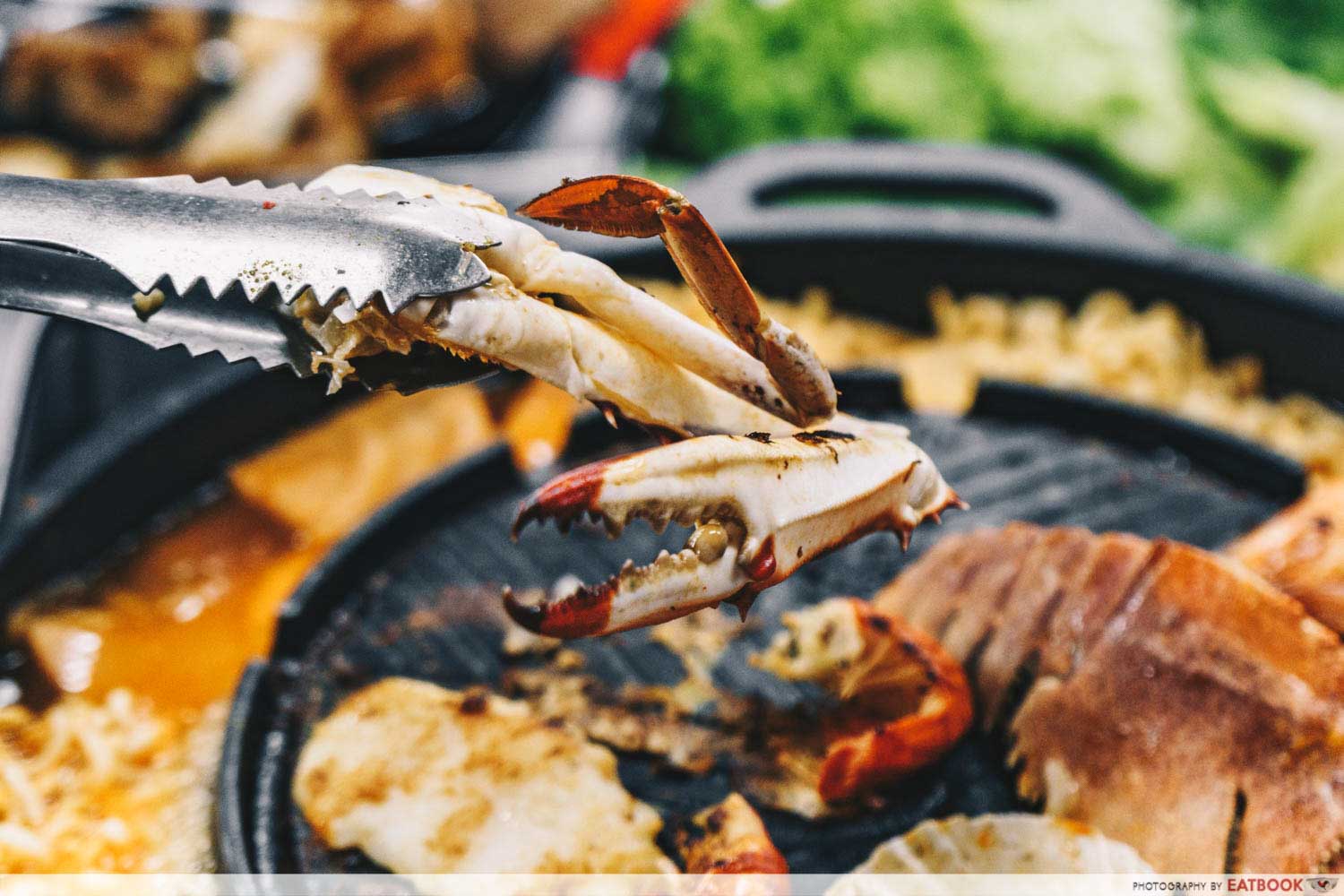 The offer is valid for their Premium Dinner Buffet ($18.80), which increases to $22.80 on weekends. The weekend deal is well worth the slight increase in price, since the meal consists of seafood such as sweet flower crab and juicy crayfish. If you're applicable for the new underweight discount, then it's even more worthwhile!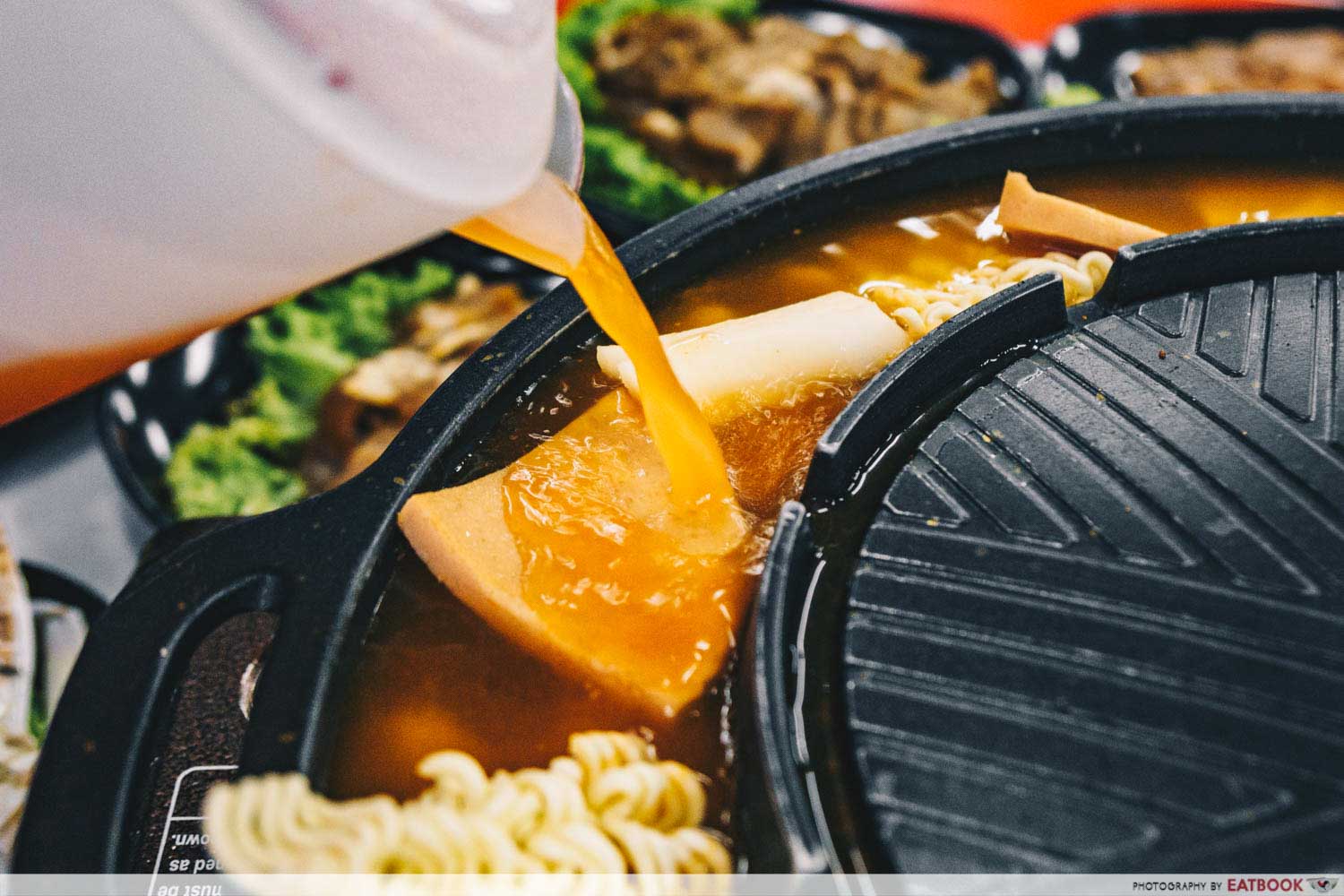 Since we last dropped by, Seoulid has introduced a dual-soup grill. You can either get the mookata grill, with a moat of soup, or a pot that can hold two soup bases along with a grill. A tip I got from them was that meat lovers might want to choose the classic mookata grill, since it cooks meat faster than the new grill.  
Soup options include the savoury and spicy army stew base as well as the silky smooth collagen broth.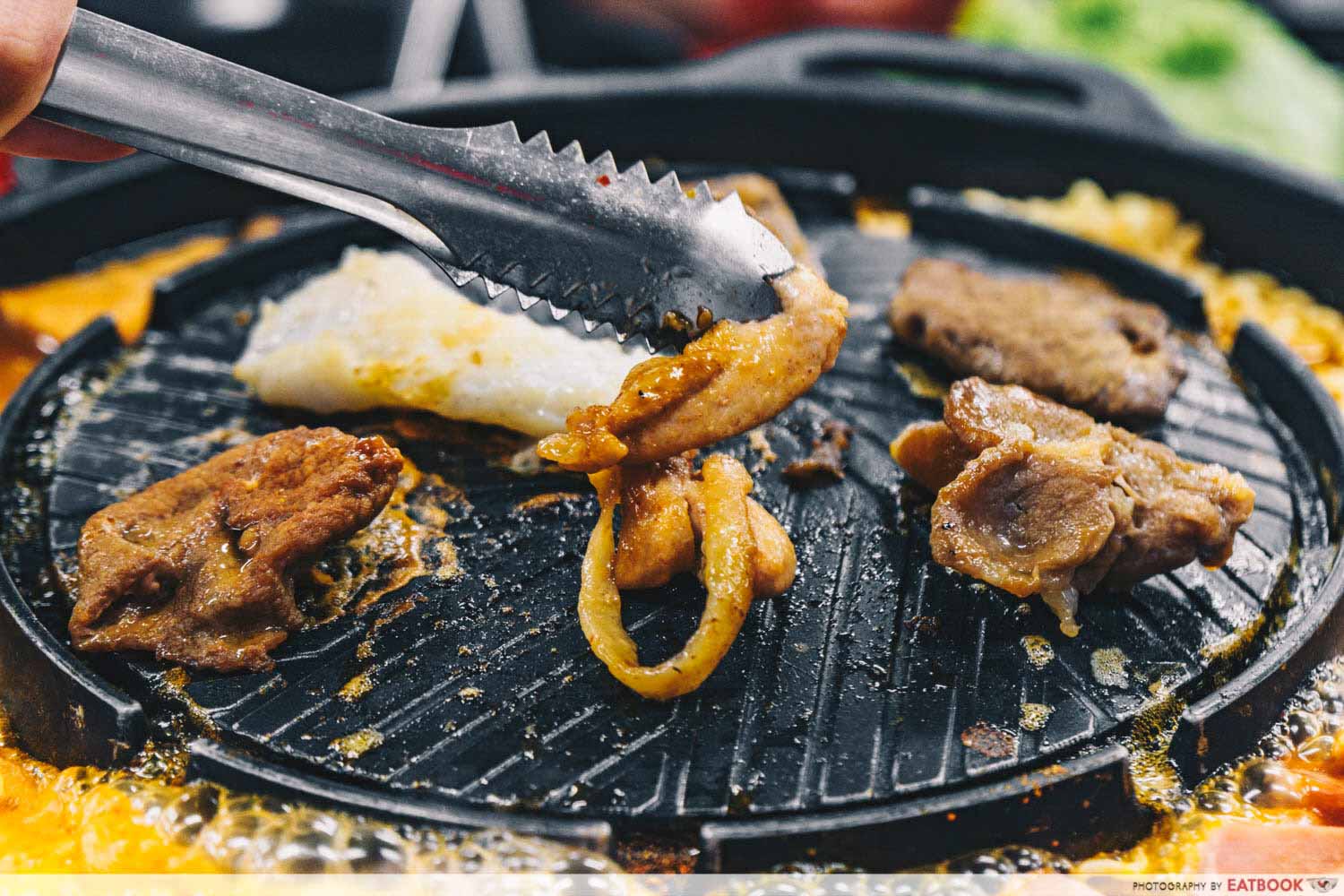 One other thing I love is their huge variety of meat. They have items like their signature Soju Yuzu Chicken ($3.50), which is flavoured with citrus zest. While it might appear like a gimmick, it doesn't fall behind in taste. There's a bunch of flavours for each type of meat, like the Spicy Beef with gochujang, and the unique Pork Belly With Ribena Dip.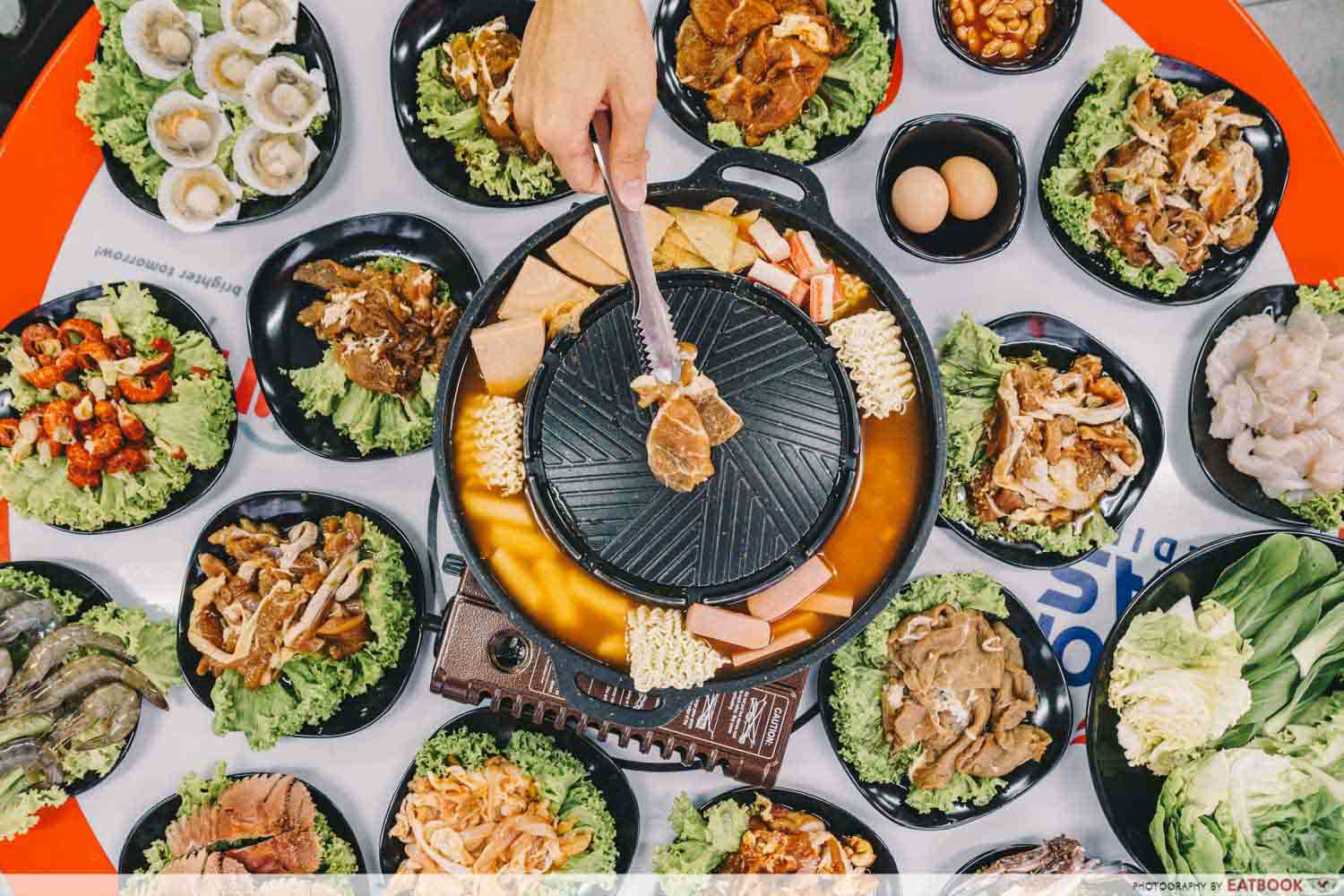 Seoulid has a huge range of items such as crayfish and crabs at affordable prices. These ingredients aren't common even in more expensive KBBQ places. With the new offer pushing the cost lower, there's even more of a reason to give them a visit.
Check out our full review of Seoulid here! 
Seoulid Korean BBQ Review: $11.80 Army Stew Buffet With Tteokbokki, Sausages & More At Clementi
Address: Blk 328, Clementi Avenue 2, #01-220, Singapore 120328
Opening hours: Daily 5pm to 12am
Tel: 8368 8566
Website
Seoulid Korean BBQ is not a halal-certified eatery.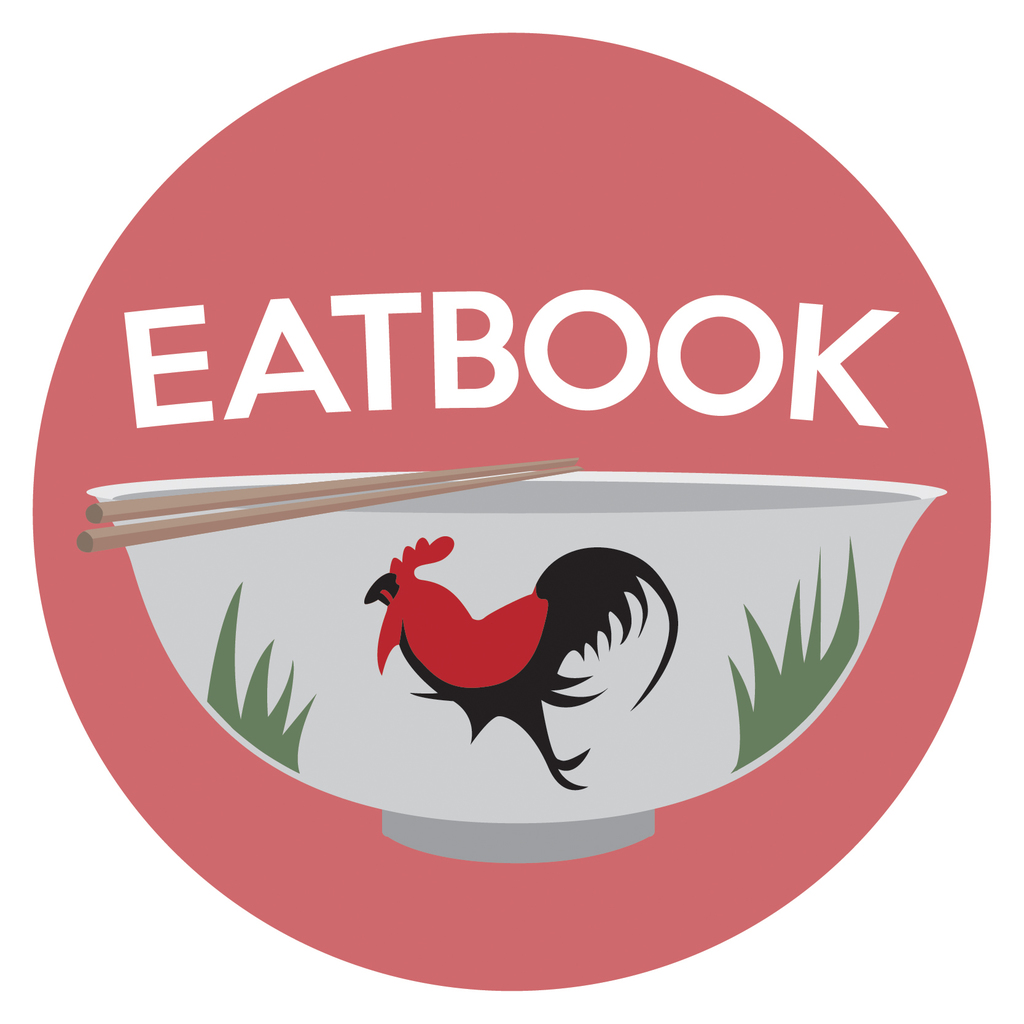 Drop us your email so you won't miss the latest news.