Shake Mee well before consumption
Update: Prawn Pan Mee is no longer available. Post has been edited to reflect price changes, and we've included an image of their new menu at the end.

It's official: shaking is the new in-thing, and we don't just mean your booty. Just like Dosirak and Doodles, Shake Mee has a shake-to-mix concept and offers "kawaii" portions of pan mee and kolo mee. They're started by the same people behind Face To Face Noodle House, so we were prepared to slurp some seriously good noods.
Food at Shake Mee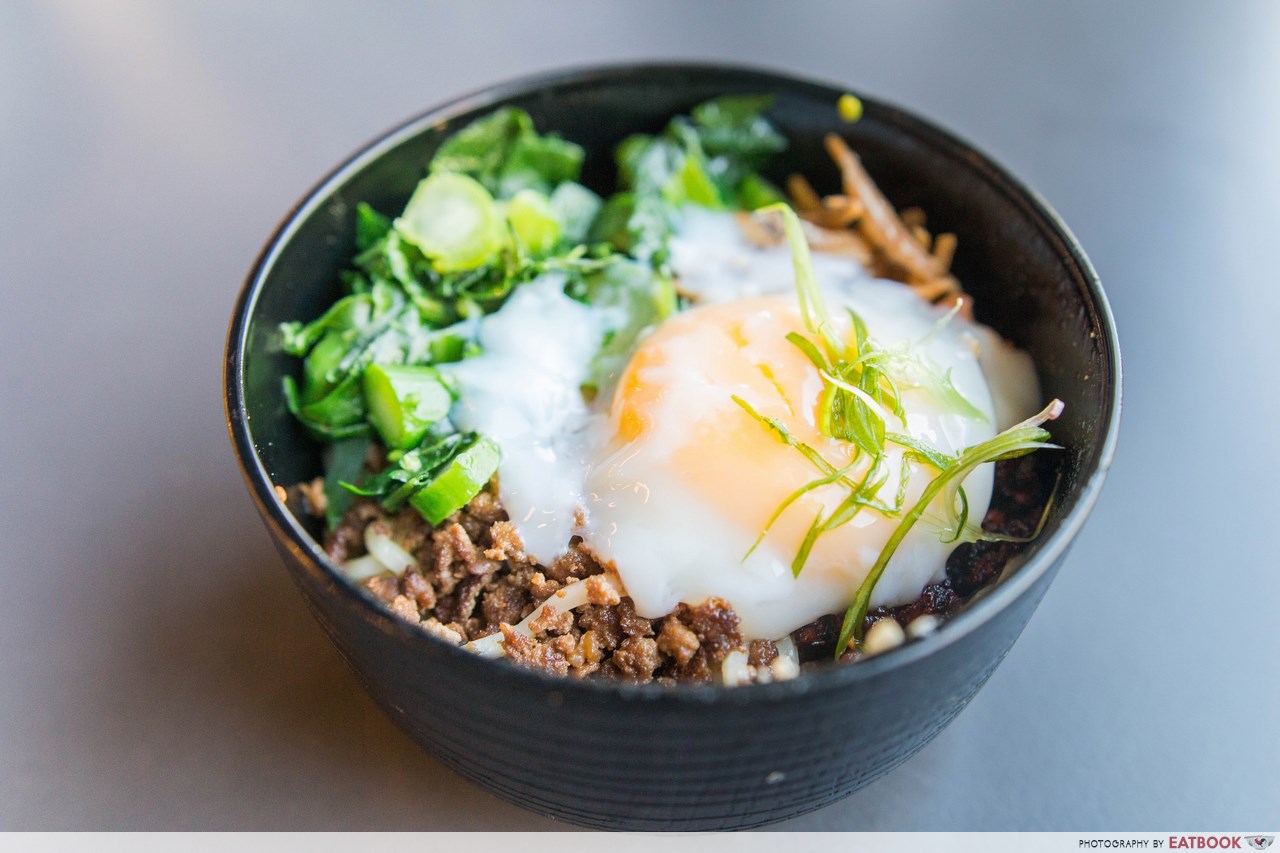 We put our taste buds to the Chilli Pan Mee ($3.30) first, which set the benchmark for the other dishes. This bowl was filled to the brim with noodles, anchovies, minced meat, kai lan, and most importantly, an onsen egg.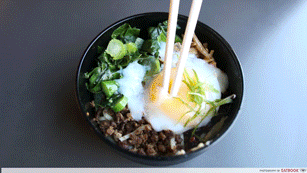 Of course, I did what anyone else would – pop it open and let its beauty ooze out on the bed of ingredients.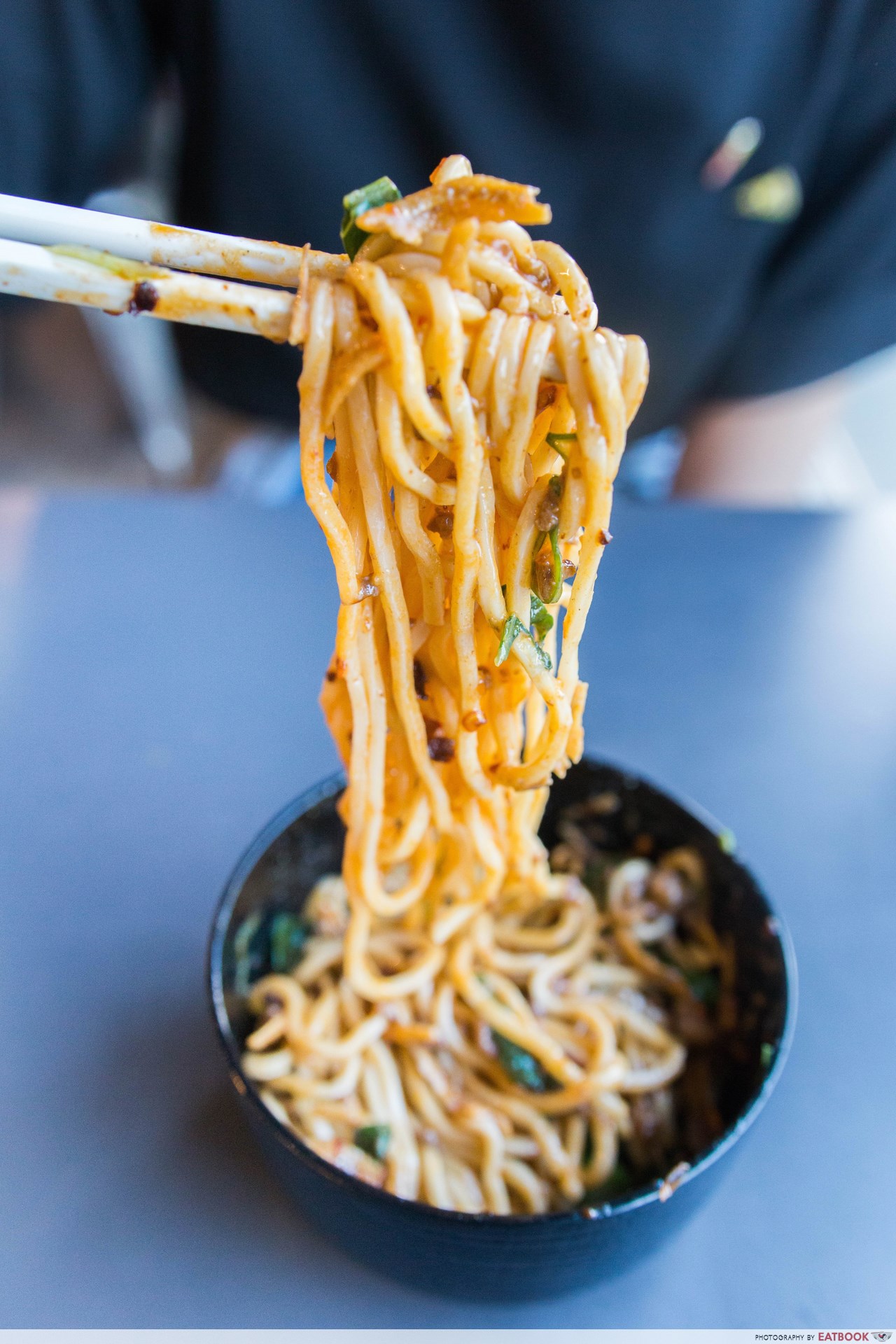 I loved it. It was a glorious slurp of sweat-inducing chilli-coated noodles, with the egg lending a creaminess to the dish. Add bits of anchovies and crunchy kai lan to that equation and it morphed into a bowl that I was unwilling to share. It's best enjoyed alone – better if you had two servings.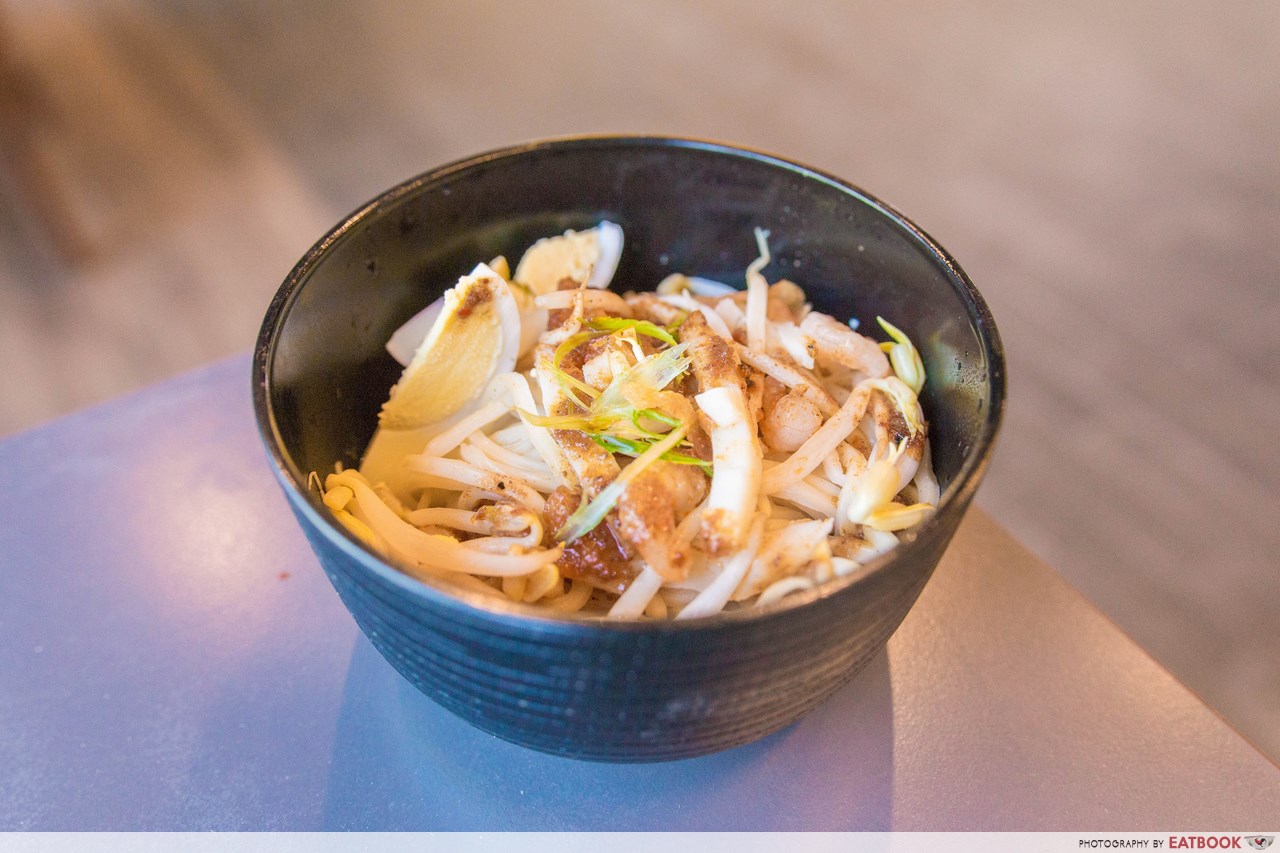 Lifting the lid of Prawn Pan Mee, I was hit with an aroma that reminded me of dry prawn mee. The bowl had slices of fish cake, a generous handful of bean sprouts, a hard boiled egg and prawns.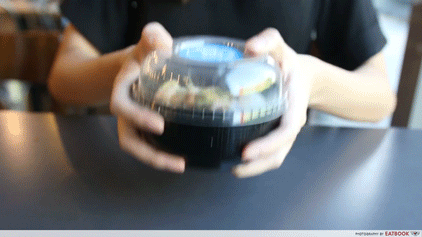 Since this bowl didn't have an explosive onsen egg, we gave it a vigorous shake. But you'll want to be careful when doing so since the lid doesn't actually clasp onto the bowl.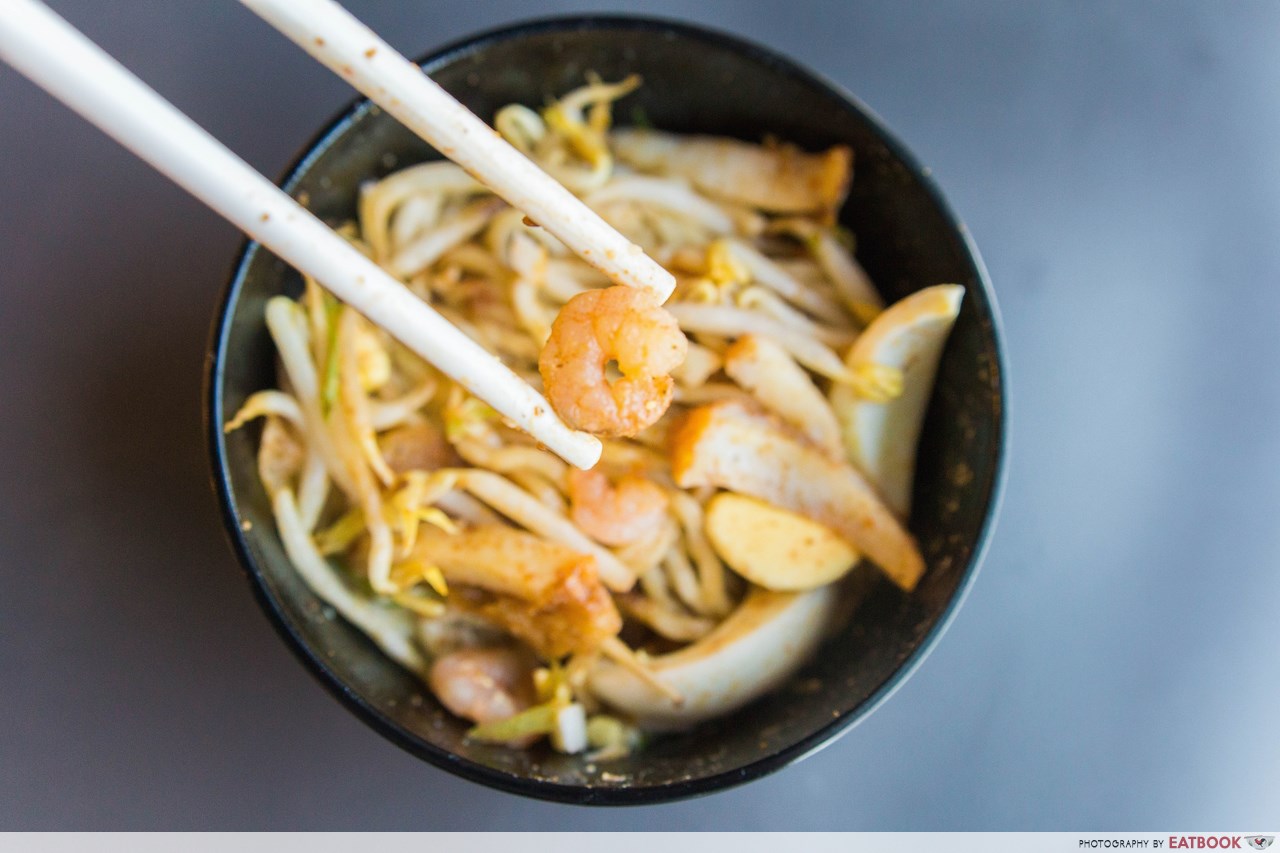 Taste-wise, it was just like dry prawn mee except three times smaller. Even the prawns downsized – they were incredibly mini. Still, I liked how the dish was big on flavour and bore a strong taste of the crustacean.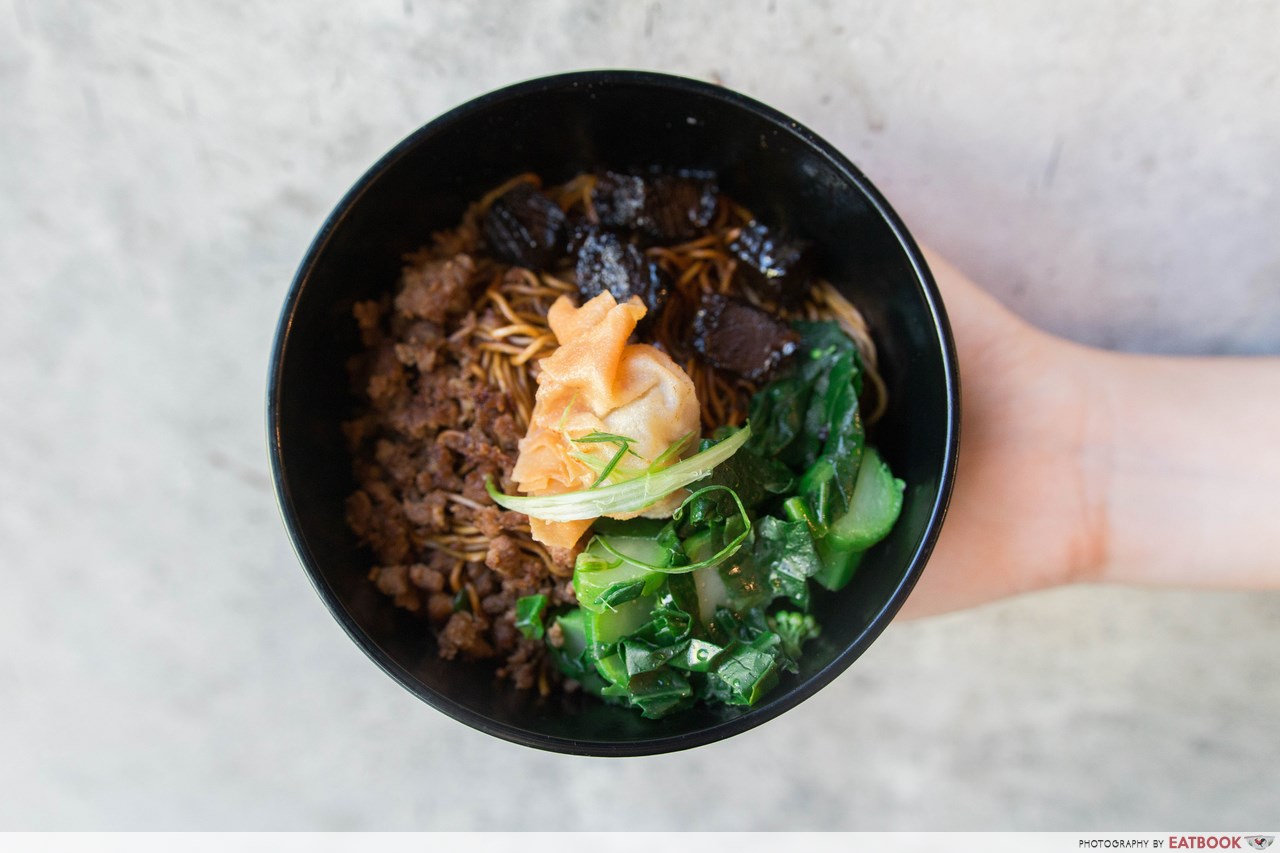 Although Kolo Mee ($3.30) is one of their best sellers, it didn't blow me away. You have the option of having it white (traditional), red (chilli sauce), black (dark soy sauce) or mix (dark soy sauce with chilli sauce), and we went with the latter. The first bite was sweet and savoury, the second was sweet, and subsequent bites just got sweeter. While that wasn't necessarily a bad thing, we found it a challenge to power through the bowl.
I did like how the noodles were springy with a chewy texture, and went well with the savoury minced pork. The kai lan on the side was simply blanched in hot water without any seasoning, but we were glad to have something bland for balance.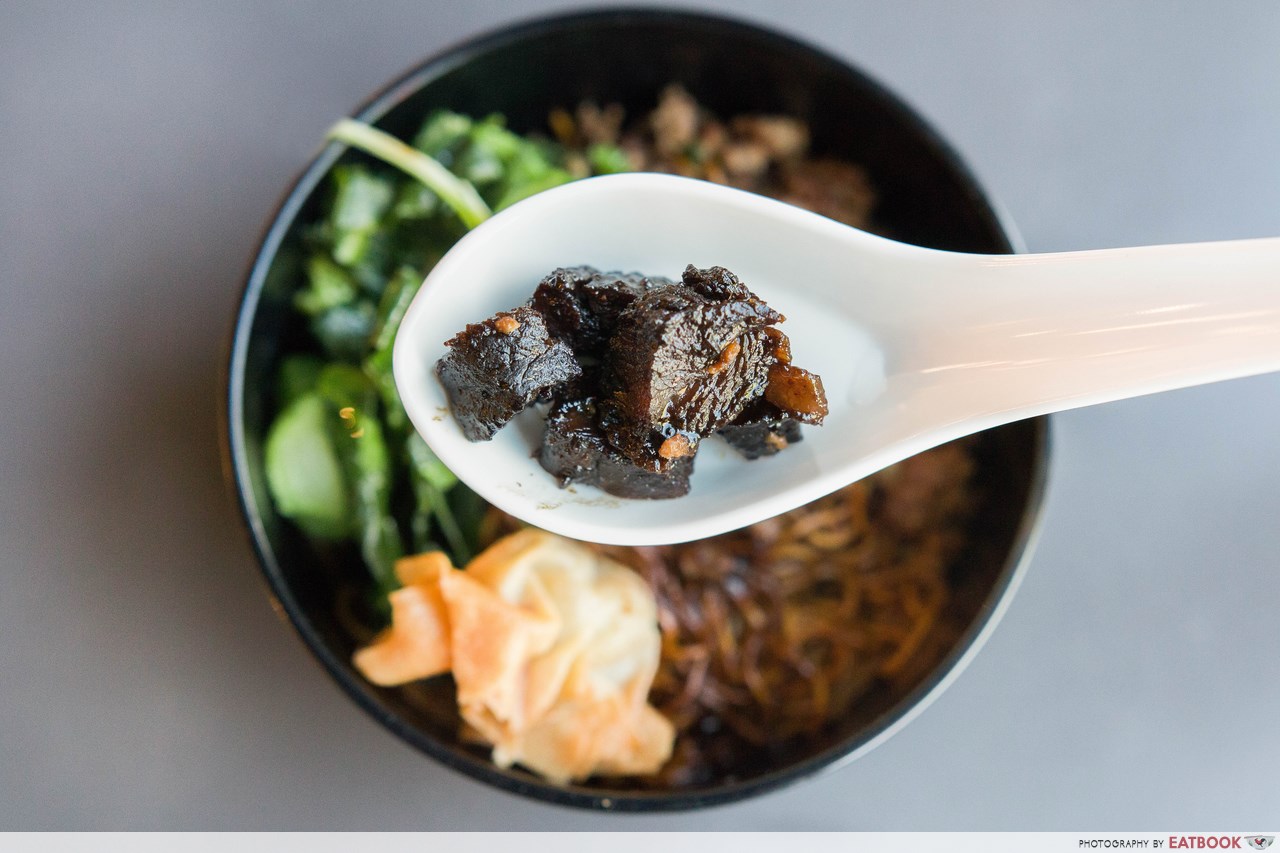 In a corner of the bowl lay the char siew, but they were dry and hard, bearing the same sweetness. They were also teensy, and the entire portion fit nicely on a spoon.
Ambience at Shake Mee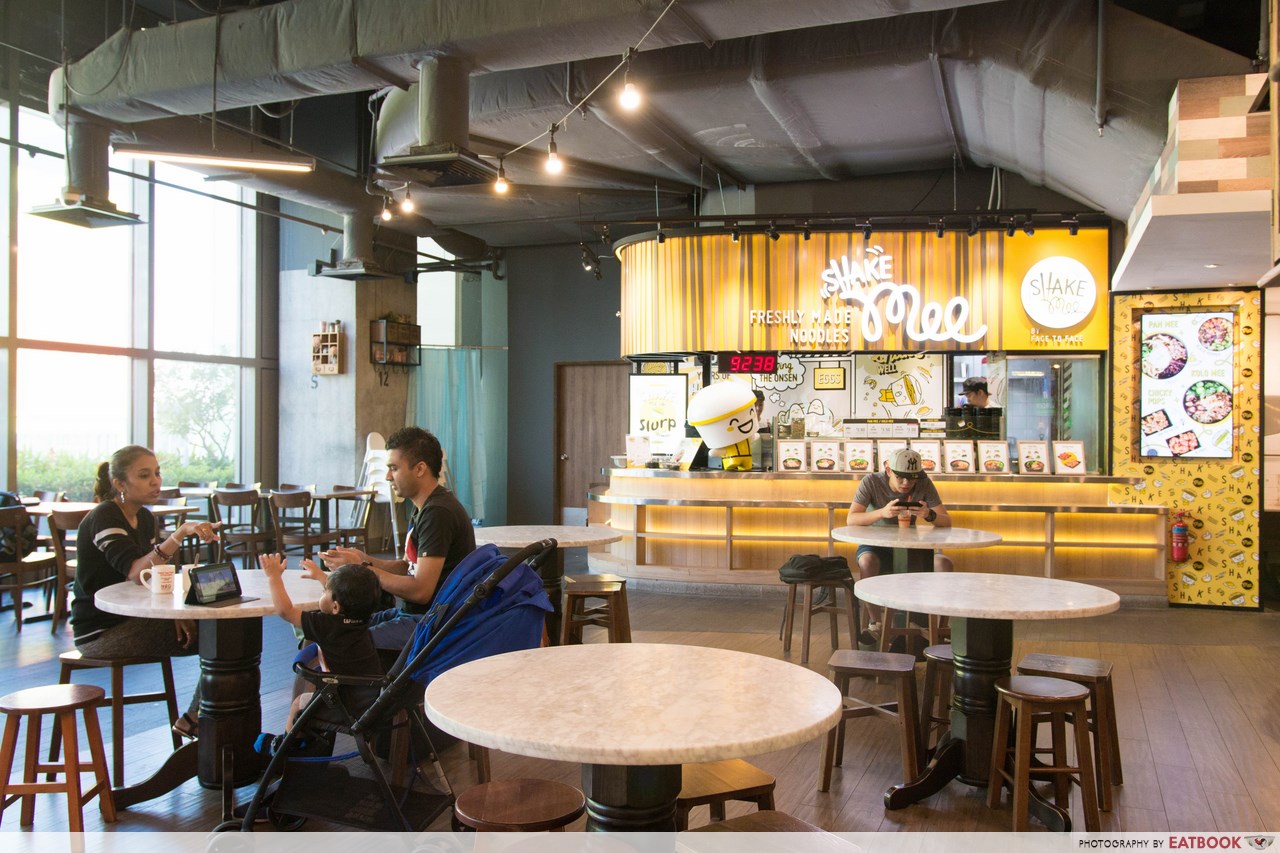 Shake Mee is one of the stalls in Cookhouse@Jem, an air-conditioned food court with ample seats. There are signs at the MRT station that will lead you towards the mall, which is just five minutes away.
The verdict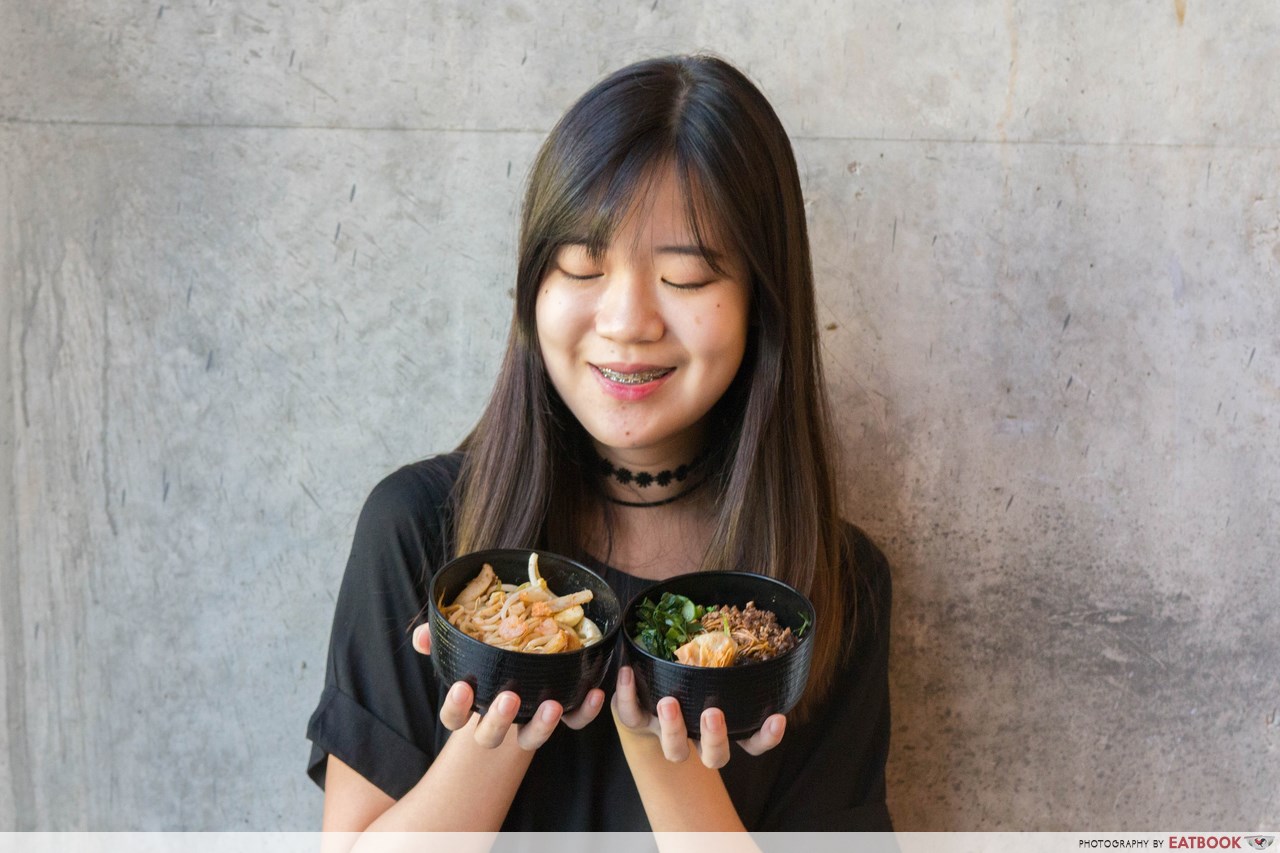 For the portions you get, I'd say Shake Mee leans on the pricey side. It'll probably take two or more bowls to fill you up, but that also means you'll get to try more than one flavour in a go. That being said, if you rather stick to one, they have a regular-sized "Ippai Bowl" priced at $6.
Address: 50 Jurong Gateway Road, #05-01, Jem, Singapore 608549
Opening hours: Sun-Thurs 10am to 9pm, Fri-Sat 10am to 9.30pm
Tel: 9783 4183
Website
This is an independent review by Eatbook.sg
Summary
Pros
– Good variety of dishes to choose from
Cons
– A meal might end up being pricey
Recommended Dishes: Chilli Pan Mee ($3.90)
Operating Hours:
Sun-Thurs 10am to 9pm, Fri-Sat 10am to 9.30pm
Tel:
9783 4183
Address: 50 Jurong Gateway Road, #05-01, Jem, Singapore 608549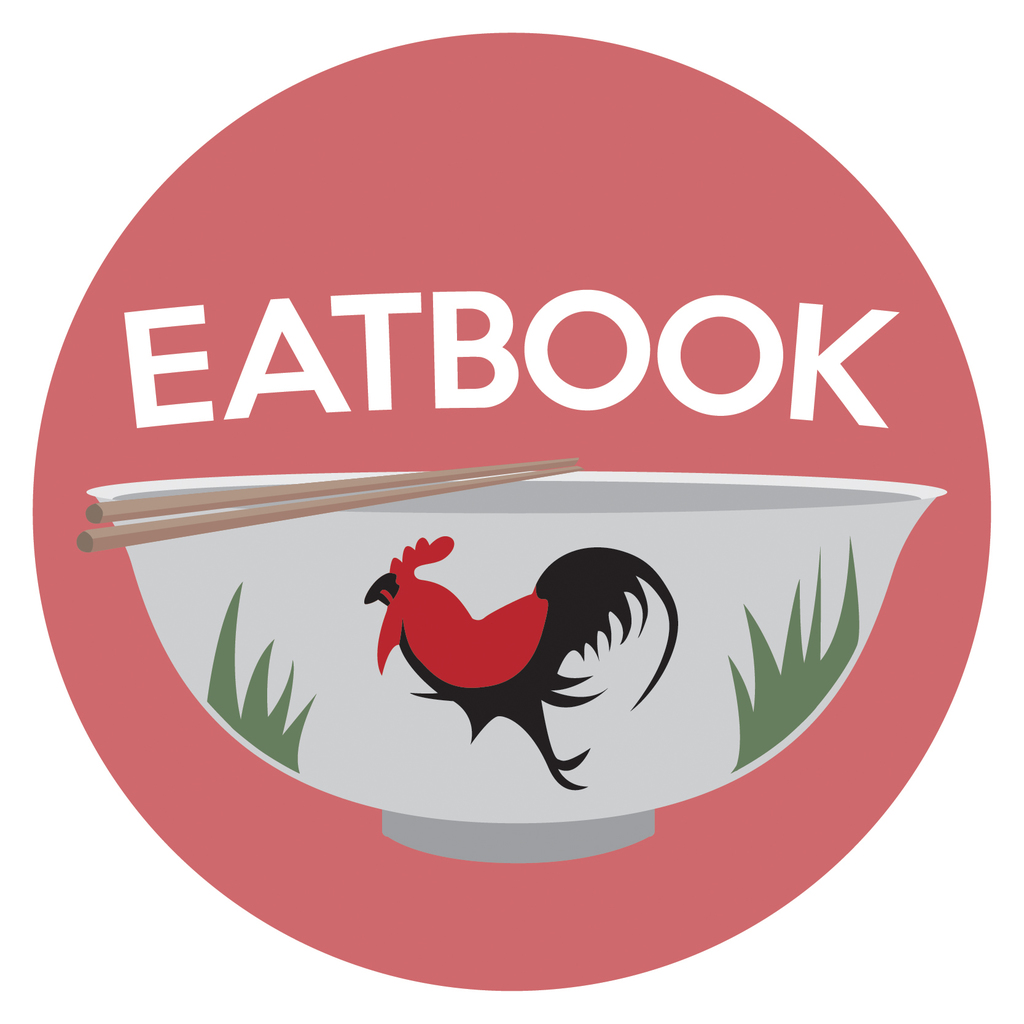 Drop us your email so you won't miss the latest news.