Shake Shack Westgate
Here's some good news for all you West-siders: Shake Shack is coming to your part of town! The cult American burger chain is fast-expanding, with its eighth outlet opening in Westgate this end October. There's even a limited-time menu, much like the Roasted Garlic Mushroom Burger which we had at their Gardens by the Bay outlet earlier.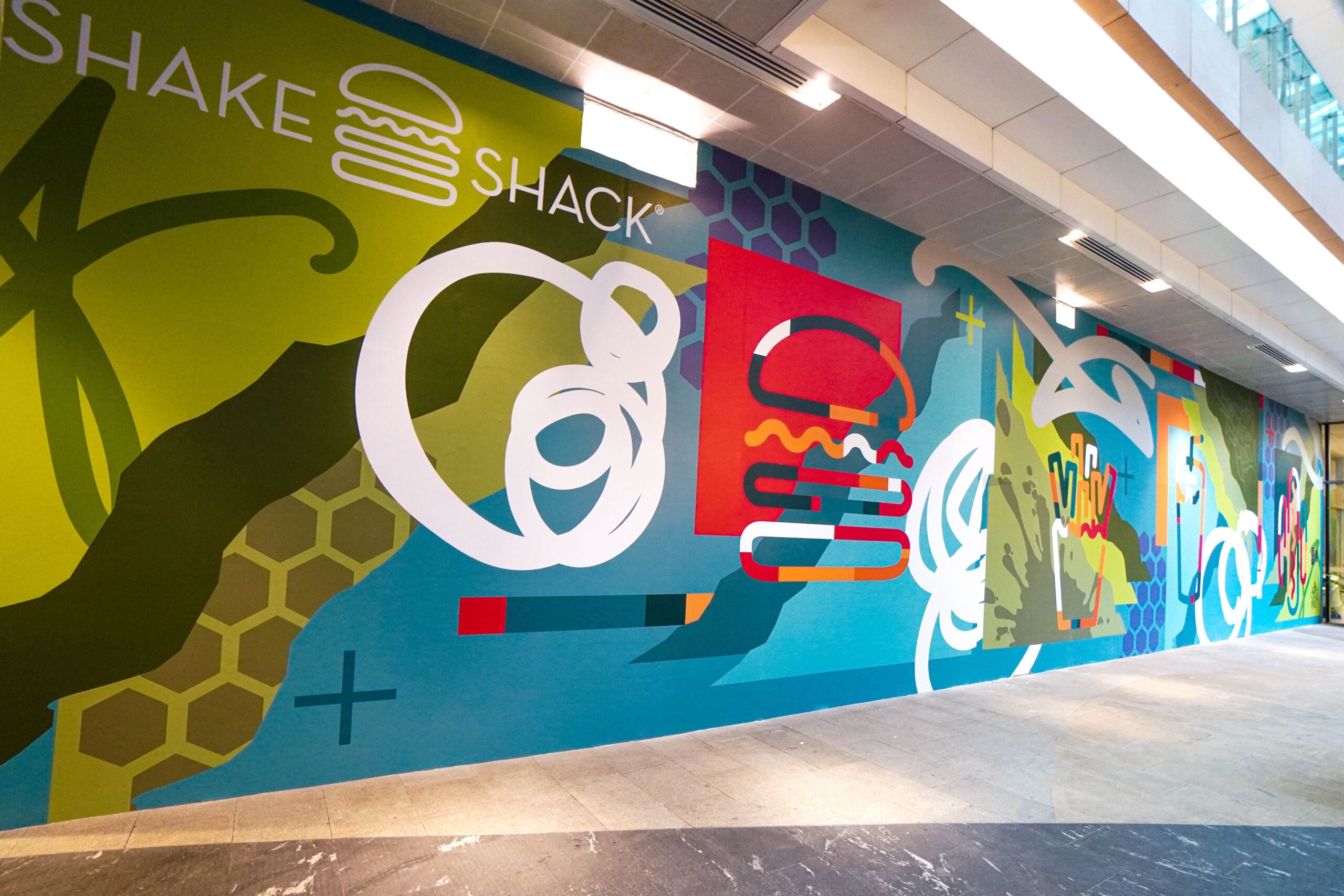 Image credit: Shake Shack Singapore
The Westgate restaurant will be located on the first floor, taking over the space that used to be occupied by Zaffron Kitchen. As with all their other outlets, this new outpost will feature murals from yet more local talents—this time, it's Singaporean visual artists Inkten and Clogtwo, the personalities behind Ink and Clog Studio. Expect abstract patterns and geometric forms in representation of the urban environment, and the community-gathering experience of dining at Shake Shack.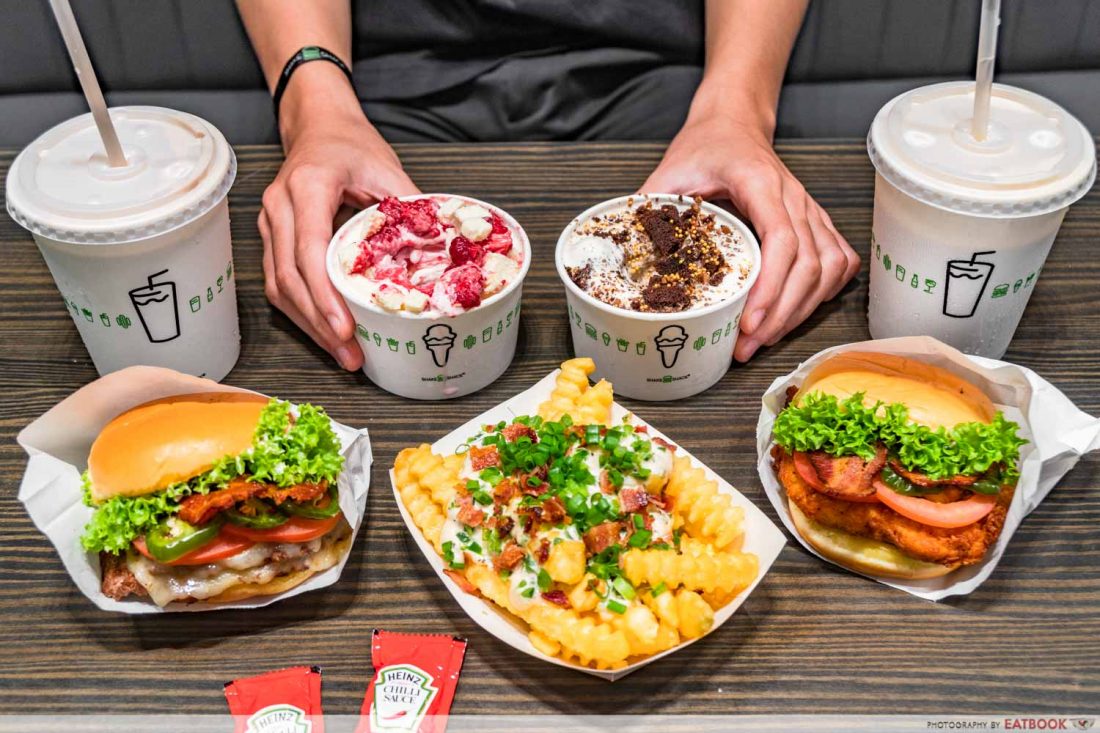 While details of the all-new limited-time menu have not been released, you can definitely expect the classic menu items to be constant. These include their signature all-Angus beef smash burgers, hot dog buns, milkshakes, and more.
If you're not hankering for the limited-time menu, go for Shake Shack favourites, which include the ShackBurger ($9.20), SmokeShack ($10.90), or the vegetarian-friendly 'Shroom Burger ($10.80), which sees a crisp-fried portobello mushroom filled with a duet of melted muenster and cheddar cheeses. There's also the Singapore-exclusive Concretes ($7.50), which are frozen custards with assorted mix-ins folded in.
KFC Has All-New Chicken 'N Waffles So You Can Have Brunch After 11AM
In other fast food news, Jollibee has launched Breakfast Pancakes, which see bacon, egg, and cheese sandwiched between two pancakes—their take on McGriddles—for a quick grab-and-go breakfast option. Otherwise, KFC has also launched Chicken 'N Waffles, where their finger-lickin' good fried chicken is paired with waffles! This brunch classic is now available after 11am every day.
Address: 3 Gateway Drive #01-20, Westgate, Singapore 608532
Opening hours: TBA
Tel: TBA
Website
Shake Shack is not a halal-certified eatery.
Jollibee Has New Breakfast Sets With Pancake Sandwich And Hot Chocolate
Featured image adapted from Shake Shack Singapore