Sesame Chicken at Shi Mei Hainanese Chicken Rice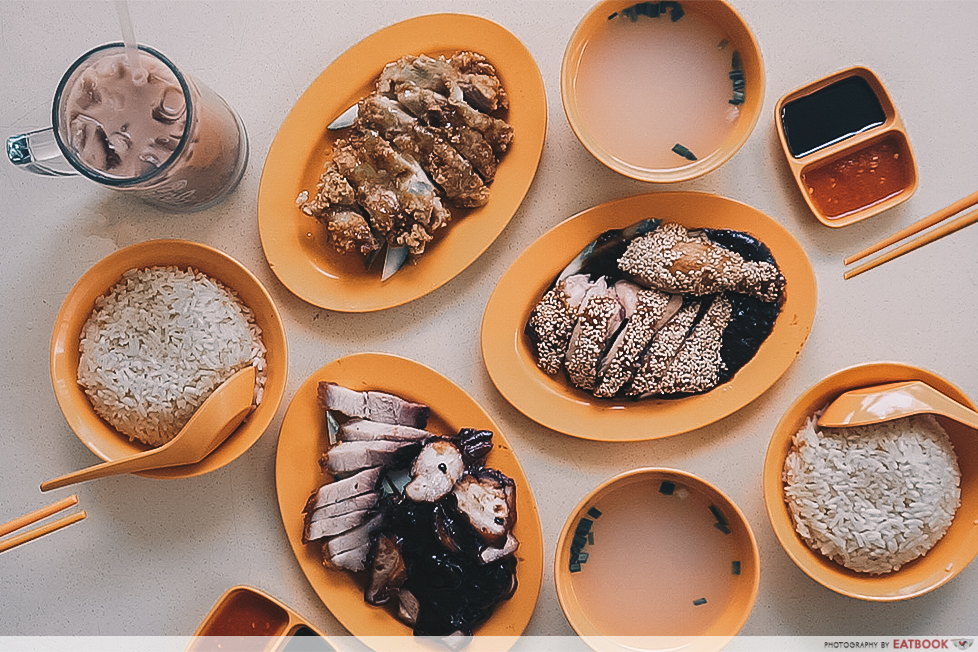 As one of the most popular local delicacies, chicken rice hardly needs any introduction. From the fragrant chicken rice to the juicy chicken and garlic chilli, it's not surprising to see why so many people love it.
For those living around Bukit Gombak, Shi Mei Hainanese Chicken Rice is said to be the childhood dish amongst the millennials here. A decent meal here starts at $3.50 for one portion.
Food at Shi Mei Hainanese Chicken Rice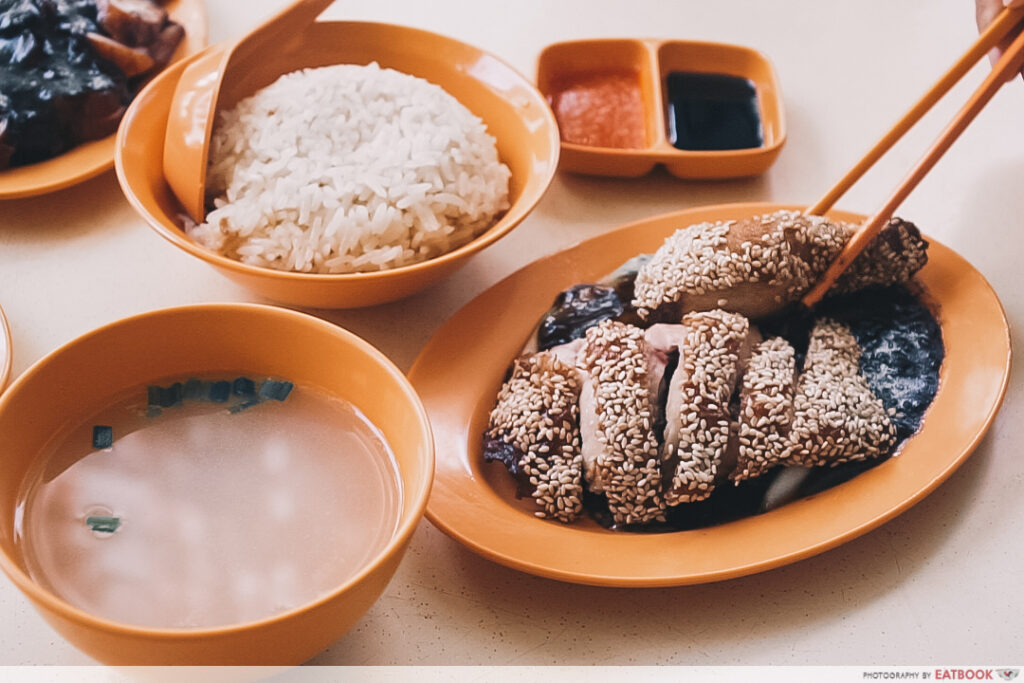 Every order of meat is good for one person and comes with a side of chicken rice and soup. We went for the most unique item on the menu – the Sesame Chicken ($4).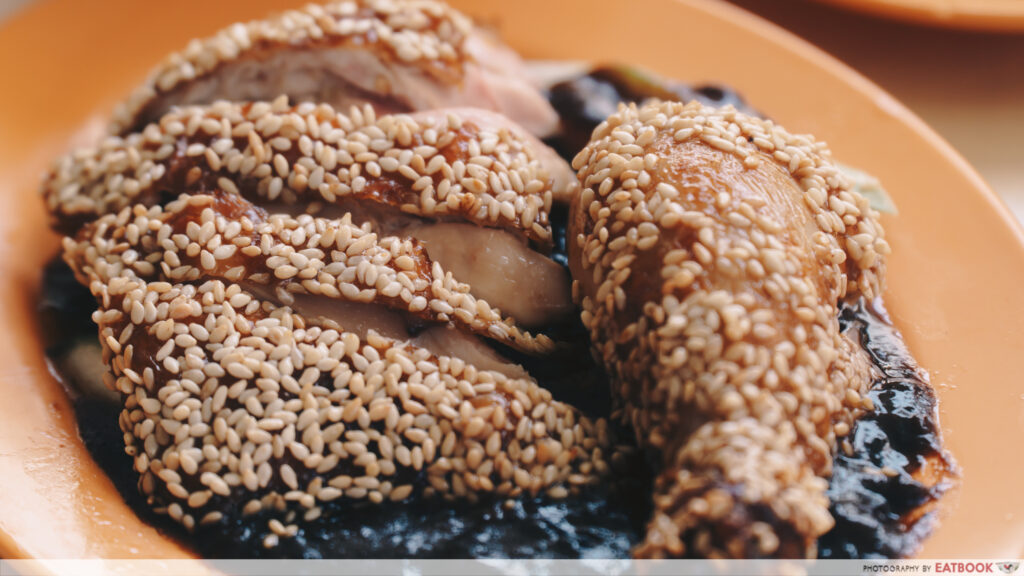 The roasted chicken was coated with a layer of sesame seeds and fried. The chicken was then served on a bed of sauce, similar to the black sauce in the local chee cheong fun.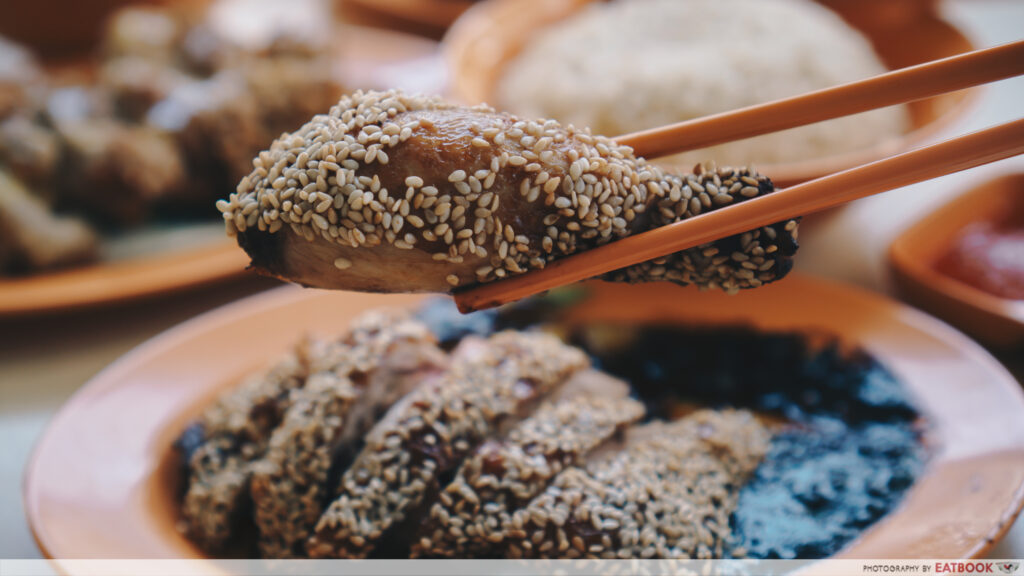 Each piece of chicken had a substantial coating of sesame seeds, which boasted a nutty flavour. Though some parts were unevenly coated, the skin was crispy and light.
While the sesame chicken was unique, its flavour was lacklustre and wasn't impressive. I would have preferred fewer bones in the meat, as there were more than I was used to.  
We also went for an order of the Lemon Chicken ($3.50).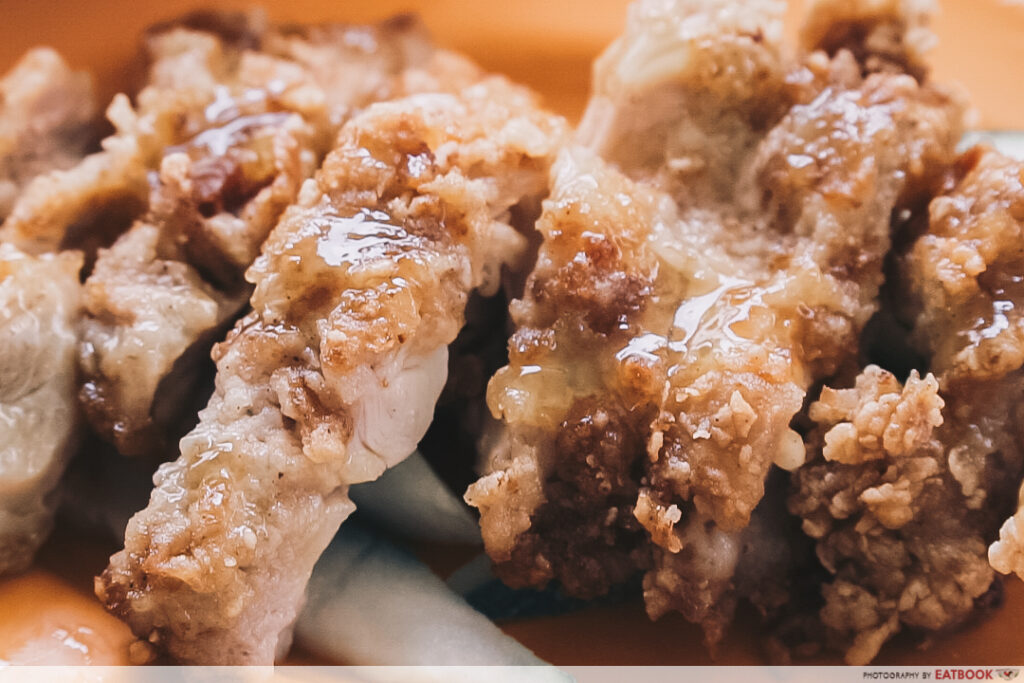 The fried chicken cutlet was drizzled with a sticky lemon sauce that was actually more sweet than sour. Nonetheless, the sauce complemented the crispy chicken and didn't overpower the dish.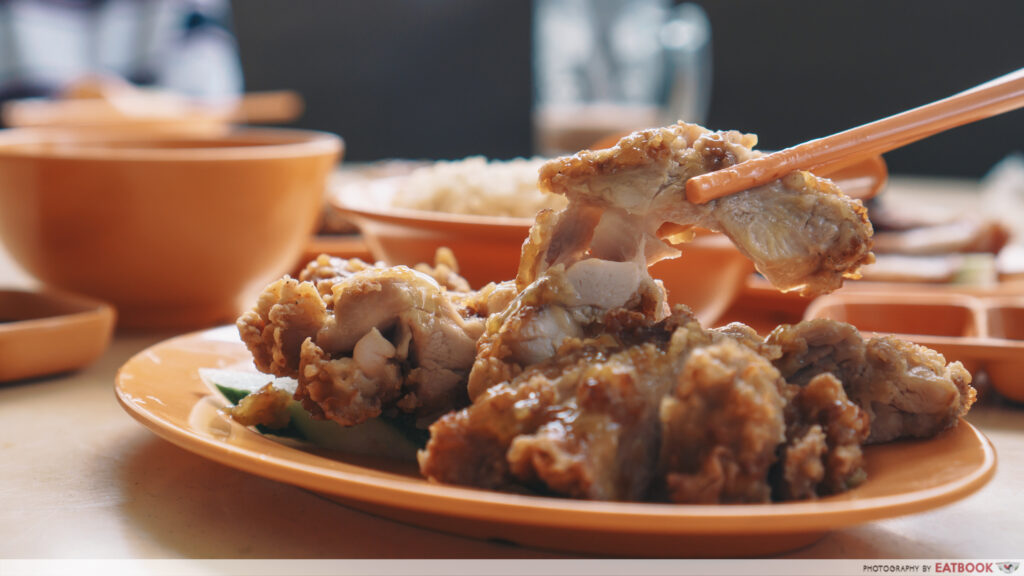 Admittedly, I was not expecting much from this dish but was pleasantly surprised at how tender and juicy the meat was. Even though it was drizzled in lemon sauce, the skin remained crispy and retained a good crunch – adding a nice contrast to the soft and tender meat.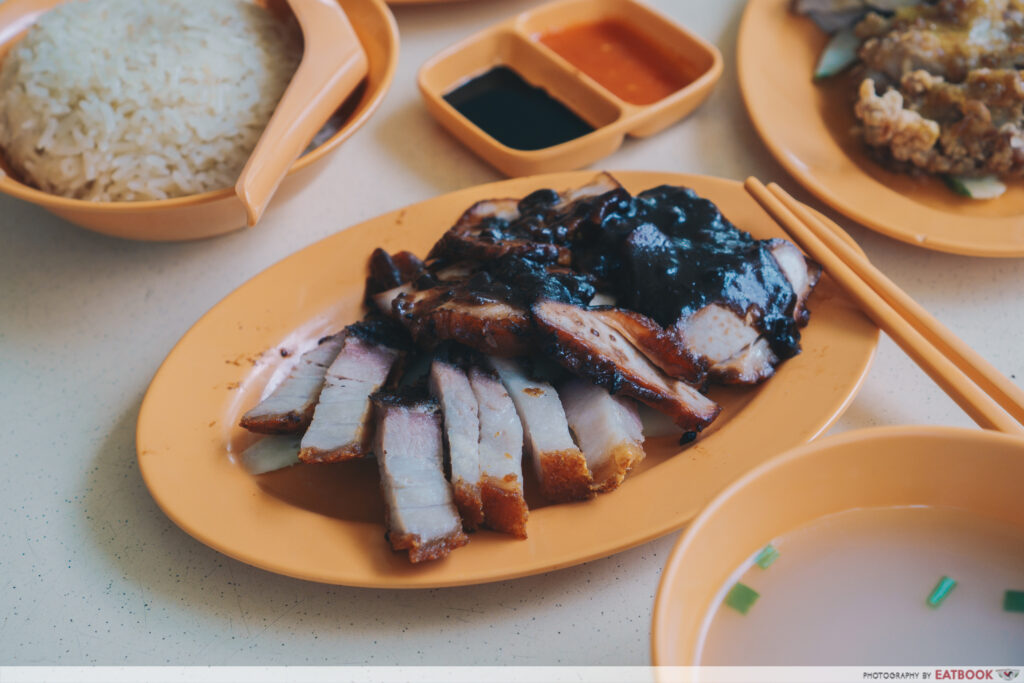 The most value-for-money would definitely be their Char Siew and Roast Pork at $4.50. For its price, there was a generous amount of pork belly and char siew meat. The dish was also served with the same black sauce in the sesame chicken dish.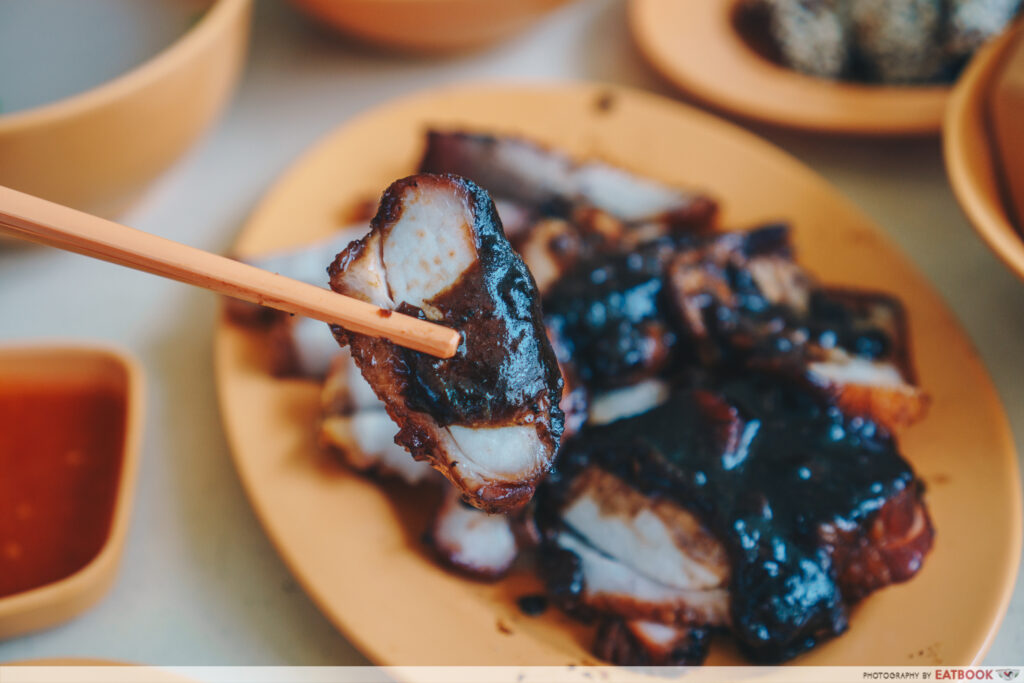 The char siew was sliced thinly and inconsistently. I would have preferred thicker slices of meat to give it more bite. Coated with a layer of black sauce, there was a sufficient amount to go around every slice.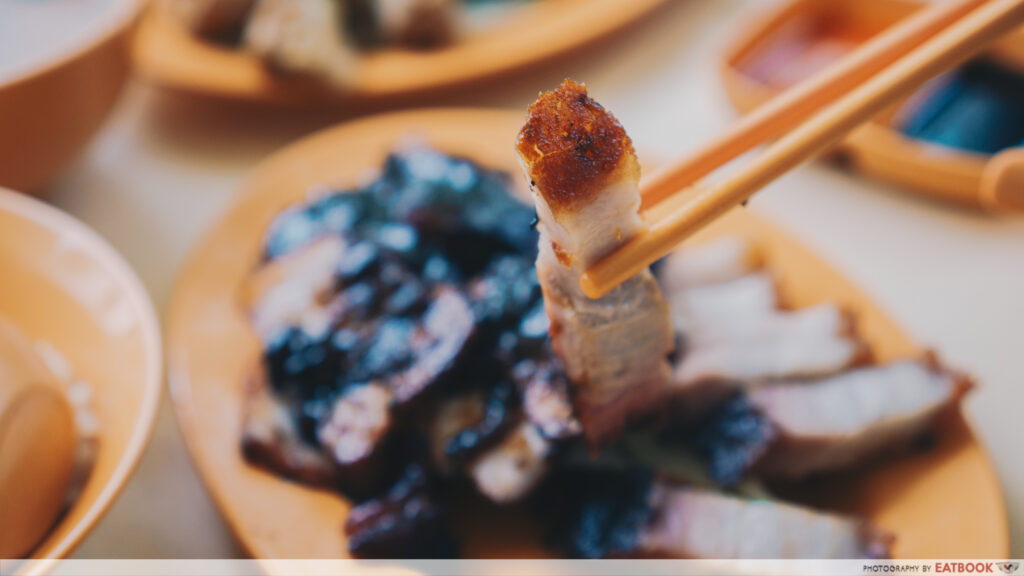 The pork belly had a crispy top and a good equal balance of fat and meat. However, some may prefer more fat in their sio bak.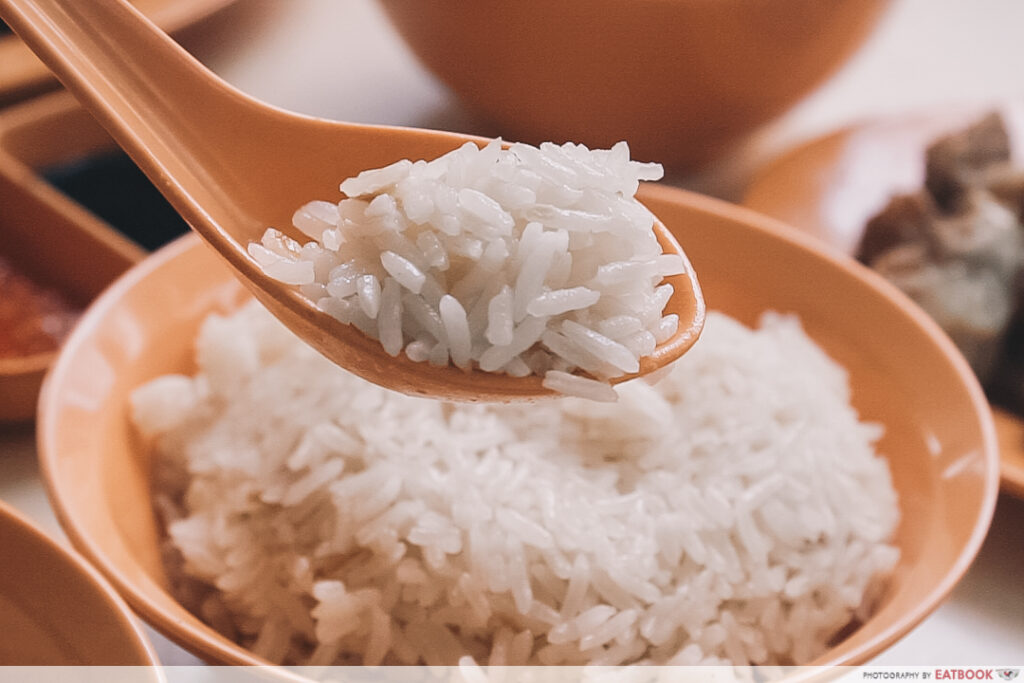 While the rice was generally fluffy and not too greasy, it lacked the fragrance from the chicken fat which usually adds an extra oomph to chicken rice. I also noticed that parts of the rice were clumpy.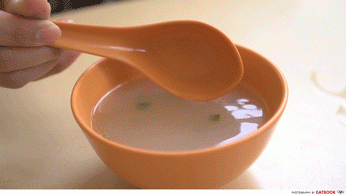 I was pleasantly surprised by the flavour profile in this unassuming bowl of soup. Typically, the soup that comes with chicken rice is clear and oily. However, the soup here is slightly cloudy and did not have a layer of oil coating the soup. Upon tasting, there was a striking peppery and ginger kick, before the fragrance of the chicken stock. There was also a good amount of heat that added another dimension to the meal.
Ambience at Shi Mei Hainanese Chicken Rice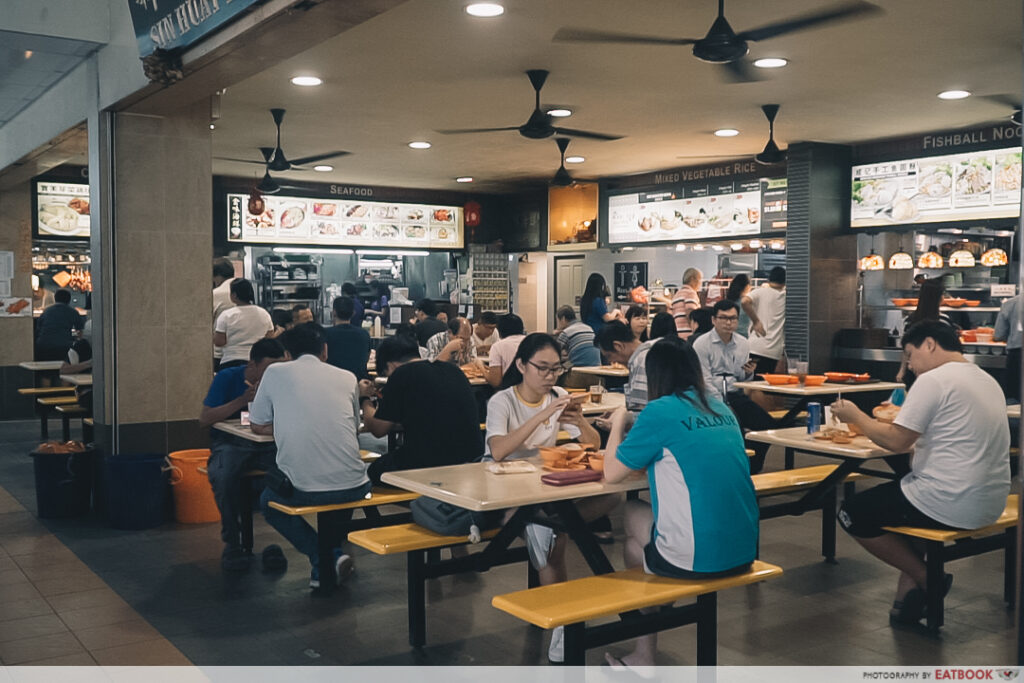 Shi Mei Hainanese Chicken Rice is a humble hawker stall in a coffee shop called Sin Huat Lee Restaurant. It is about a 5-minute walk from Bukit Gombak MRT station.
The area is clean and brightly lit. Though the area is not air-conditioned, there were enough fans that kept the area nice and ventilated. I could finish my meal comfortably without breaking a sweat. However, I would suggest getting a cold drink to go along your meal as it could get stuffy when crowded.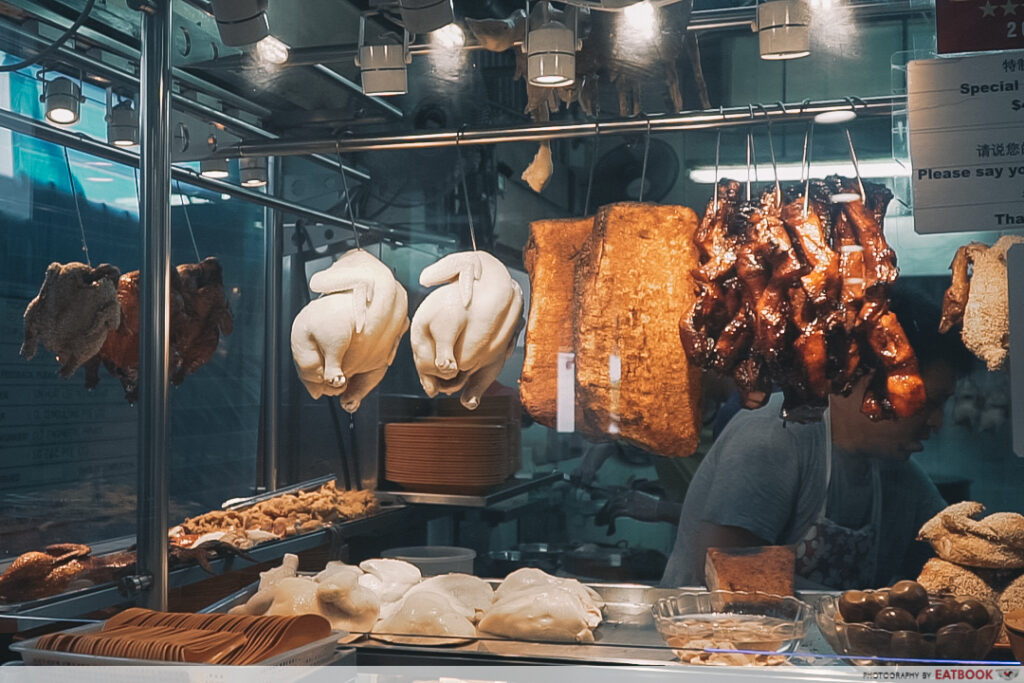 Walking up to the stall, the first thing that caught my eye was how appetising each meat looked at it was displayed at the counter. Seeing the hanging plump and juicy chicken and crispy pork belly definitely made me salivate.
The verdict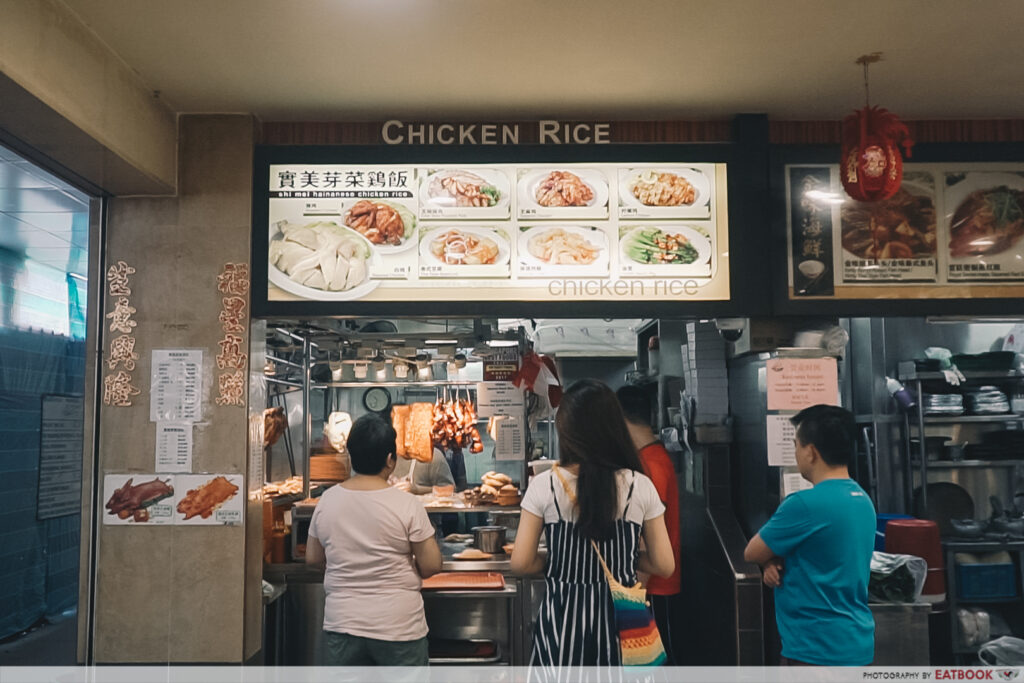 Shi Mei Hainanese Chicken Rice offers a quick and affordable form of comfort food that brings back a sense of home. The food here is decent, but they're nothing much to shout about. Nonetheless, if you're looking for a wallet-friendly and value-for-money chicken rice fix, this is the place to be.
As Bukit Batok is a little out of my way, I would not go down specially to have this again. However, if you live around the area or happen to be in the vicinity, do head down for a try yourself. Come early if you want to skip the crowds during peak hours.
For more chicken rice feasts, check out this list of unique chicken rice dishes!
Address: 371 Bukit Batok Street 31, #01-326, Sin Huat Lee Restaurant, Singapore 650371
Opening hours: Daily 9am to 9pm
Website
Shi Mei Hainanese Chicken Rice is not halal-certified.
Photos taken by Thaddeus Lim.
This is an independent review by Eatbook.sg.