Hainanese Curry Rice at Kovan that's open till 5am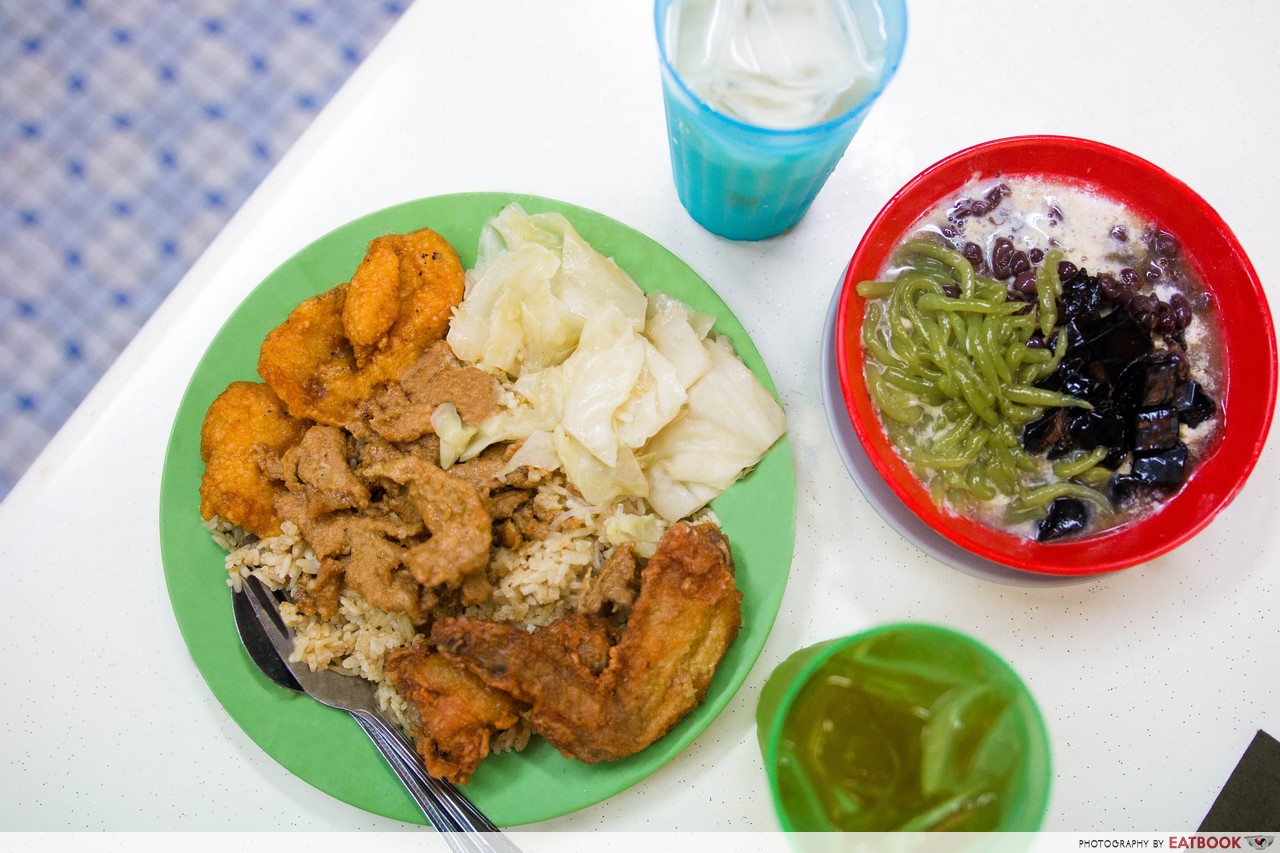 Sin Chie Toke Huan is no stranger to residents of Kovan. Boasting a long line of customers from the moment it opens at 6pm, they are quick to churn out dish after dish, satisfying customers' palates and wallets. The best part is, they're open all the way till 5am every morning, making for a great supper spot if you're in the area. Being both affordable and conveniently located just a short walk from Kovan MRT Station, Sin Chie Toke Huan might just become your next late-night go-to.
Food at Sin Chie Toke Huan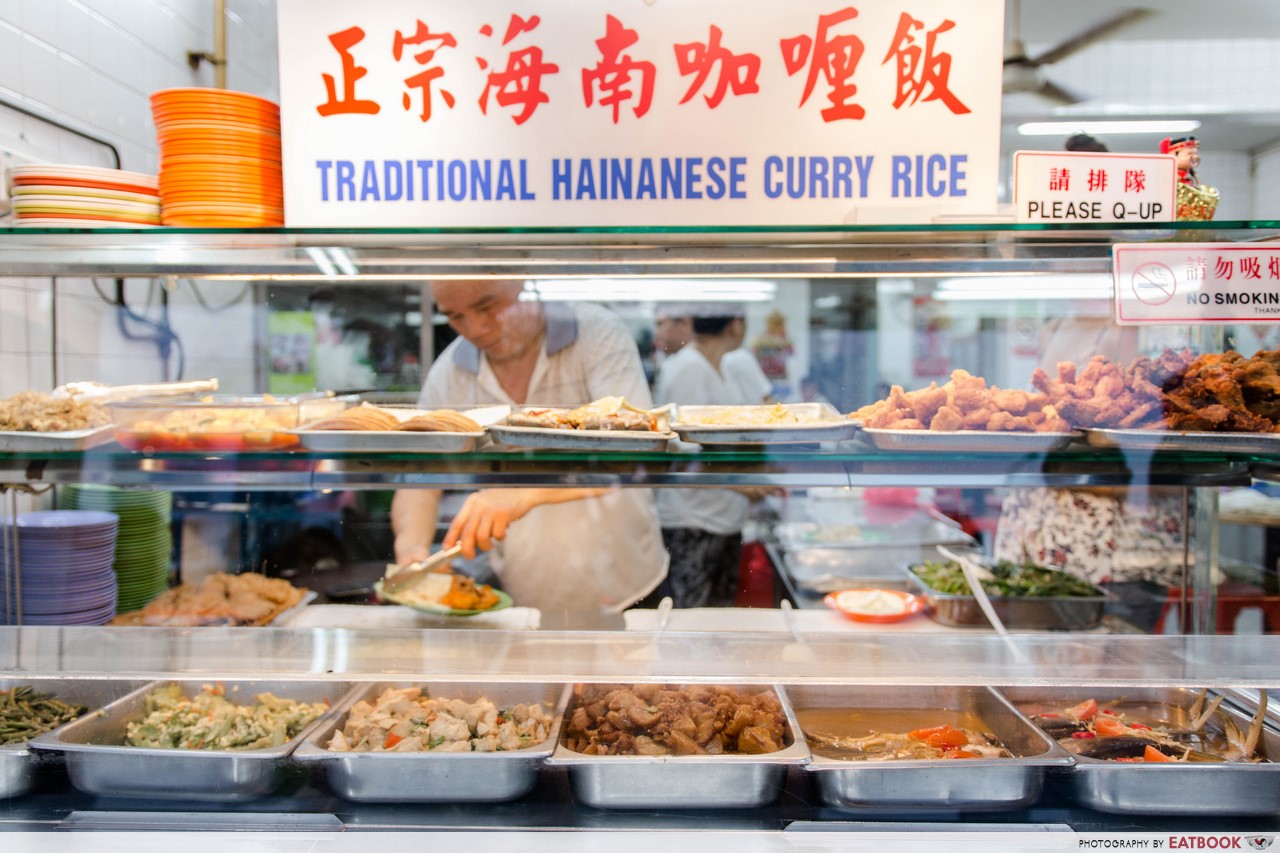 Walking into Sin Chie Toke Huan, all the sides for their Hainanese curry rice are conveniently on display right at the entrance. Offering a wide array of ingredients, some of the dishes here are only available on certain days, while others are available daily.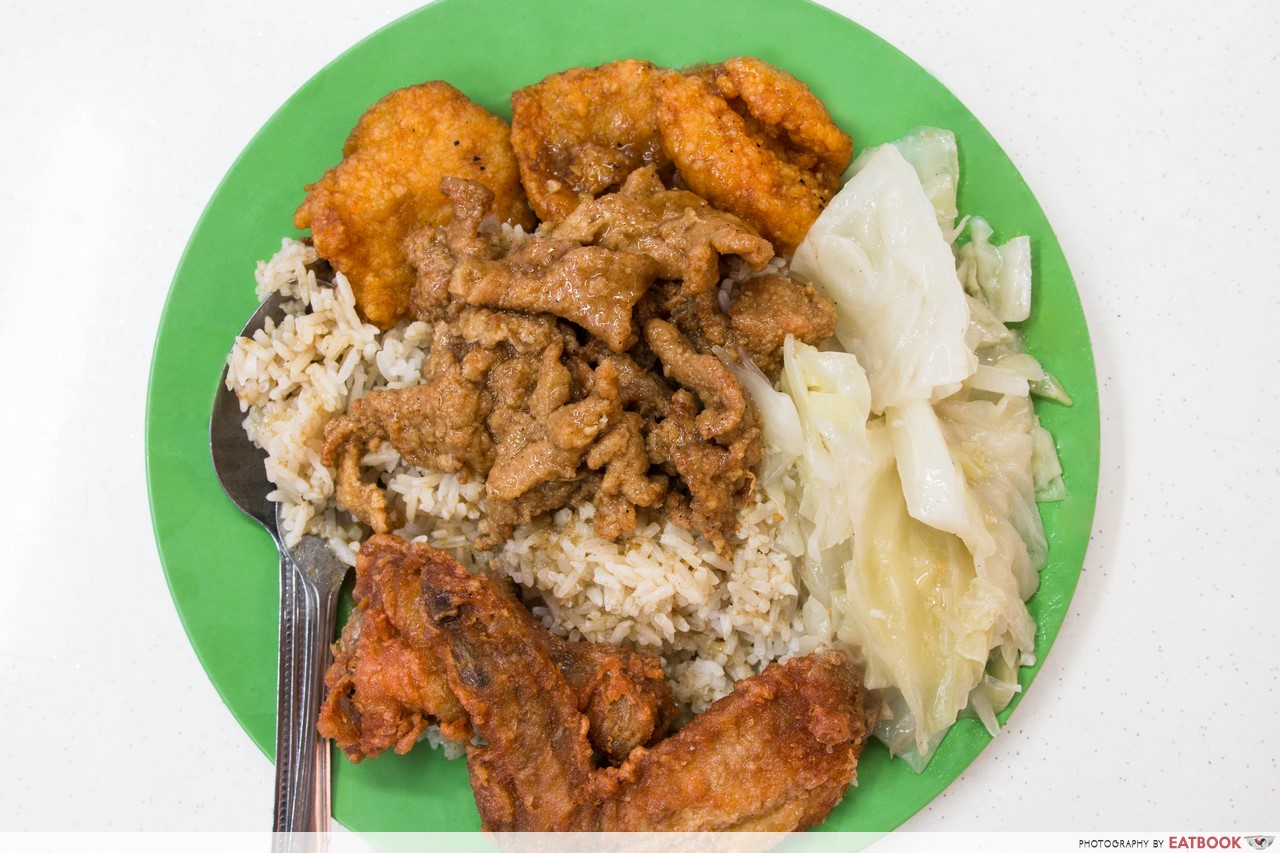 We ordered their Traditional Hainanese Curry Rice with four sides – one veggie, one fish, and two meats – and this came to a total of $6.50. The curry rice itself was delicious. Every grain of soft, fluffy rice was coated in curry that was rather mild in spiciness. It was flavoured well, and we could smell and taste the aroma from the curry leaves. However, my only gripe was that it could have had a little more of a spicy kick to it.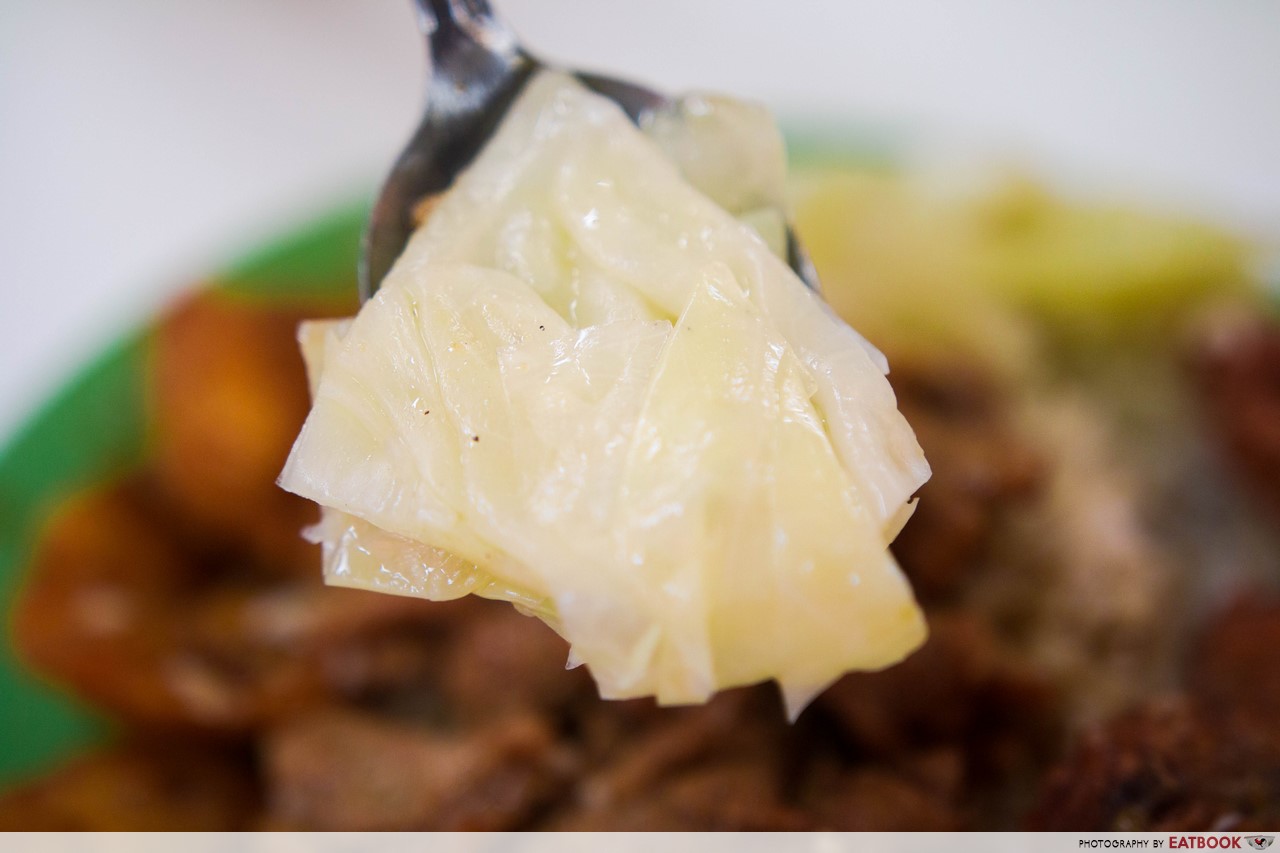 The braised cabbage was soft, yet retaining a crunchiness we did not expect. It was delectable to bite into, and carried a mild garlic flavour that wasn't overpowering yet prevented the cabbage from tasting bland.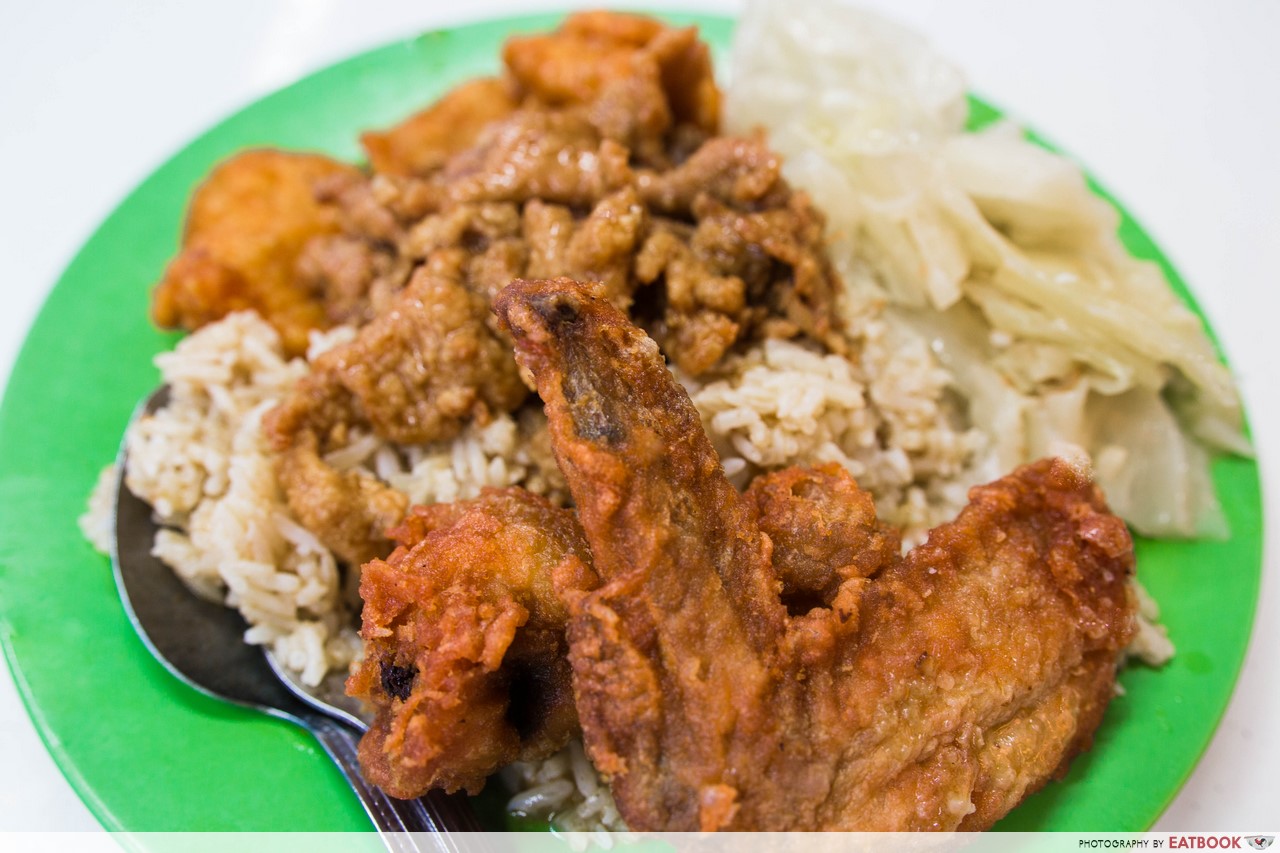 The prawn paste chicken was perfectly fried, with a crunchy, crispy exterior encasing juicy, tender meat. The taste of prawn paste was slightly on the mild side, but no complaints as overall the chicken was still sufficiently flavourful.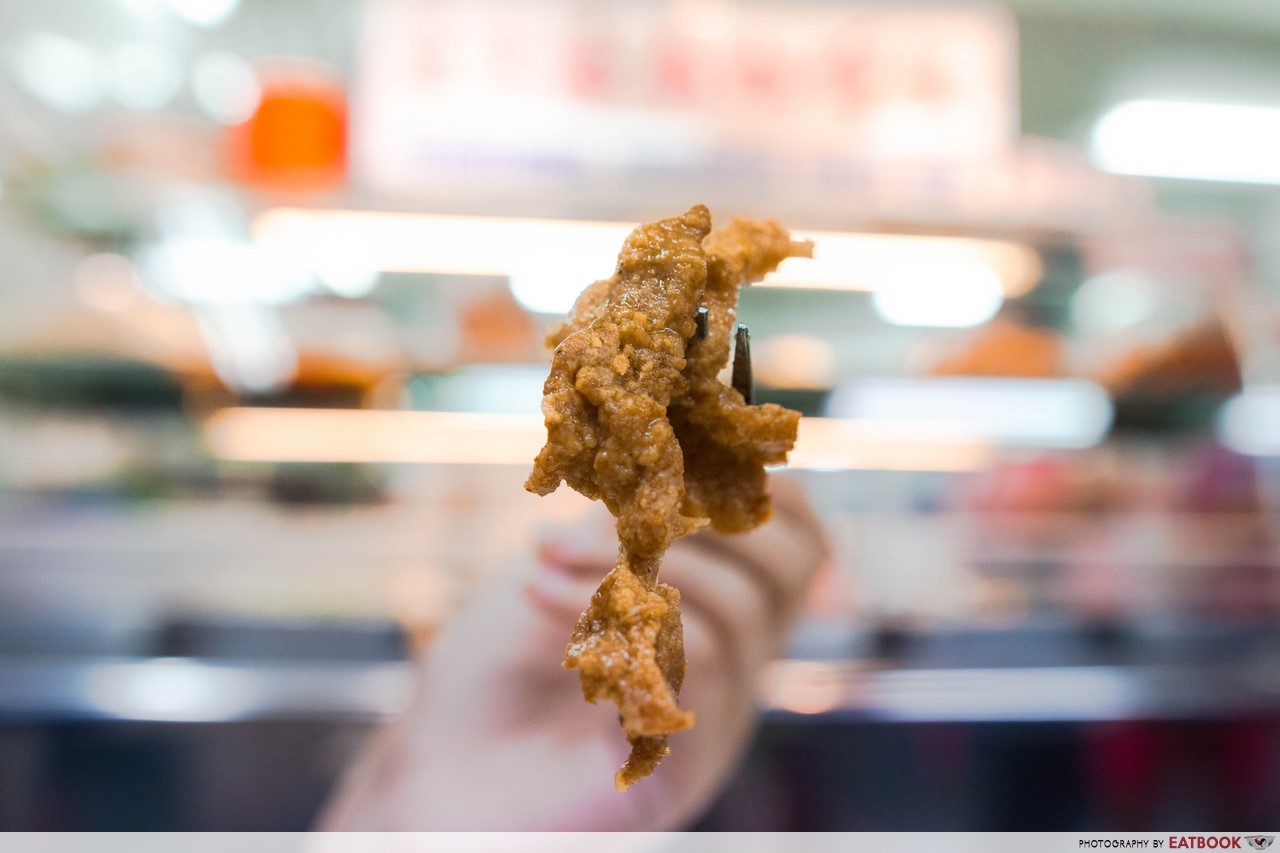 The sliced pork we got was very tender, but slightly salty on its own due to the soya sauce it was marinated in. However, this can be easily resolved by eating it with the curry rice. The fried batter coating the pork was also crunchy, and the portion served was rather generous.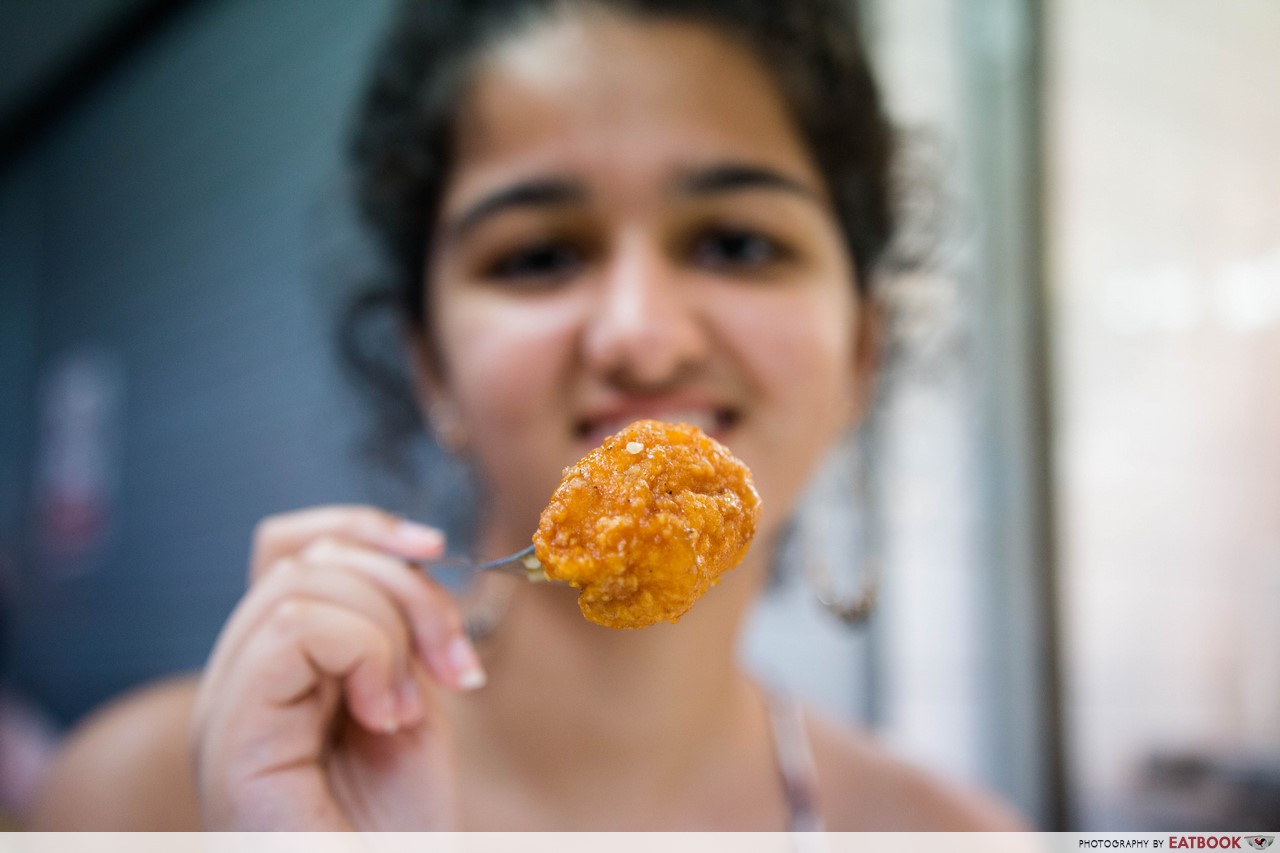 The last ingredient we ordered was fish. The crispy fish was served in a sweet and sour sauce that went well with the succulent and tender flesh. This was by far my favourite ingredient, as the meat was soft, while the skin retained its crispiness despite being doused in sauce.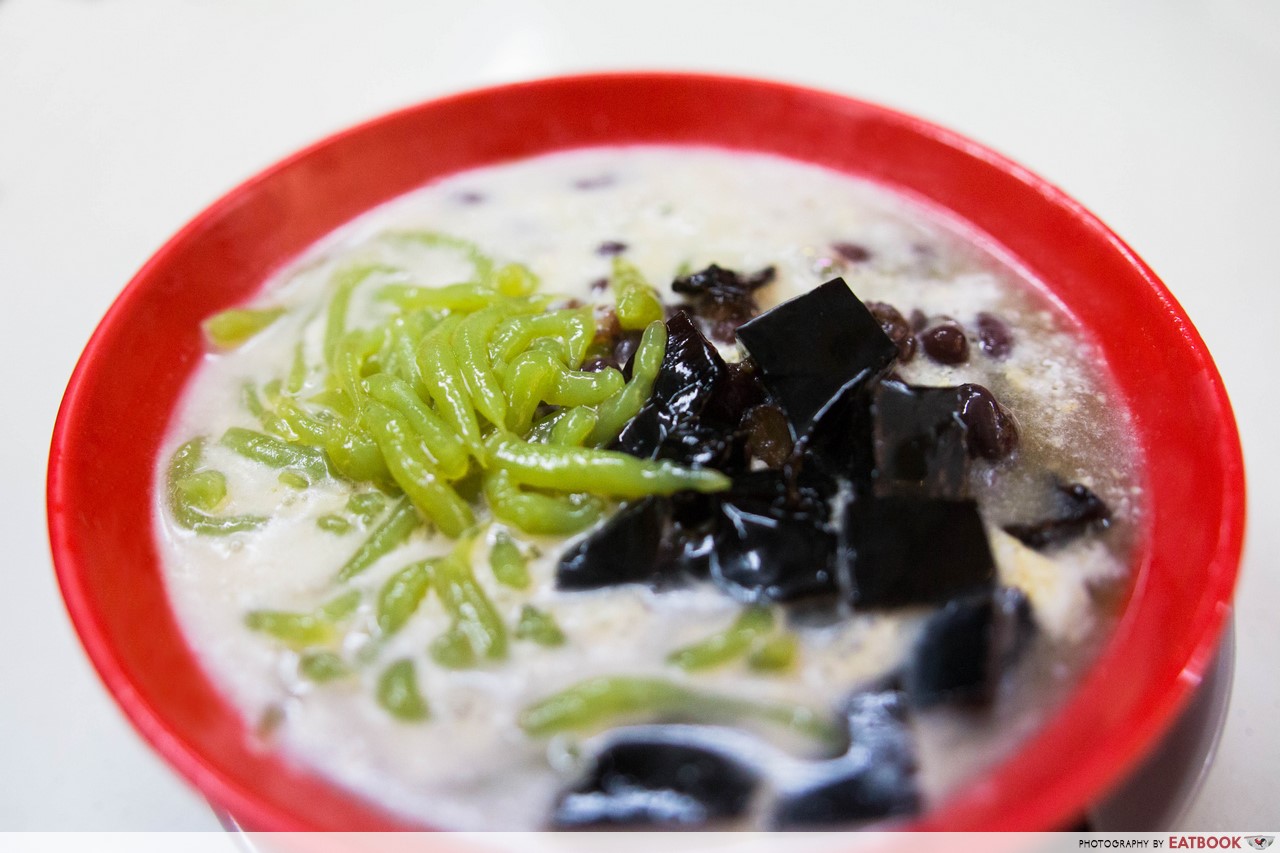 We also ordered Cendol ($2), which came with grass jelly, cendol jelly, gula melaka, beans, coconut milk and, of course, shaved ice.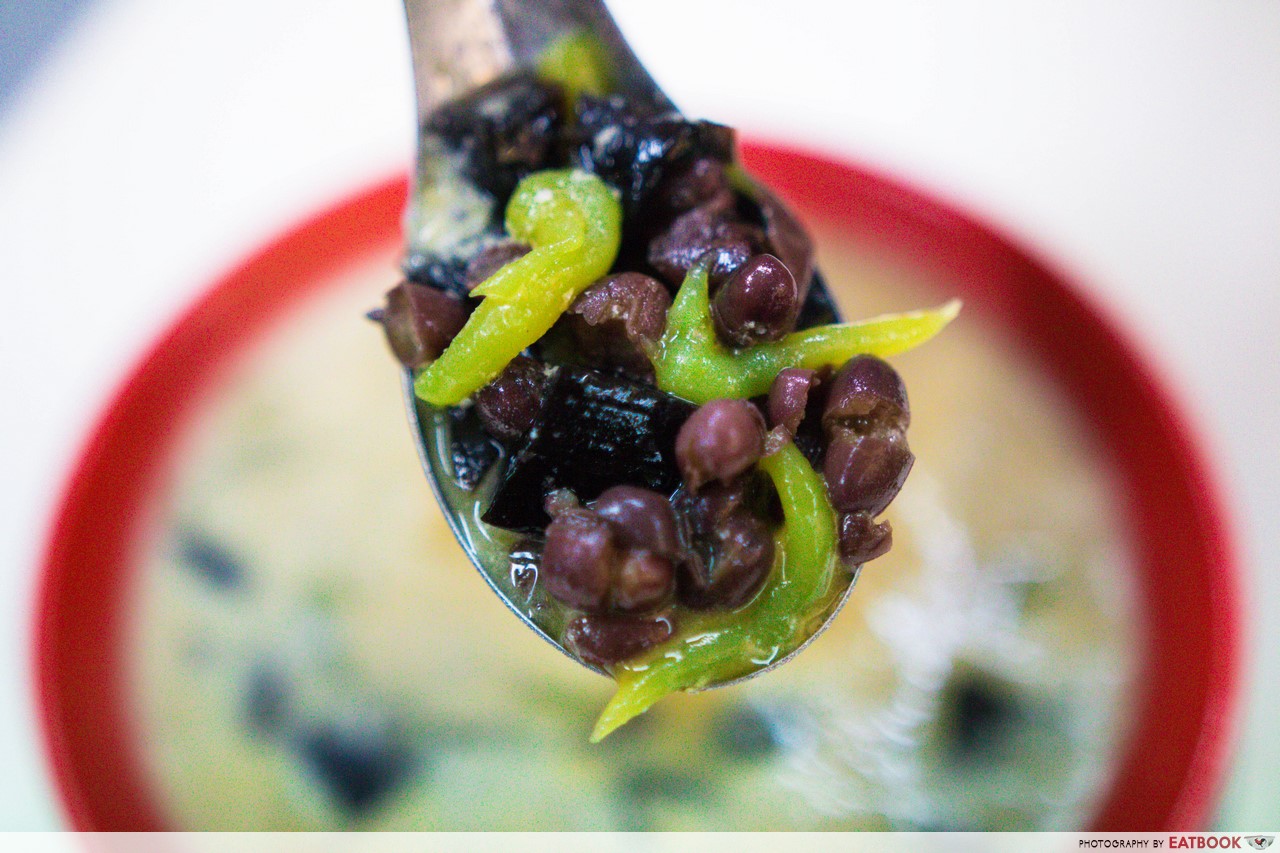 The portions of each component were just right, making each spoonful a delightful flavour and texture combination from the soft jelly, slightly firm beans, crunchy ice, and the mild sweetness provided by the gula melaka. This is the perfect dessert to end the meal with, especially on warmer evenings when you need something cool and refreshing.
Ambience at Sin Chie Toke Huan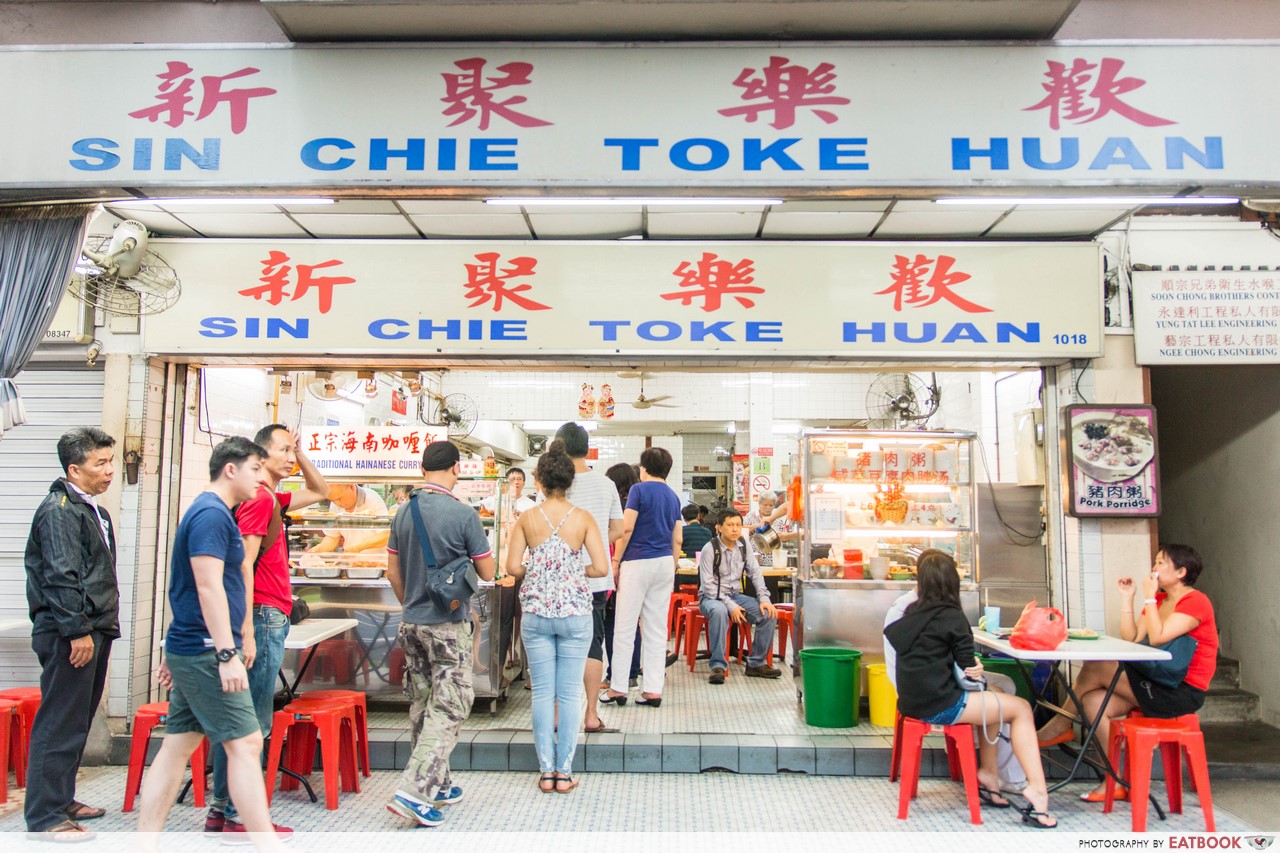 Queues form outside Sin Chie Toke Huan the moment it opens at 6pm. However, the efficient staff members are quick to dish out plate after plate, making your wait a short one. Most of the customers take away their food, which makes the five or six tables outdoors as well as the few indoors sufficient for customers dining in. The area is well-ventilated, and even sitting outdoors is rather cooling. However, on rainy days we'd recommend sitting indoors due to those pesky insects that come out in full force.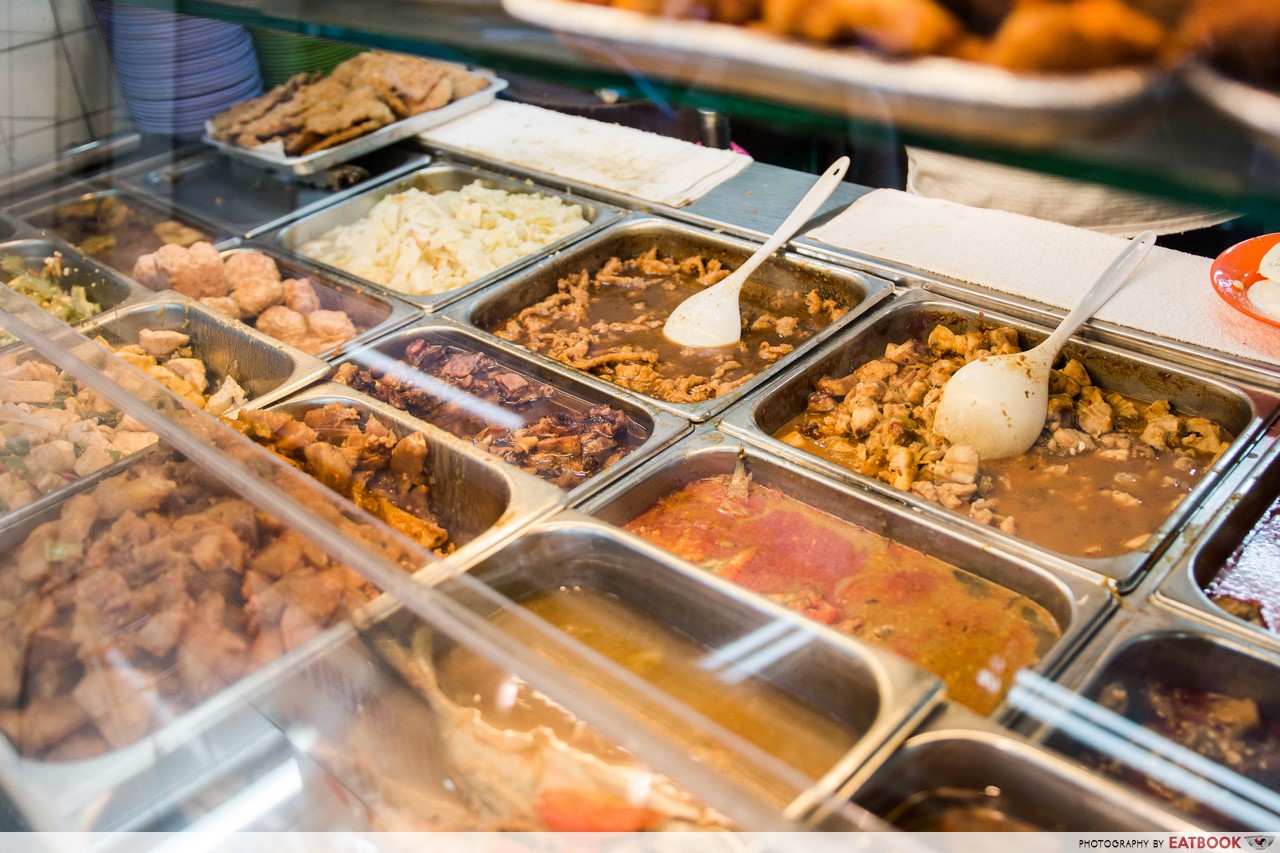 With everything on display, ordering is rather simple – you just point at what you want. However, the staff members only speak Mandarin, so if, like me, your grasp of the language isn't that great, you might need some help communicating certain things.
The verdict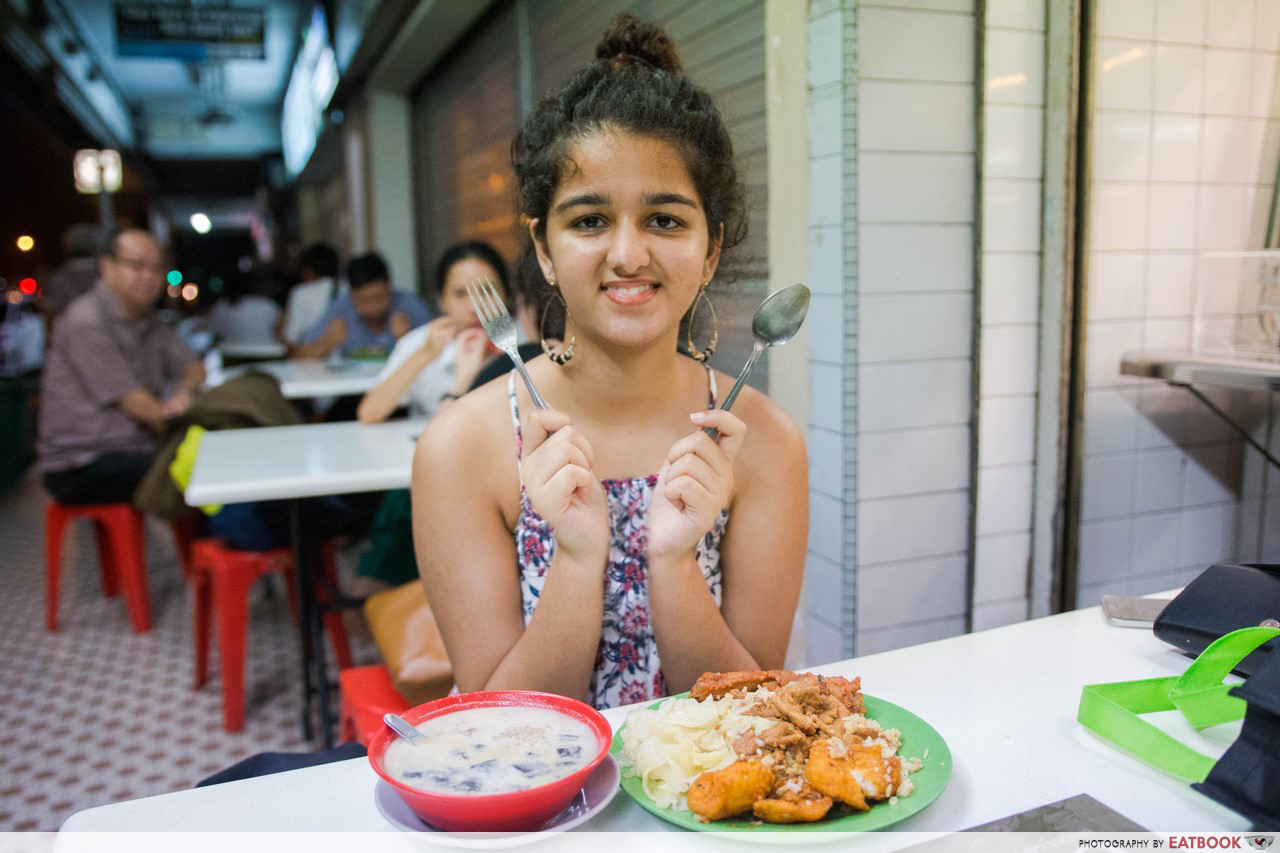 The food at Sin Chie Toke Huan may not be anything to rave about, but it is warm, comforting food that will be sure to satisfy any craving. Being open till 5am is just the icing on top of the cake, so be sure to jio your supper kakis here the next time you're in need of late-night supper!
Address: 1018 Upper Serangoon Road, Singapore 534756
Opening hours: Daily 6pm to 5am
Tel: 9003 5337
This is an independent review by Eatbook.sg
Summary
Pros
– Affordable
– Open till 5am
– Large variety of delicious dishes
Cons
– Staff members only speak Mandarin
Recommended Dishes: braised cabbage, sliced pork, sweet and sour fish, prawn paste chicken, cendol ($2)
Operating Hours:
Monday – Sunday 6pm to 5am
Tel:
9003 5337
Address: 1018 Upper Serangoon Road, Singapore 534756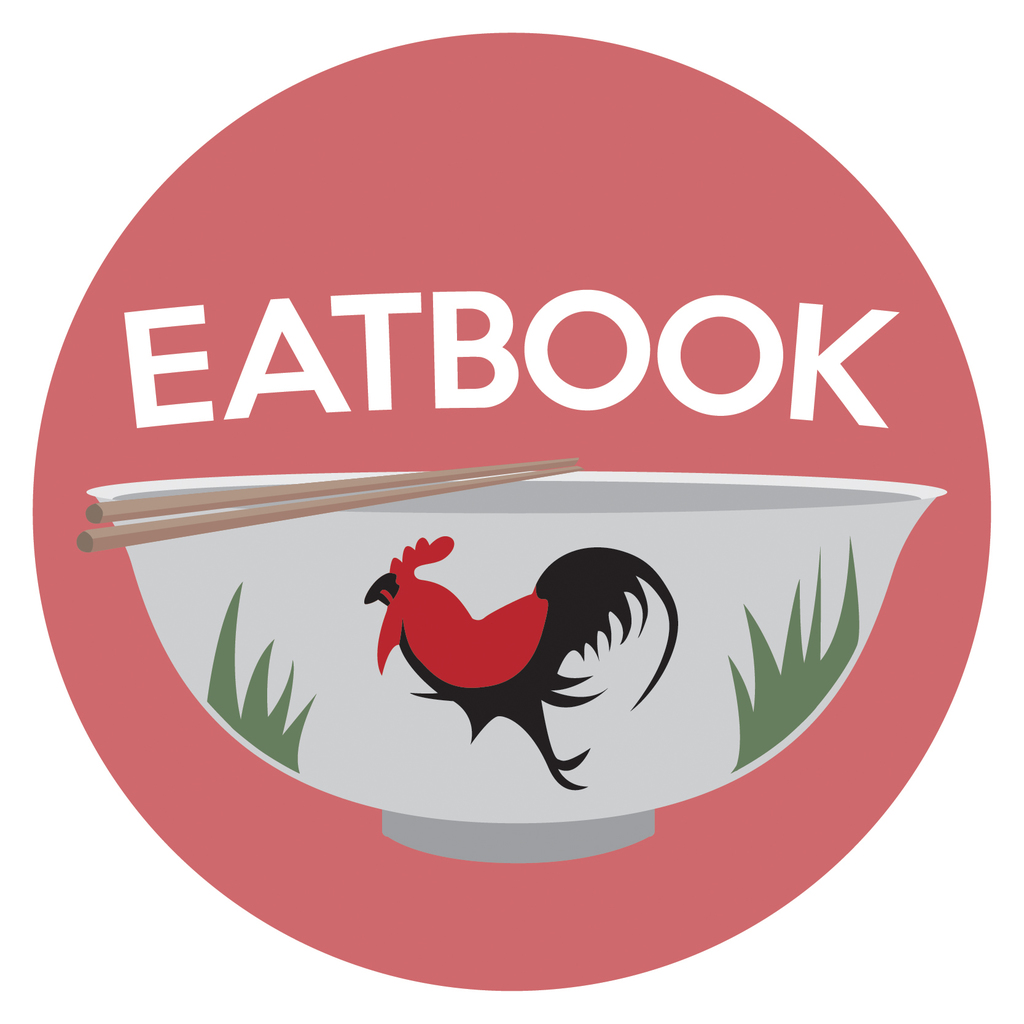 Drop us your email so you won't miss the latest news.