---
Spiciest chicken wings to get hot and heavy with 
---
The last time I ate Korean spicy noodles, I had to alternate each mouthful with a huge gulp of milk. I'm one oddball who loves to turn up the heat, but cannot stomach anything too spicy. If you're like me and want to up the game, here are 10 spiciest chicken wings to stretch your threshold. Warning: these hot wings are legit, don't be too gung ho and dive in without thinking! If chicken wings are not your thing, check out these restaurants with some of the spiciest dishes in Singapore!
---
1. Crazy Mofo Spicy Buffalo Wings  
---
Go cray cray at Overeasy with Crazy Mofo Spicy Buffalo Wings ($10++ for four pieces). Or be daredevils and request for their Spicy Wing Roulette ($10++ for four pieces), which consists of a platter of chicken wings that includes one level 10 killer. Play a round of roulette with your friends, and pray hard that lady luck is by your side!
Address: 541 Orchard Road, #01-01, Liat Towers, Singapore 238881
Opening hours: Mon 5pm to 12am, Tue-Thur 12pm to 12am, Fri 12pm to 1am, Sat 10am to 1am, Sun 10am to 12am
Tel: 6684 1453
Website
Menu
Full list of outlets
---
2. Nuclear Habanero Wings   
---
Wing Zone offers more than 10 sauces to go with your wings, each with a unique flavour. If you are up for a challenge, go big with Nuclear Habanero ($7.95 for six pieces). The initial taste may lean more towards the vinegary side, but the spiciness will hit you with a bang after a few bites!
Address: 201 Victoria Street, Bugis+, Level 4, Singapore 188067
Opening hours: Daily 11am to 10pm
Website
Full list of outlets
---
3. DEVIL's Wings 
---
Most may leave Spruce feeling happy about the great brunch they had, but it is their DEVIL's Wings ($18++ for eight pieces) that will leave you with an unforgettable experience. Thoroughly tossed in a special chilli sauce, these wings are not for the weak. If you want to take it easy, their Hot Wings ($17++ for eight pieces) is a milder, yet still tasty option.
Check out other Bukit Timah cafes or cheap food around Bukit Timah.
Address: 260 Upper Bukit Timah Road, #01-01, Singapore 588190
Opening hours: Mon 6pm to 12:30am, Tue-Fri 11:30am to 12:30am, Sat-Sun 9:00am to 12:30am
Tel: 6466 5582
Website
Menu
Full list of outlets
---
4. The Most Talked-About Buffalo Wings  
---
Jerry's Barbecue & Grill is an aviation-themed cafe that serves Western grub, and one item that stands out is The Most Talked-About Buffalo Wings. With six levels of spiciness ranging from L1 Smokin' ($14.95++ for six pieces) to L6 Jerry's Insanity 6x (19.95++ for six pieces), there is a level for everyone – even those with a low tolerance. This is not the time to be an overachiever, only order level five and level six if you're feeling confident!  
Check out other Seletar food spots worth trying!
Address: 277 Jalan Kayu, Singapore 799505
Opening hours: Daily 12pm to 11:30pm
Tel: 6484 0151
Website | Full list of outlets
Menu
---
5. Cocaine Wings 
---
Overlooking the Kallang River and Marina Bay's skyline, dining at Kontiki is considerably relaxing until you order Cocaine Wings in Level Death ($17++ for five pieces). Deep fried wings are coated in sticky chilli sauce – one bite is more than enough to send you into a fiery frenzy. Go easy on these wings or be prepared to leave the restaurant with a burning tongue and swollen lips.
Address: 11 Rhu Cross, #01-02, Singapore 437440
Opening hours: Tue-Fri 3pm to 12am, Sat-Sun 10am to 12am
Tel: 6268 5255
Website
---
6. Atomic Wings     
---
Wingstop's Atomic Wings ($7.95 for six pieces) live up to its name of being the spiciest wings on the menu. Juicy chicken wings are coated in habanero pepper sauce, inducing tears almost instantly. Swap your usual wings for boneless chicken wings at no extra charge, and proceed to test your tolerance by popping these little bombs in your mouth!
Address: 180 Kitchener Road, #B1-33/34, City Square Mall, Singapore 208539
Opening hours: Daily 10:30am to 10pm
Tel: 6509 6571
Website
Menu
Full list of outlets
---
7. Buffalo Wings

---
One of Royz et Vouz's bestsellers is their Buffalo Wings ($14.90++ for four wings and four drumlets). Marinated chicken is deep fried and tossed in house-made cayenne hot pepper sauce, and served with a side of sour cream. For people with a high threshold for spiciness, having one wing might be, no pun intended, chicken feet to you. But the heat will intensify after the third wing, so be sure to pace yourself!
Address: 137 Telok Ayer Street, #01-01, Singapore 068602
Opening hours: Mon-Thur 11am to 10pm, Fri 11am-11pm, Sat 12pm-11pm, Sun 12pm-10pm
Tel: 6293 0270
Website
Menu
Full list of outlets
---
8. Level 10 Buffalo Wings

---
Nestled within the Sembawang neighbourhood, Buckaroo BBQ and Grill serves buffalo wings ranked from level one to 10. Their succulent and aromatic wings are seasoned with different blends of peppers and are not for the faint-hearted. For a good challenge, order Level 10 Buffalo Wings ($30.30+ for six pieces) and try your very best to hold back tears, sweat and snot while eating.     
Address: 921 Upper Bukit Timah Road, Singapore 678202
Opening hours: Wed-Mon 4pm to 11pm
Tel: 6481 4986
Website
---
9. Spitfire Wings 
---
Wings Bar is a vintage aviation-themed bar that serves chicken wings in 10 different flavours. Spitfire ($8.90++ for six pieces) is one of their spiciest, with The Flying Tiger ($8.90++ for six pieces) being the runner up. Get both flavours to share, and don't fret even if things get a tad too spicy. Just dip each wing in the blue cheese dressing given to tone down the heat!    
Address: 3D River Valley Road, #01-02, Clarke Quay, Singapore 179023
Opening hours: Sun-Fri 5pm to 2:30am, Sat 5pm to 3:30am
Tel: 6333 4460
Website
Menu
---
10. South West Tavern  
---
If looks could kill, the vibrant red sauce atop these Suicide Wings ($22++ for six pieces) from South West Tavern would have murdered me. The main ingredient in their wings is jolokia, a chilli pepper that once made it to the Guinness World Record as the spiciest pepper. Order these only if you're confirm plus chop super confident. Take up their Suicide Wings Challenge and wipe out six spicy wings and one beer within 15 minutes to have that meal free, a bottle of hot death sauce and a feature on their 'Hall Of Fame'! If you want more, they also have a Spaghetti from Hell ($26++) that is said to be Singapore's spiciest pasta.
Address: 8 Boon Lay Way, Singapore 609964
Opening hours: Daily 11am to 12am
Tel: 6515 4303
Website
Menu
---
Don't be chicken, try these wings!
---
There is just something enticing and addictive about spicy food, especially when they come in the form of chicken wings. Do try these wings and comment to let us know if we missed out other killer spicy wings in Singapore!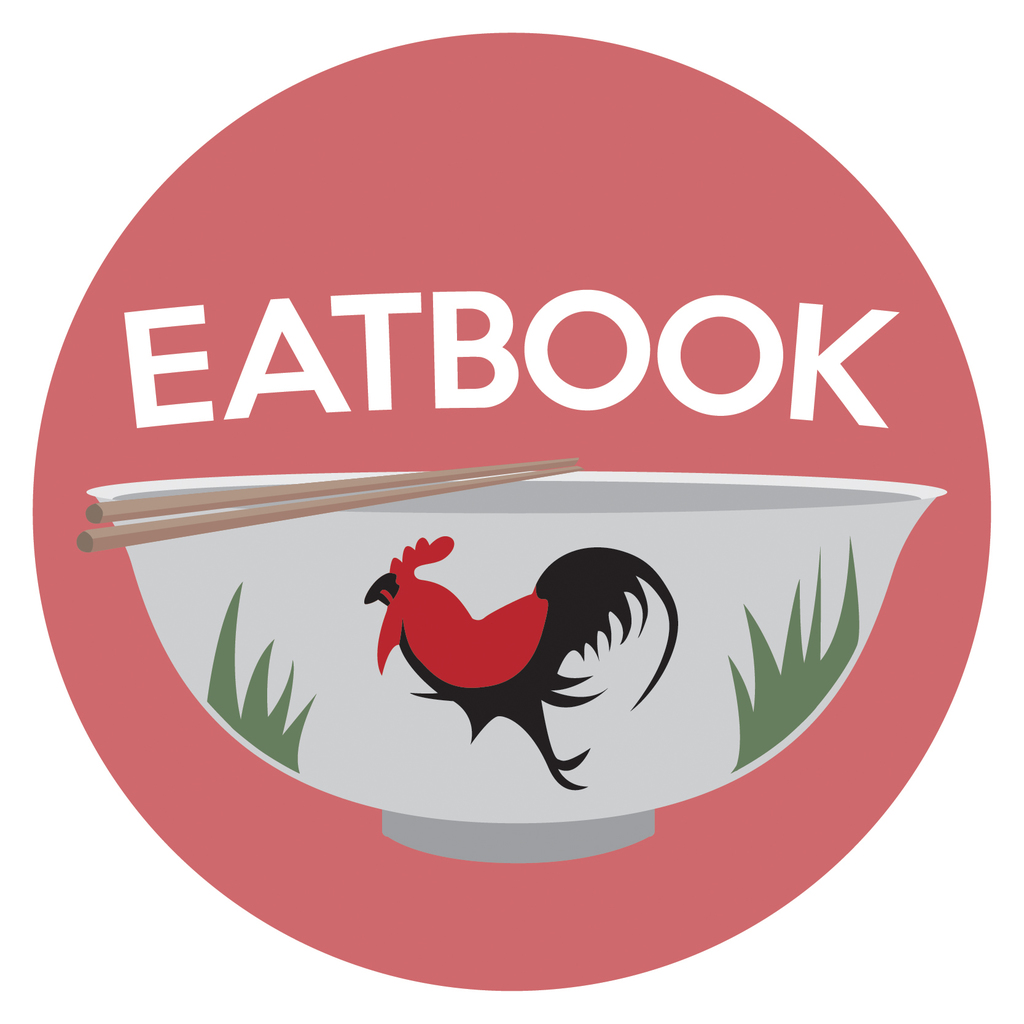 Drop us your email so you won't miss the latest news.