---
Cheap Bukit Timah food for budget eaters
---
News just got out that Beauty World Food Centre is about to close, and our hearts go out to the hawkers who have to relocate. Since we can't get our fix of Hambaobao or Buta Kin from Beauty World anymore, we have to find other eateries worthy of our buck. We've talked about Bukit Timah cafes that are conveniently located, but let's be real, not everyone can afford to hit cafes all the time. For budget eaters who often find themselves at this so-called atas area, here are 10 filling meals you can get with a green note.
---
1. Le Tian Tian
---
At first glance, Le Tian Tian at Bukit Timah Plaza looks just like any other Chinese dessert shop. They've got a wide range of sweet treats including Durian Chendol ($5), Gui Ling Gao ($3.40) and Hawthorn Jelly ($2.60). But what makes this place stand out is their savoury options such as Chee Cheong Fun ($2.80) and Chicken Rendang ($5). The rempah (spice paste) in the rendang I had contained a delicious explosion of spices. The dish wasn't too oily and tasted like a home-cooked meal prepared with care – definitely worth a try.
Address: 1 Jalan Anak Bukit, #B2-06, Bukit Timah Plaza, Singapore 588996
Opening hours: Mon-Fri 9:30am to 9pm, Sat-Sun 8am to 9pm
Tel: 6466 4118
Website
---
2. Jew Kit Hainanese Chicken Rice
---
Jew Kit offers chicken rice sets that range from $3.90 to $5, but what makes them worth visiting is their decor. Entering this eatery made me feel as if I was walking into a dining hall from the 1960s. The walls are adorned with Chinese portraits, and vintage knick-knacks are littered around the dining area. Other than chicken rice, you can also get zi char dishes such as Yang Zhou Fried Rice ($5).
Address: 170 Upper Bukit Timah Road, #B1-16/17/18, Bukit Timah Shopping Centre, Singapore 588179
Opening hours: Daily 10am to 9pm
Tel: 6463 2637
Website
Click here for more info on other Jew Kit outlets.
---
3. Nonya Delicatessen
---
Nonya Delicatessen started 40 years ago, and is a popular eatery that often has a long queue during lunch hours. They're known for serving sedap Mee Siam ($5), Mee Rebus ($5) and Laksa ($5). Another must-try here is Nasi Kunyit ($7), which is turmeric rice served with a curry chicken thigh, hard-boiled egg and achar. Various kuehs are also available. Most items are usually sold out after lunch, so be sure to head down early!
Address: 1 Jalan Anak Bukit, #B2-K69, Bukit Timah Plaza, Singapore 588996
Opening hours: Daily 12pm to 8pm, or until everything is sold out.
Tel: 6469 1166
---
4. Tong Kee Roasted Delight
---
Tong Kee is a gem well-frequented and often mentioned by residents in the area. They serve delicious wanton noodles and dumpling noodles for just $3, and portions are generous. Spicy food lovers, remember to jia la (add more chilli) 'cause their chilli contains dried shrimp that adds umami to the dish. The noodles are usually sold out after lunch, so drop by early if you want a taste.
Address: 19 Toh Yi Drive, #01-129, Singapore 590019
Opening hours: Daily 9:30am to 7:30pm, or until everything is sold out.
---
5. Mr. Sushi

---
Found within Fairprice Finest at Bukit Timah Plaza, Mr. Sushi offers much more than takeaway sushi. A Mackerel Set ($8.50) comes with grilled and deboned mackerel, rice, miso soup and a side. To stick to a budget of $5, get a bowl of Oden ($5). Each portion includes a boiled egg, daikon (radish), konjac, and fish cakes in dashi broth. The food here is fresh and reasonably priced for the quality and quantity served. There's a seating area that you can choose to dine-in at, but you may want to dapao your food anyway 'cause it gets quite crowded during mealtimes.
Address: 1 Jalan Anak Bukit, #B2-01, Fairprice Finest, Bukit Timah Plaza, Singapore 588996
Opening hours: Daily 11:30am to 8:30pm
---
6. 99 Cafe
---
If you can't figure out what you're craving for, check out 99 Cafe. They've got dishes from various cuisines, and choices include Mee Rebus ($3), Putu Mayam ($2) and Hong Kong Mee ($4.50). Various snacks such as tau huay, kueh and fried bites are also found at the counter. I ordered the Hong Kong Mee and got a generous portion of tasty fried noodles served in a mini wok.
Address: 170 Upper Bukit Timah Road, #B1-11/12, Bukit Timah Shopping Centre, Singapore 588179
Opening hours: Mon-Sat 9:30am to 8pm
Tel: 9768 5959
Website
Click here for more info on 99 Cafe's Jurong outlet.
Tau huay fans, check out our list of unique tau huay in Singapore.
---
7. Platypus Family Kitchen

---
Platypus Family Kitchen offers a weekday beefy dog special that lets you get a chicken hot dog topped with juicy ground beef and Parmesan for just $2. If you've got a bit more cash, fill your tummy with a Bacon Aglio Olio Set ($6.90) that comes with soup and iced lemon tea. This casual cafe is under the Platypus Restaurant Group, which specialises in pastas and risottos.
Address: 1 Jalan Anak Bukit, #02-01B, Bukit Timah Plaza, Singapore 588996
Opening hours: Tue-Thur 10:30am to 5pm, Fri-Sun 10:30am to 8pm
Website
---
8. Chicken House Kampong Chicken Rice

---
My uncle once told me a tale of how his American lecturer was so obsessed with chicken rice that he ate it every day for lunch and almost had a heart attack. For those who want to prevent themselves from such a disaster, check out Chicken House's slightly healthier version of chicken rice. The slices of yellow-skinned kampong chicken I got were lean, had hardly any fat and weren't oily. Despite the apparent lack of fat, the meat was moist, tender and flavourful. The rice was tasty and not very oily. A set for one costs $4.40.
Address: 17 Lorong Kilat #01-01, Kilat Court, Singapore 598139
Opening hours: Daily 10:30am to 8:30pm, or until everything is sold out.
---
9. My Cosy Corner
---
Popular among students and residents, My Cosy Corner is a small eatery in Coronation Shopping Plaza that has been around since the late 1980s. The uncle here is a bit of a character, and some people may find him rude, but if you frequent here long enough you will find that he's part of Cosy Corner's charm. Their popiah ($2.50) doesn't taste quite like any other popiahs you'll find around. It is packed like a burrito and garnished with crunchy bits that add texture. Do note that it's not served on Sundays. Other dishes you can find here are Nonya, Japanese and Western dishes that start at $5.
Address: 587 Bukit Timah Road, #02-02, Coronation Shopping Plaza, Singapore 269707
Opening hours: Mon-Sat 10am to 7:30pm, Sun & PH 11am to 4pm
Tel: 6463 8286
Website
---
10. Casuarina Curry
---
With Casuarina Curry's branch at Sixth Avenue, there's no need to travel all the way to Thomson for prata anymore. This prata house's iconic crispy pratas are like Singapore's version of croissants. Besides prata, they also have usual mamak stall dishes such as thosai, mee goreng and biryani. Prices for pratas start at $1.30 and thosais at $2. You can get a plate of mee goreng for $4.30, and prices for biryanis start at $6.
Address: 20 Sixth Avenue, Singapore 276479
Opening hours: Daily 7am to 11pm
Tel: 6469 6915
Website
---
Fill your tummy with $5
---
So there you have it, 10 places to help you survive Beauty World Food Centre's closure. Leave a comment if you know of any other hidden gems with cheap food in Bukit Timah!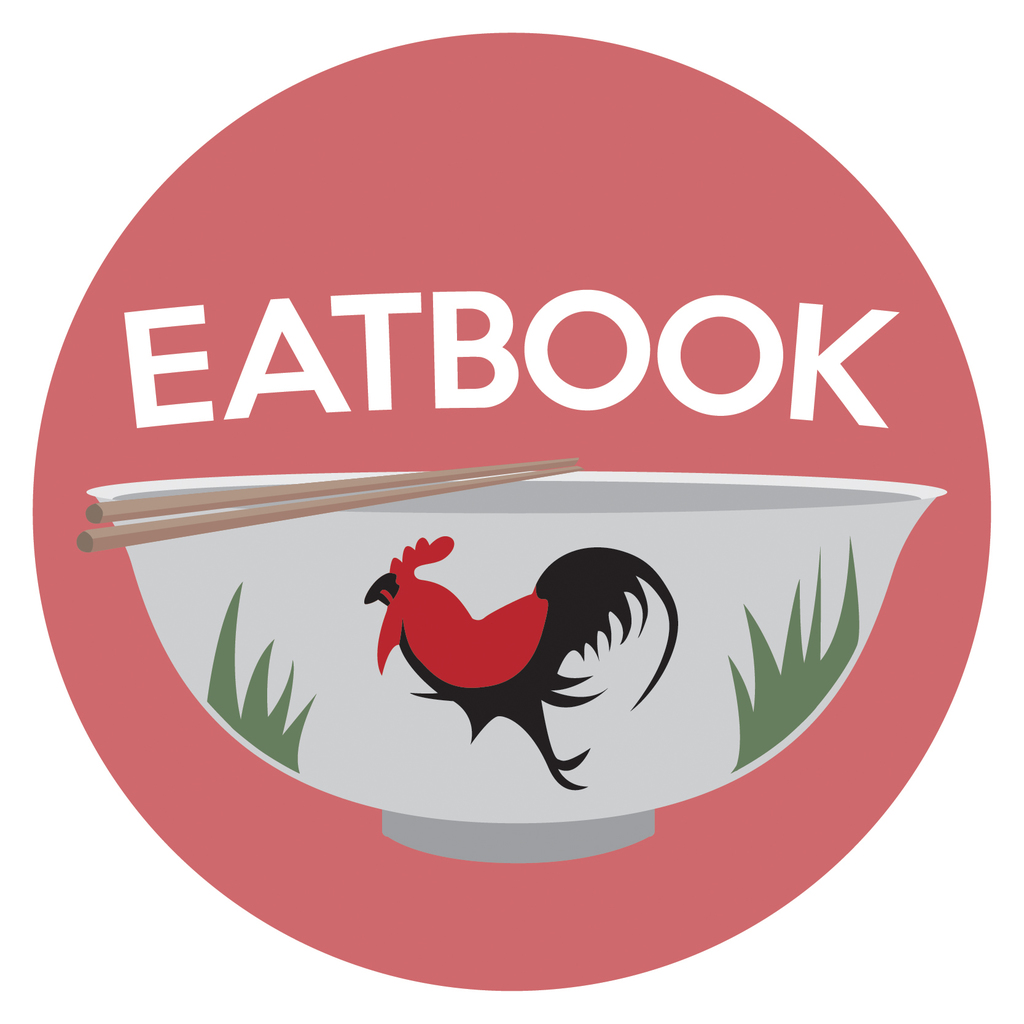 Drop us your email so you won't miss the latest news.