---
About Spruce
---
Update (4th April 2019): Spruce has relocated to Bukit Timah and Katong.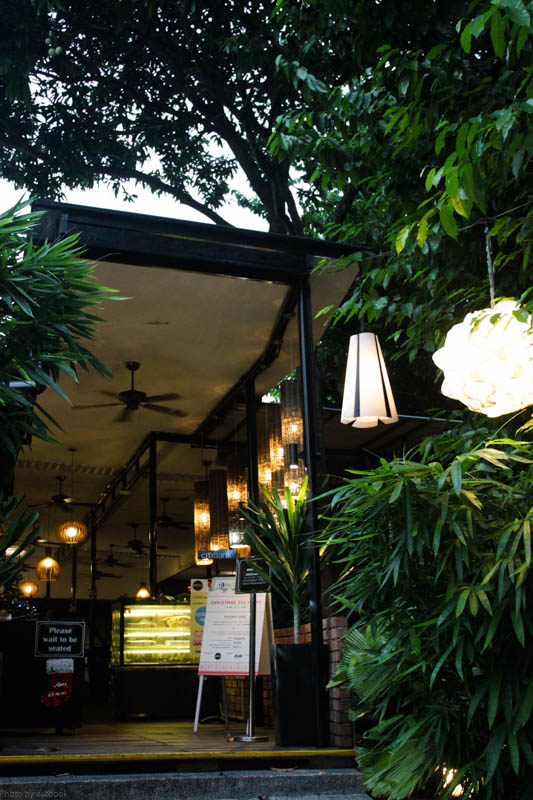 Italian restaurants seem to be a dime a dozen in Singapore. Unfortunately, there's only about a handful of them who genuinely provide great tasting, traditional cuisine. Spruce is one of the few, and genuinely surprised me with some really great dishes.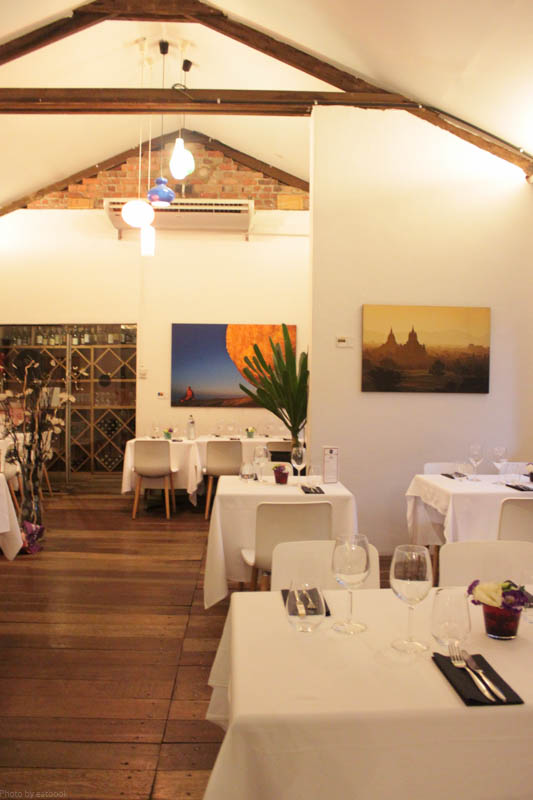 Located about 10 minutes away from Orchard Road, Spruce seems a million miles away from civilization on the outside with a gorgeous wooden patio amidst lush greenery. On the inside, the restaurant sparks elegance with tables lined with cloth and fine art hanging from the walls.
---
Appetizers
---
Fritto di Calamari e Gamberi $17
---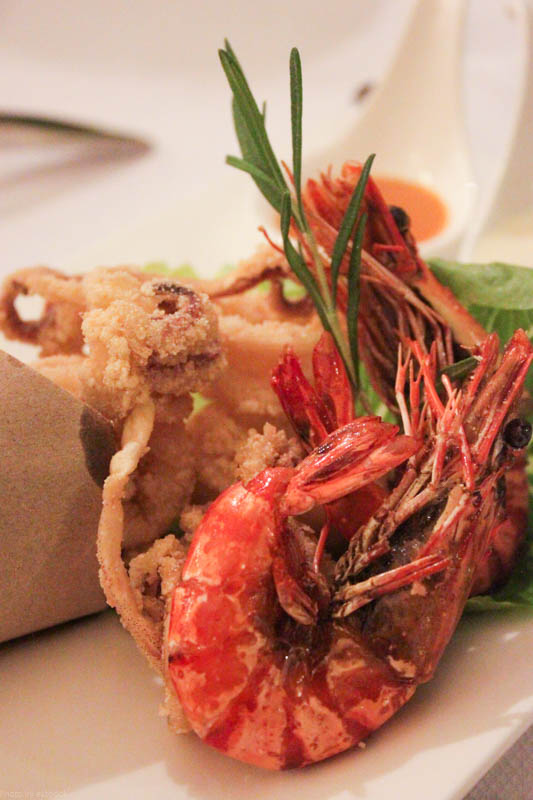 It's no Italian restaurant unless there's fried calamari on the menu! The calamari was fresh and well seasoned, but on thing that struck me was how the spicy sauce was actually had some kick to it. Local Italian restaurant interpretations of the term "spicy" are often severely underplayed, but this one strikes a good balance.
---
Polpette al Pomodoro $14
---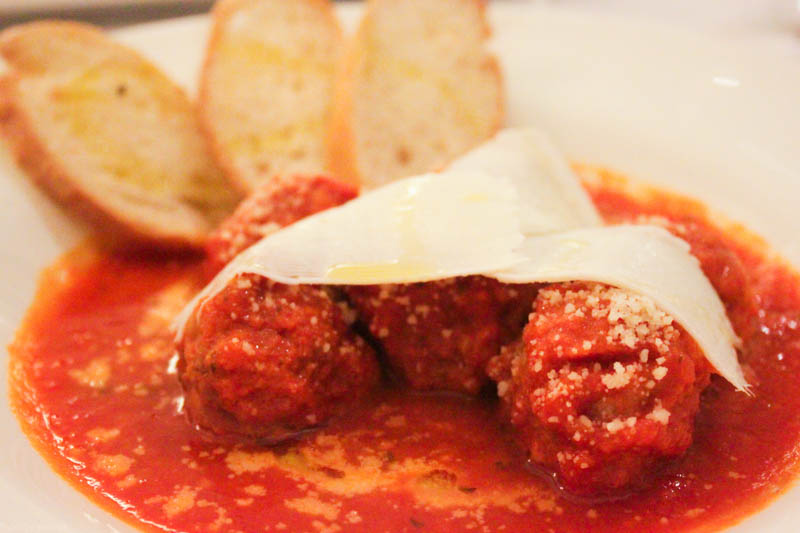 Hands down the best meatballs I've had in a long time. They weren't the slightest bit dry and tasted held their shape well instead of falling apart as you bite into it. The sauce that went along with the meatballs was fantastic as well, giving it a classic flavour worthy of your purchase.
---
Pasta
---
Trenette Burrata e Asparagi $22
---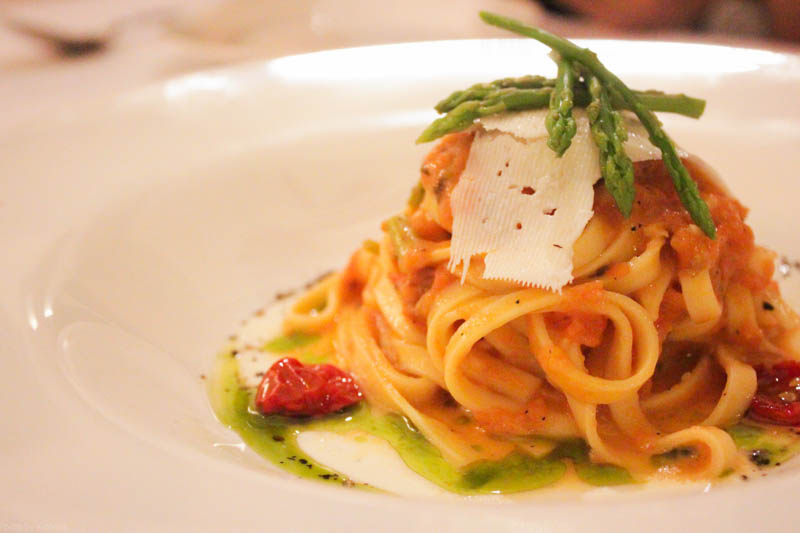 The pasta here is freshly made from a central kitchen everyday, but don't let that notion turn you off because it's still quality stuff. My one complaint about both the pasta dishes is that they were underseasoned for me, but it's nothing a little salt can't fix. This particular dish is cooked with tomato sauce, asparagus and ricotta cheese. The lements here were light and refreshing when put together, and it's a great summer brunch option.
---
Casarecce Norcina $24
---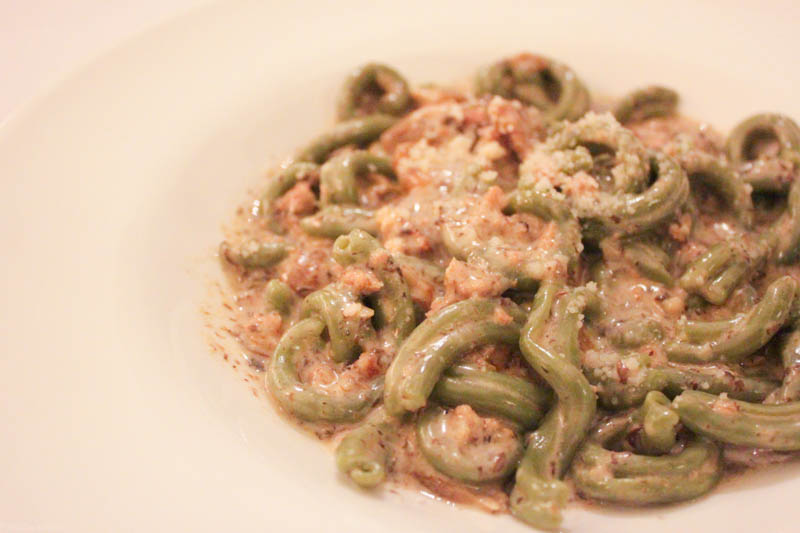 This homemade green pasta is actually made with spinach and aside from being underseasoned, tasted great. In contrast to the earlier dish, this one was heavier and had a more earthy tone with the inclusion of mushrooms and truffles.
---
Main Course
---
Tonno alle Erbe $28
---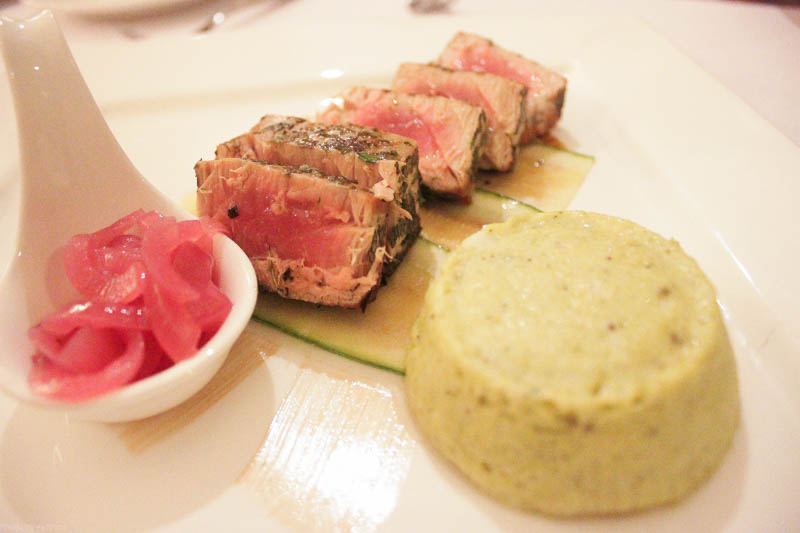 Great dish overall, as much as I want to make the tuna the star of the show, the broccoli flan really did it for me. It was light, slightly  creamy and it was kind of like having a cream of broccoli soup in a different way. The tuna itself was fresh, well seasoned and perfectly cooked.  
---
Brasato di Manzo $30
---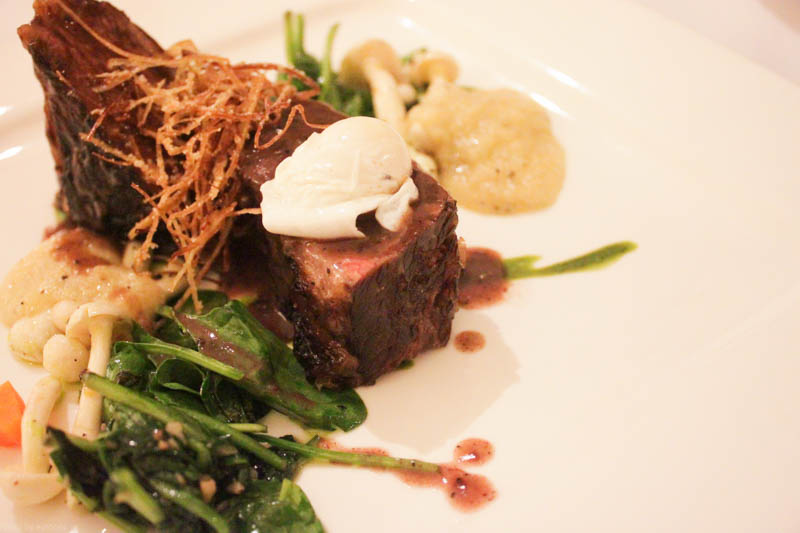 48 hour slow cooked short ribs tastes as good as it sounds. Savoury, tender and coated with a luxurious port wine sauce, meat lovers will thoroughly enjoy this dish. If I had to pick though, the tuna would be a slightly better choice just because I like that broccoli flan so much.
---
Dessert
---
Pannacotta Cuore Morbido $12
---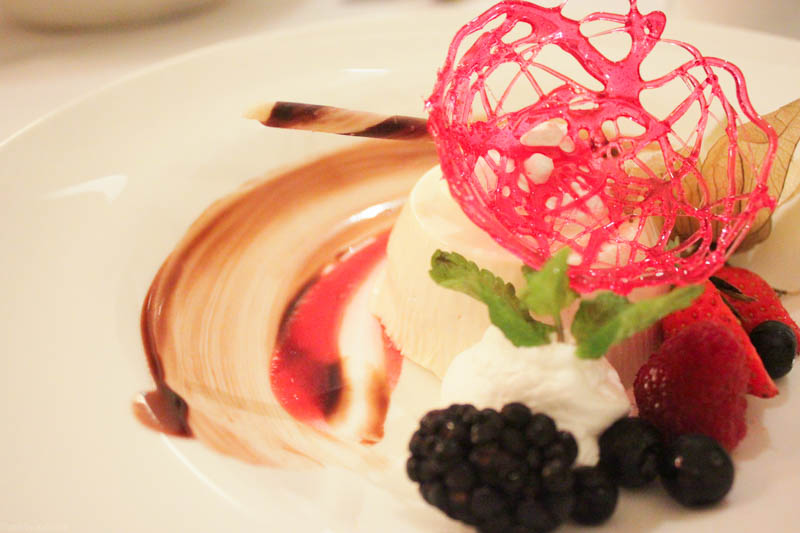 One of the most classic Italian desserts, the pannacotta is a simple and elegant dish. This one in particular was a little too stiff in texture, but makes up for it with some light and not overly sweet flavours.
---
Spugna di Pistacchio $14
---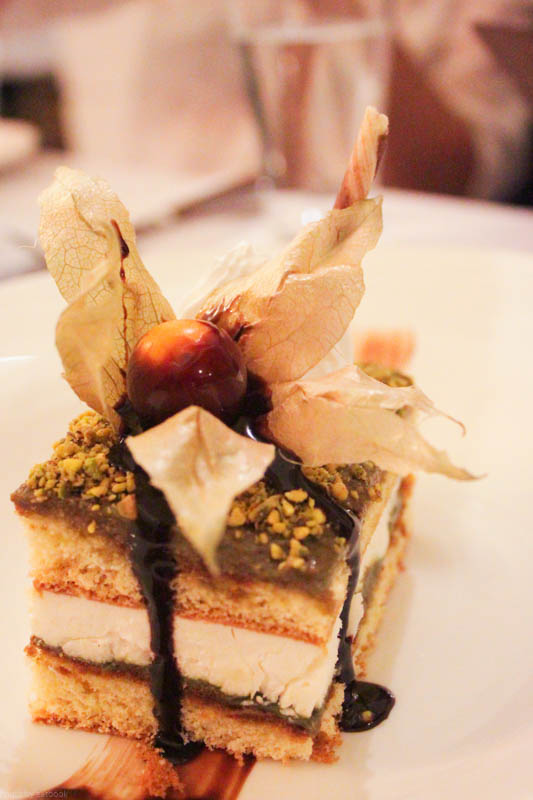 The dessert that stole the show is not a tiramisu, but a pistachio sponge cake. This light and fluffy dessert may come off dry and overly sweet at first, but the shot of espresso it comes with neutralises those concerns as you pour it over your new favourite dessert.
---
The Spruce Experience
---
Spruce managed to exceed my expectations for a sleepy Italian restaurant in the middle of nowhere and deliver a delicious experience. The prices are pretty average, and it's worth the price and trek to check out if you're a fan of Italian food and are looking for somewhere pretty to eat.
Summary
Pros
– Traditional and well-rounded plates overall
– Nails basic Italian flavours
Cons
– Under seasoned pasta
Opening Hours
Mon-Wed: 5:30pm to 1am, Thur-Fri: 11:30am to 1am, Sat, Sun & PH: 9am to 1am
Contact
6466 5582
Address
260 Upper Bukit Timah Road, #01-01, Singapore 588190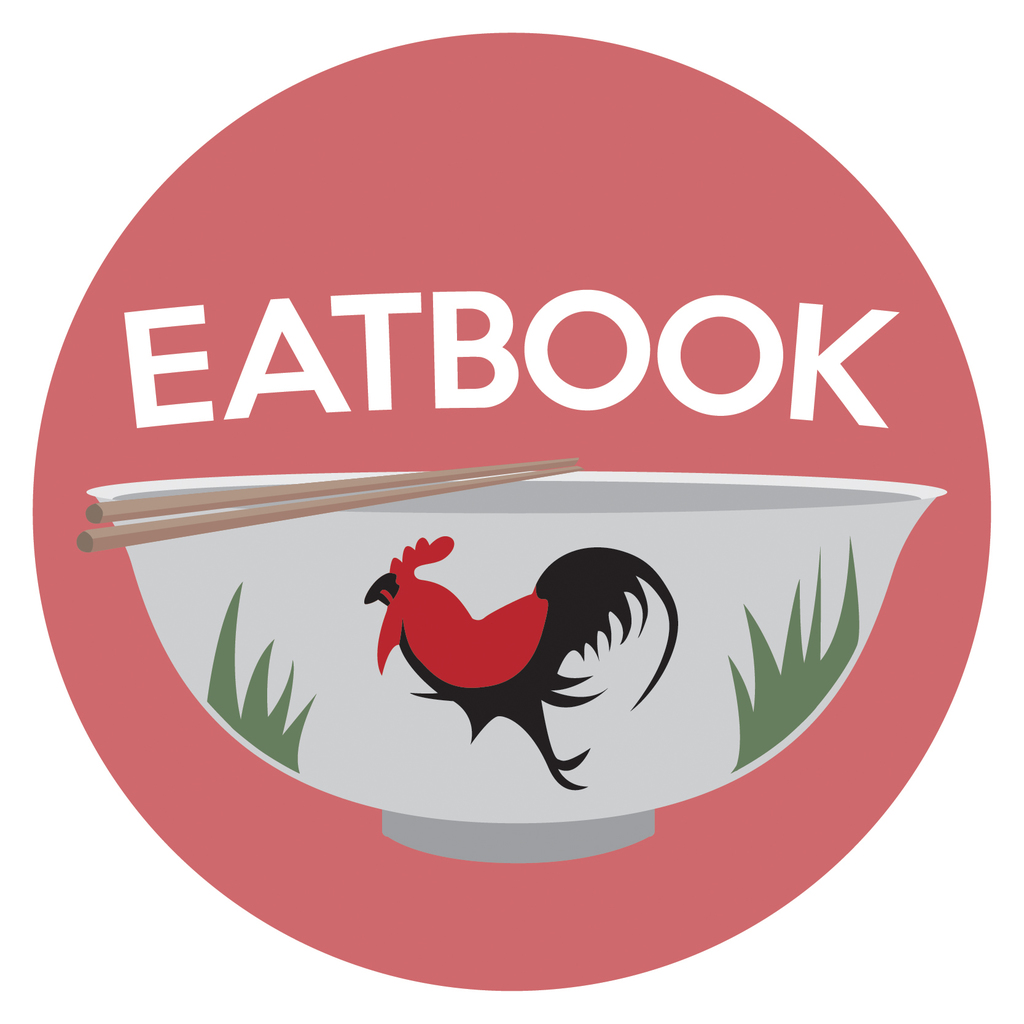 Drop us your email so you won't miss the latest news.