Sticky Rice offers affordable Thai food at Bugis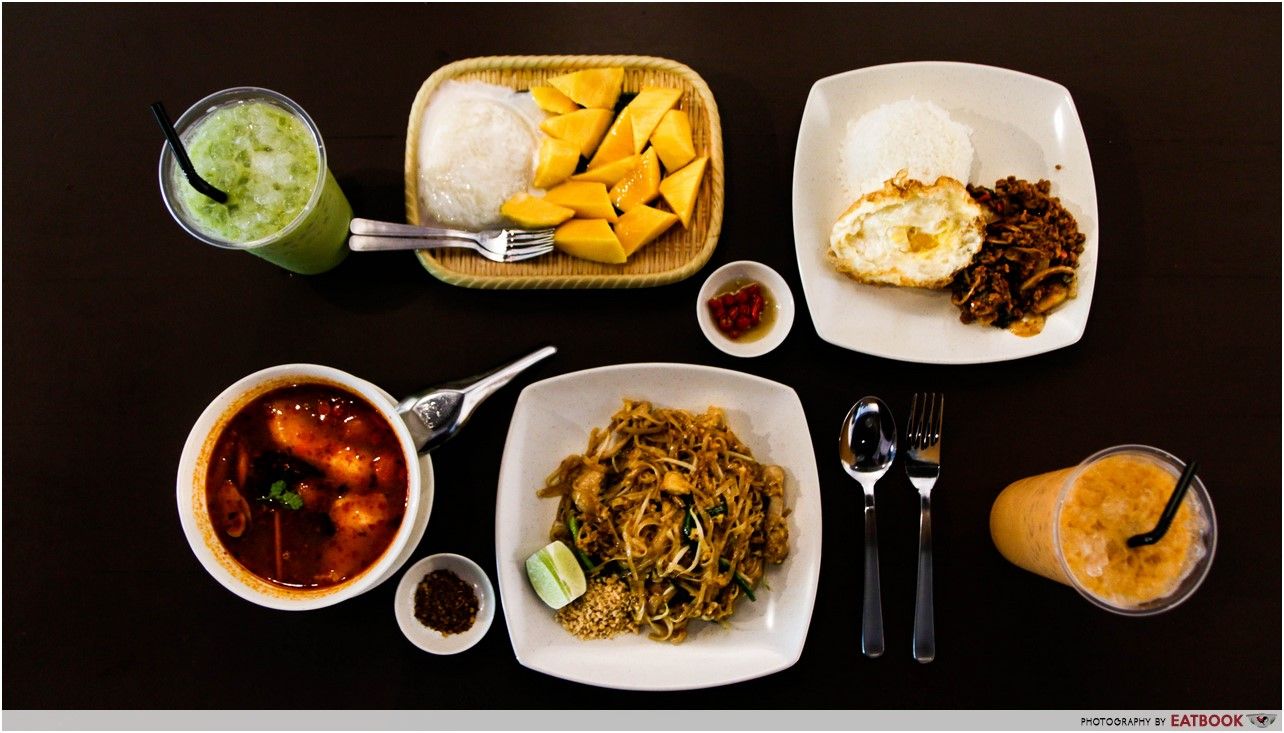 The last time I went to Bangkok was four years ago, and I've been missing their mango sticky rice and tom yum soup ever since. I have tried cooking those dishes but it didn't taste like the ones I had in Thailand. Even though there are plenty of Thai restaurants in Singapore, not many are affordable and good – most can't hold a candle to the OG Thai food in BKK. When I was walking around Bugis recently, however, I stumbled upon Sticky Rice, a new Thai restaurant that has just opened up at Bali Lane. Most of the items here are below $10, so I decided to check it out with my colleague.
Food at Sticky Rice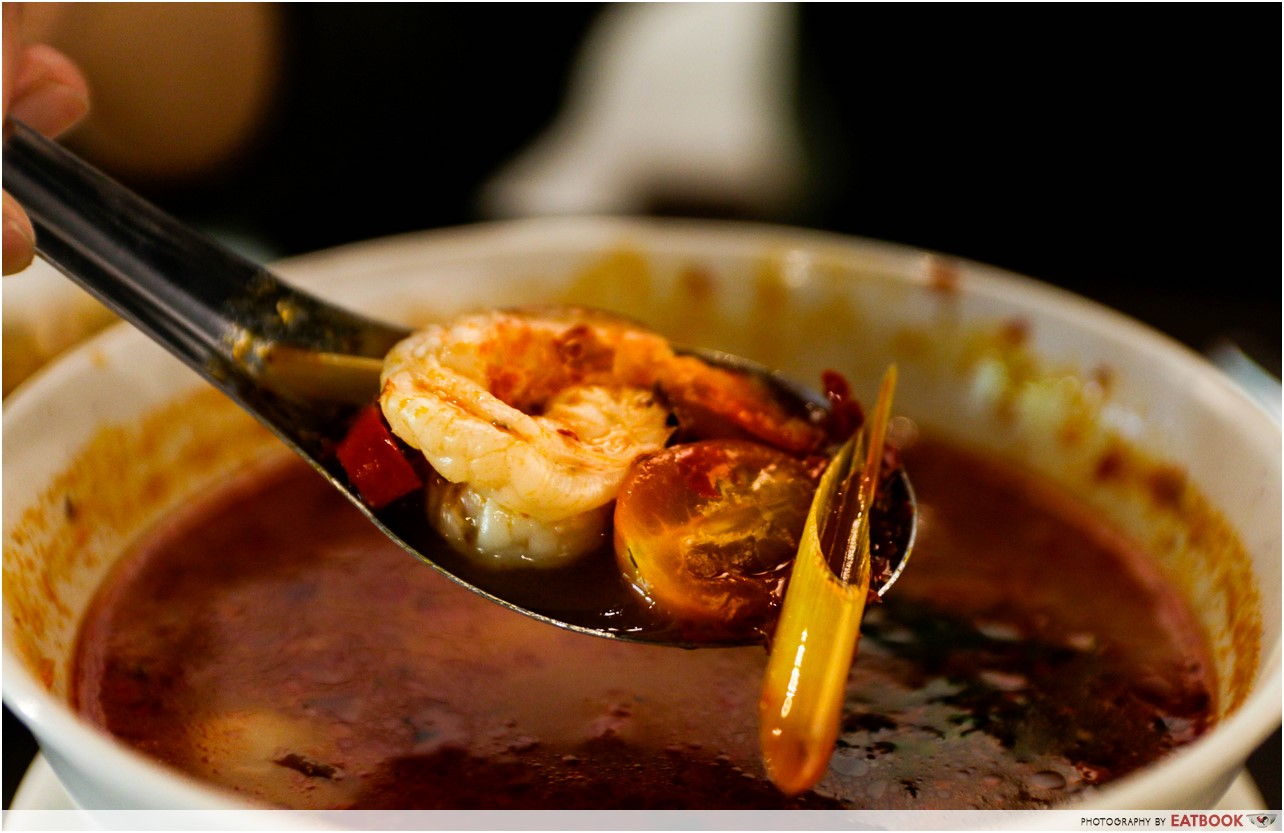 We simply couldn't give their Seafood Tom Yum Soup ($7+) a miss. It was devilishly red and fragrant from the lemongrass and lime leaves. Filled with anticipation, we took a spoonful of it and drank the soup with our fingers crossed.
We were relieved when we realised it wasn't as spicy as we thought it would be – until we bit into chilli padi bits found in the soup. The soup, which was filled with prawns, fish, veggies and mushrooms, was also very sour and hearty. The prawns were shelled and deveined, making it very easy to eat and enjoy with the soup. Every spoonful was so addictive that we emptied the bowl within minutes.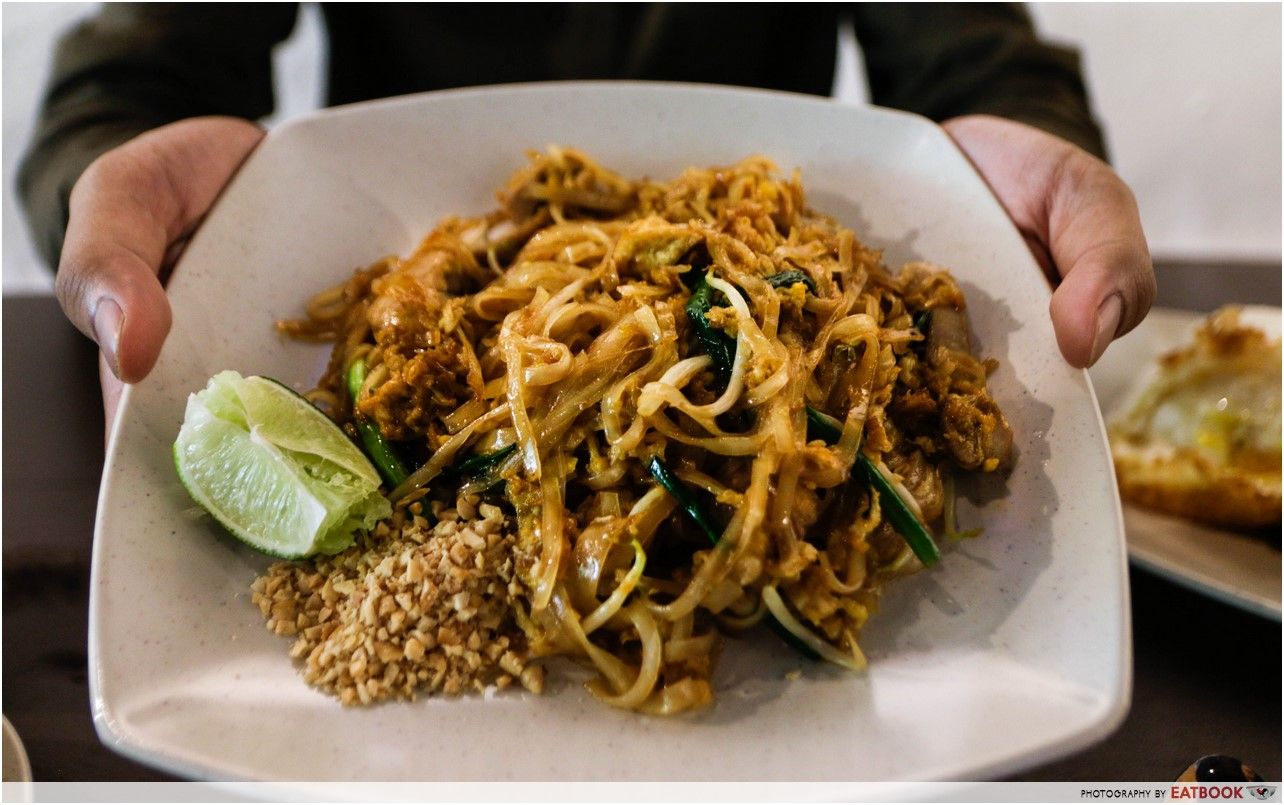 Their Chicken Pad Thai ($6.50+) is also a must-try dish if you happen to drop by. The trick here is to squeeze the lime given all over the stir-fried rice noodles, and give it a good mix with the chilli flakes and ground peanuts on the side.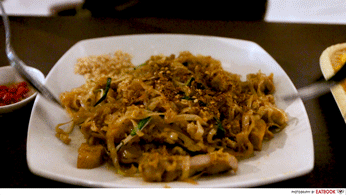 The rice noodles soaked up the sauces, making every bite very flavourful and silky. I really liked how the lime juice accentuated the rich umami flavour of fish sauce, while the chilli flakes added hints of spiciness. The slices of chicken were nicely seasoned, and added more texture to the dish. My taste buds were truly #blessed by the combination of flavours.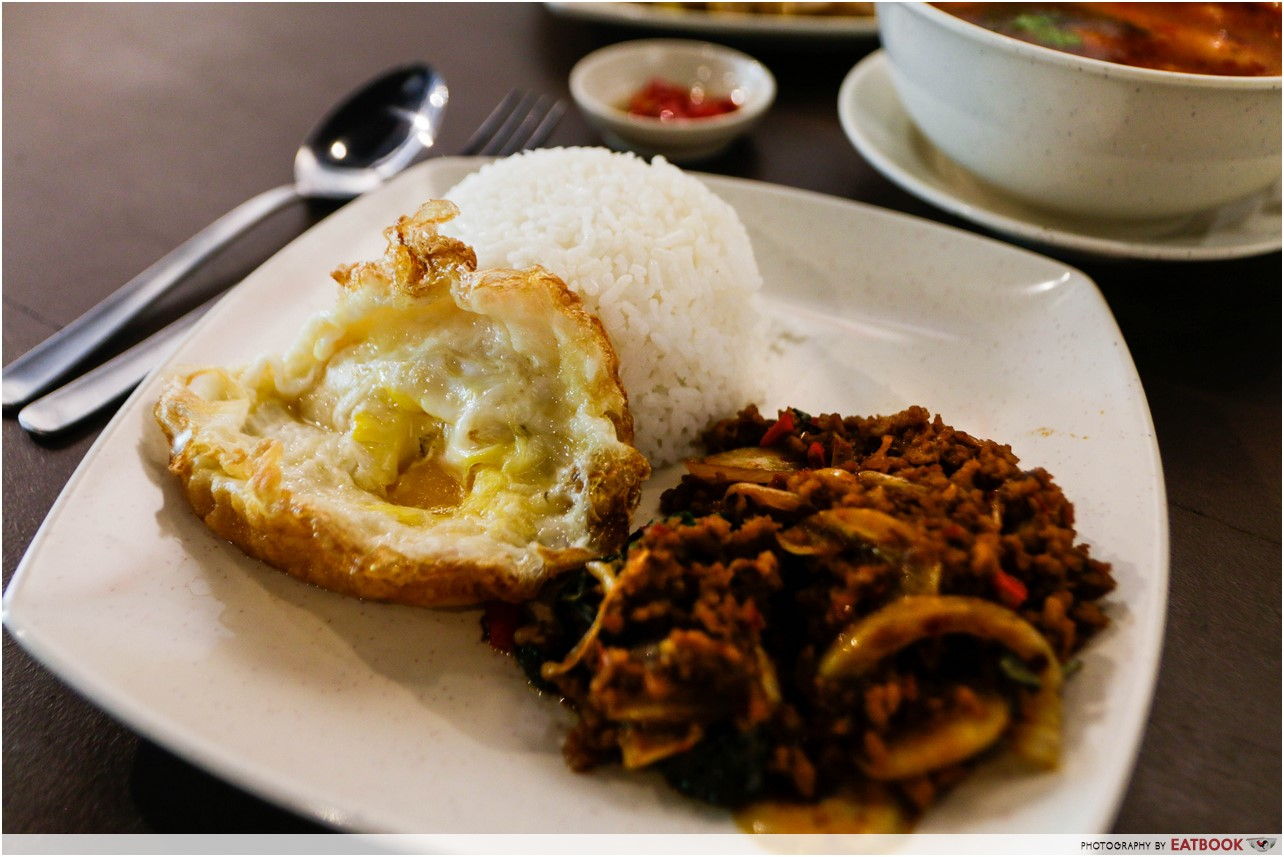 The Basil Chicken Rice ($7.50+) here reminded me of the ones I had every day back in Bangkok, except that this was much less oilier. It didn't look impressive to me but I changed my mind once I tasted it. The minced chicken absorbed the sauce, releasing flavourful juices every time we chewed it. The mix of ingredients went really well together as the dish was full of herby fragrance. Chilli padi added a spicy kick to the meal. The fried egg was decent and  helped to complete the dish.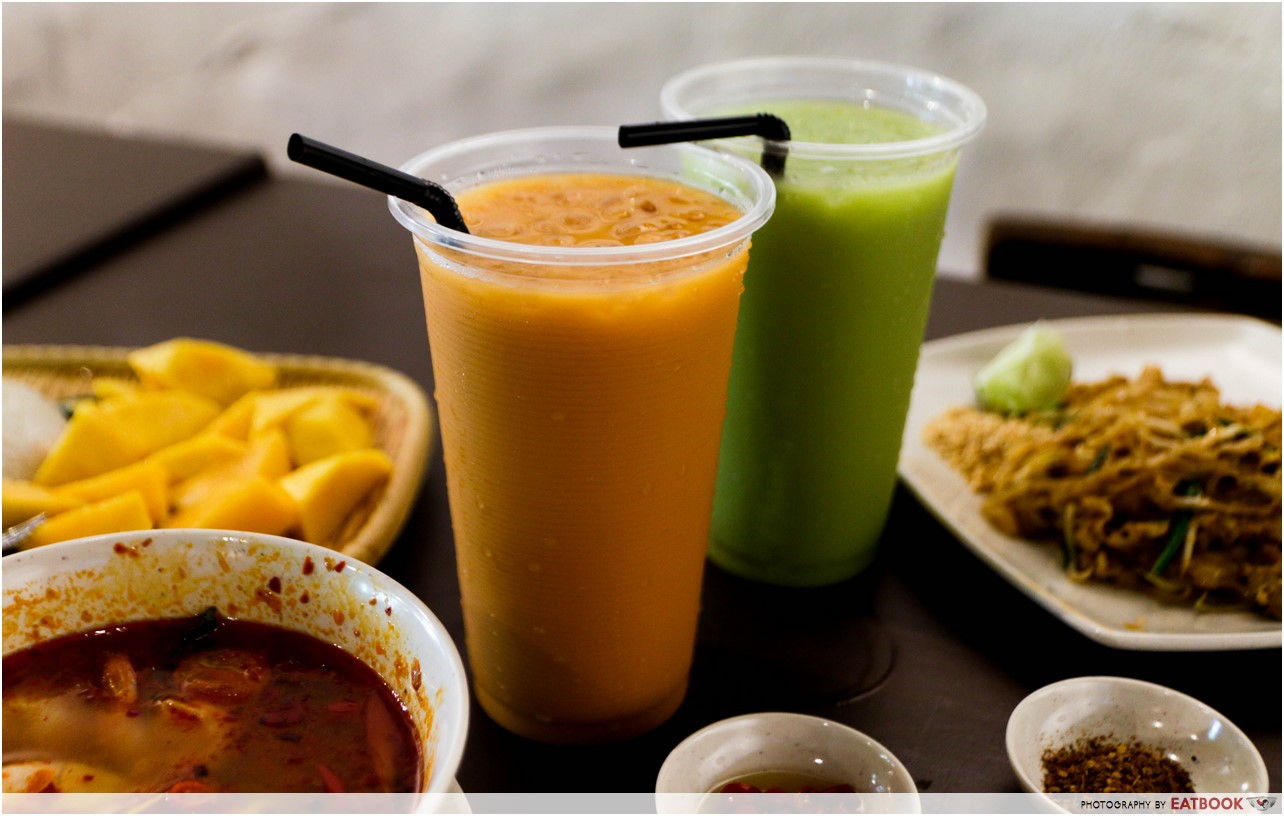 We ordered Thai Iced Milk Tea ($3+) and Thai Iced Green Milk Tea ($3+), which came in tall plastic cups filled with crushed ice. We took a sip and it instantly blew our minds. We were glad that it didn't taste cloying and the drink was really refreshing. We could still taste the tea as it was not overpowered by condensed milk.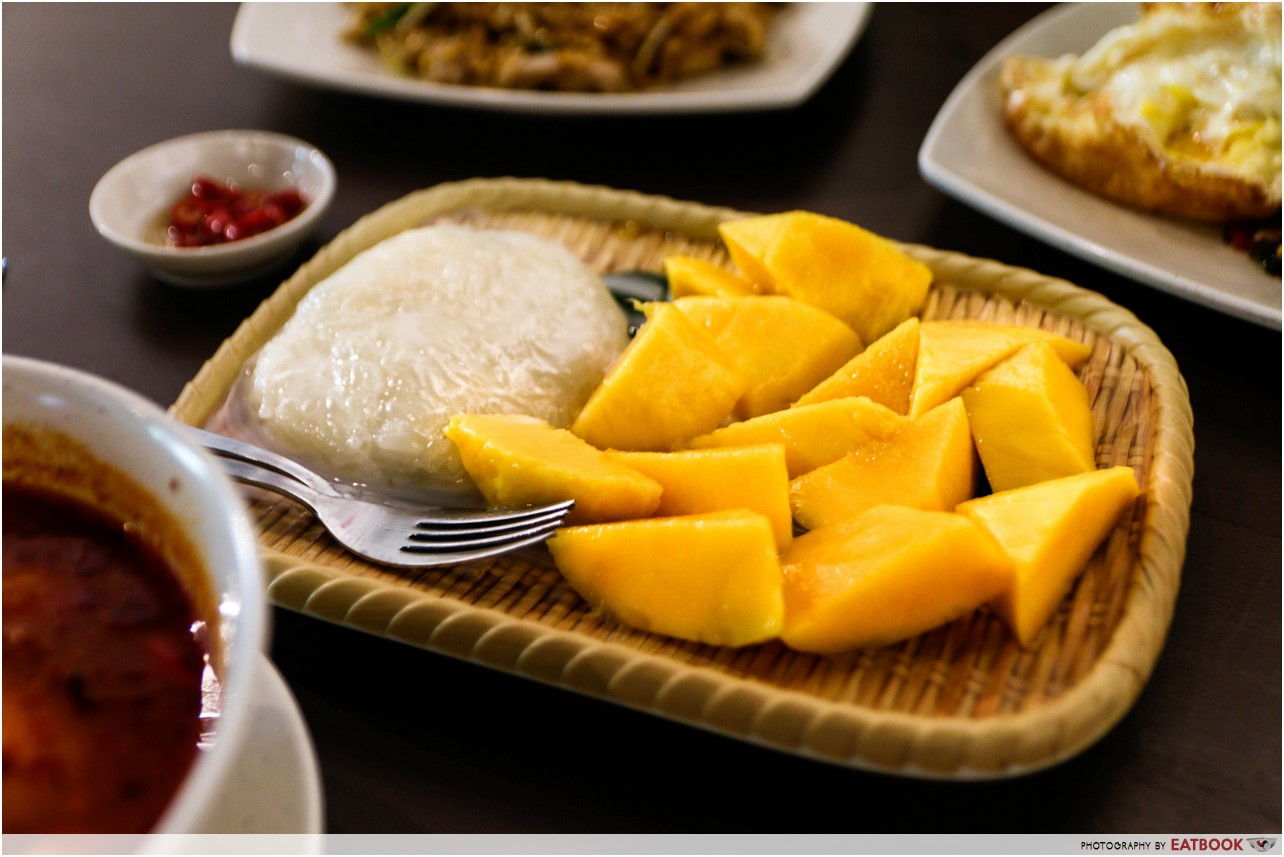 For dessert, we had Mango Sticky Rice ($7+). The mangoes were really fresh and sweet. The sticky rice was drenched in luscious coconut cream. After taking a bite, I thought this was it. This was what I had back in Bangkok. Each grain of the sticky rice was perfectly cooked and chewy. The coconut cream was sweet and creamy, adding depth into the dish as a whole. The sticky rice was so good on its own I could just eat it without the mango. It was even better when we ate both of it together. The combination of chilled mango and warm sticky rice was a match made in heaven.
Ambience at Sticky Rice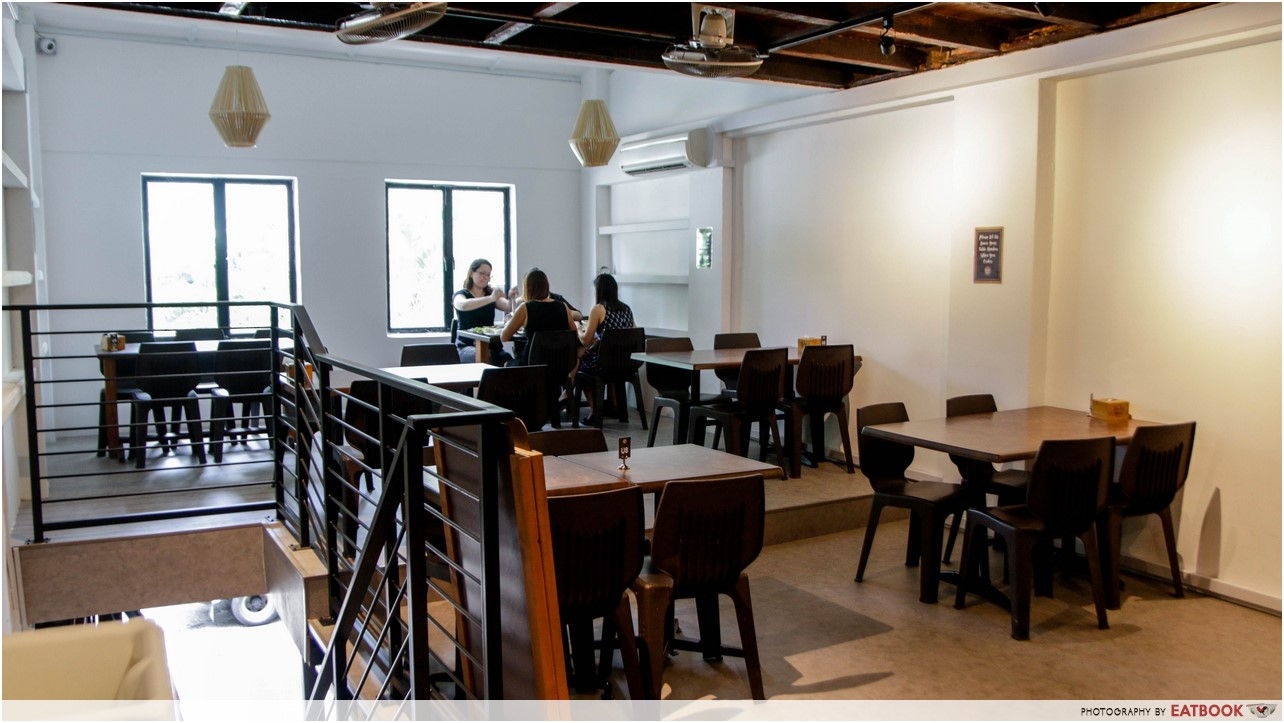 Sticky Rice is a newly opened restaurant nestled along Bali Lane. It might seem unassuming and small but they have more seats on the second floor for when the first floor gets full. The first floor is well-ventilated by multiple fans, whereas the second floor is air-conditioned.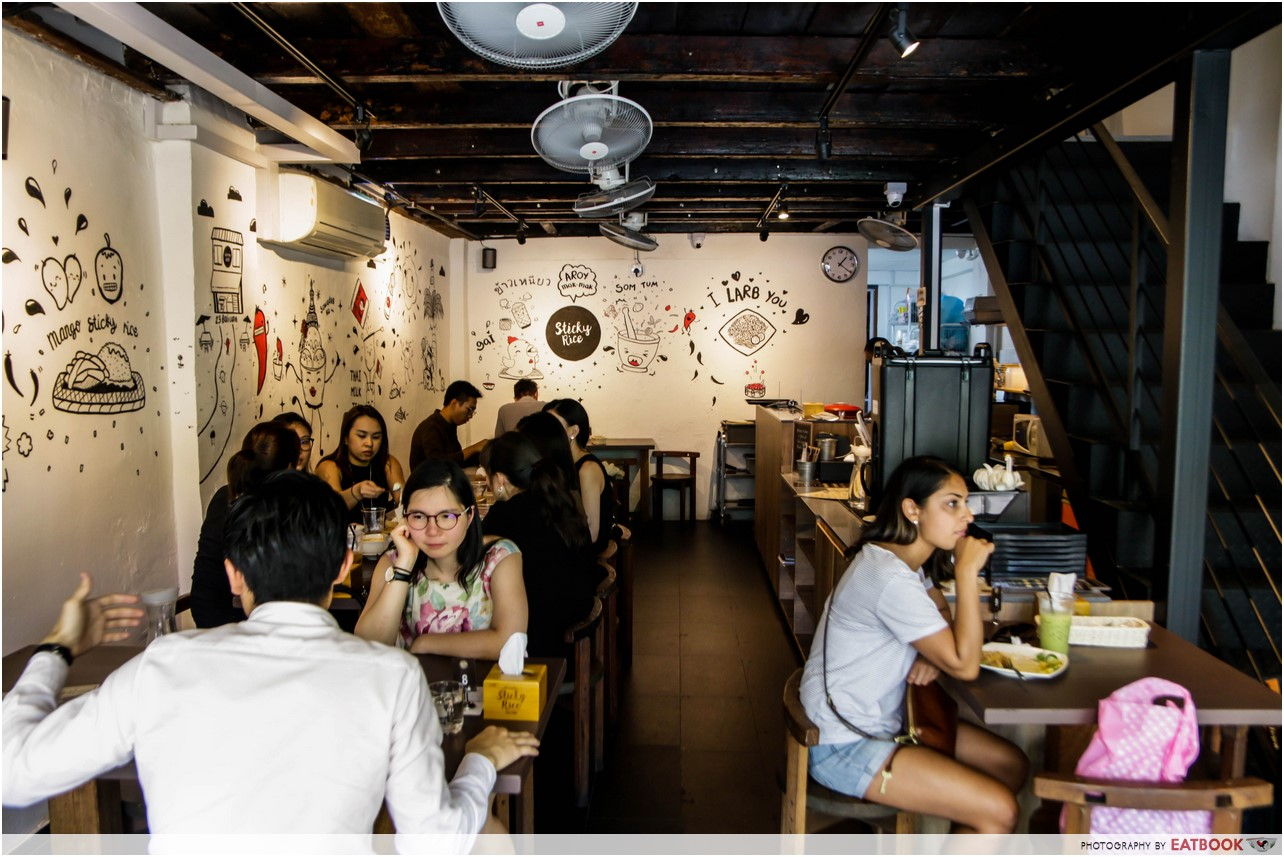 There is no service charge here, and they only accept cash and NETS payments so take note of that before coming. The staff members were very friendly and they know the menu well, so they'll recommend dishes to you if you are fickle-minded like me. The walls are decorated with cute murals which lightens up the mood of the restaurant. A clean toilet is also available if Mother Nature calls.
The verdict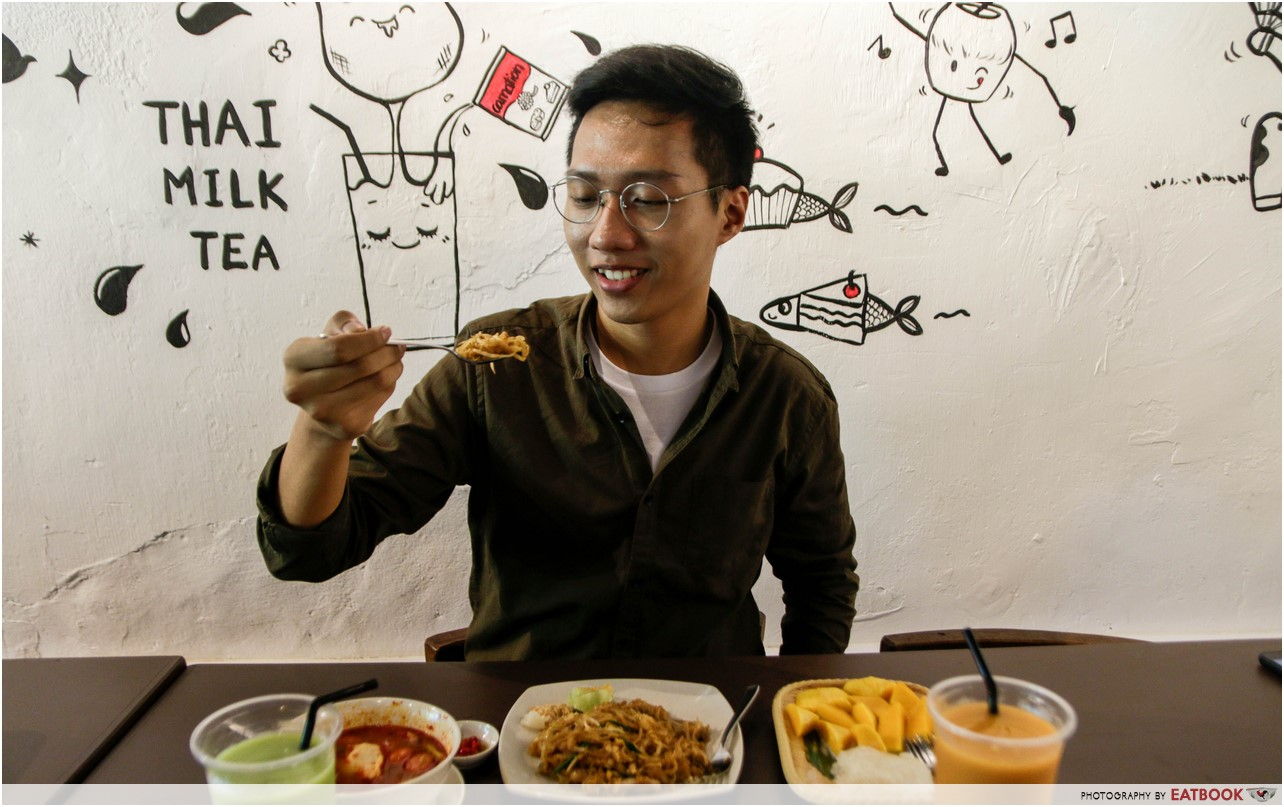 Overall, the food at Sticky Rice was really good and met my expectations. The mango sticky rice was the cream of the crop. I'd never thought I would find a very good mango sticky rice in Singapore – I would travel to Bugis just for this. If you ever crave for some Thai food next time, do give Sticky Rice a try! For more cheap Thai food, check out our list of affordable Thai food places!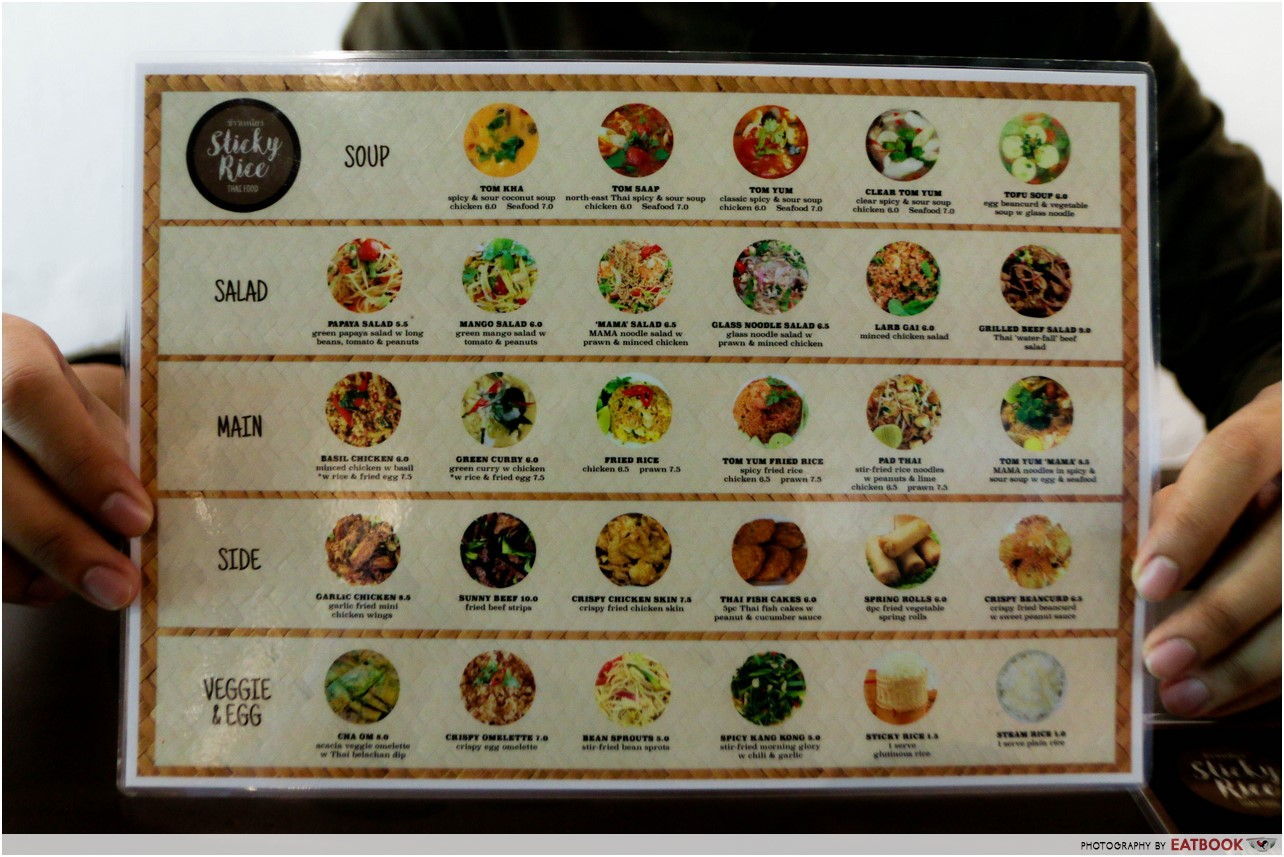 Address: 23 Bali Lane, Singapore 189859
Opening hours: Mon-Thur 12pm to 3pm, 6pm to 10pm, Fri-Sat 12pm to 3pm, 6pm to 10:30pm
Tel: 6294 0118
Website
Sticky Rice is a halal-certified eatery.
This is an independent review by Eatbook.sg.
Summary
Pros
– Delicious Thai food
– Stellar Mango Sticky Rice
– No service charge
– Affordable
– Friendly staff
– Good service
Cons
– Cash only
– Small portions
Recommended Dishes: Mango sticky rice ($7+), Chicken Pad Thai ($6.50+), Thai Ice Milk Tea ($3+)
Operating Hours:
Mon-Thur 12pm to 3pm, 6pm to 10pm, Fri-Sat 12pm to 3pm, 6pm to 10:30pm
Address: 23 Bali Lane, Singapore 189859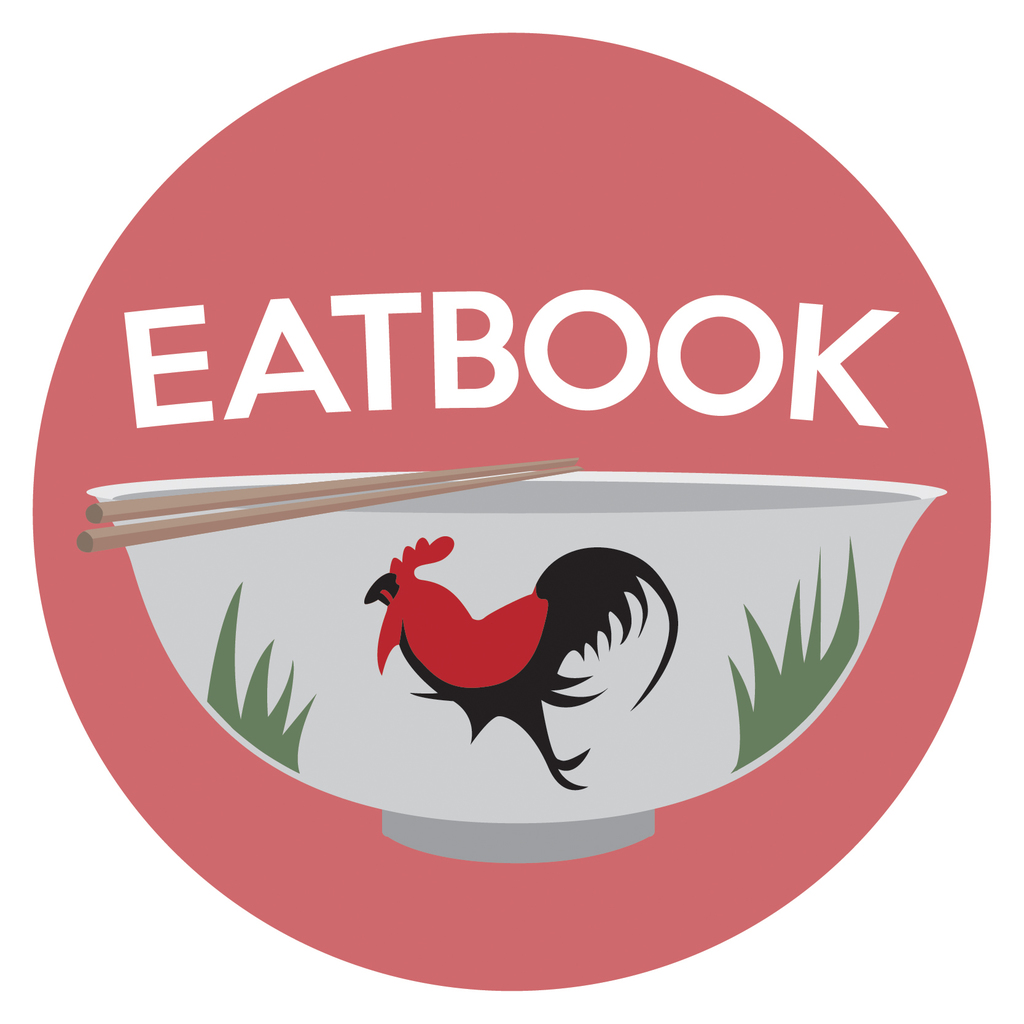 Drop us your email so you won't miss the latest news.