Malaysian curry dishes by Straits Curry Company
Even though borders are open, some of us might still be hesitant to travel, even to Malaysia, although it's just a checkpoint away. If you are missing authentic Malaysian food, fret not, because Straits Curry Company, which focuses on rare Malaysian curry dishes, allows you to taste it in the comfort of your own home!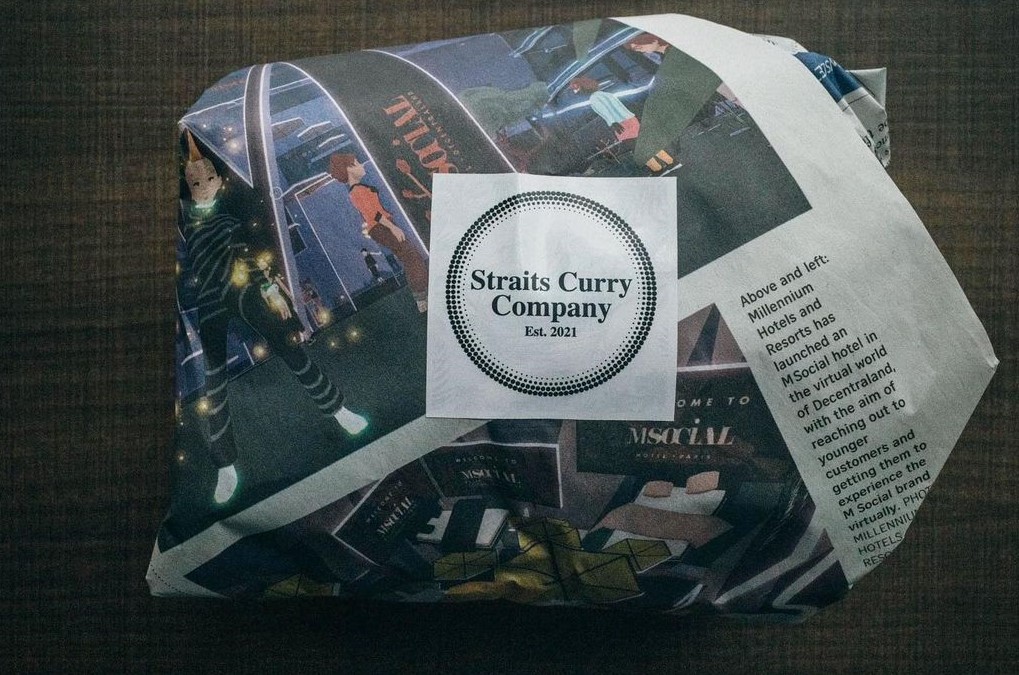 Image credit: @makanfuku

Straits Curry Company was founded by Penang native Edwin Lee, who is a chef by day, in 2021. The popular IG business has gained more than 7,000 followers in the short time since it started. All of the food is single-handedly cooked, packed, and sometimes even delivered by Edwin himself. 
Orders for the Straits Curry Company's food usually open for orders through their online ordering form about a month in advance, with slots usually being released at 9pm━they're so popular, it's usually sold out within mere minutes. Pro tip: make use of the autocomplete button and choose the later dates in the month to increase your chances of securing a slot!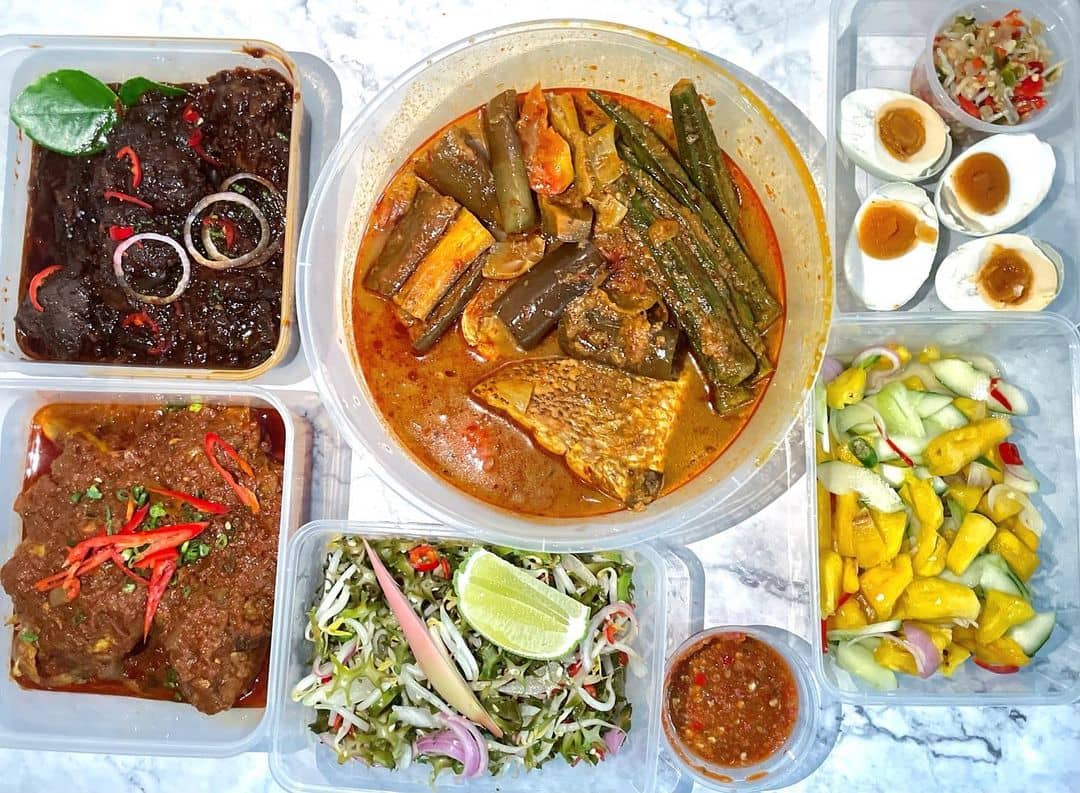 Image credit: @annjoying

Their signature, which is also the dish that kickstarted Straits Curry Company, is Nasi Kandar Lite, a set meant for two to three ($90) or four to five ($160). 
If you're not sure what Nasi Kandar is, it's a Penang specialty of rice served with various curries and side dishes, similar to our local cai fan. Each Nasi Kandar Lite set comes with five dishes including Assam Fish Curry, Daging Masak Kicap, AKA spicy braised beef in caramelised dark soya sauce, and Ayam Masak Merah, which is chicken braised in a rich, tomato-based gravy.
The Noodle Memories Review: Legit KL-Style Chilli Pan Mee By Young Hawkers In Chinatown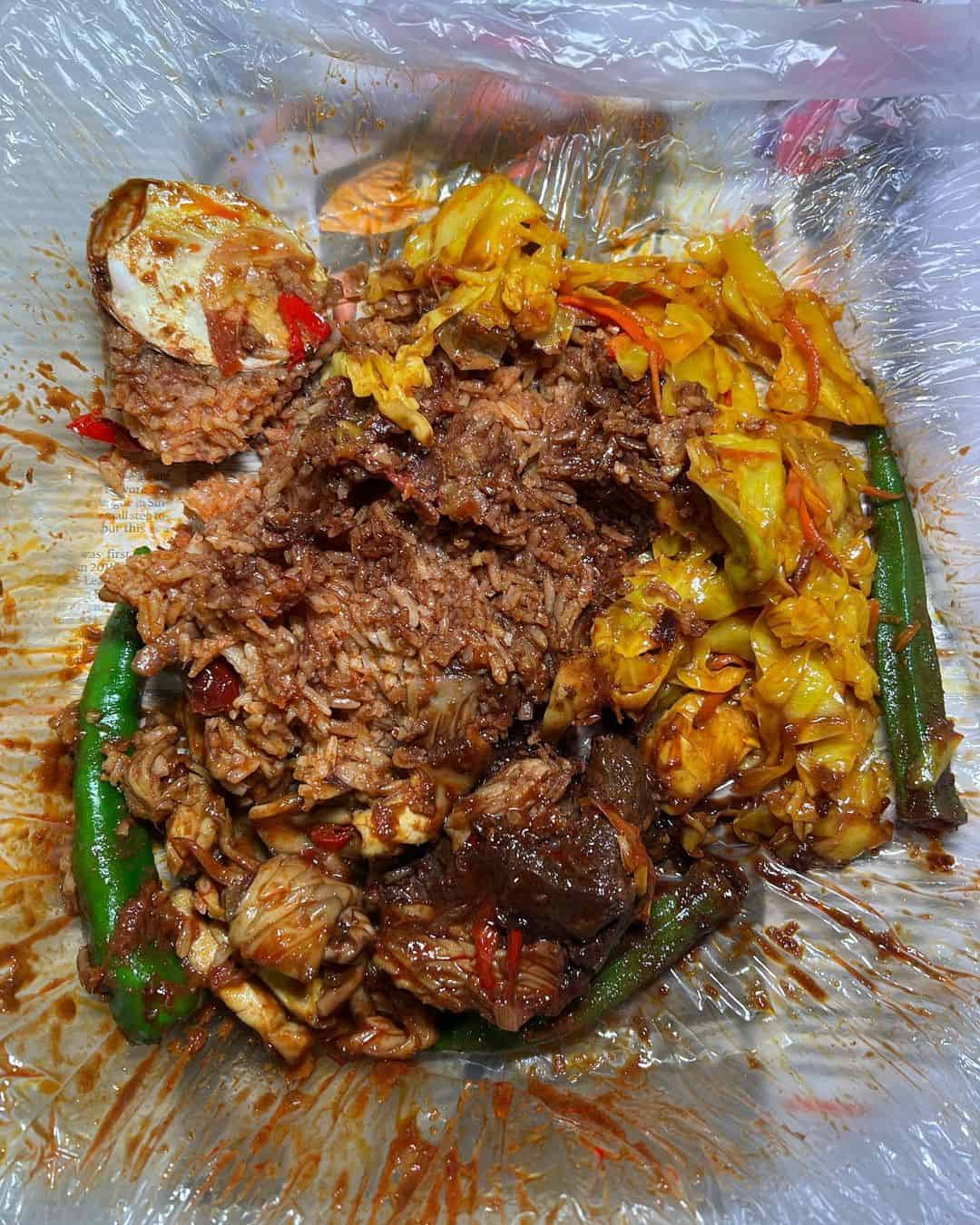 Image credit: @blueskiescottonclouds
Chef Edwin's Daging Masak Kicap has proved so popular that it's now a regular feature in his monthly Nasi Kandaq Bantal drops: bantal meaning 'pillow', referring to the paper-wrapped bundles that serve one to two. Priced at $28 for one, it typically is an ugly-delicious mess of beef, Sotong Masala, cabbage, ladies' fingers, green chilli, coconut sambal, salted egg, and lots of curry on rice.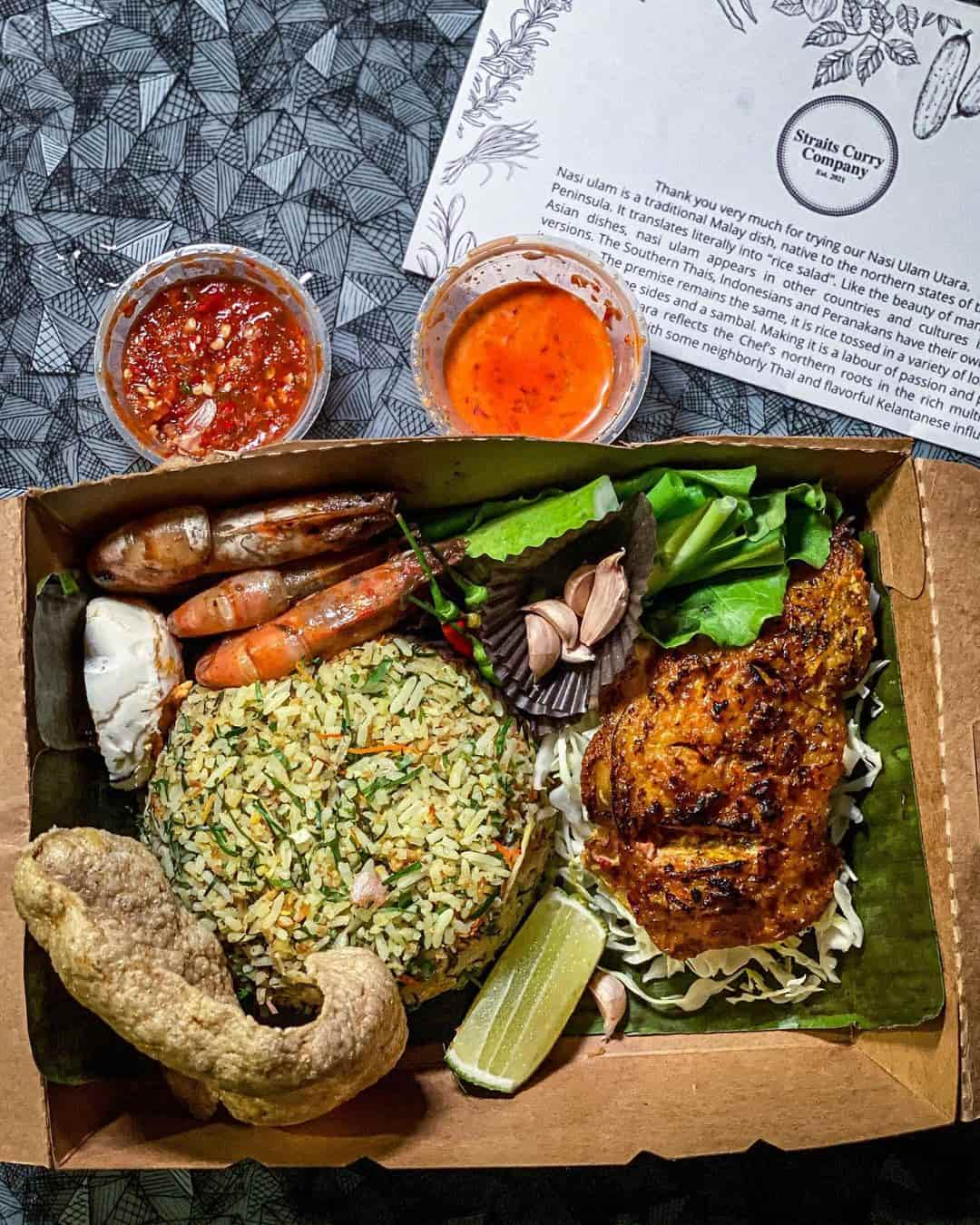 Image credit: @blueskiescottonclouds
Another past launch at Straits Curry Company is Nasi Ulam Utara ($28), which stars nasi ulam. This traditional rice dish isn't commonly found, thanks to the intense preparation required in julienning the multiple herbs the rice is tossed with. Served with the rice is Ayam Percik, or chicken grilled in a spicy-sweet coconut marinade, Assam Prawns, and condiments to enjoy alongside.
You can have your order delivered to your doorstep for $12, or you can choose to pick it up yourself at 78 Yong Siak Street in Tiong Bahru. Keep an eye on their social media page for updates on the latest drops!
If you are looking for more authentic Malaysian food in Singapore check out stalls such as The Noodle Memories in Chinatown which specialises in KL-style Chilli Pan Mee or Meng Meng Roasted Duck for JB roasted delights such as roasted pork and duck!
Website
Straits Curry Company is not halal-certified, but the food contains no pork or lard.
Meng Meng Roasted Duck Review: Famous JB Roast Meat Stall Opens In Ang Mo Kio
Featured image adapted from @makanfuku, @annjoying and @blueskiescottonclouds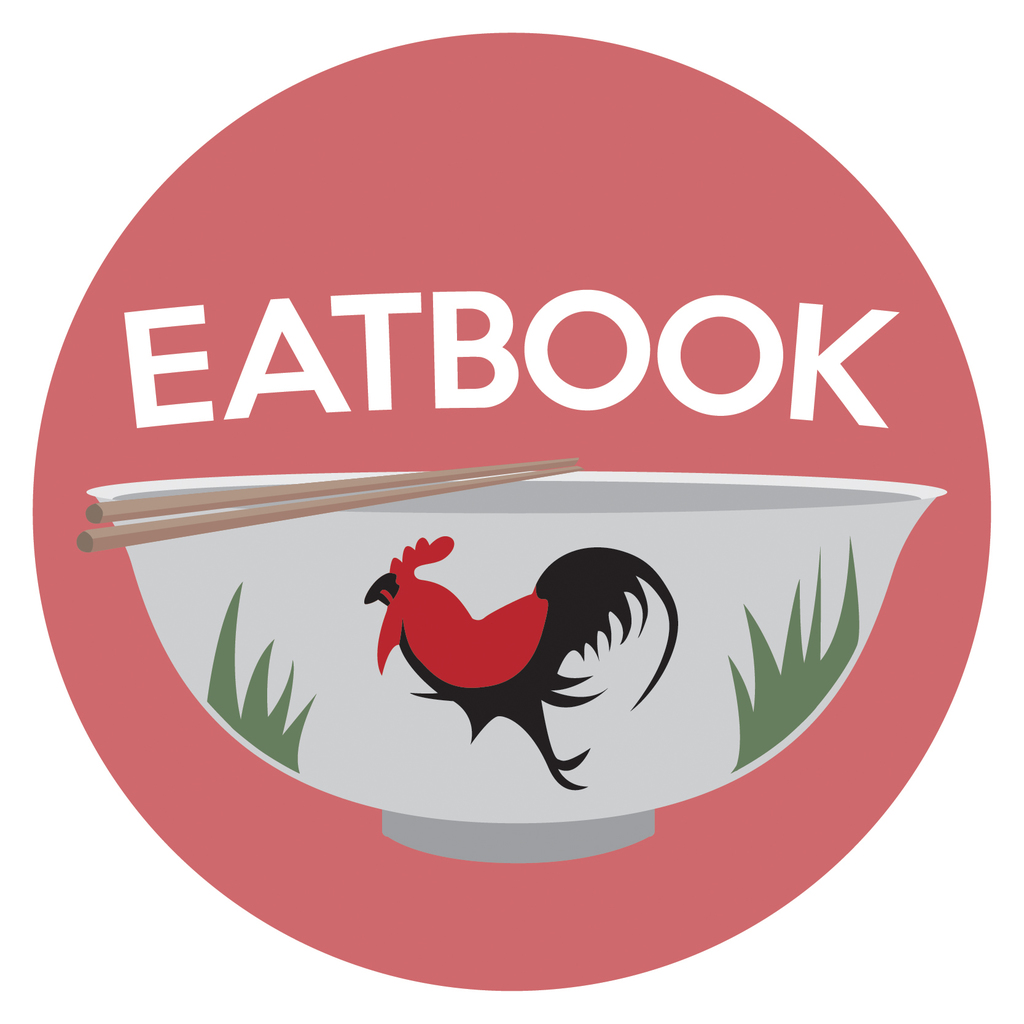 Drop us your email so you won't miss the latest news.