The Noodle Memories at Hong Lim Market & Food Centre
Ban mian has its place in our local food culture, but I for one used to find the dish quite dull. As it's light on the palate, these soupy noodles were my go-to meal when I had a stuffy nose, but I didn't think they were worth having when all my senses were fully functional. That is, until I tried the dry chilli ban mian in Kuala Lumpur—or as the Malaysians call it, pan mee.
The combination of handmade noodles, a dry chilli mix, and minced meat galore is perfection to me, and I've made trips to the Malaysian capital just to have the dish again. Of course, doing that is not too feasible at the moment, so my ears perked up when I heard that The Noodle Memories serves this variety of pan mee.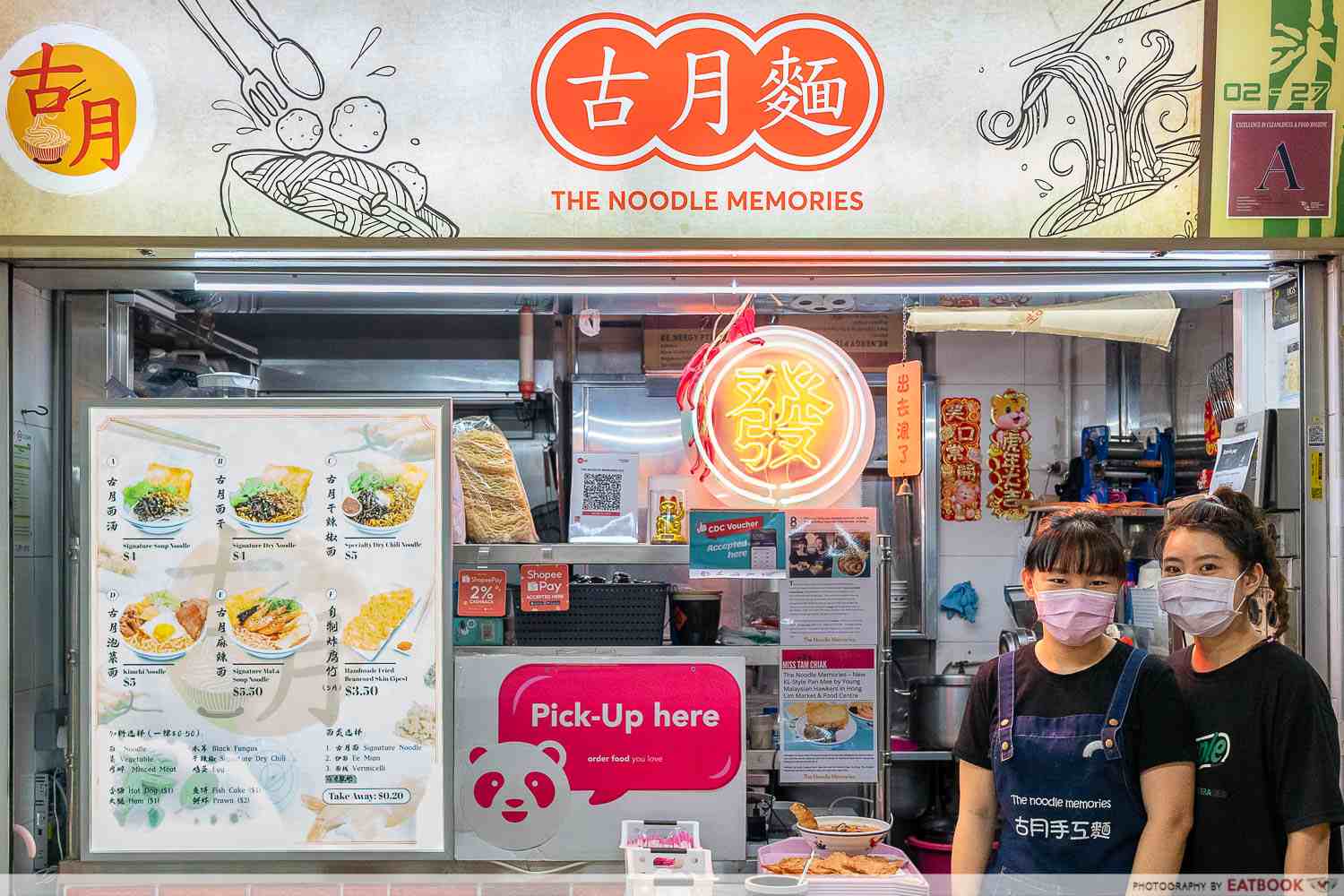 Located at Hong Lim Market & Food Centre, the stall is run by two KL-born hawkers who are in their 20s. Their goal is to bring their authentic noodle recipes to a Singaporean audience.
335 Hong Kong Roasted Meat Review: Hong Kong-style Char Siew By Elderly Hawkers In Chinatown
Food at The Noodle Memories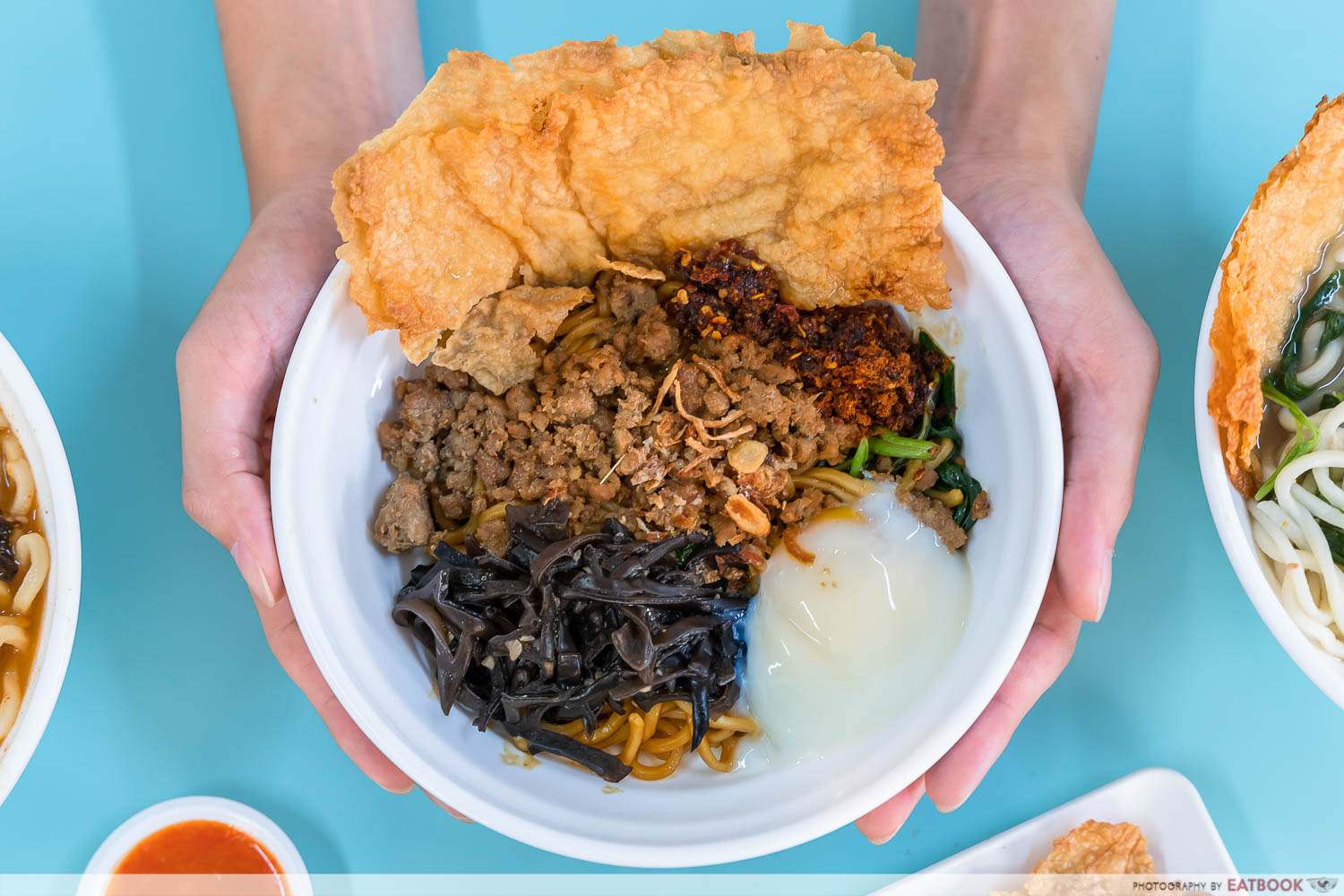 Given my love for the dish, the first thing I had to try was the Specialty Dry Chili Noodle ($5). With a pile of chilli, minced pork, black fungus, fried shallots, and a glistening poached egg atop fresh you mian noodles, I wasted no time in mixing all the elements together and soon had my first mouthful. And boy, it did not disappoint.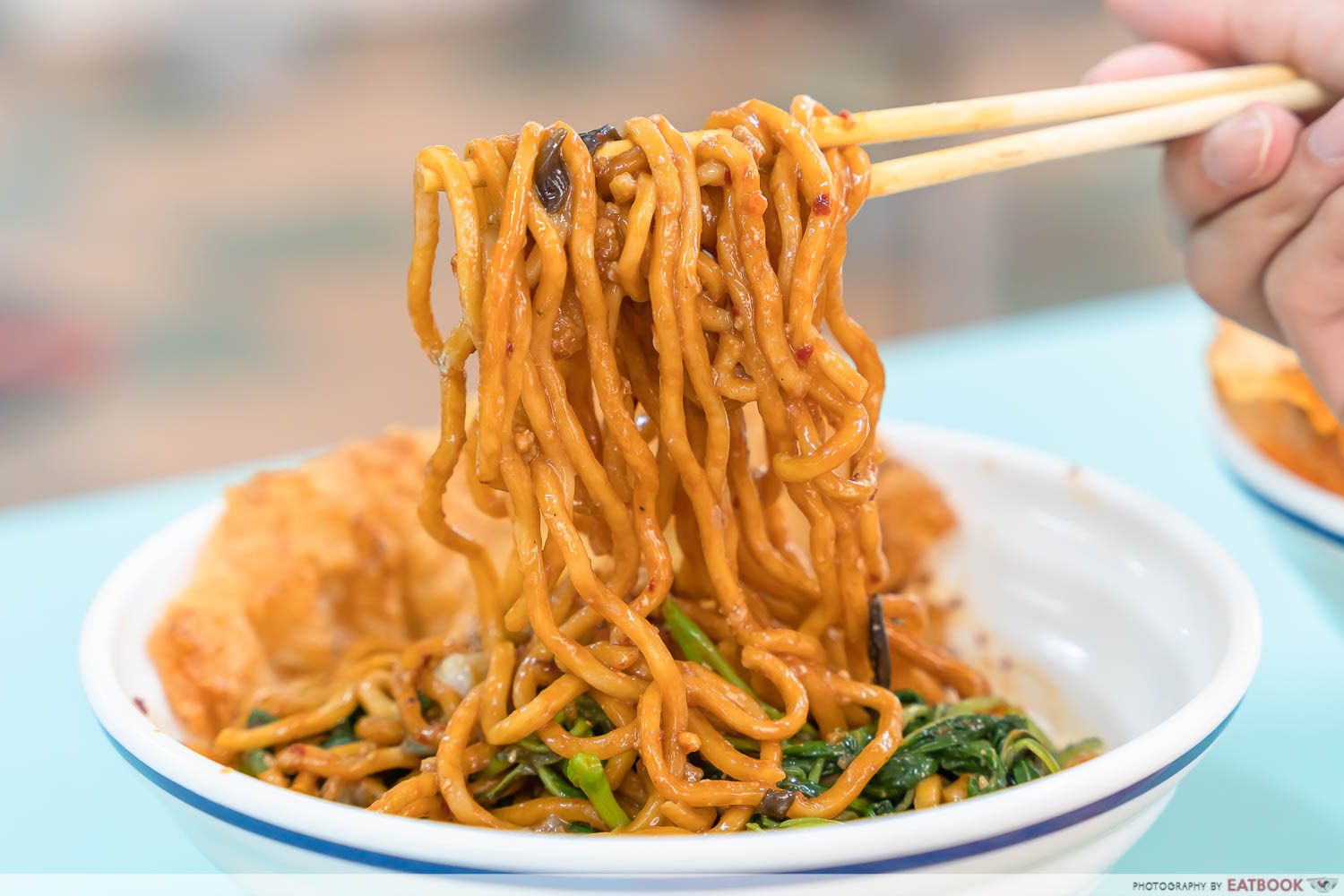 The you mian, which are freshly made by the two hawkers at 5am each day, were delightfully springy, while the minced pork and the crunchy black fungus added a medley of textures. Even though I asked for a mid-level spiciness, the chilli packed a fiery punch, and its piquant flavour worked in tandem with that of the savoury minced pork, which was well-marinated. Of the few KL-style dry pan mee I've tried in Singapore, this is surely one of the best and most authentic.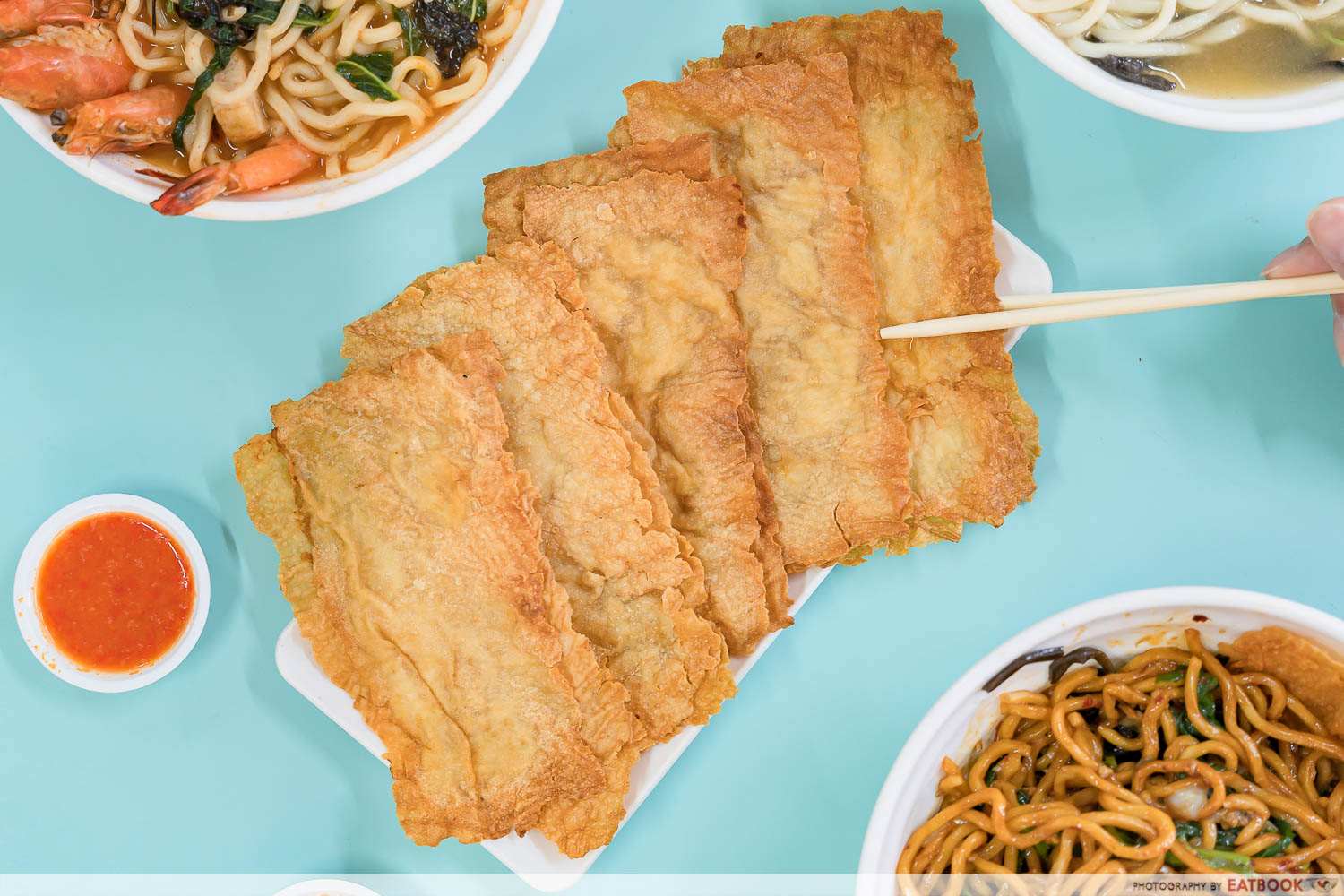 Most of the noodle dishes come with a piece of crispy Handmade Fried Beancurd Skin, which you can order separately as well ($3.50 for five pieces). It's tasty, and makes for a unique addition to otherwise faithful renditions of KL pan mee.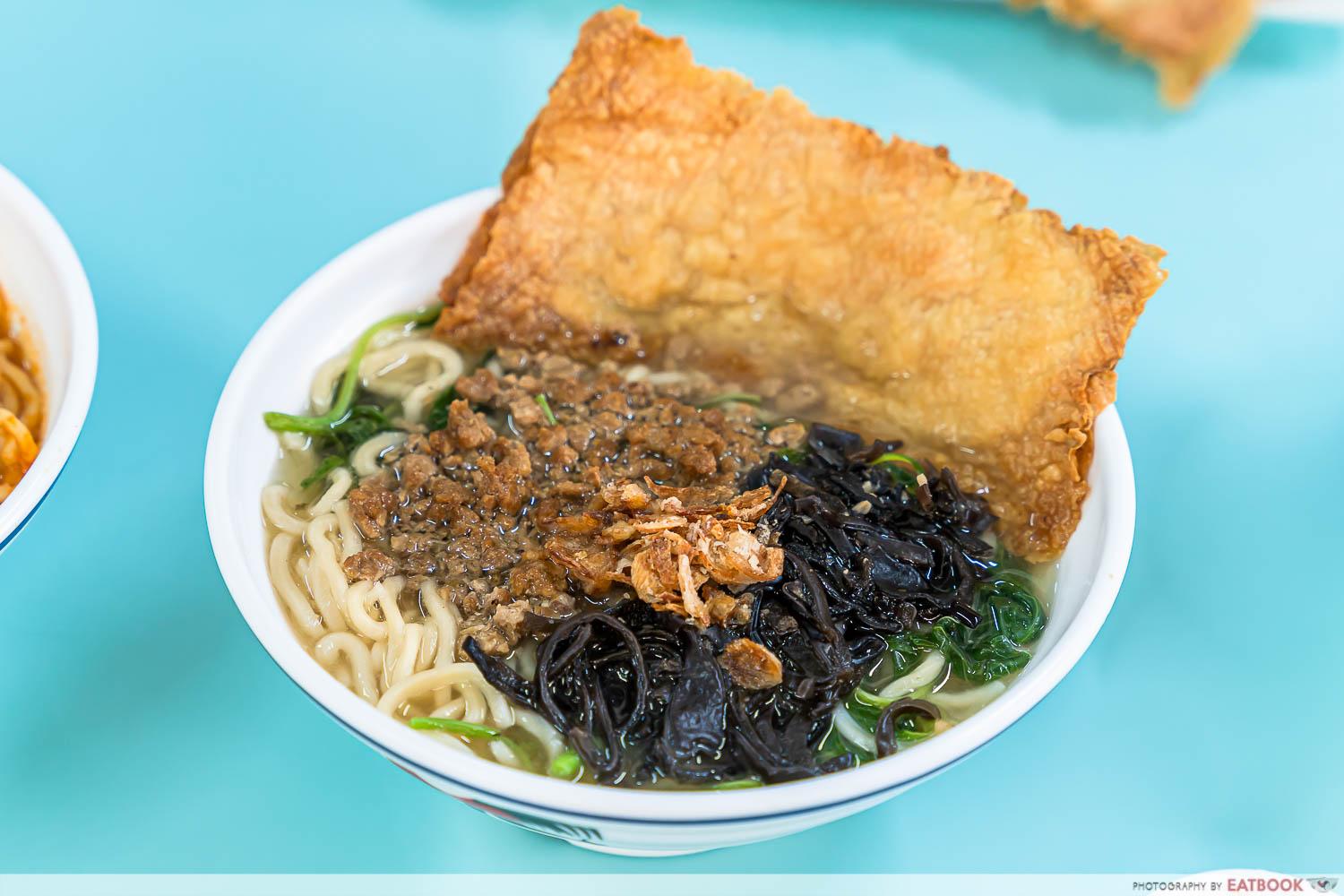 While I did mention that soup ban mian isn't my cup of tea, the previous pan mee dish gave me confidence that the Signature Soup Noodle ($4) couldn't be too far behind. Sure enough, the broth was richer than what you'd typically get from a local ban mian stall. Additionally, the noodles remained surprisingly QQ despite sitting in the soup for a good while as our cameras snapped away at the dish.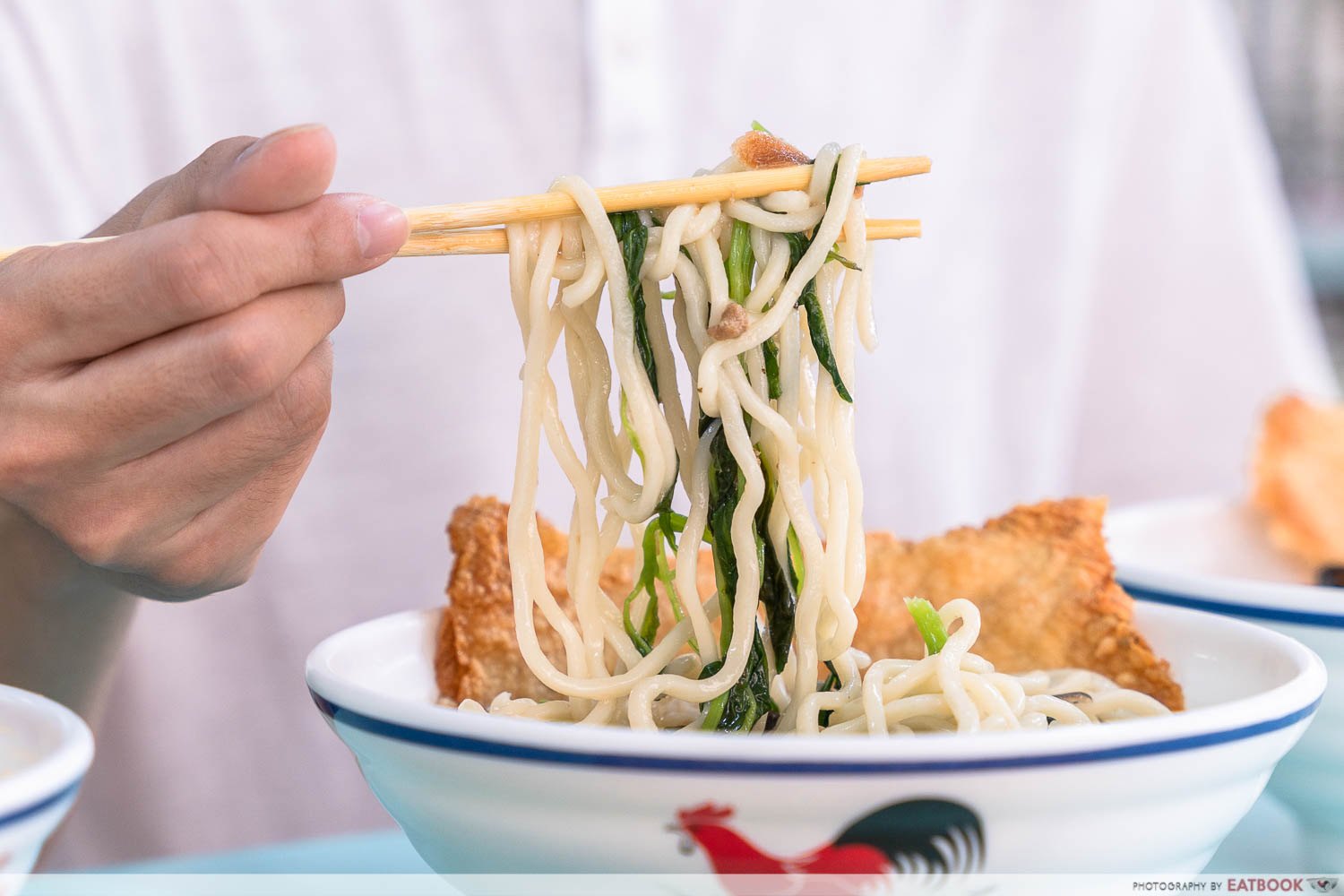 Aside from the lack of a dry chilli mix, the toppings here were mostly the same as the previous dish, but the homely yet tasty soup shone through here. It's not going to make me a convert anytime soon, but for what it is, it checks all the boxes for a good bowl of soup pan mee.
I've been going on about authenticity for a while now, so it's time we talk about a more atypical dish on the menu: the Signature MaLa Soup Noodle ($5.50). This version of pan mee sees you mian noodles served in a numbingly hot mala soup, along with prawns, fishcake, seaweed and the aforementioned fried beancurd skin.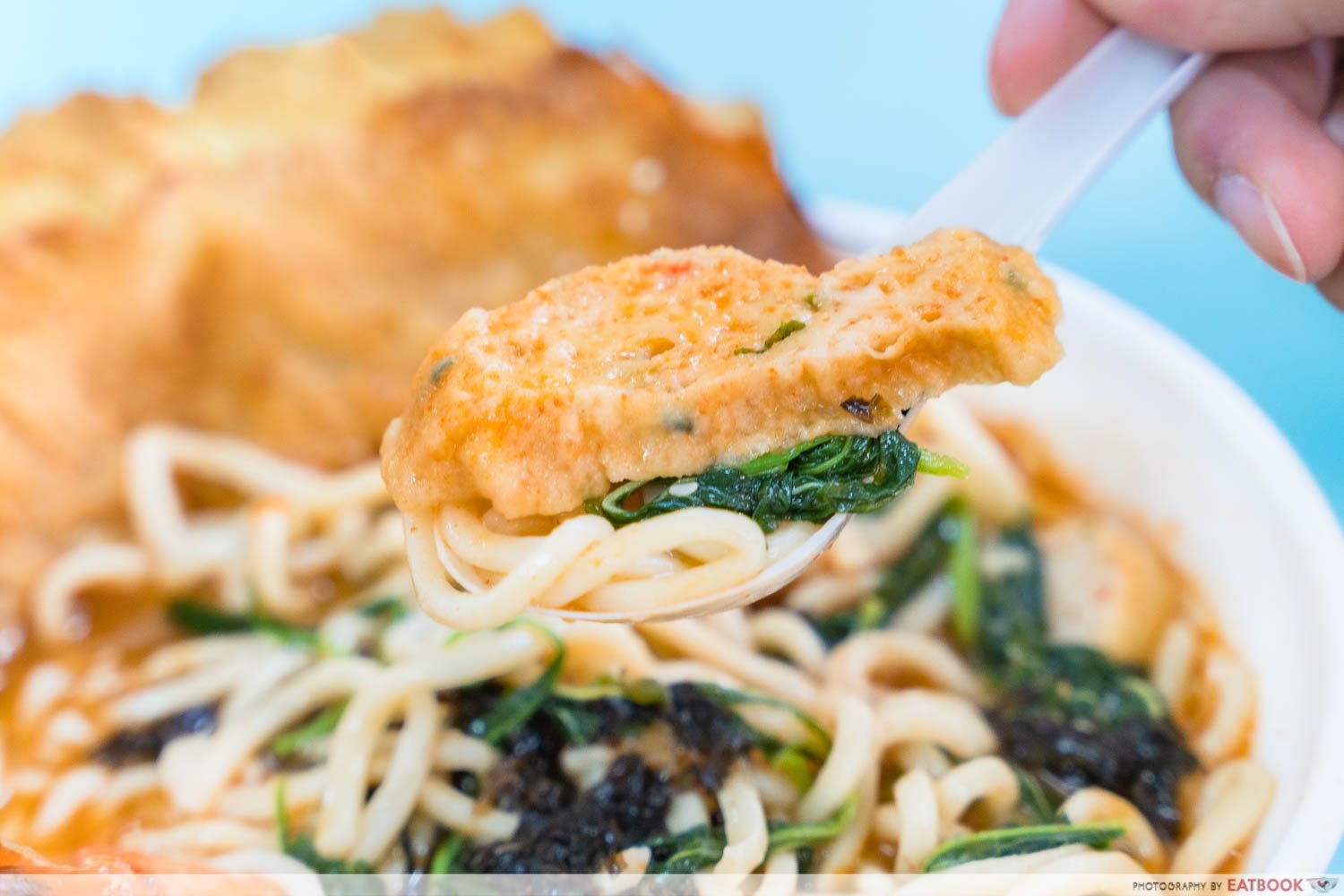 The you mian was similarly excellent here. However, the mala soup, though devilishly spicy, was not particularly flavourful and didn't seem to enhance the noodles much. Luckily, the meaty prawns and fish cake prevented a numbing tedium from setting in, and the seaweed provided a respite from all that spiciness.
Herbal Soup Review: Charcoal-Fired Herbal Black Chicken Soup And More From $4 In Chinatown
Ambience at The Noodle Memories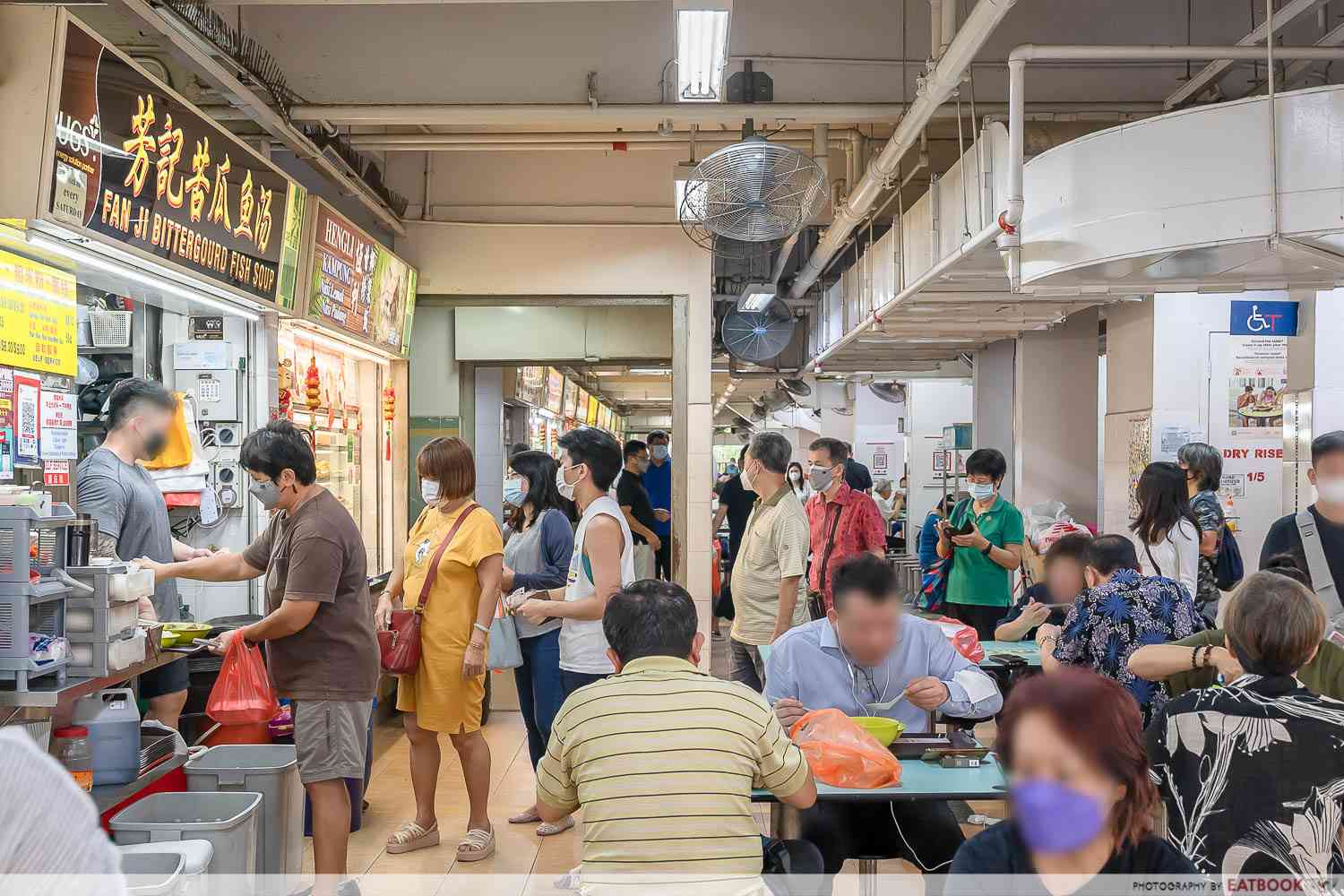 The Hong Lim Market & Food Centre is a four-minute walk from Chinatown MRT Station, making it really accessible. With plenty of other good hawker stalls scattered throughout the two-storey hawker centre, it gets quite bustling during lunch hours. Go early if you want to avoid the lunch crowd and enjoy your pan mee in a more relaxed environment. After all, nothing says comfort like a humble bowl of pan mee.
Wing Liao Lor Review: Father-Daughter Stall Sells Nasi Lemak With Fried Curry Wings, Salted Egg Yolk Fries And More
The verdict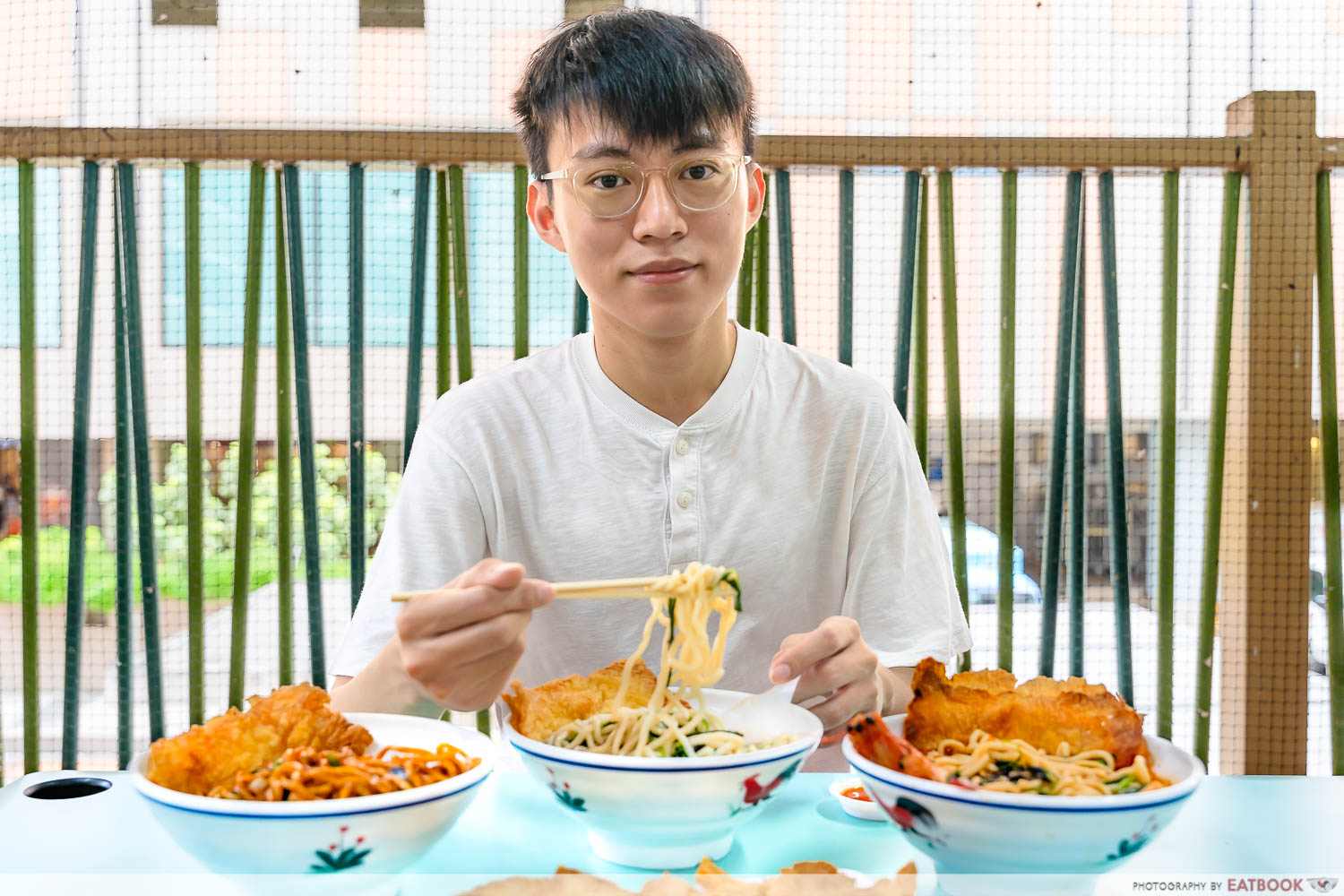 'This takes me back to…' is a tired cliche, but the Specialty Dry Chili Noodle genuinely reminded me of the times when I had my fill of the dish in KL. The other noodle dishes on the menu are fine, but the dry chilli pan mee is a true showstopper, and for that, I wholeheartedly recommend this place to fellow lovers of KL-style noodles.
If you're looking for more pan mee worth trying, check out our Ng Kuan Chilli Pan Mee review. For other good food at Hong Lim Market & Food Centre, read our Eddy's No.1 review.
Address: 531A Upper Cross Street, #02-27, Hong Lim Market & Food Centre, Singapore 051531
Opening hours: Mon-Sat 7am to 3:30pm
Website
The Noodle Memories is not a halal-certified eatery.
Ng Kuan Chilli Pan Mee Review: 24 Hours Chilli Ban Mian Stall In Kovan With Fried Pork And Chicken Cutlet 
Photos taken by Keith Soh
This is an independent tasting at The Noodle Memories.
The Noodle Memories Review: Legit KL-Style Chilli Pan Mee By Young Hawkers In Chinatown
The Noodle Memories Review: Legit KL-Style Chilli Pan Mee By Young Hawkers In Chinatown -

8/10
Summary
Pros
– Authentic dry chilli pan mee
– QQ handmade you mian
– Generous portions
Cons
– Other noodle dishes were not spectacular
– Mala soup version was not particularly flavourful
Recommended dishes: Specialty Dry Chili Noodle ($5), Handmade Fried Beancurd Skin ($3.50 for 5 pieces)
Opening hours: Mon-Sat 7am to 3:30pm
Address: 531A Upper Cross Street, #02-27, Singapore 051531