Herbal Soup in Chinatown Food Complex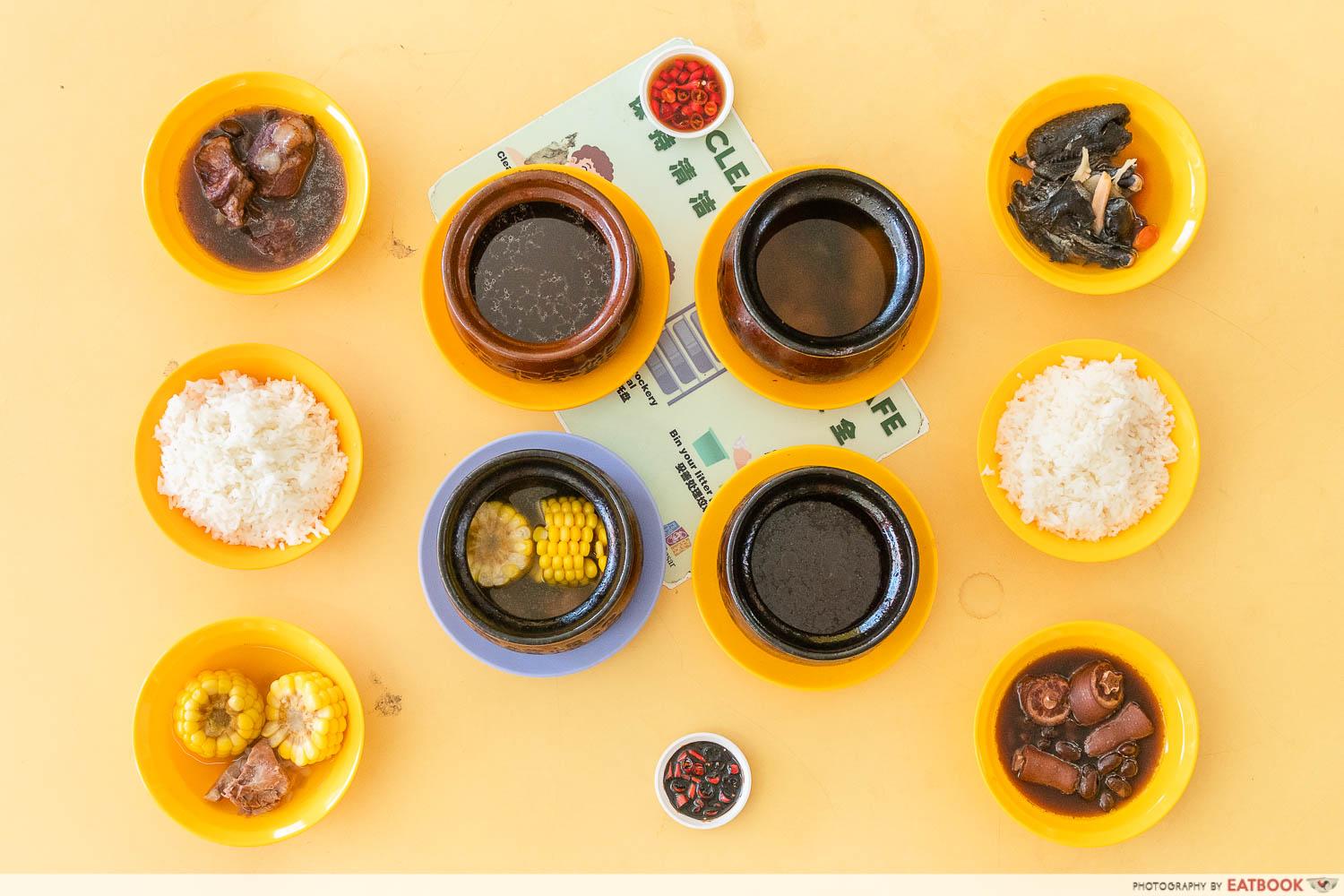 Some may not be able to relate, but since young, I have been accustomed to drinking anything and everything prepared with Chinese herbs, such as teas and soups. I do believe that consuming these herbal dishes can help to boost my immunity and well-being.
115 Tang Shui Review: Beautiful Stone-Ground Traditional Chinese Desserts Under $2 In Chinatown
Strangely enough, I seldom order herbal soups whenever I'm dining outside. So when my colleague and I discovered that this Chinatown Food Complex stall does herbal soups differently, we knew we had to check it out.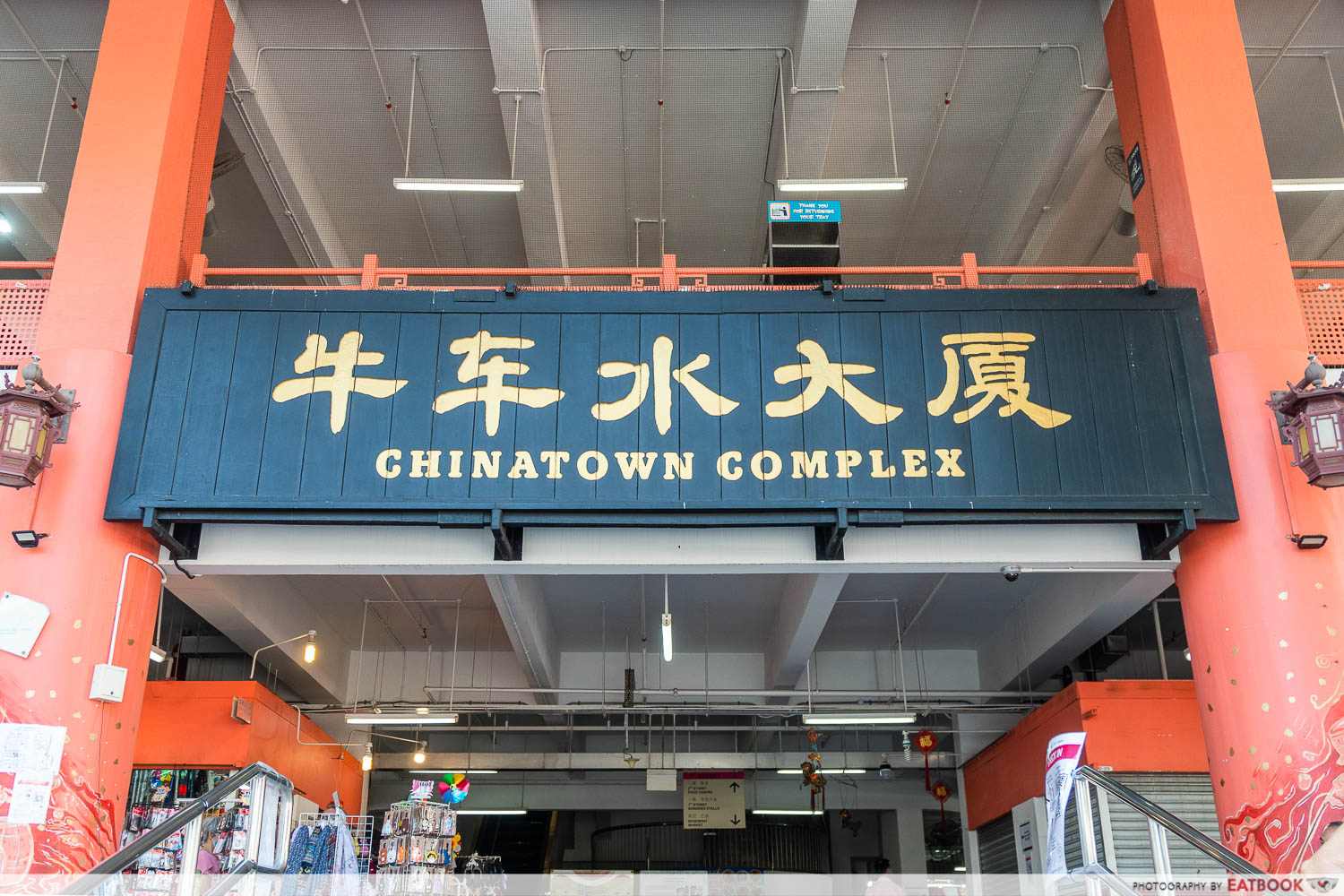 Herbal Soup is unique in that they serve charcoal-fired herbal soups, which is something I never heard of being done in a hawker setting.
Food at Herbal Soup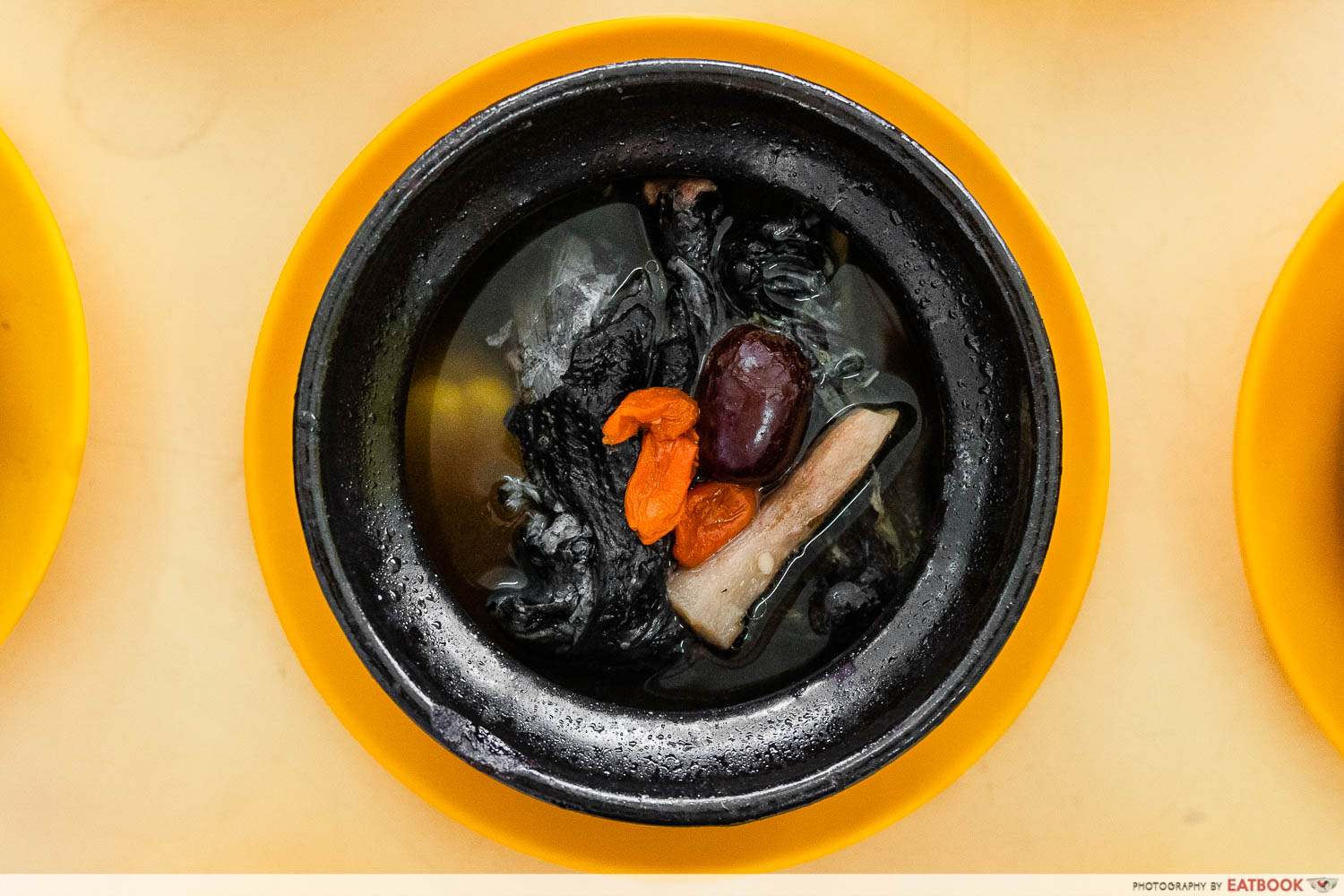 After browsing the menu, I went straight for their Herbal Black Chicken Soup ($5.50). Black chicken seems to be a common ingredient in many Chinese nutritional soups. I have to say that I was a bit put off by the appearance of the chicken as I'm not usually a fan of it, but I knew I had to at least give it a try as looks can be deceiving.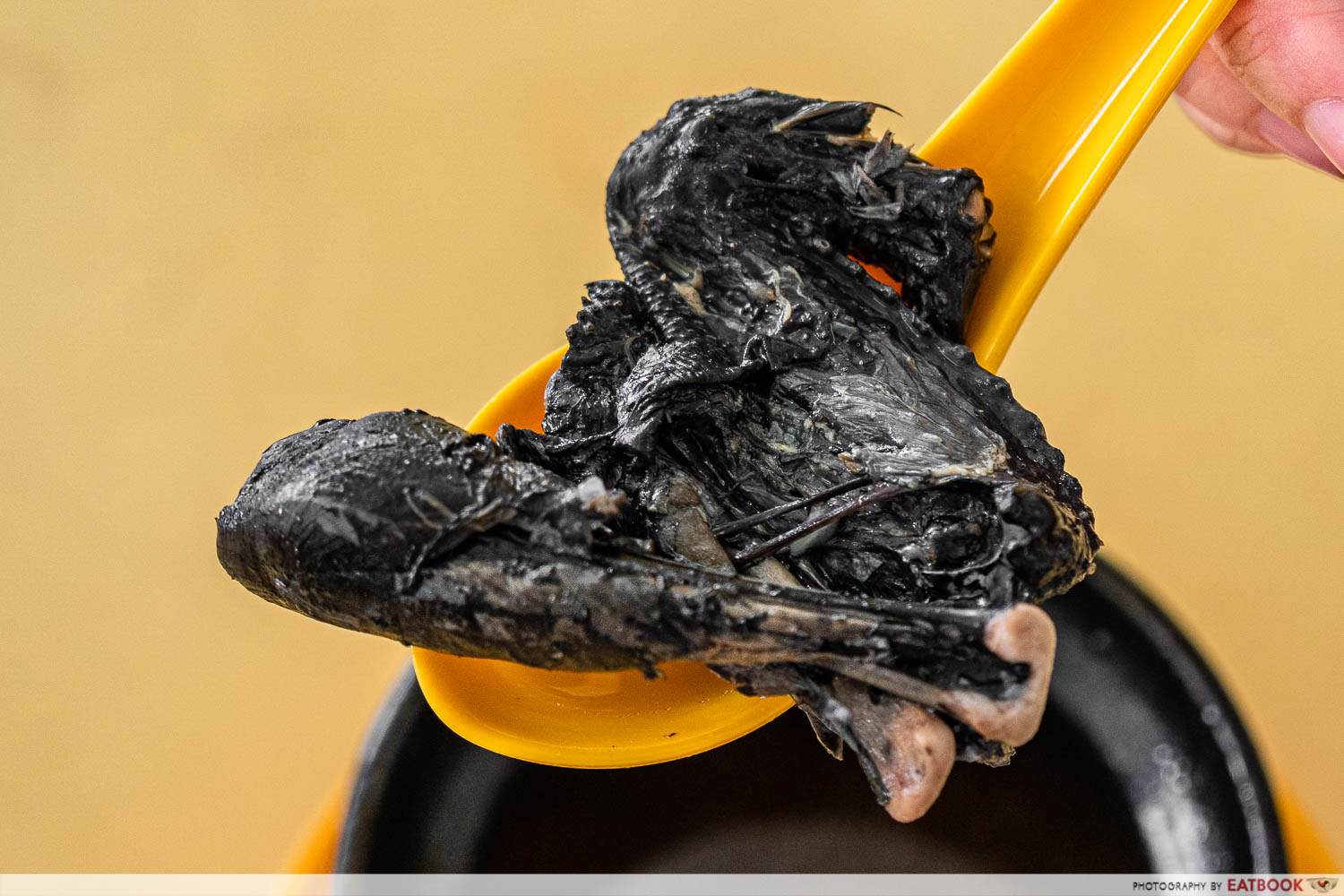 Surprisingly, it didn't taste that different from regular boiled chicken. The soup, however, had a much stronger, herbal taste with a slight bitterness to it. There were dates included in the soup as well, which sort of masked the bitter notes. This soup tasted one of the healthiest among the rest, and I could just imagine the numerous health benefits of consuming it. 
Hawker Day Out: These Food Tours Let You Explore Chinatown's Famous Hawkers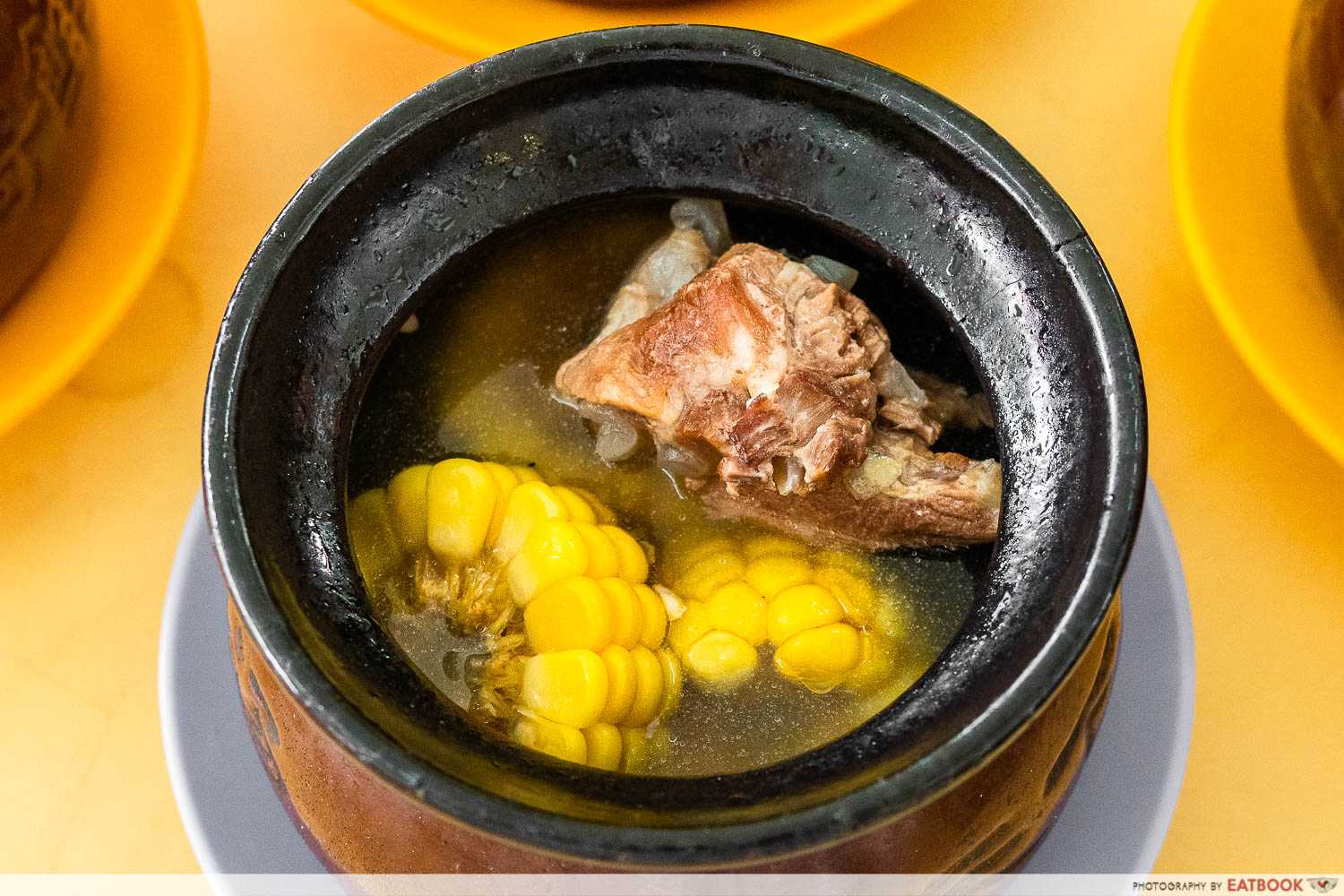 The Sweet Corn Pork Ribs Soup ($4) is probably what I'm most familiar with, and something I'm most likely to order at a soup stall. The sweetness of the corn and carrot seeped well into the soup, making it sweet and refreshing. I love how clean and light the soup tasted; it's definitely a great option for those who are not into rich and heavy soups.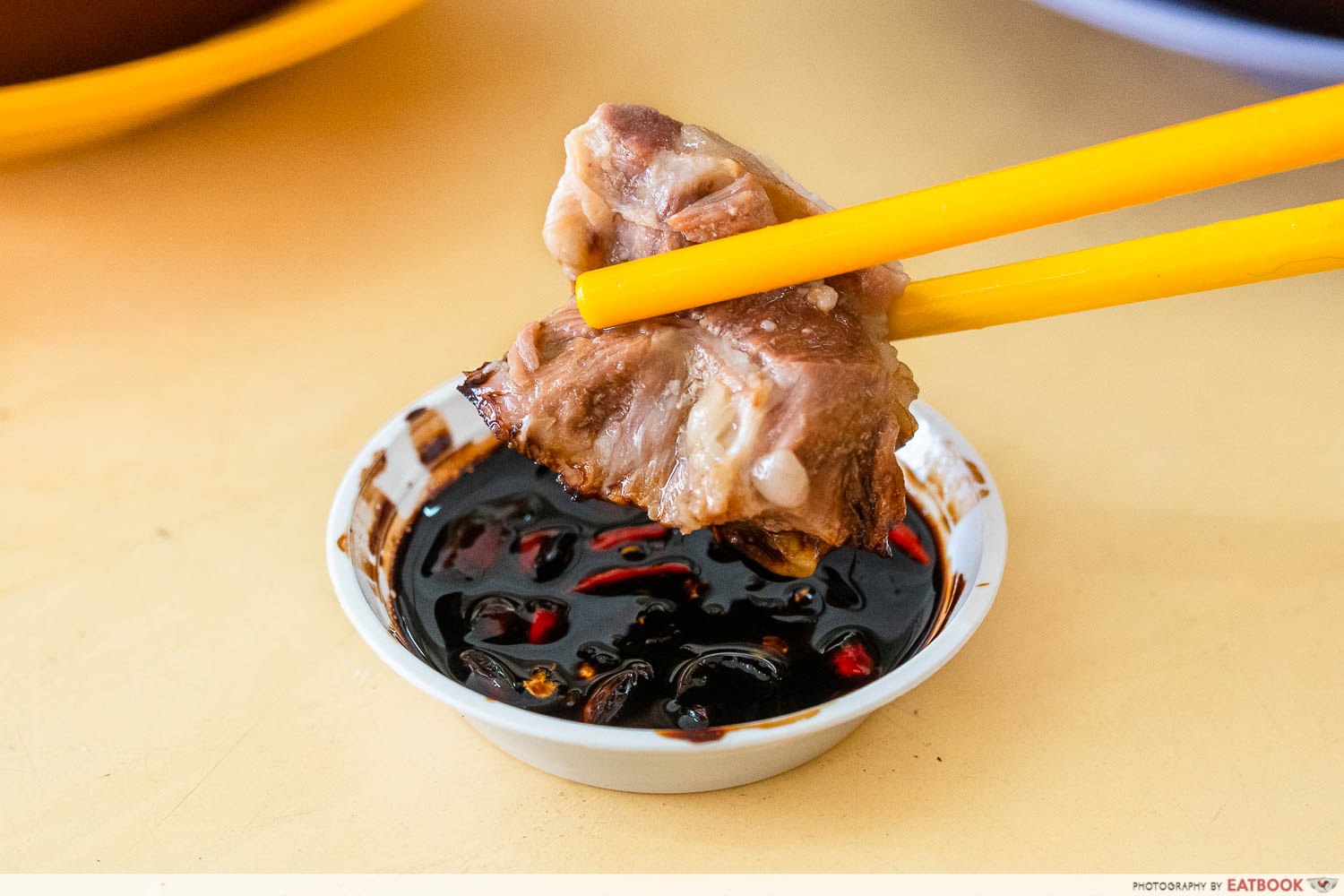 The herbal soups were stewed for a long period of time, which made the pork ribs very tender and soft. Even though it was a small bowl, there was a generous amount of ingredients included, making it ideal as a meal by itself. Also, I would highly recommend dipping the pork ribs into the chilli sauce mixed with dark soy sauce for an extra kick.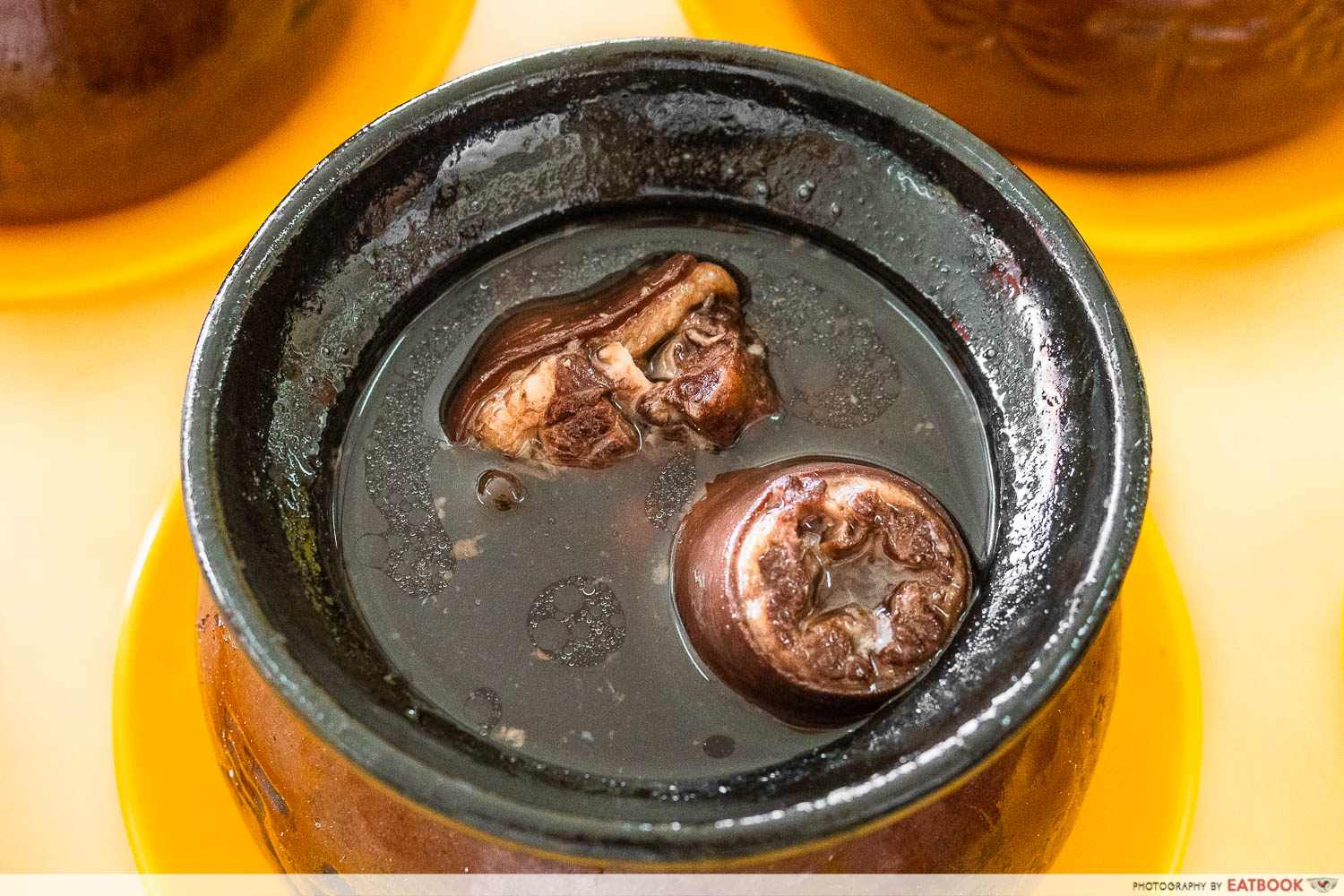 The Black Bean Pig's Tail Soup ($4.50) is said to be a crowd favourite. The black beans added nuttiness to the soup, and the fat from the pig's tail created a rich and umami broth. Similarly, the meat was tender and soft, while the chewiness of the skin added an extra texture.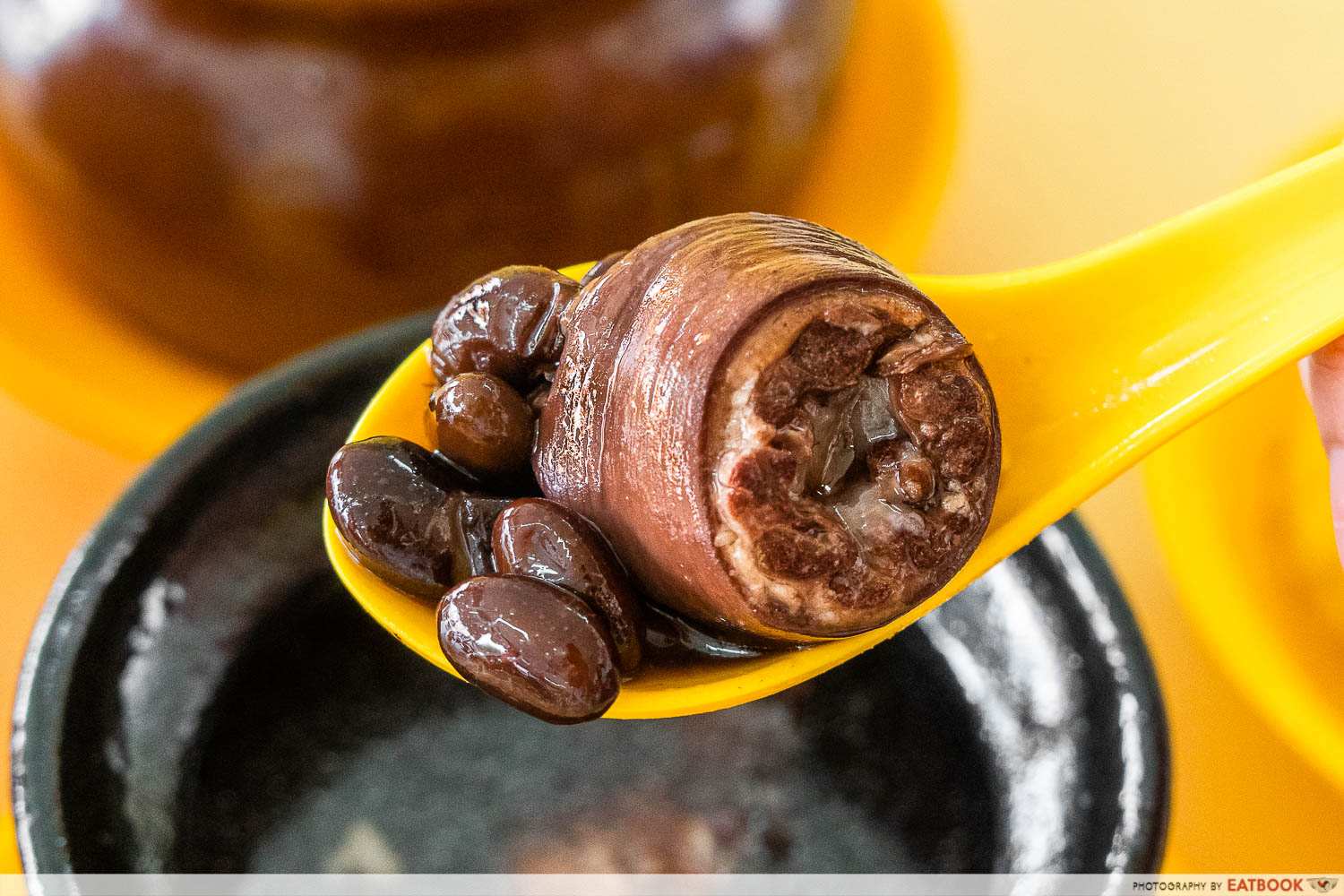 For me, the star of this dish were the black beans. The addition of black beans helped to cut through the richness of the broth. Personally, the soup was a little too rich for me, but for those who are into strong flavours, this is a great option for you.
10 Claypot Rice Stalls In Singapore Including Halal And Michelin Bib Gourmand Claypot Rice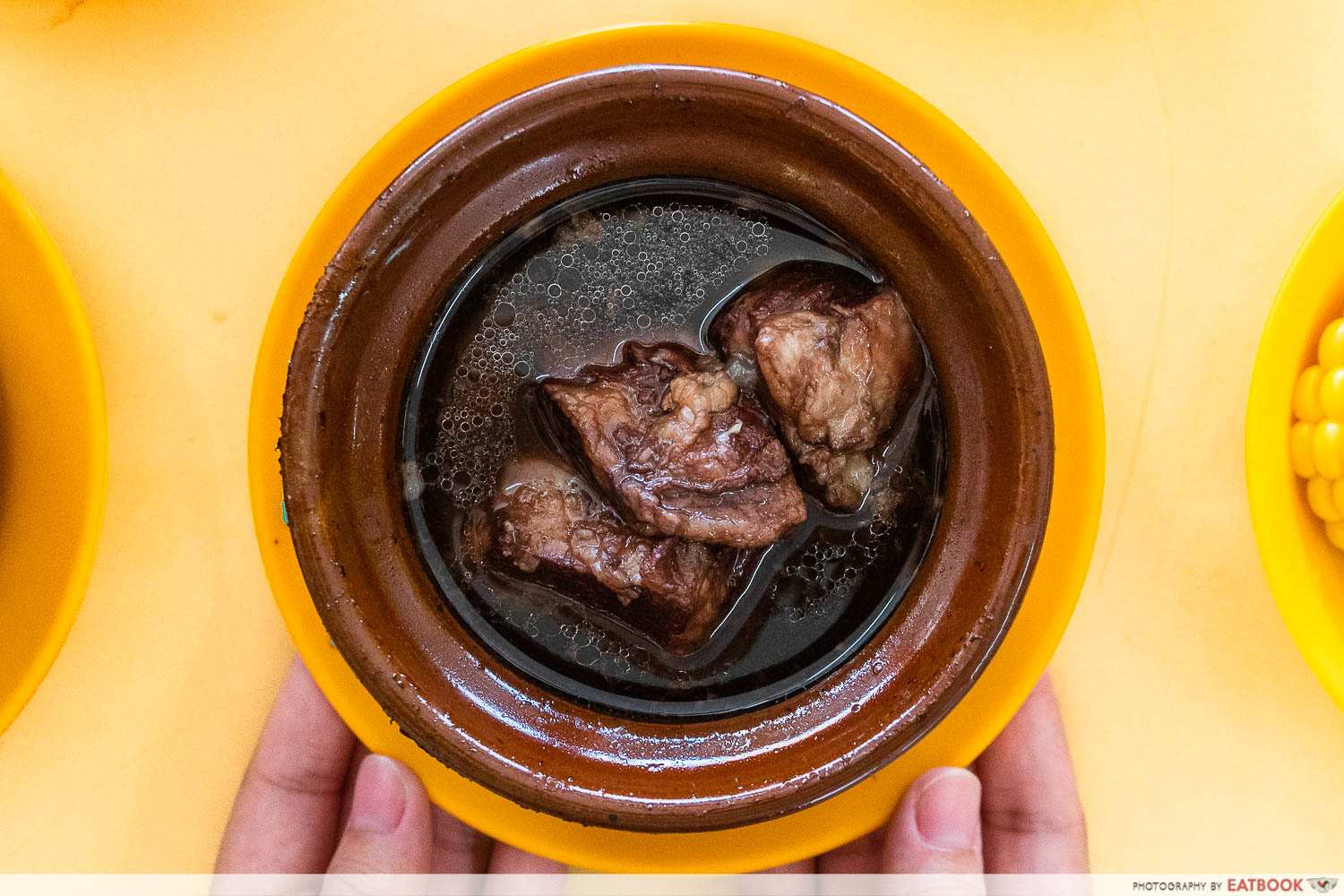 Considering how much I'd enjoyed the previous dish, I was excited to try another black bean soup: the Black Bean Pork Ribs Soup ($4). Similarly, the black beans here gave an earthy and nutty flavour to the broth, which tasted less rich than the Black Bean Pig's Tail Soup. I think this soup is a great entry point for those who are not familiar with herbal soups, as it was quite easy to drink.  
Ambience at Herbal Soup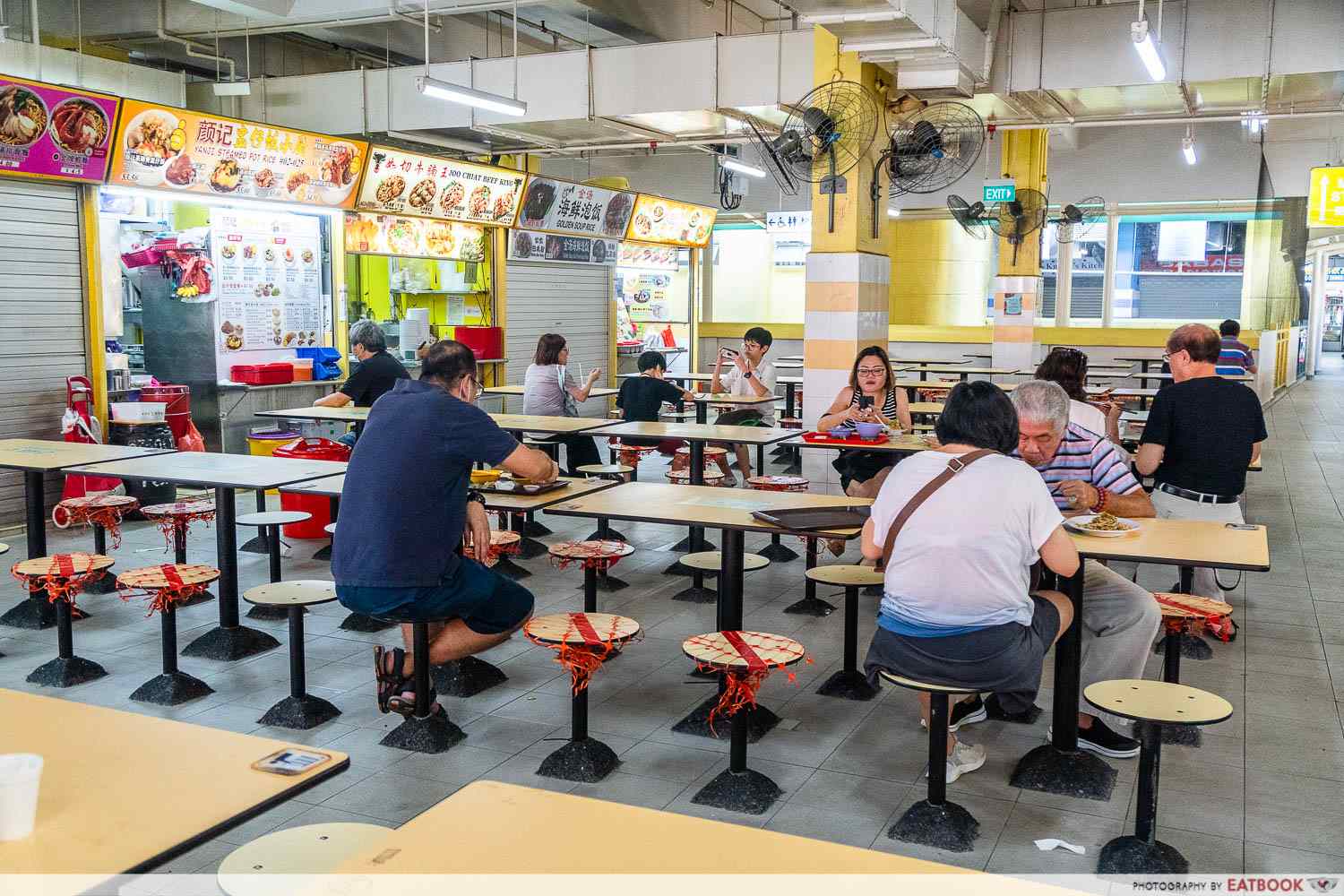 To get to Chinatown Food Complex, it is a three to five-minute walk from Chinatown MRT Station. We were there during the lunch hour, so there was already a queue forming. You can tell how popular the stall is as there was perpetually a line despite the scorching weather. Luckily for us, the stall is situated next to a large dining space with plenty of breeze. The food complex houses many hawker stalls, so it may be hard to locate and pinpoint exactly where the stall is.
The verdict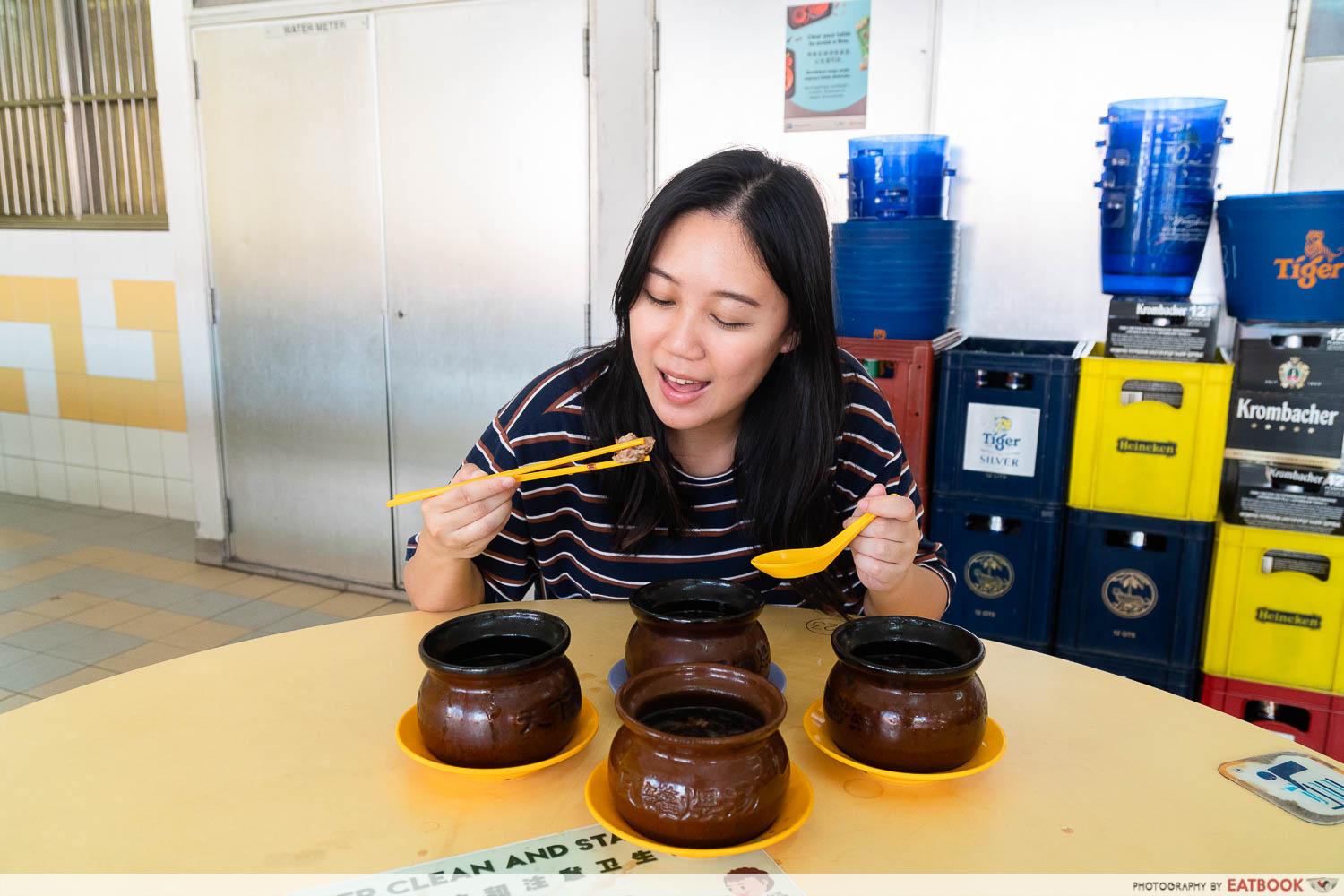 I was pleasantly surprised by how much I had enjoyed the soups. They'll be perfect for cold rainy days, or if you're feeling under the weather. For those who aren't big on herbal soups, definitely give the sweet corn or black bean soups a try.
One downside is that even though each pot was filled with ingredients, it's still a relatively small pot, so one single serving may not necessarily be enough for everyone. Another gripe I had was the inaccessible location of the stall, which was a bit of a struggle for us to find. Personally, I'm not so sure if I would specially make a trip down to this stall, but if I'm around the area I would drop by to get it again.
If you're exploring Chinatown, look out for Ah Pui Tiong Bahru Satay, located in Smith Street. You can also read our Mian Zhuang review for QQ ban mian.
Address: 335 Smith Street, #02-017, Singapore 050335
Opening hours: Tues-Sat 10am to 7pm
Herbal Soup is not a halal-certified eatery.
Mian Zhuang Review: Young Couple Sells QQ Ban Mian Made From Family Recipes In Chinatown
Photos taken by Tan Zi Hui
This is an independent review by Eatbook.sg
Herbal Soup Review: Charcoal-Fired Herbal Black Chicken Soup And More From $3.50 In Chinatown
Herbal Soup Review: Charcoal-Fired Herbal Black Chicken Soup And More From $3.50 In Chinatown -

7/10
Summary
Pros
– Prices are affordable
– Meats are tender and soft
Cons
– Comes in a small pot
– Inaccessible location of the stall
Recommended dishes: Sweet Corn Pork Ribs Soup ($4), Black Bean Pork Ribs Soup ($3)
Opening hours: Tues-Sun 10am to 7pm
Address: 335 Smith Street, #02-017, Singapore 050335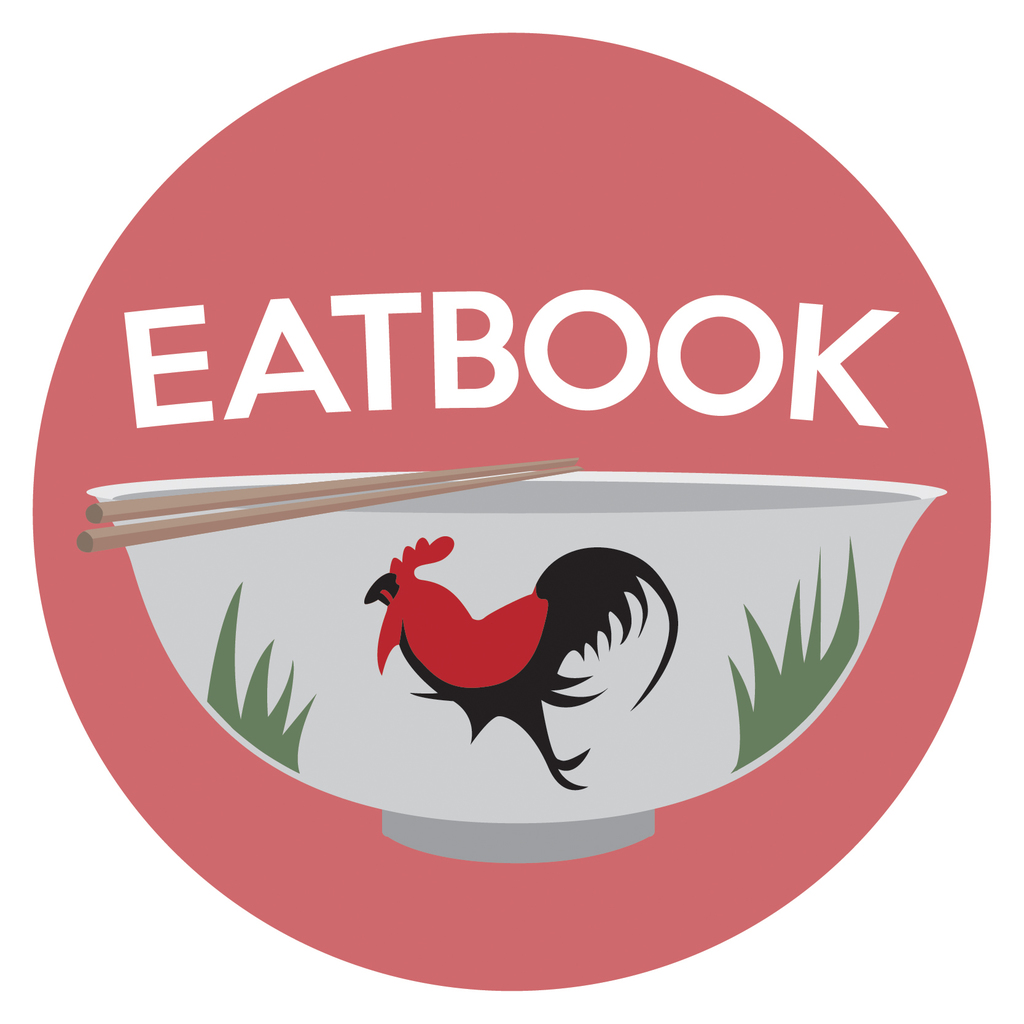 Drop us your email so you won't miss the latest news.