1-for-1 subs at Subway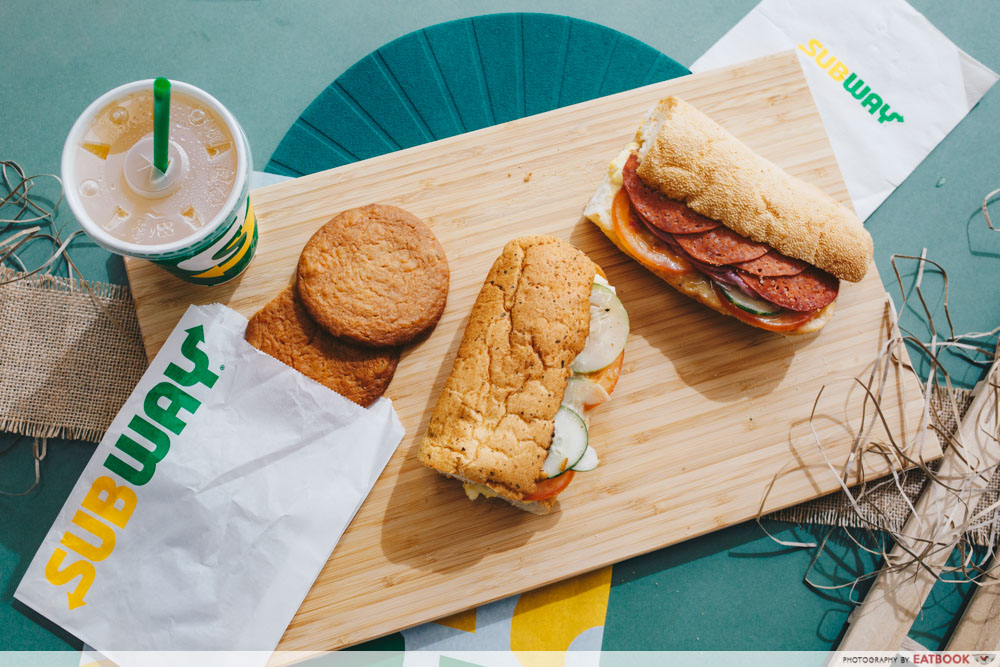 Come Thursday, 31st October 2019, you'll feel a lot fuller during lunch and dinner as Subway is having 1-for-1 subs in celebration of World Sandwich Day. The promo is a step up from the one held in May as it is valid at all 132 outlets islandwide. That means 132 places to bring a friend and "eat fresh".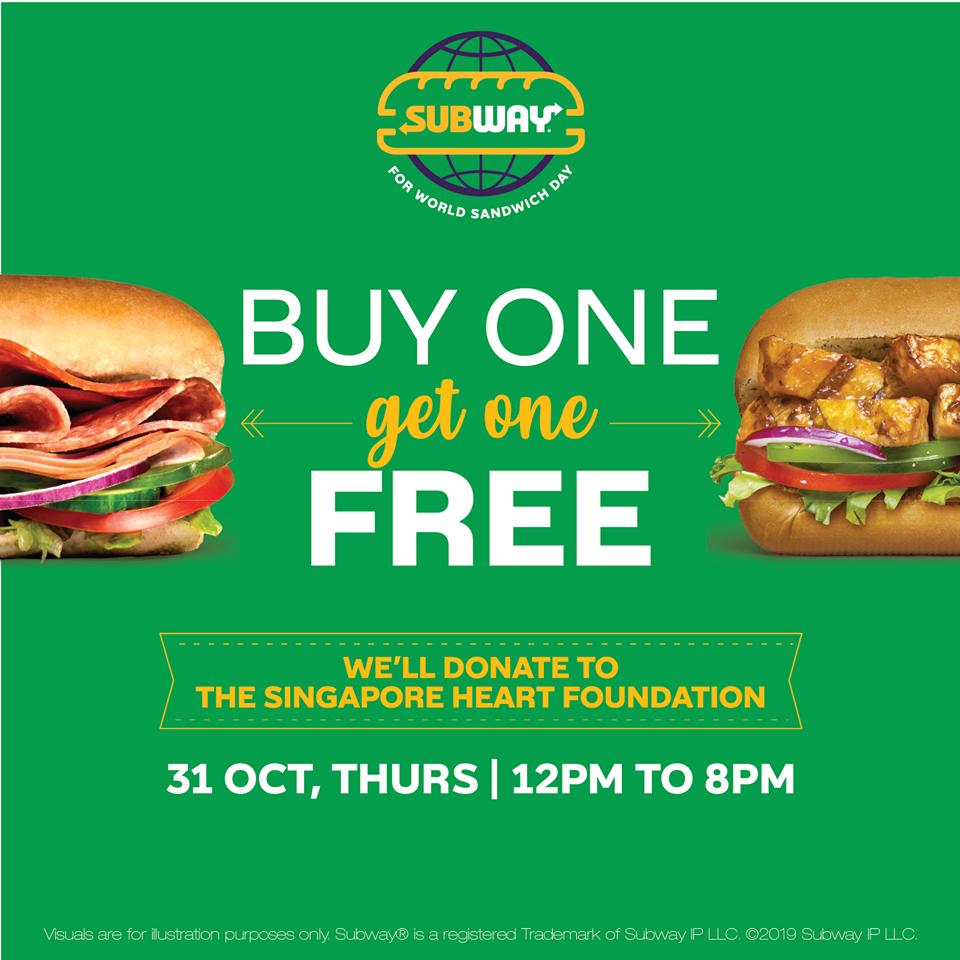 Image credit: Subway Singapore's Facebook page
That being said, there are some things to take note of before you decide to camp outside Subway at 9am. The promo starts at 12pm and ends at 8pm, so mai kan cheong as you'll have plenty of time to fuel up during lunch or even after work.
The deal is only valid on all six-inch subs, except for Shroomy Chicken Sub, and it goes without saying that the free sub must be of equal or lower value.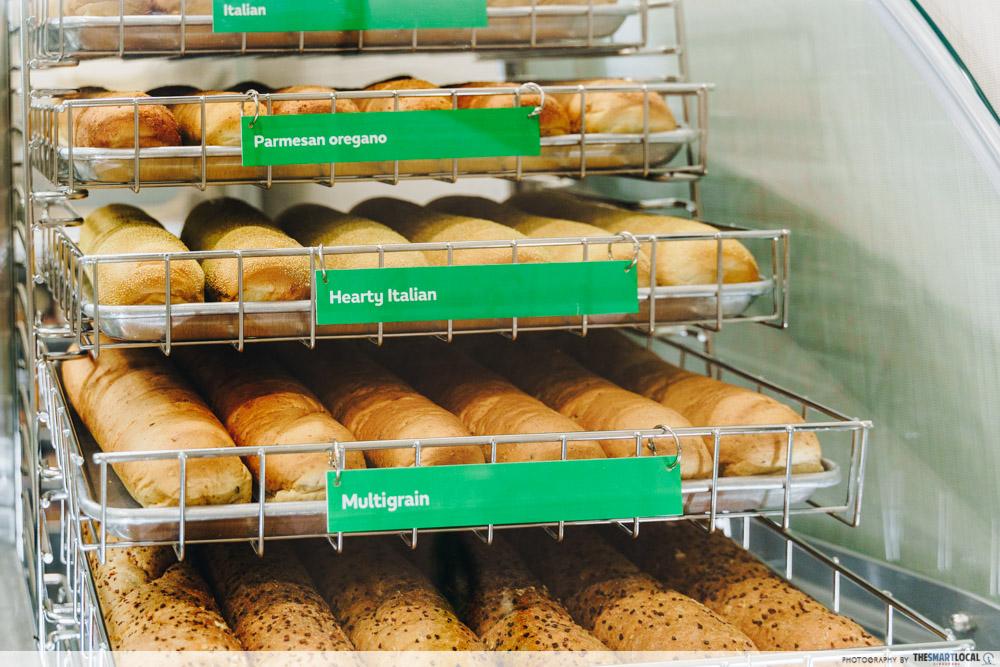 For those who've decided to zham all the flavours on 31 October, you might wanna pump on the brakes a lil' bit. Each customer is limited to only two free subs per transaction; ergo, you're walking out of Subway with a maximum of four subs.
Of course, you can get around this by bringing a friend along or visiting multiple Subway outlets.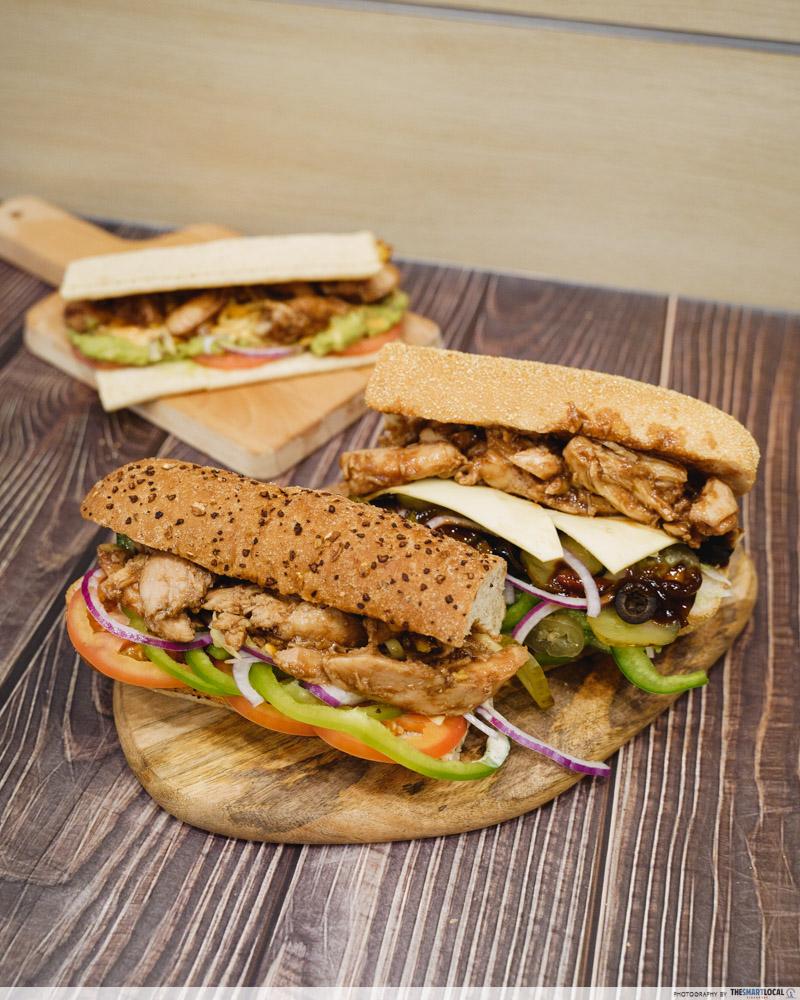 Personally, I'm using the promo as a way to finally try Subway's pricier options without the guilt. That's right, homeboy's heading straight for the Premium section; none of that Classics stuff. This includes faves such as the Chicken Cordon Bleu ($7.90) and Subway Melt ($7.40)—the former of which is loaded with grilled chicken, chicken ham, and melted cheese.
Besides filling up your belly, buying these subs also helps a good cause. For every sub sold, Subway will donate $0.50 to the Singapore Heart Foundation. 
As such, there's no downside to making a date this Thursday at your nearest Subway outlet. You'll be able to munch on all those delicious subs at half the price, while doing good for society.
For other unique toasties, check out Seoul In A Sandwich at Century Square and What's Pide at Chinatown—both of which serve Korean flavours in their buns!
What's Pide Review: Unique Korean Sandwiches With Bulgogi Beef And Wasabi Mushroom From Seoul