Subway Black Pepper Subs are back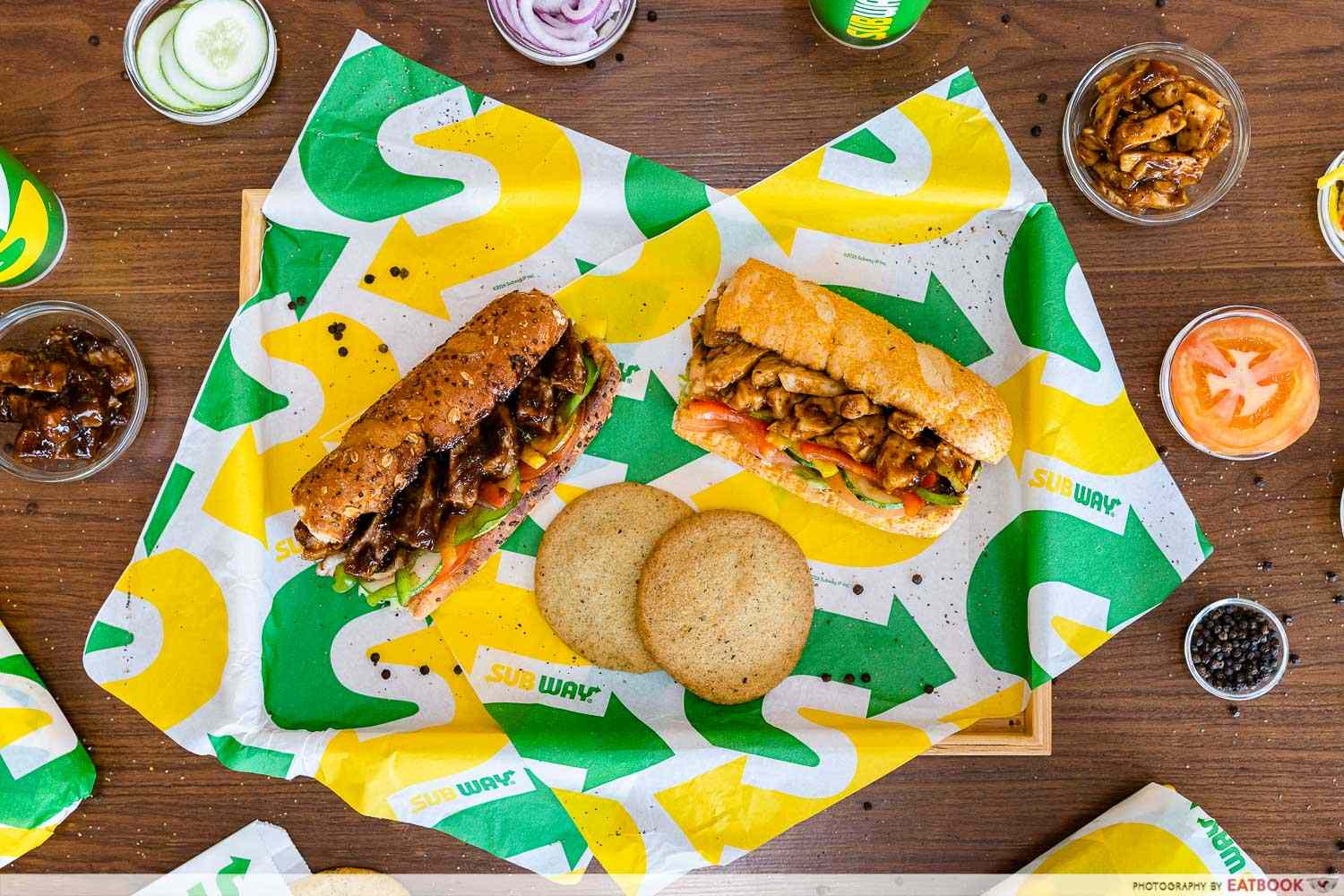 We always look forward to Subway's limited-run specials, from their locally inspired Rendang Subs and Pandan Cookie, to their recent Tri-Pepper Chicken Sub launch in November 2021. This time, Subway is bringing back their Black Pepper Chicken and Beef Subs, along with an all-new Oolong Peach Tea Cookie!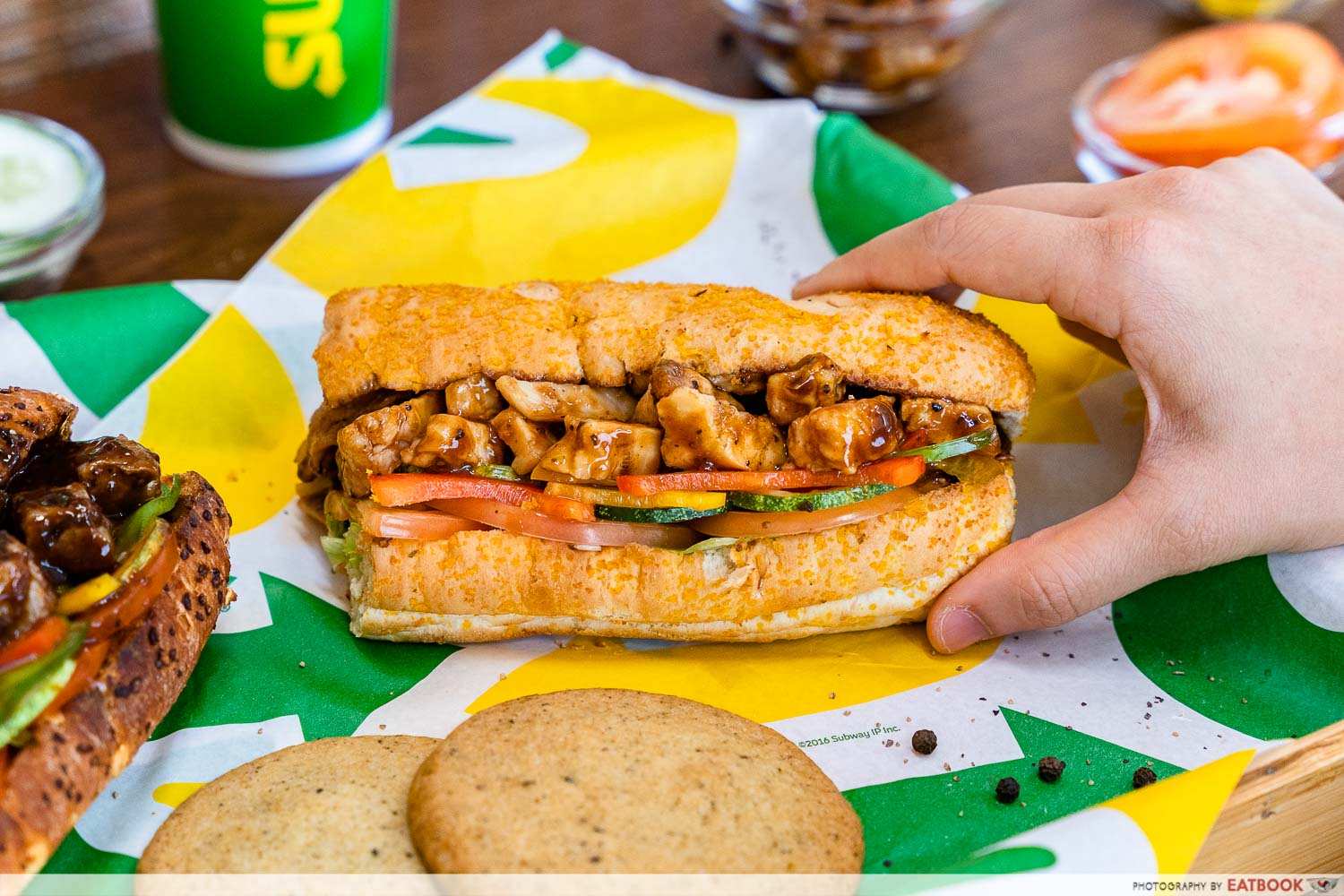 First launched in 2017, the Black Pepper subs come with your choice of protein: beef or chicken. The former sees Subway's signature beef chunks, while the latter features succulent chicken strips. Both meats are coated in a generous amount of black pepper sauce, which is full of flavour with a mild, peppery heat that's suitable for all—kids as well.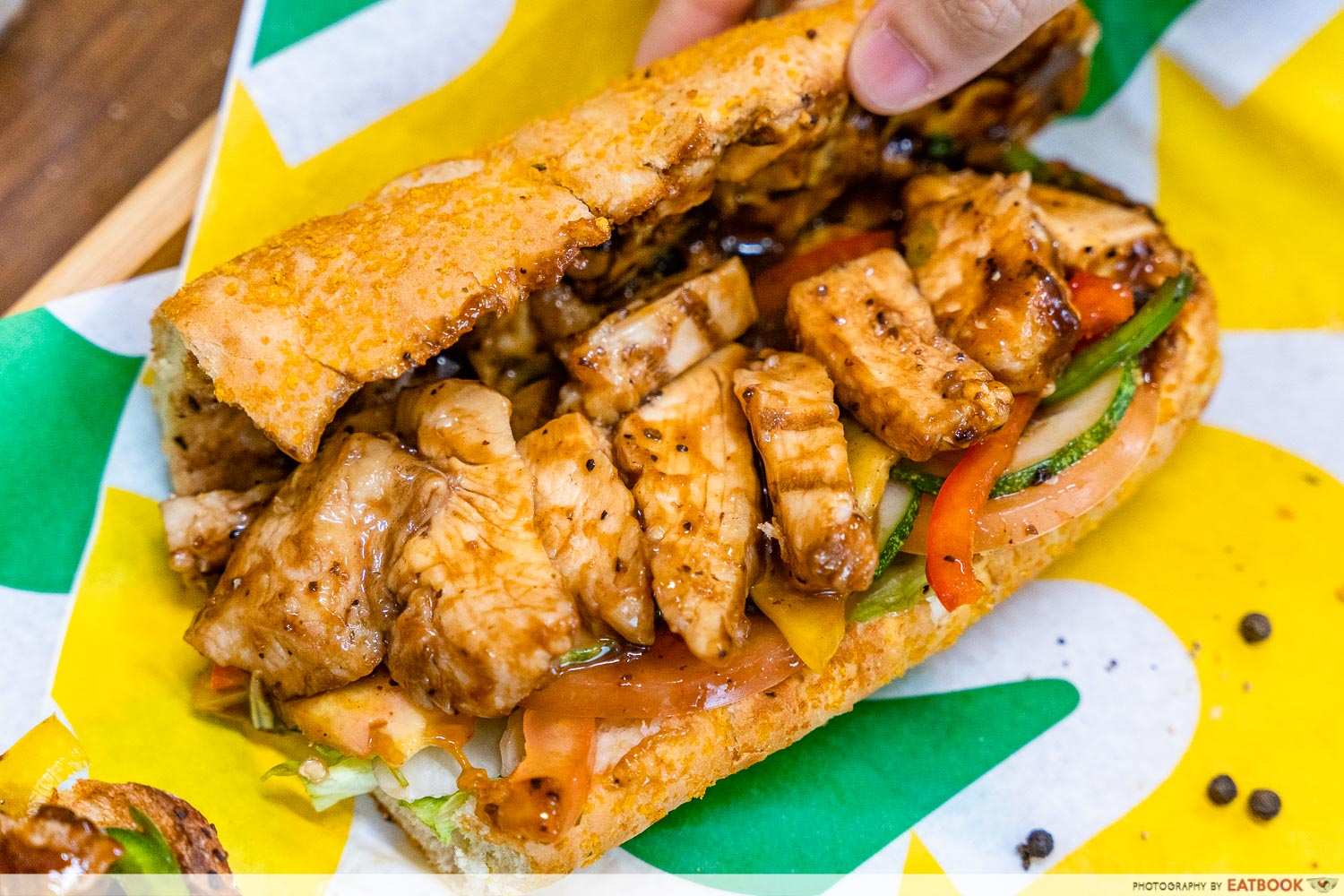 The Black Pepper Chicken Sub is loaded with tender chicken breast slices that go well with the slightly sweet and peppery sauce. For extra sweetness and juicy goodness, opt for cucumber and tomato slices in your sandwich! 
As with all your favourite Subway sandwiches, the fillings and sauces are customisable, so you can dress up your sub and make it as healthy, or as indulgent as you like! Top tip: load up on fresh bell peppers for a refreshing crunch in each bite.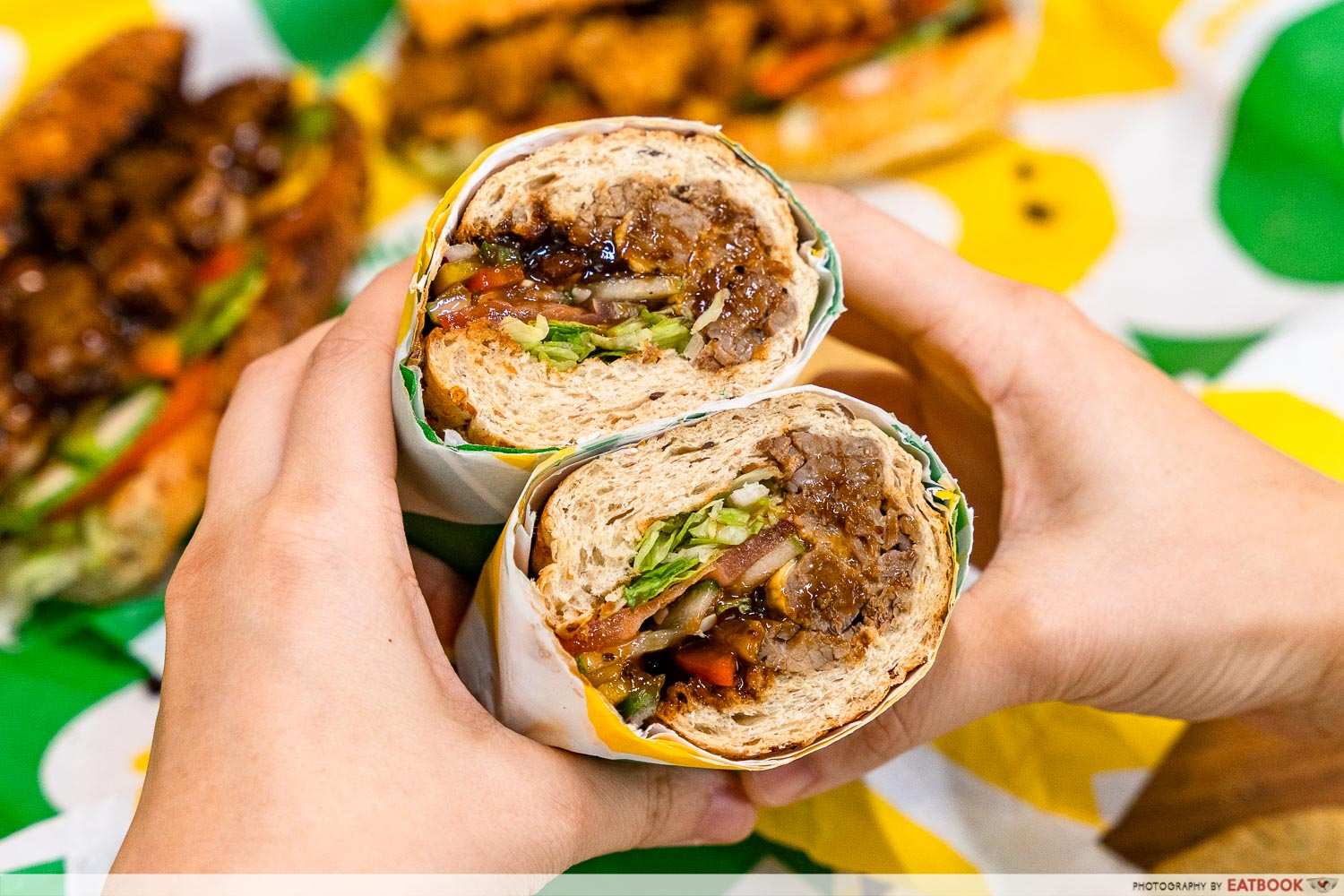 Those who enjoy heartier flavours can tuck into the Black Pepper Beef Sub. The meaty chunks of beef go well with the savoury black pepper sauce, and we highly recommend adding cheddar cheese slices for extra creaminess. 
The chicken sub starts at $7.30 for a six-inch, $12.30 for the footlong option, and $8.30 for a six-inch sub and a 16oz drink. The beef version is priced at $7.90 for six-inch, $12.90 for footlong, and $8.90 for a six-inch sub and a 16oz drink.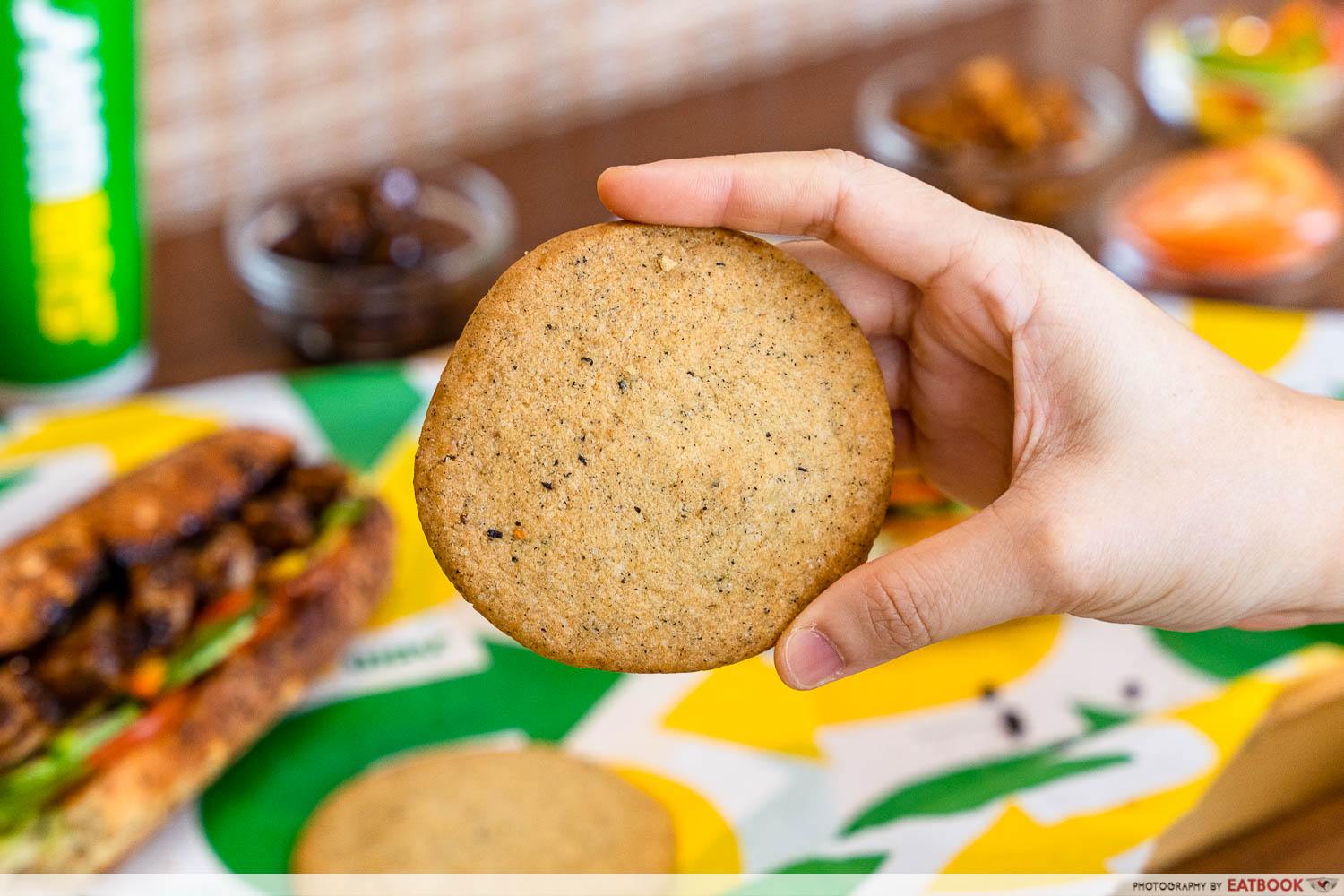 It's not a proper Subway feast without a good ol' cookie. Bubble tea fans can look forward to the Oolong Peach Tea Cookie ($1.40) making a debut on Subway's menu. 
The thin and chewy cookie sees specks of real oolong tea leaves dotted throughout, so you know it's legit. Perfect for ending your meal with, this unique dessert carries a pleasant fruit tea fragrance that intensifies when it's warmed up.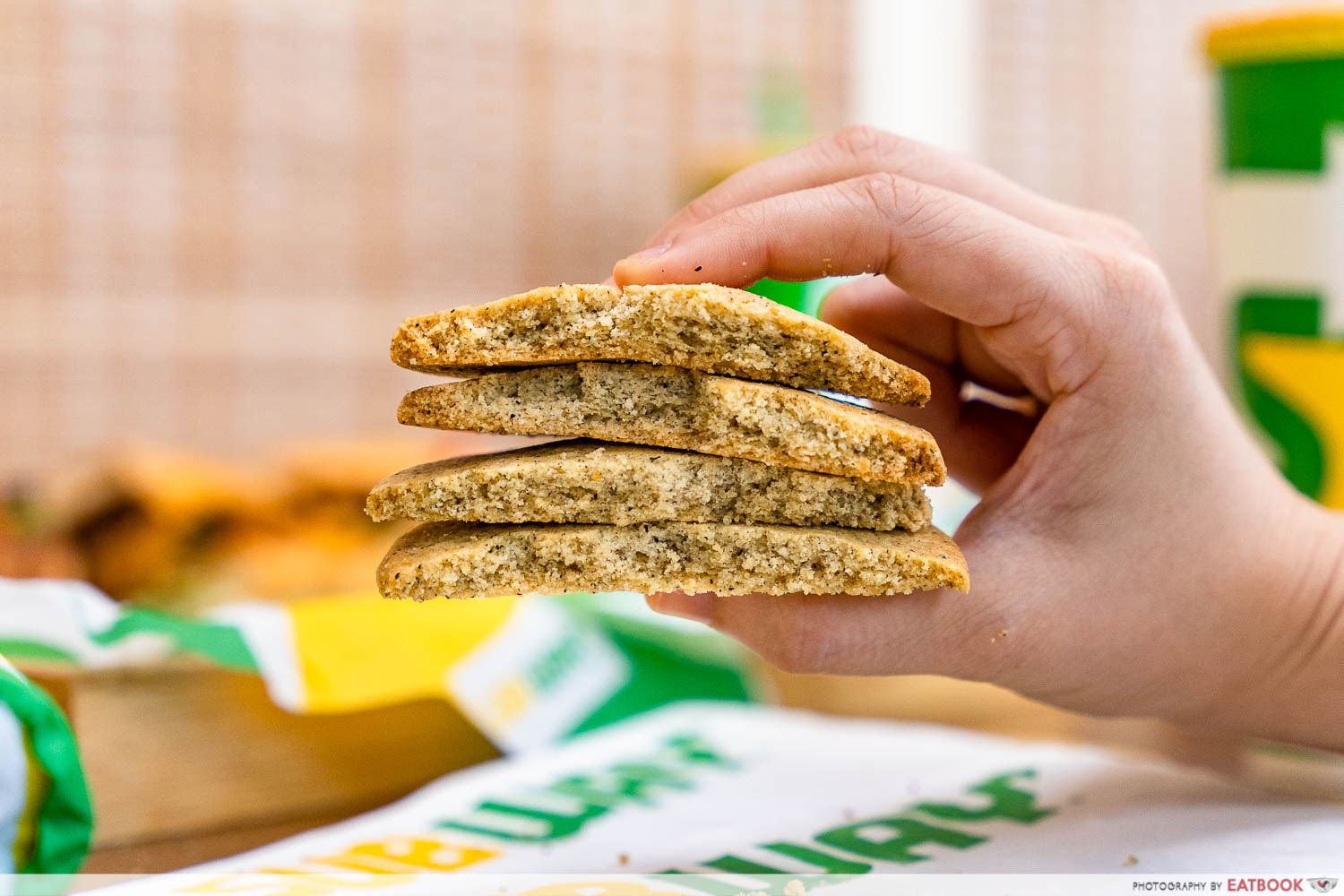 Upon biting into it, you get the familiar flavours of iced peach tea, but with a cleaner, brighter tea fragrance thanks to the infusion of oolong. It's strangely refreshing, and works if you're in the mood for a light snack or midday pick-me-up.
Subway's Black Pepper Chicken and Beef Subs, along with the Oolong Peach Tea Cookie, are available from now till 12 April 2022 at all outlets islandwide, and major delivery platforms.
Photos taken by John Lery Villanueva.
This post is brought to you by Subway.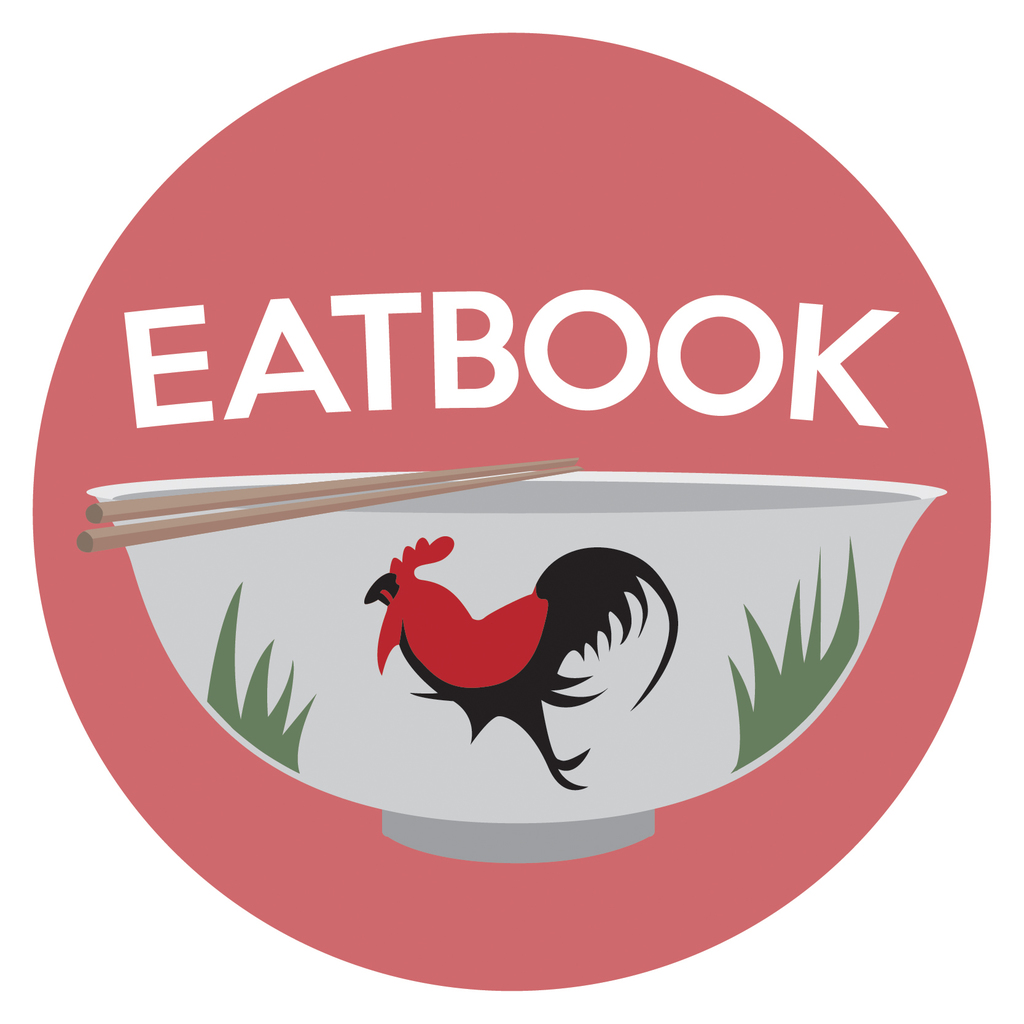 Drop us your email so you won't miss the latest news.