Suhaime's for famous mee rebus in Geylang Bahru Market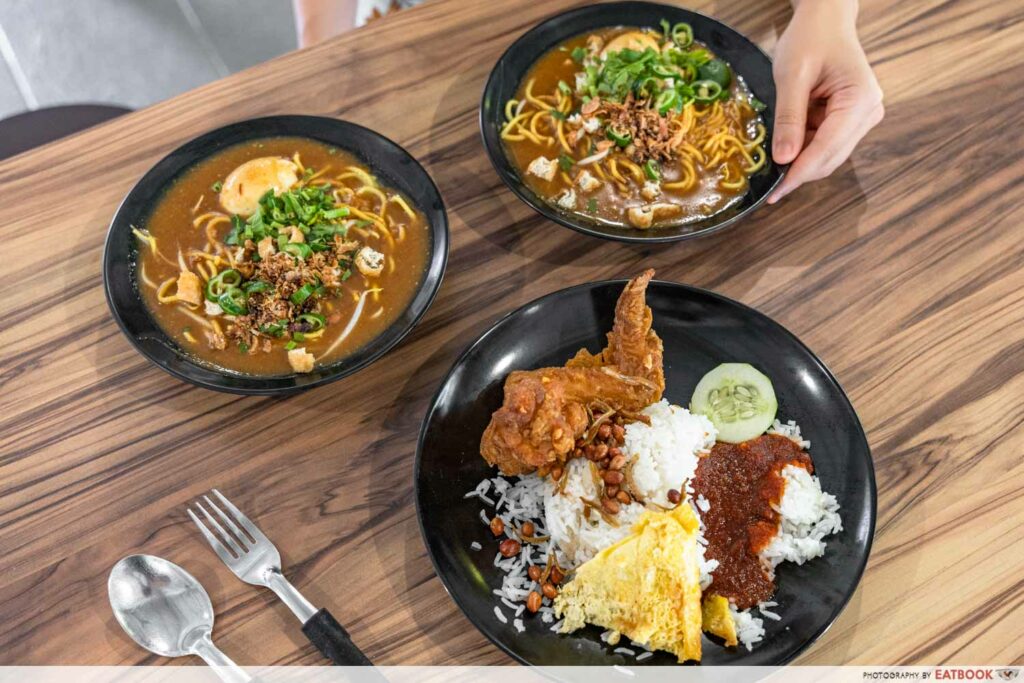 Mee rebus is a heritage dish with mixed origins; some believe it has Chinese roots, while others think of it to have originated in Indonesia. There's also another camp attributing the creation of the noodle dish to the northern states of Malaysia.
One place that's known for serving a solid rendition of mee rebus in Singapore is Suhaime's, a humble hawker stall in Geylang Bahru Market and Food Centre.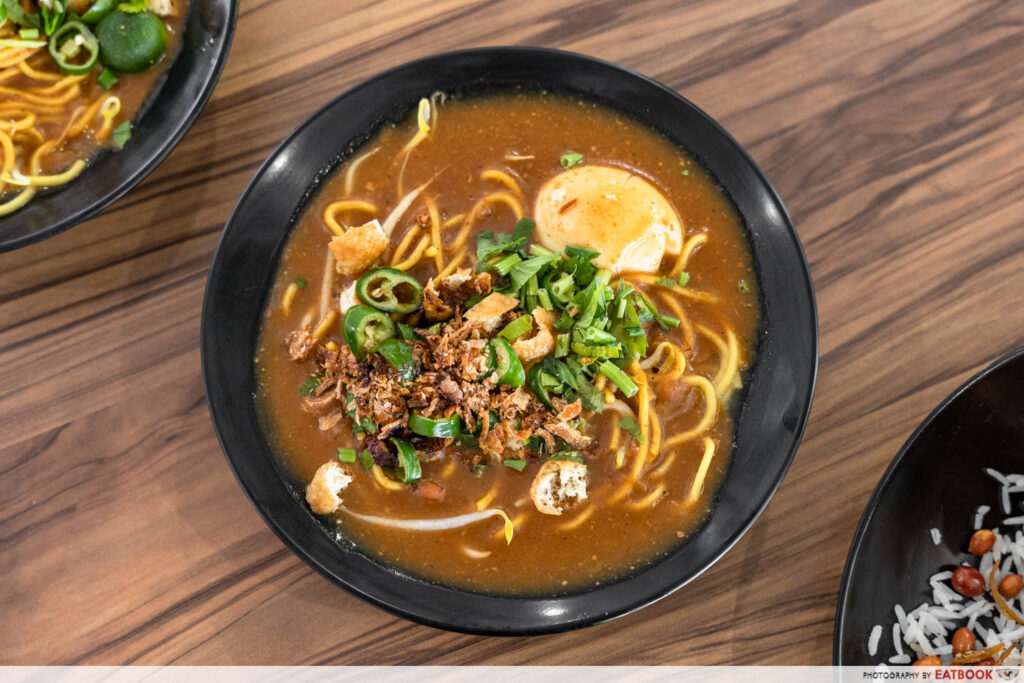 Each $3.50 serving gets you a piping hot bowl of yellow noodles, drenched in a viscous and rich kuah. The secret lies in the sauce, which is said to be a recipe passed down from a now-defunct stall in Geylang Lorong 1.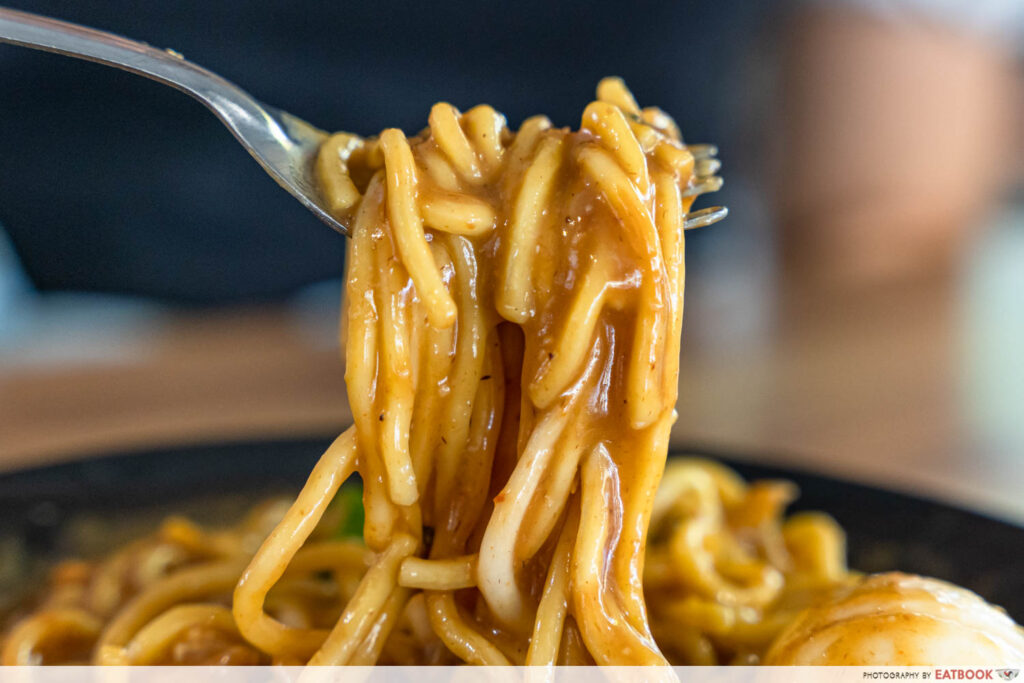 The yellow noodles serve as the carrier for the thick and flavourful gravy that's prepared with spices, herbs, and sugar. The secret sauce is slightly sweet with a kick of spice at the end.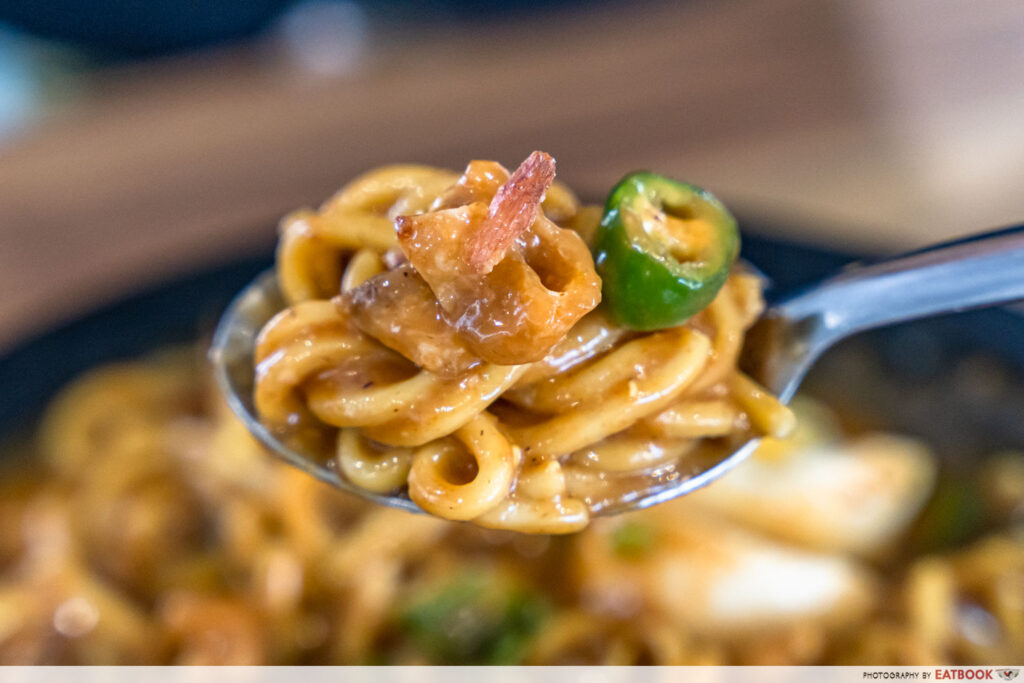 Tau kwa, tangy green chilli, and crispy fried shallots join in the mix for a medley of textures and flavours.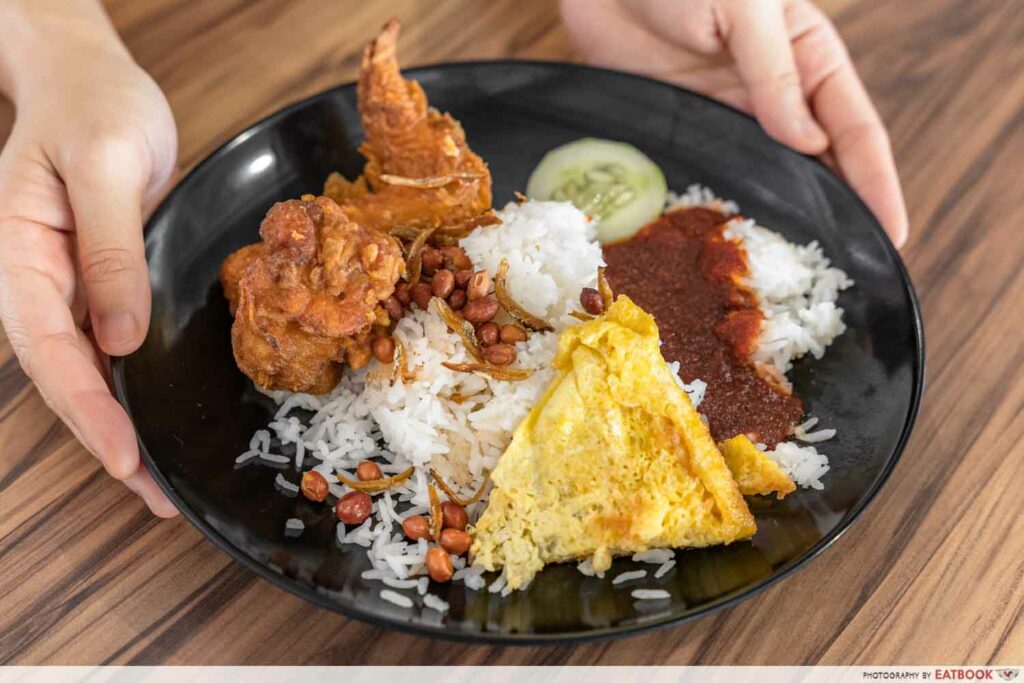 Suhaime's also sells Nasi Lemak ($3.50). You get a generous mound of coconut-infused rice completed with fried peanuts and anchovies, omelette, sambal, and your choice of protein: chicken, or fish fillet.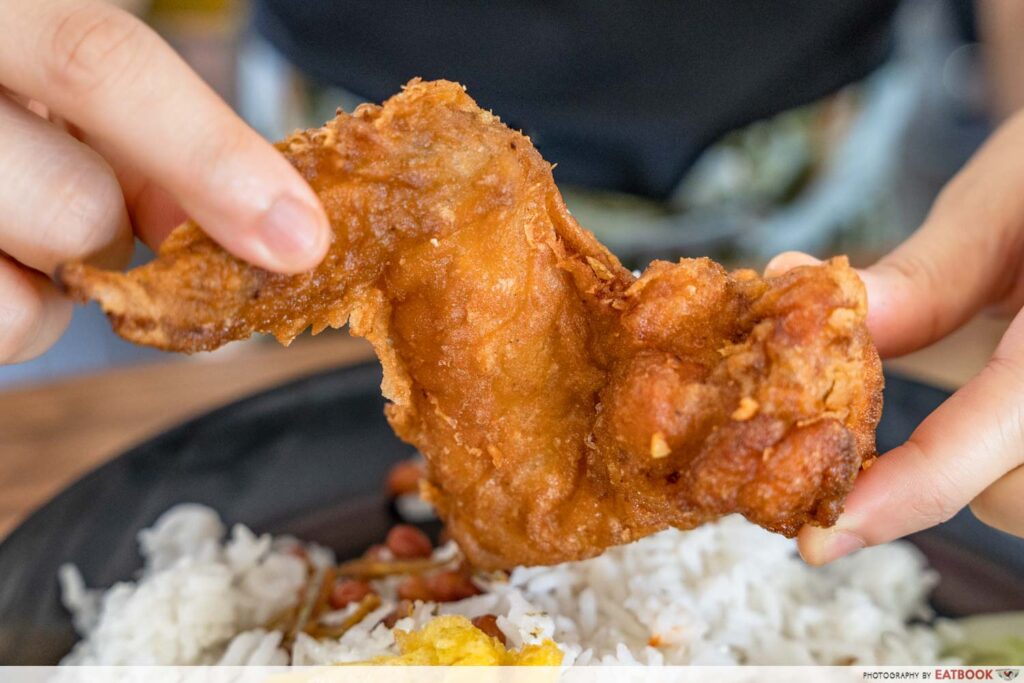 Opt for the fried chicken wing, lightly coated in a well-seasoned batter and deep-fried till golden.
14 Mee Rebus In Singapore, Including A 65 Year-Old Recipe Passed Through Generations
Suhaime's opens at 6am and closes by 3:30pm, though they've been known to sell out earlier some days. Avoid the peak lunch hour when the queue tends to be at its longest!
For more local food recommendations, read our guide to the best pandan waffles in Singapore, priced from just $1.30. There's also our best kopi guide if you're looking for quality Hainan coffee at affordable prices.
Address: 69 Geylang Bahru, #01-74, Geylang Bahru Market & Food Centre, Singapore 339682
Opening hours: Wed-Mon 6am to 3:30pm
Website
Suhaime's is a Muslim-owned eatery.
10 Best Kopi Stalls in Singapore Ranked, Including One With 58 Years Of History
Photos taken by Hui Hui Lau.
This was an independent visit by Eatbook.sg