Super Sub gourmet hot dogs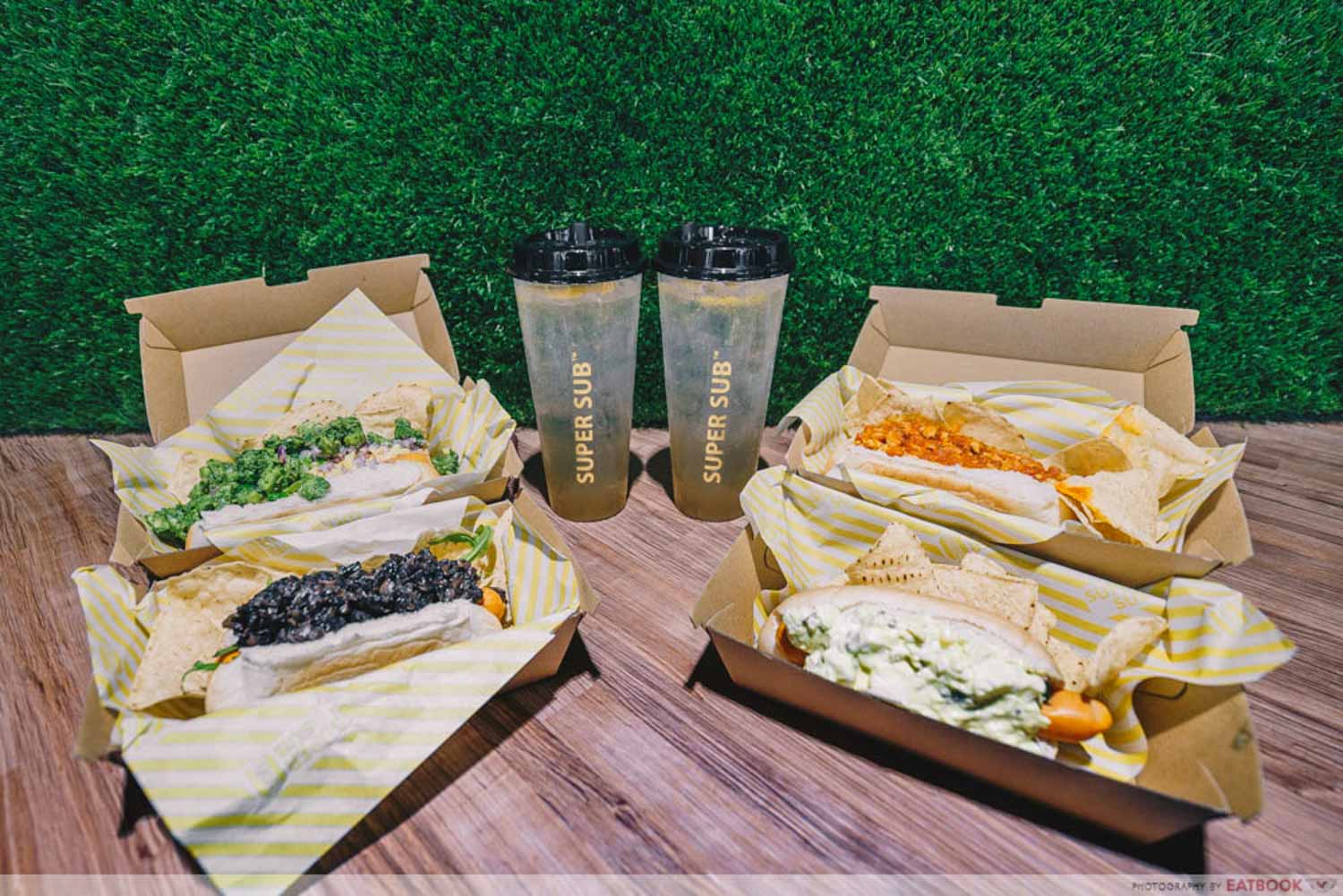 A trip to Ikea is incomplete until I get my hands on their cheap and yummy hot dogs. However, let's be real—the wieners are plain and lacking any oomph, and we only love it for the economical price.
As such, if you want a hearty hot dog that is certain to fill you up, hit up SUPER SUB for their stuffed hot dogs. Their name gives an inkling of what this food kiosk has to offer. They've been grilling sausages and serving them loaded with interesting toppings since their opening in mid-September.
Food at SUPER SUB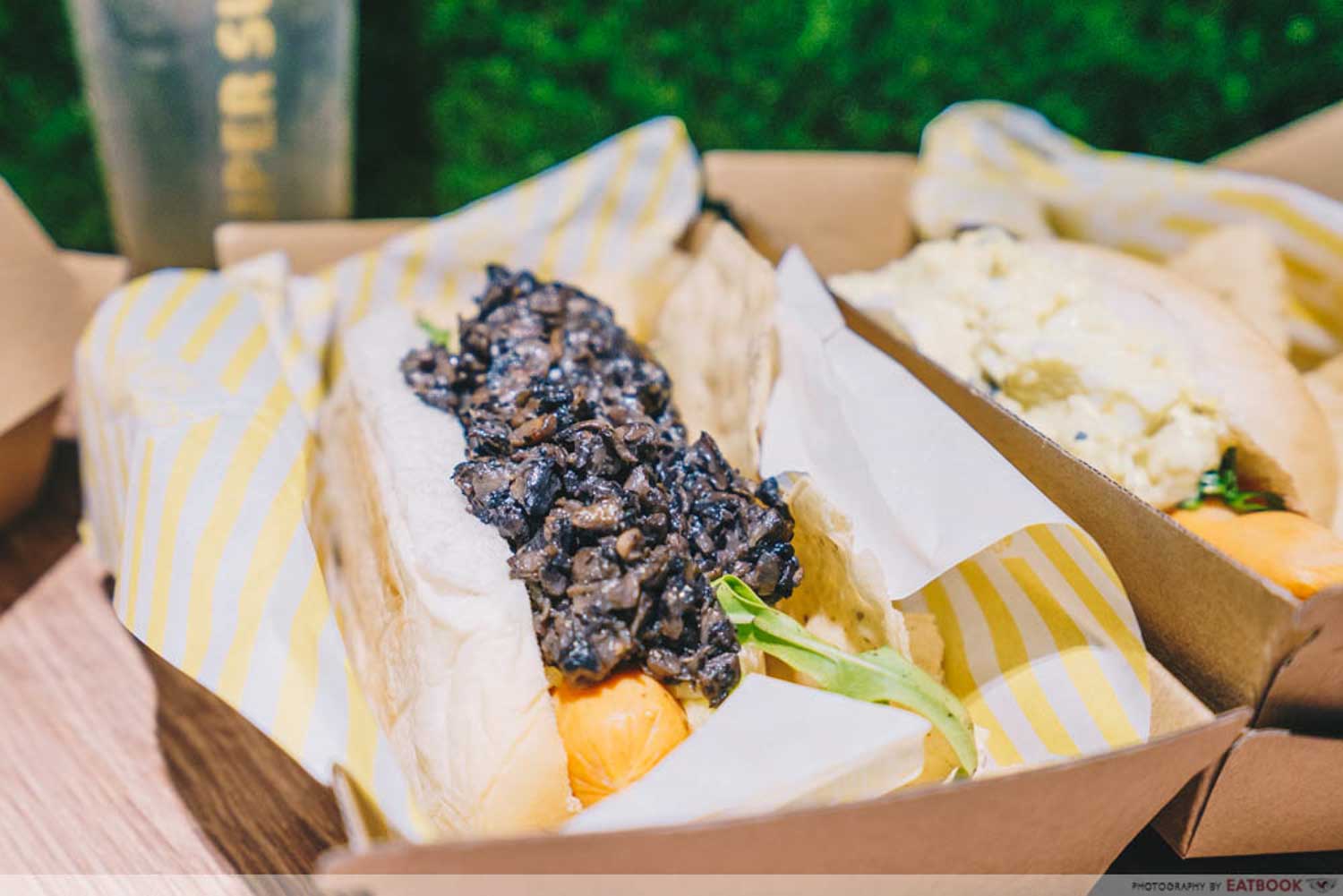 The succinct menu highlights a range of Asian and Western flavours paired with their gourmet hot dogs. Similar to Subway, there are additional toppings such as cherry tomatoes, rocket leaves, cheese, spring onions and olives to make these buns thick and filling. 
I started with their Mushroom Ragout ($7.80), which features a mushroom stew finished with my choice of rocket leaves and cheese.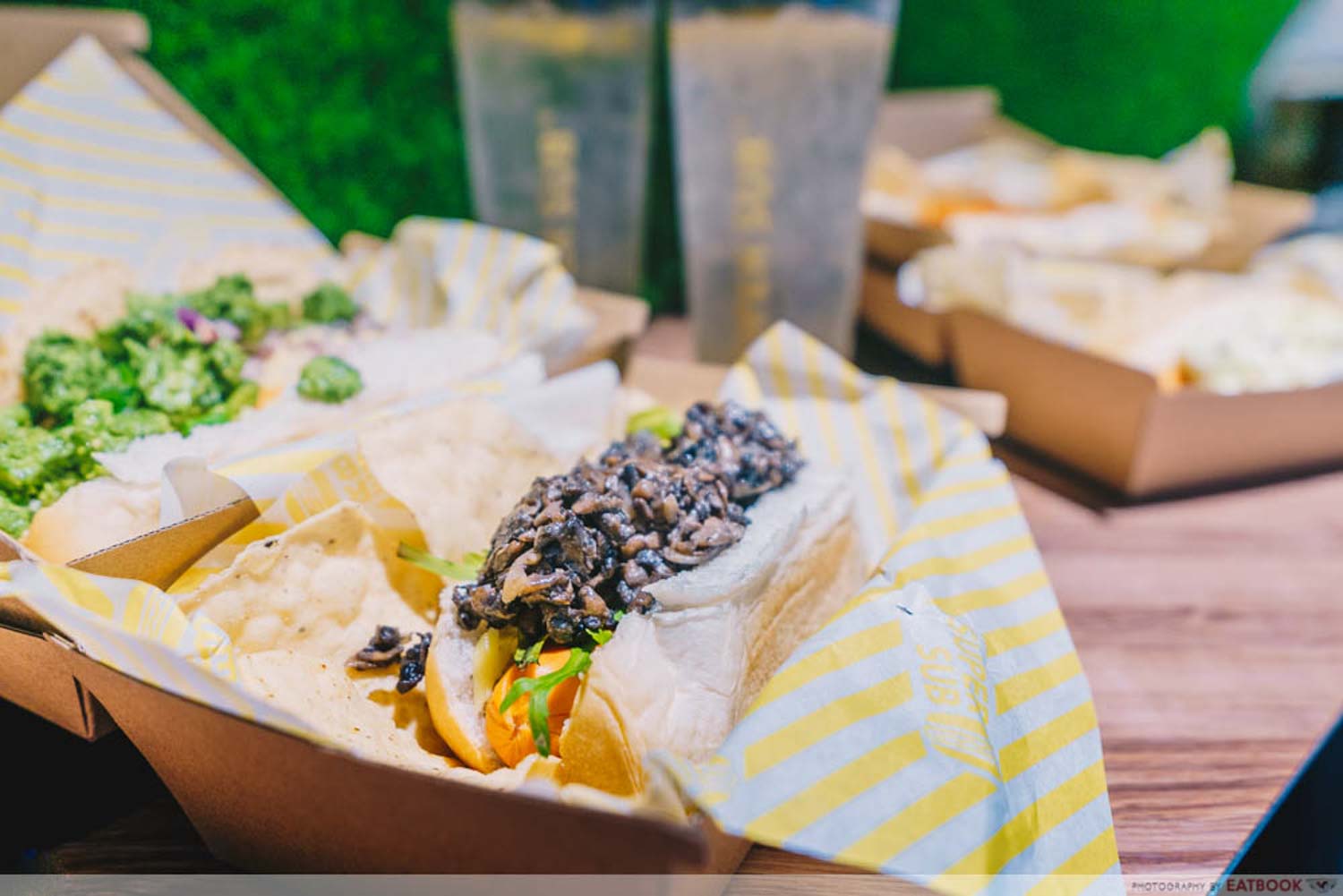 Looking at how averagely sized the hot dog was, I contemplated if it would be filling. However, my doubt was dispelled as it was topped with a heavy-handed scoop of mushrooms. Taking a bite of this chunky bun proved to be a jaw workout.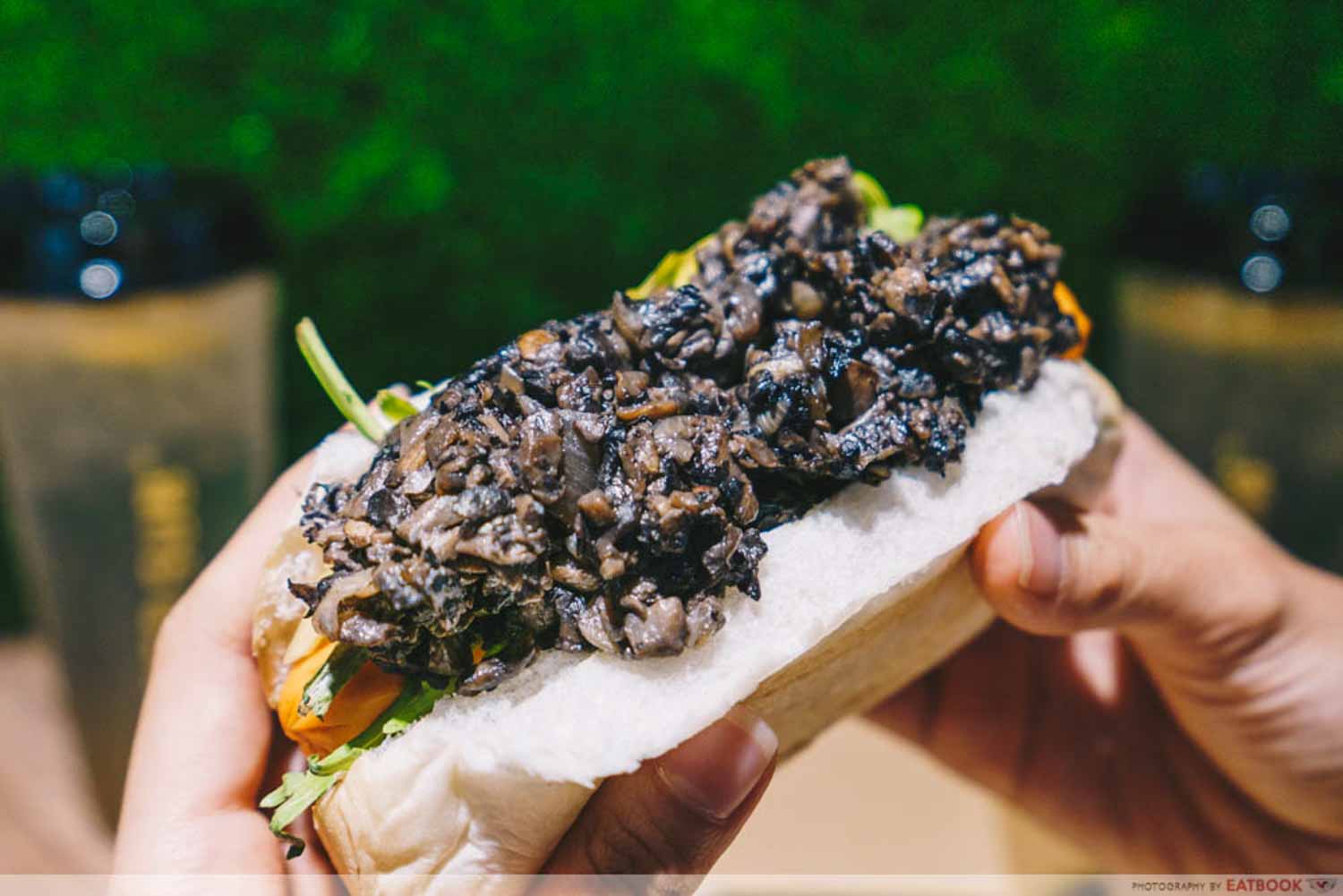 The flavourful mushroom chunks had strong earthy notes which complement the savoury weiner.
I took a gamble with my choice of toppings and it paid off in the end. The rocket leaves and cheese added tangy and savoury hints to elevate the robust and meaty flavour profile.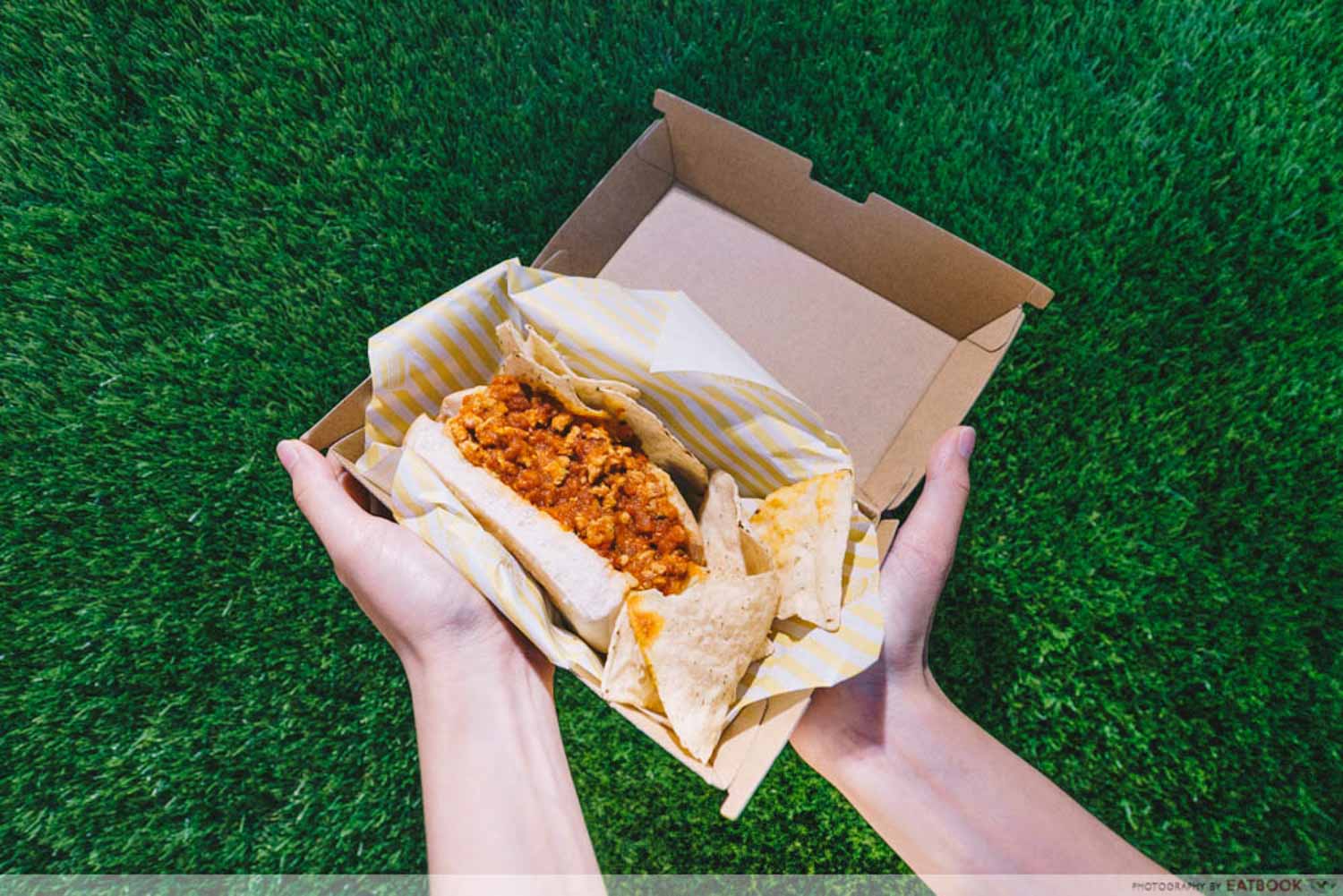 Turn up the heat with their Spicy Chicken Bolognese with Cheddar ($7.80). Piled with a chunky meat sauce, this hot dog is great for carnivores.
If eating xiao la is a breeze for you, this spicy chicken bolognese won't have much kick as the mild spicy aftertaste doesn't stay for long. Plus, choosing a cheese topping helped cut through this gentle heat.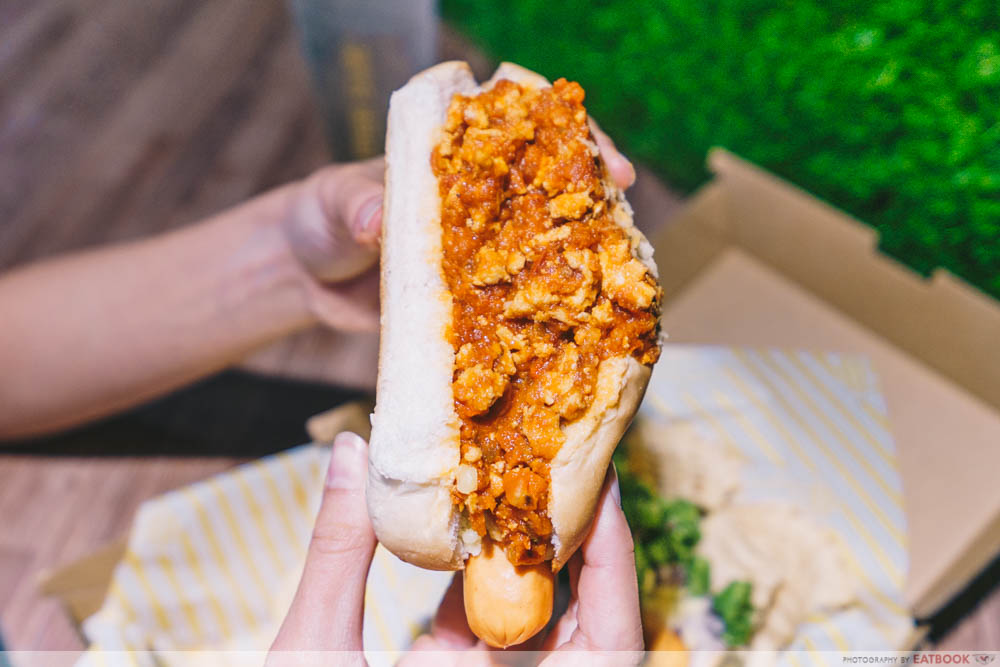 Most places tend to sweeten their bolognese sauce, but SUPER SUB strikes a right balance between sweet and savoury. The addition of chilli helps to keep this sauce tangy, complementing the sausage's meaty flavour.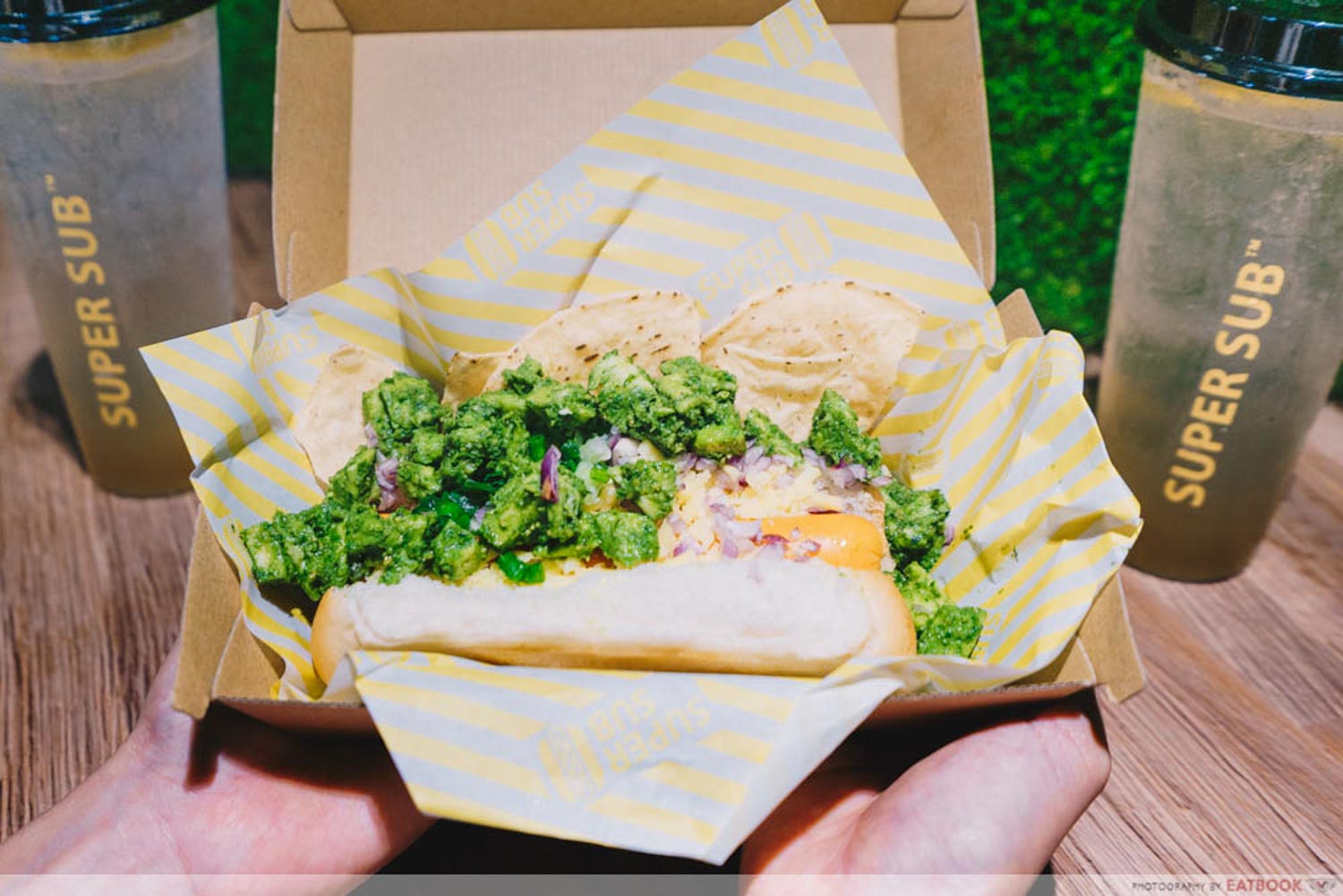 Packed with chunks of chicken, the Pesto Chicken ($8.80) is great for those looking to get them gains. 
This protein-packed bun comes with chicken cubes marinated in a nutty pesto sauce. The fresh-tasting marinade comes together with the juicy meat for a lively tasting experience.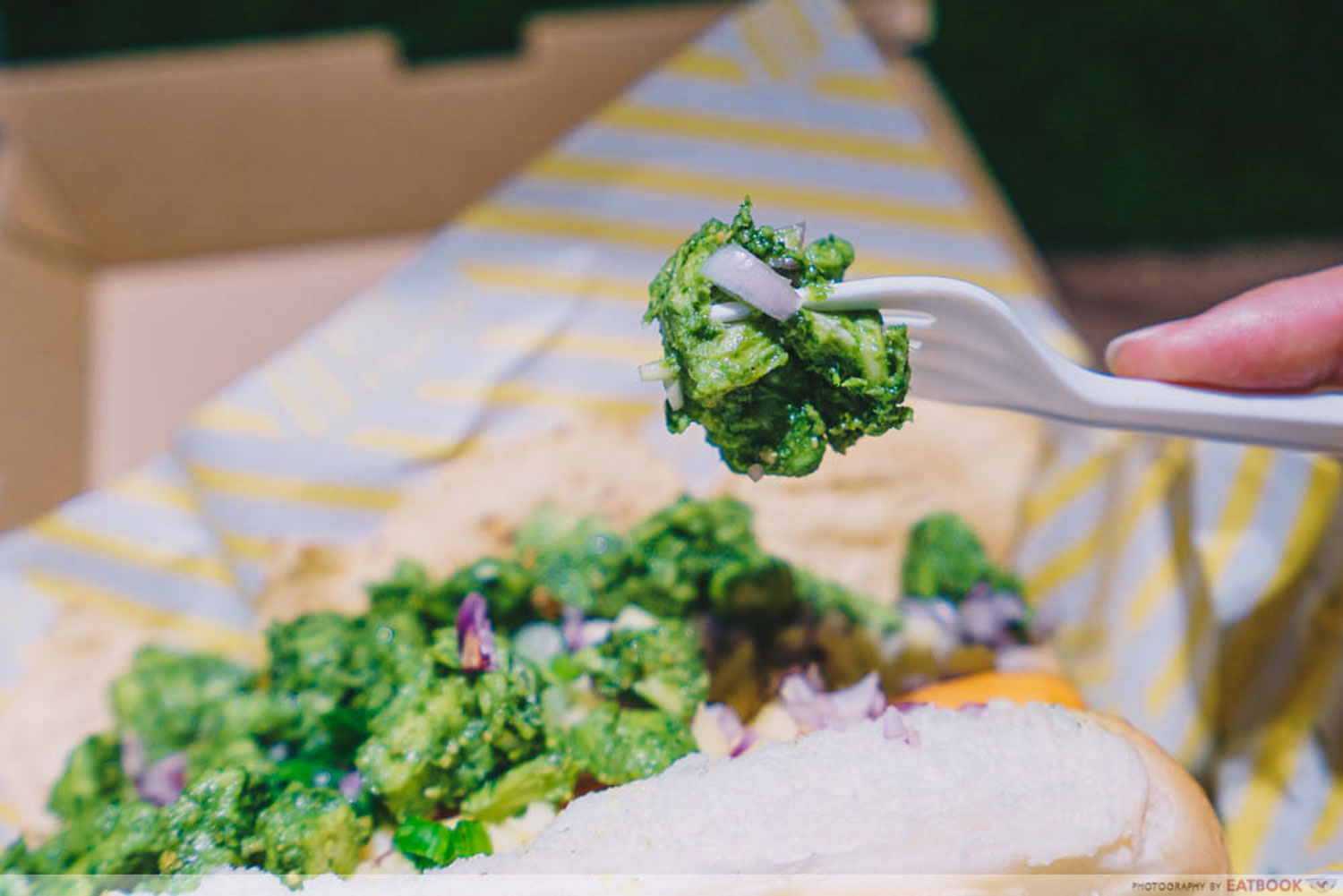 Choose tart toppings such as tomatoes and chopped purple onions to raise the herby flavour profile of this dish.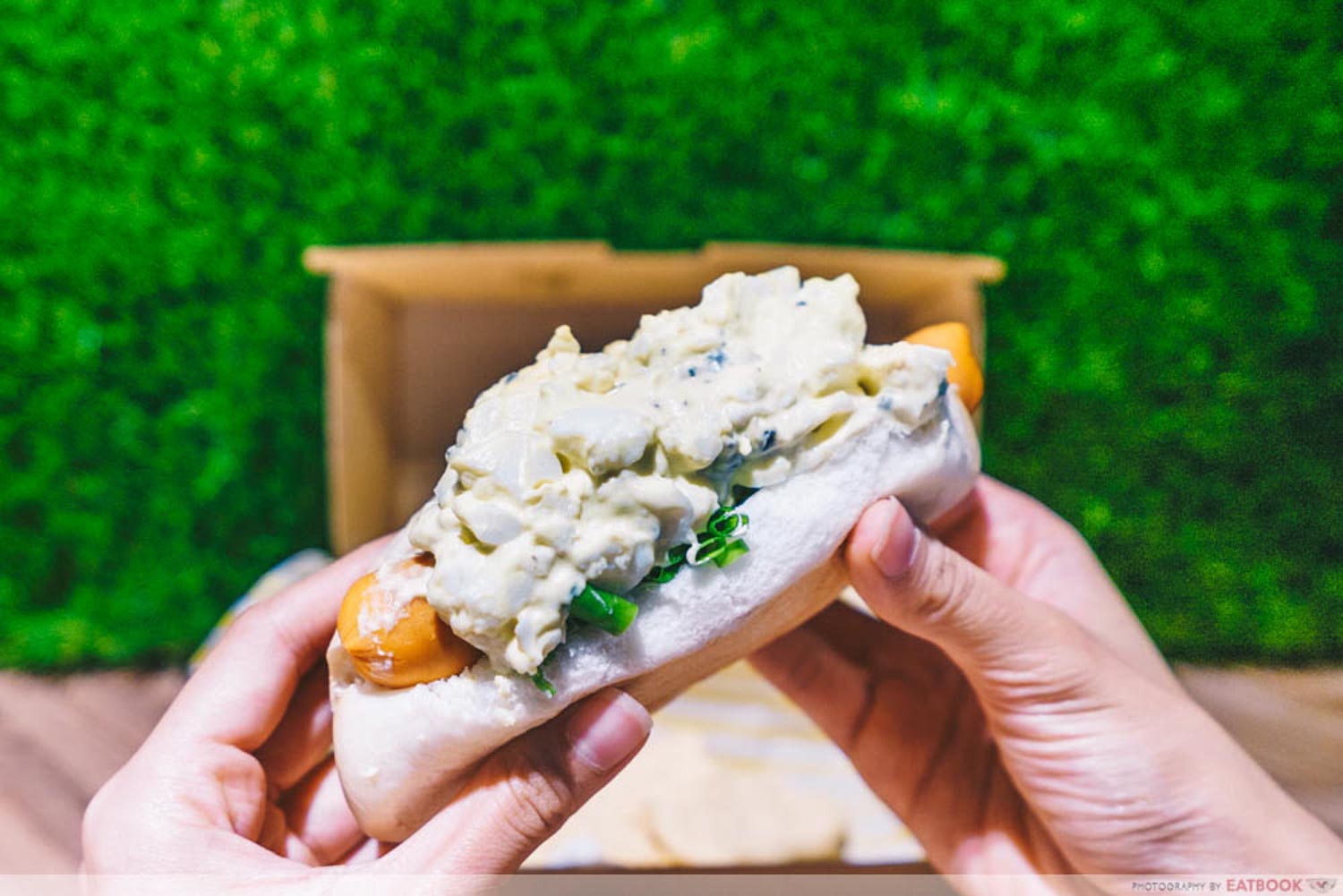 Another dish to get your fill of protein is their Truffle Egg Mayo ($8.80). With wafts of aromatic truffle, this hot dog is one you'll smell first before seeing.
This is one of the messier hot dogs to eat as they're generous with this creamy topping. SUPER SUB does their egg mayo on the chunky side, where lumps of egg whites provide a contrasting bite to the velvety sauce.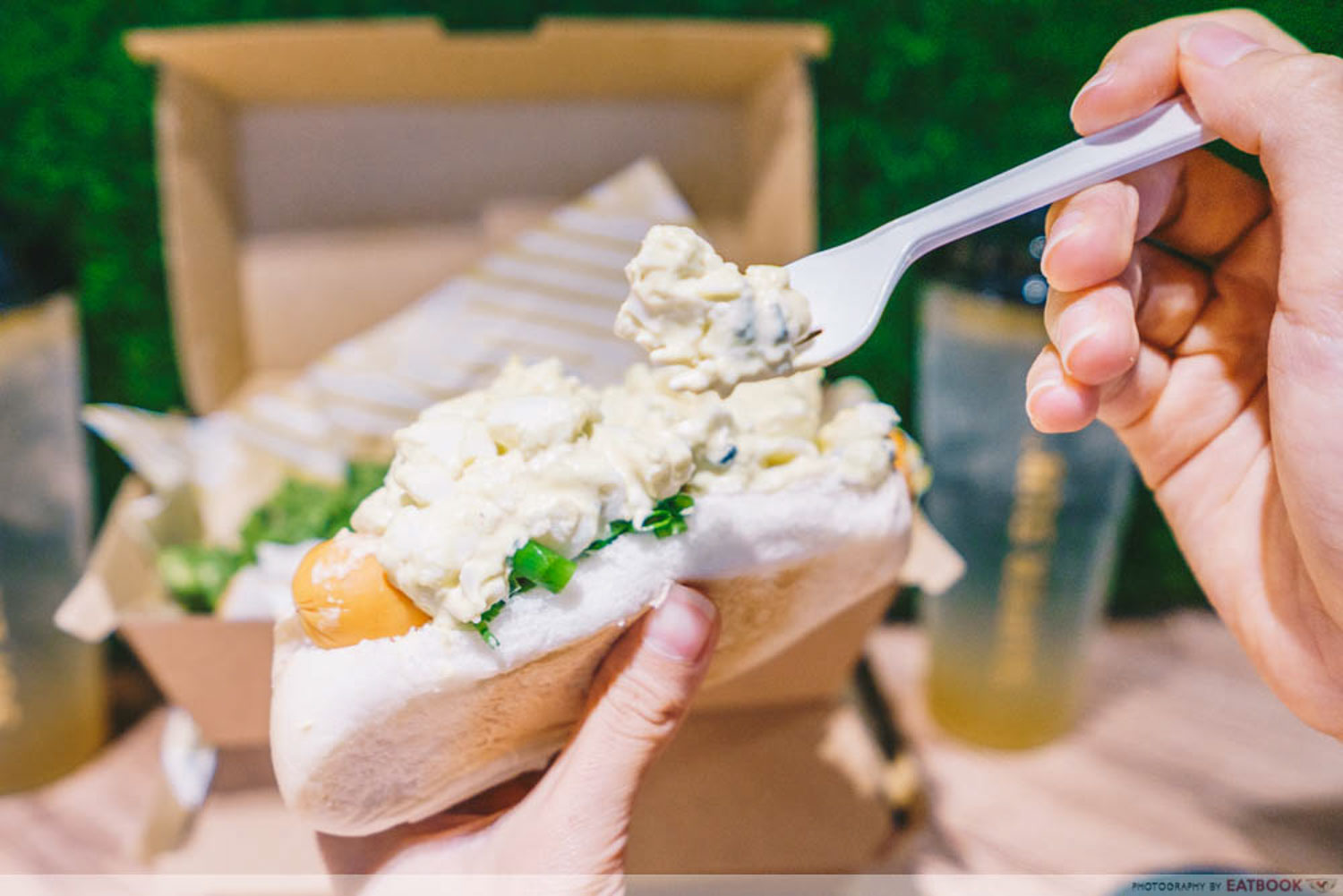 Despite its bold flavours, the truffle egg mayo was not too jelak and was actually a great accompaniment to the savoury sausage. 
Each order of their gourmet hot dog comes with a serving of nacho chips to dip into their toppings. If you find these buns a lil' too dry, then quench your thirst by topping up $1.50 for a drink.
Ambience at SUPER SUB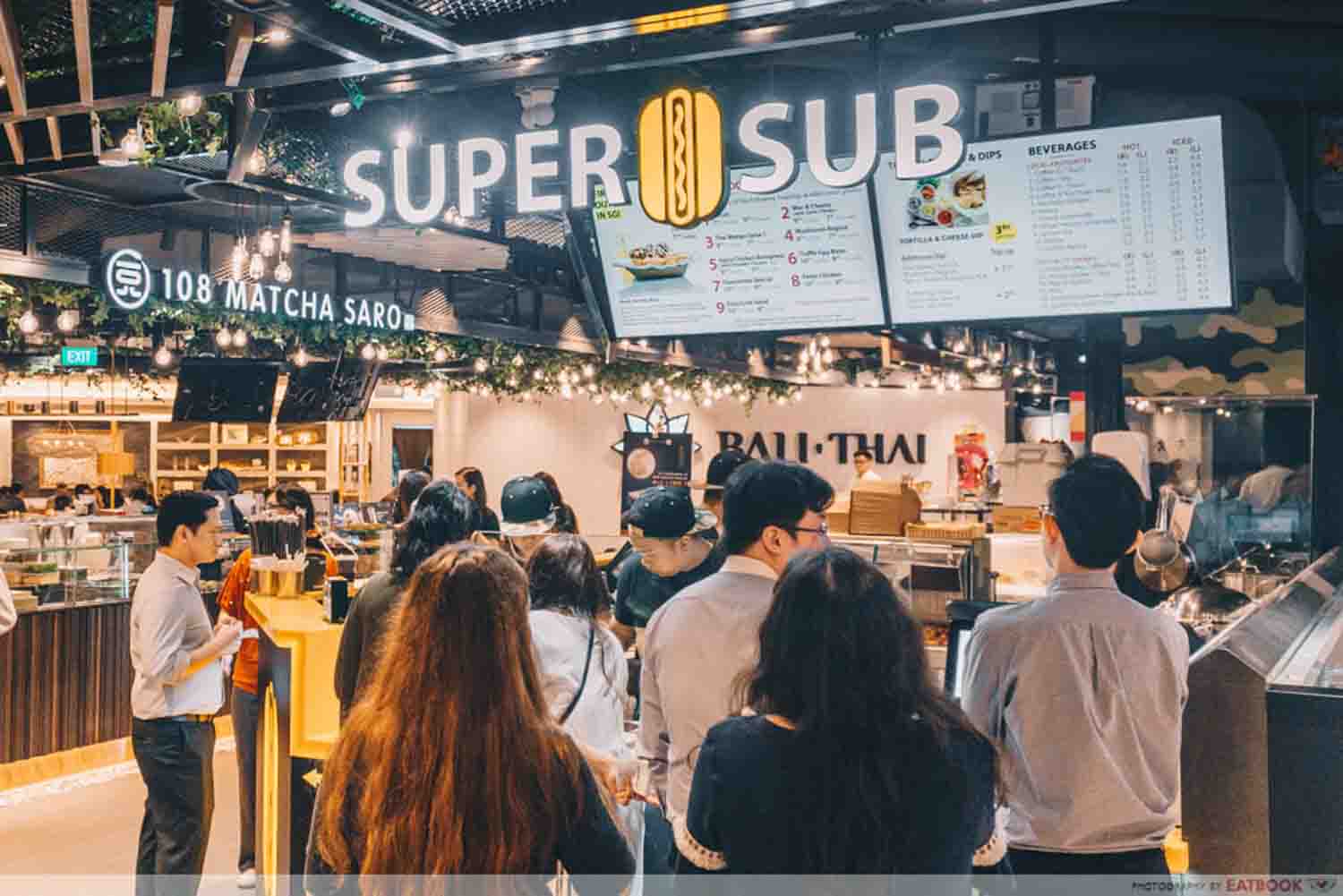 This hot dog kiosk is situated in the busy food enclave of Suntec City. Though their service is quick, the issue comes when you're searching for seats. With only one wall seat opposite the kiosk, SUPER SUB is more convenient to those who are doing takeaways.
The verdict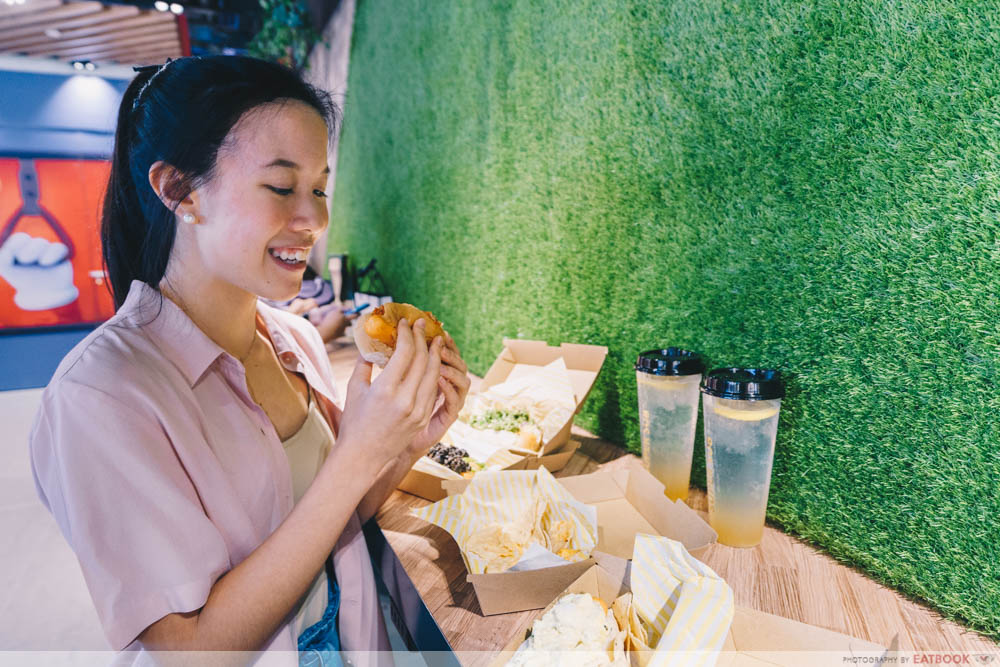 Although these hot dogs were loaded with toppings, the bun and sausage themselves were rather small. Just one hot dog alone might not satisfy bigger eaters. But given its accessible location, SUPER SUB is great to grab a hot dog back to the office.
Do have plenty of tissue paper on you, as things can get messy.
If you're looking for more places to dine at Suntec City, check out our full review of Pasta Supremo to satisfy your pasta cravings.
Address: 3 Temasek Boulevard, #B1-K8, West Wing, Suntec City, Singapore 038983
Opening hours: Mon-Fri 7:30am to 10pm, Sat-Sun 9am to 10pm
Website
Photos taken by Joshua Lee.
This is an independent review by Eatbook.sg.
Summary
Pros
– Flavoursome toppings
– Unlimited garnish
Cons
– Small portions
Recommended dishes: Mushroom Ragout ($7.80), Truffle Egg Mayo ($8.80)
Opening hours: Mon-Fri 7:30am to 10pm, Sat-Sun 9am to 10pm
Address: 3 Temasek Boulevard, #B1-K8, West Wing, Suntec City, Singapore 038983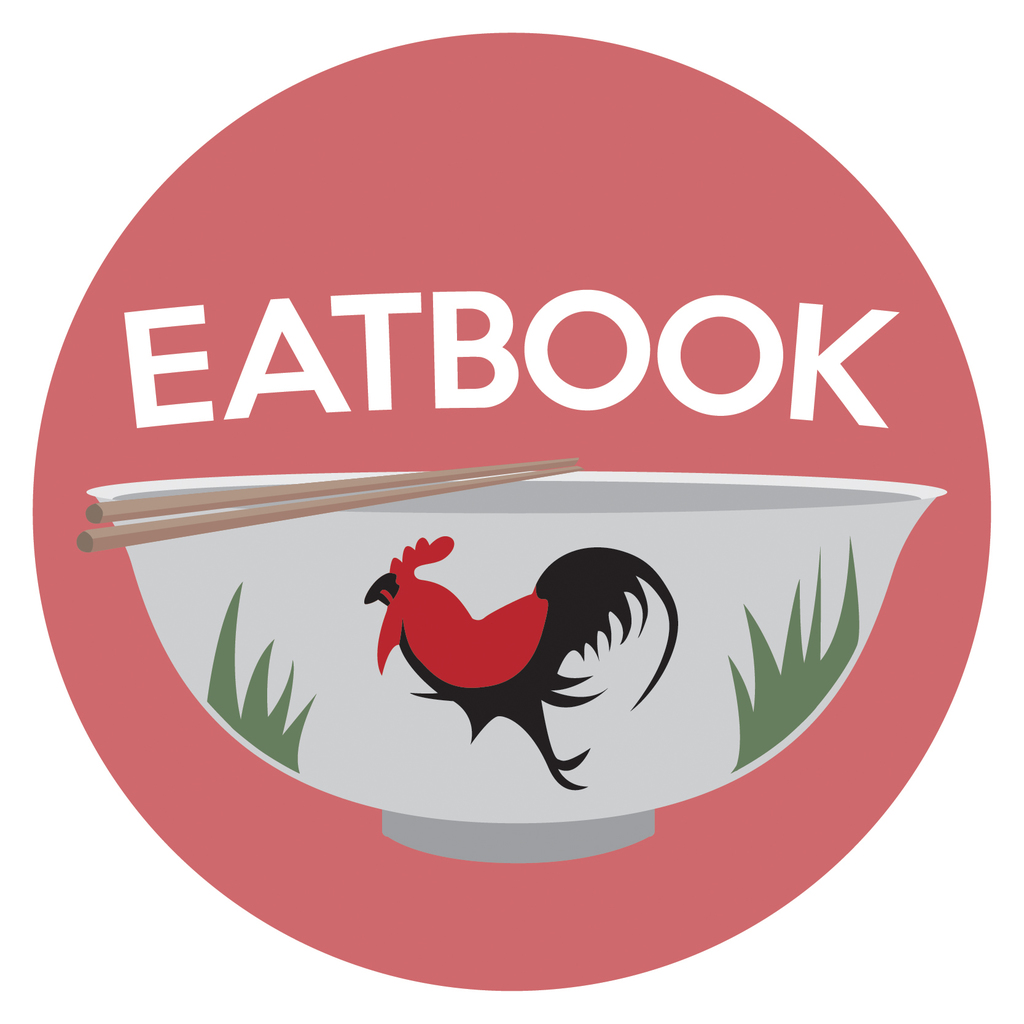 Drop us your email so you won't miss the latest news.