Sushiro at Causeway Point and Bedok Mall
Update: Sushiro will be opening at Causeway Point on 24 Mar 2020.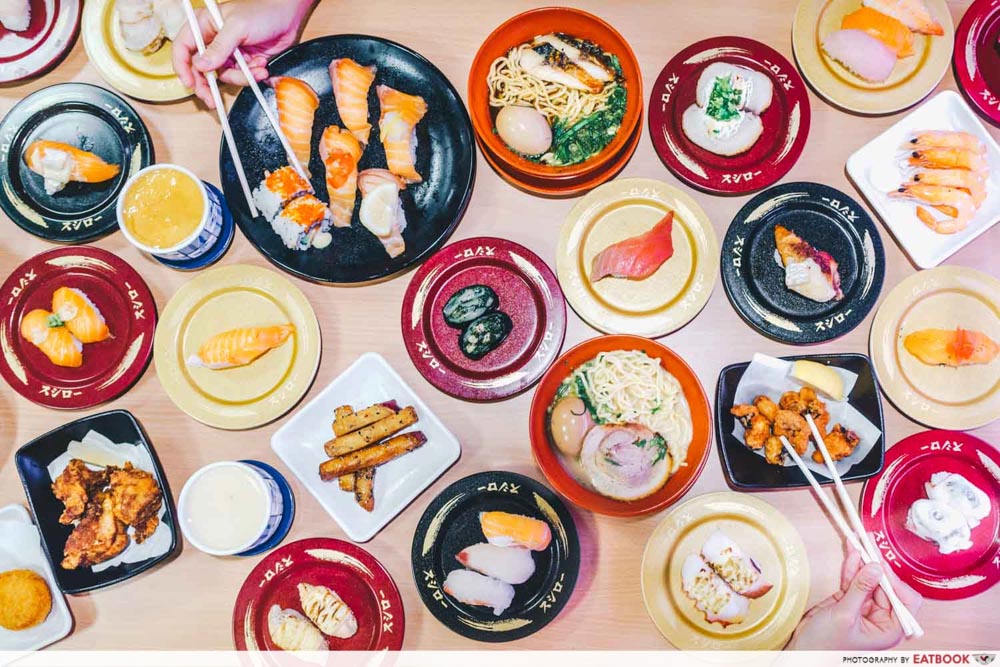 Sushi lovers are no strangers to Sushiro, one of Japan's most popular conveyor belt sushi chain. They've been on a roll since their first opening in August last year, with two outlets in Singapore so far—one at Tiong Bahru Plaza and a newly opened one at Isetan Scotts in Orchard.
If you stay at the extreme east or north of Singapore, you'd be glad to know that Sushiro will be opening new outlets at Causeway Point and Bedok Mall soon! 
The outlet at Causeway Point is slated to open on 24 March 2020, whereas the Bedok Mall outlet is tentatively scheduled for mid-2020.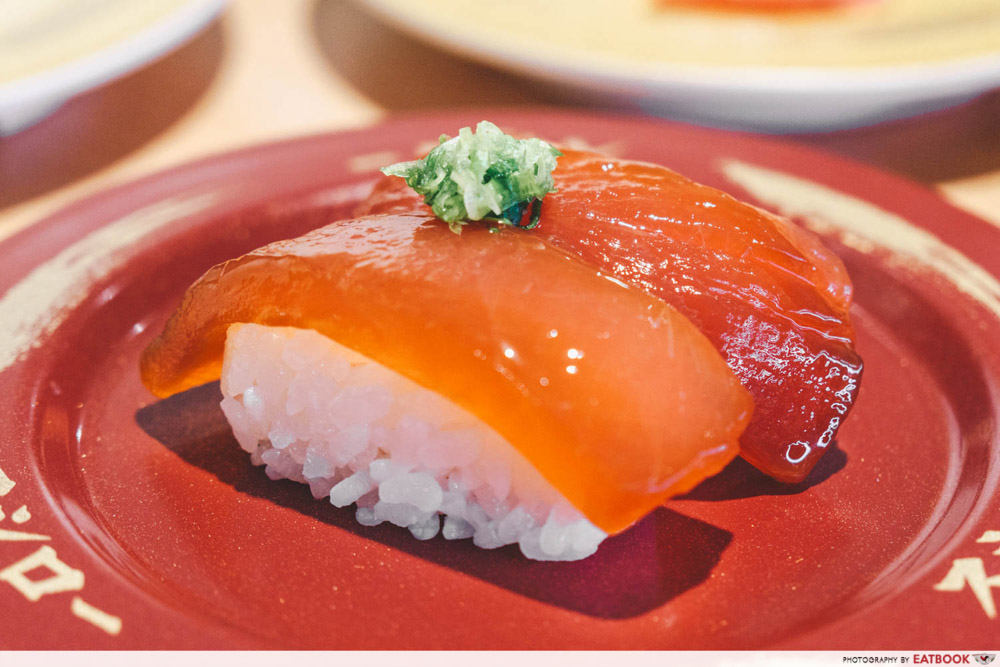 100 sushi and side dishes to choose from
The prices are reasonable, starting at $2.20++ for a plate of two sushi. That, along with the fact there are over 100 dishes for you to choose from—you're pretty spoilt for choice.

Some popular items here range from the usual suspects of Fatty Tuna ($4.80++) and Grilled Eel ($3.20++) to more quirky options such as Salmon with Basil Cheese ($2.20++) and Mapo Eggplant ($2.20++). 
Aside from serving sushi on a conveyor belt, Sushiro also serves a variety of ramen, agemono (deep-fried side dishes) and sashimi a la carte at all outlets. 
Sushiro's new opening at Isetan came with a special limited edition otoro nigiri, so we're pretty excited to see what's to come during the opening of their Causeway Point and Bedok branches.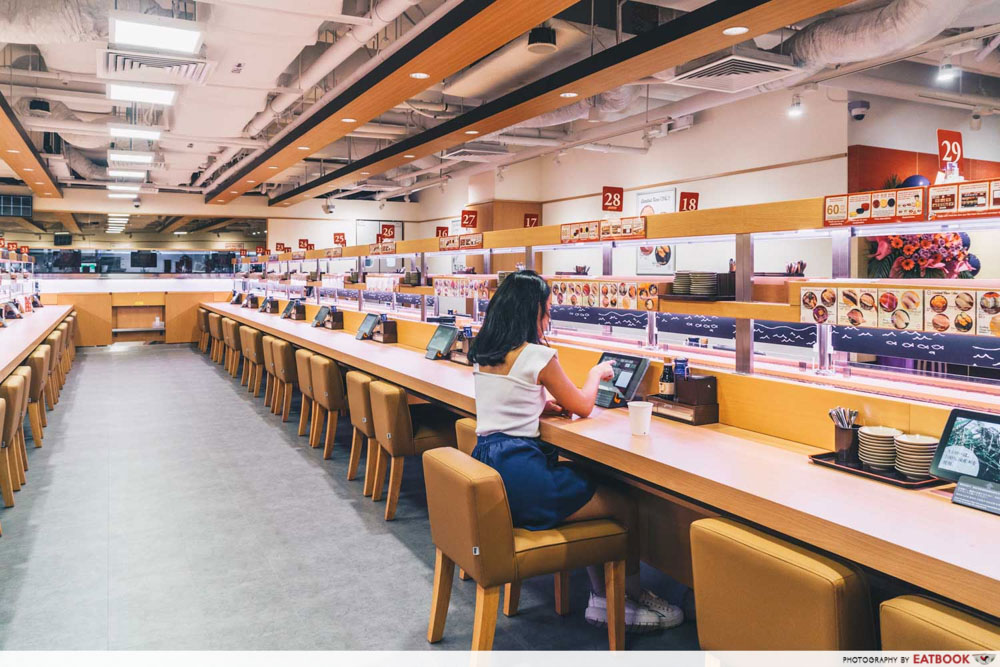 As far as conveyor-belt sushi go, Sushiro's first two branches have impressed us. The fish was fresh and the rice, intact. This is partly because all the fish are flown straight from Japan. 
The other reason is that they have an automated system in place that removes any plate off the belt if it's been sitting there for too long. We don't expect it to be any different in the branches to come.
If you want to see more of Sushiro, watch our video:
Sushiro: Japan's Largest Conveyor Belt Sushi Chain Opening In Singapore This August 2019