Sushiro has a new home at Thomson Plaza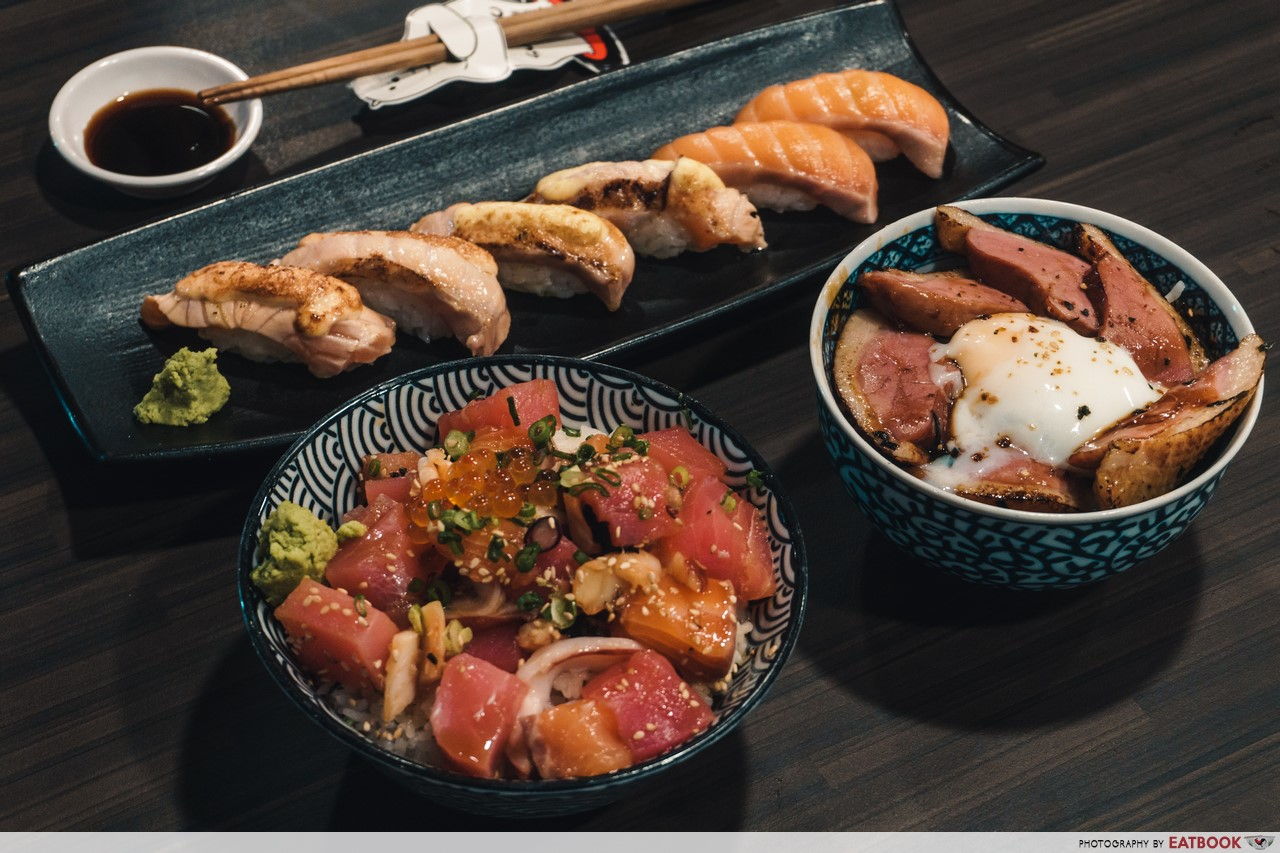 Having lived in Upper Thomson for all my life, I've been continuously exposed to the food scene here. I've watched it change from housing classic fish ball noodles stalls to being home to numerous hipster cafes, and finding a place to eat has never been a problem for me – I'm practically living in food heaven.
Whenever I crave for Japanese food, I'd think of Sushiro. As one of the more successful restaurants in Upper Thomson, Sushiro is a stranger to none. With a new space now within the same building, they continue to offer delicious and affordable Japanese cuisine.
Food at Sushiro 

After ordering our dishes, we only had to wait about five minutes before our food started arriving. We tried their signature Bara Chirashi Don ($12.80) first. This highly-raved and wallet-friendly dish is the most popular on the menu. Large chunks of sashimi were placed on top of vinegar-seasoned rice, and sprinkled with sesame seeds, spring onions and a heap of wasabi for extra crunch and flavour.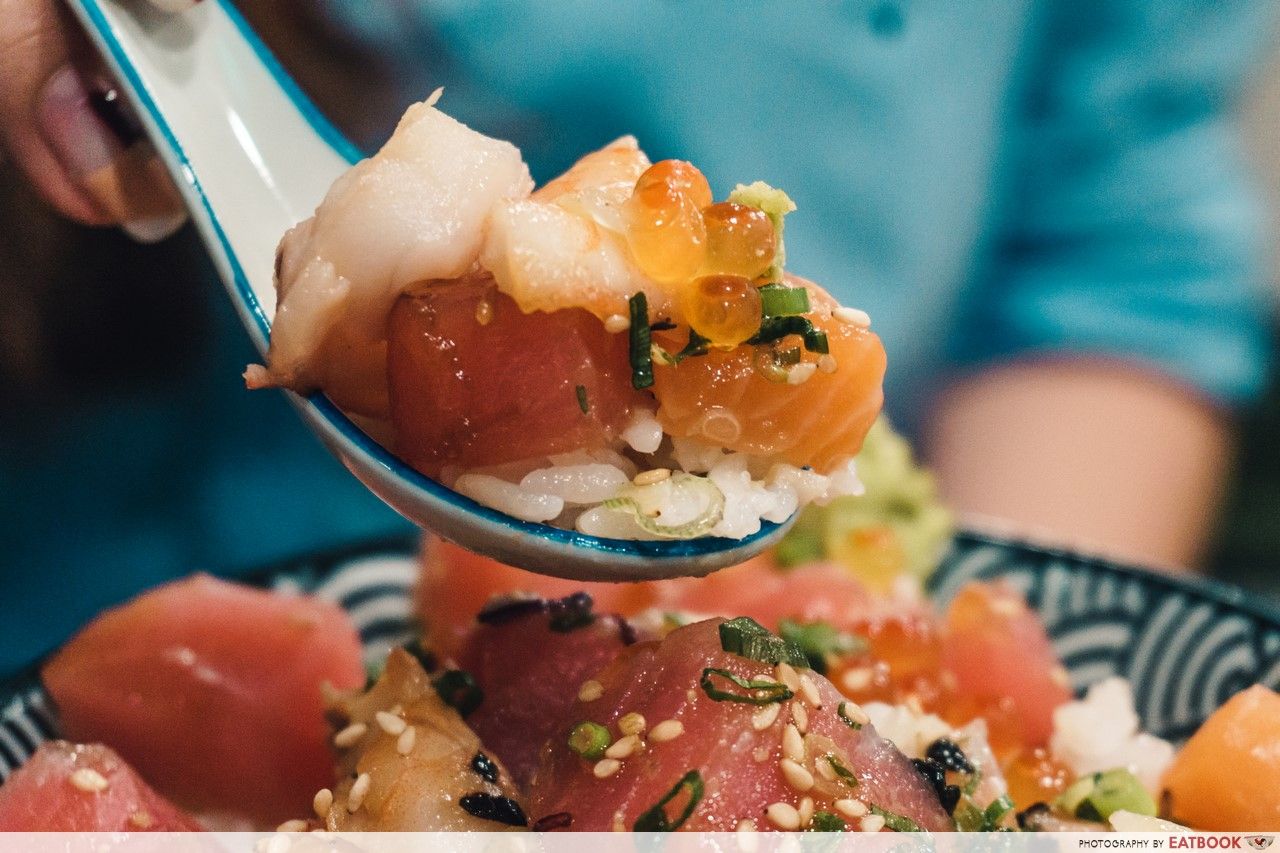 The sashimi was marinated well and tossed in their house-made dressing that tasted like a combination of sesame oil and soy sauce. The octopus was chewy and the prawns were firm, giving the dish a combination of textures, and made it less jelak. Like a cherry on top, the dish was topped with plenty of ikura. Exploding with creaminess, the ikura brought the dish together really well.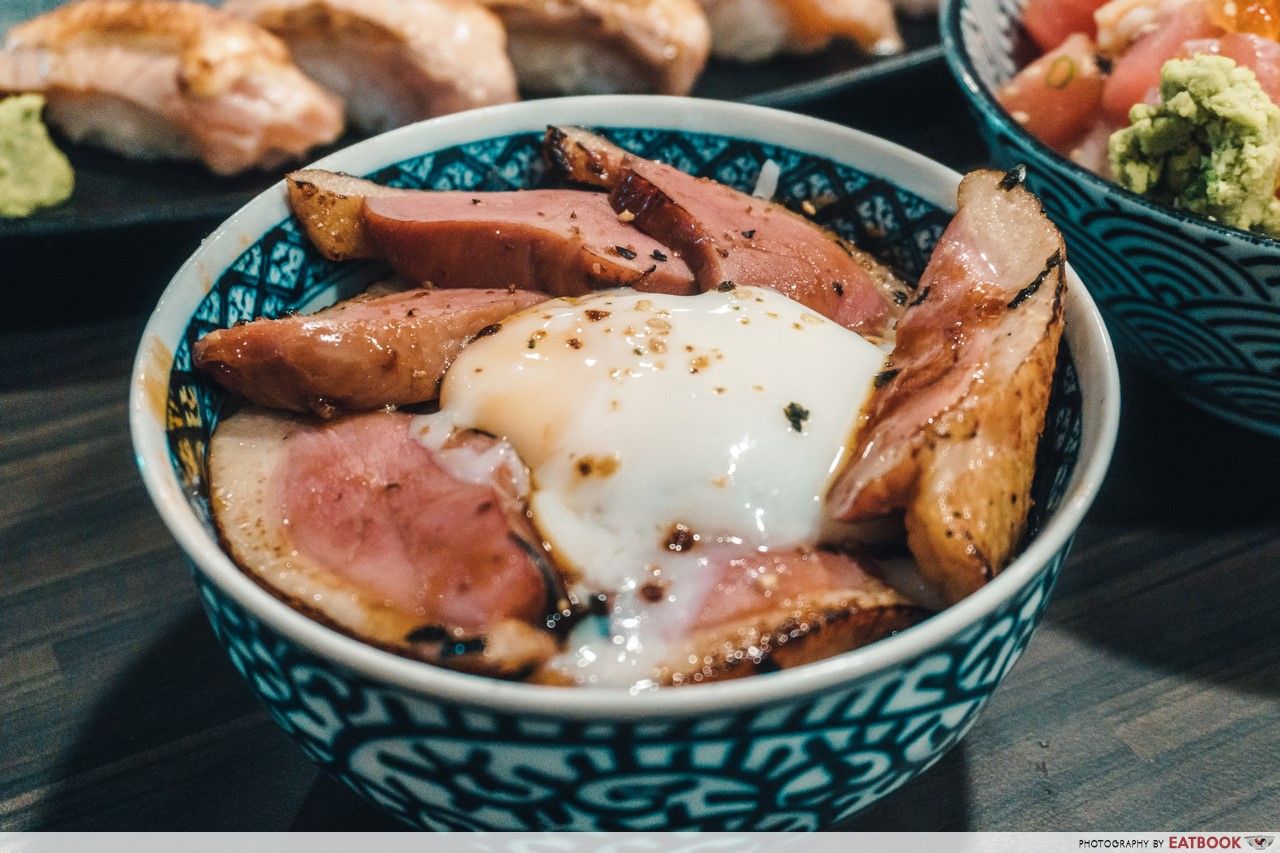 If you're not a fan of sashimi, give their Glazed Duck Don with Onsen Egg ($14.80) a go. This dish is topped with thick slices of smoked duck and finished with a perfectly poached egg in the middle, as well as toasted seaweed and sesame seeds.
The duck was first torched then glazed to create a charred flavour and a mouthwatering appearance. It had the right ratio of meat to fat, making each bite juicy and satisfying. As the rice used for this dish was not seasoned, the teriyaki sauce slathered on top was a welcomed addition.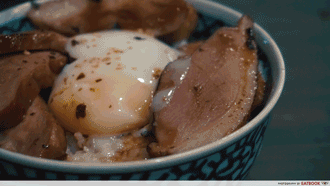 Not only was the egg great for a boomerang, but it also made a delightful sauce. The runny egg yolk complemented the bed of rice and made a dip for the smoked duck as well. Donburi lovers, check out Takumi, which is a new donburi restaurant by Sushiro!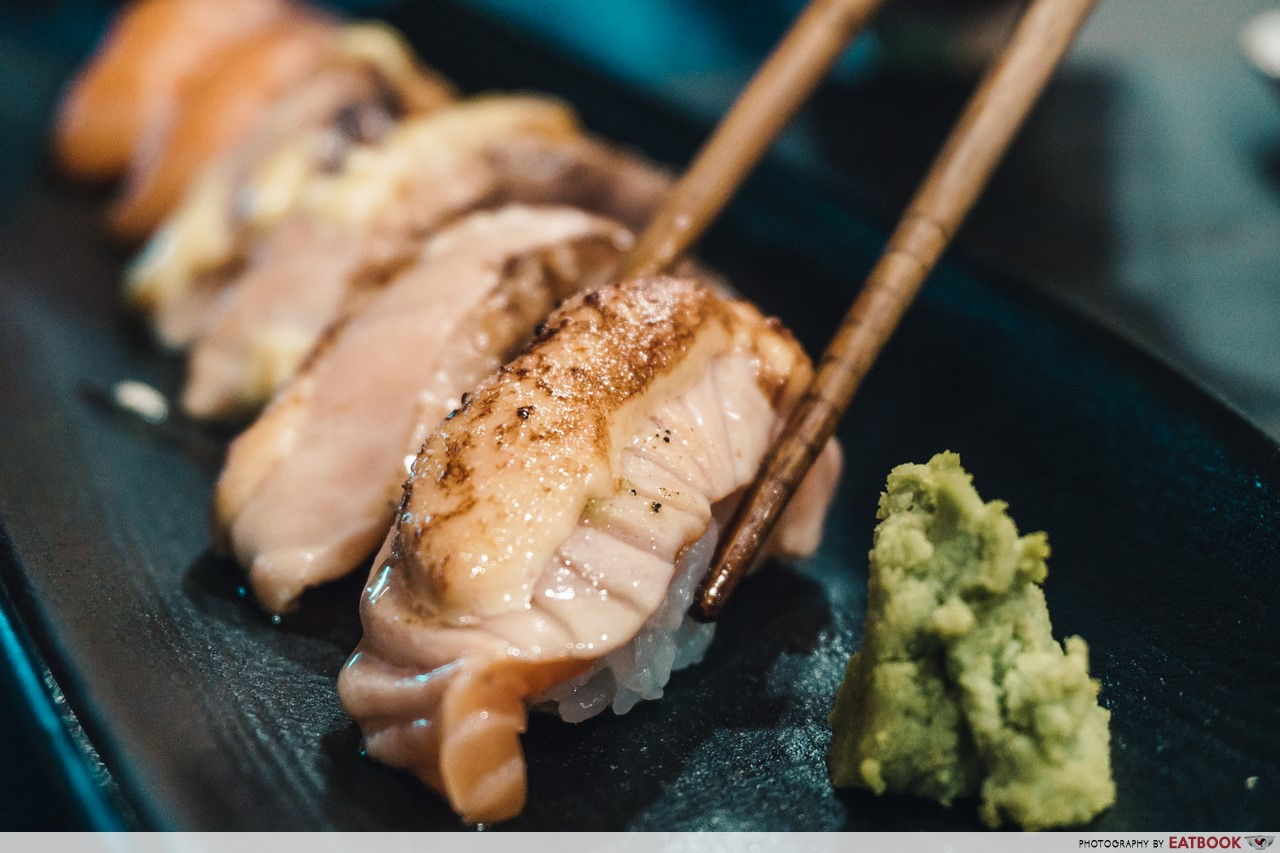 If you want a side dish, their Salmon Sushi Nigiri Set ($9.80) is my go-to. Each set has a total of six nigiri, two of each being sake mentai, sake-seasoned, and sake mayo aburi sushi.
The sake mentai nigiri is a must-try for mentaiko lovers. Topped with a thick slab of salmon and finished with torched mentaiko sauce, each sushi had a creamy texture and smoky fragrance.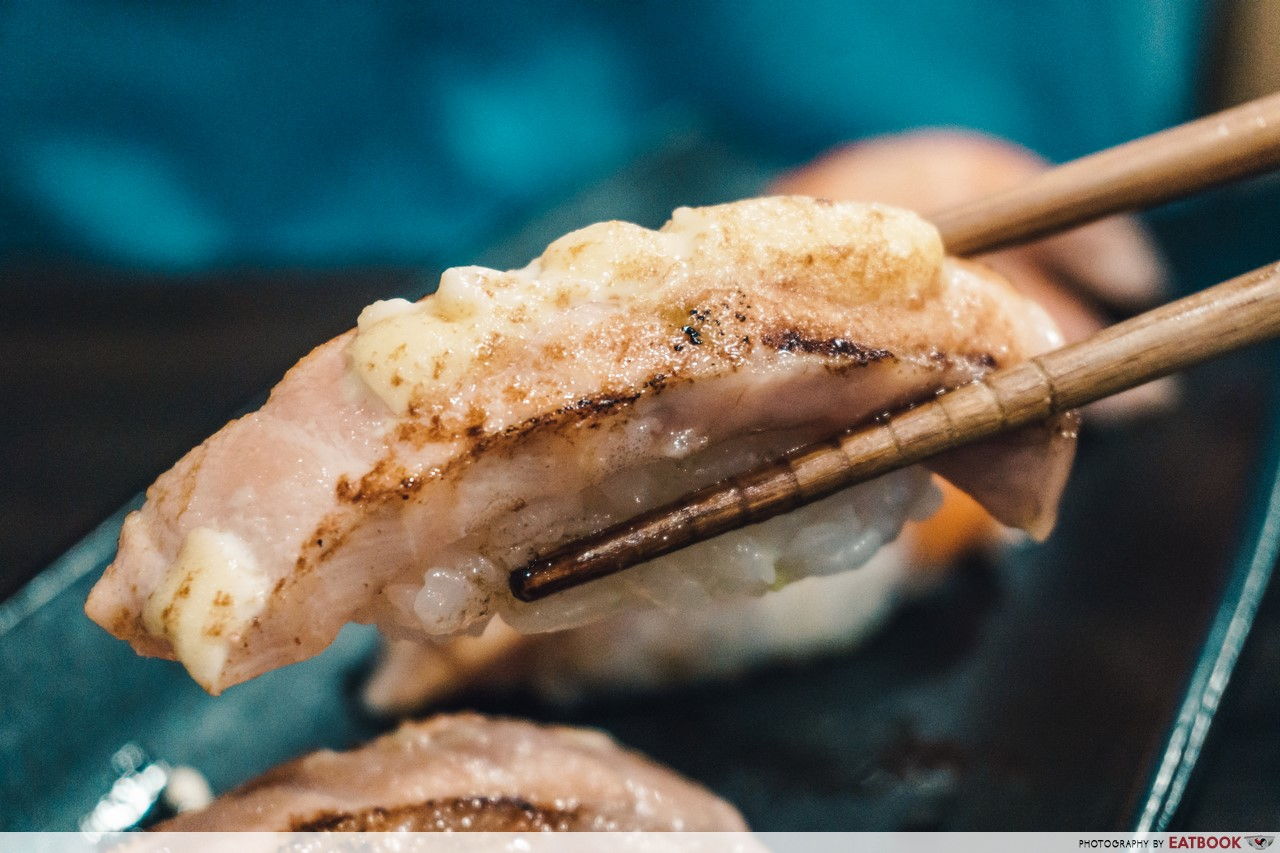 The sake mayo aburi sushi is one to die for. The salmon was nicely torched, and the mayo was a different take on the usual mentaiko sauce. It was creamier and richer, making every bite a guilty pleasure.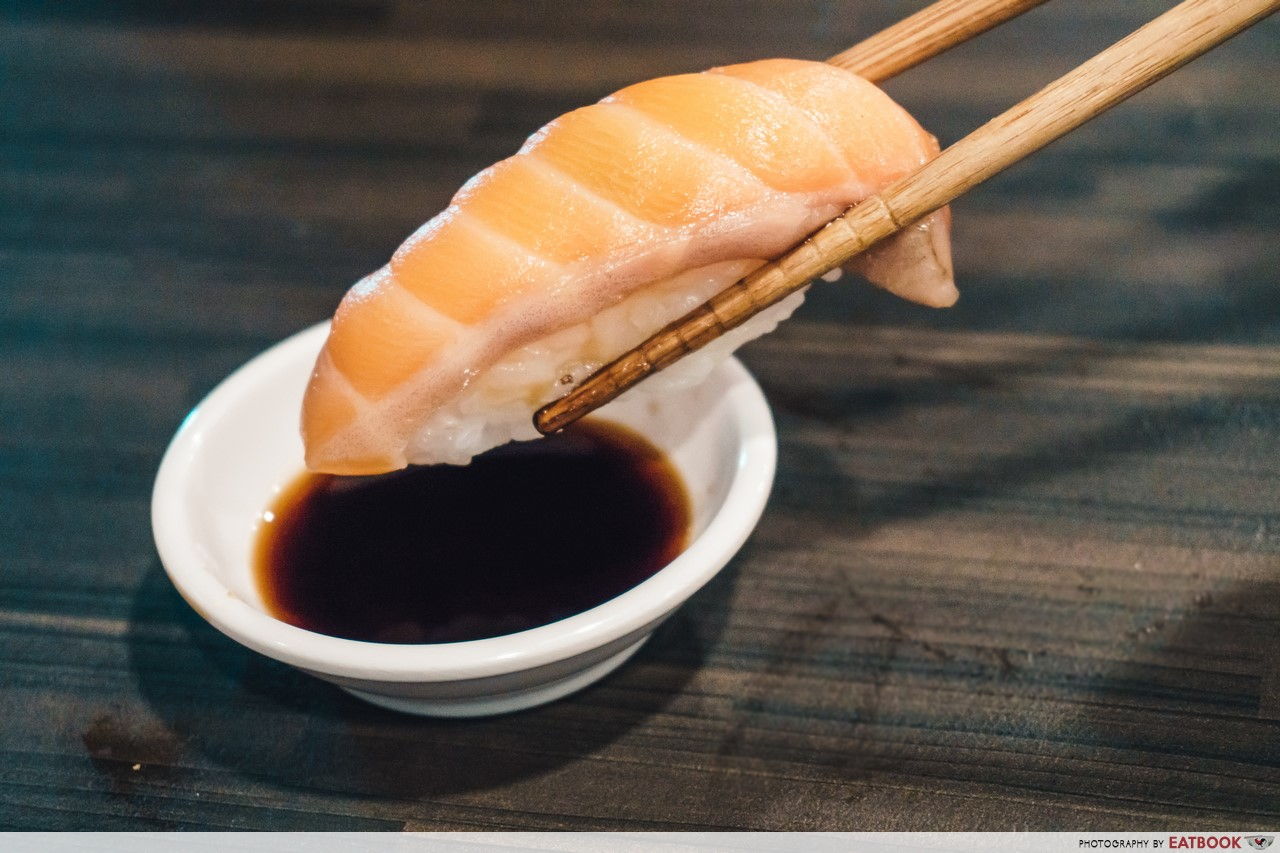 With the right amount of fat, the sake-seasoned salmon nigiri melted in my mouth like cotton candy upon first bite. The rice was seasoned well with vinegar and topped with a small dollop of wasabi to cut through the fishiness of the raw salmon.
Ambience at Sushiro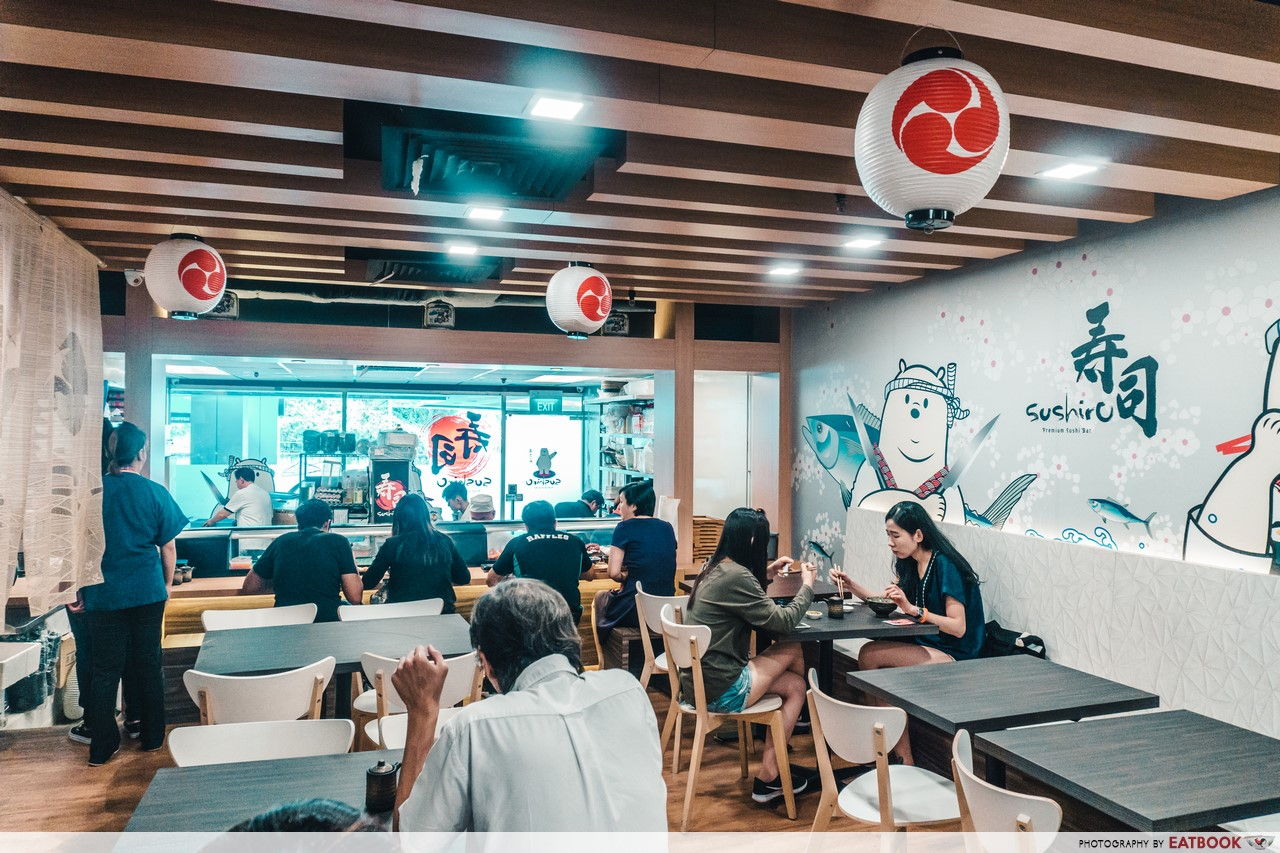 Situated in a small shop with less than 15 tables, we were only able to get a table after a 20-minute wait when we visited at around 12pm on a weekday. The interior was decorated like a typical Japanese restaurant, and the friendly and efficient staff members were all dressed in kimono.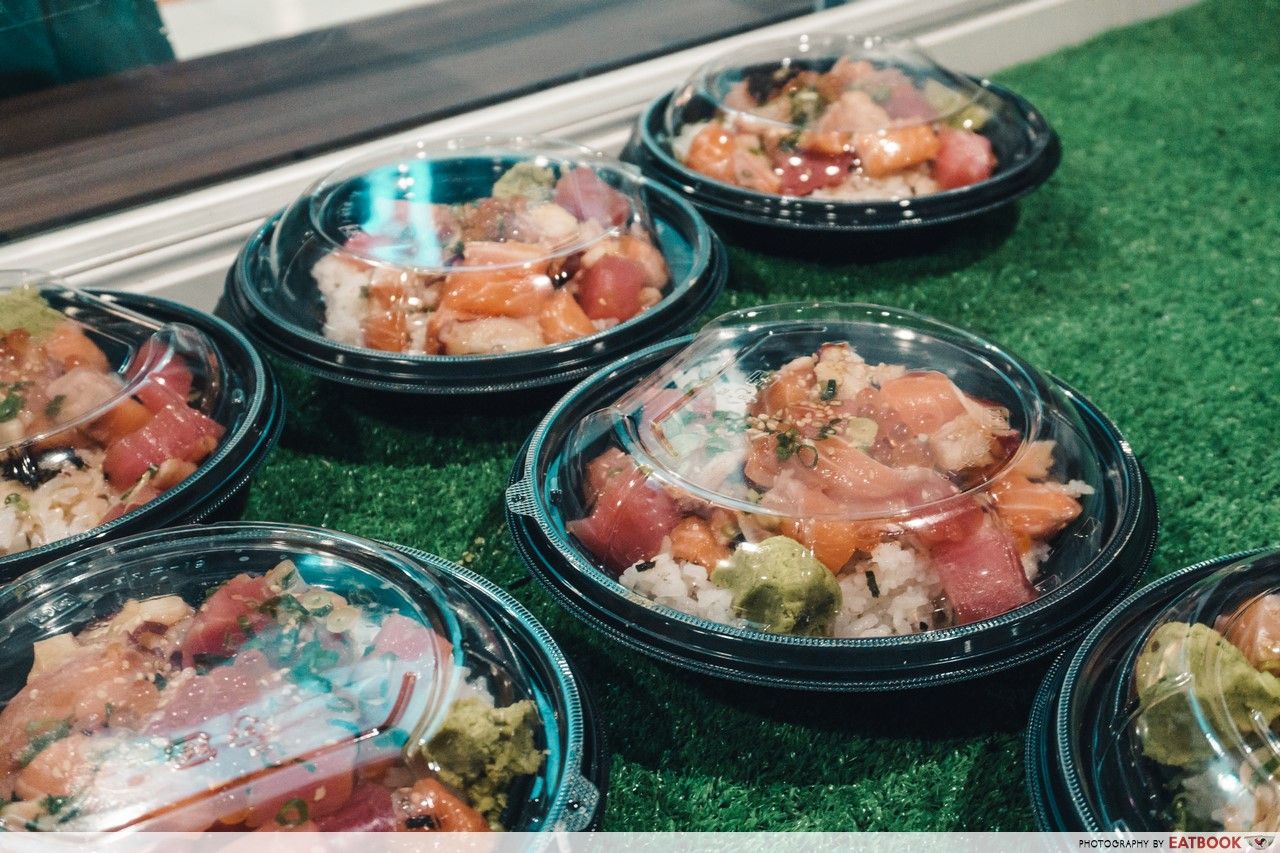 Sushiro also offers takeaway for those who are in a rush. The takeaway rice bowls are all kept in a display fridge counter, so hangry souls don't have to stand around waiting.
The verdict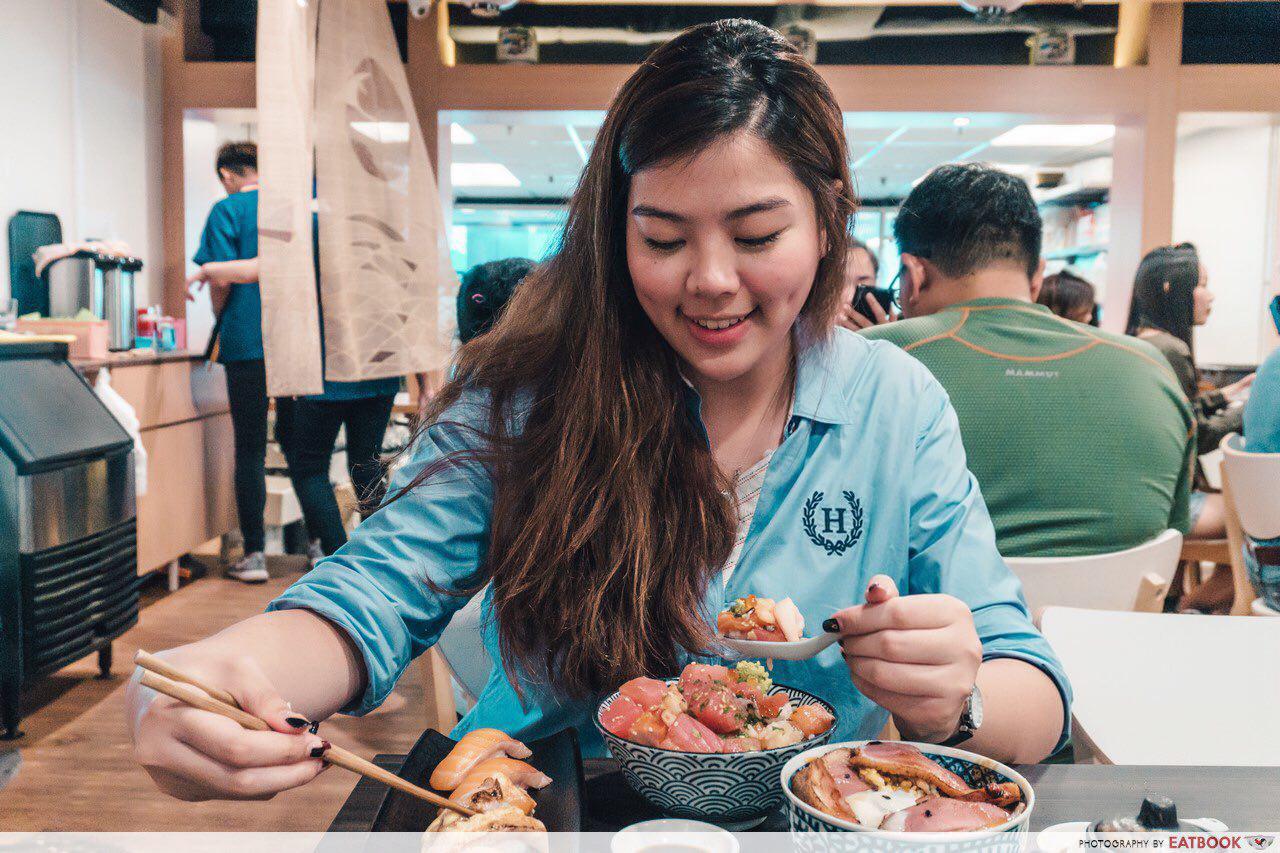 Every dish I tried at Sushiro was fresh, satisfying and delicious. For their price and portion, this place is definitely worth making a trip down for. Furthermore, their house-made sauce in the Bara Chirashi Don was really addictive, I'll definitely come back here if I want affordable and tasty chirashi don! Alternatively, you can check out their sister restaurant Takumi by Sushiro for more tasty donburi. 
For more donburi, check out these affordable donburi places that let you dig into a bowl of donburi at $12 or less.
Address: 301 Upper Thomson Road, #01-113F, Thomson Plaza, Singapore 574408
Opening hours: Wed-Mon 11:45am to 2:15pm, 5:45pm to 9:15pm
Tel: 9450 1020
This is an independent review by Eatbook.sg.
Summary
Pros
– Affordable
– No GST or service charge
– Every dish was delicious
– Fresh ingredients used
Cons
– Few seats
– Short lunch hours
– Long waiting time
Recommended Dishes: : Bara Chirashi Don ($12.80), Glazed Duck Don with Onsen Egg ($14.80), Salmon Sushi Nigiri Set ($9.80)
Operating Hours:
Wednesday to Monday 11:45am to 2:15pm, 5:45pm to 9:15pm
Tel:
9450 1020
Address: 301 Upper Thomson Road, #01-113F, Thomson Plaza, Singapore 574408