TaiGai opens in Singapore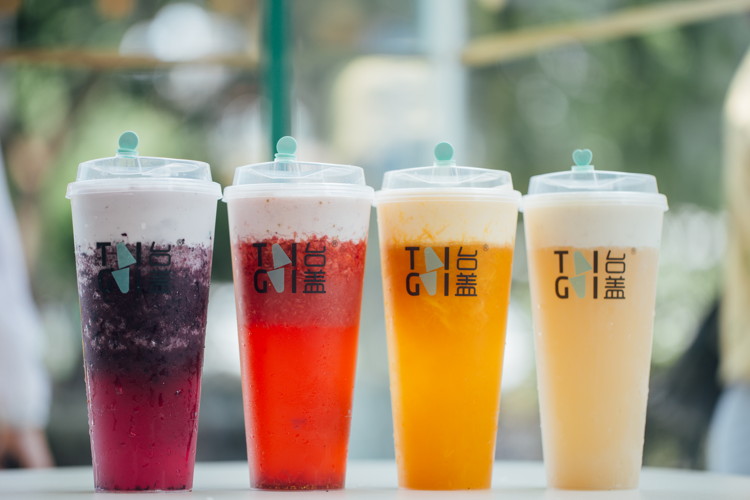 Image credit: BreadTalk Group
The bubble tea frenzy isn't showing any signs of slowing down. After the opening of famous Taiwanese brands such as TP Tea and Ten Ren Tea, outlets of Chinese brands such as Hey Tea are starting to sprout in Singapore too. One of them is TaiGai, which comes from Shenzhen. Brought in by the BreadTalk Group, TaiGai is set to open at Nex in September.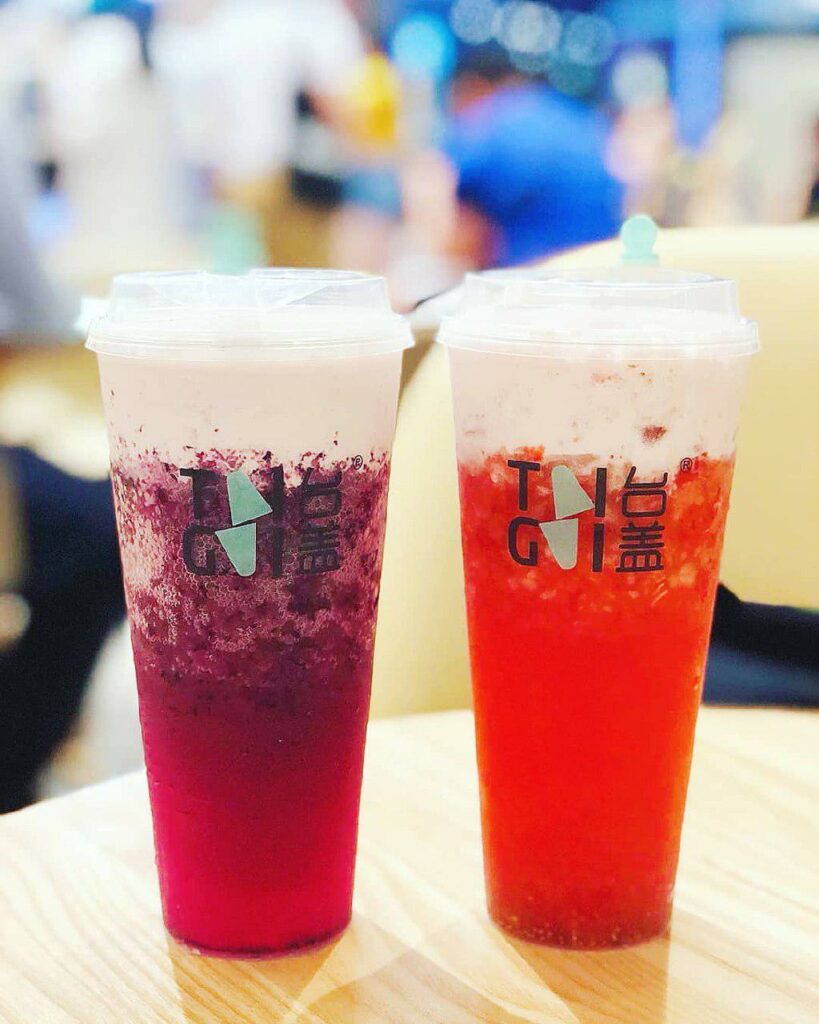 Image credit: @simyo_food
TaiGai is best known for their fruity MILKY KISS. This is milk cheese foam that's blended with fruits, and it's often topped on their fruit teas. Their signature Fruity MILKY KISS series comes with a pulpy fruit blended tea, and you're supposed to drink it without a straw to get that velvety smooth mouthfeel from the MILKY KISS cheese foam. Two drinks from the Fruity MILKY KISS series to try are Pulpy Strawberry Kiss and Pulpy Pineapple Kiss.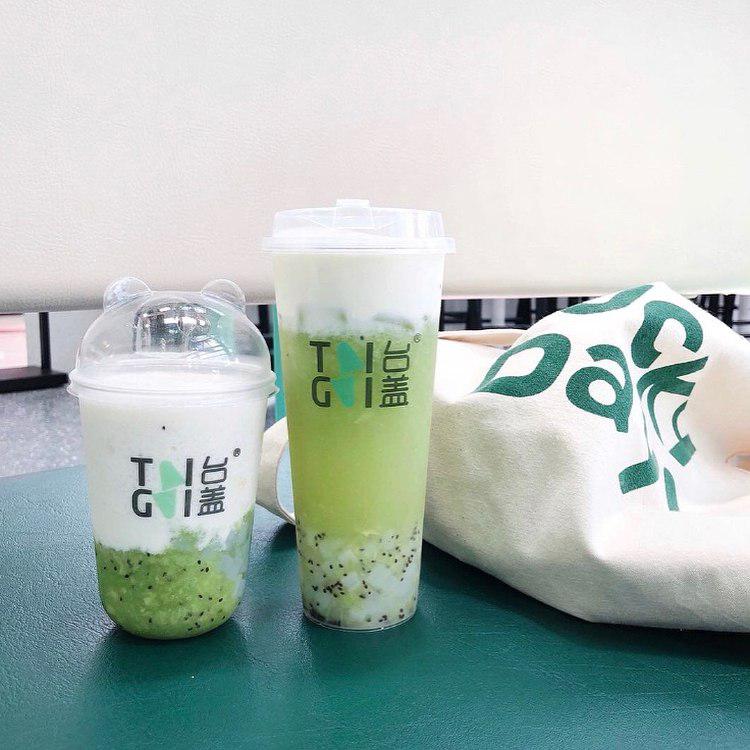 Image credit: @0livia.li
If you're all about getting your vitamins in, try the Fresh Fruit Burst series. These are refreshing citrus drinks made with fresh fruits. Some drinks in the series are Fresh Orange Burst, Fresh Green Lemon Burst and Fresh Kiwi Nata De Coco Burst.
Bubble tea lovers like me would be glad to know that the usual tea options are still around. The Pure Tea and Milk Tea categories come with familiar names such as Alisan Oolong Tea and Golden Pearls Milk Tea. There's also Red Bean Milk Tea for those who want to try something new.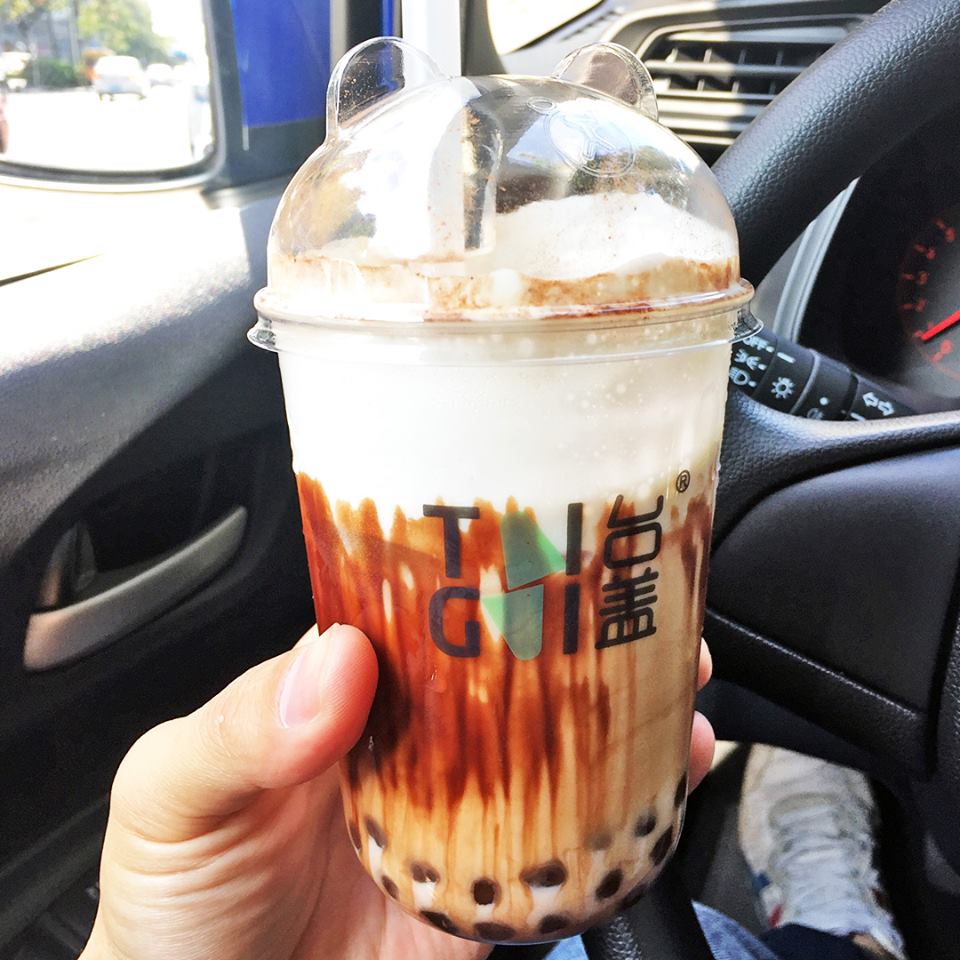 Image credit: Keon Wat
For something cute enough for the 'gram, go for the drinks under The "Beary Beary" Creative Mix. These milk-based drinks come with an adorable bear cover. The outlets in China offer seasonal flavours for this range, with some of the latest being matcha and mango. Two mainstays in this series are Beary Hei Hei and Beary Co Co. The former is fresh milk with chocolate sauce and cocoa powder. Beary Co Co is something most Singaporeans would like – brown sugar pearls with fresh milk.
Unlike most bubble tea shops, TaiGai doesn't offer sugar levels, but you can request for less or no sugar. Toppings available are the MILKY KISS milk cheese foam, golden pearls, red beans and Oreo crumble. 
Aside from TaiGai, the BreadTalk Group will also be bringing in Nayuki. Nayuki is a sister brand of TaiGai, and it offers fruit teas and pastries. Nayuki will only be opening in Singapore in December, so stay tuned for more updates on that!
TaiGai
Address: 23 Serangoon Central, #B2-34, NEX, Singapore 556083
Opening hours: Daily 10am to 10pm
Website