TP Tea at Changi Airport Terminal 2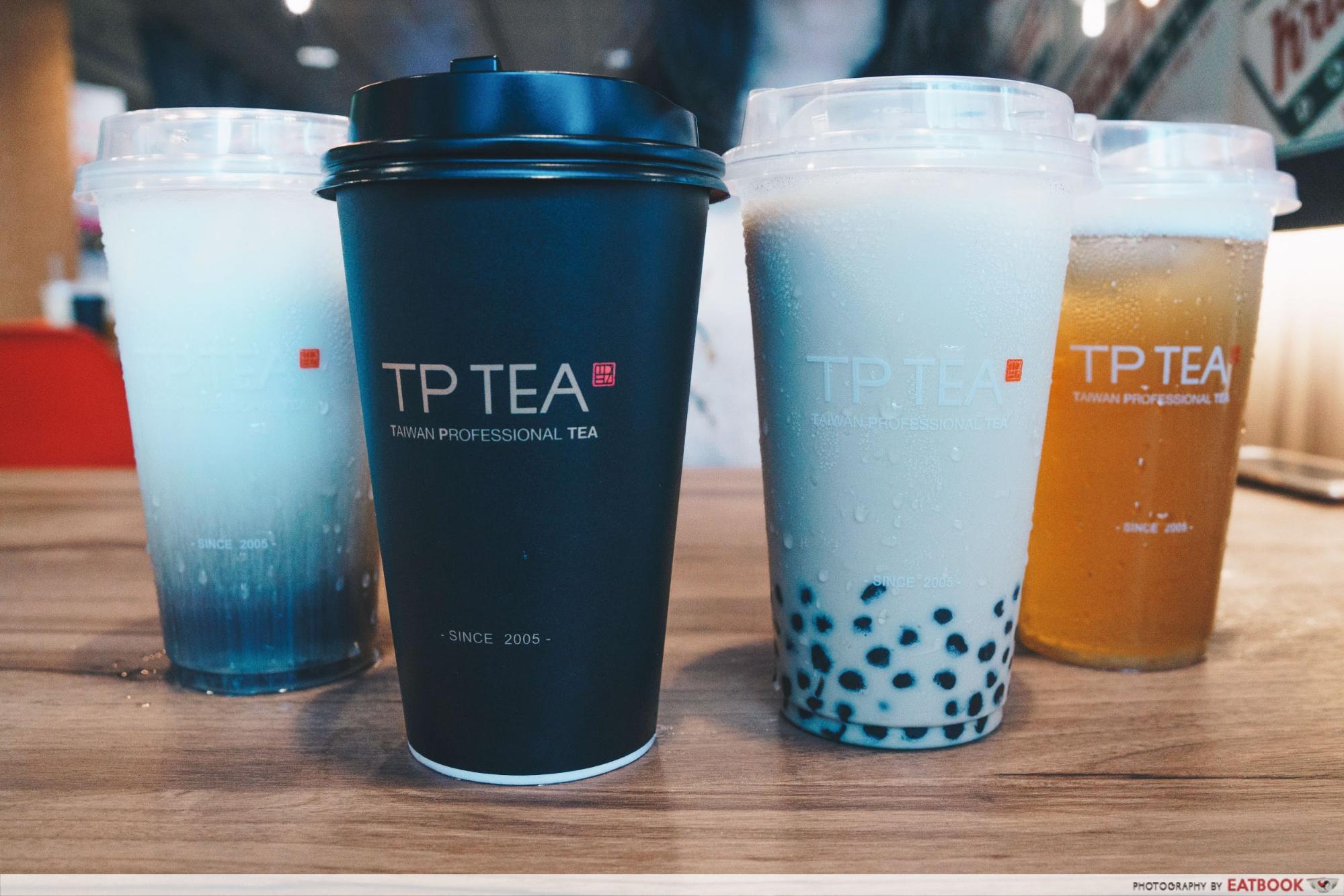 Bubble tea, oh bubble tea. It's more than just a craze, it's a lifestyle. Weather's getting stuffy? Have a cup of BBT. Feeling blue? BBT will comfort you. BBT is the answer to almost all problems.
So it's no surprise that new BBT shops pop up every now and then, but TP Tea isn't just any other new kid on the block. Originated from Taiwan, TP Tea's parented by Taiwanese teahouse Chun Shui Tang and has over 260 stores in Taiwan alone. We hear they're often spotted with snaking queues! How long will the line be here – well, we'll know when it opens its doors on 27 June 2018.
Including both hot and cold options, there'll be 39 drinks available on their menu. We tried all the drinks mentioned at 100% sugar level, and they're introduced from the mildest to stronger ones.
Drinks at TP Tea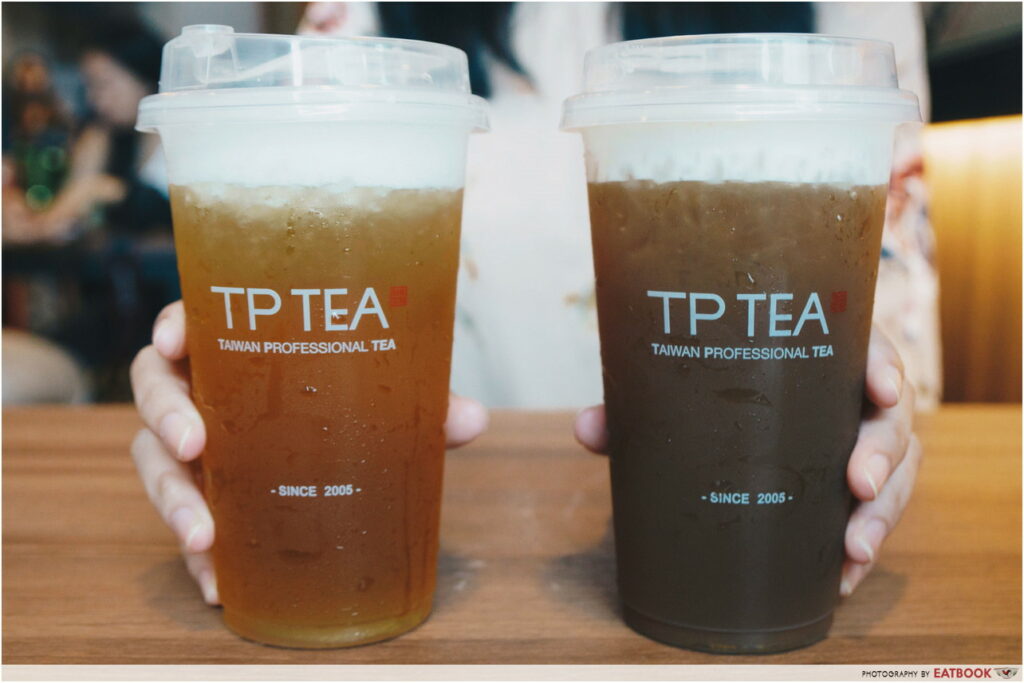 At first sight, the Premium Green Tea ($2.90) looked rather unassuming. But as we opened up the lid and took a whiff we were hit by a flowery tea aroma. And its promising fragrance translated well to its taste.
With that, our BBT drinking experience was off to a good start, and was followed by a cup of Tie Guan Yin Tea ($2.90). While I'd expect this traditional Chinese oolong tea to carry a strong bitter taste, it was surprisingly mellow, as the tea's flavoured according to the taste preferences of most Singaporeans. That said, the rich traditional tea flavour was still well preserved. Like the Premium Green Tea, we could already taste hints of the tea just by sipping on the layer of foam atop the drink, which only attests to how flavourful it is.
The secret? Instead of using tea powder, tea leaves are roasted in Taiwan and then freshly brewed in Singapore, giving a stronger tea taste. Natural cane sugar is also used to bring out the tea's aroma.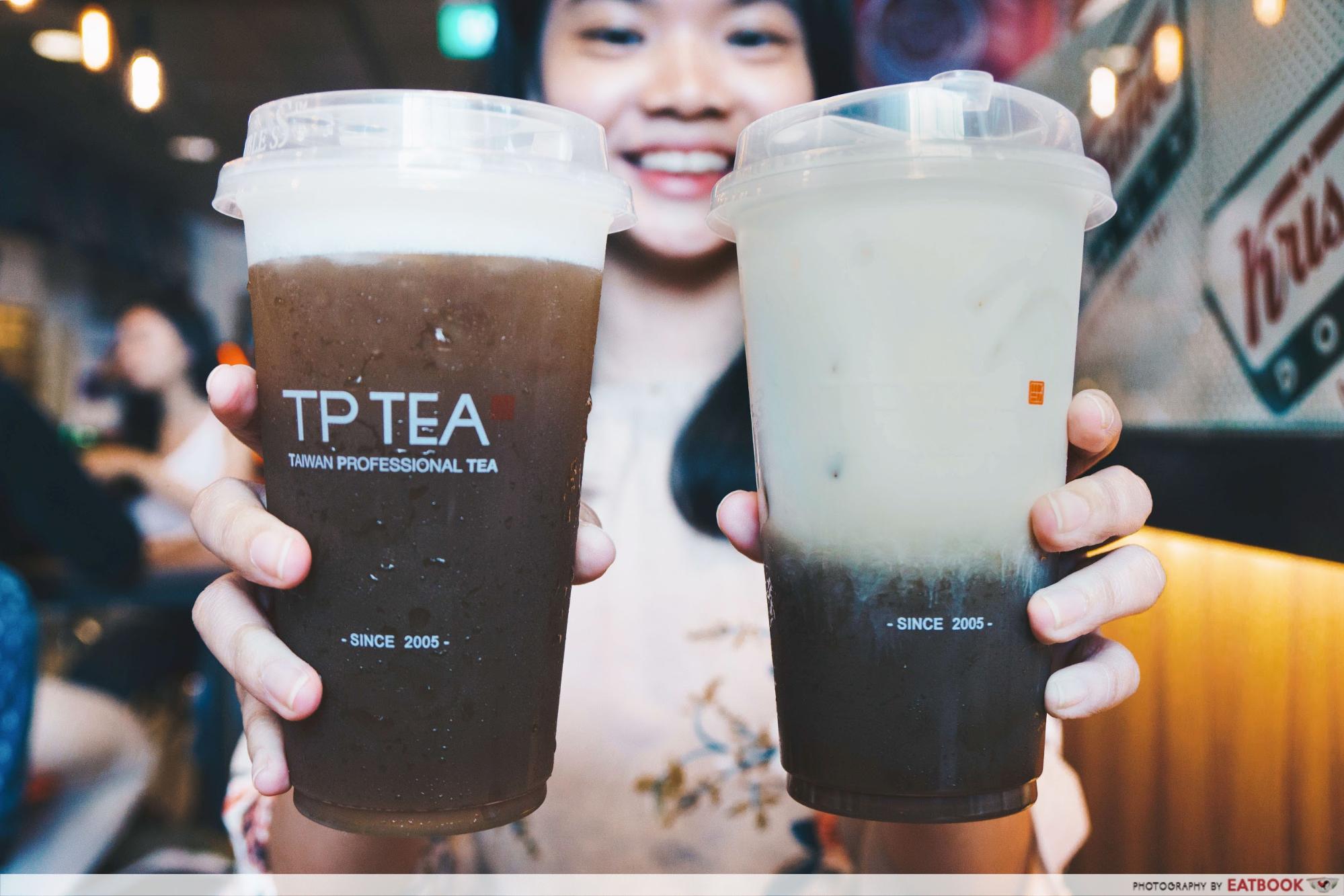 Tie Guan Yin Tea Latte ($4.60) is their best-seller, but I had my doubts at first. It's not easy to imagine how a blend of traditional Chinese tea and milk would go. But as it turns out, the combination works, and very well so.
There are three layers to this Tie Guan Yin Tea Latte – the thick milk foam, mildly bitter oolong tea, and upon stirring, a mix of them both. We first sipped on the milk foam, which unlike the usual milk topping, wasn't overly sweet. As such, the topping didn't overwhelm the drink, and we could still enjoy the rich, distinct taste of the tea after giving everything a good stir. The bittersweet balance was just right.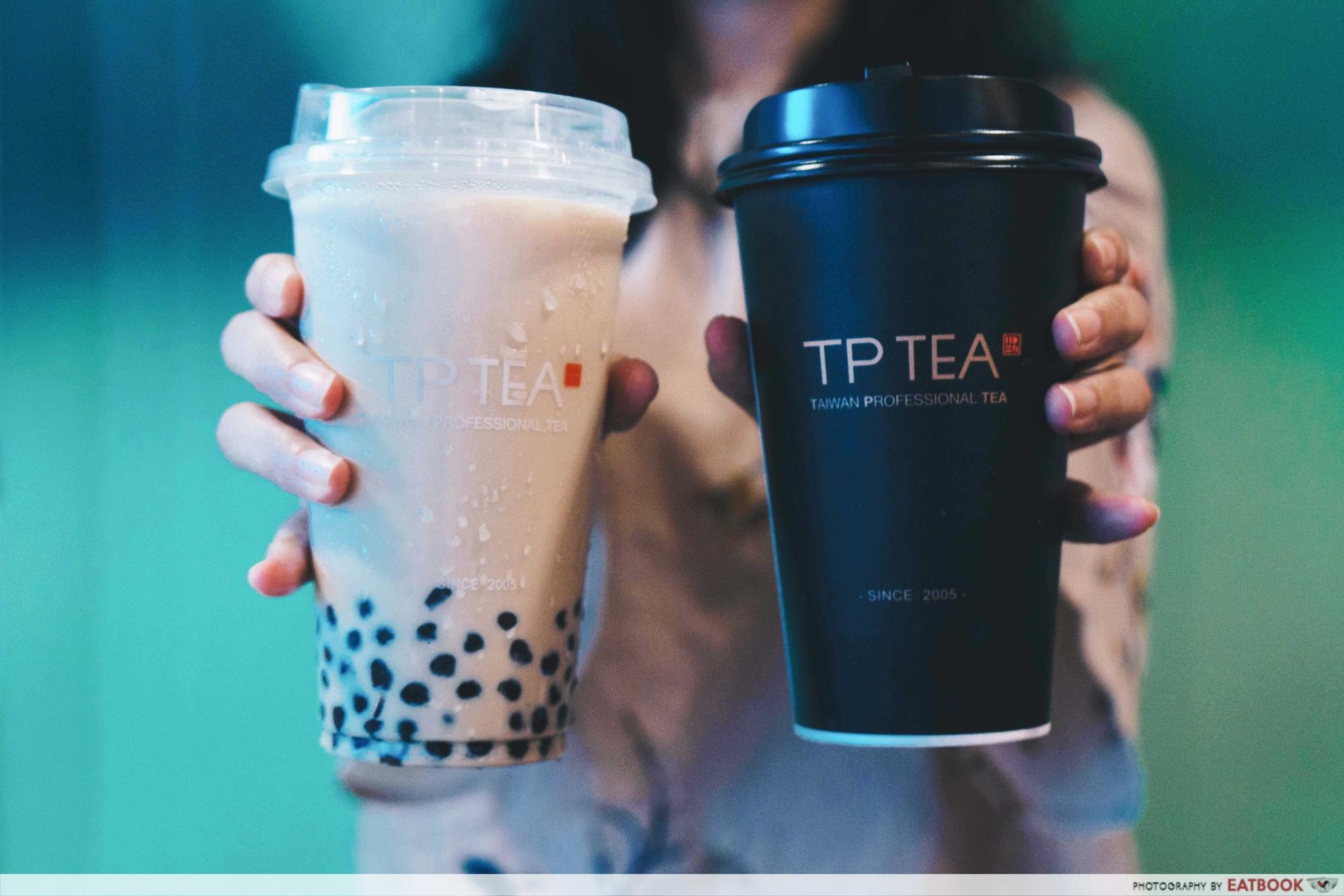 Of course, we can't give the classic Pearl Milk Tea a miss. Thick and milky it was, but the star of this drink has got to be the pearls. I'm not usually a huge fan of these small black balls, but these were so soft and chewy that they made an exception. To achieve this consistent QQ texture, their tapioca pearls are prepared and served within three hours, so you can enjoy them fresh, firm, and springy.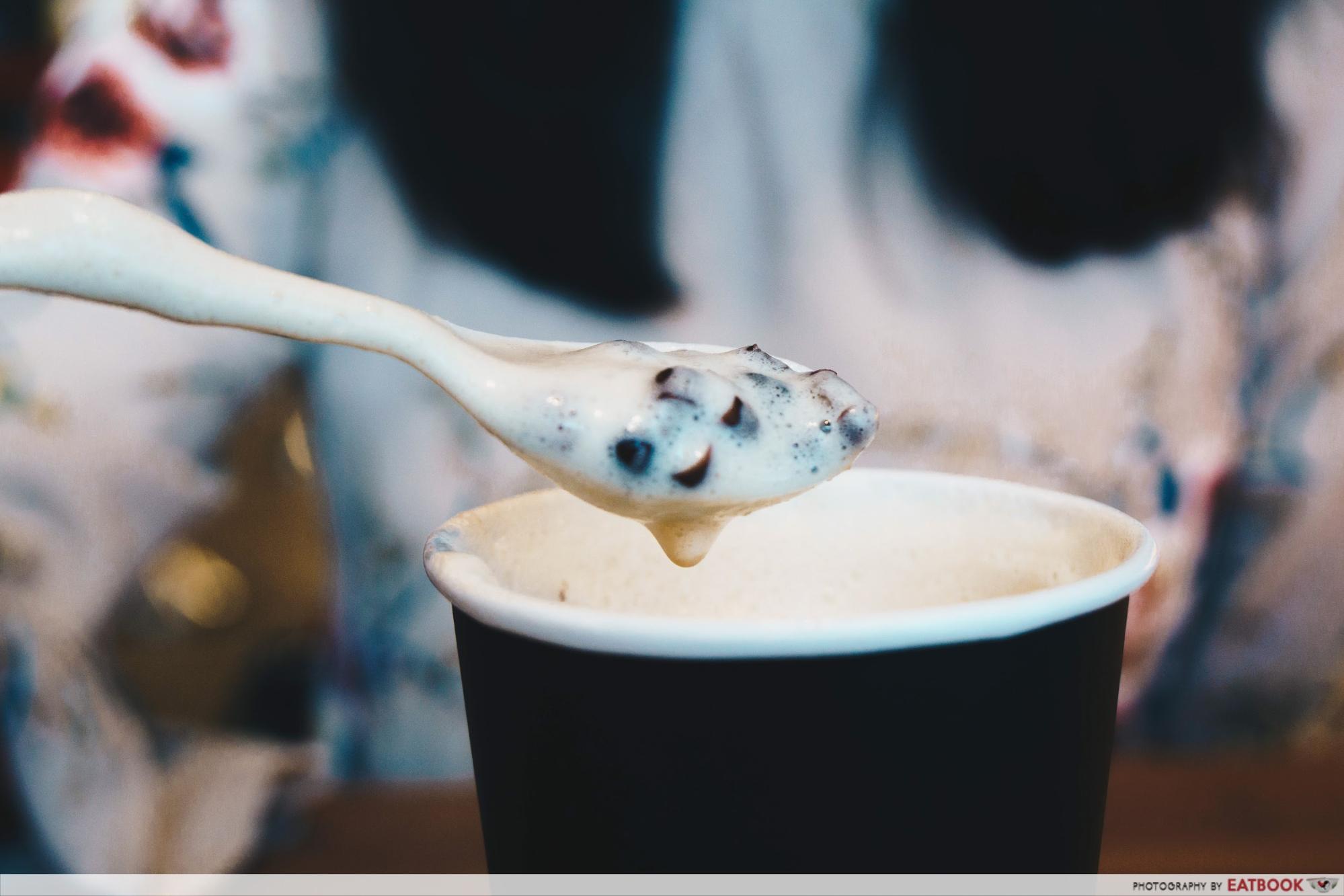 Another drink served with their famed pearls is Pearl Black Tea Latte with Red Beans ($5.30), also hailed as a must-try. What made this drink stand out was the grainy texture of the red beans as they crumble and melt in your mouth.
The varying textures from the chewy pearls, crumbly red beans and smooth tea latte were not overwhelming but instead complemented each other well, and together, created a unique taste unlike anything I've tried. This stole the show for me.
If coffee and tea aren't your thing, perk yourself up with their non-caffeinated Honey Lemon with Aloe ($4.30), made with lemons from Pingtung in Taiwan. It was a tad too sour for my liking, but surely refreshing, especially on hot days.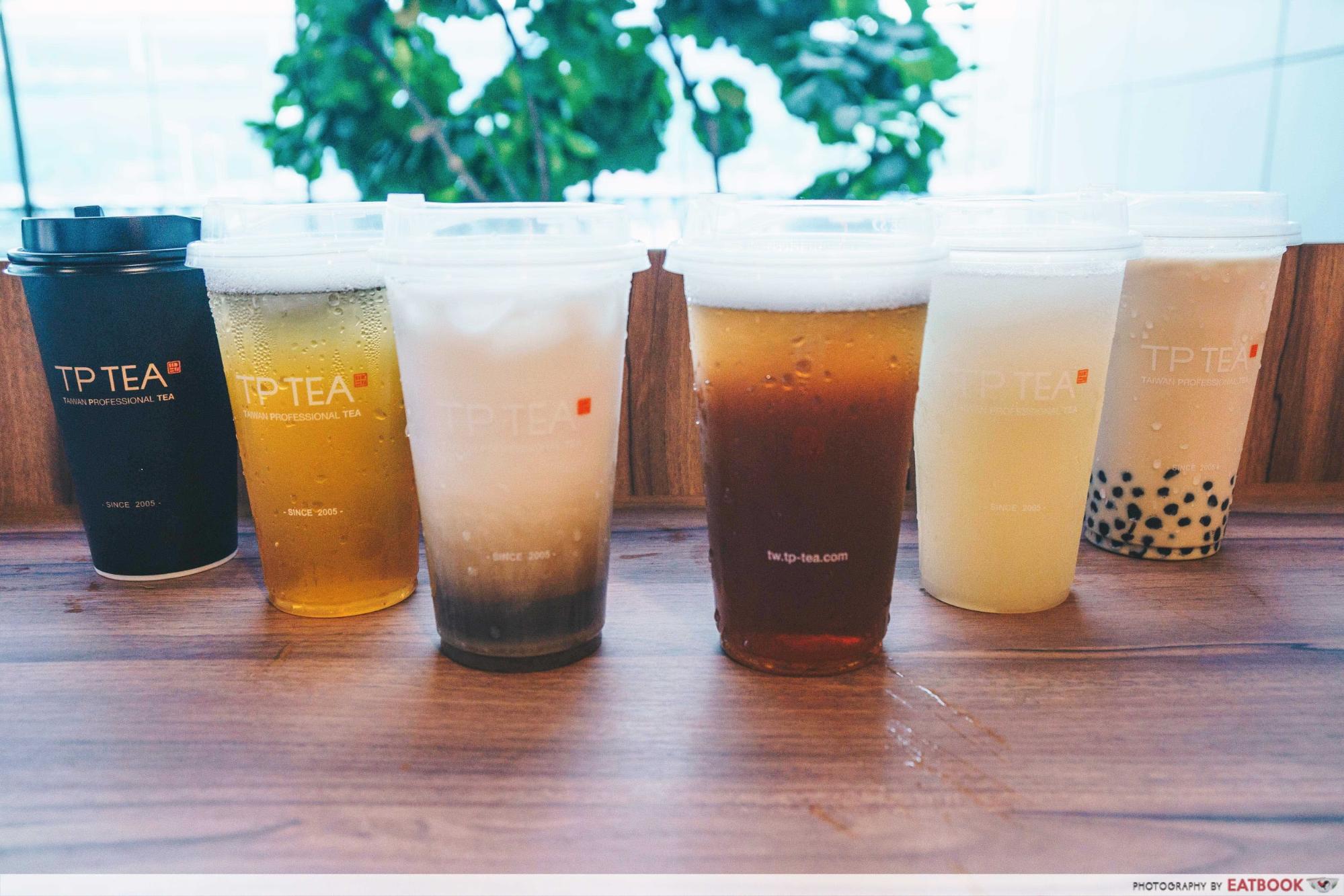 Besides pearls and red beans, toppings also include grass jelly, aloe vera cubes, and big pearls, which are twice the size of the usual ones. More toppings like taro balls and strawberries might be introduced later on.
Currently, the drinks only come in one size, and the sugar levels available are 100%, 80%, 50%, 30%, and 0%. You can also choose for your drinks to have ice, less ice, or no ice. But instead of regular ice cubes, crushed ice is used for all cold drinks. The crushed ice helps to highlight the tea's aroma, while giving more texture to the bubble tea.
Dessert at TP Tea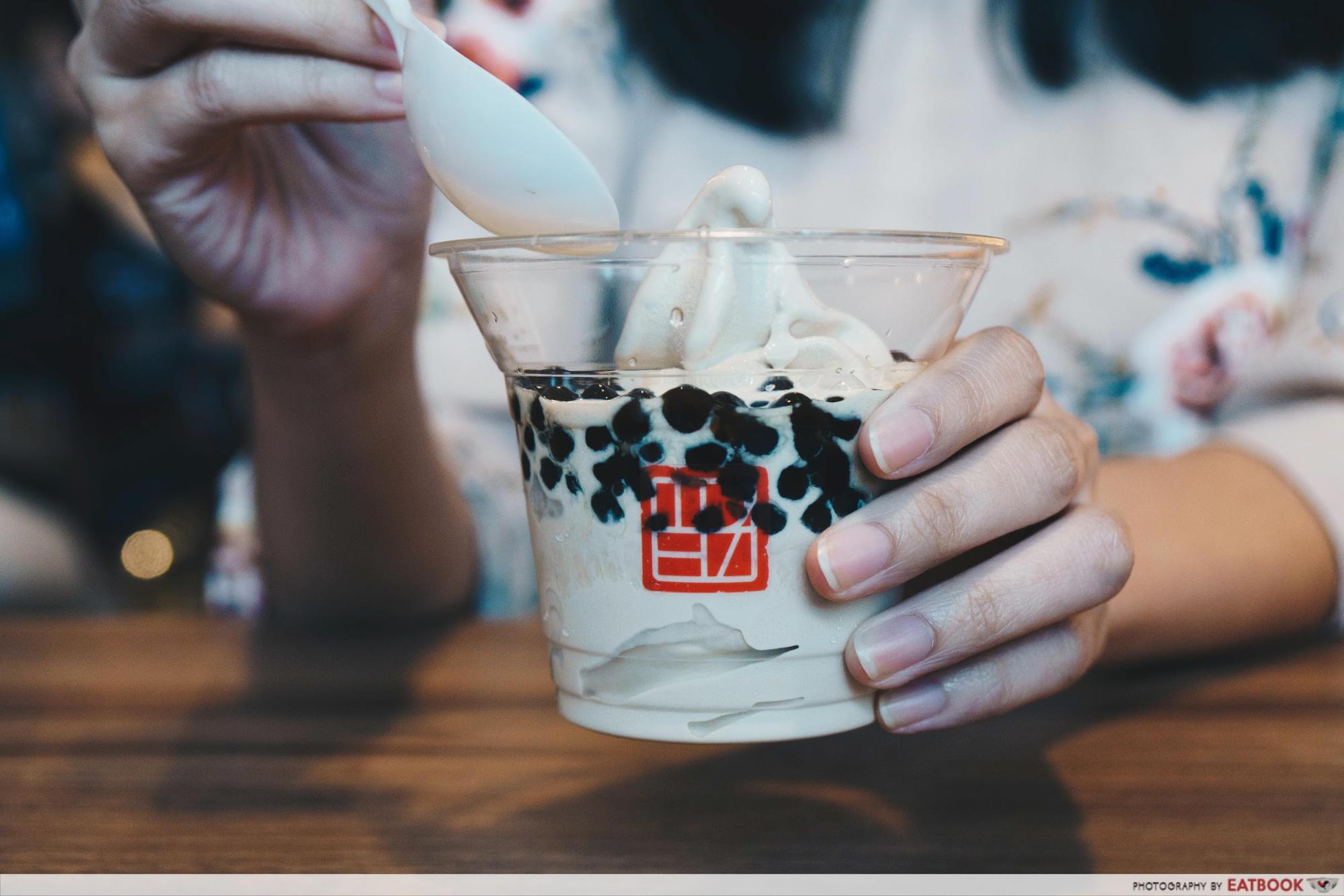 Taking milk tea to a whole new level, TP Tea also serves up Pearl Milk Tea Soft Serve Ice Cream ($3.60). The ice-cream was soft and creamy, and the milk tea flavour was pronounced. Around this milky goodness lies a relatively generous serving of chewy pearls, making the dessert all the more bubble tea-like.
Ambience at TP Tea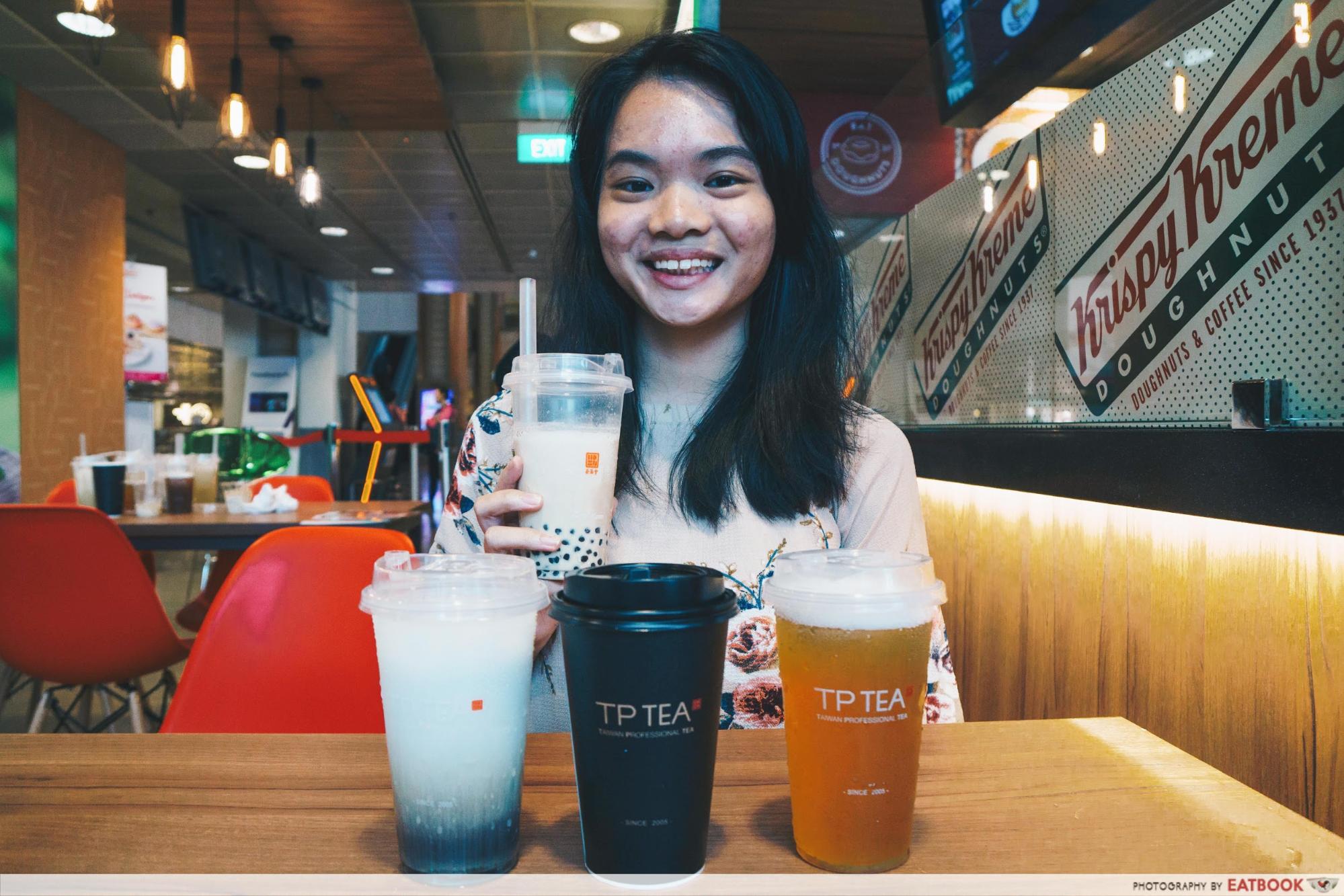 Located at the departure hall of Changi Airport Terminal 2, TP Tea is open 24 hours daily. So doesn't matter if you're flying off late at night, or touching down in the wee hours of the morning – you can get your BBT fix anytime you want. TP Tea is also right next to Krispy Kreme and the newly reopened llaollao, making the area a one-stop dessert paradise.
Llaollao Is Now Back In Singapore At Changi Airport Terminal 2
The verdict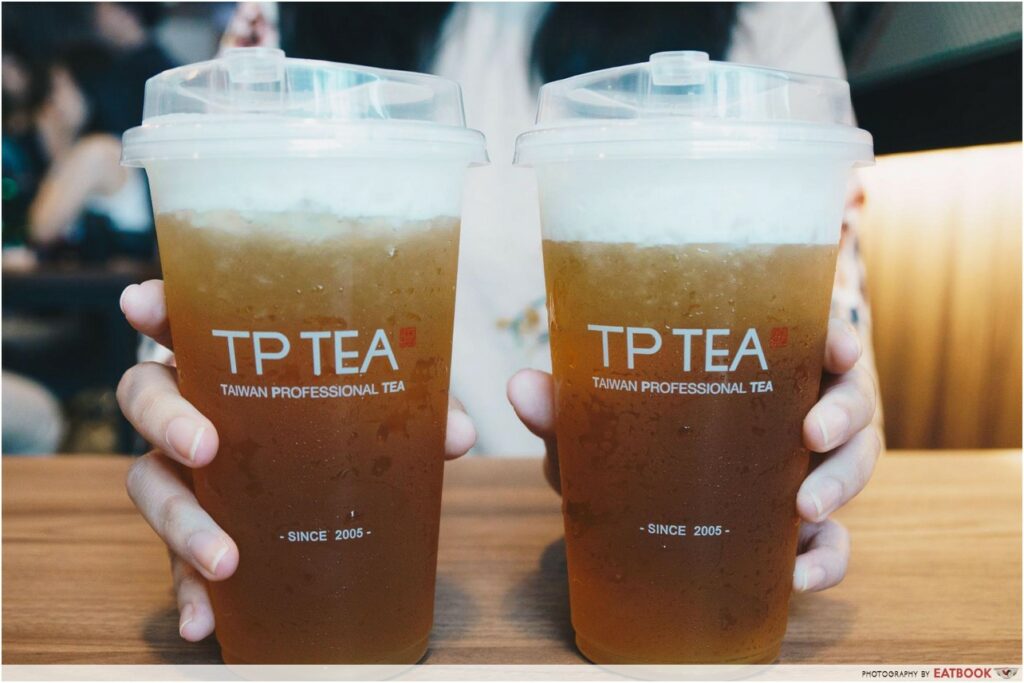 My experience at TP Tea reminded me of this often quoted phrase – if you don't try, you'll never know. I entered TP Tea largely skeptical, but left feeling like I could never see bubble tea the same way again. With quality drinks priced between $2.90 and $5.60, I'd say the drinks here are worth the price and the journey to the East.
10 Terminal 4 Food Places In Changi Airport To Fill You Up Before You Fly
Address: 60 Airport Boulevard, Level 2 (Departure Hall), Changi Airport Terminal 2, Singapore 819643
Opening hours: Daily 24 hours
TP Tea is in the process of getting their halal certificate.
This was a media tasting at TP Tea.
Summary
Pros
– Open 24/7
– Offers some unique drinks and ice-cream
Cons
– Inconvenient location
Recommended Drinks: Tie Guan Yin Tea Latte ($4.60), Pearl Black Tea Latte with Red Beans ($5.30)
Operating Hours:
Daily 24 hours
Address: 60 Airport Boulevard, Level 2 (Departure Hall), Changi Airport Terminal 2, Singapore 819643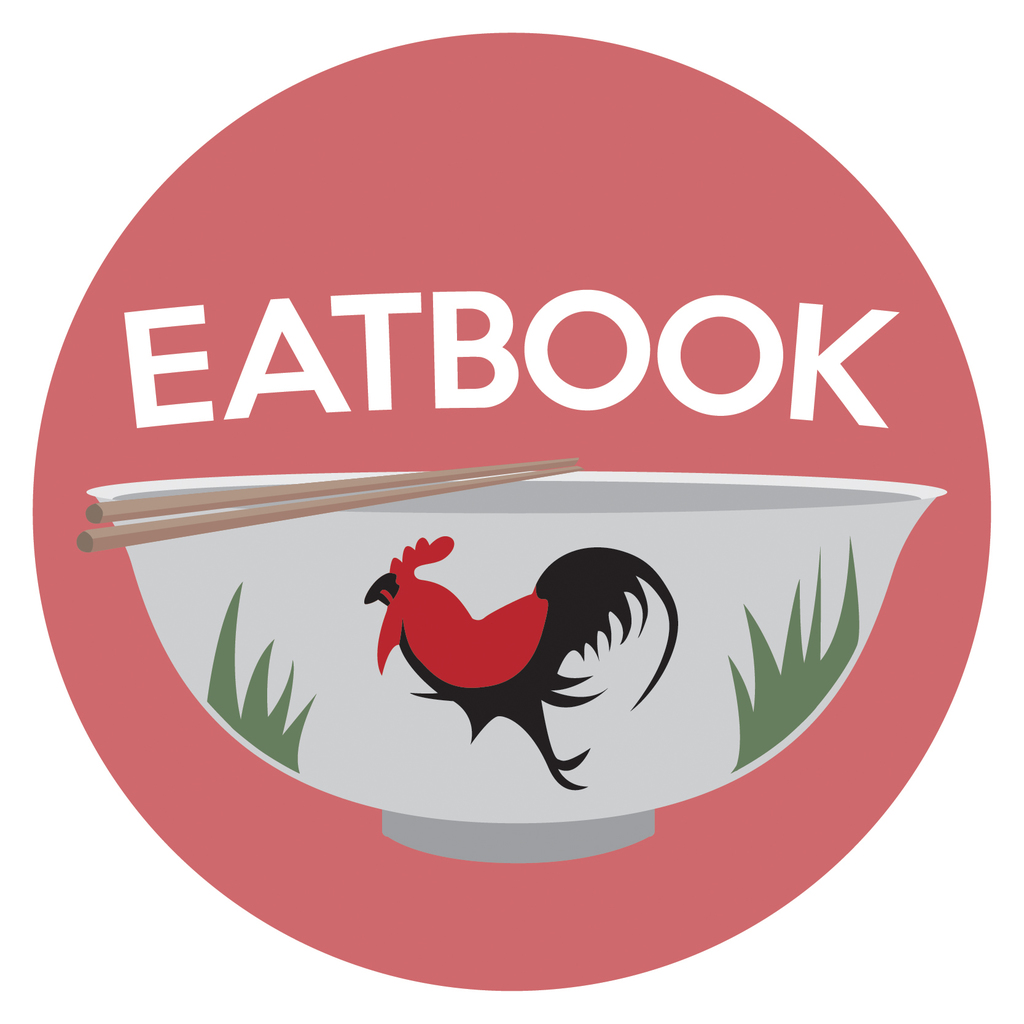 Drop us your email so you won't miss the latest news.