---
Unique tea houses in Singapore
---
The fast-paced lifestyle in Singapore can be overwhelming, leaving us with few places to truly escape the busyness of modern living. However, tea houses provide a welcome respite from this hectic lifestyle, offering a place to relax, unwind, and slow down with a cup of tea. Here are seven tea houses in Singapore that we recommend visiting to find your inner tranquili-tea. 
---
1. Tea Chapter
---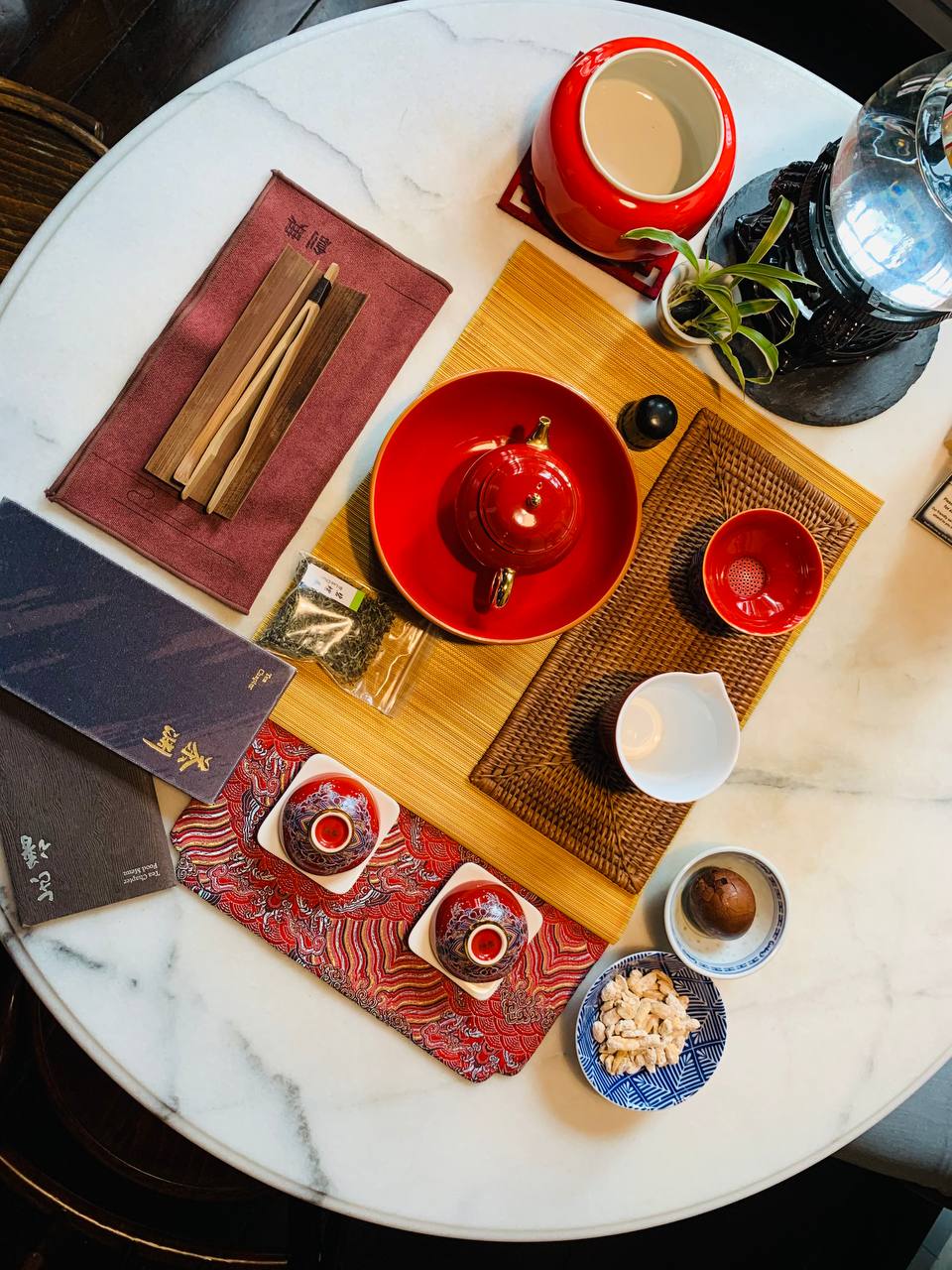 Image credit: @kaysionggg
Tea Chapter is a hidden gem tucked away in a row of shophouses along Neil Road. This teahouse has a rich history dating back to 1989 and has welcomed a range of esteemed guests, including ministers, foreign dignitaries, and even Queen Elizabeth II. 
Look forward to their extensive tea menu, with premium options including oolong, white tea, green tea, and floral tea types. We highly recommend trying their signature Golden Cassia Oolong Tea ($28+), which Queen Elizabeth II drank during her visit. This premium tea type is renowned for its light and refreshing aroma and reputed health benefits, such as reducing blood cholesterol.
For those looking to expand their knowledge of tea appreciation, Tea Chapter offers an in-house workshop starting at $48+ per person, with a minimum of two attendees required at each session.
Address: 9 Neil Road, Singapore 088808
Opening hours: Sun-Thurs 11am to 9pm, Fri-Sat 11am to 10:30pm
Tel: 6226 1175
Website
Tea Chapter is not a halal-certified eatery.
Tea Chapter: Heritage Tea House In Chinatown With Mochi Balls And Oolong Sweet Potato
---
2. Antea Social
---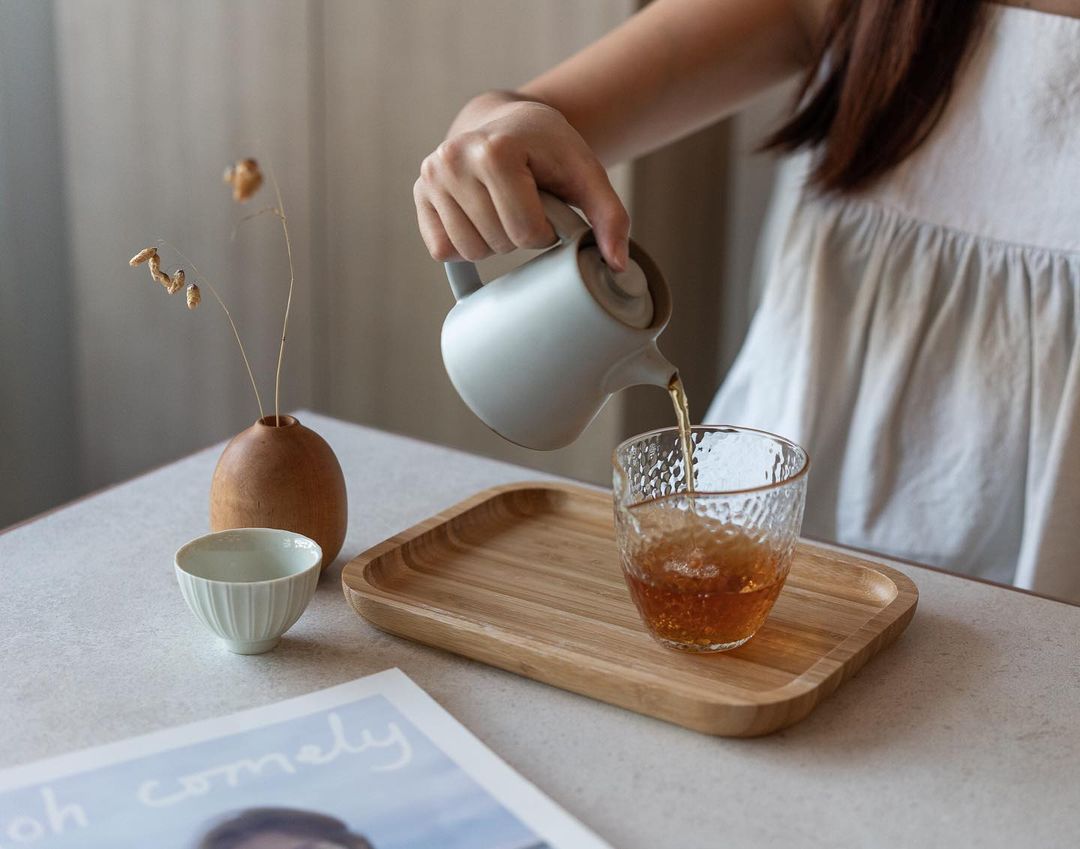 Image credit: @antea.social
Unlike its name, Antea Social provides a tranquil space for customers to relax and socialise with others over a cup of tea. Each tea set comes with a teapot, an hourglass timer, and a glass to pour the tea into after the leaves have steeped for three minutes. 
Antea Social's signature oolong collection boasts a range of fruity flavours, such as Lychee Oolong ($6+/$6.50+), Peach Oolong ($6+/$6.50+), Rose Oolong ($6+/$6.50+), and Mango Oolong ($6+/$6.50+). For those looking for non-caffeinated options, the mini selection includes Chamomile ($7+) and Baby Chrysanthemum ($7+).
If you're feeling peckish, they also offer a selection of Sliced Cakes ($8+) to go along with your cup of tea. Flavours include Black Sesame, Honey Earl Grey Hazelnut, Spiced Carrot Cake and more. 
Address: 9 Tyrwhitt Road, Singapore 207528
Opening hours: Daily 11:30am to 7pm
Tel: 6493 0120
Website
Antea Social is not a halal-certified eatery.
---
3. Hvala
---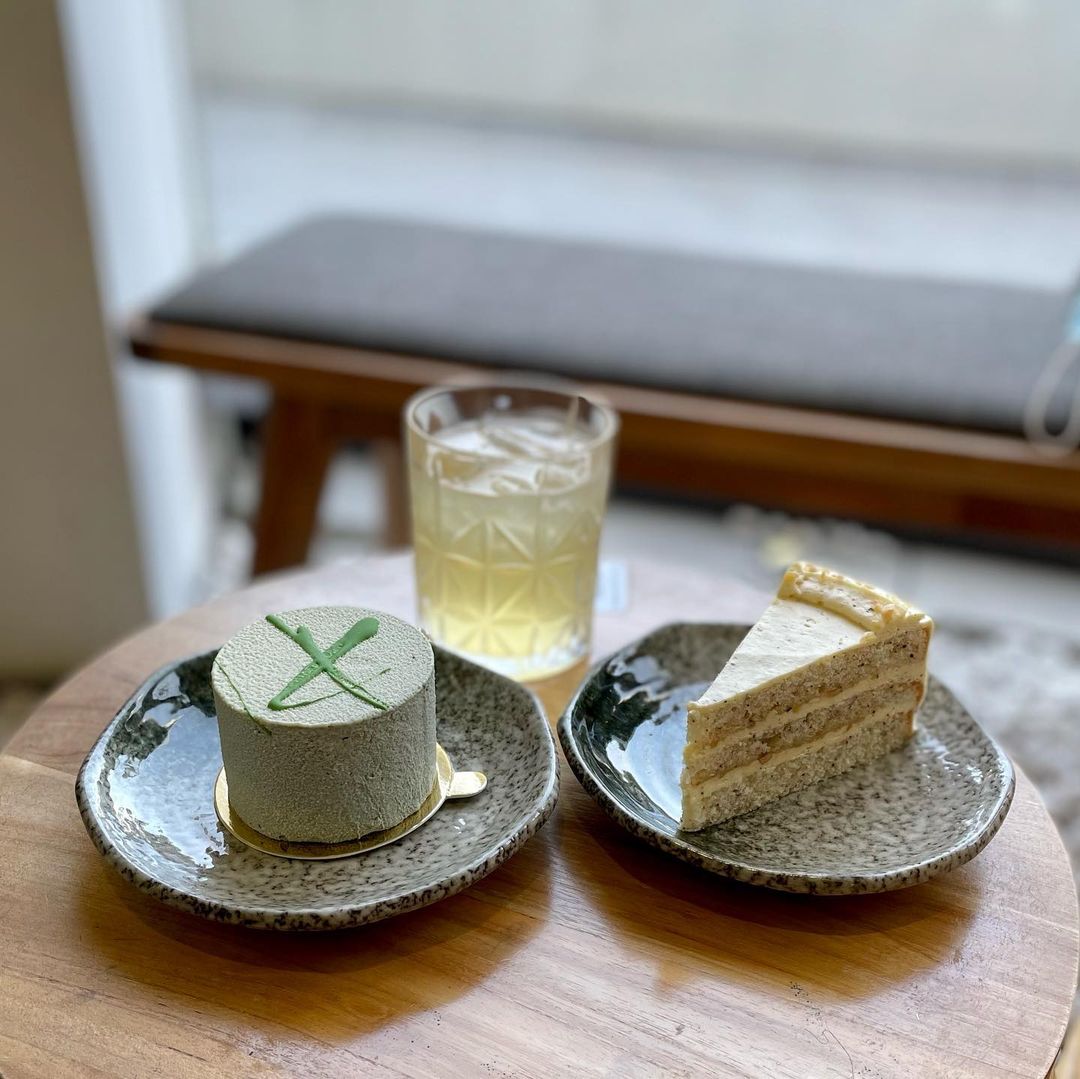 Image credit: @eatwithtudou
Channel your inner zen at Hvala, a Japanese teahouse specialising in matcha. They pride themselves on using premium quality matcha leaves, all imported from Japan. Their signature Matcha Latte is a must-try, featuring a thick and silky shot of matcha layered over fresh milk or oat milk for an additional $1++. You can choose from their premium Yuki grade ($5.90++/$7.50++), ceremonial Kaze grade ($10.90++/$12.50++), or Hana grade ($12.90++) tea leaves for an elevated experience. 
Don't forget to get some pastries to complement your cup of tea. Hvala offers a range of options, including the popular Matcha Cake ($9.90++), Hojicha Cake ($9.90++), and Goma Cake ($9.90++) for black sesame enthusiasts. For something refreshing, consider their Shikuwasa Yuzu Cheese Cake ($9.90++) or Sweet Potato Tart ($9.90++). 
Website | Full list of outlets
Hvala is not a halal-certified eatery.
---
4. SILK Tea Bar
---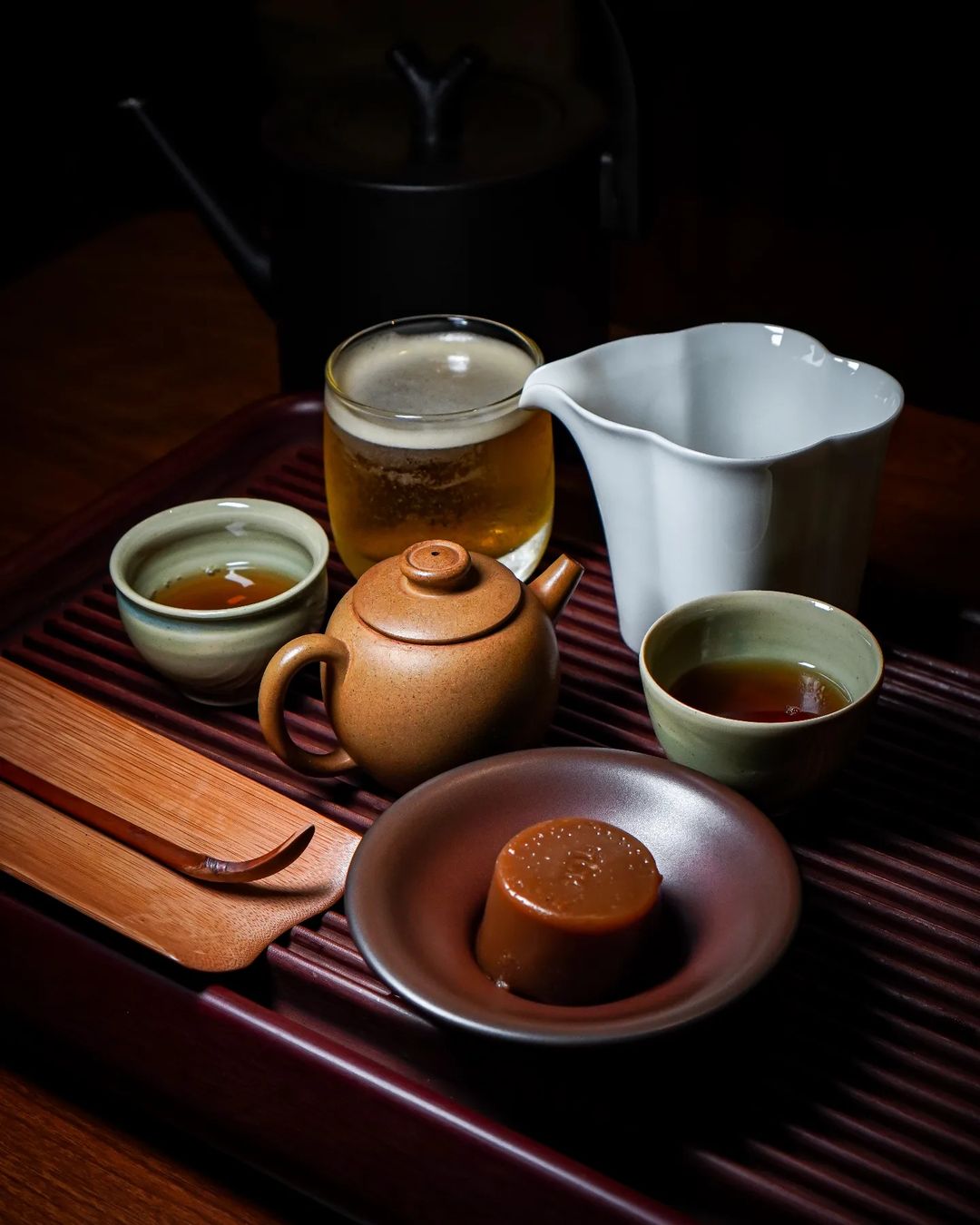 Image credit: @madhanrui
Located in Chinatown, SILK Tea Bar is a modern Chinese teahouse that offers a unique tea-drinking experience. You can choose to enjoy their tea in two ways: Session Brews, featuring progressive brews of your choice of tea, or Single Brews, for casual drinking. Their menu is constantly updated, so you can look forward to trying different types of brews throughout the year.
For a relaxing and immersive experience, we recommend trying their Session Brews. Currently, their SILK Signature menu features the Dancong – Ao Fu Hou ($21+), which comes with three progressive brews. It features a refreshing combination of yellow florals, candied ginger, and lemon water. Alternatively, you can opt for their Standard menu and try the Old Bush Shuixiamn, 2012 ($18+), an aged oolong that is smooth and sweet with a hint of smoke.
Address: 26A Sago Street, Singapore 059021
Opening hours: Daily 10:30am to 9pm
Website
SILK Tea Bar is not a halal-certified eatery.
---
5. Yixing Xuan Teahouse
---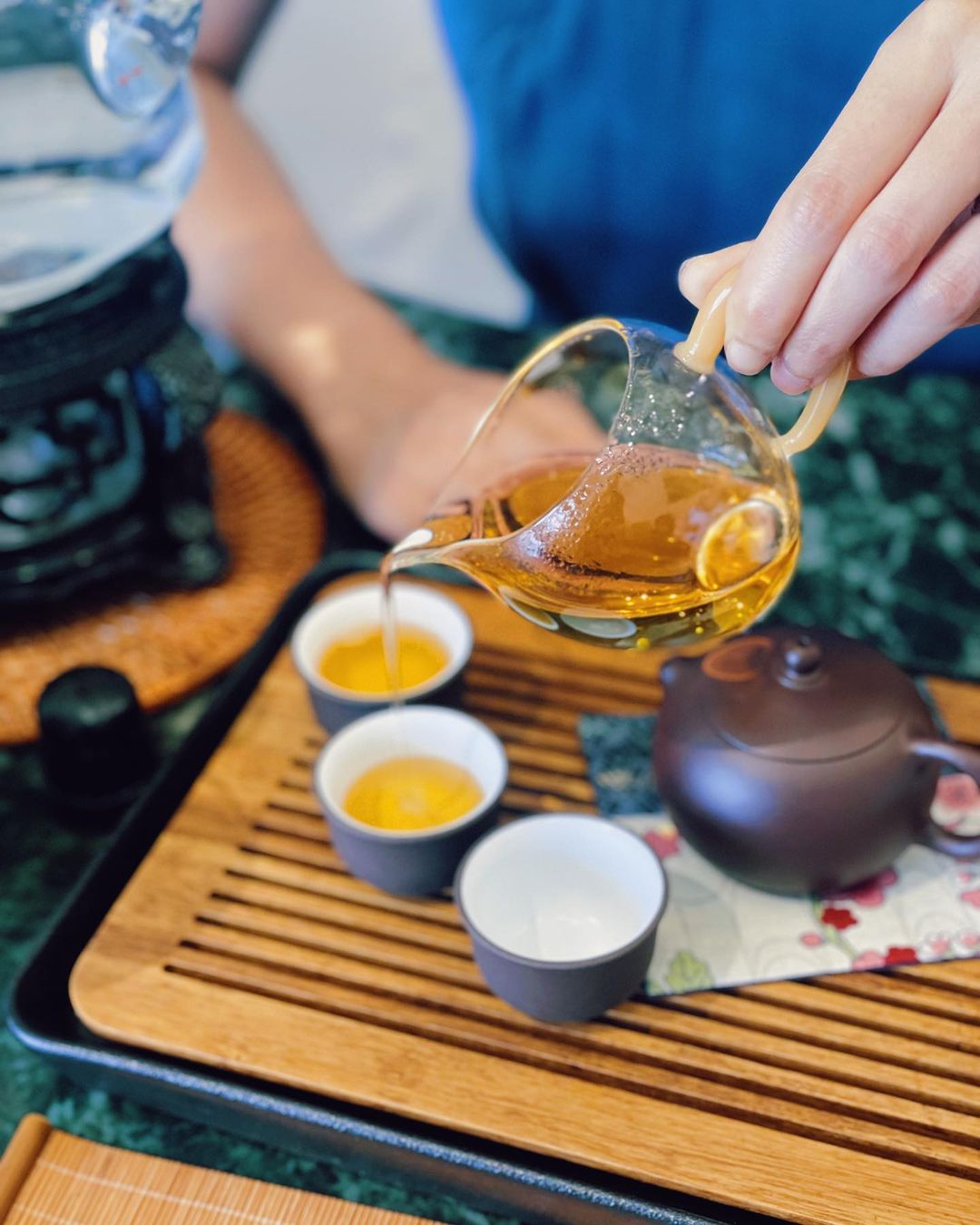 Image credit: @yxteahouse
Yixing Xuan Teahouse, which has been in operation since 1989, is managed by a father-daughter duo. With more than 70 tea varieties to choose from, including Tie Kuan Yin ($8+), Imperial Pu-Er ($8+), Pi Lo Chun ($8+), and White Peony ($8+), you'll be easily spoiled for choice. You can either choose to pay by person, or minimum charge. They also conduct tea appreciation workshops, starting from $55+ per person. Each session lasts for an hour, and can be conducted for a minimum of two, and a maximum of 25. 
In addition, for those who wish to munch on something, they also have a mini dim sum menu that includes Siew Mai ($3.50+), Chicken Pau ($3.80+), Green Tea Pancake With Red Bean ($8+) and more.
Address: 78 Tanjong Pagar Road, Singapore 088499
Opening hours: Mon-Thurs 10am to 8pm, Fri-Sat 10am to 9:30pm, Sun 10am to 7pm
Tel: 6224 6961
Website
Yixing Xuan Teahouse is not a halal-certified eatery.
---
6. Camellia Tea Bar
---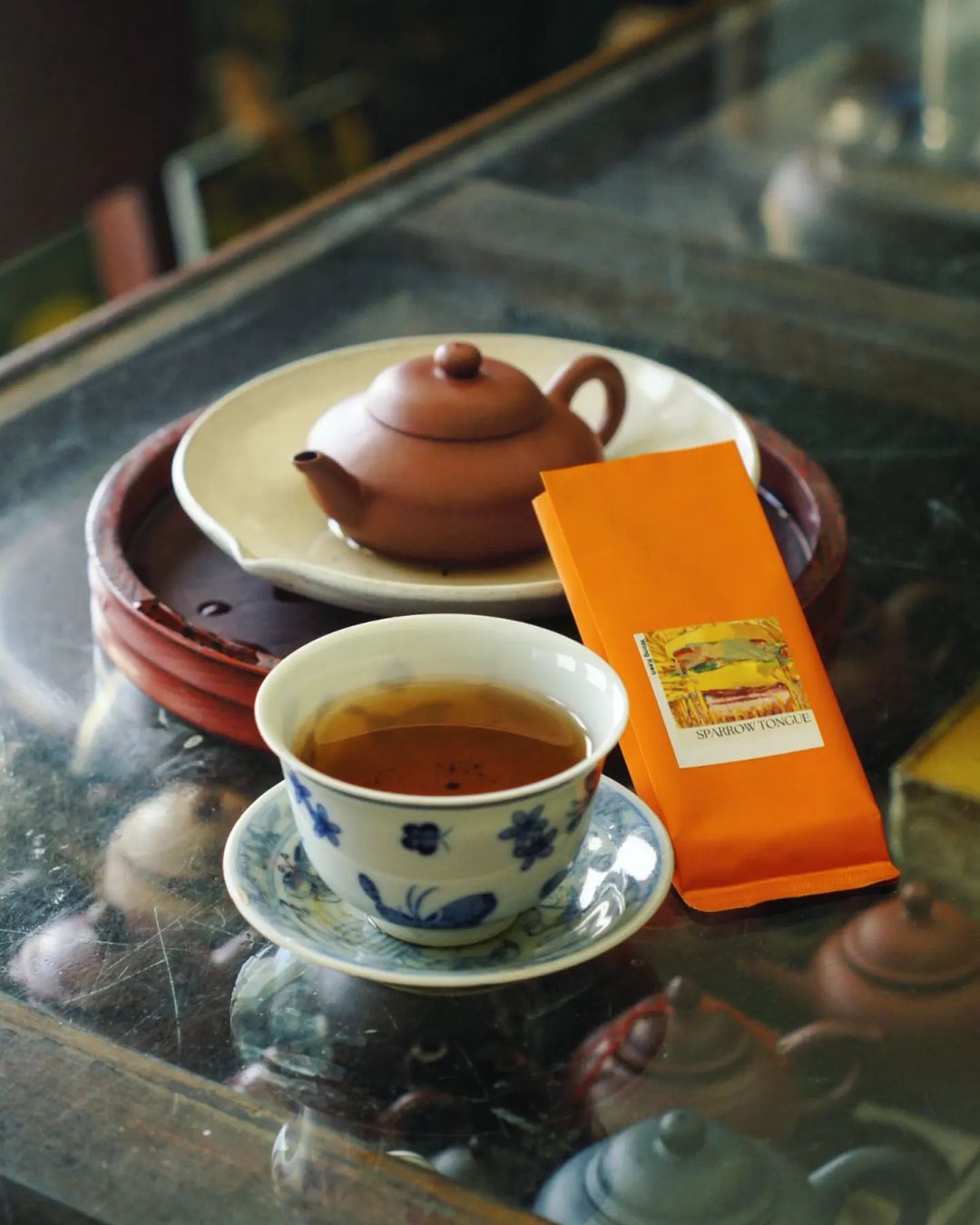 Image credit: @exoteaque
Nestled away in Katong, Camellia Tea Bar specialises in Wuyi rock oolong tea, where all their loose tea leaves are grown, harvested, and imported from the ranges of Wuyi Mountains, a UNESCO World Heritage Site. 
If you're unsure of where to start, we recommend trying their signature oolong tea, Scarlet Robe ($8+ per brew/$18+ per pot), which boasts rich roasted and earthy notes. If you prefer something sweeter, House Orchid ($8+ per brew/$18+ per pot) is an excellent choice, with its fragrant floral aroma. Additionally, they offer other tea options, such as Pu Er (from $18+ per pot), Red Tea (from $25+ per pot), and Green Tea (from $18+ per pot).
Address: 88 East Coast Road Singapore 428788 ​
Opening hours: Daily 11am to 7pm
Website
Camellia Tea Bar is not a halal-certified eatery.
---
7. Tea Time
---

Image credit: @teatime_chashi
There's always time for tea with Tea Time, a hidden tea house located in Chinatown. Tea lovers will be pleased to find that they offer a whopping 36 types of tea, including their signature Jun Shan Yin Zhen ($38+), Rou Gui ($32+), and Premium Tai Ping Hou Kui ($118+) for an elevated fix. 
On top of their tea, they also offer tea snacks, dim sum, carbs dishes and more on their menu. For something filling, go for their Unagi Rice ($25.80+) which features a thick slice of unagi sitting atop a bed of shredded eggs and rice. For smaller bites, they offer Salted Egg Shao Mai ($6.80+), Shrimp Dumplings ($5.80+), Traditional Bean Cake ($8.80+) and more. 
Address: 280A South Bridge Road, Singapore 058829
Opening hours: Daily 11am to 9pm
Tel: 9111 5650
Website
Tea Time is not a halal-certified eatery.
Tea Time: Hidden Tea House With Handmade Dim Sum And Mochi Near Chinatown MRT
---
Tea houses in Singapore to visit
---
If you're looking for a respite from bustling city life in Singapore, consider visiting one of these cosy tea houses in Singapore. These places are also perfect to use all the cringe-y tea puns you want, such as one from my writer buddy Bernice, "You can have too much tea, but not enough of me." 
If you're looking for other date-worthy spots, head over to our best date night restaurants guide where you can find restaurants with immaculate vibes to impress bae. Alternatively, if you're more of a coffee person, read our ranking of the best 10 kopi stalls in Singapore.
10 Best Kopi Stalls in Singapore Ranked, Including One With 58 Years Of History
Feature image adapted from @kaysionggg, @delonho.sg, @eatwithtudou, and @yxteahouse.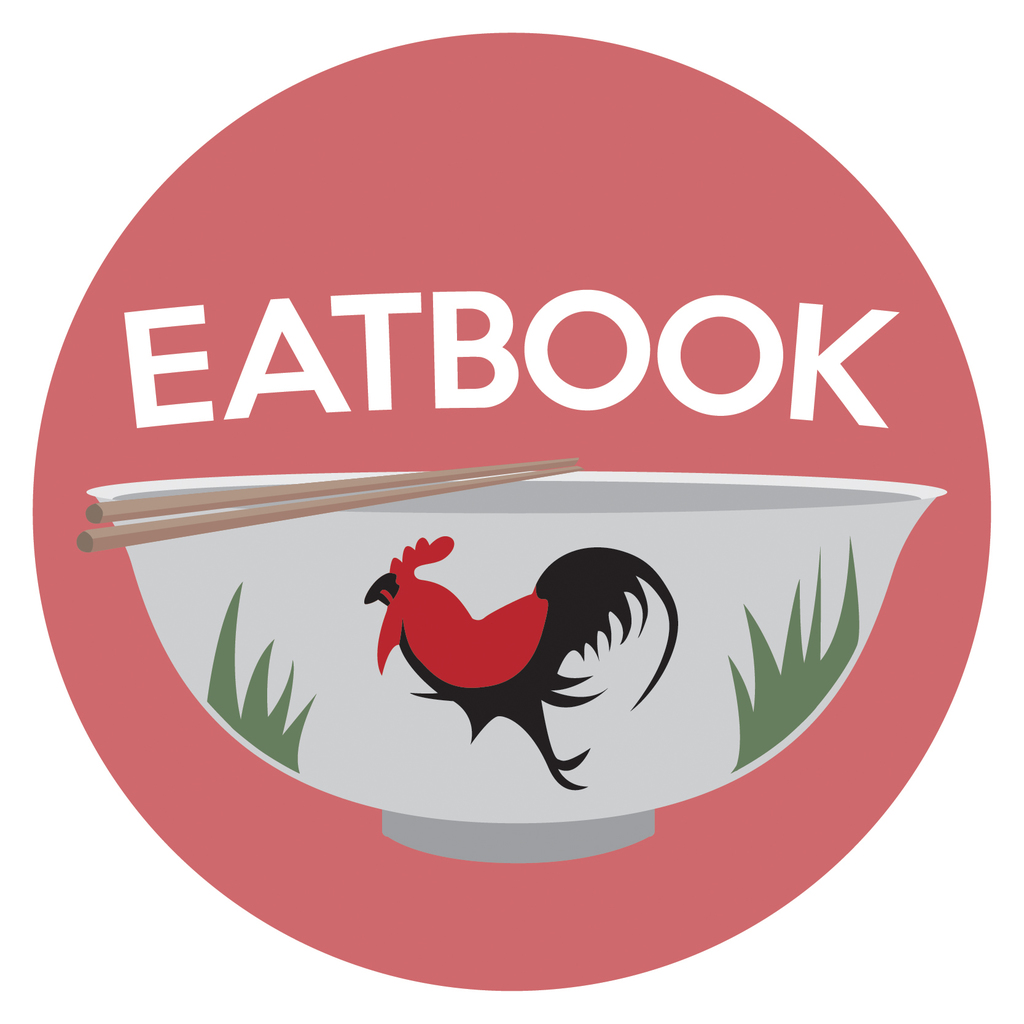 Drop us your email so you won't miss the latest news.