Tea Time is a new tea house in Chinatown with handmade dim sum
New cafes are constantly popping up with fancy new concepts and IG-worthy treats, but here's a tea house in Chinatown to consider checking out instead! Hidden in a row of shophouses adjacent to the Buddha Tooth Relic Temple on Sago Street is Tea Time, a Chinese-style cafe that's got tea, dim sum and more on the menu.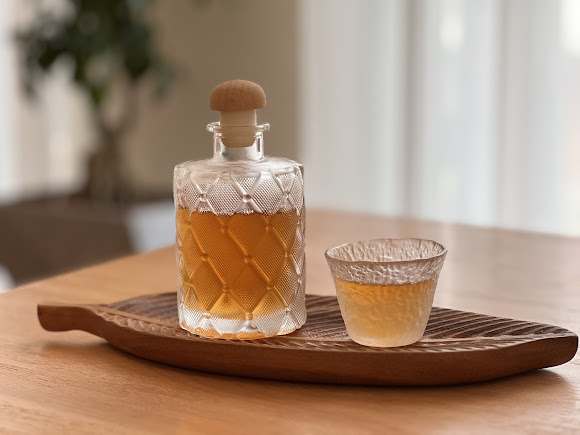 Image credit: Tea Time
Tea connoisseurs will be happy to know that there are 36 types of tea on the menu here at Tea Time, including Wuyi Da Hong Pao ($32+), Shou Mei ($38+), and Debris Silver Tea ($22+). The most expensive on the menu is a green tea known as Premium Tai Ping Hou Kui ($118+), which has delicate, clean flavours and a long, sweet aftertaste.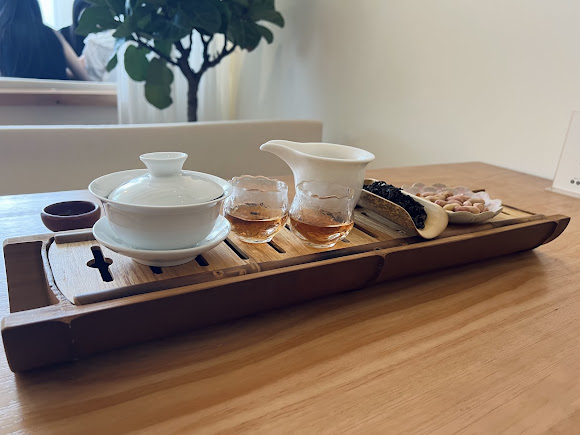 Image credit: Tea Time
For something floral, they've also got Rose White Tea ($22+) or White Peach Oolong ($22+). Otherwise, there are cold brew teas and Herbal Tea ($9+) too.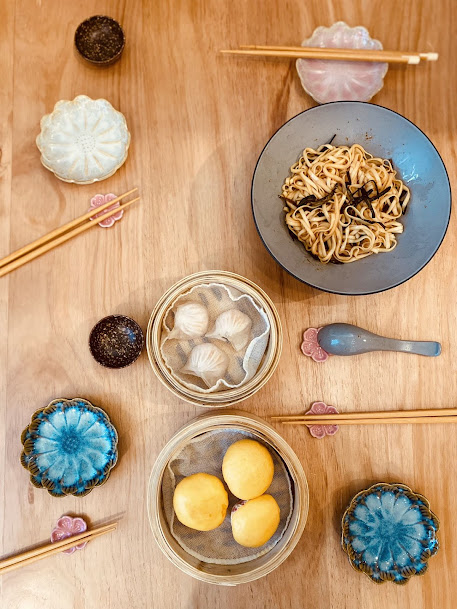 Image credit: Cyril Wang
To accompany the tea is a concise menu of rice bowls, noodles, handmade dishes, dim sum, and tea snacks. Online reviews say that the Spring Onion Noodle ($8.80+) is a simple but extra tasty dish, while the Special Shredded Chicken ($18.80+) is said to be well-executed too.
On the dim sum front, look forward to Salted Egg Shao Mai ($5.80+) and Rice Noodle Roll ($5.80+) with sesame paste and dried radish, among other handmade items. If you're just looking for nibbles, there's Traditional Bean Cake ($5.80+), Yunnan Sweet Corn ($3.80+), Long Jing Dried Tofu ($3.80+), and even Handmade Mochi ($3.80+)!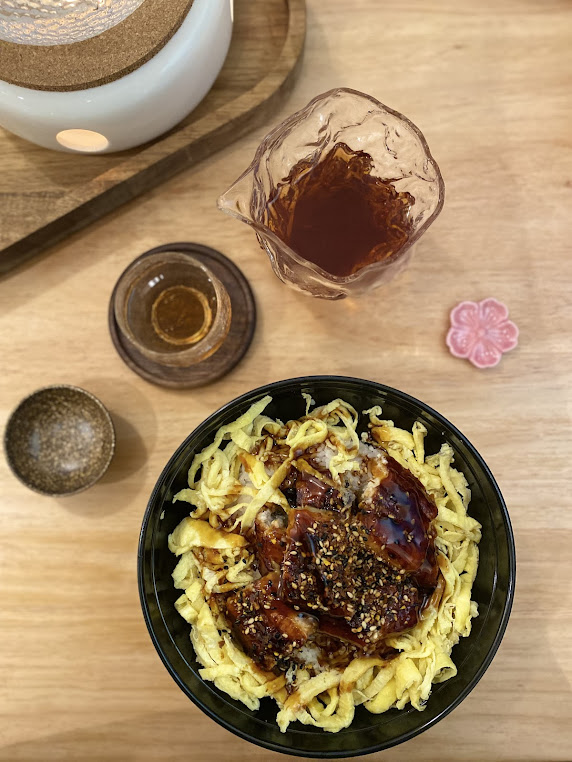 Image credit: Jiying Wang
A popular dish to order at Tea Time is Unagi Rice ($25.80+), which comes generously laden with shredded eggs on a bed of rice.
Tea Chapter: Heritage Tea House In Chinatown With Mochi Balls And Oolong Sweet Potato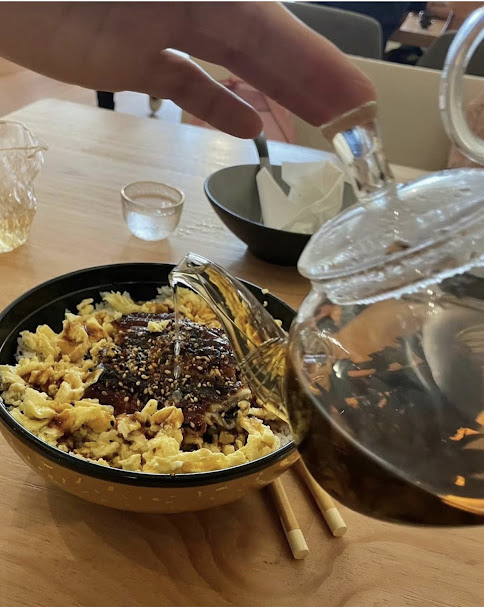 Image credit: Yunting Zhong
It seems that you could also enjoy the Unagi Rice with tea poured into the bowl, much like Japanese hitsumabushi.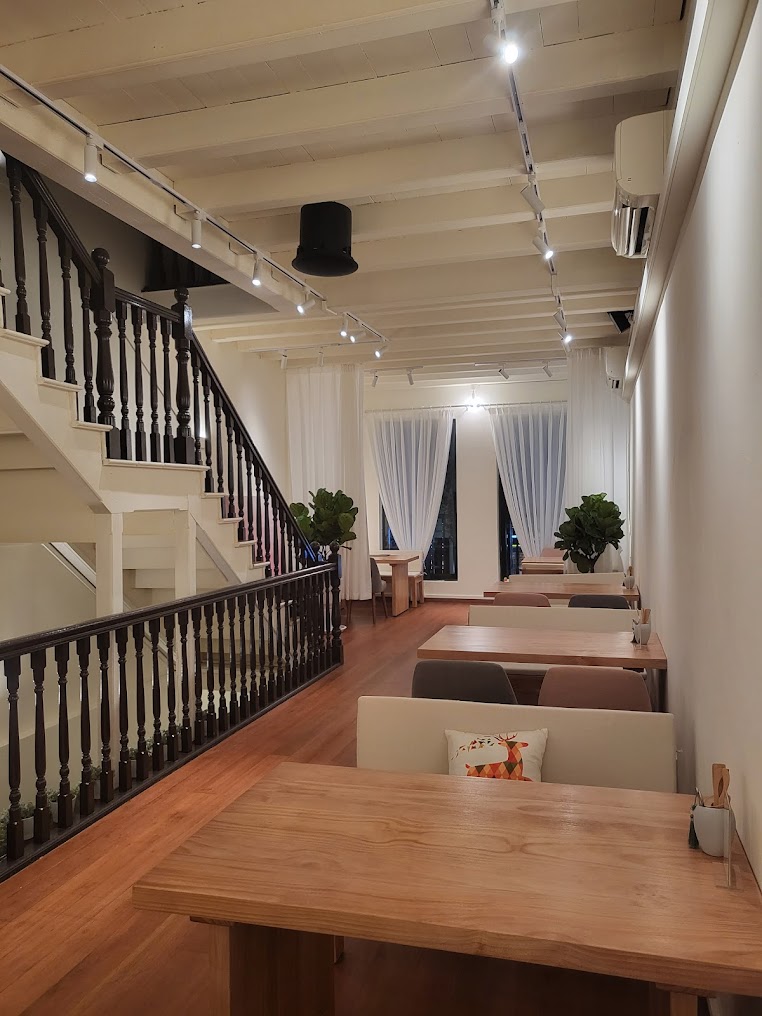 Image credit: Peng Lin
The tea house is a respite from the bustling Chinatown, split over multiple levels with a minimalist decor and tranquil environment in which to sip on your tea. There's also a bar counter on the first floor, where you can watch your tea being brewed.
Tea lovers can also check out Tea Chapter, a heritage tea house that's also in Chinatown, which you can visit to appreciate tea. After you're done with your tea sesh, head across the road to Tong Heng Traditional Cantonese Pastries, one of Singapore's oldest Chinese bakeries!
Address: 280A South Bridge Road, Singapore 058829
Opening hours: Daily 11am to 9pm
Tel: 9111 5650
Website
Tea Time is not a halal-certified eatery.
This 87-Year-Old Bakery Is One Of Singapore's Oldest Traditional Chinese Bakeries
Feature image adapted from Yunting Zhong, Cyril Wang, and Tea Time