Ted's Kitchen at Eunos Road
Update: Ted's Kitchen is now permanently closed.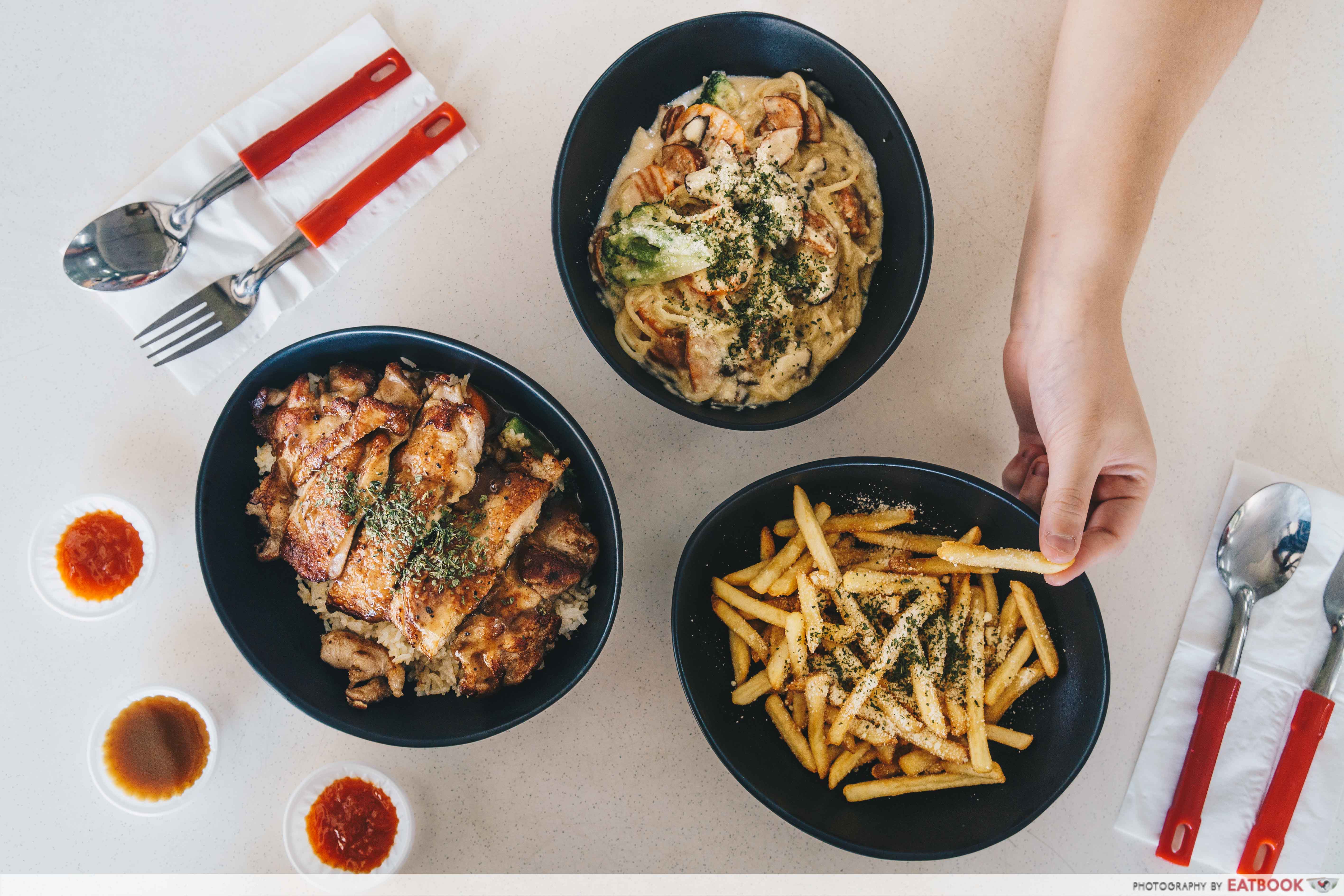 Ted's Kitchen is yet another affordable hawker Western stall that my colleagues and I found out about upon researching on good food. Though it is located right at the other side of where I stay, their prices and huge portions were what made me willing to travel there.
Food at Ted's Kitchen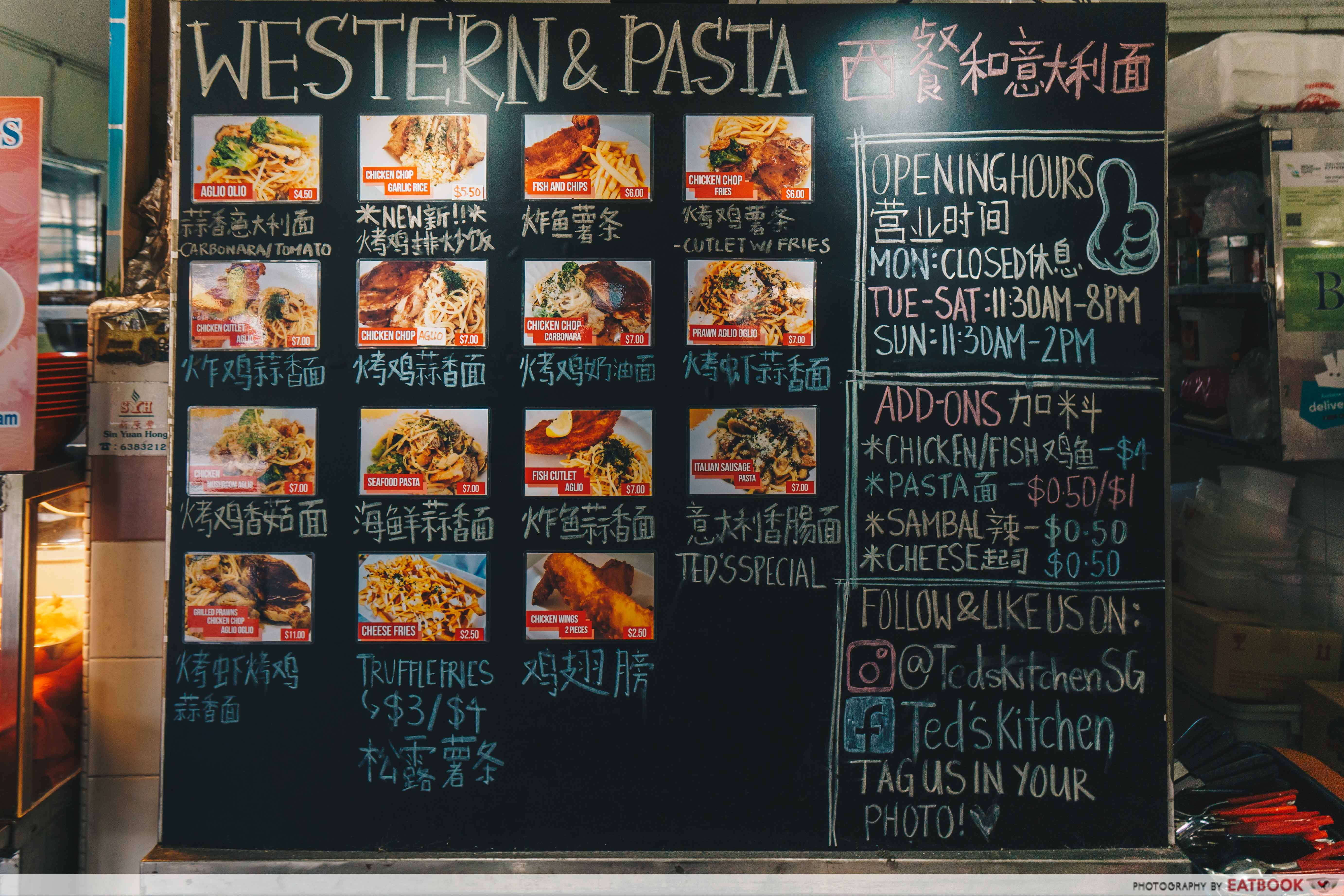 The three types of pasta that Ted's Kitchen offers are tomato, carbonara, and aglio olio. Customers are allowed to pick Italian sausage, chicken cutlet, or grilled prawns as their ingredient. The price of the entire dish is based on your choice of ingredient, and it'll cost no more than $7. Aside from pasta, they also serve classic dishes such as fish and chips and chicken chop. Sides such as cheese fries and chicken wings will set you back $2.50.
Out of the three dishes that my colleague and I ordered, the Carbonara w/ Italian Sausage ($6.50) was the first to be served. Just from its looks, the thick sauce seemed creamy and rich. Besides Italian sausage, mushrooms, carrot, and broccoli were also part of the dish. The top was dotted with cheese, making the overall dish strong in flavour.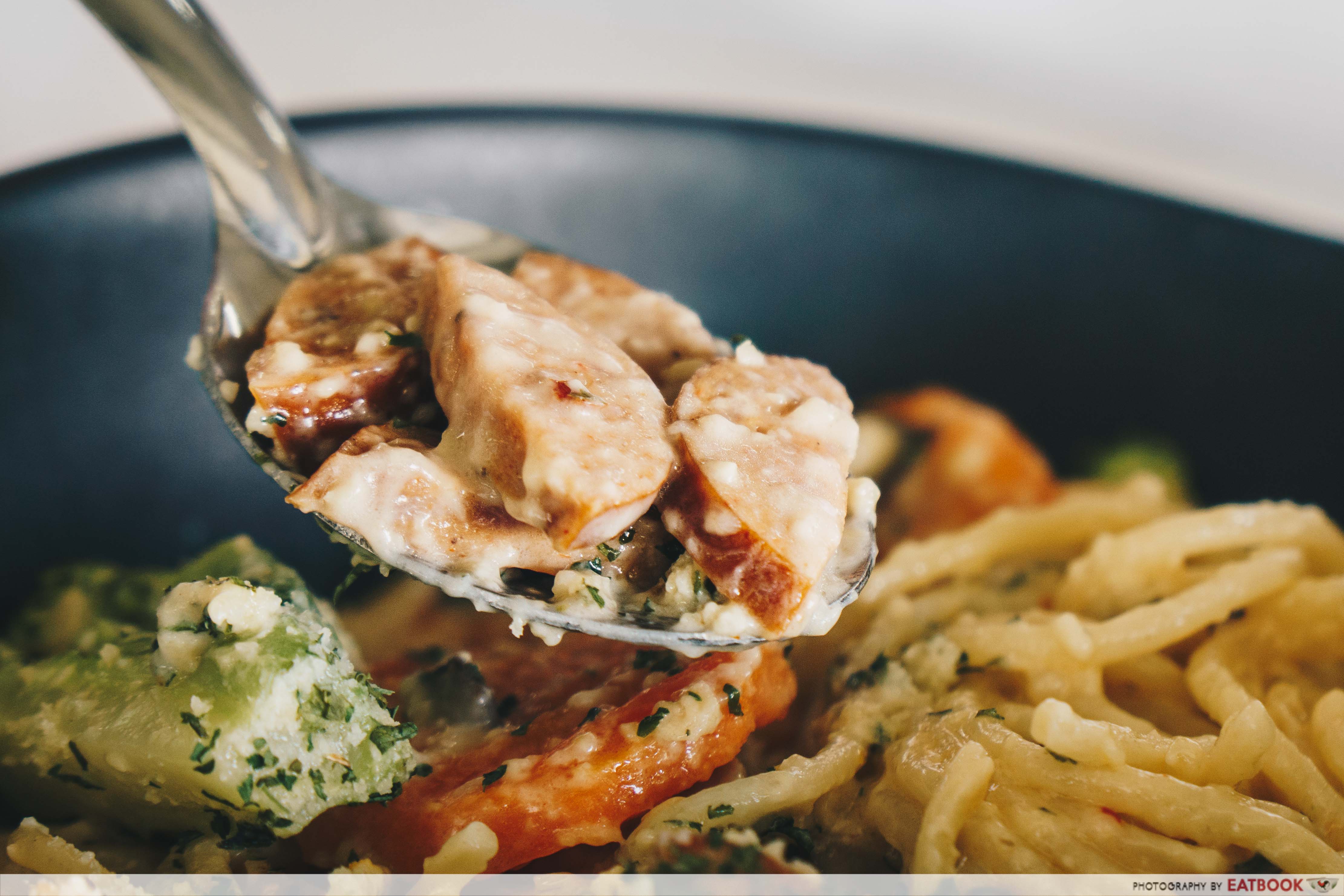 What I liked about the Italian sausage was the stark difference in texture between its exterior and interior. While the outside gave off a good crunch, the inside carried a soft bite. The stall owners were very generous with the number of sausage slices given, with them mostly hidden underneath the bed of pasta.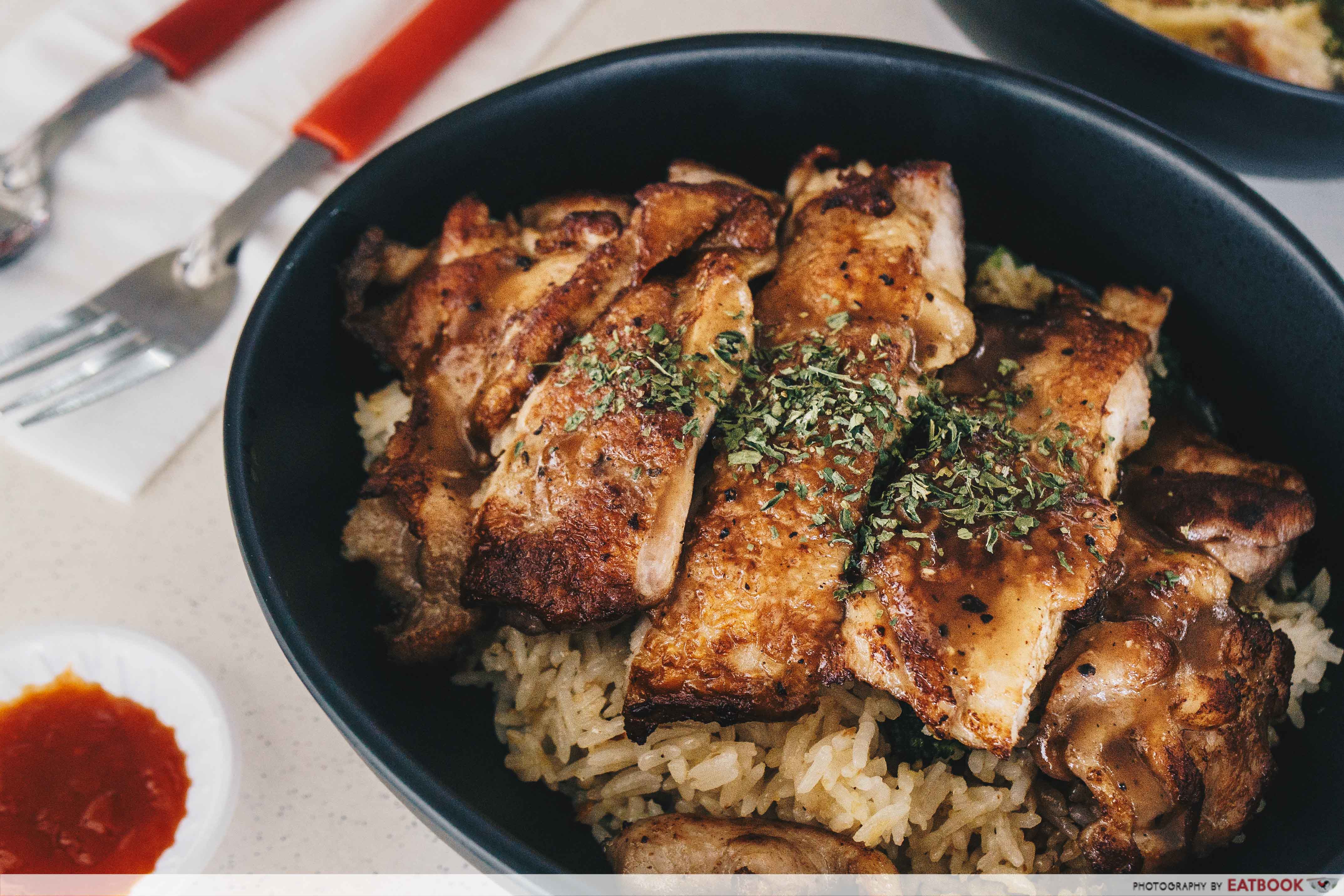 Next up, the Chicken Chop Garlic Rice ($5.50). My colleague and I were greeted with huge pieces of grilled chicken chop. Teriyaki sauce was drizzled onto the chicken and garlic rice to enhance the overall flavour. Amazed by the looks of this dish, we couldn't help but dig in instantly.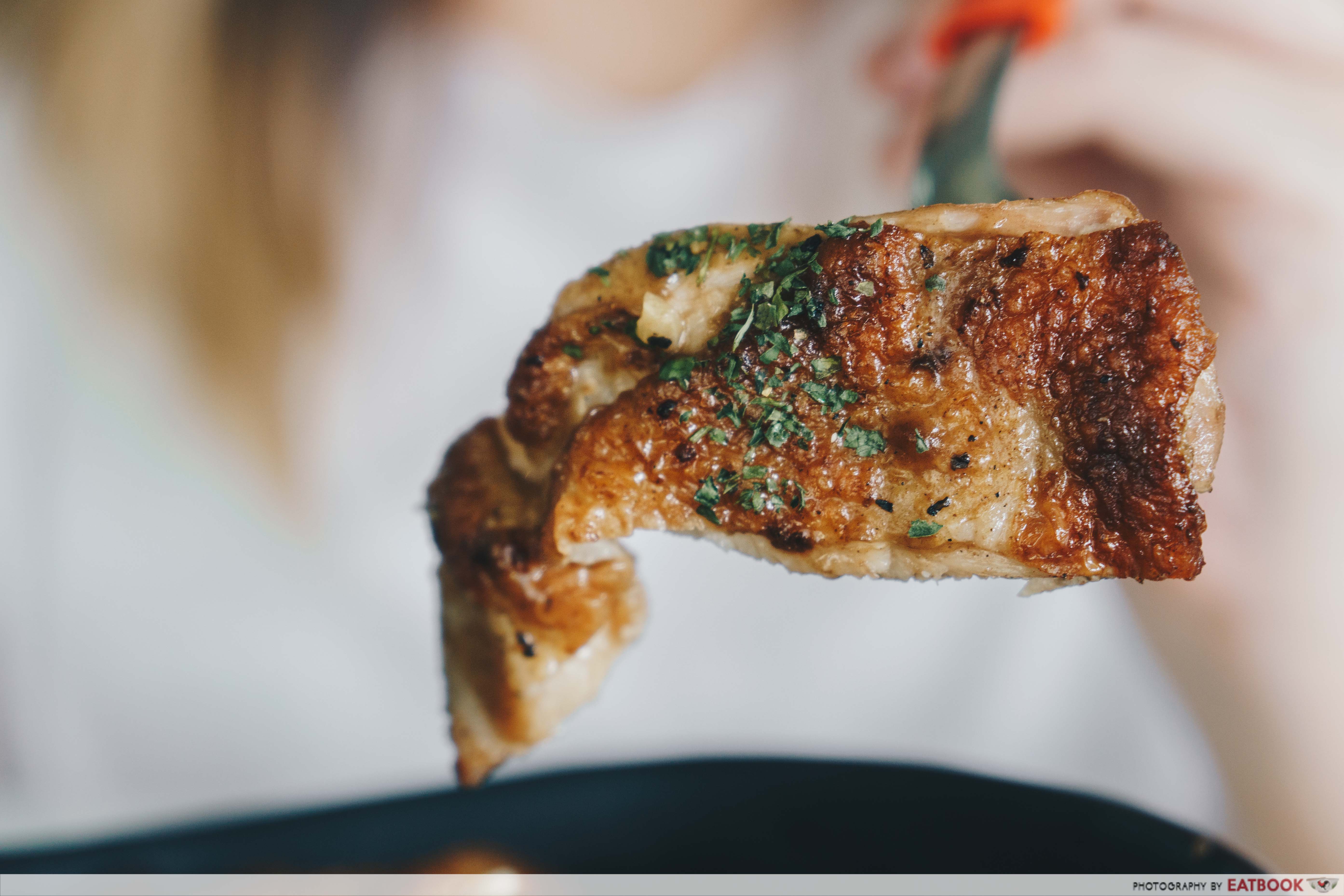 I kept praising the chicken chop as I took bites of it. It was grilled to perfection – the skin contained a slight charred taste and its oil held the flavour of the meat well. The chicken meat was so tender that ripping it apart required little effort. I won't forget how my colleague and I fought over the last piece of chicken chop; the paiseh piece is no longer paiseh anymore.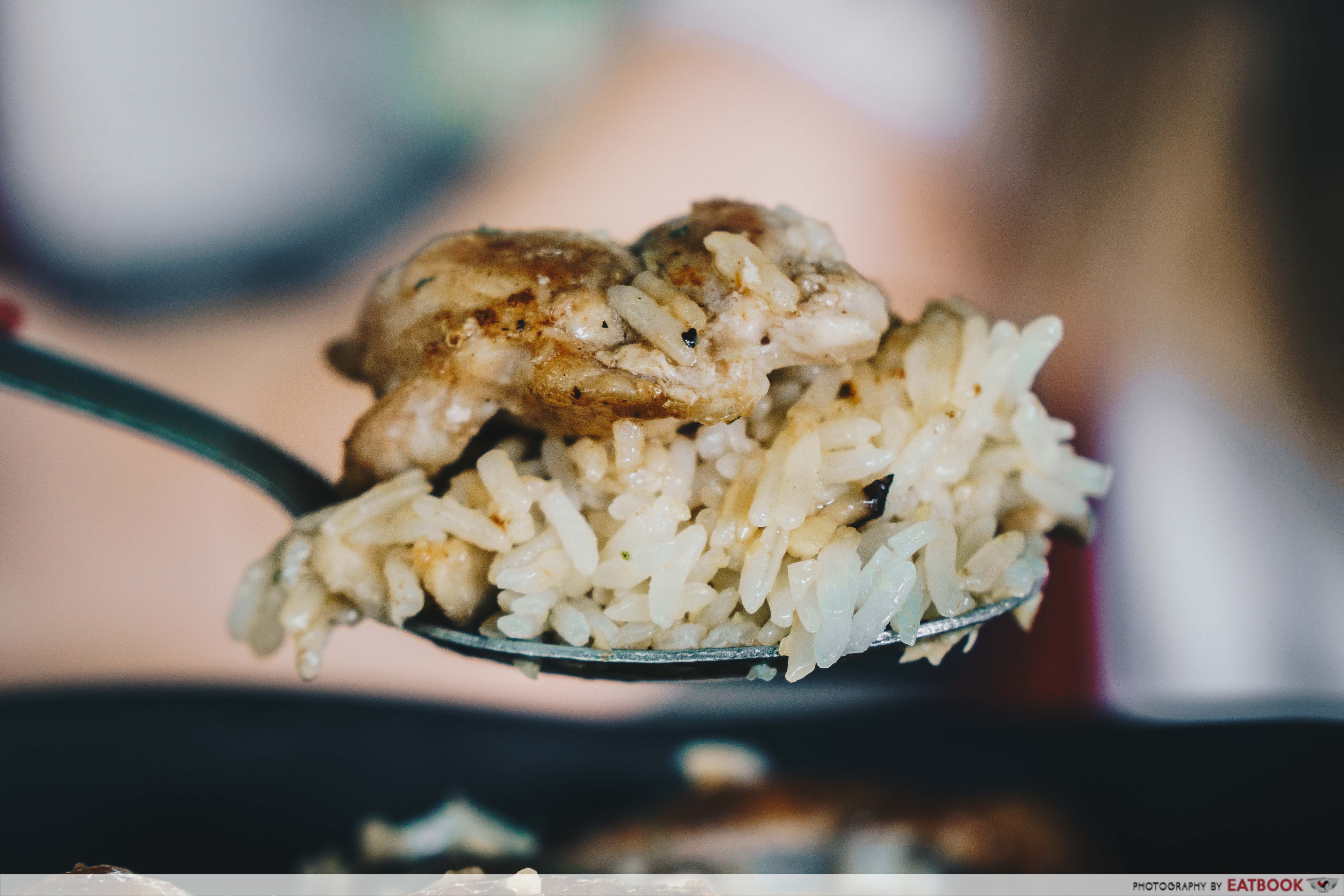 As I scooped up the rice, a strong garlic aroma hit me in the nose. The teriyaki sauce and garlic flavour paired really well with each other, and it just made me love this dish even more. There were several pieces of chopped garlic visible in the rice – that's probably why the rice was so fragrant.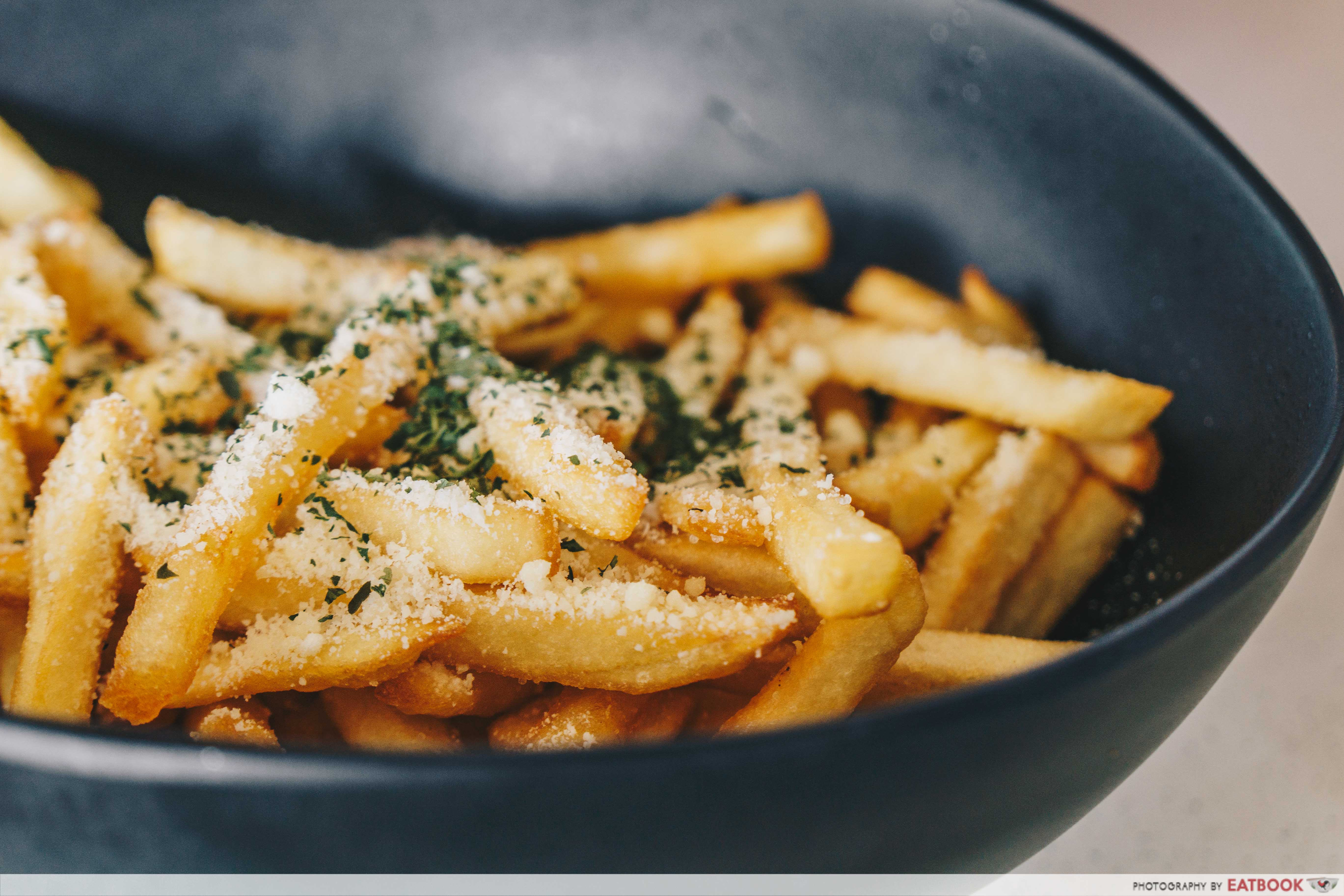 Lastly, out came the Truffle Fries ($3). Though cheap, the truffle fries came in a big portion – #worth. Even though we were already pretty full from the previous two dishes, the truffle aroma was so strong that it got us going back for more. As it was served piping hot, the outside was extremely crispy, while the inside was softer as compared to other fries out there.
Ambience at Ted's Kitchen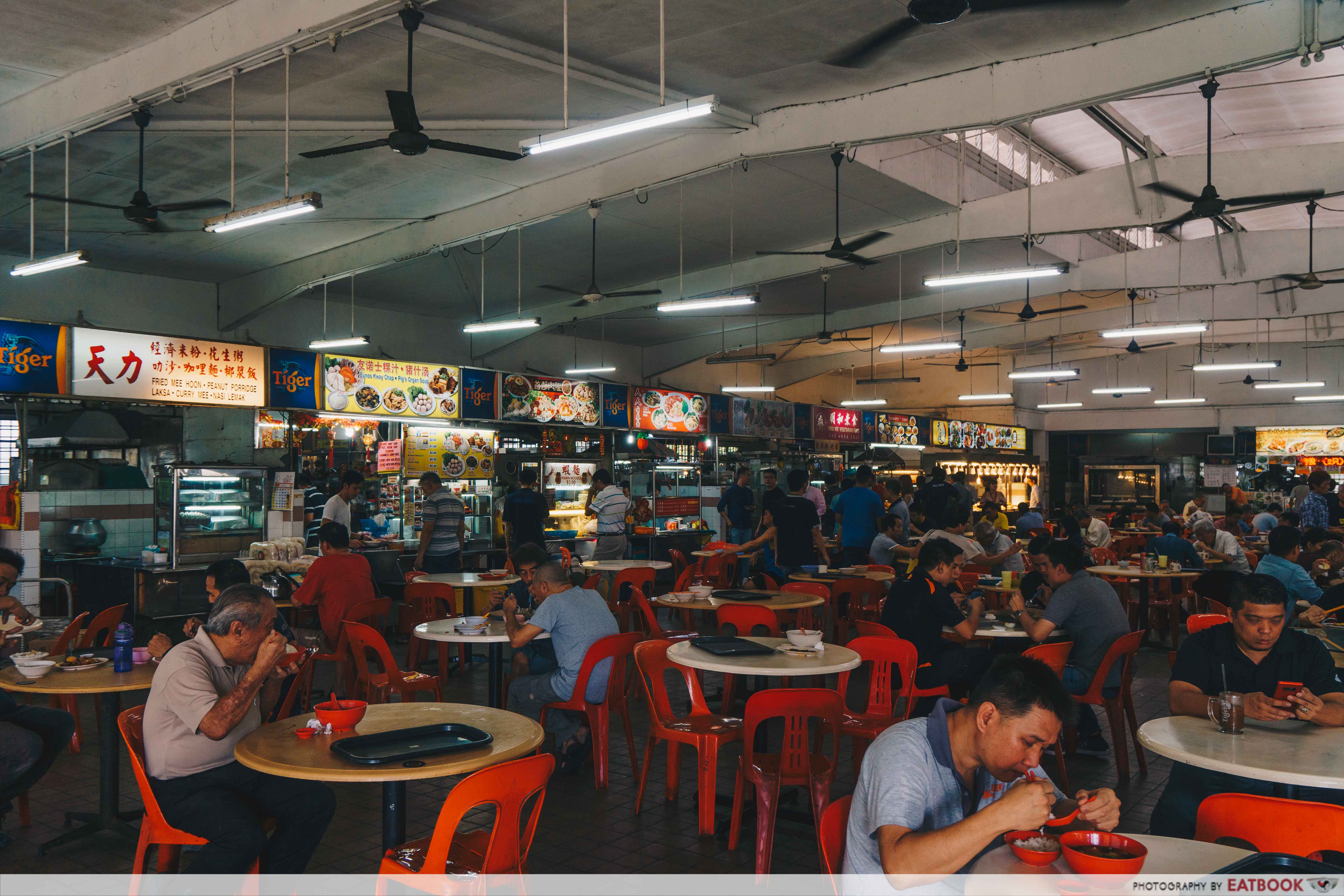 Ted's Kitchen's location reminded me of the coffee shops I used to frequent in Malaysia during my younger days. Though rather dim, it is a spacious area housing quite a number of food stalls.
The verdict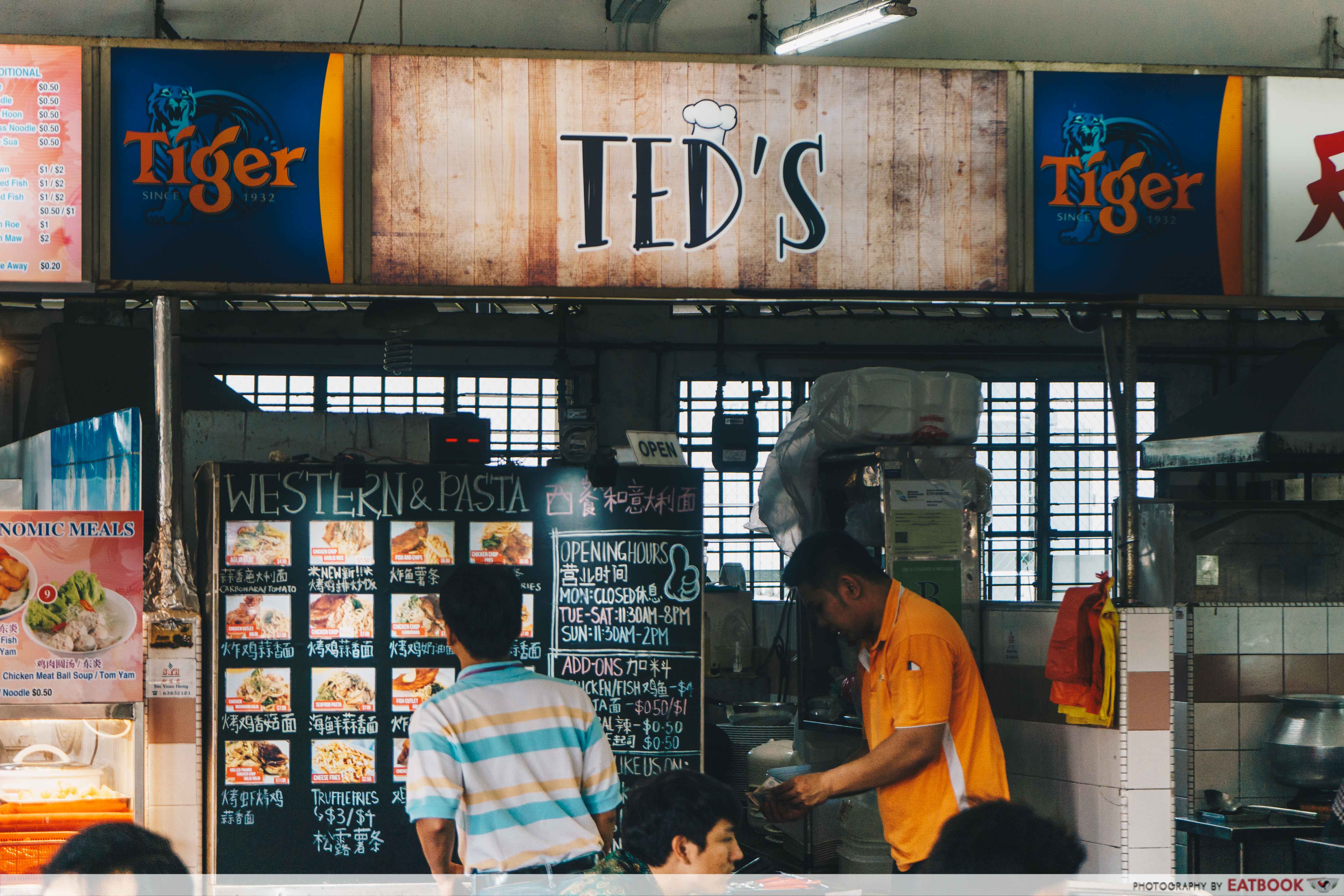 For all the Easties, this is a place to go for Western food without breaking the bank. The food at Ted's Kitchen offers value for money considering the quality and portion size. I'm still blown away by the fact that their truffle fries cost $3. Even though I live on the other side of the country, I wouldn't mind travelling down here again.
Address: 30 Eunos Road 5, Singapore 400030
Opening hours: Wed-Sat 11:30am to 8pm, Sun 11:30am to 2pm
Tel: 9751 0021
Website
Ted's Kitchen is not a halal eatery.
This is an independent review by Eatbook.sg
Summary
Pros:
– Value-for-money hawker food
– Dishes come with a variety of ingredients
Cons:
– Carbonara was jelak
Recommended dishes: Chicken Chop Garlic Rice ($5.50), Truffle Fries ($3)
Operating hours: Wed-Sat 11:30am to 8pm, Sun 11:30am to 2pm
Address: 30 Eunos Road 5, Singapore 400030