Teochew Fish Soup in Ang Mo Kio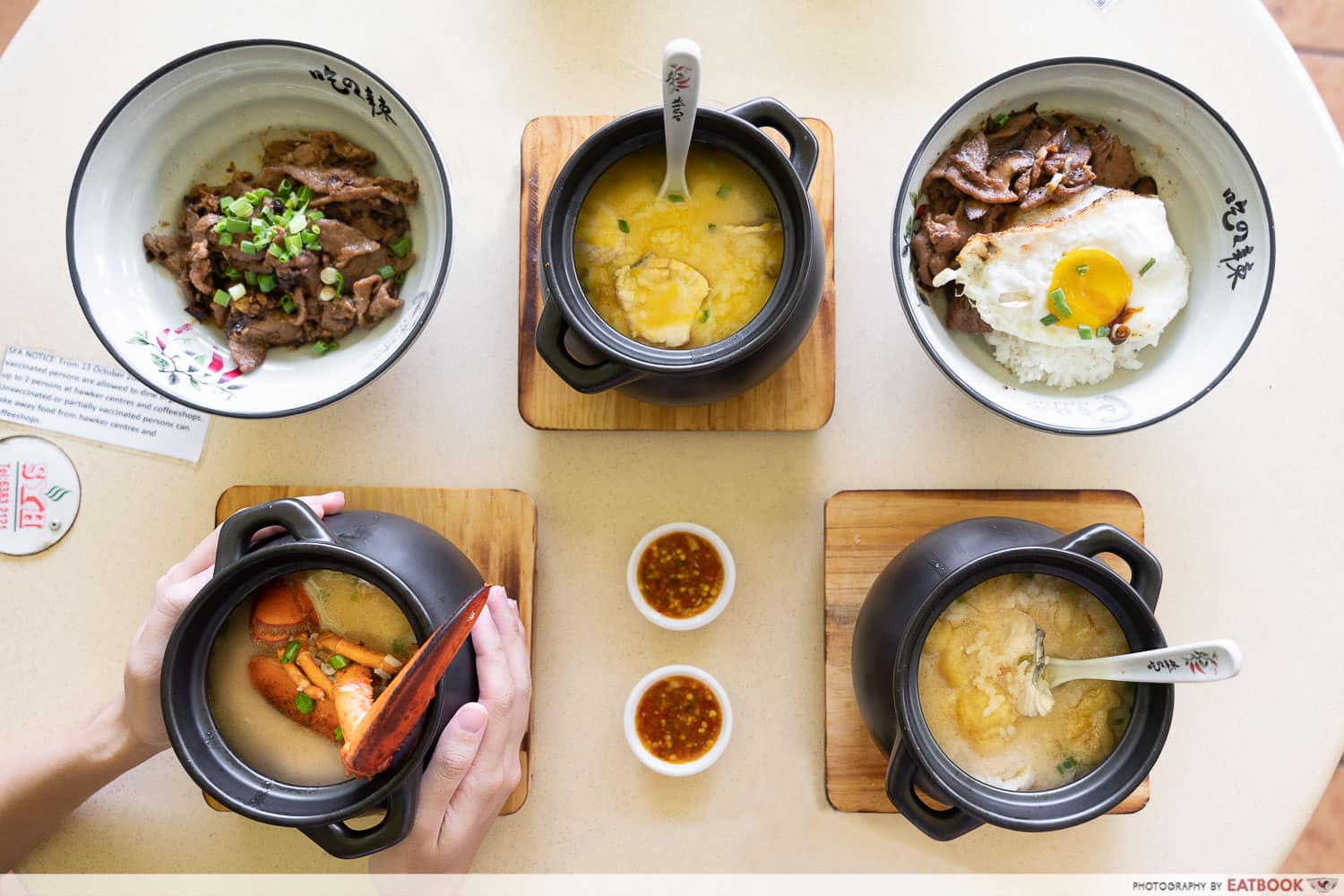 I was quite excited to try out these unique bowls of hearty soups Teochew Fish Soup in Ang Mo Kio because I've never tried claypot fish soup before. Opened by an ex-trainee of a Michelin-starred restaurant, I had high hopes that the dishes here would be of a high standard.
Malaysian HupKee Fishball Noodle Review: Malaysian-Style Mee Pok With Handmade Yellowtail Fish Paste In Ang Mo Kio
Food at Teochew Fish Soup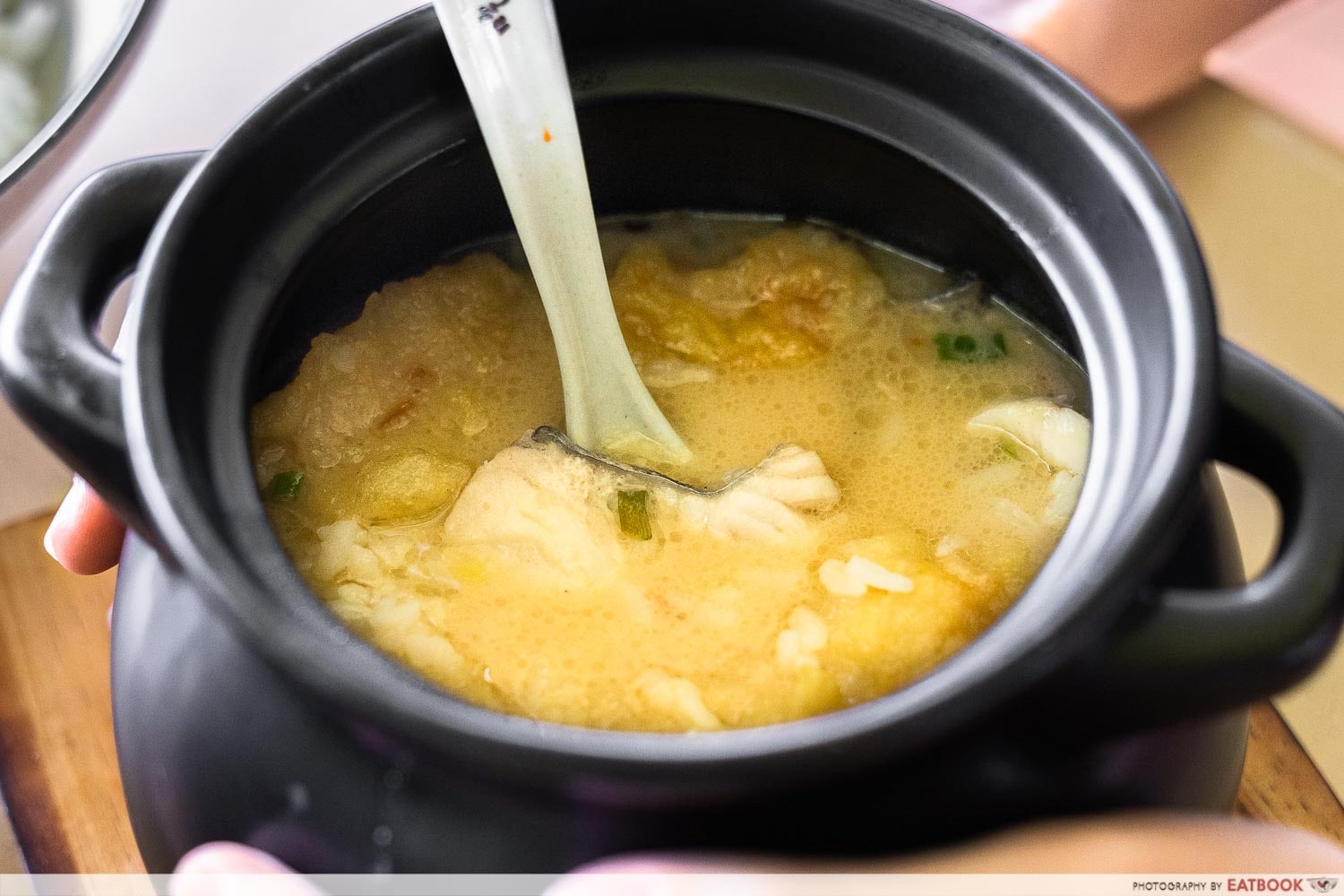 To my surprise, these soups are not actually cooked in a claypot, but are rather placed in the claypot only after being cooked. Although I was slightly disappointed, the soup did look creamy and thick, which seemed rather promising. The first bowl I went for was the Double Fish ($6.90) soup which contained batang and fried dory. 
We opted to add rice into this soup, for a heaping serving of carbs to fill our tummies.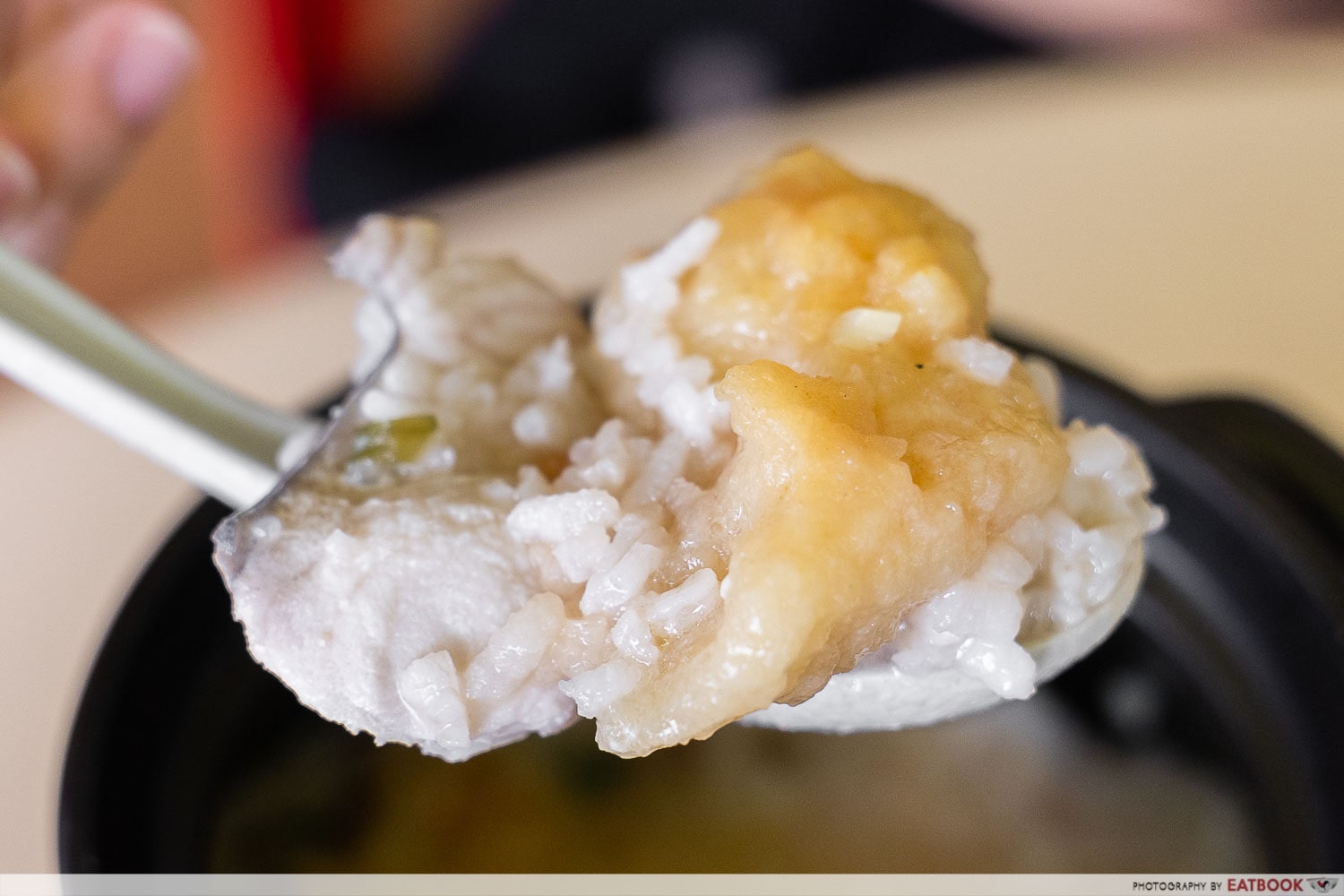 The broths are boiled with fish head, bones, pork ribs, and a whole chicken, giving it a rich umami-packed flavour. The cloudy soup was savoury with a touch of sweetness, while both fish were tender with a satisfying melt-in-your-mouth texture. 
The addition of rice transformed this dish into a flavourful bowl of hot porridge, which I foresee to be extremely hearty especially on a rainy day.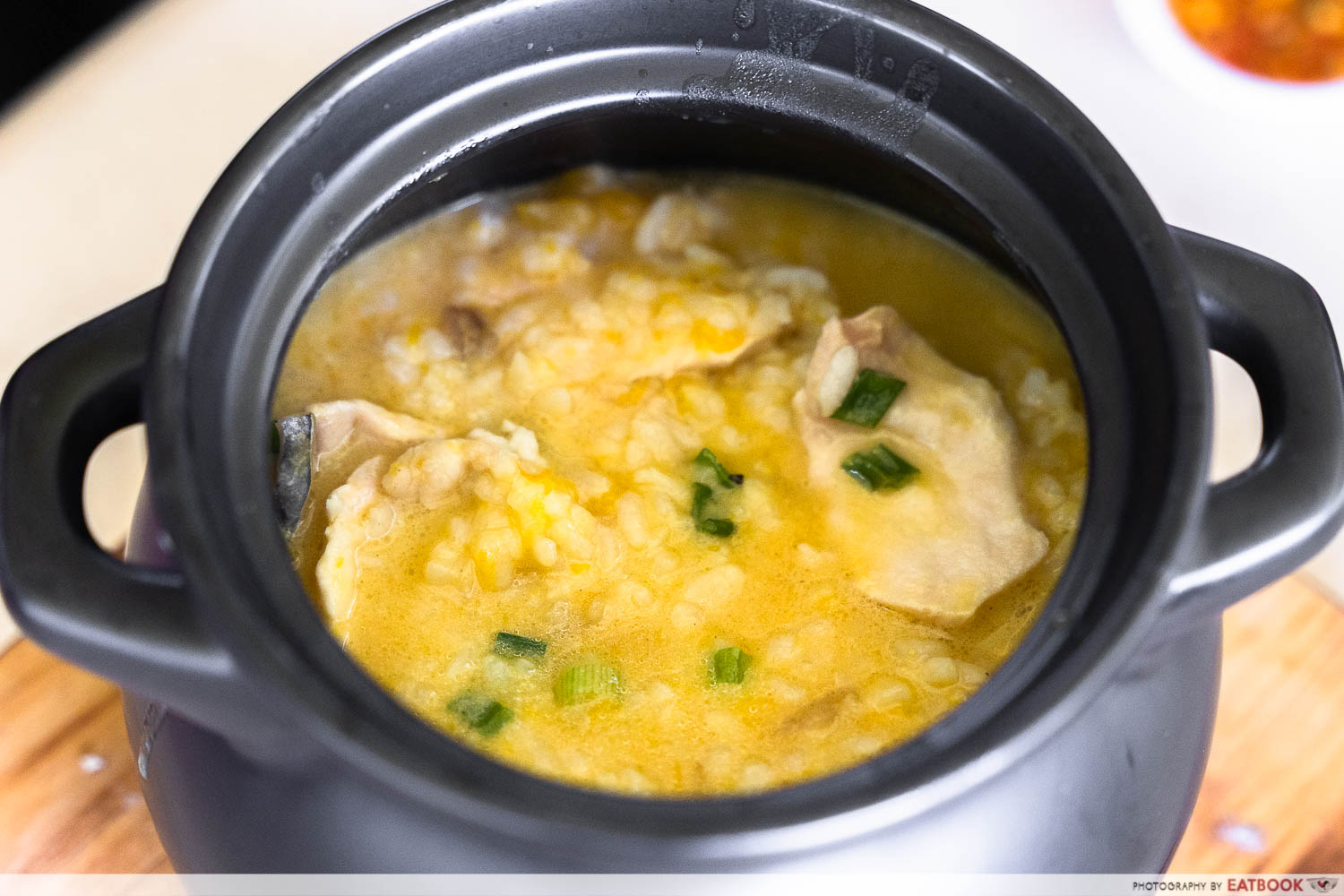 The next dish I tried was the unique Pumpkin Fish ($6.90) flavour, which saw a bright yellow hue with the addition of pumpkin puree. The pumpkin puree gave the savoury soup a hint of sweetness, and an added chewiness with the small chunks of pumpkin within. To my surprise, I liked this version better than the plain soup, as there were a good variety of textures.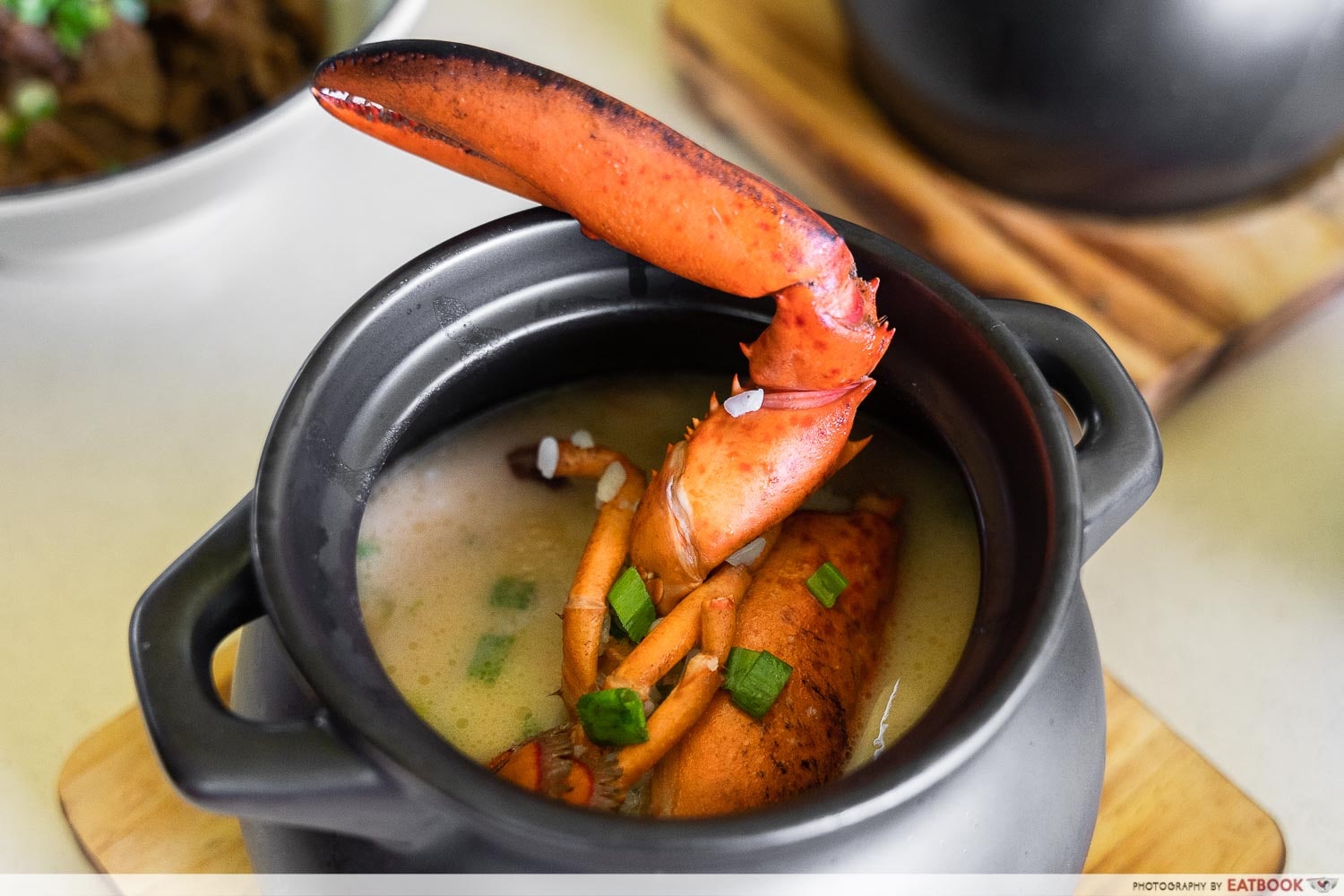 Going for something a little more atas, I went for the Lobster Soup ($14.90). This featured the same soup base as the first one we had, except that it came with half a lobster, numerous clams, and a few slices of fish.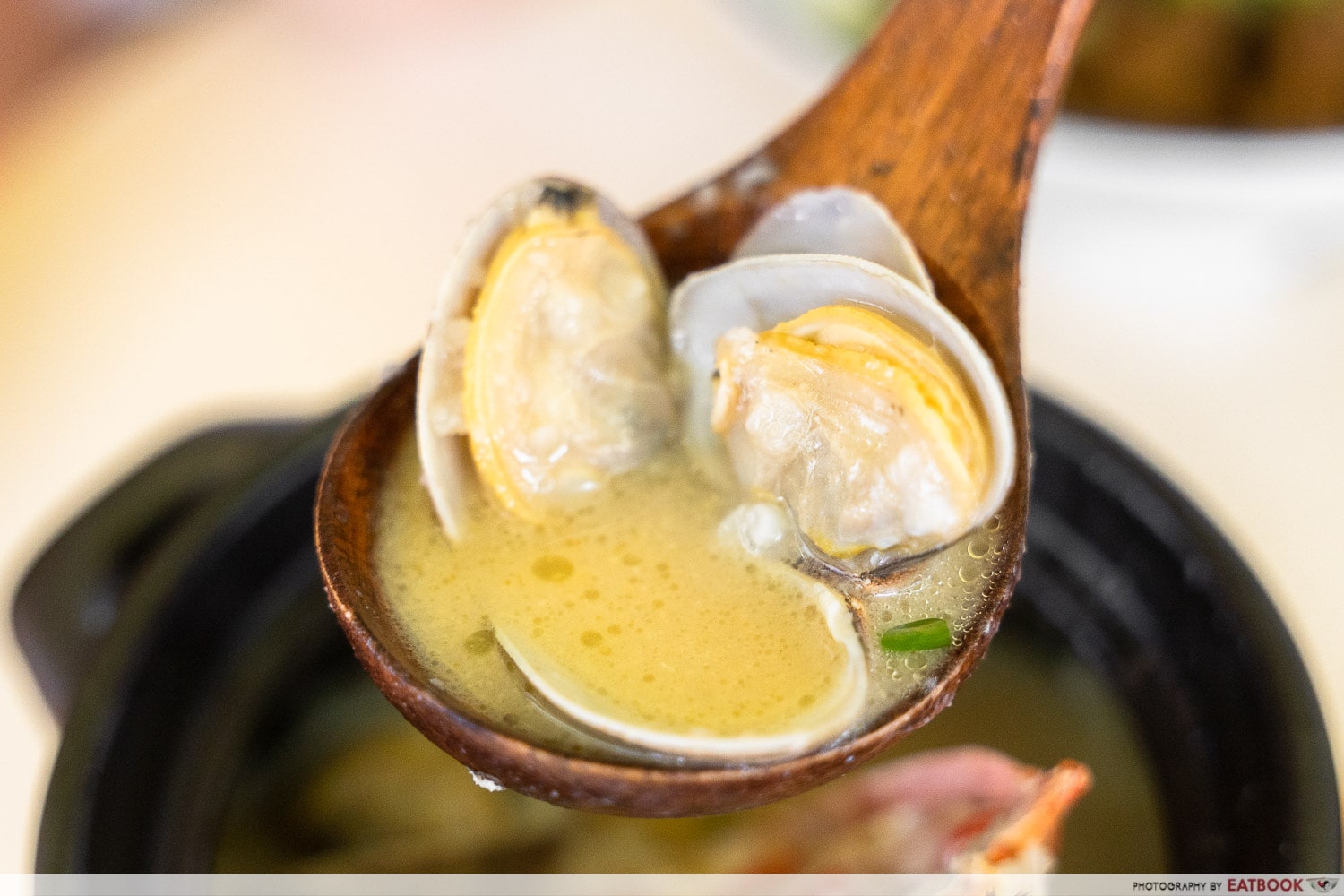 The lobster was tender while still being chewy, and was rather easy to remove from the shell. The clams were plump, and burst with seafood-flavoured juice from within. Seafood lovers should definitely go for this option, as it contains a good amount of fresh seafood within.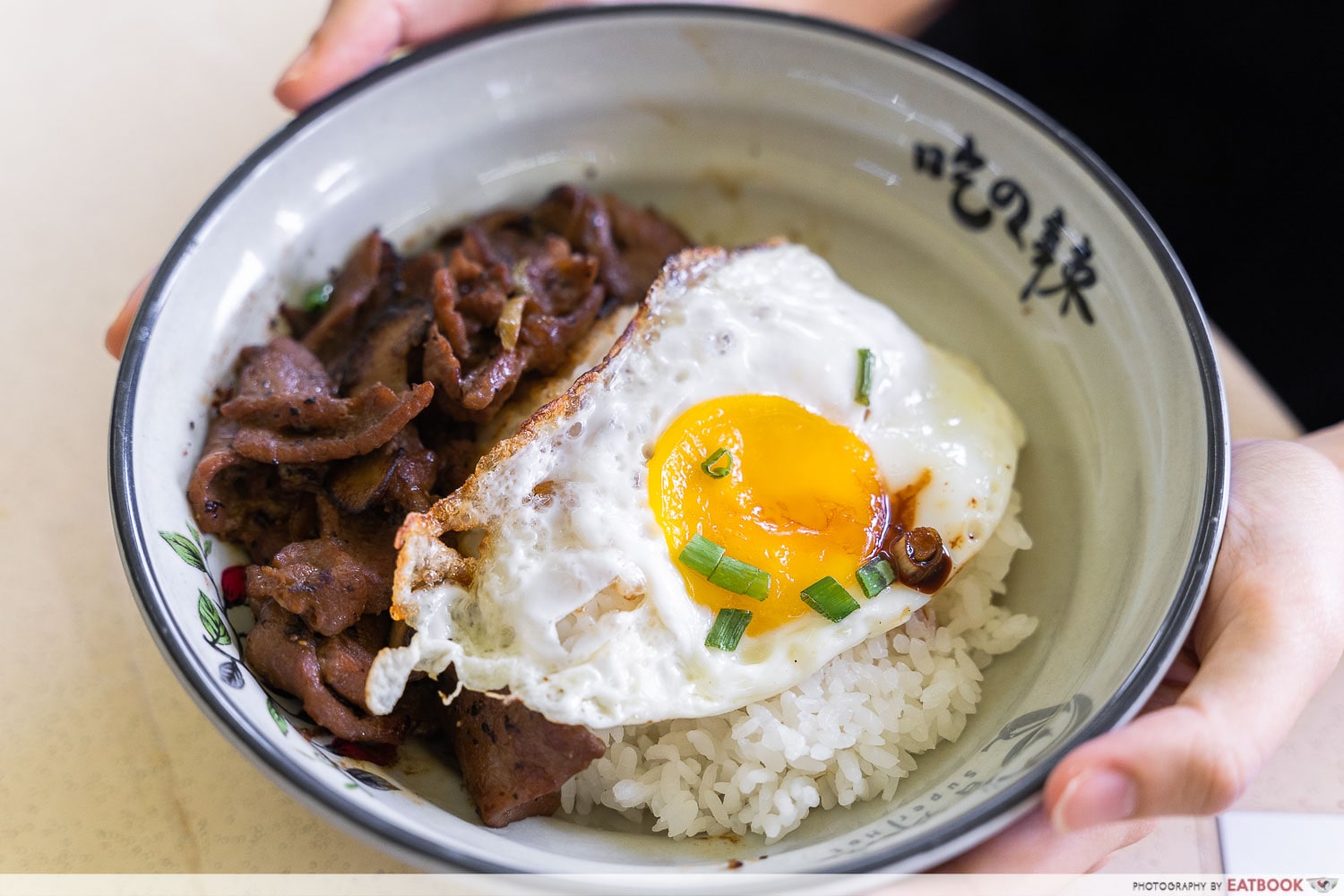 Finally, I went for their unique Mala Taiwan Flamed Beef Slices ($7.90) which instantly hit me with its strong aroma from the infamous pepper corns within. Contrary to its intimidating smell, it was not as spicy as I imagined it to be, however it still made my tongue slightly numb. It was a little too salty for my liking, but I could see how it would go well alongside the hearty fish soups. 
Ambience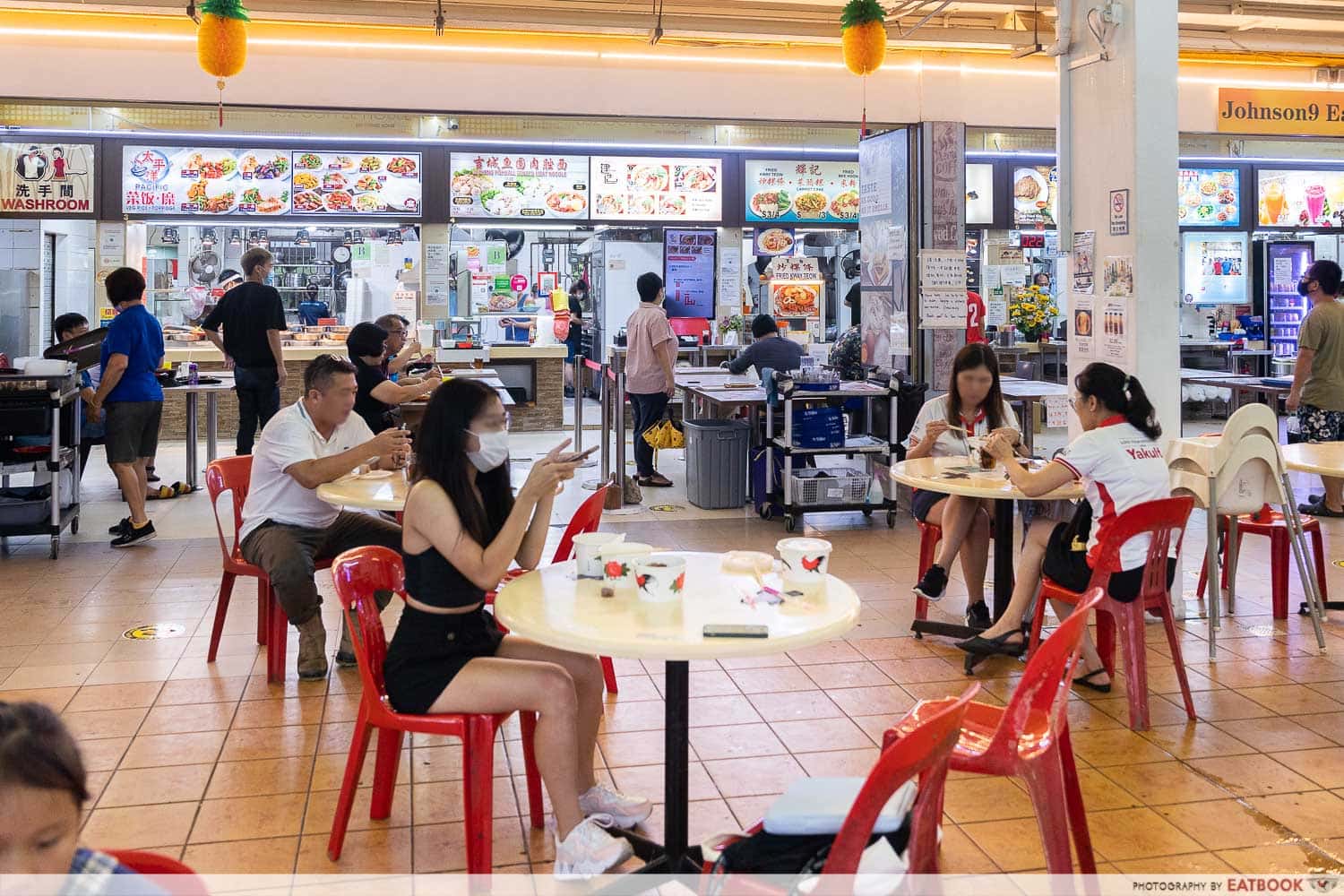 Teochew Fish Soup is located under an HDB block in Ang Mo Kio, which is a five-minute bus ride away from Ang Mo Kio MRT Station. Within this coffee shop, you will find a variety of other food options including a fried rice store owned by ex-Din Tai Fung chefs, the classic bak chor mee and more. This place tends to get really crowded during lunch hours, so do head down early if you wish to get seats!

The verdict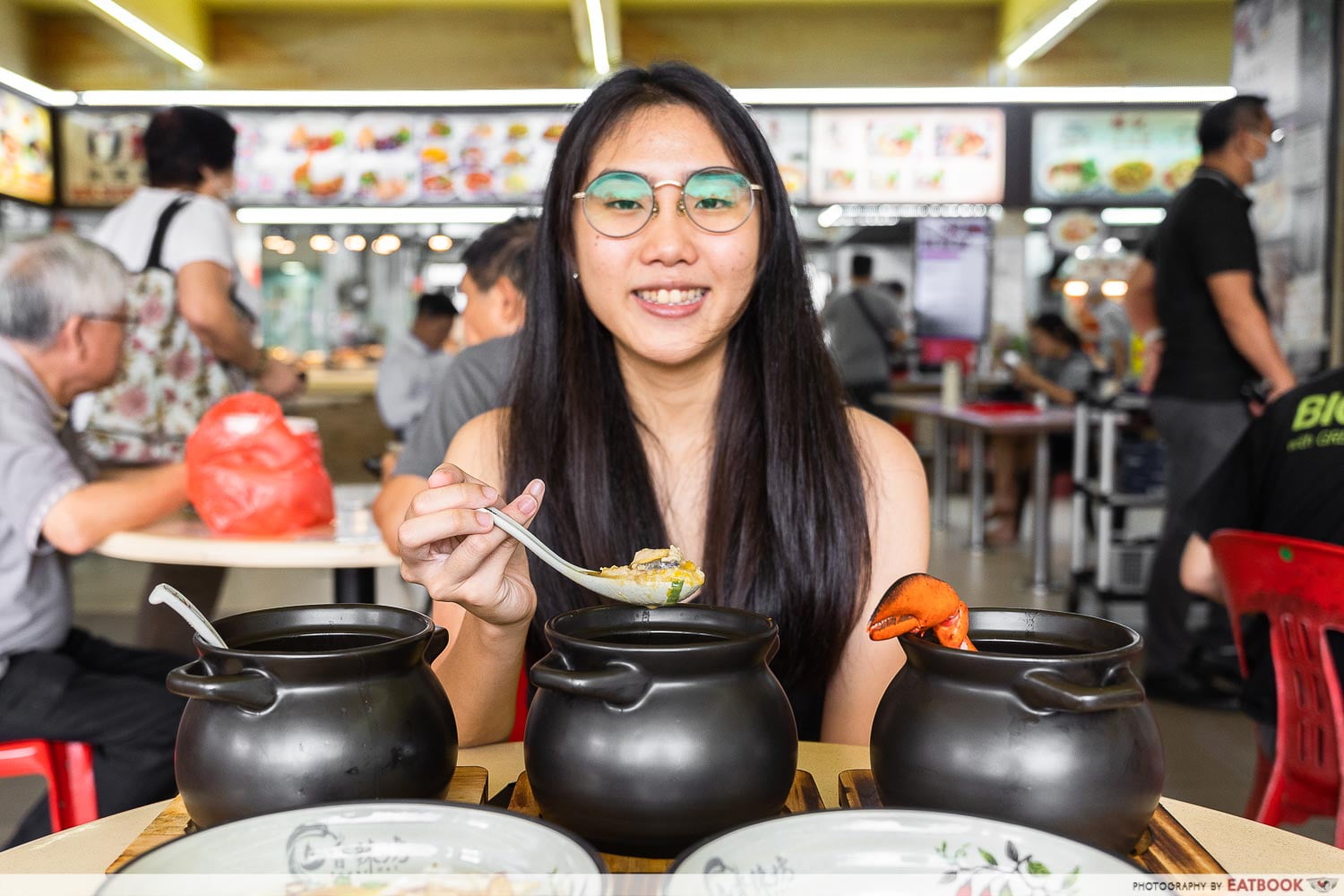 Although these hearty bowls of soups were not cooked in a claypot, they definitely did not disappoint in terms of flavour. The broths were all perfumed with sweetness from the seafood and meats, which made them extremely addictive. I will definitely be returning for another bowl of claypot fish soup, especially on a rainy day. 
For more food in the area, check out our Malaysian HupKee Fishball Noodle review for Malaysian-style mee pok with handmade yellowtail fish paste! If not, there is also our Shu Heng Bi Tai Mak review for silky rice noodles.
Address: 332 Ang Mo Kio Avenue 1, Singapore 560332
Opening hours: Daily 11am to 8pm
Teochew Fish Soup is not a halal-certified eatery.
Shu Heng Bi Tai Mak Review: Johor-Style Bi Tai Mak In Ang Mo Kio Sells Out By 12pm
Photos taken by Lim Yu Hui.
This was an independent review by Eatbook.sg.
Teochew Fish Soup Review: Unique Claypot Fish Soup Stall Has Pumpkin Fish Soup And Mala Beef
Teochew Fish Soup Review: Unique Claypot Fish Soup In Ang Mo Kio, With Pumpkin Fish Soup, Mala Beef And More -

7/10
Summary
Pros
– Affordable prices
– Generous portions of ingredients
Cons
– The beef was a little too salty 
Recommended dishes: Pumpkin Fish Soup ($6.90), Double Fish Soup ($6.90)
Opening hours:  Daily 11am to 8pm
Address: 332 Ang Mo Kio Avenue 1, Singapore 560332