Malaysian HupKee Fishball Noodle at Ang Mo Kio Avenue 4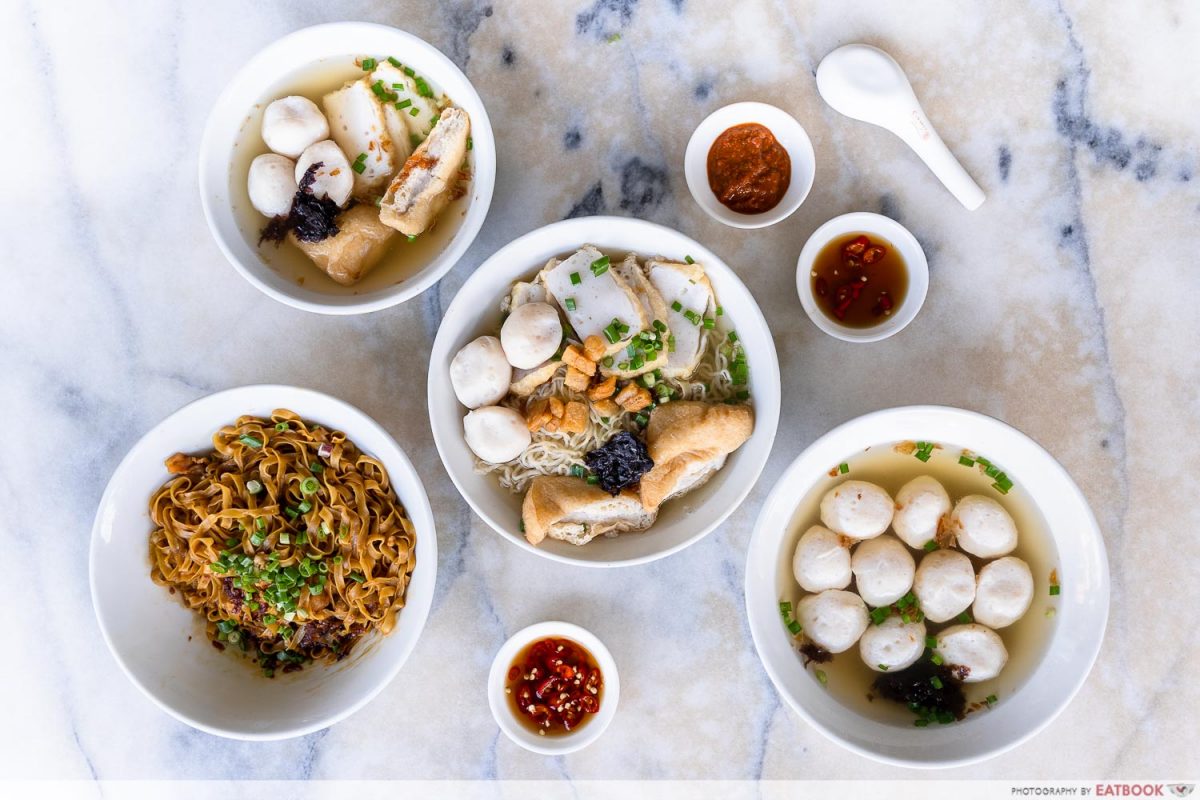 Most of us are probably more acquainted with the Teochew version of fishball noodles found at our local hawker centres. However, I'm not sure if all of us have had the opportunity to taste great Malaysian-style ones too, with Malaysian HupKee Fishball Noodle being an ideal place to start from. 
Located in a quaint Ang Mo Kio kopitiam, the stall attracts long queues for their take on the hawker favourite, with the owners having roots in Pahang and Ipoh. Keen to pay homage to my Malaysian roots, I headed down to try their specialities together with a dining companion.
Yong Hua Delights Review: Popular Fishball Noodles With Handmade Meatballs At Bedok
Food at Malaysian HupKee Fishball Noodle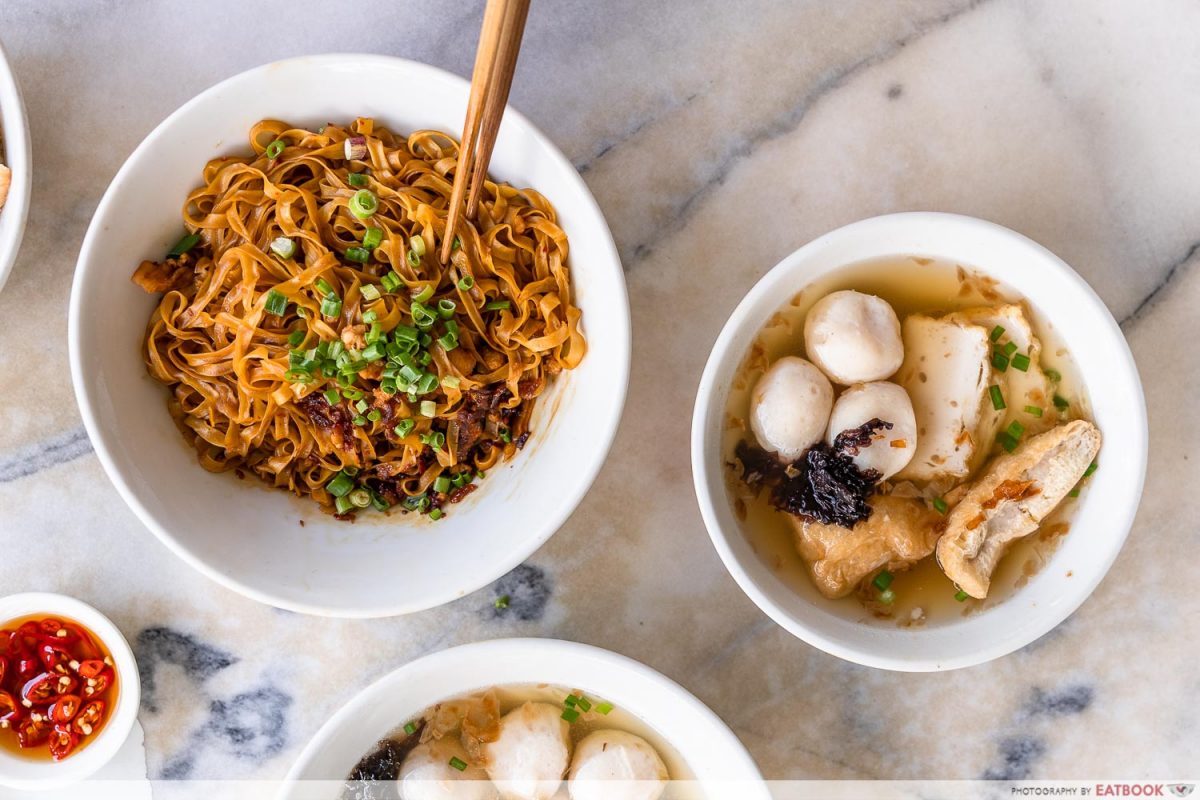 My default order at any fishball noodle stall, the Dry Mee Pok ($5 for large) was hearty and arrived together with a bowl of soup generously filled with liao. For starters, we saw fishballs, fishcakes, seaweed, and even tau pok packed with yellowtail fish paste.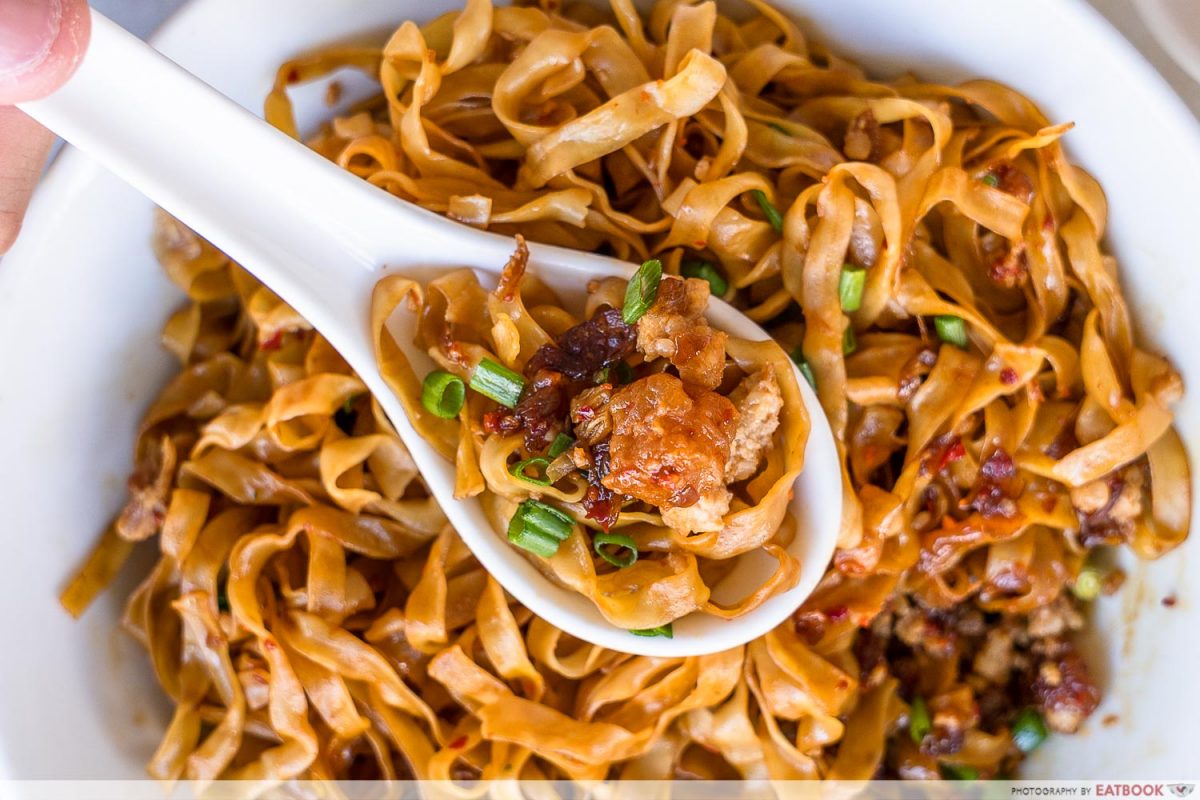 The mee pok noodles were springy and QQ enough, pleasant to the bite. Soaking up the savouriness of the sauces really well, we'd strongly recommend the thick mee pok noodles as your carb of choice. Our only gripe would be that the noodles tend to dry up quite fast and harden over time, so enjoy your piping hot bowl as soon as you get it.
Unlike your usual mee pok, this particular version doesn't involve any vinegar or chilli paste. Their sauce mixture is on the saltier and savoury side, with hints of black sauce, shallot oil, and even lard as well. Add a dash of their belacan chilli and you get a whole burst of flavours in your mouth with each bite of noodles.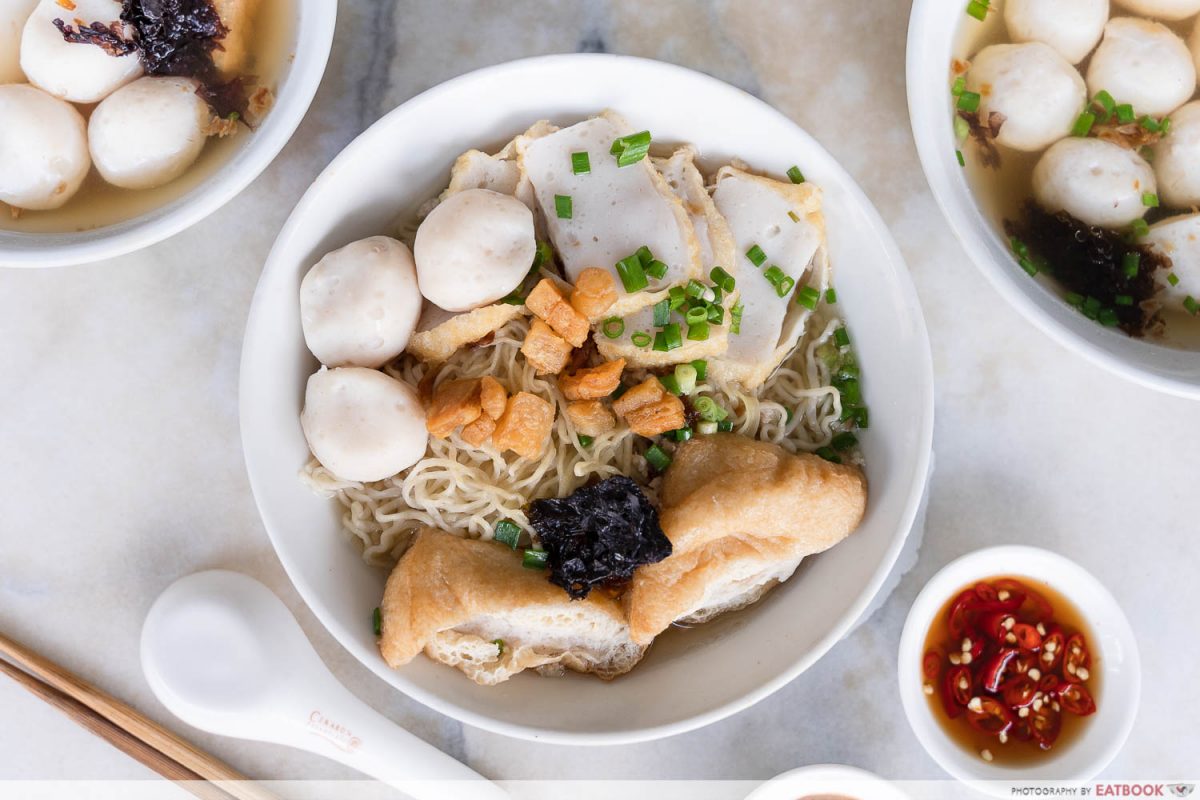 Ideal for the rainy days, we tried the Mee Kia Soup ($5 for large), determined to find out how well their noodles went together with the broth this time.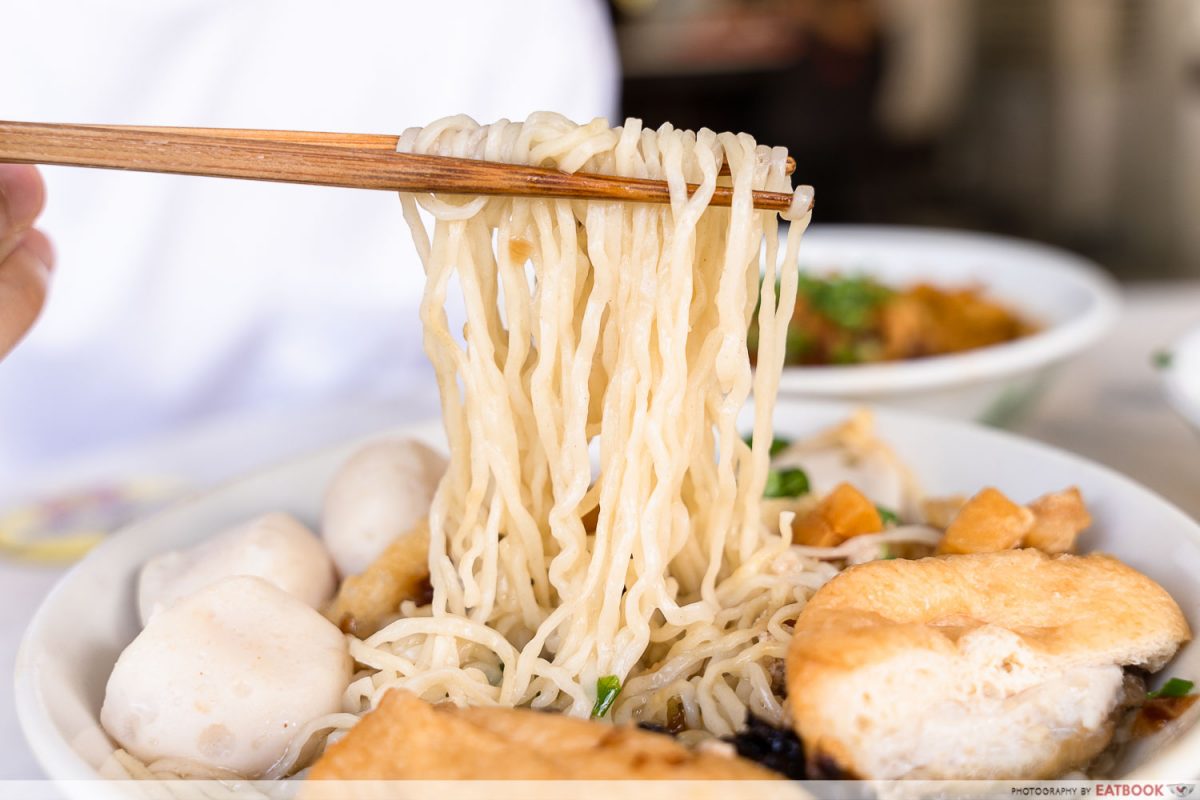 Not overly chewy, the mee kia noodles were a better fit for the soup version as they were lighter on the palate, allowing us to appreciate the soup flavours better. Though I wouldn't say the soup was out of this world, it complemented the noodles well by remaining delicate and flavourful throughout.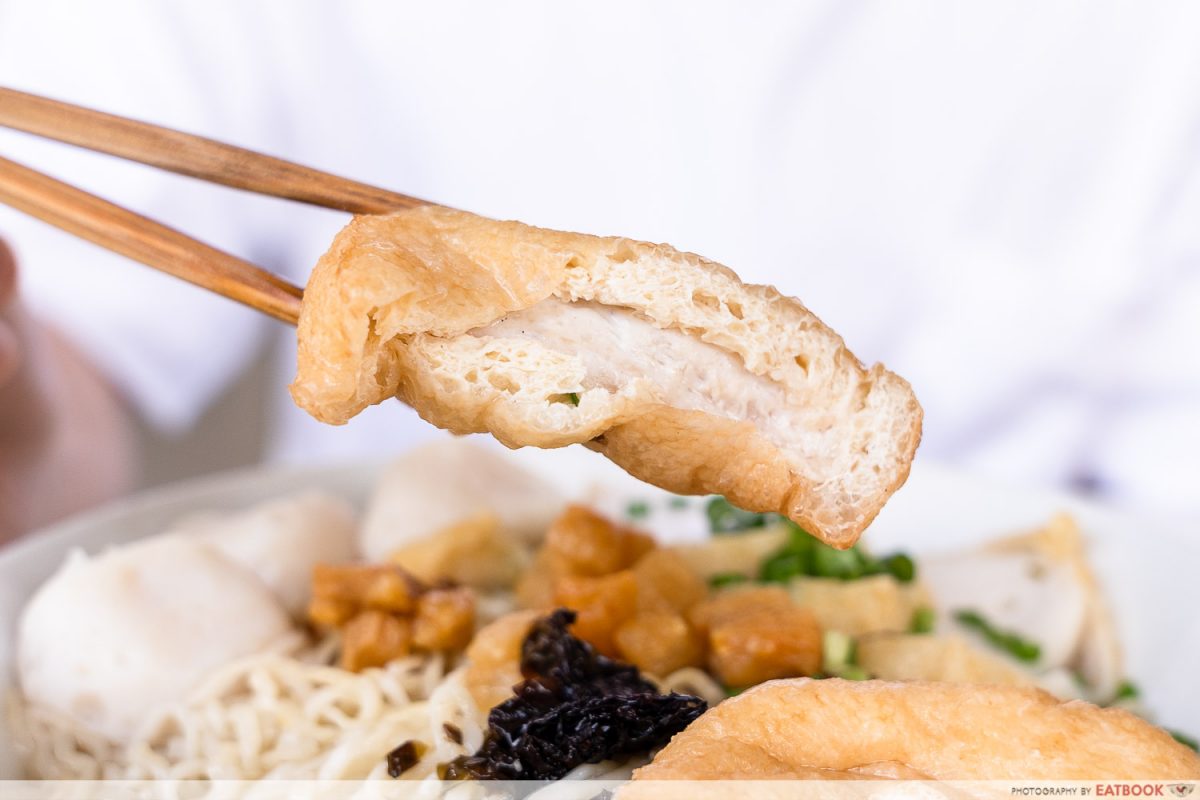 Yet, the ingredients were the real crowd-pleasers, as you could really taste how fresh they were in each bite. What really stood out was the handmade yellowtail fish paste with the tau pok which had a soft and bouncy consistency. Taste-wise, it had the ideal balance between salty and sweet, with an equally shiok umami essence.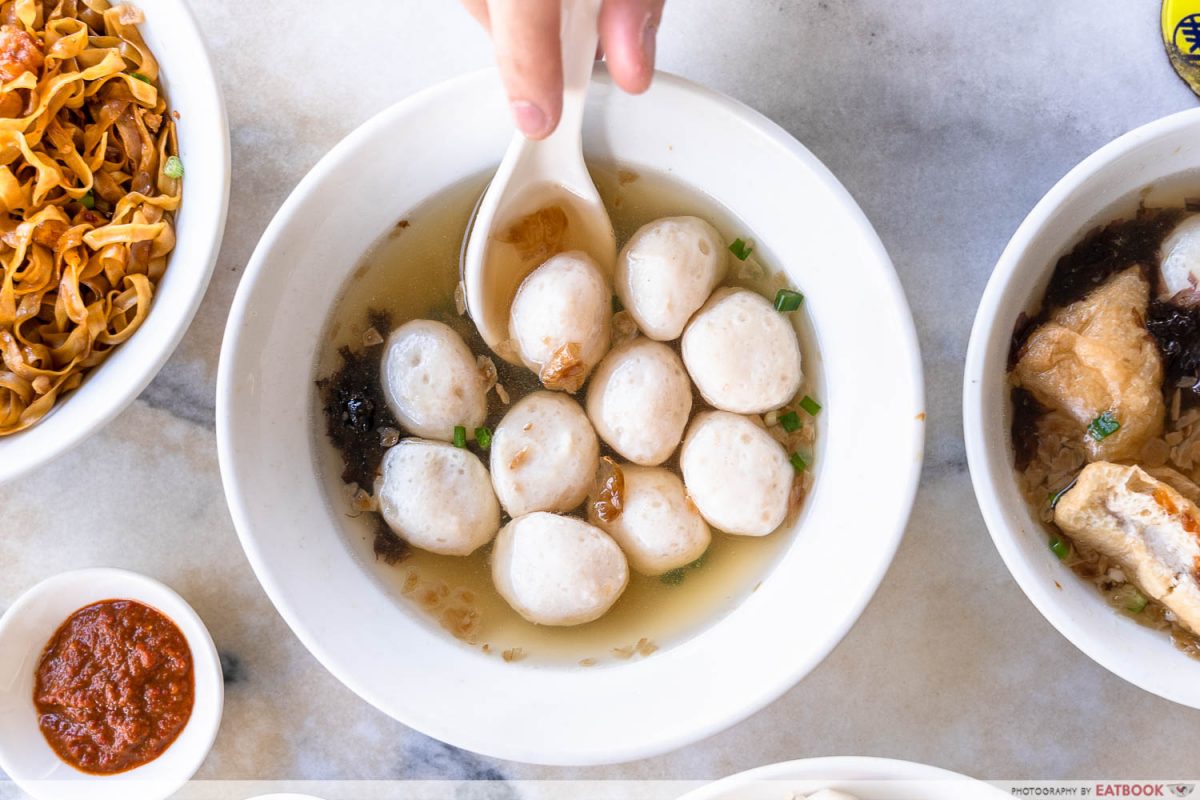 Because we loved their handmade fishballs so much, we had to end our meal off with a bowl of their Fishball Soup ($4.50) for us to eat to our heart's content.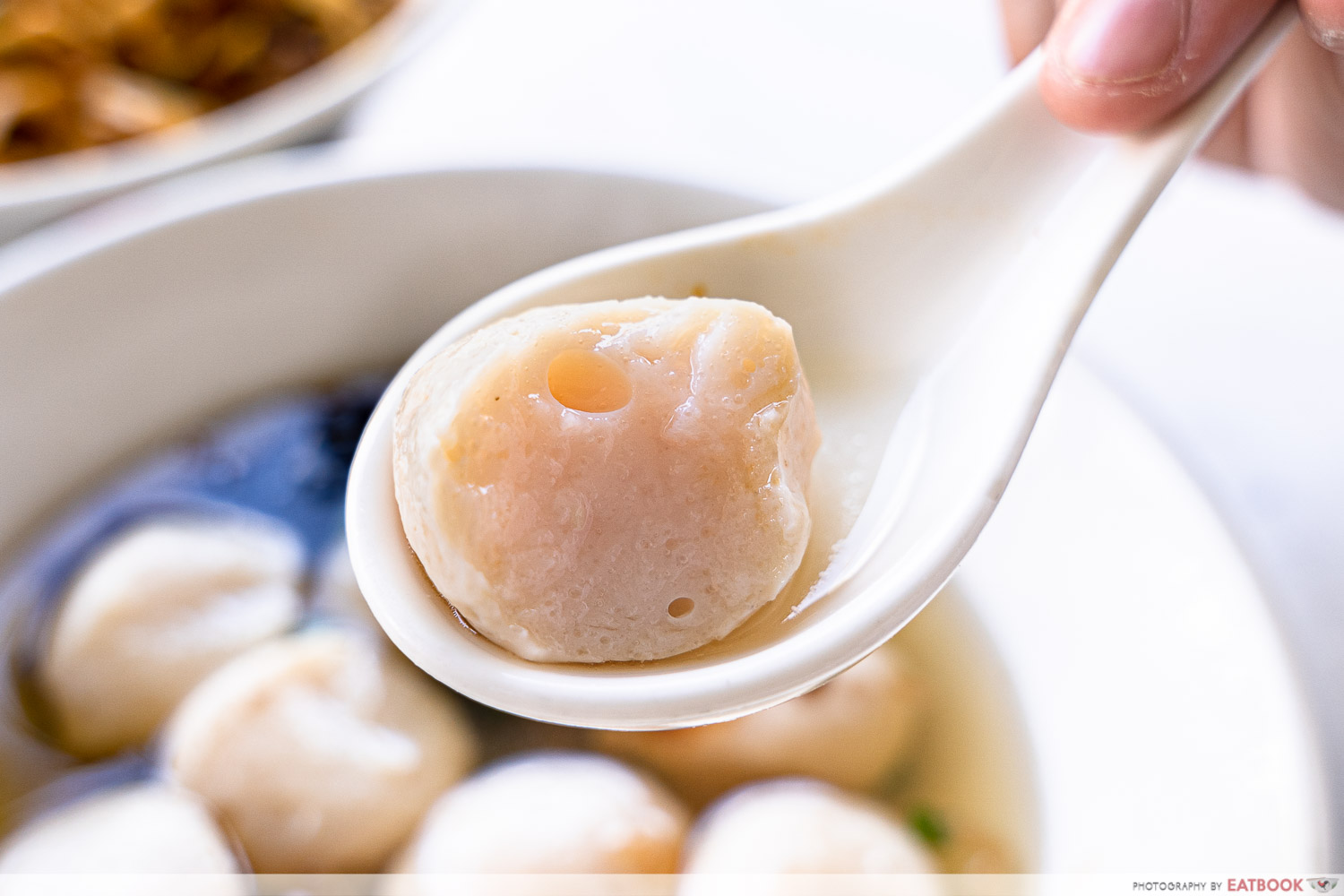 The main star of the show, the humble fishball, just hit different here. Their version was clearly not one of those easily found in supermarkets, as theirs was in fact not your conventional round shape and a lot softer than we expected. It had a heavier and more pronounced taste than normal as well.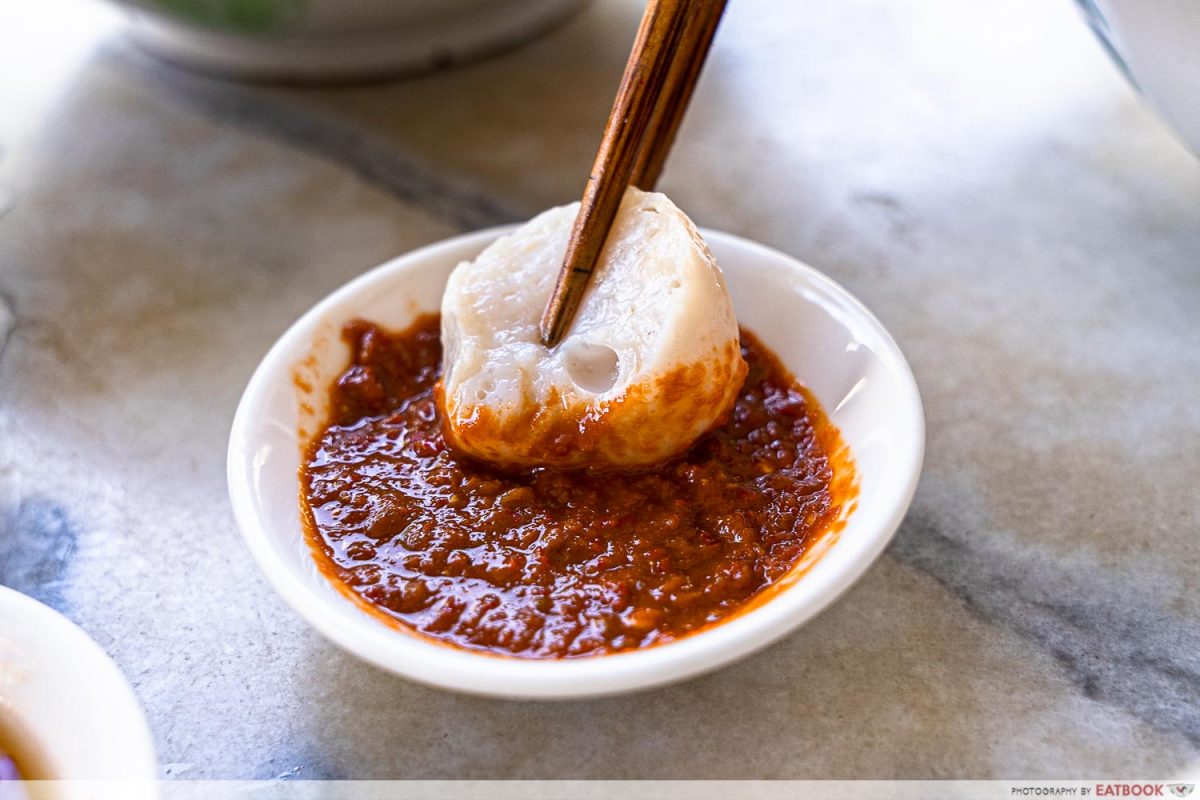 Dipping it in their belacan chilli would be a delight for spice-lovers, as you can really feel the kick with each bite. Fiery and slightly tangy, the chilli is made fresh every day and elevated the flavour profile of each fishball.
Tasty Soup Yong Tau Fu Review: Bukit Merah Hawker Makes His Own Fish Paste And Sambal Chilli
Ambience at Malaysian HupKee Fishball Noodle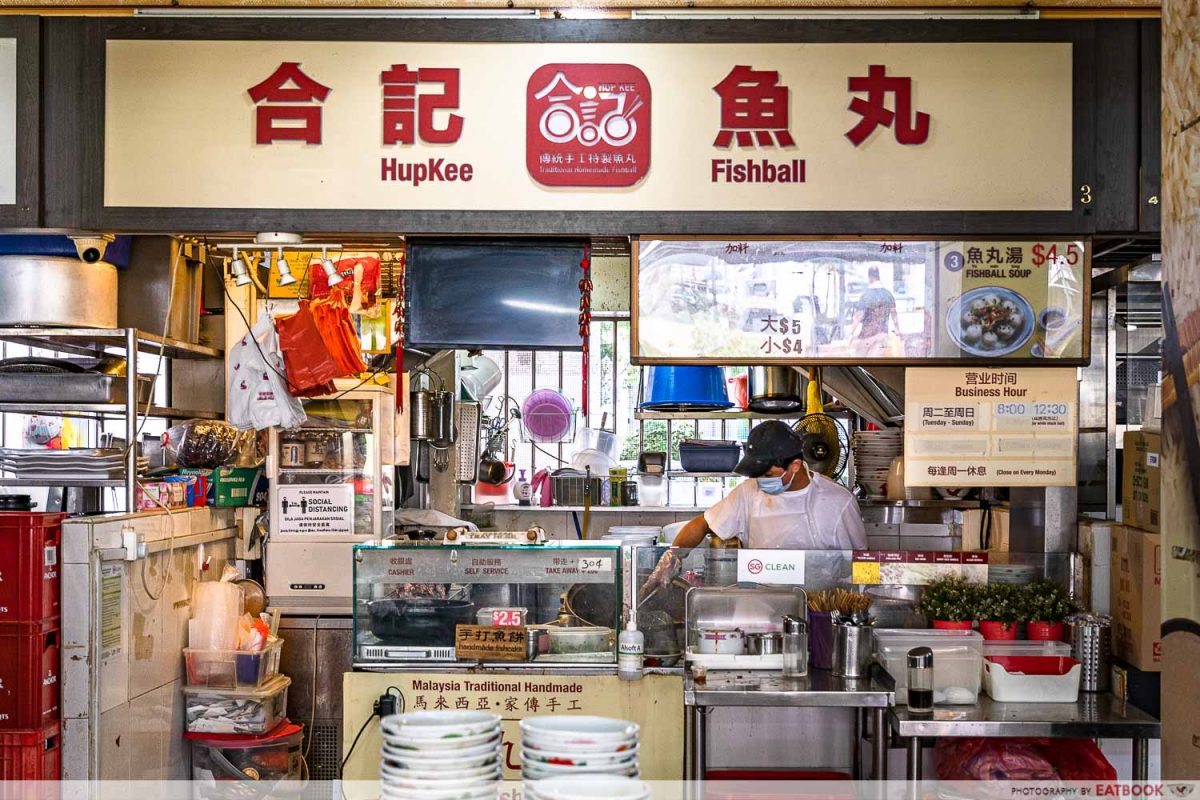 Located a 15 to 20-minute bus ride from Ang Mo Kio MRT Station, Malaysian Hupkee Fishball Noodle is actually within a residential area, with Mayflower Market and Food Centre close by too. The kopitiam that houses it is well-ventilated and decently spacious as well.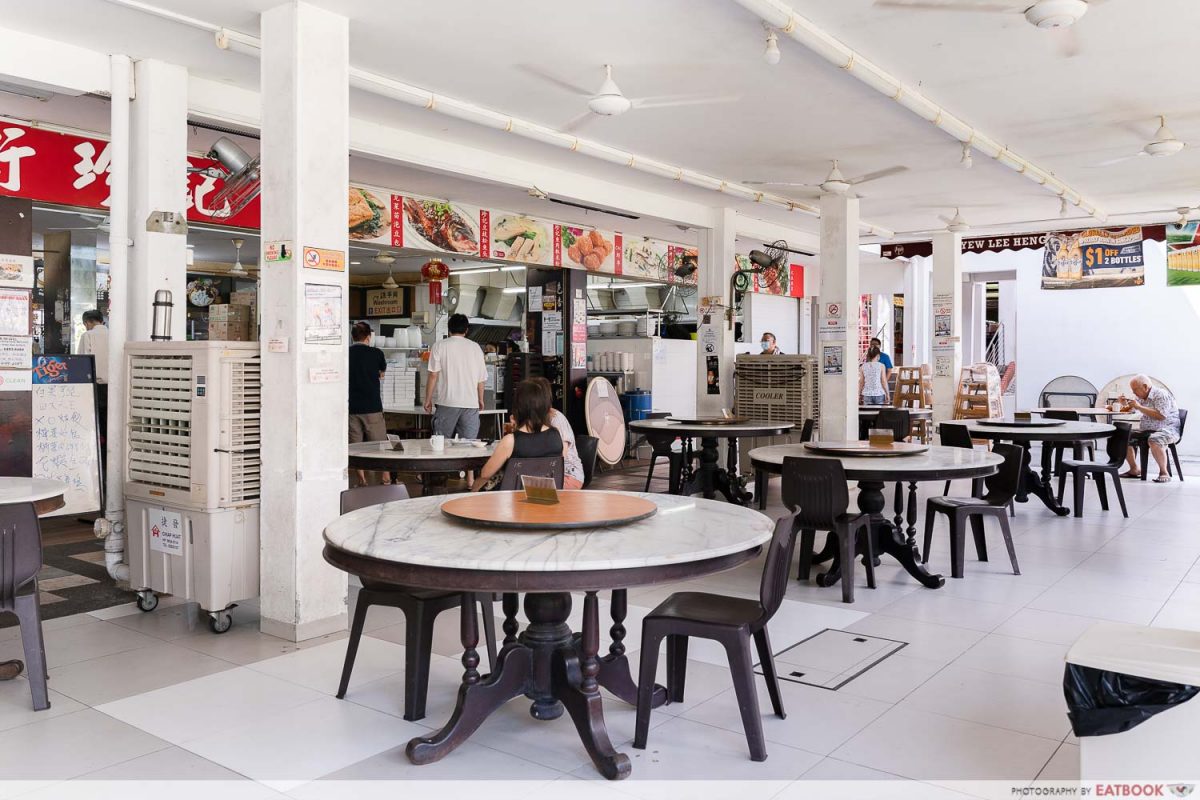 The stall might only be open for a few hours at a time, but it never fails to attract its fair share of customers, especially loyal ones. There's perpetually always a line of about two to three people waiting but service is quick and efficient.
17 Ang Mo Kio Food Gems Including Cheesy Korean Corndogs And $1.30 Dim Sum
The verdict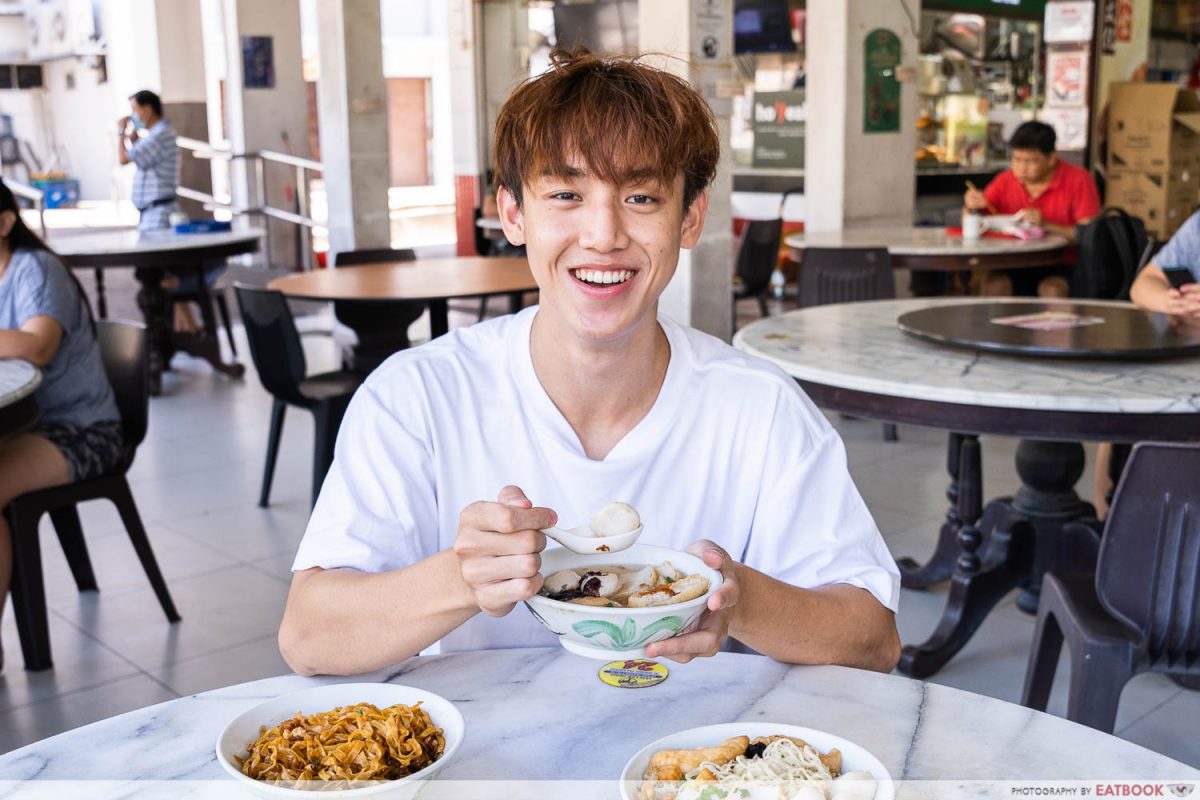 Compared to the other conventional fishball noodle stalls, Malaysian HupKee Fishball Noodle certainly reigns supreme in terms of ingredient quality, though I feel like some dishes were a little lacking in the taste department. 
Though the dry version of their noodles was decent, it lacked a certain oomph, with some mouthfuls being rather bland and dry as compared to their Teochew counterparts. That being said, the fishballs, fishcakes, and tau pok with yellowtail fish paste were top-tier and individually worth coming back to eat again.
For other hawker delights around like this, check out our Chef Bui Bui review, a new Lau Pa Sat stall selling lok lok and other Western delicacies. If not, read our Mei Jie Porridge review, for a Cantonese porridge stall in Clementi West run by a young couple.
Address: 158 Ang Mo Kio Avenue 4, #01-590, Singapore 560158
Opening hours: Tue-Sun 8am to 11.30am
Tel: 8812 2138
Website
Malaysian HupKee Fishball Noodle is not a halal-certified eatery.
Photos taken by Syamira Rohaizad
This was an independent review by Eatbook.sg.
Malaysian HupKee Fishball Noodle Review: Malaysian-Style Mee Pok With Handmade Yellowtail Fish Paste In Ang Mo Kio
Summary
Pros
– Ingredients are handmade and fresh
– Belacan chilli has the kick
Cons
– Dry mee pok can get rather clumpy and hard fast
– Soup was pretty normal and plain-tasting
Recommended dishes: Mee Kia Soup ($5 for large)
Opening hours: Tue-Sun 8am to 11.30am
Address: 158 Ang Mo Kio Avenue 4, #01-590, Singapore 560158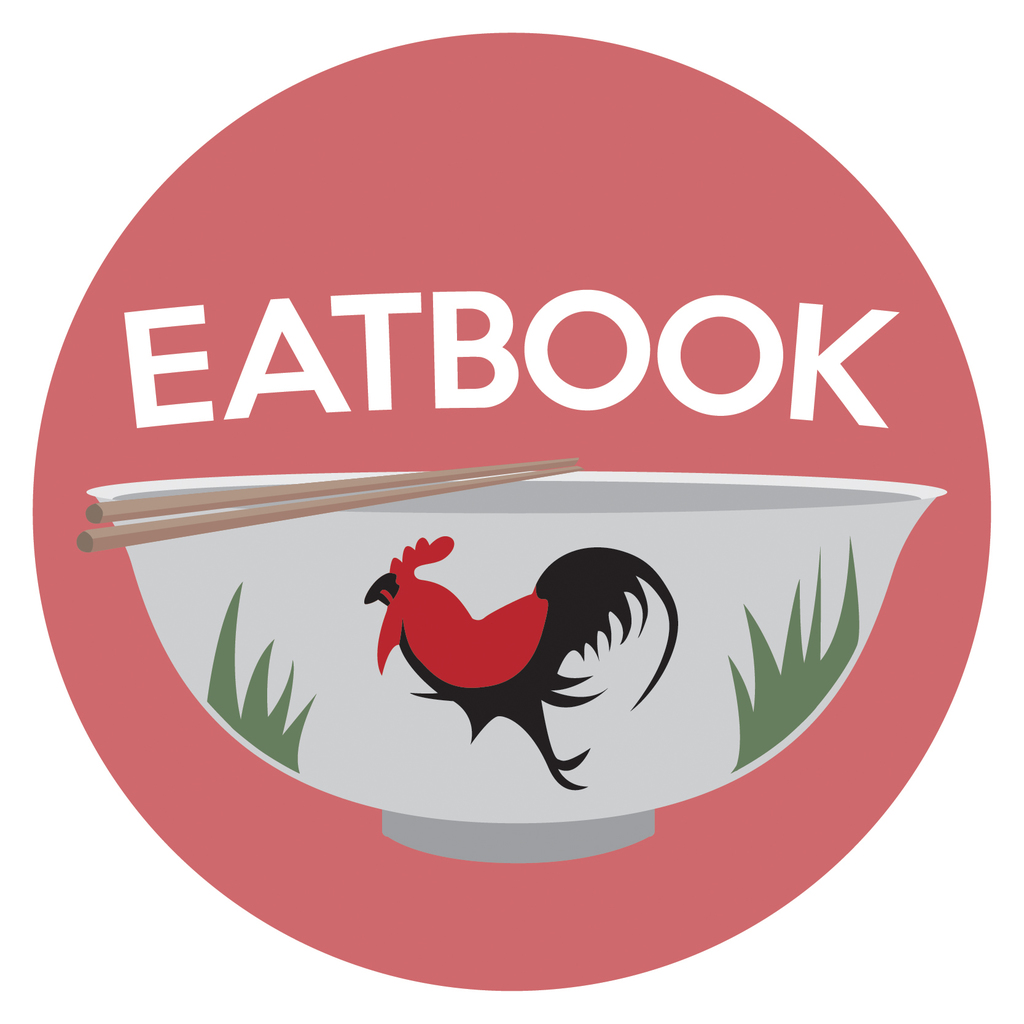 Drop us your email so you won't miss the latest news.