Handmade fishballs at Yong Hua Delights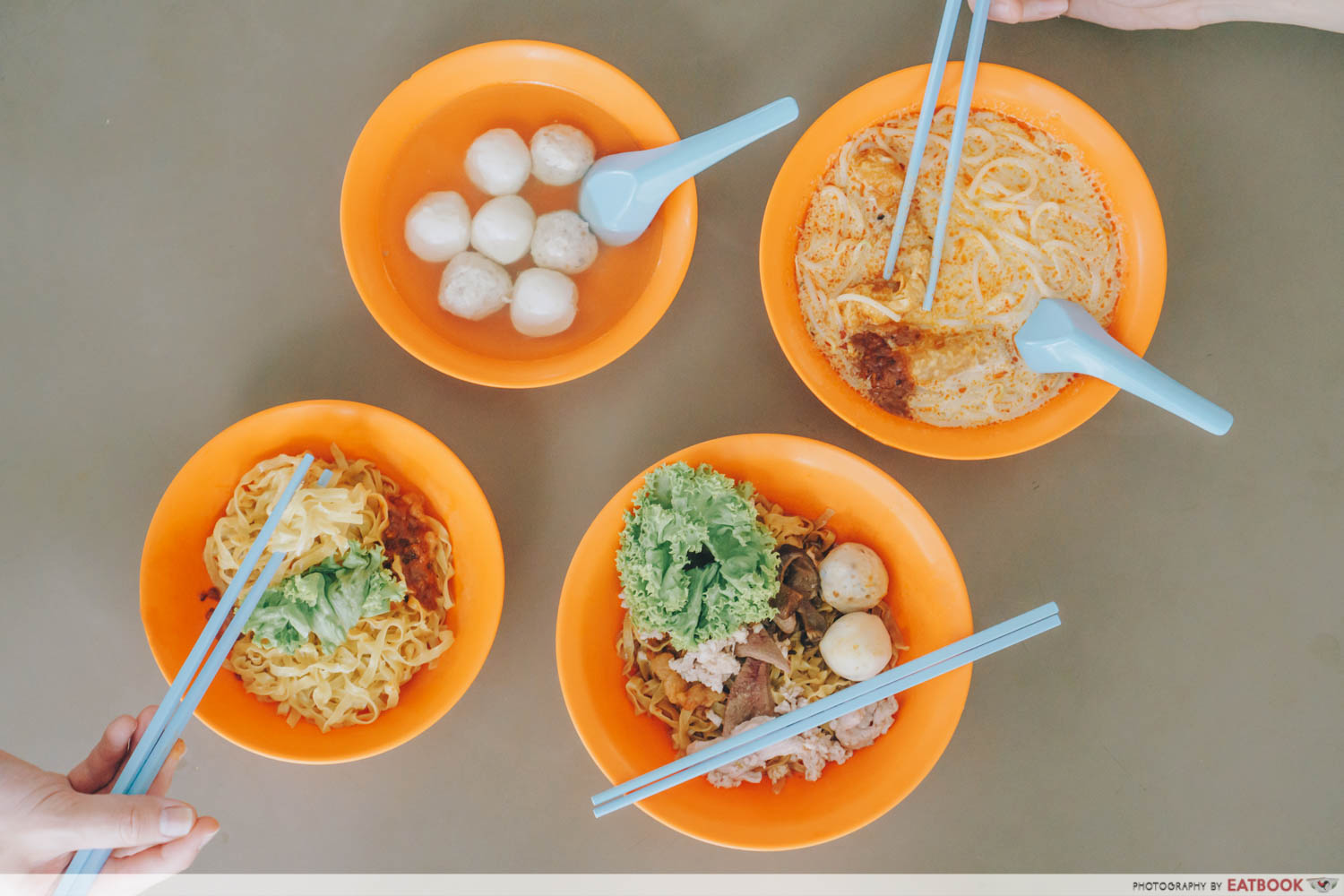 I tend to frequent the Bedok area due to the number of gyms in the vicinity. This leads me to have my hearty post-workout meals at Bedok Interchange Hawker Centre most of the time. From Teochew porridge to Western food stalls, there's always something for everyone. Despite visiting most of the food stalls, I had not tried the noodles from Yong Hua Delights. The long wait during mealtimes tends to put me off. But curiosity got the better of me and I decided to brave the long queue and give it a shot once and for all.
10 Bedok Interchange Hawker Centre Stalls Serving Ma La And More Must-Tries
Food at Yong Hua Delights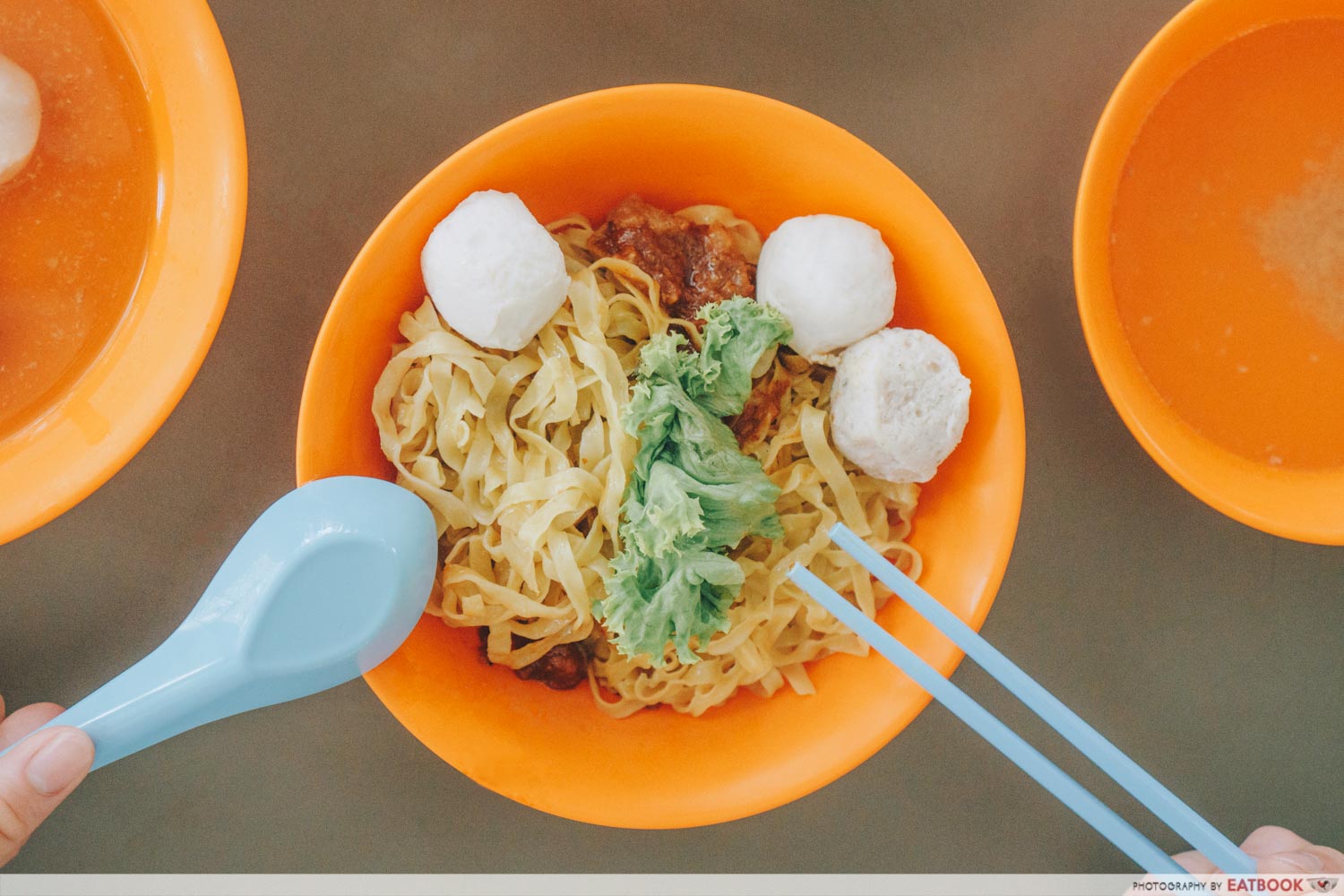 To start, we got a big portion of their signature Fishball Noodles with Meatballs ($3/$4).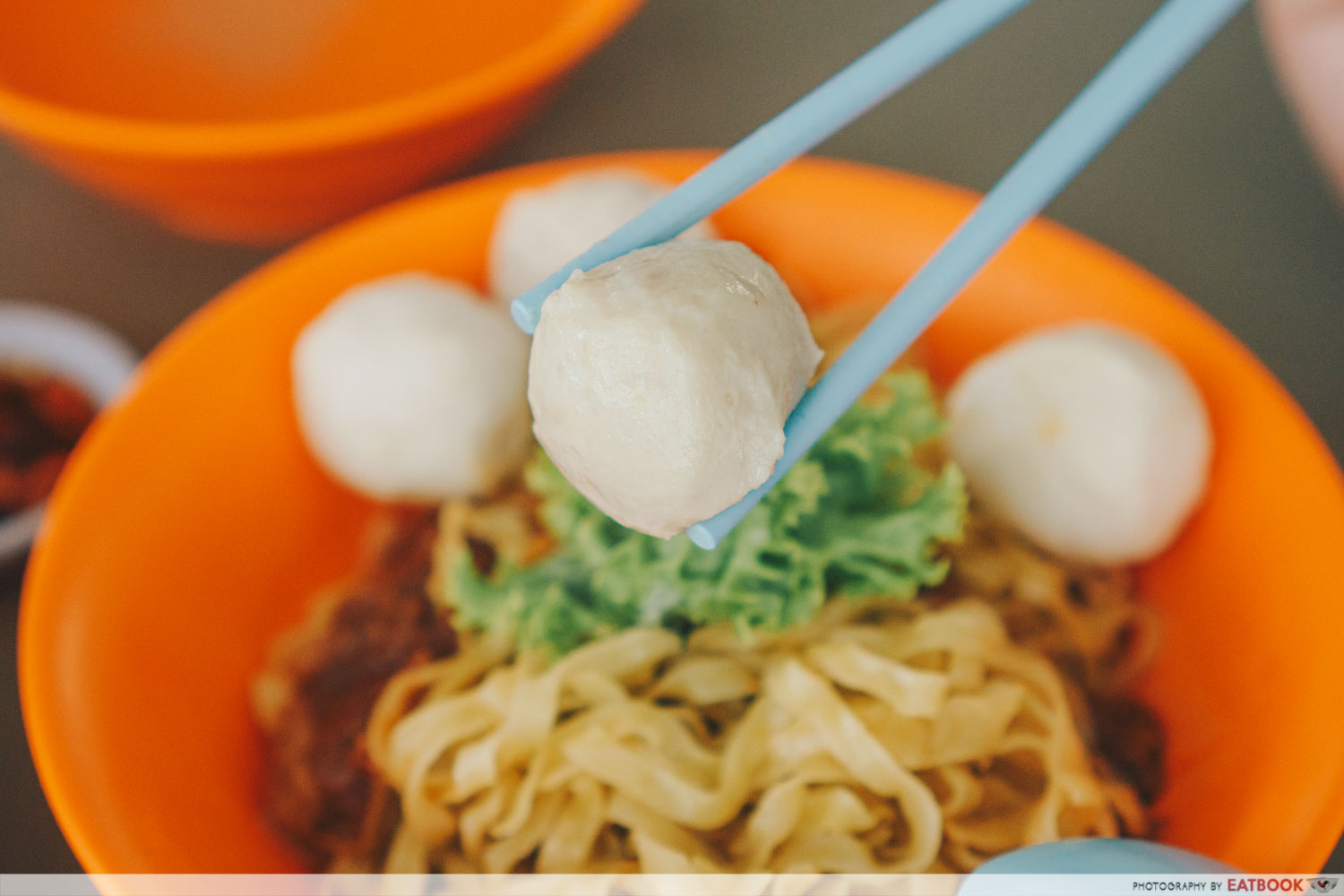 The fishballs were delightfully bouncy and QQ. I liked that they were bite-sized, which made it easier to pop in the mouth. Each fishball was smooth with the right hint of saltiness, and chewing on these mini delights was a joyful experience itself.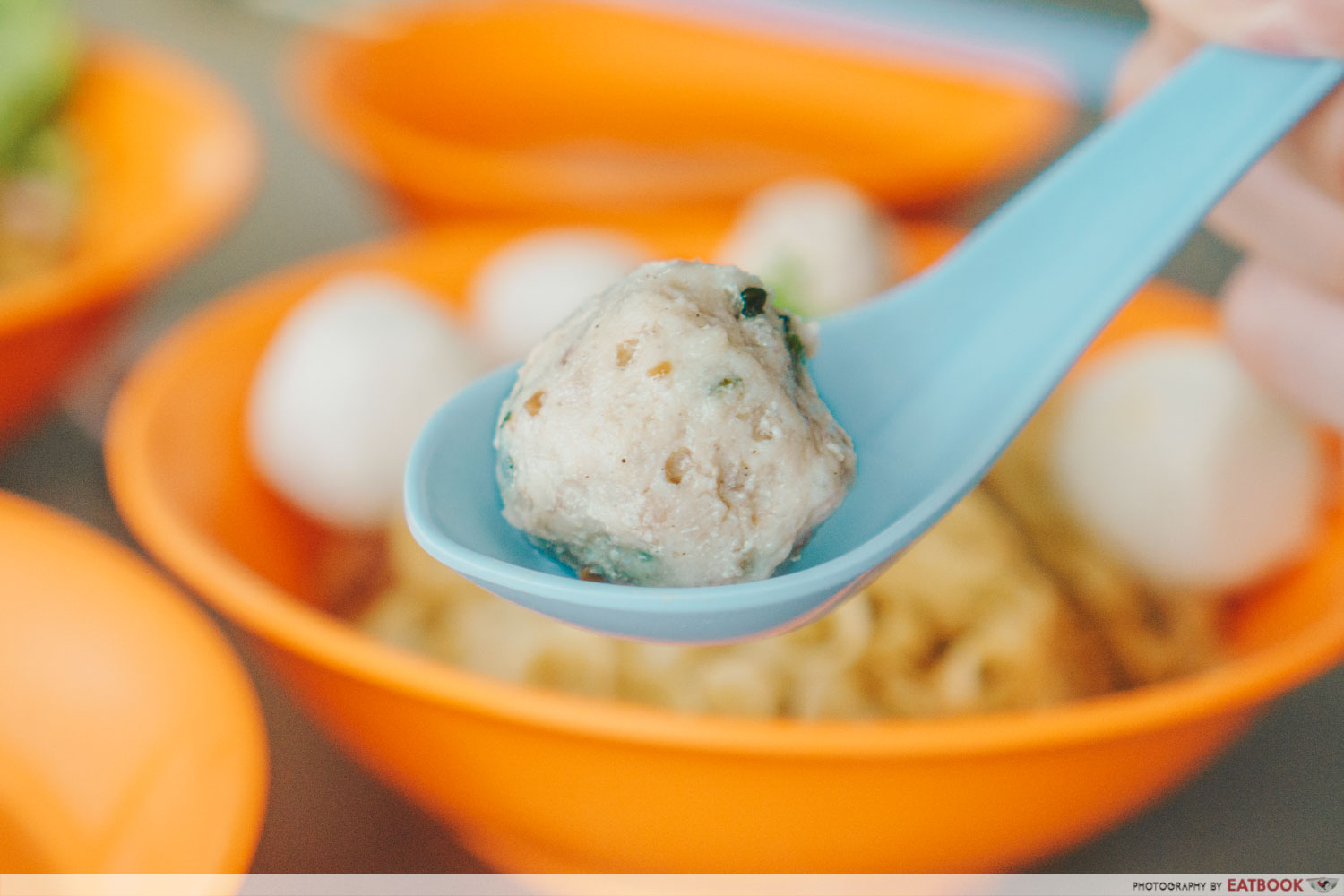 Similar to the fishballs, the meatballs aren't perfectly spherical, which meant that they were delicately made by hand. Some stalls have meatballs that are too chewy, and I was glad that those at Yong Hua Delights were firm yet succulent. 
However, I would have preferred a meatier taste to the meatballs as they were slightly bland. Perhaps more yellowtail fish meat could've been used without making the meatballs overly thick. Slightly more seasoning could've been used on them as well.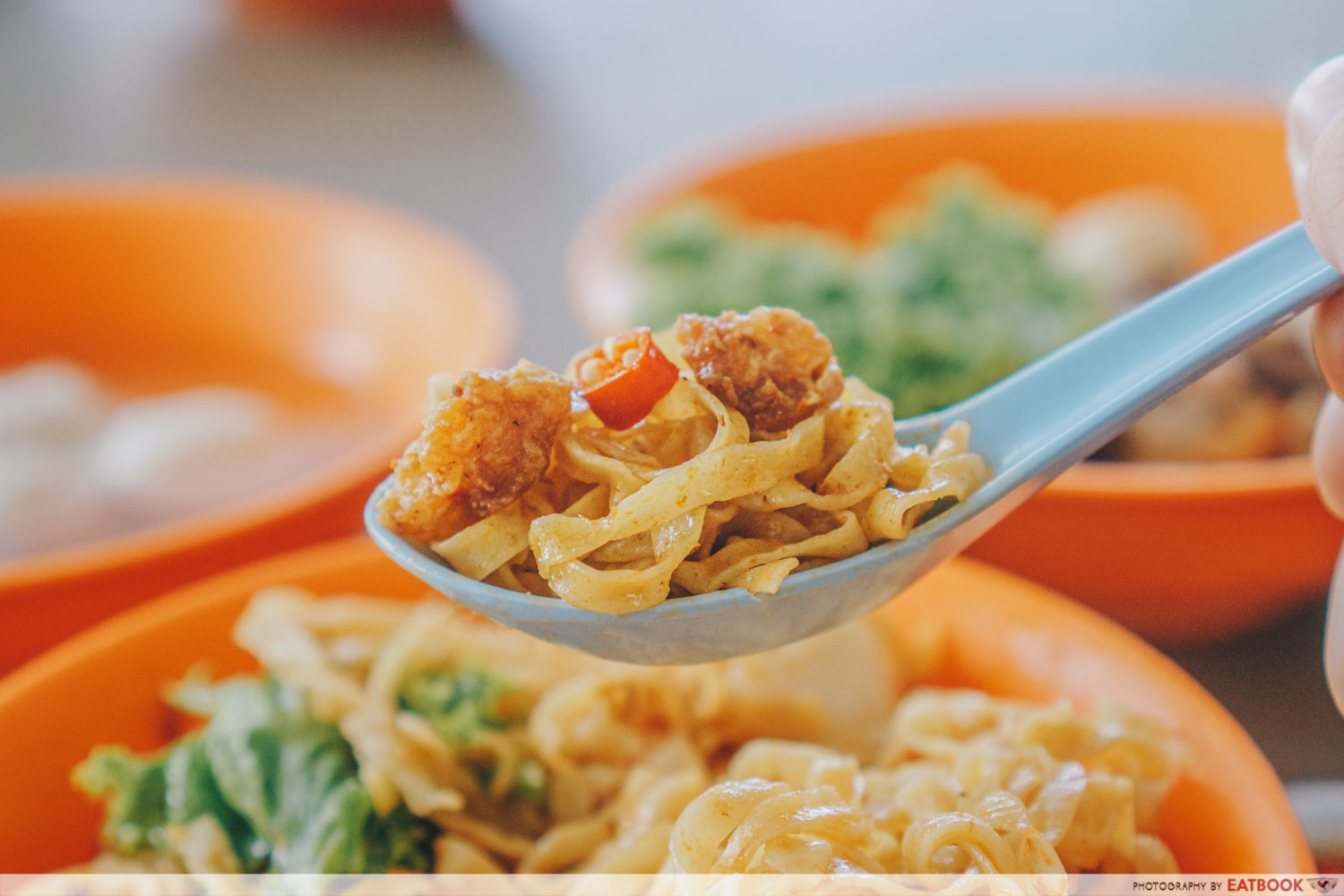 As if he knew my weak spot, the chef plopped a generous portion of pork lard into my bowl right in front of my eyes. These sinful sacs were filled with luscious oils, which were encapsulated by a crisp exterior. When I bitten into the lard, bursts of buttery oils coated my tongue, significantly deepening the flavour profile of this bowl of noodles.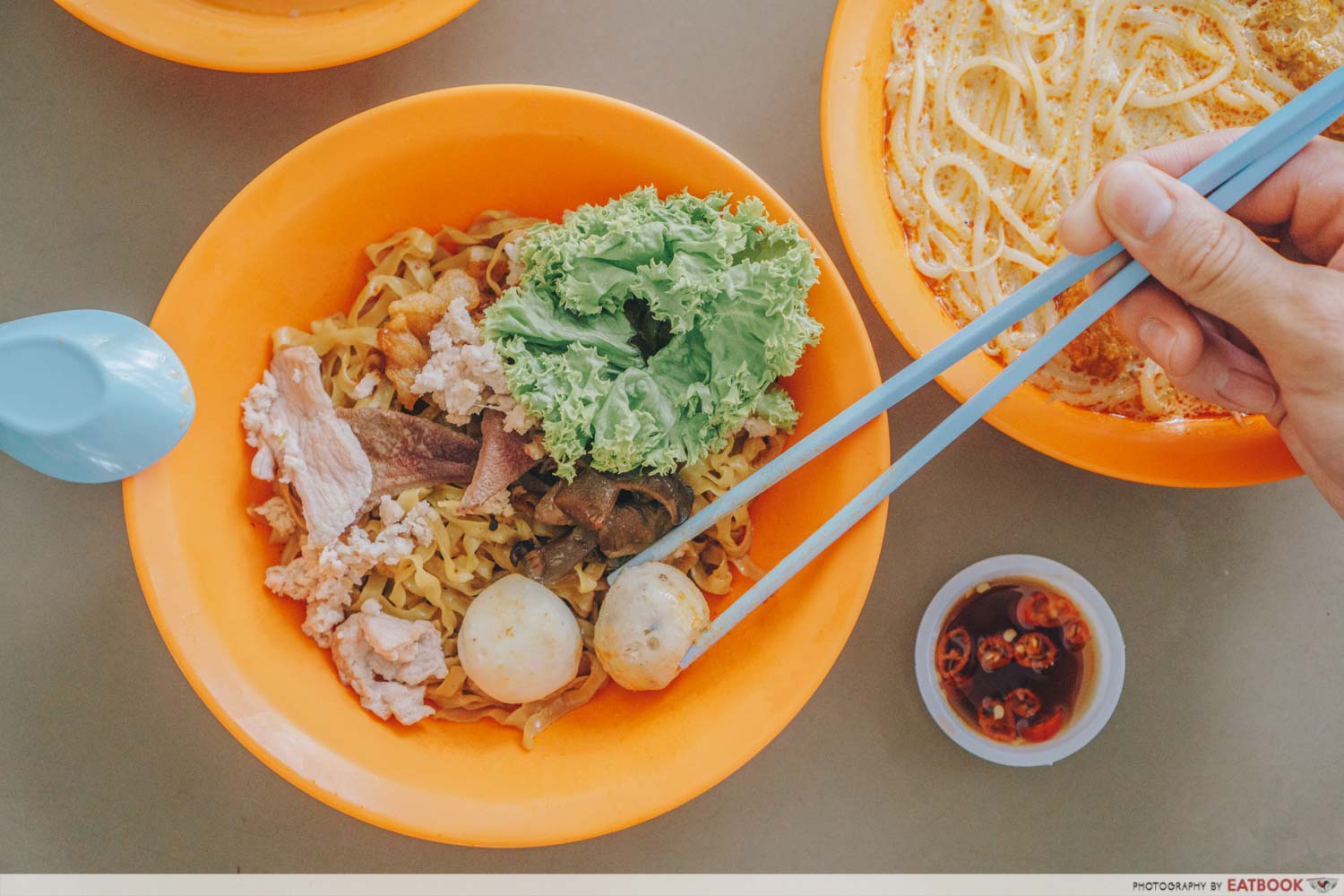 Another popular item on their menu is the Minced Meat and Mushroom Noodles ($4/$5). This is a classic dish at many noodle stalls, and I couldn't wait to try Yong Hua Delights's version.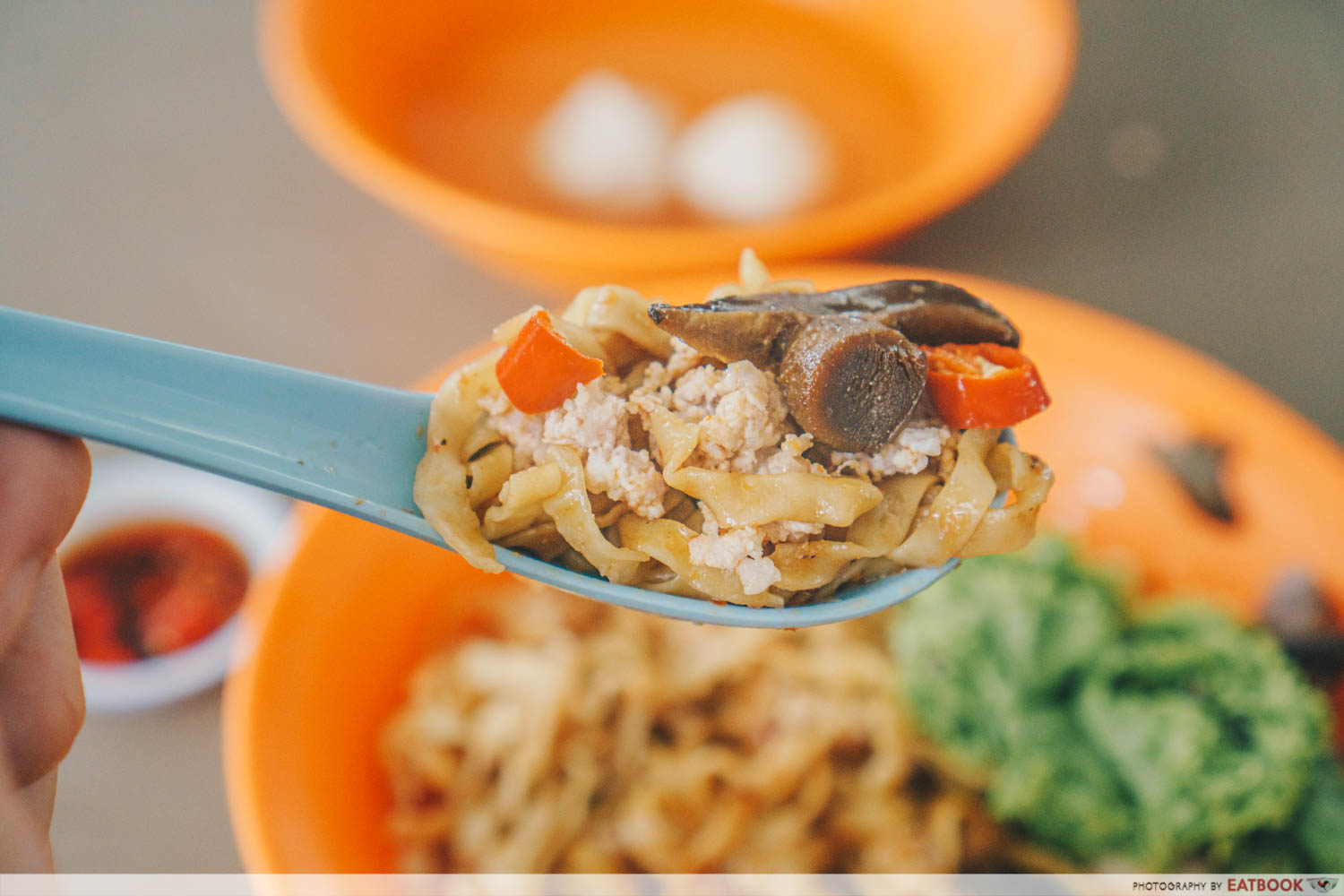 Simplicity at its best, this dish incorporates traditional ingredients that come with a no-frills presentation. The soft, juicy minced meat and earthy braised mushrooms were tasty when eaten together, and they completed the classic bak chor mee pairing. This was a comforting bowl of noodles, but it was nothing special.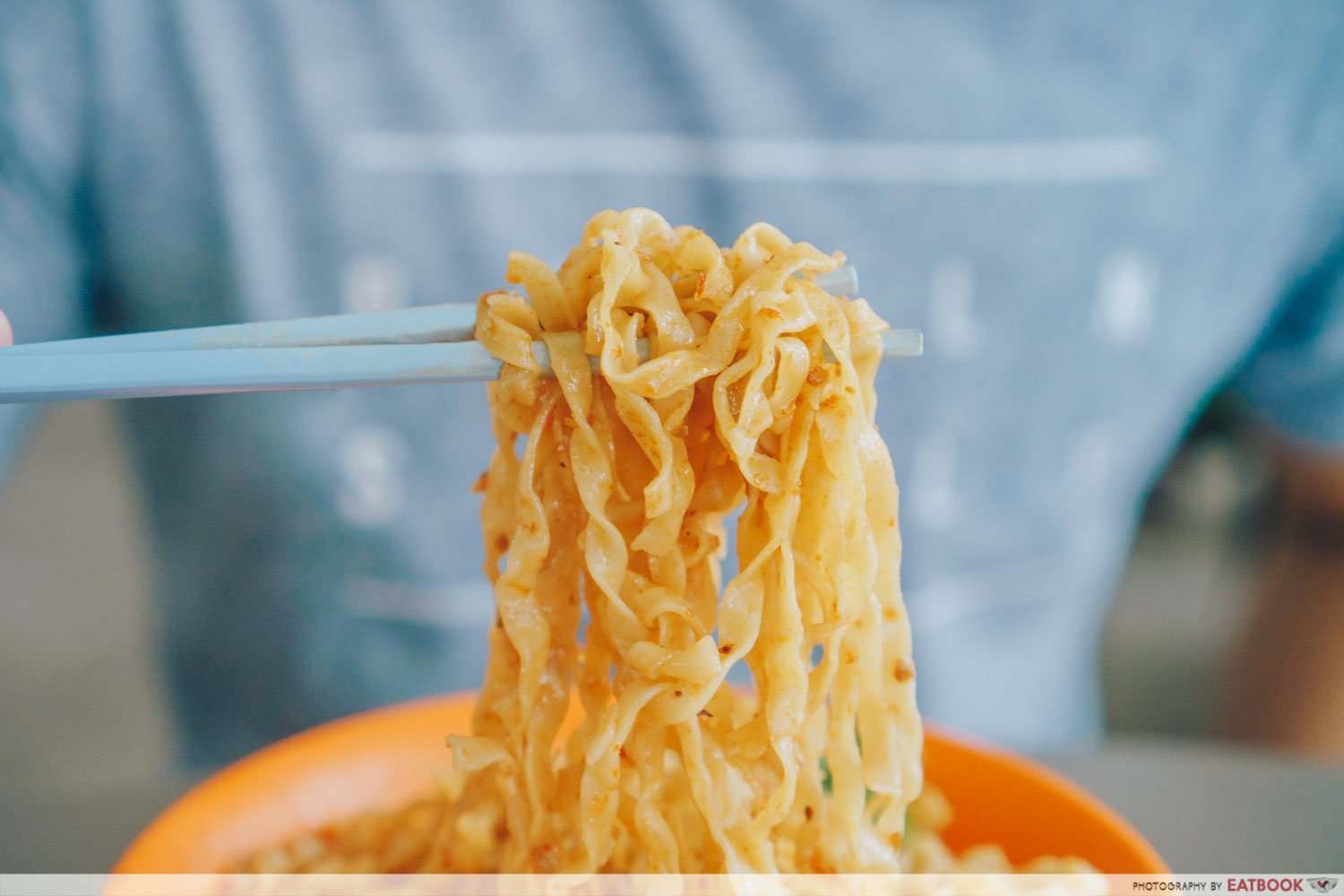 Akin to pasta being cooked al dente, these strands of noodles were firm yet provided a smooth chew. They had the right amount of saltiness and slurping them up was a joy.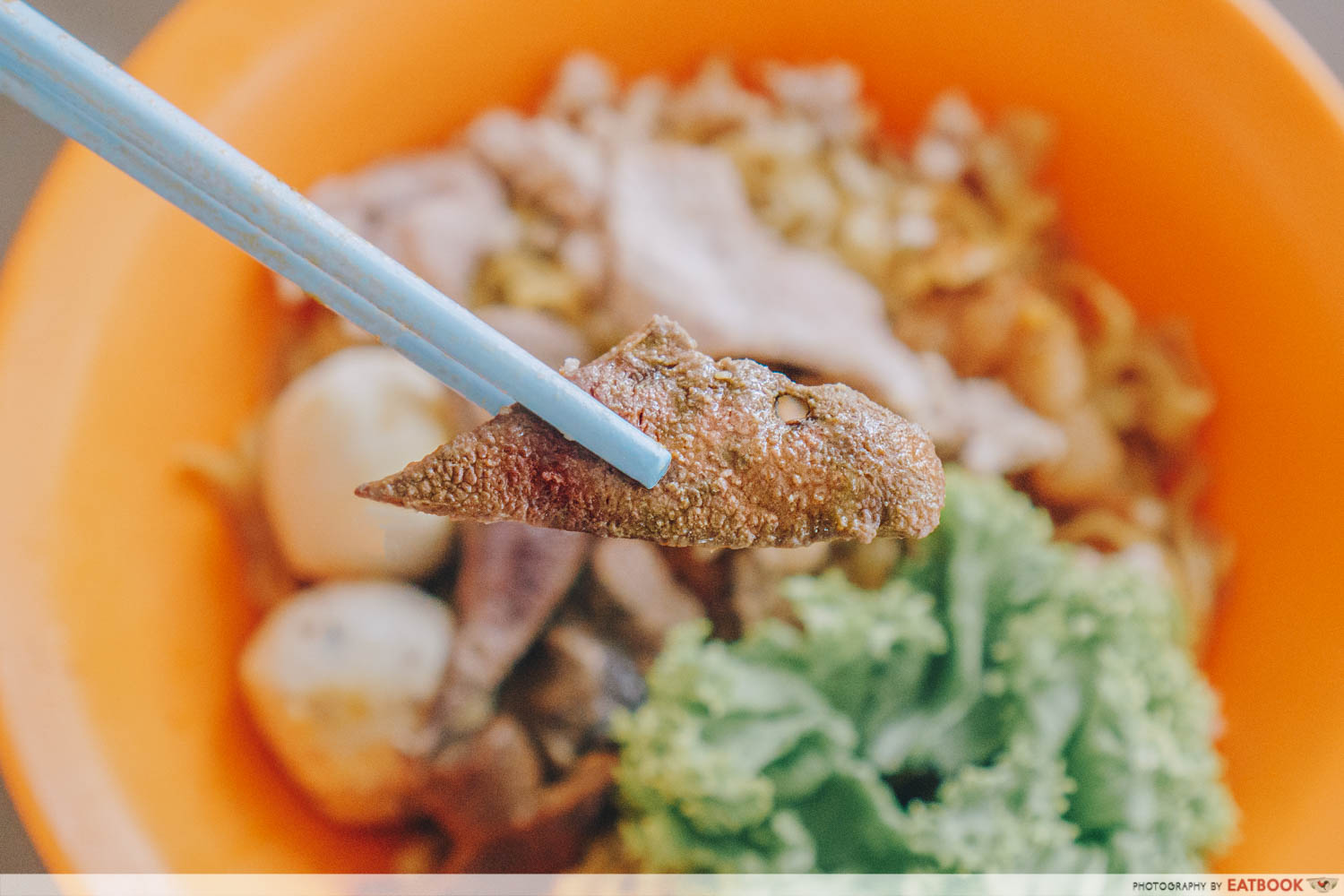 Unfortunately, I did not fancy the liver. I'm usually a fan of innards. However, though tender, the ones here had an intense gamy taste that was too much for my liking.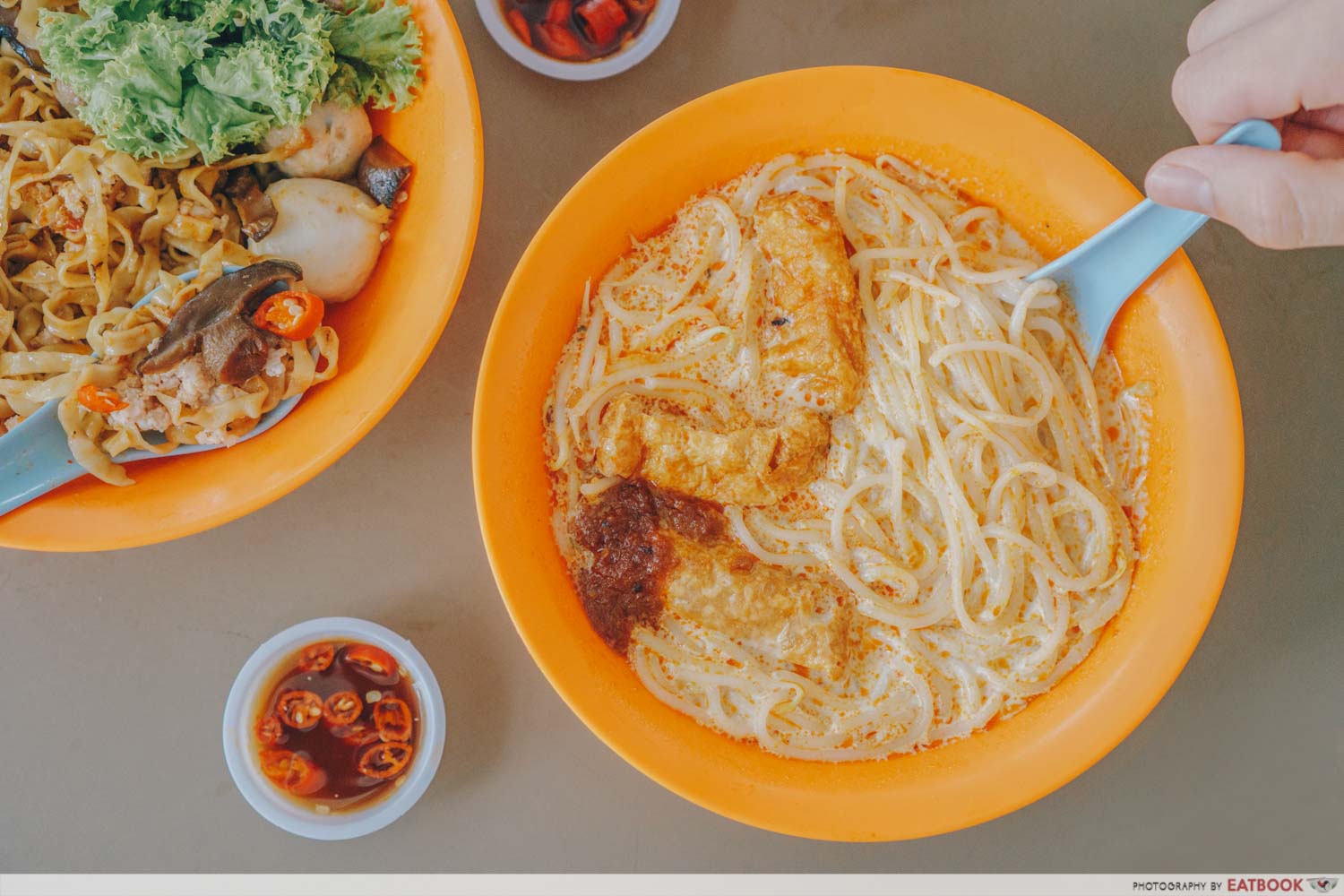 The recent addition to Yong Hua Delights's menu is their Laksa ($3/$4). Many have raved about their flavourful laksa gravy, so I had to try it for myself.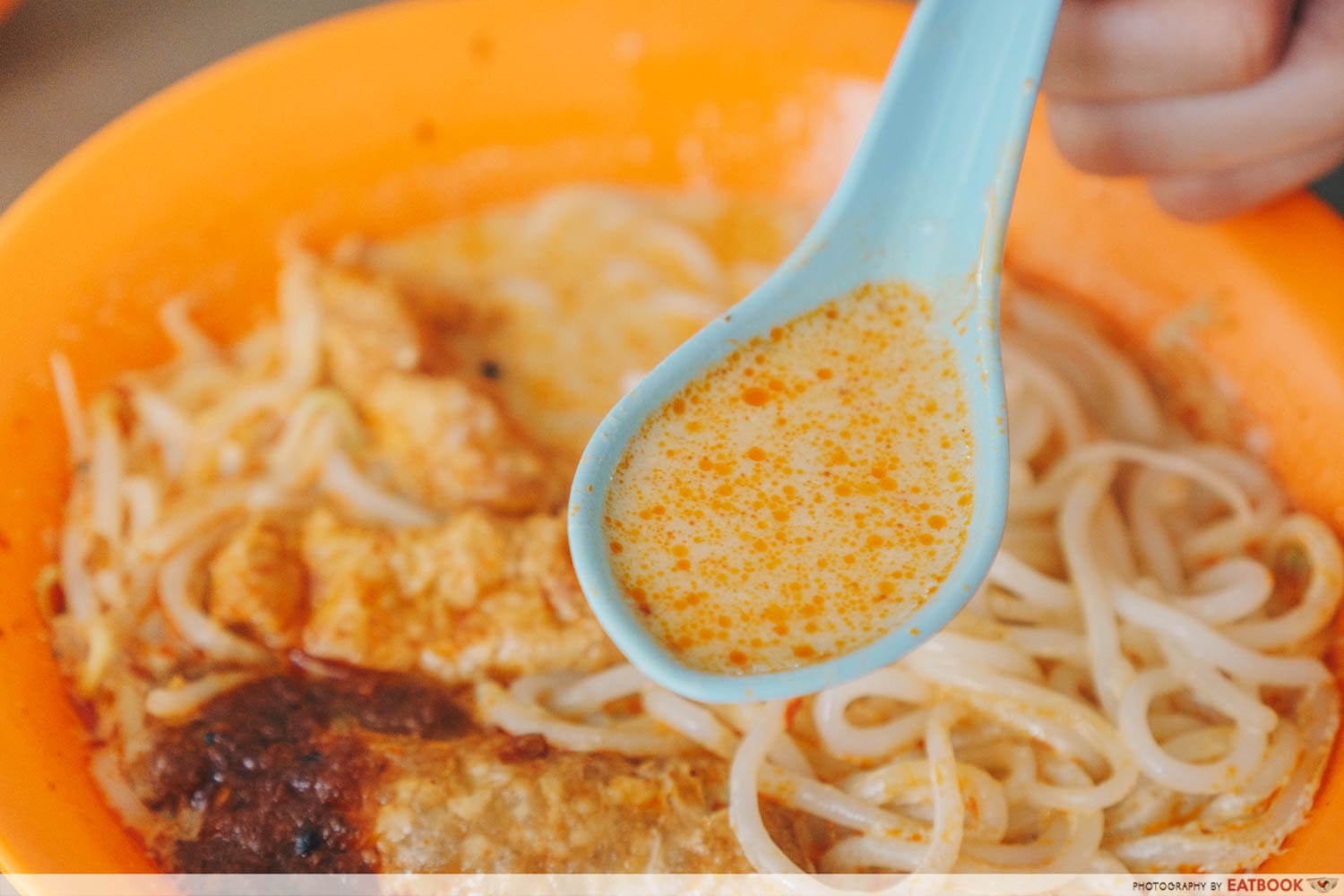 Sadly, I was disappointed. The classic fragrant smell of laksa was faint. Though the broth was rich, it did not show a great depth of flavour as it tasted rather bland. Personally, I prefer laksa broths with an intense coconut taste, and it didn't help that I couldn't detect much of it from this bowl. Nonetheless, unlike many bowls of laksa I've tried, it wasn't too milky, and that was a plus point.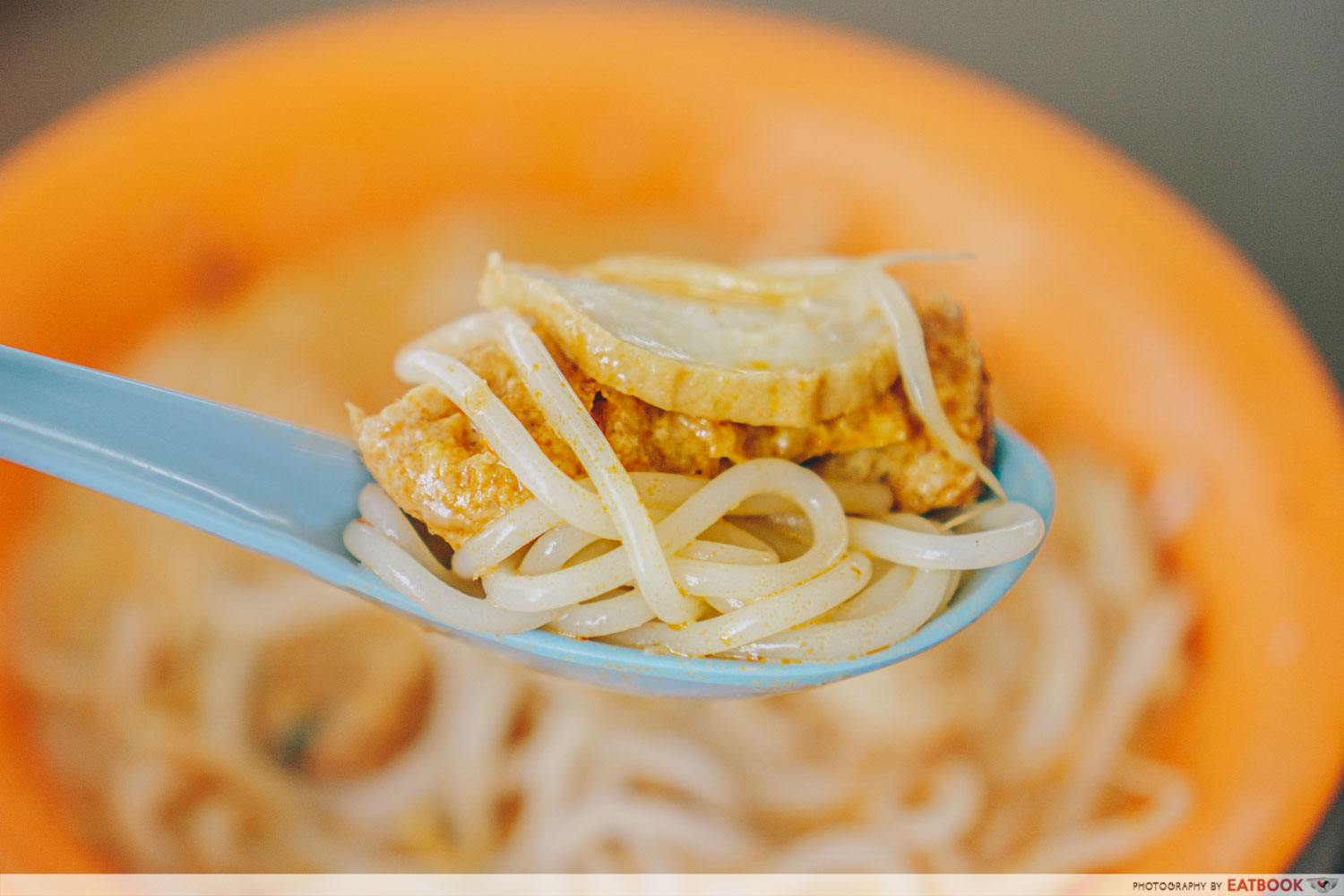 The noodles were smooth and slippery. Along with the tau pok and fish cakes, they soaked up the rich laksa broth nicely. Hence, each mouthful that contained the trio was full of hearty flavours.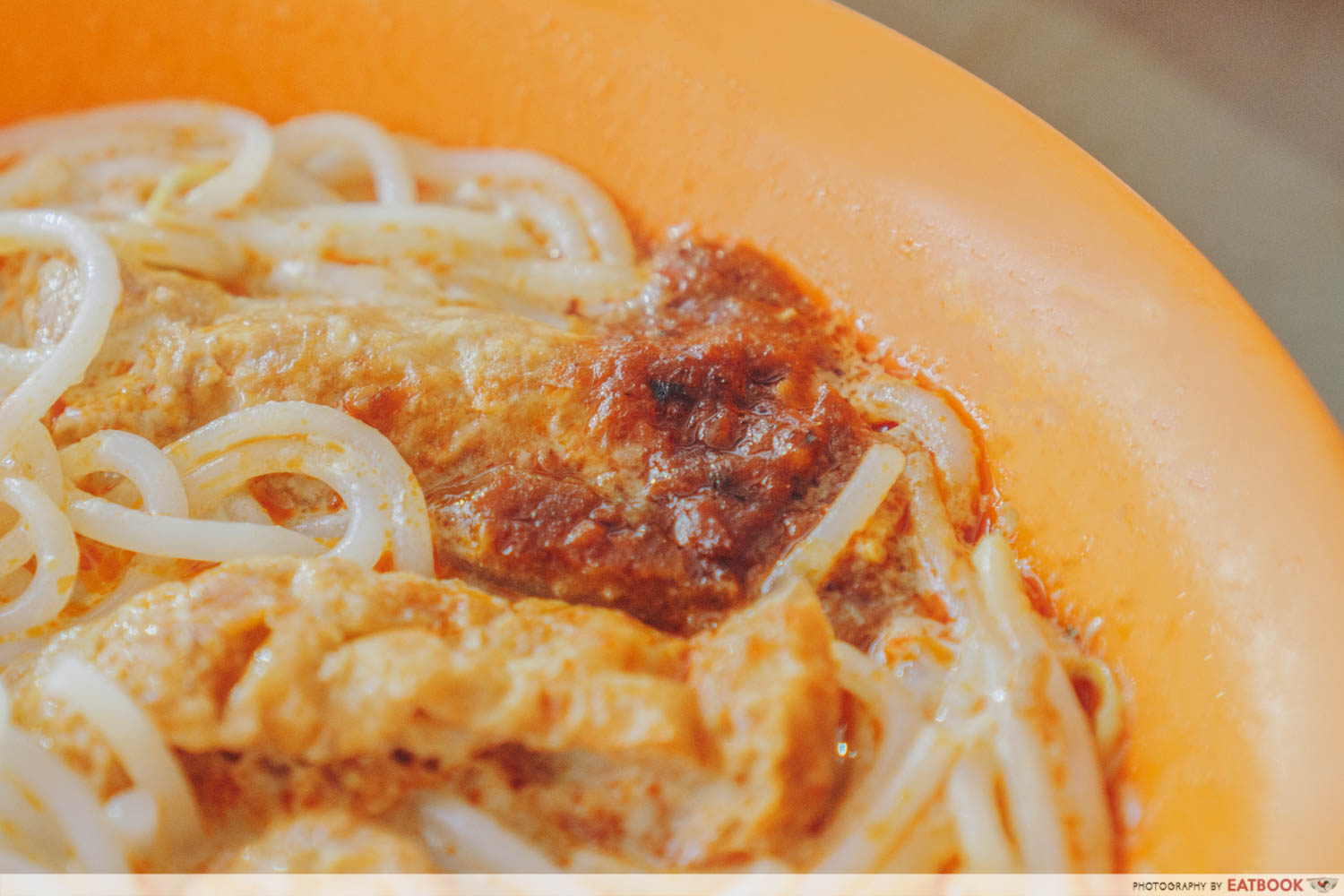 The chilli was the icing on the cake, and provided an extra welcome kick of heat to this already spicy dish. It was sweet, with a hint of zest, yet it possessed an intense spiciness that further elevated the flavours of this dish.
Ambience at Yong Hua Delights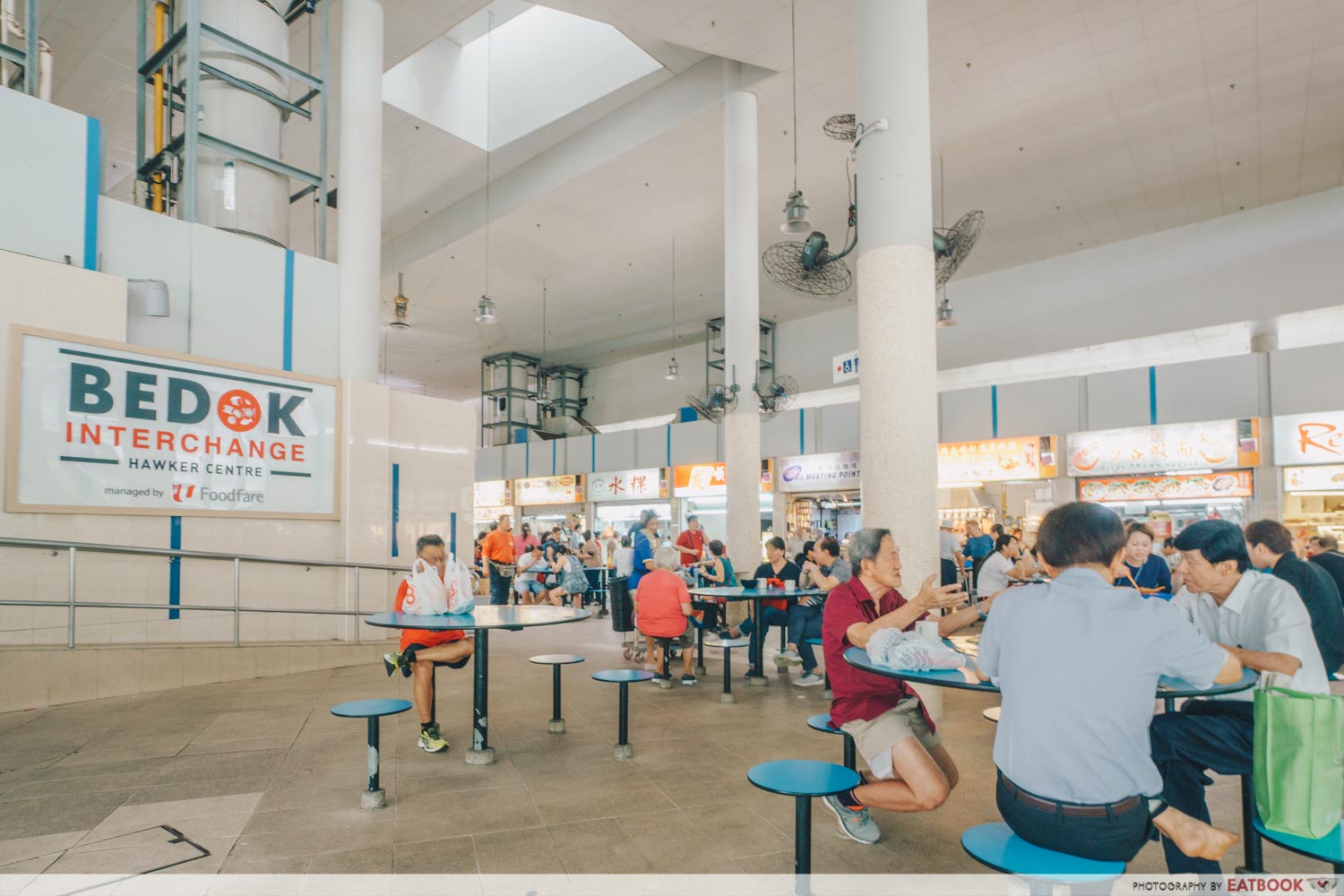 Yong Hua Delights is situated in Bedok Interchange Hawker Centre, which is one of the largest hawker centres in Singapore with 70 hawker stalls and a whopping 1000 seats! Despite this, it's still a relatively crowded place during meal times, so come early if you do not wish to fight for seats. With spacious seats and the numerous fans around the hawker centre, you would be able to enjoy your meal in a cooling environment.
The verdict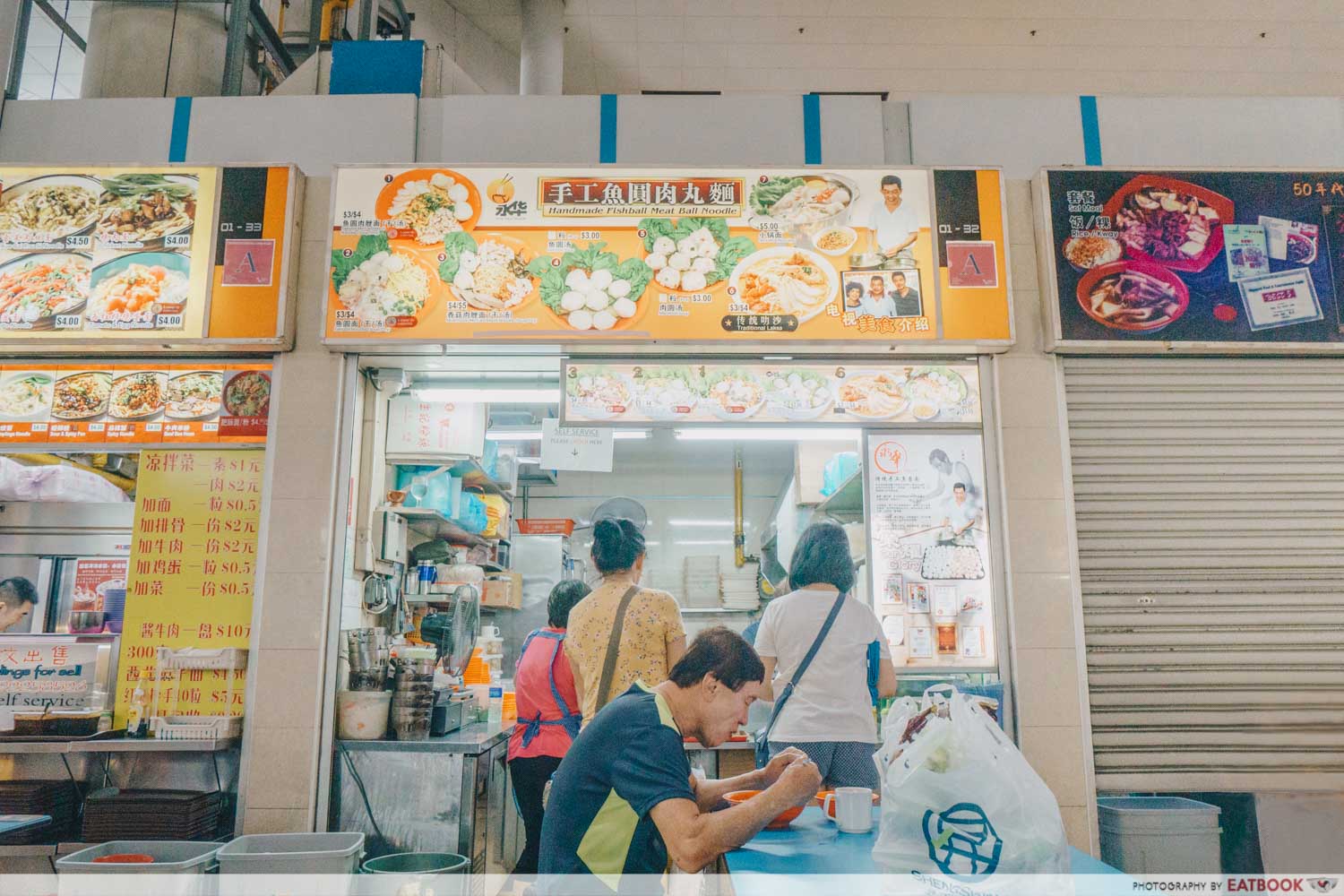 Bedok Interchange Hawker Centre is known for providing delicious food at affordable prices, and Yong Hua Delights truly lives up to that mantra. Though there were some misses, they still serve up a pretty decent bowl of noodles at relatively affordable prices. 
While you're in the area, be sure to check out 卡卡咖啡屋 Kaca Coffee House for their comforting bubble tea hotpot!
卡卡咖啡屋 Kaca Coffee House: Bubble Tea Hotpot From $9.90 At Bedok
Address: 207 New Upper Changi Road, #01-32, Bedok Interchange Hawker Centre, Singapore 460207
Opening hours: Daily 9am to 10pm
Photos taken by Olivia Tan.
This is an independent review by Eatbook.sg.
Yong Hua Delights
Summary
Pros
– Nicely cooked noodles
– Minced meat was soft and juicy
– Generous amounts of pork lard
– Bouncy and delicious fishballs
Cons
– Laksa was not flavourful enough
– Meatballs were rather bland
Recommended dishes: Fishball Noodles with Meatballs ($3/$4), Minced Meat and Mushroom Noodles ($4/$5), Laksa ($3/$4)
Opening hours: Daily 9am to 10pm
Address: 207 New Upper Changi Road, #01-32, Bedok Interchange Hawker Centre, Singapore 460207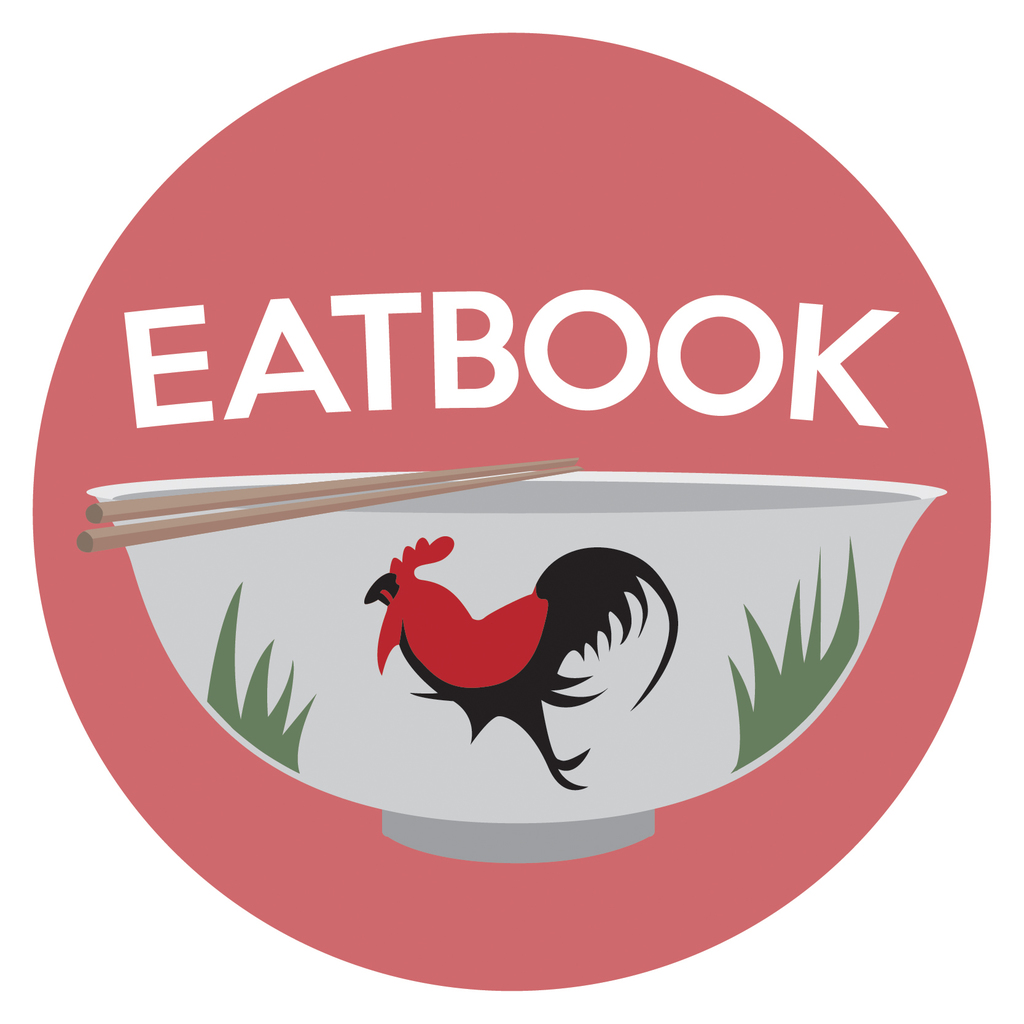 Drop us your email so you won't miss the latest news.