---
Bedok Interchange Hawker Centre is a foodie's paradise
---
I've not stepped foot into Bedok Interchange Hawker Centre since its massive revamp two years ago. In fact, I still vaguely remember where all the old stalls were located and this new layout was a complete maze to me. Thankfully, many of my favourite stalls are still standing strong, including the famous Inspirasi mee soto. If you're around the area, be sure to check out these 10 stalls, both new and old, at Bedok Interchange Hawker Centre!
---
1. Zhong Hua Noodle House

---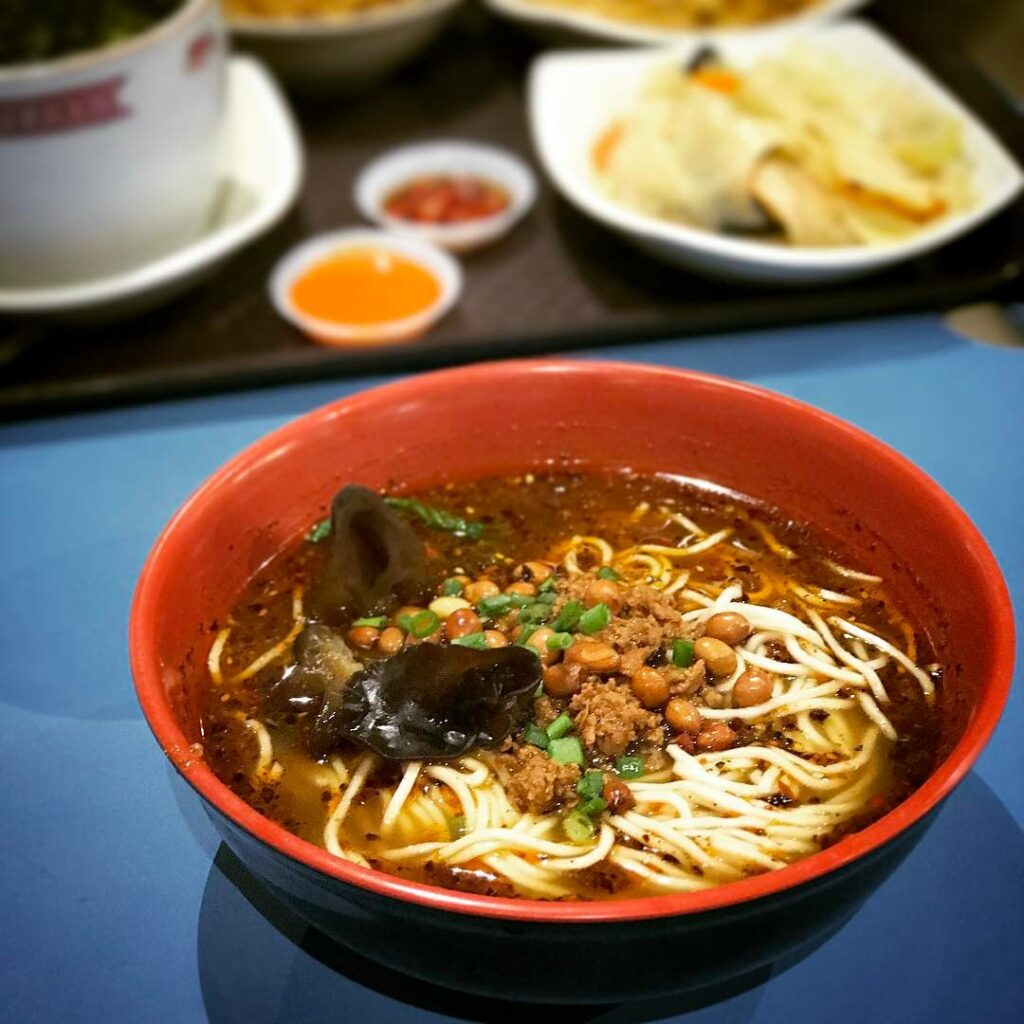 Image credit: @sheeatshsucooks
Helmed by cooks from China, Zhong Hua Noodle House dishes out legit Chinese noodles that pack a punch. They have a wide range of noodles from scrummy tomato and egg noodles ($4) to more complex flavours like what the Sour and Spicy Fen ($4) boasting minced meat, peanuts and black fungus offers. The noodles are all handmade, delivering a springy mouthfeel with every bite.
Unit number: #01-33
Opening hours: Daily 7:30am to 11:30am
---
2. Kin Khao Yang
---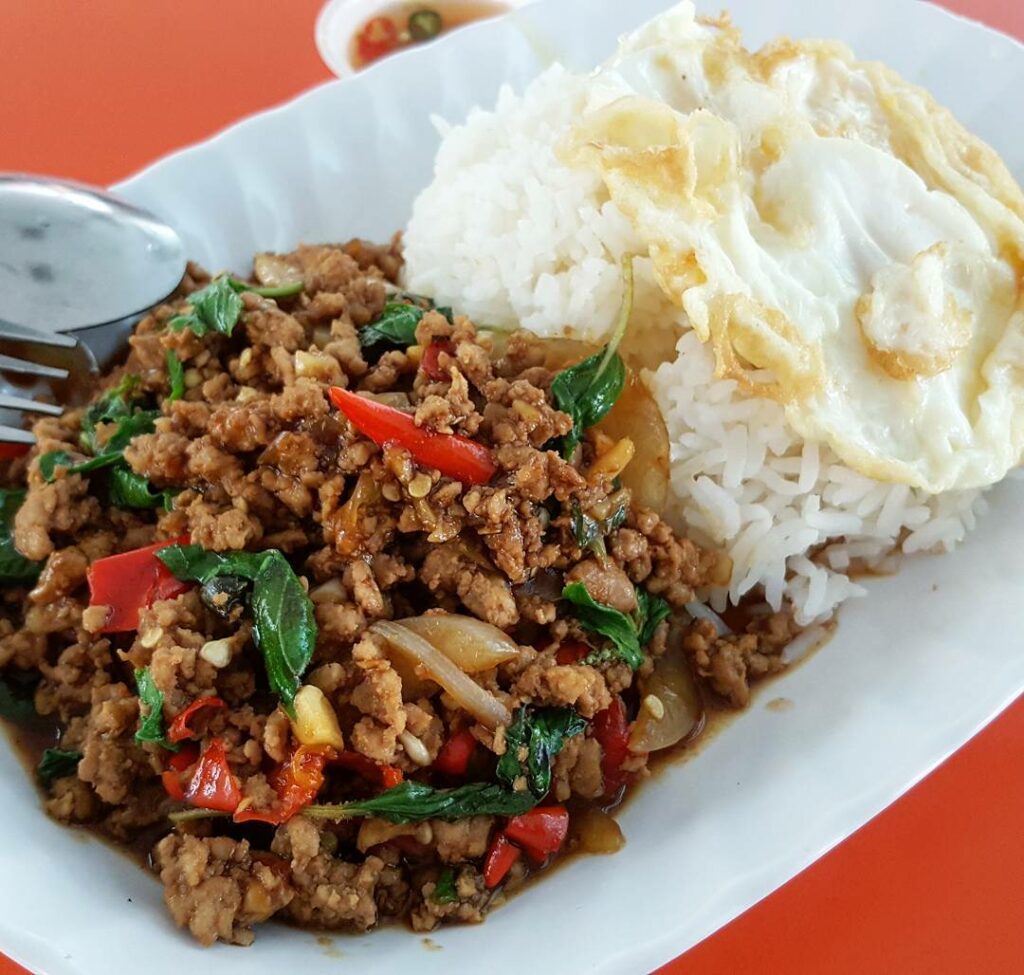 Image credit: @zepfur
Easties no longer have to traverse to Golden Mile to satiate their Thai food cravings, as Kin Khao Yang whips up over 25 tasty Thai dishes. Items include Thai Basil Chicken with Rice ($6.50) and Thai-style zi char dishes such as Thai Style Fried Petai with Prawns ($12). End your dish on a sweet note with their Mango Glutinous Rice ($6).
Unit number: #01-02
Opening hours: Daily 10:30am to 10pm
---
3. Ma La Xiang Guo
---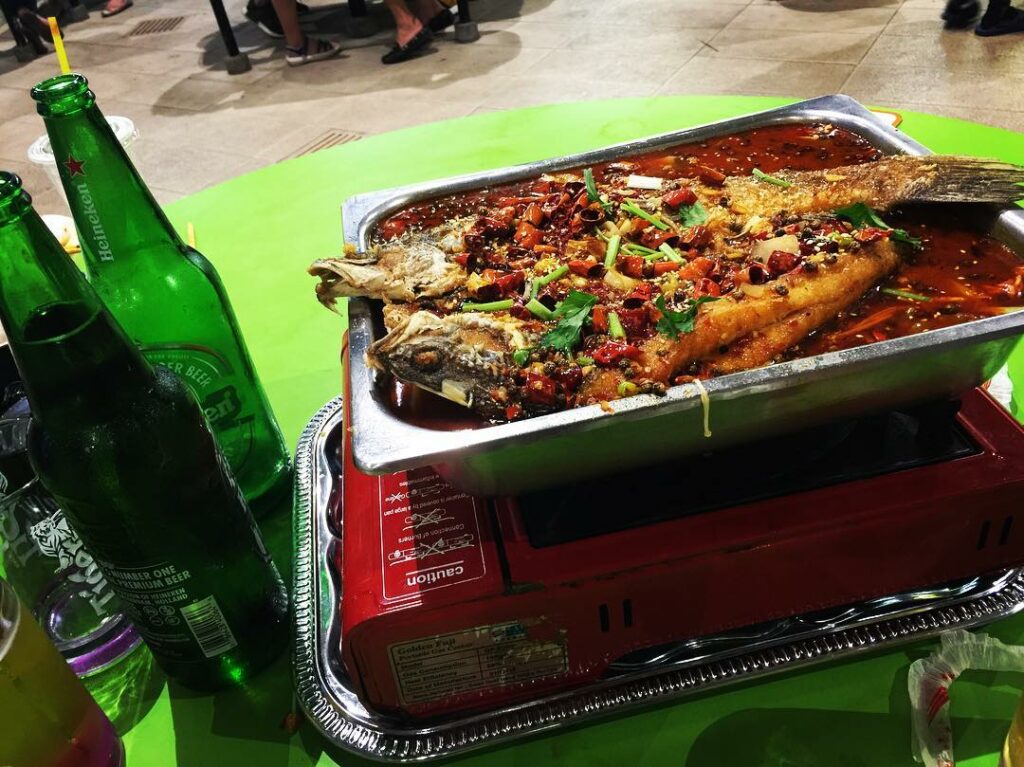 Image credit: @paxsonoon93
Loyal patrons of Ma La Xiang Guo insist the spicy Sichuan stir-fry here is as numbingly spicy as the famed Ri Ri Hong in Chinatown. Pricing is similar too, where they charge by the type of ingredients instead of weight. Vegetables go at $1 per portion, chicken and pork at $2, and mutton, beef and seafood at $3. They also serve up Chongqing-style grilled fish ($25) that's topped with tons of Sichuan chilli and served in a hot pot.
Check out these ma la xiang guo places if you're a fan of the ma la trend!
Unit number: #01-48
Opening hours Daily 9:30am to 10:30pm
---
4. Ming Hui Nasi Lemak
---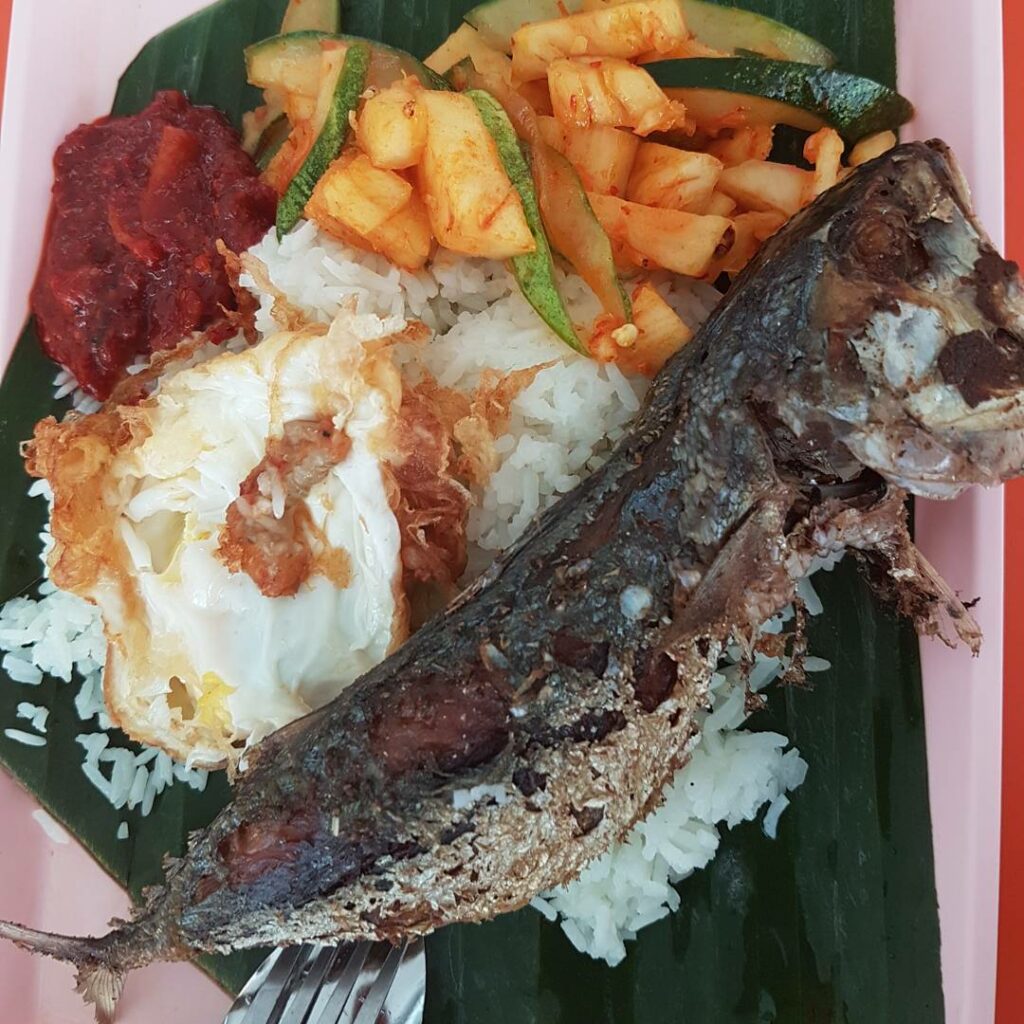 Image credit: @junlim_0303
My dad used to always take away Ming Hui Nasi Lemak for my Sunday lunch. Reason being it's really cheap! A basic nasi lemak set with an egg, fried chicken wing and ikan bilis will only cost you $2.20. For an additional $1.50, enjoy a huge fried fish that can be easily shared with two people.
Unit number: #01-34
Opening hours: Daily 6am to 7pm
---
5. Bedok Western Food
---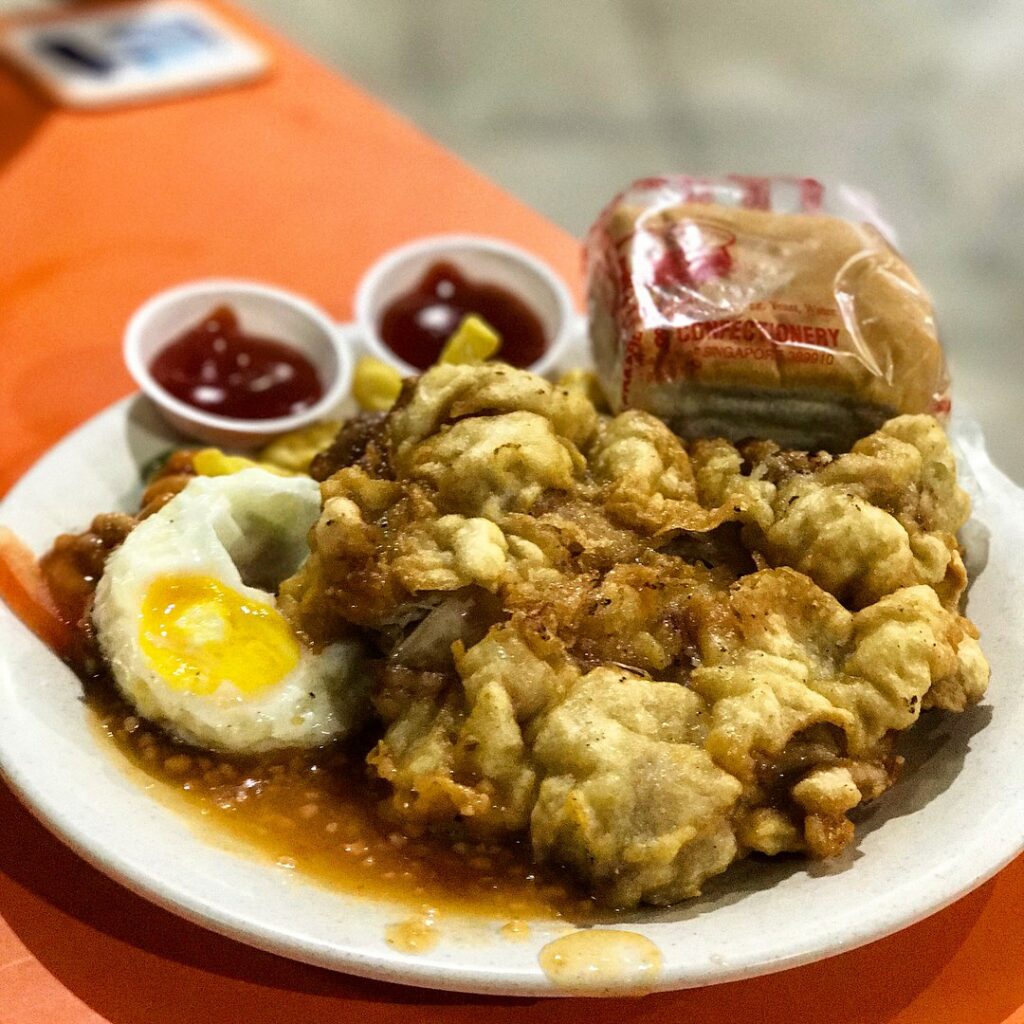 Image credit: @makanwarrior
Plastered on Bedok Western Food's billboard menu is an array of photos of the owner's adorable shih tzu – but I digress. The serving size here is huge, and a must-order is their crisp Chicken Cutlet ($6.50) that comes with crinkle-cut fries, baked beans and fluffy margarine bread that's similar to the ones served at the famed Old Kallang Airport Food Centre's Western Barbeque.
Unit number: #01-62
Opening hours: Tue-Sat 11am to 12am
---
6. Hock Hai (Hong Lim) Curry Chicken Noodle
---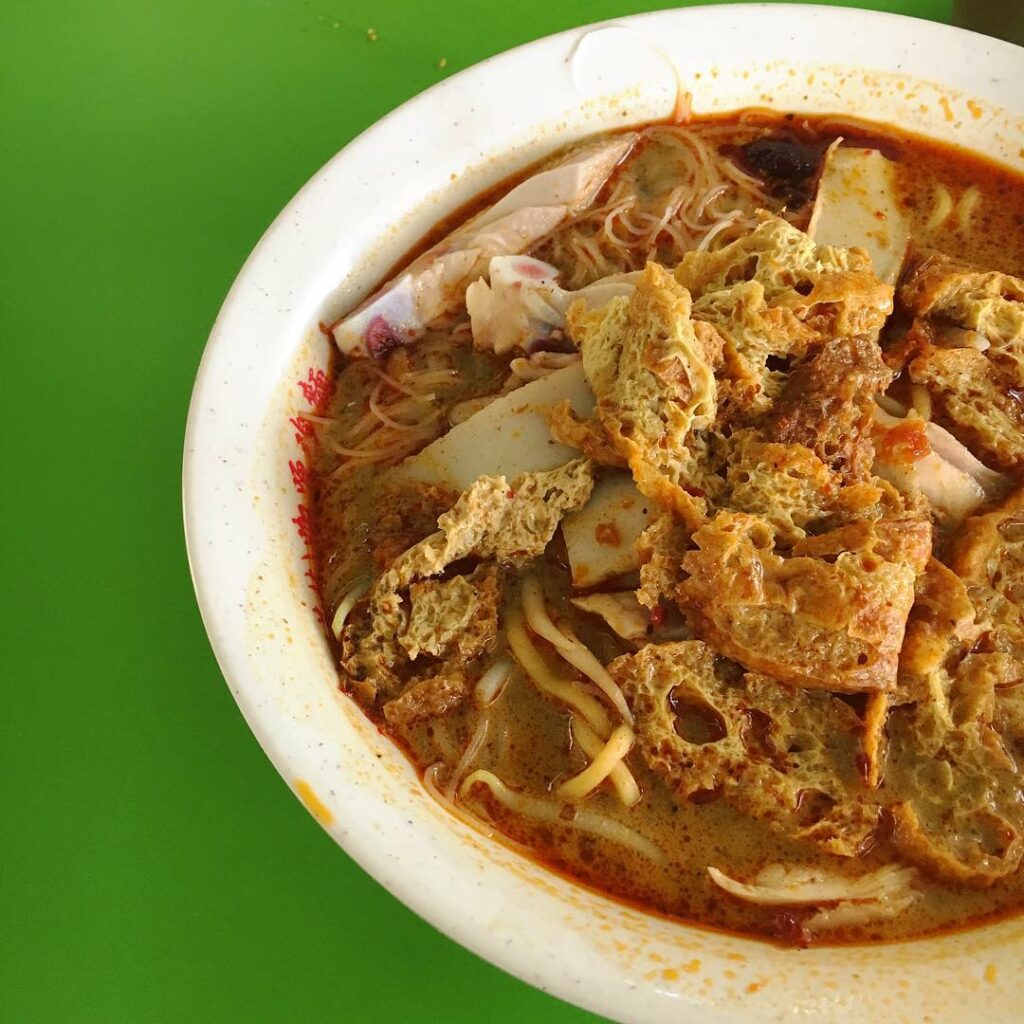 Image credit: @shernice1228
The famous Hock Hai (Hong Lim) Curry Chicken Noodle only serves two dishes: curry chicken bee hoon mee ($4) and satay bee hoon ($4), although the former is what everyone flocks here for. From afar, you can smell the aroma of the tantalising curry broth. Ingredients such as tau pok and fishcakes are dished out from a huge pot of curry and doused over yellow noodles and bee hoon.
Unit number: #01-58
Opening hours: Daily 9am to 11pm
---
7.  Xue Hua Fei Cold & Hot Drinks
---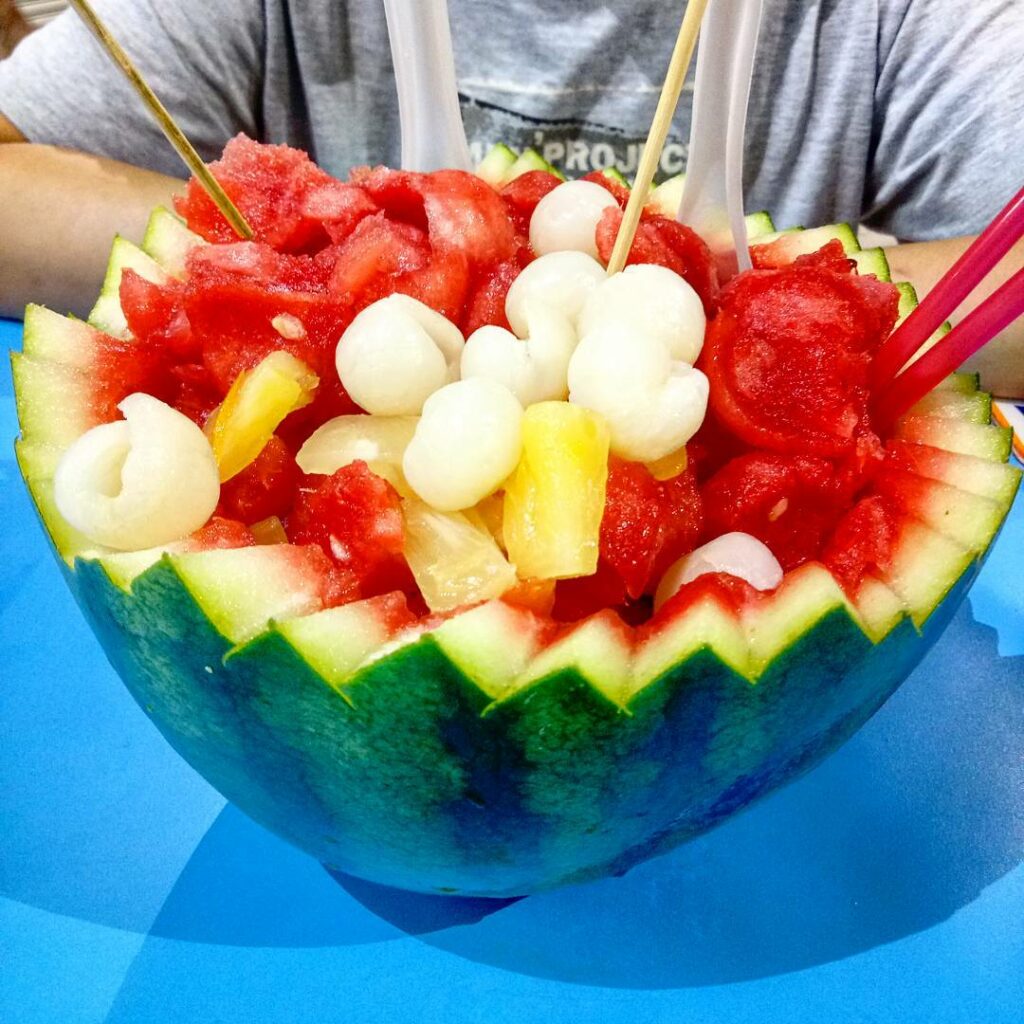 Image credit: @yammi1013
Xua Hua Fei Cold & Hot Drinks stall really takes hawker dessert to the next level with their Watermelon Ice ($5). Great on a sweltering hot day, the carved watermelon is brimming with shaved ice, chunks of watermelon, as well as a cocktail of fruits like peach and longan. They also serve popular hawker thirst quenchers such as lime juice ($1).
Unit number: #01-56
Opening hours: Daily 2pm to 11:30pm
---
8. Teo's Noodle
---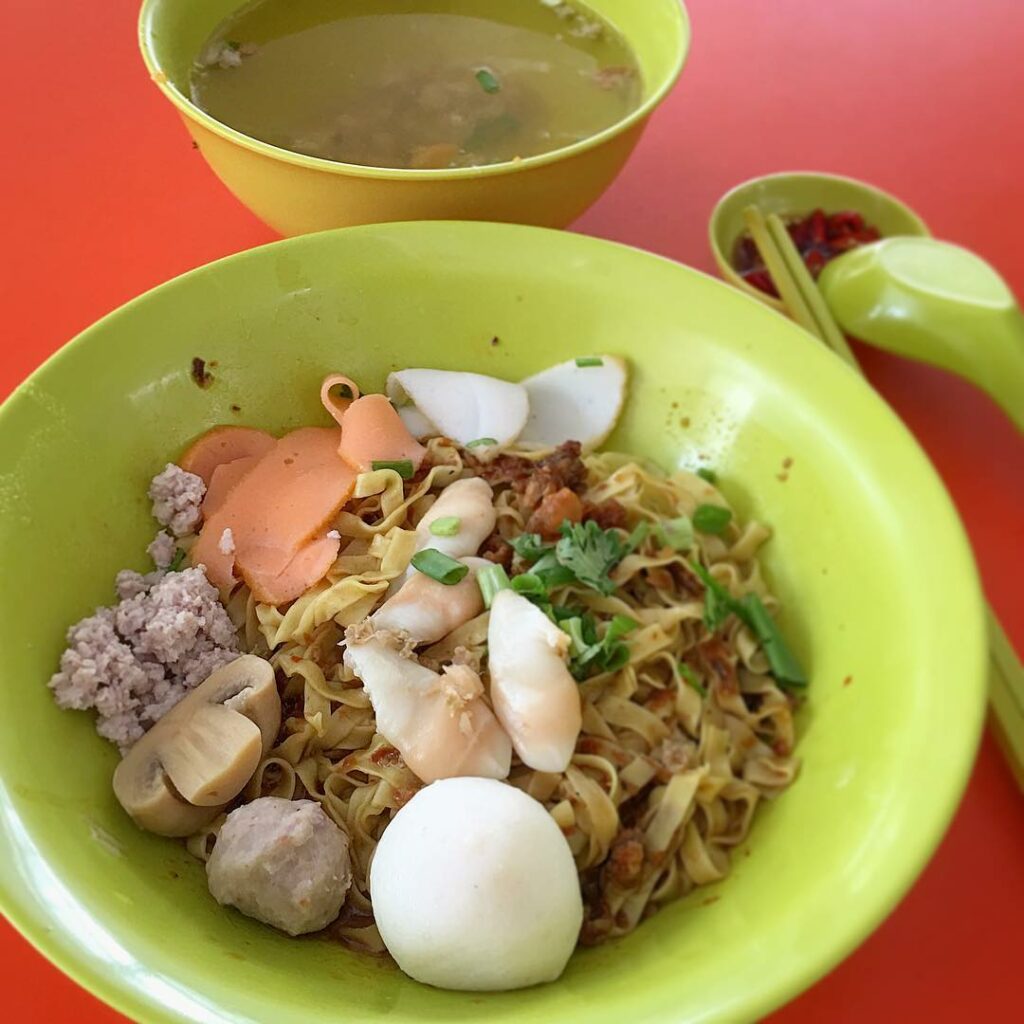 Image credit: @tcherley
Be prepared to wait a good 20 minutes if you want to try a bowl of Teo's Noodle's delicious fishball minced meat noodles ($3). The noodles here have a nice QQ texture that's evenly laced with chilli sauce and vinegar. There's also the option to add razor clams for $1.
Unit number: #01-24
Opening hours: Mon-Sat 6am to 12pm
---
9. Mei Xiang Lor Mee
---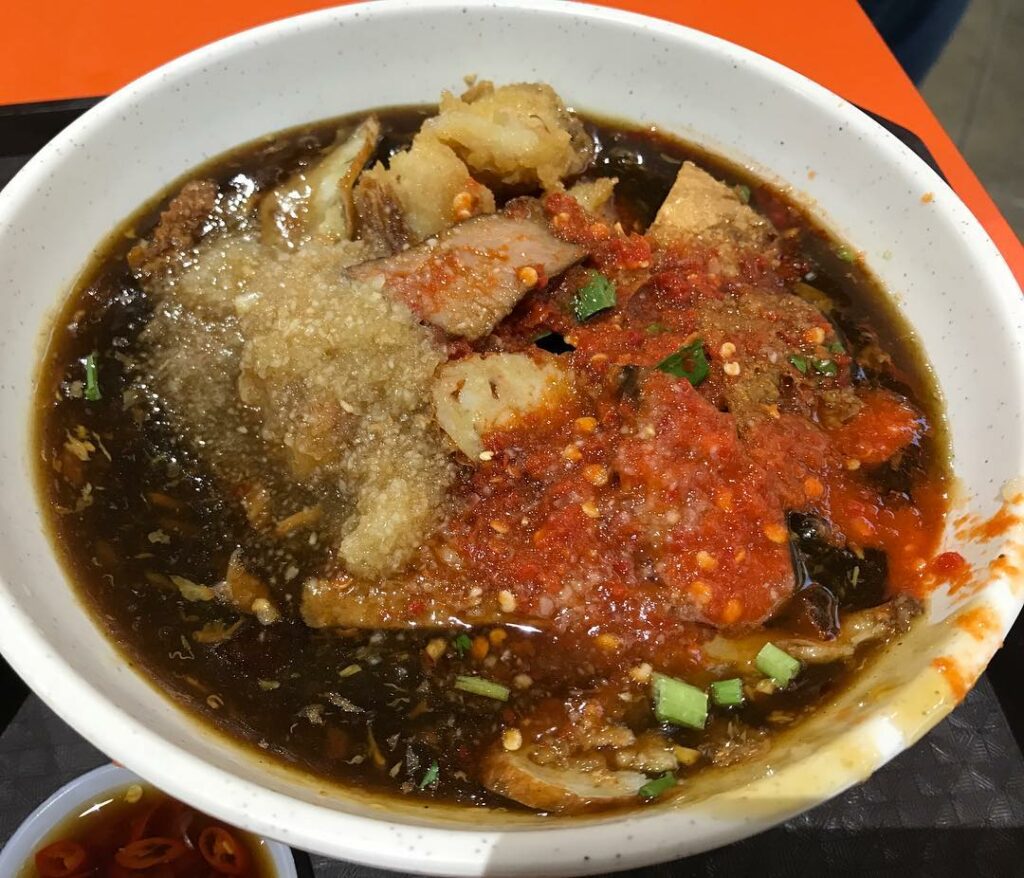 Image credit: @jactan28  
Another noodle stall that boasts a long queue, Mei Xiang Lor Mee pushes out lor mee ($3) and prawn noodles ($3). What makes their lor mee so special is their generous serving of ingredients, which includes ngoh hiang and fishcake. Be sure to load up on their garlic and chilli to further elevate the flavour of the starchy broth.
Unit number: #01-10
Opening hours: Daily 6am to 3pm
---
10. Jefri The Original Botak Chicken Rice
---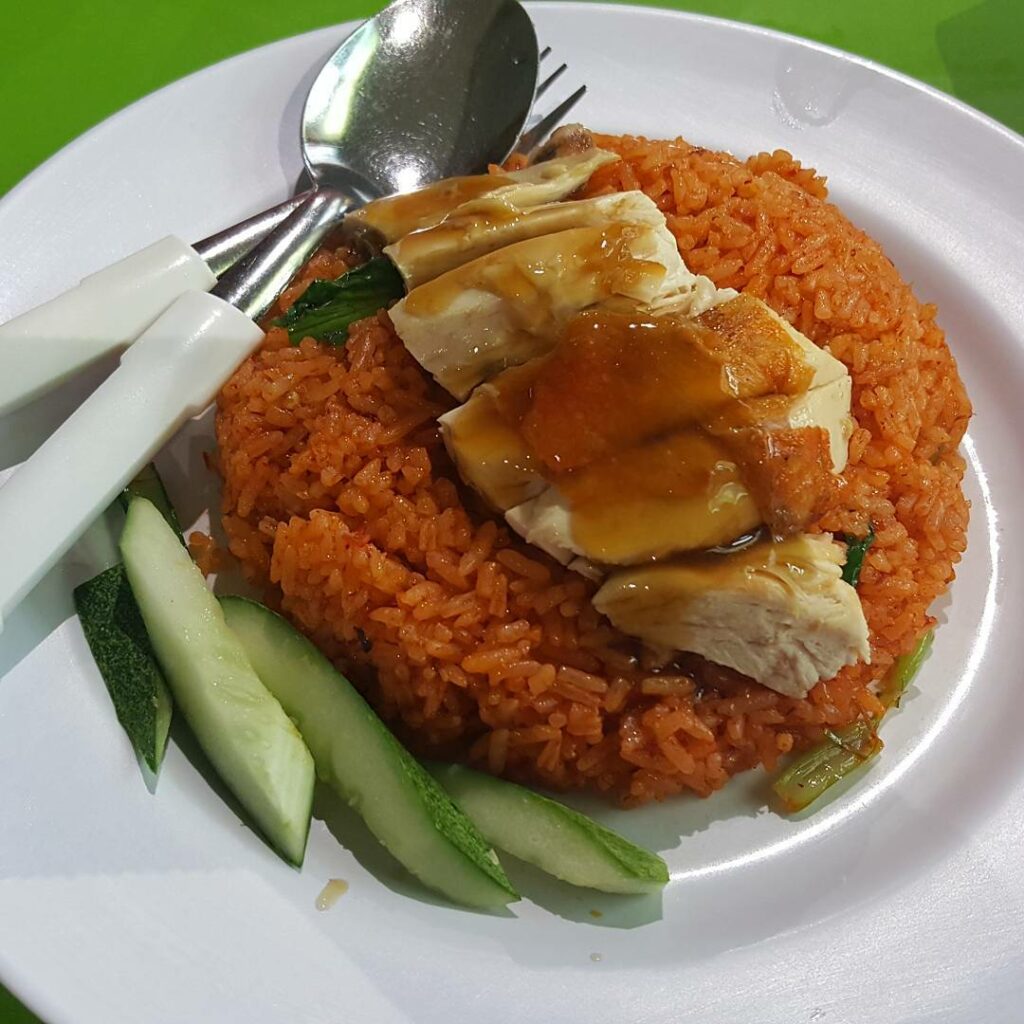 Image credit: @manivijayakumar_jawad
Jefri The Original Botak Chicken Rice is best known for their Nasi Goreng Ayam ($3.50) featuring bright orange rice. Their deep-fried chicken is highlighted by a crackling skin that goes well with the tangy chilli sauce served on the side. They also do other dishes including Mee Hong Kong ($3) and Mee Soup ($3).
Unit number: #01-07
Opening hours: Mon-Fri 10:30am to 10pm, Sat 10:30am to 9pm
---
Yummy nosh all around Bedok
---
Bedok is blessed with delicious hawker food all around. If you're still around the area, check out halal mookata stall The Talking Cow or these Bedok North food places.
---
Featured image taken from Instagram user @yammi1013 's post.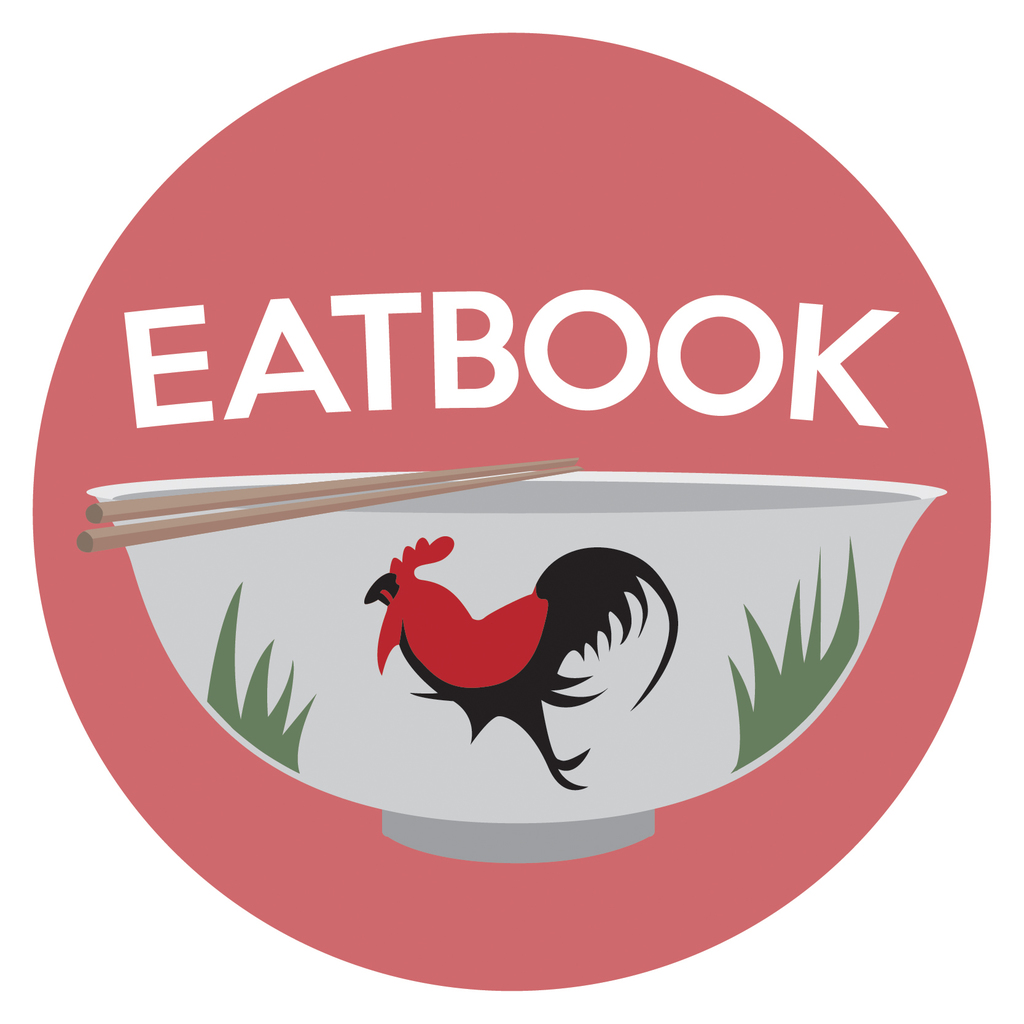 Drop us your email so you won't miss the latest news.