The Thai Society XXL ma la boat noodles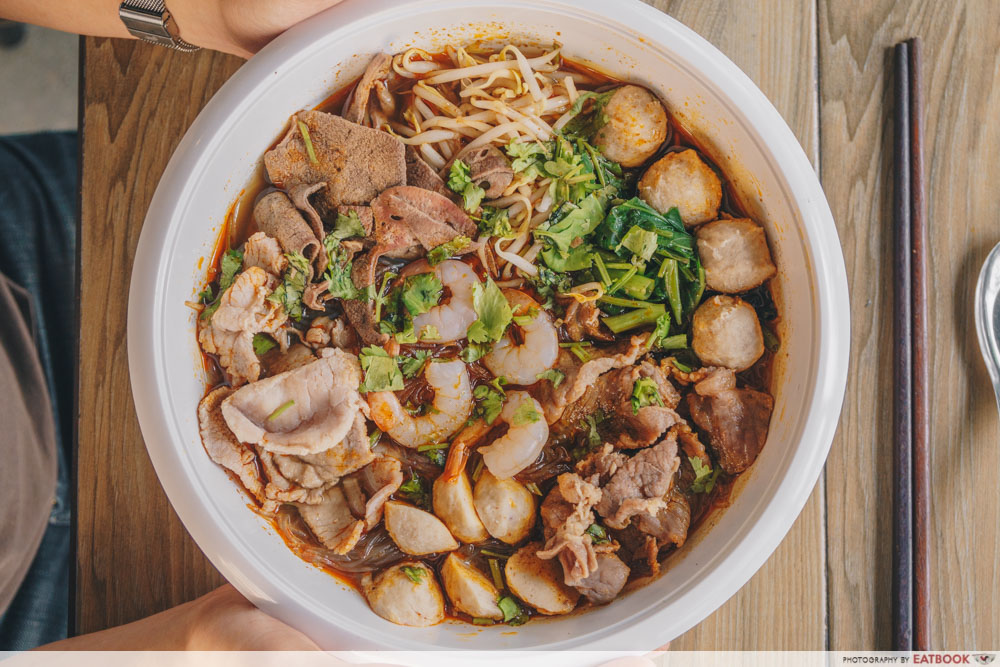 I have a love-hate relationship with spicy food. There are times where I find myself craving for a McSpicy, or a da la ma la stir fry. But this craving is short-lived, as I sorely regret its violent after-effects the next day.
When I was assigned to check out The Thai Society, I was a little nonchalant about it. How spicy can a bowl of ma la boat noodles be? Heck, I've conquered TWO patties of McSpicy, so this shouldn't be a problem. I was wrong.
Food at The Thai Society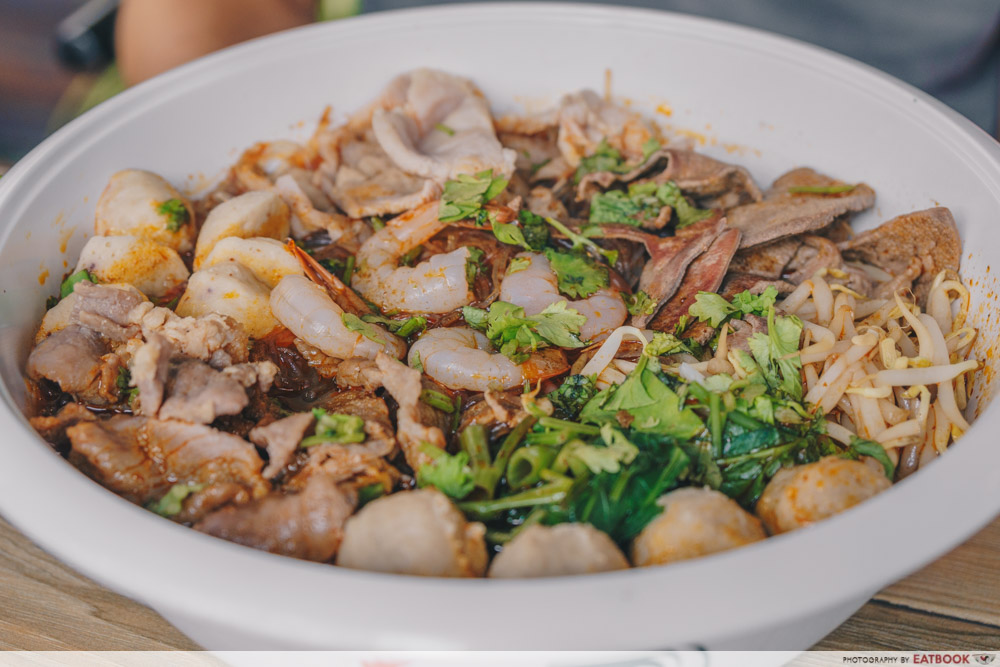 If you're wondering how boat noodles got their name, these noodles used to be sold by riverboat vendors along Bangkok's narrow canals. Because of its limited size, the vendor had to do everything onboard their boat. This includes paddling the boat, cooking the noodles, collecting money and washing the dishes.
The bowls were intentionally kept small, such that it would be easy to hand over to customers and to prevent the soup from spilling. However, as Bangkok grew into a busy city, the canals were drained to make way for roads and vendors soon moved into regular shops in the 70s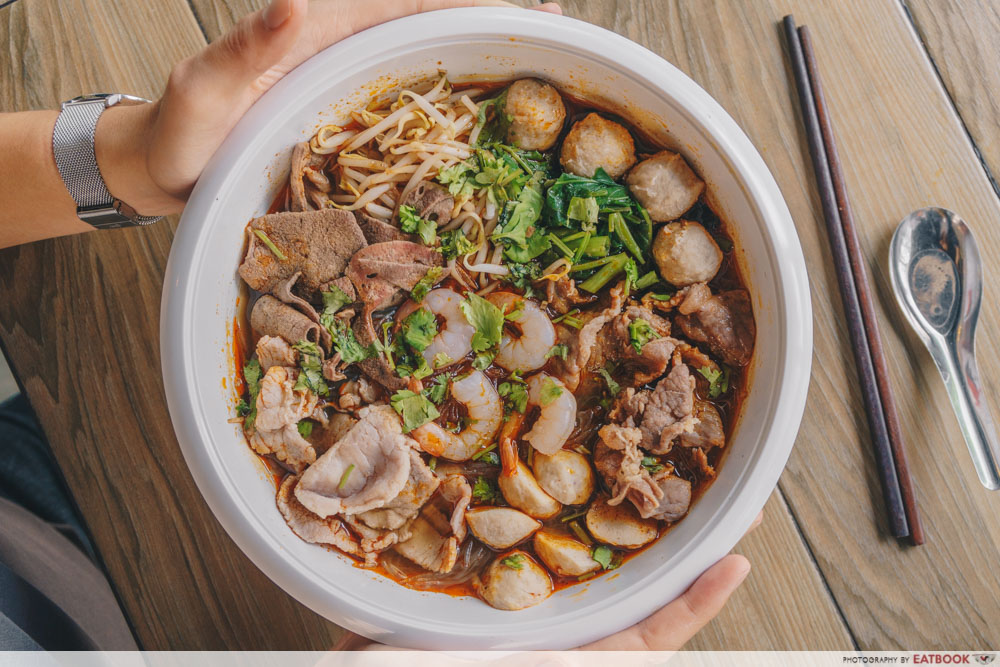 Fast forward to 2018, you can now choose between Medium ($7++) and Super Size ($19++) boat noodles in Singapore. Feeding two to three very brave souls, the "super size" noodles lets you choose between glass or rice noodles, and a soup base of red tom yum, herb boat noodle, or ma la.
You'll also get two glasses of lemongrass drink when you order the Super Size, to help quench out any potential heartburn.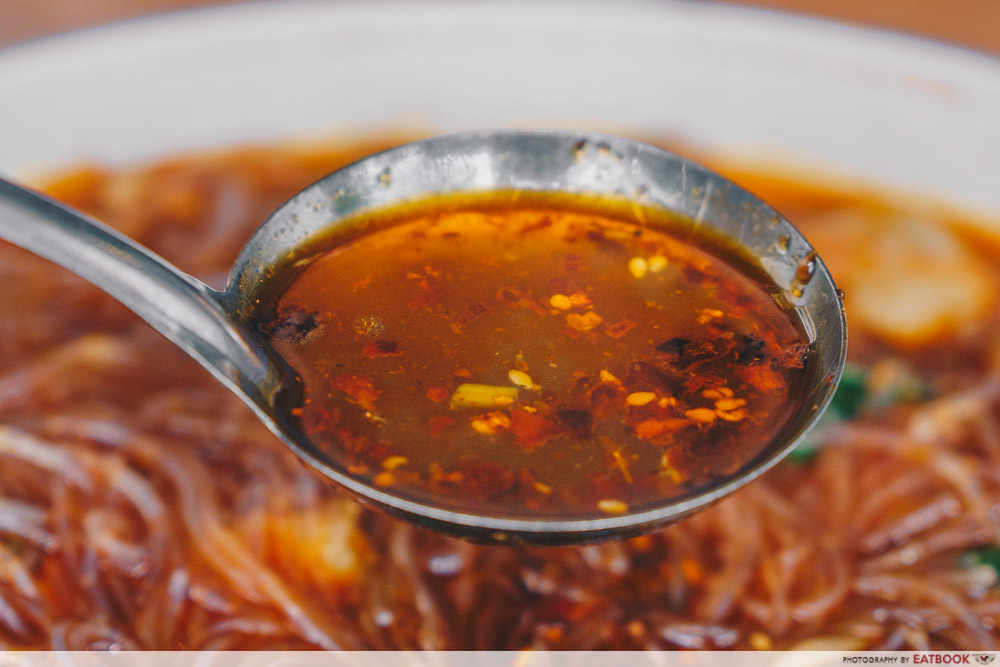 The pork broth was packed with a layer of chilli oil, with the thick musky smell of ma la wafting into our noses.
You won't find any sichuan peppercorns here, yet the soup remained equally numbing.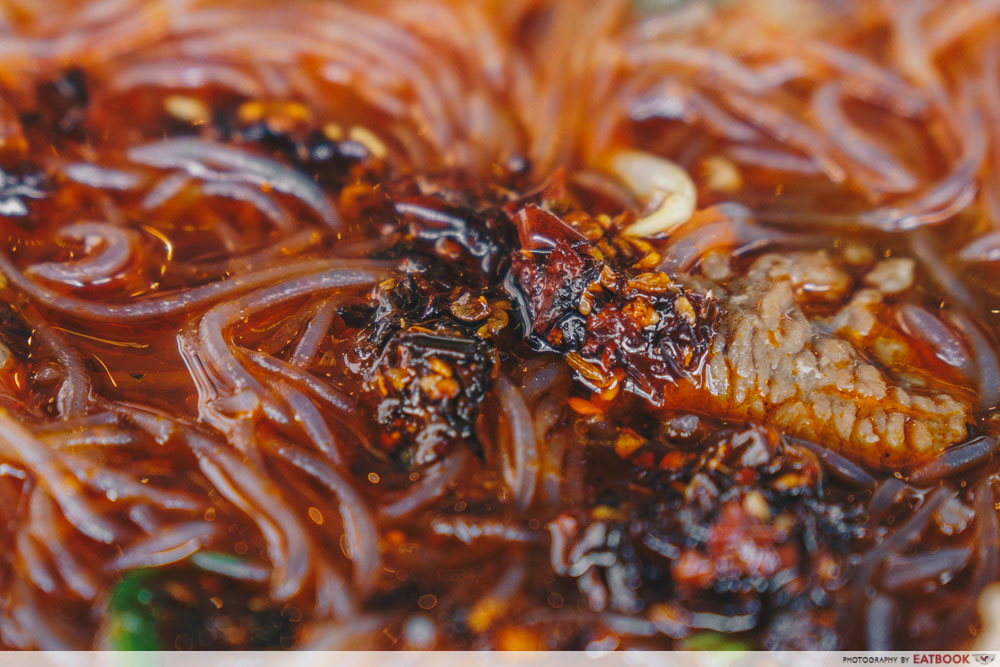 You know the soup is going to be fiery just by looking at it. A closer inspection also reveals plenty of dried chilli with their seeds intact – where all the heat is concentrated.
And I was right, the soup was immensely spicy, stinging my mouth and remaining inside even after 10 minutes. The broth was well-seasoned with lots of depth, but the spiciness was so intense that it stripped my taste-buds in the course of two sips.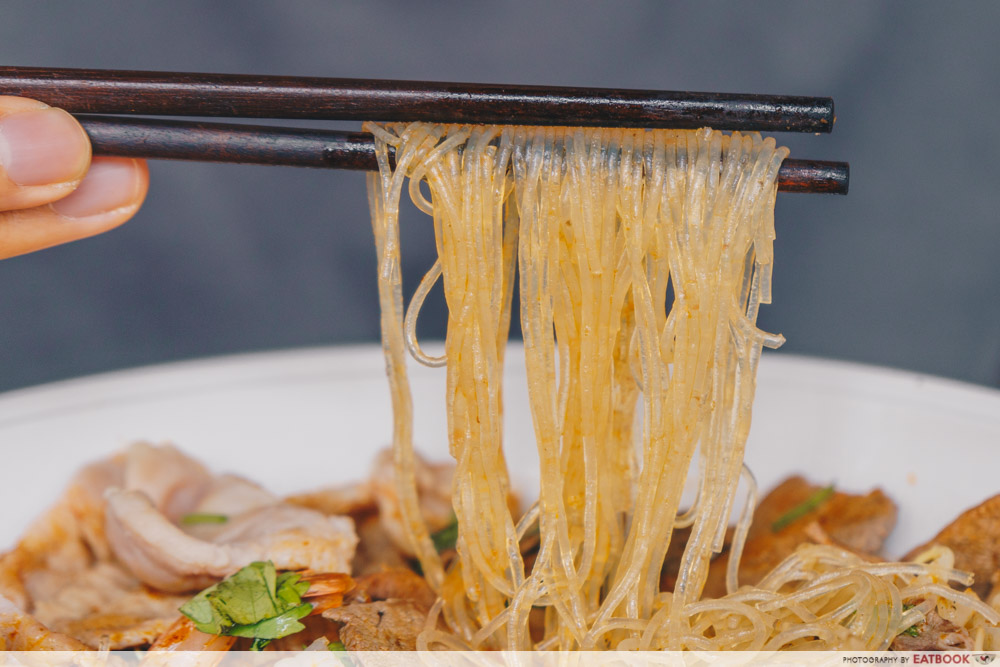 We went for the traditional glass noodles which were springy and silky smooth. The noodles soaked up the broth well, carrying the same fiery punch that the broth had. I had a few mouthfuls before feeling my lips swell a little.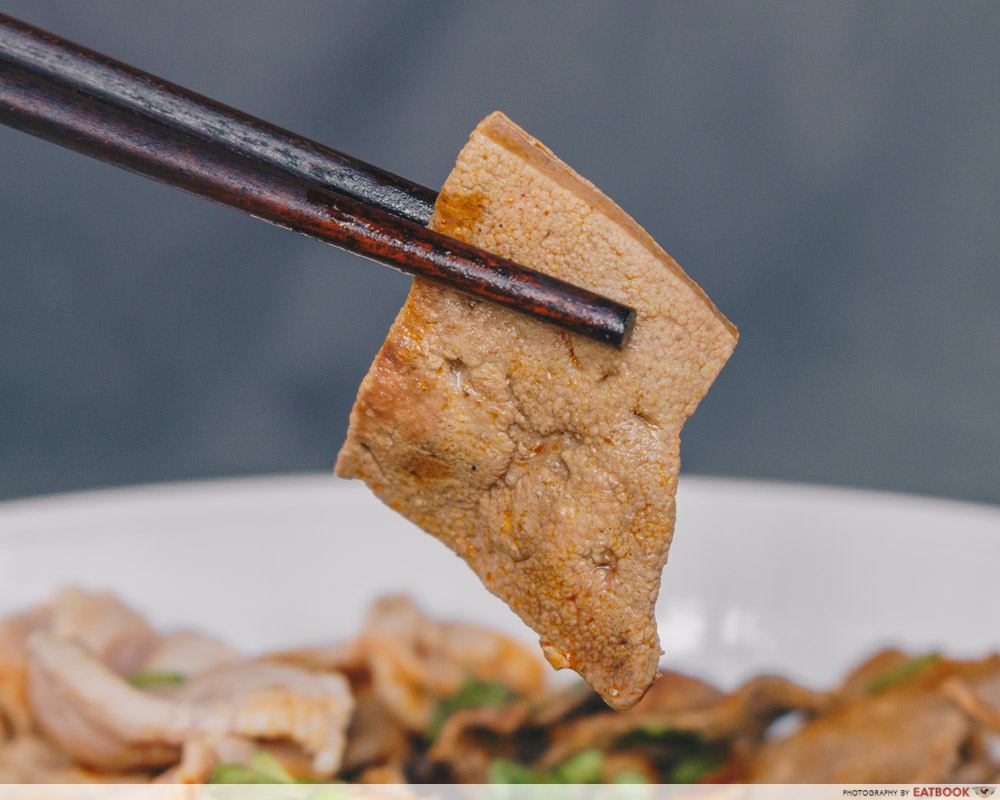 If you get the Super Size, you'll get all the toppings of prawn, beef ball, beef slice, pork liver and pork slice. The pork liver was cooked just right, with a rich and strong flavour that went well with the equally robust broth. This was my favourite out of the toppings inside.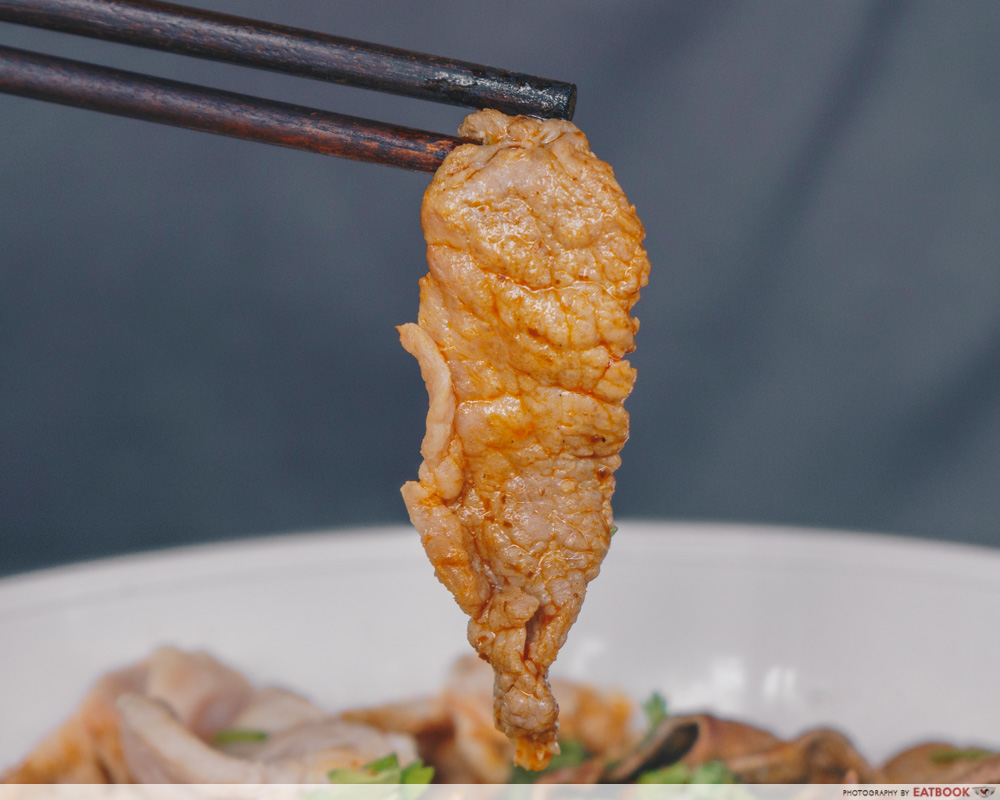 Another meat topping to feature is the sliced beef, which absorbed all of the spicy broth really well. Unfortunately, the strongly-flavoured soup overpowered the meat, making it difficult to taste anything besides its firm texture.
Ambience at The Thai Society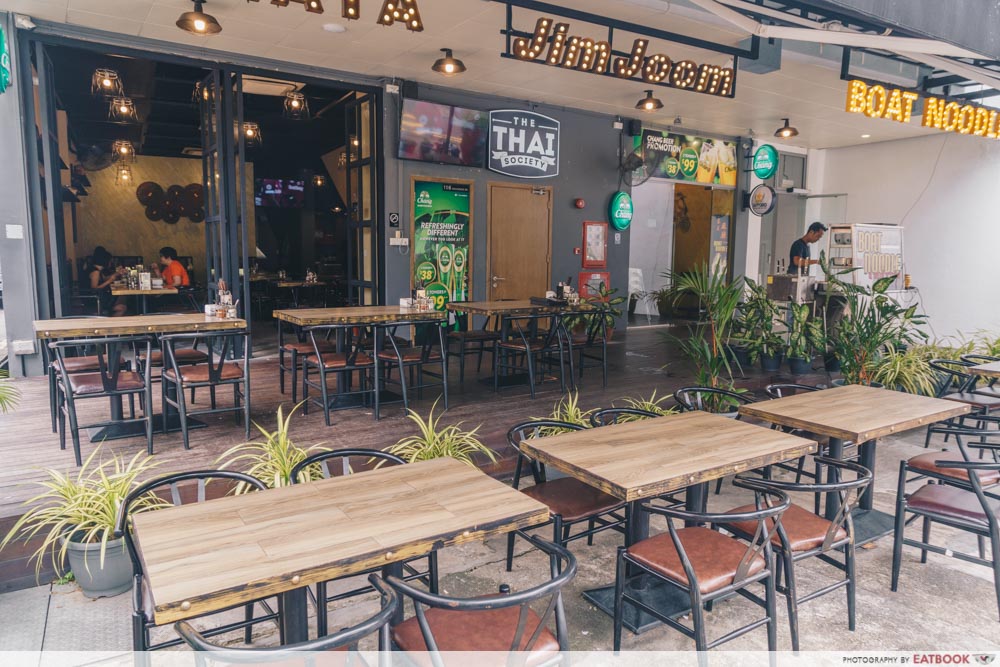 Located a mere five minutes walk away from Little India MRT, there's an indoor and outdoor seating area. If you're looking to chill out in the afternoon, sit by the tranquil MacKenzie Road that faces Mt Emily park and hang out with a pint of beer.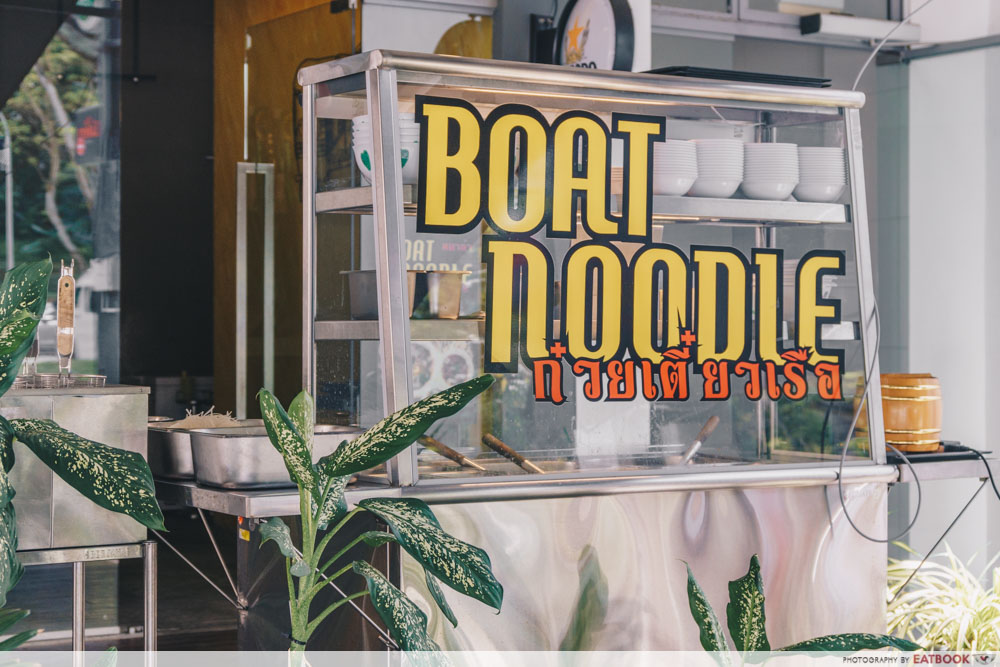 The boat noodles are prepared just like how its done in Thailand – right in front of the store so that you can catch all the action.
The verdict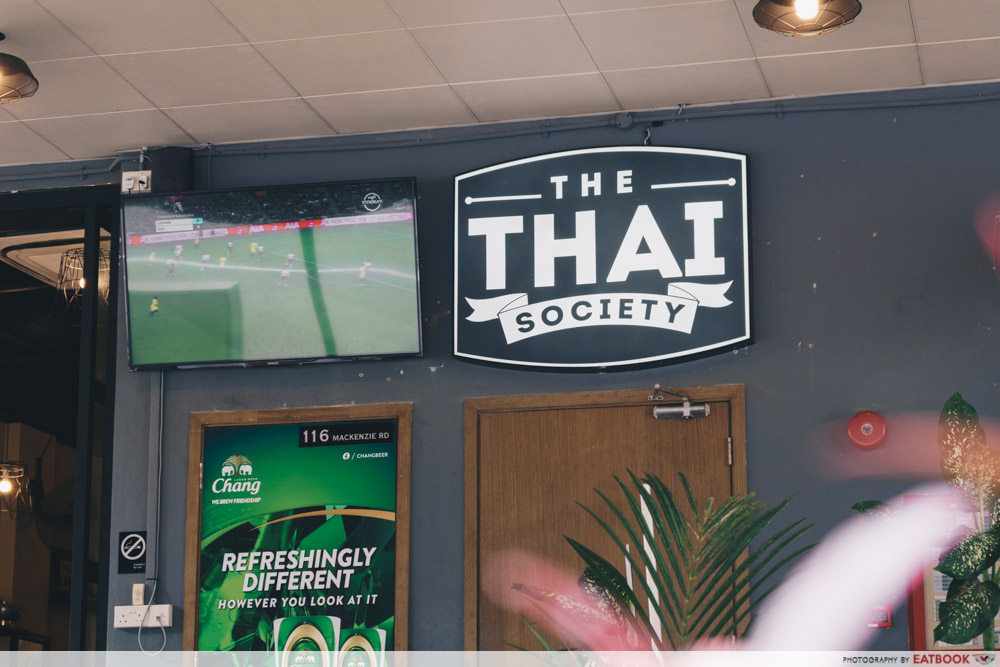 If you're a fan of anything spicy or simply love chewing on chilli padis for fun, then the boat noodles at The Thai Society are just the thing for you. I personally found the soup to be too spicy, making it difficult to enjoy the dish.
But to give the restaurant credit, each ingredient were cooked well. It was just a huge pity that the intense spiciness removed most of the fun for me.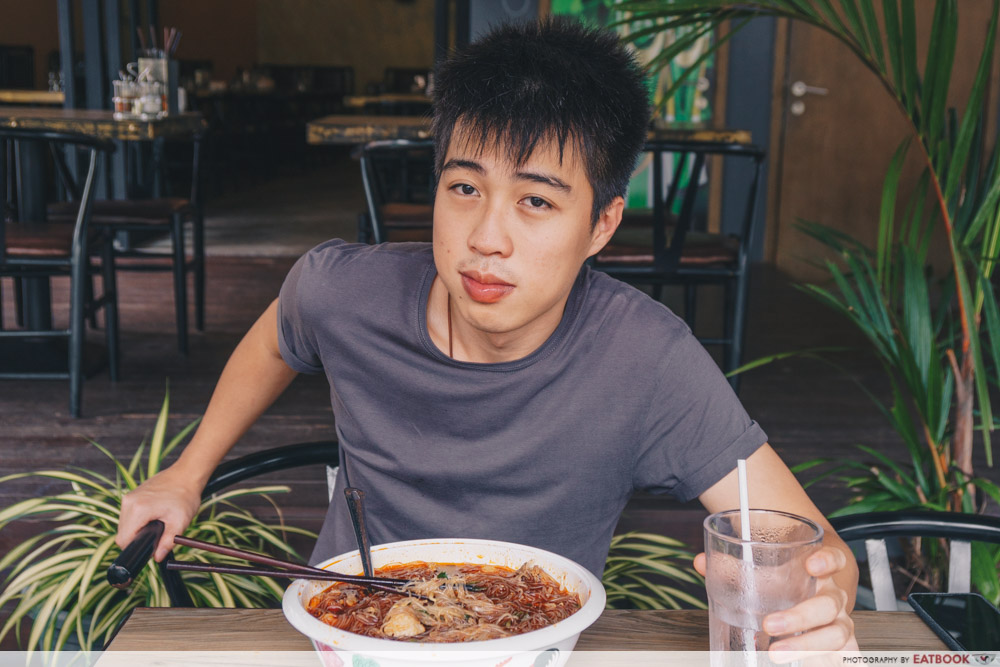 If my lips weren't so swollen, I would have loved to finish more of these noodles. Unfortunately, I had to stop, because I could feel a numbing sensation to my mouth. This was one of the spiciest bowl of noodles I've ever had.
If you've tried the noodles here, let us know in the comments below just how spicy they are.
Address: 116 MacKenzie Road, Singapore 228710
Opening hours: Daily 11:30am to 11pm
Website | Menu
Photos taken by Ho Jing Yi.
This is an independent review by Eatbook.
Summary
Pros
– Great for spice lovers
– Ingredients were cooked just right
– Good location
Cons
– Soup was too spicy to taste any of the other ingredients

Recommended dishes: XXL Ma La Boat Noodles ($19++)
Opening hours: Daily 11:30am to 11pm

Address: 116 MacKenzie Road, Singapore 228710