The Wonderment Collective at Aljunied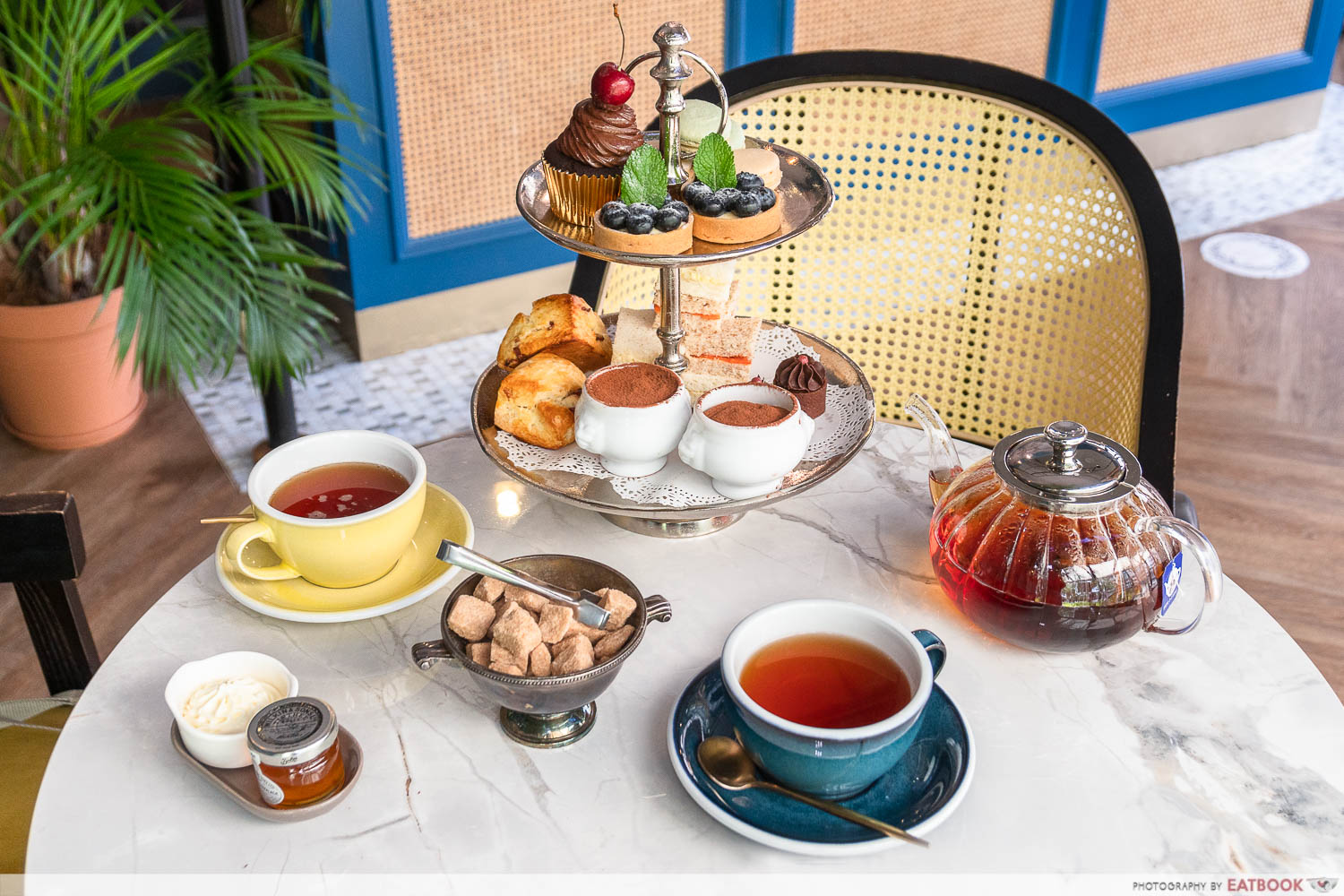 I don't really have high tea often, mainly because I've always thought of the experience as way too fancy and out of my budget. Upon discovering The Wonderment Collective and their affordably-priced high tea sets, I decided to pay them a visit with my colleague, curious as to whether it could become my new go-to cafe for high tea.
Dewgather Review: New Cafe At The Star Vista With Cotton Candy French Toast And Fried Chicken And Waffles
Food at The Wonderment Collective 
We ordered the Afternoon Tea Set For Two ($60), but The Wonderment Collective offers a set For Three ($80), as well as other breakfast mains and bakes too.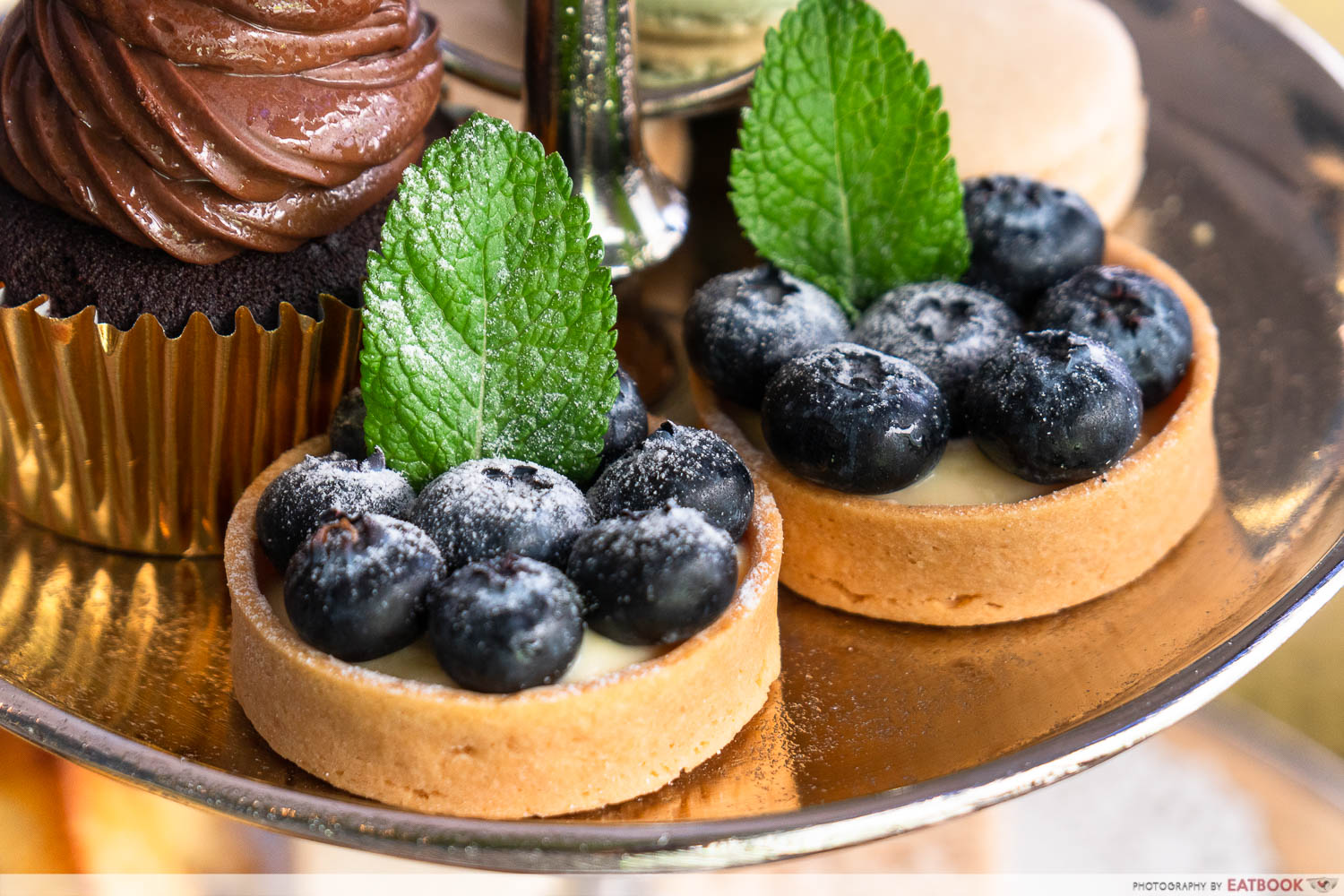 We started off our experience with two mini Blueberry Tarts, which were adorned with fresh berries and topped with a mint leaf. 
The custard filling provided a creaminess that elevated the bursts of sweetness from the blueberries. Throughout the course of our shoot, the filling did not turn the crust soggy at all, and I appreciated the sturdy, buttery tart shell.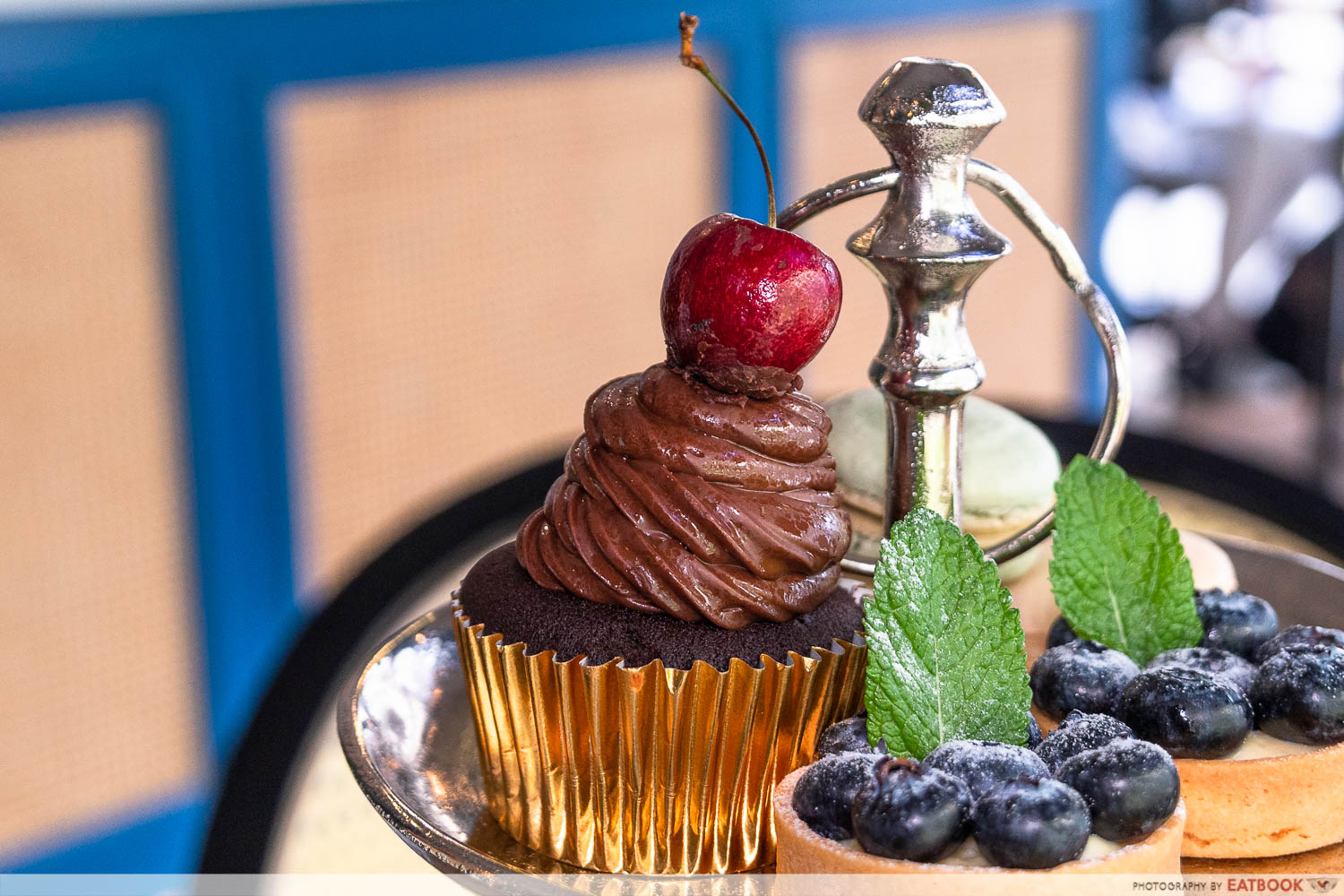 The Chocolate Cupcake is one of the bigger items in the set, and boasts swirls of chocolate ganache on top, rather than traditional buttercream frosting.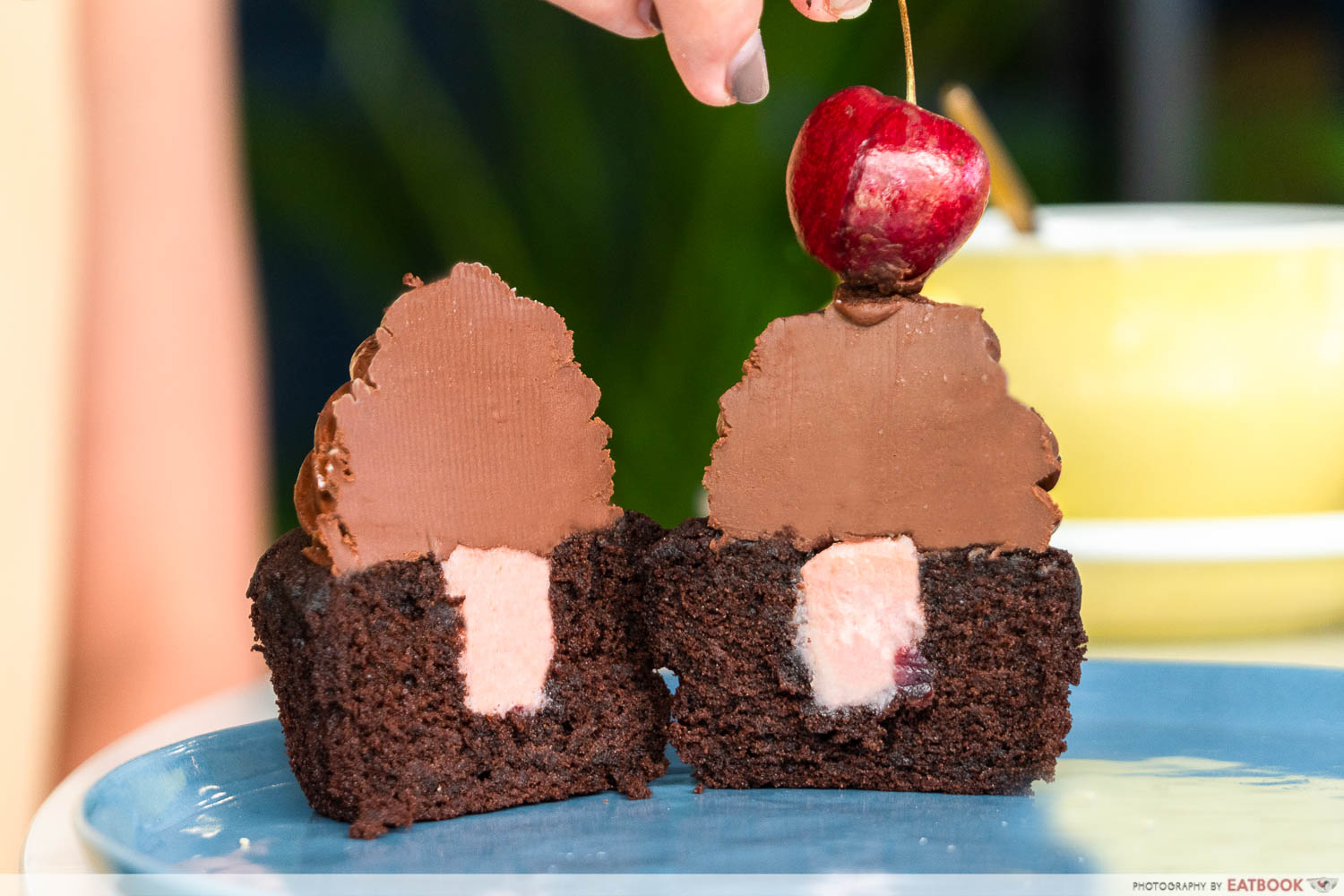 Though it looks impressive, I found that the different components of this cupcake didn't go well together. Without the moister buttercream frosting, the chocolate wasn't able to balance out the dry cupcake, making each bite a bit tough to swallow. 
The strawberry cream in the middle of the cupcake was its saving grace, introducing a degree of sourness and a lighter creaminess that countered the rich, intense chocolate.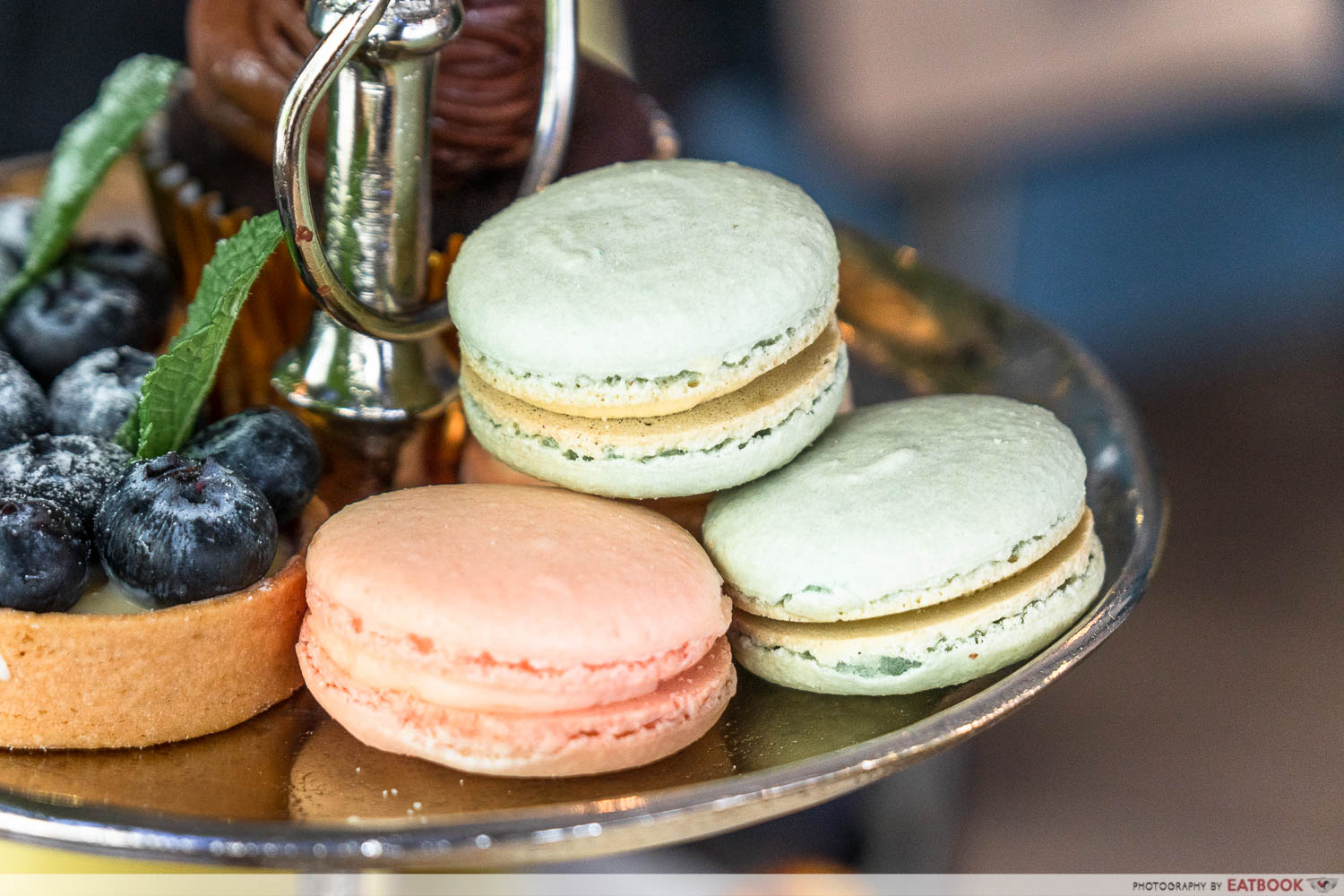 The set also comes with two Strawberry and two Salted Caramel Macarons. These are two of a selection of rotating flavours available.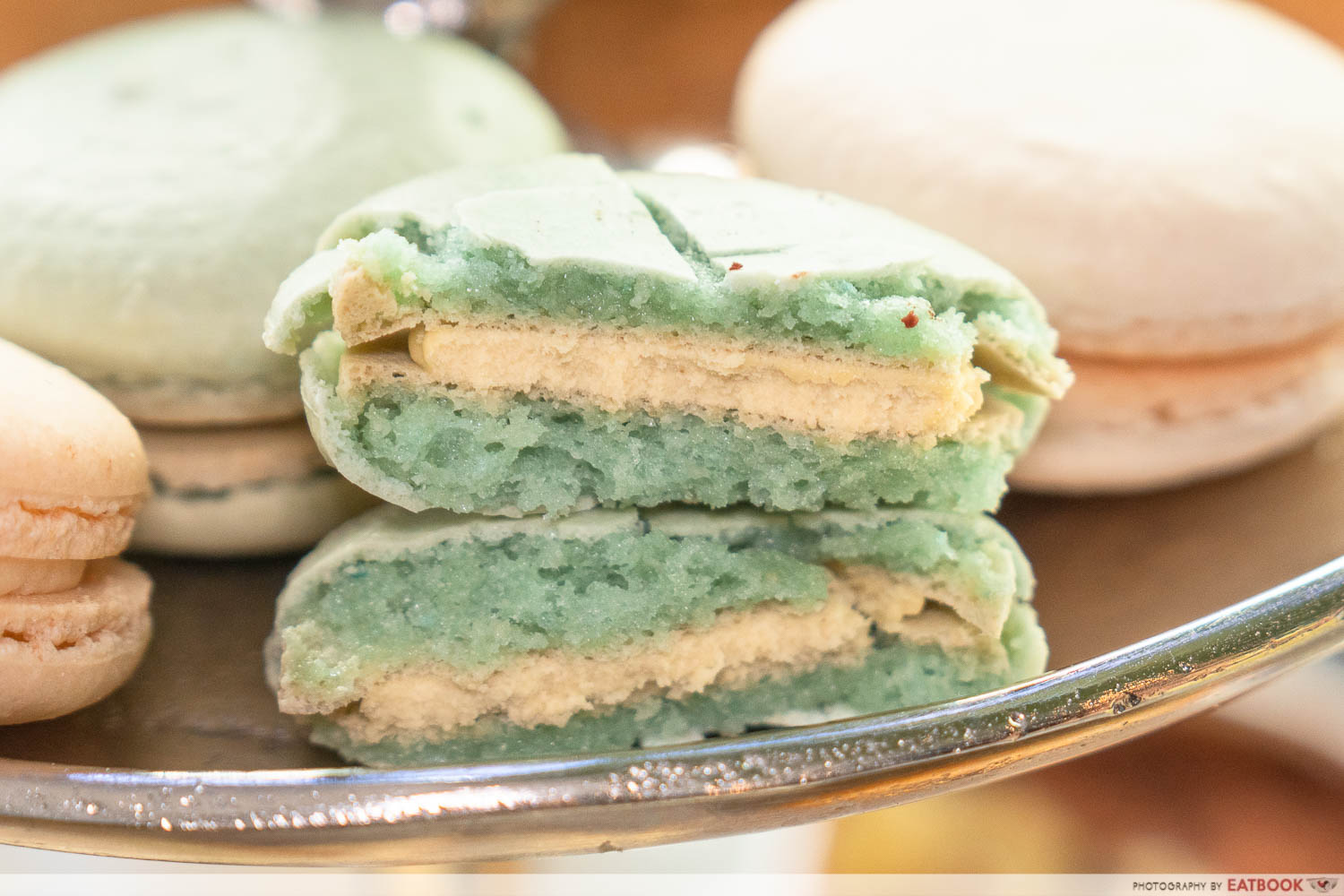 As with any good macaron, the shell was slightly crunchy, and it had a nice chewy bite overall. I found these too sweet, however, with the strawberry and salted caramel flavours being too faint.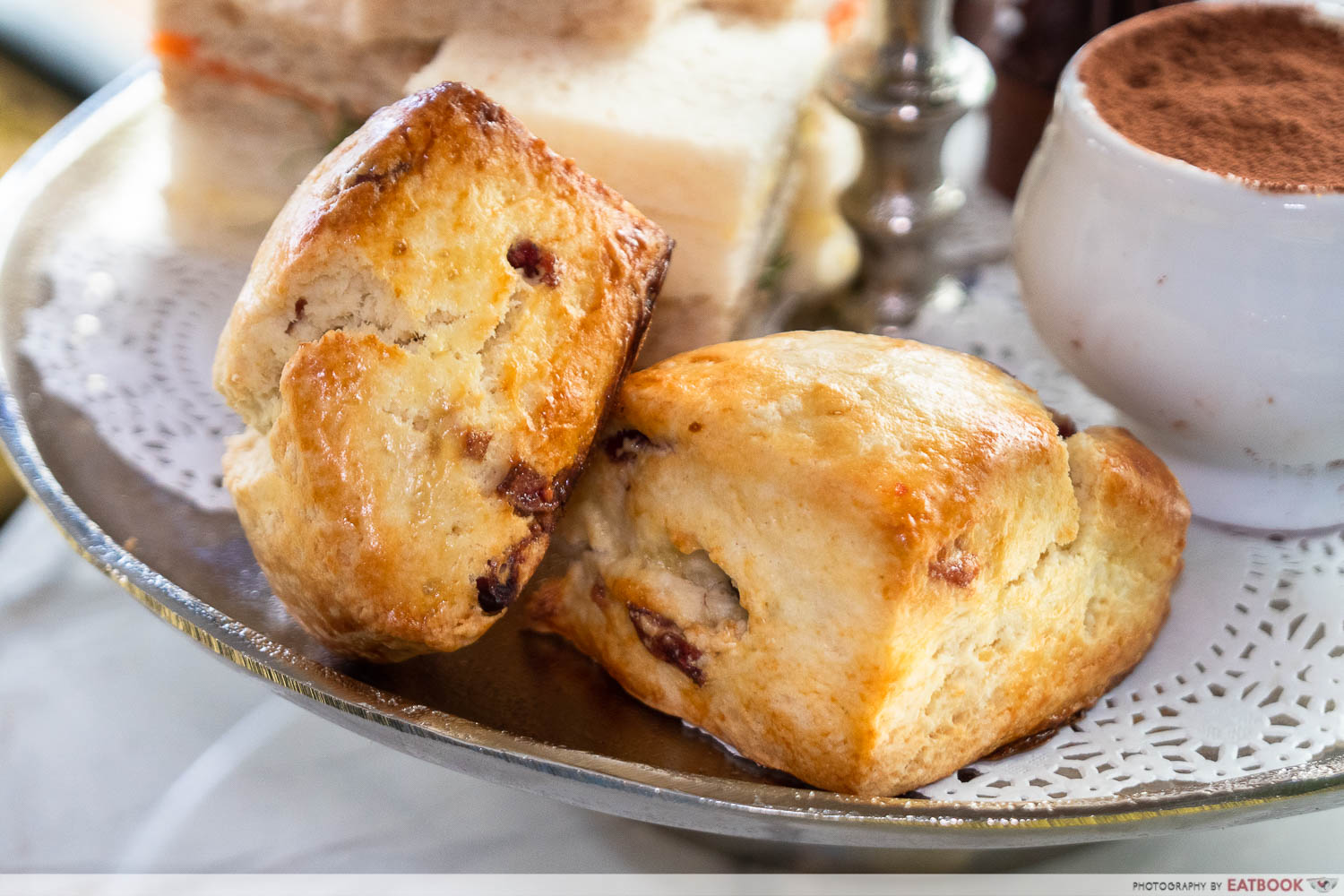 One of my favourites of the high tea was the Cranberry Scones, which come with clotted cream and orange marmalade on the side. As expected, the scone was characteristically crumbly, with bits of raspberry that injected flavour throughout; I wished it was less dry though.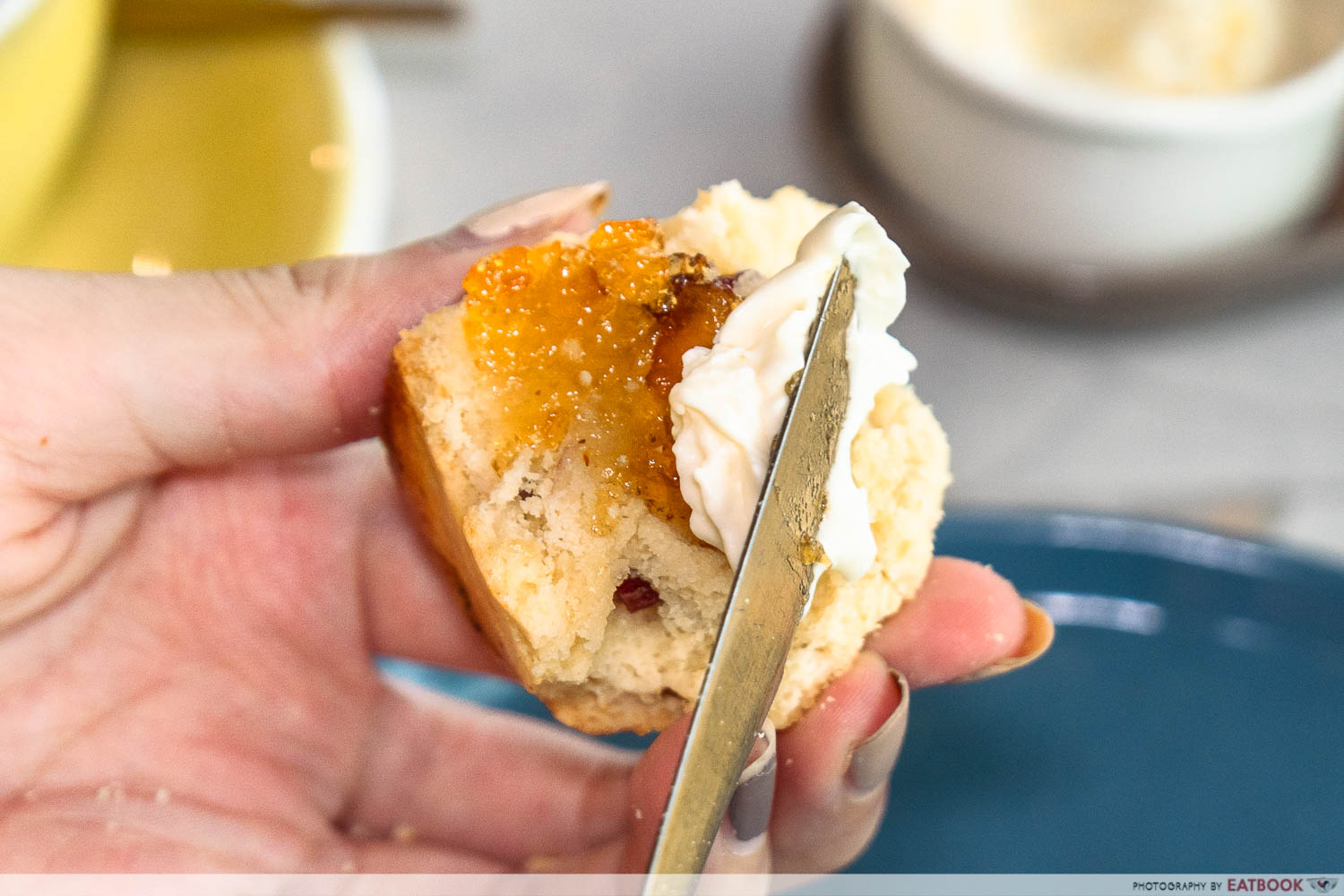 Spreading the orange marmalade on the scone added a nice citrusy zest, with a pleasant bitter aftertaste from the peel. If the sound of that doesn't appeal to you, the clotted cream smoothes it over with its ultra-rich, buttery flavours.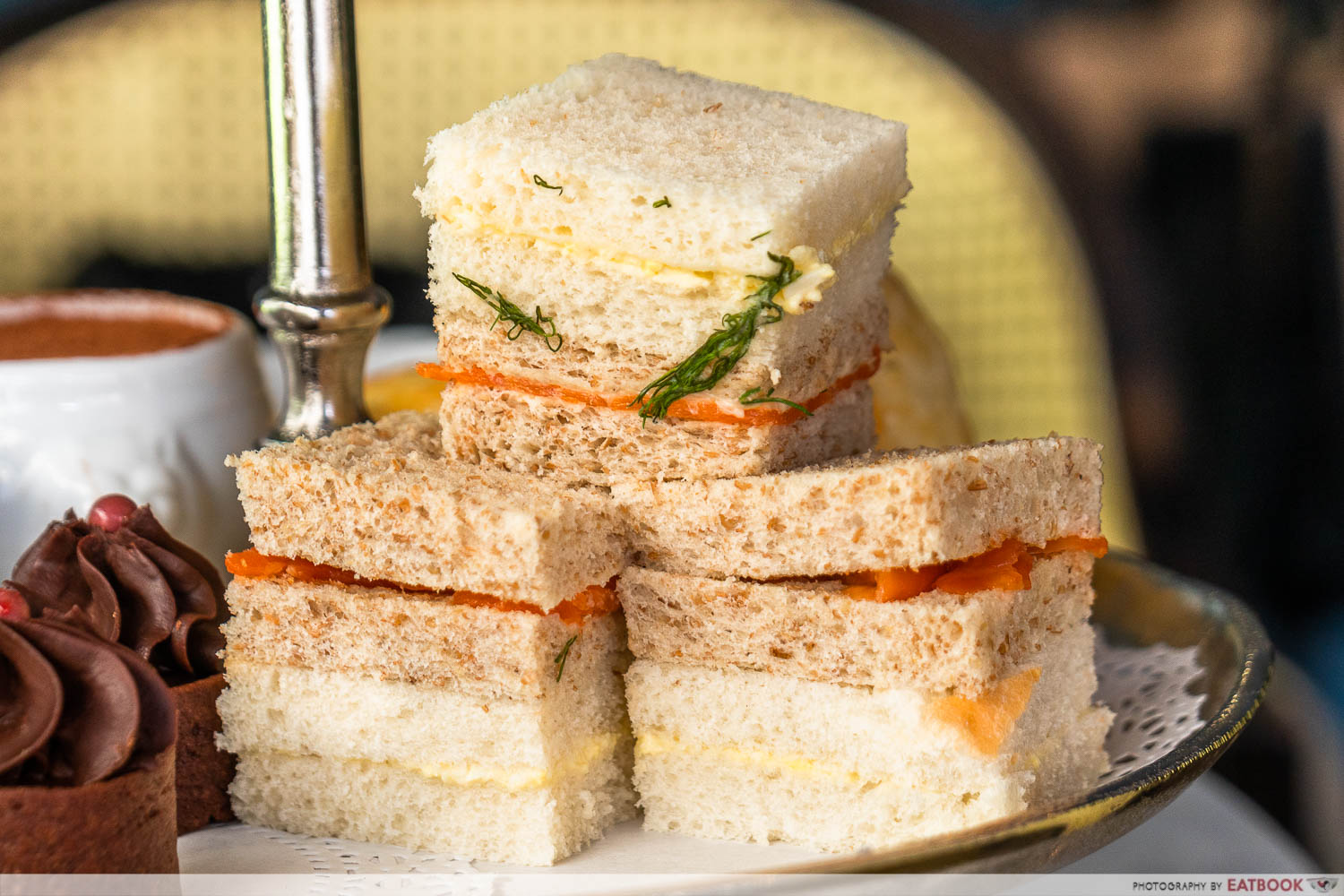 Essential to any high tea set are tea sandwiches, of which we had Egg Mayonnaise, and Salmon, Cream Cheese, and Dill.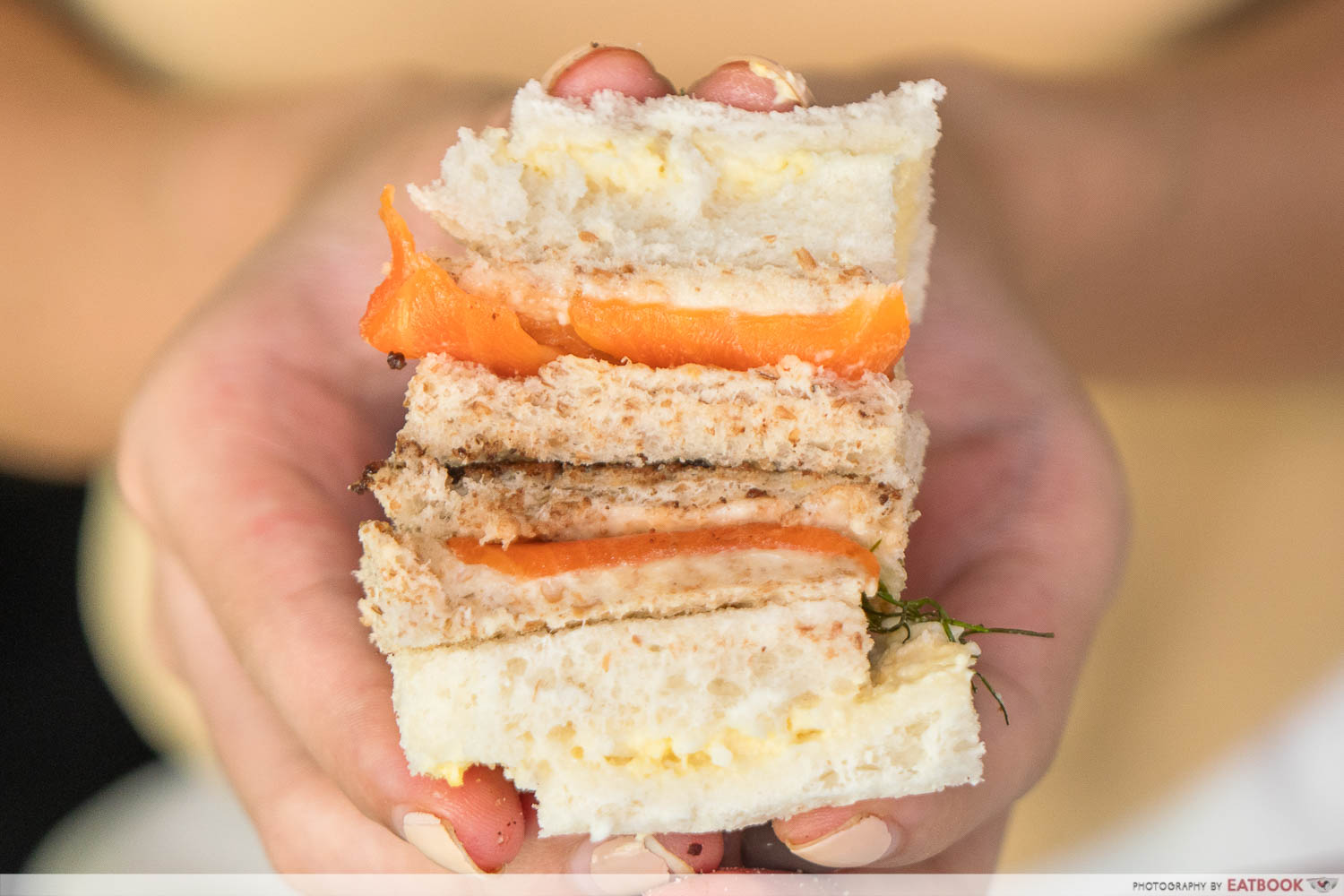 The decent bread-to-filling ratio and the fluffiness of the white and wholemeal bread made these simple and uncomplicated light bites easy to munch on. Additionally, the smoked salmon wasn't overly salty, and the egg mayonnaise was creamy but not overwhelmingly so.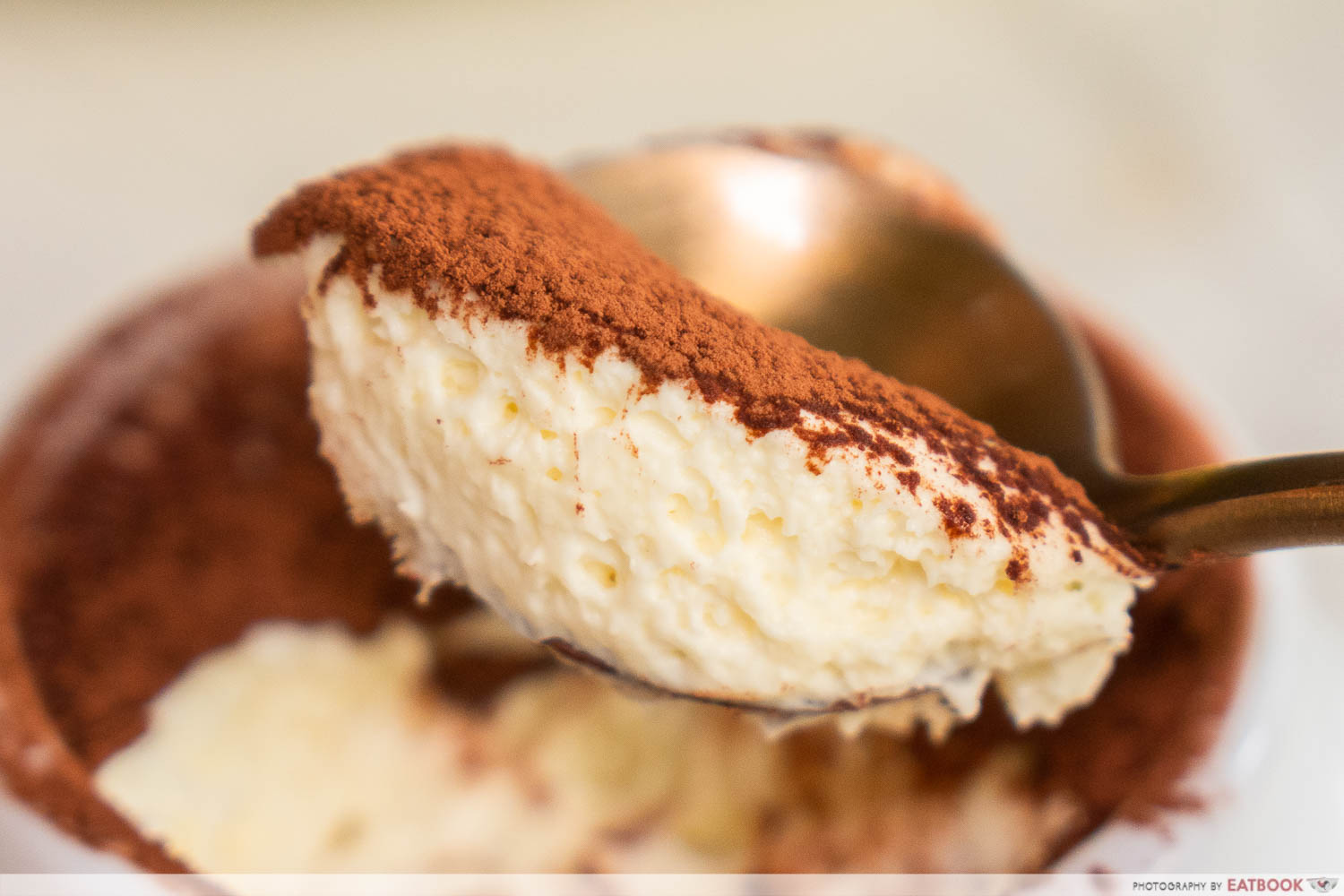 The Tiramisu was one of our favourites of the lot, as we really liked the balance between the layers of espresso-soaked ladyfingers and sweet mascarpone cream. The coffee taste was less prominent than other renditions I've tasted, and fared on the sweeter side.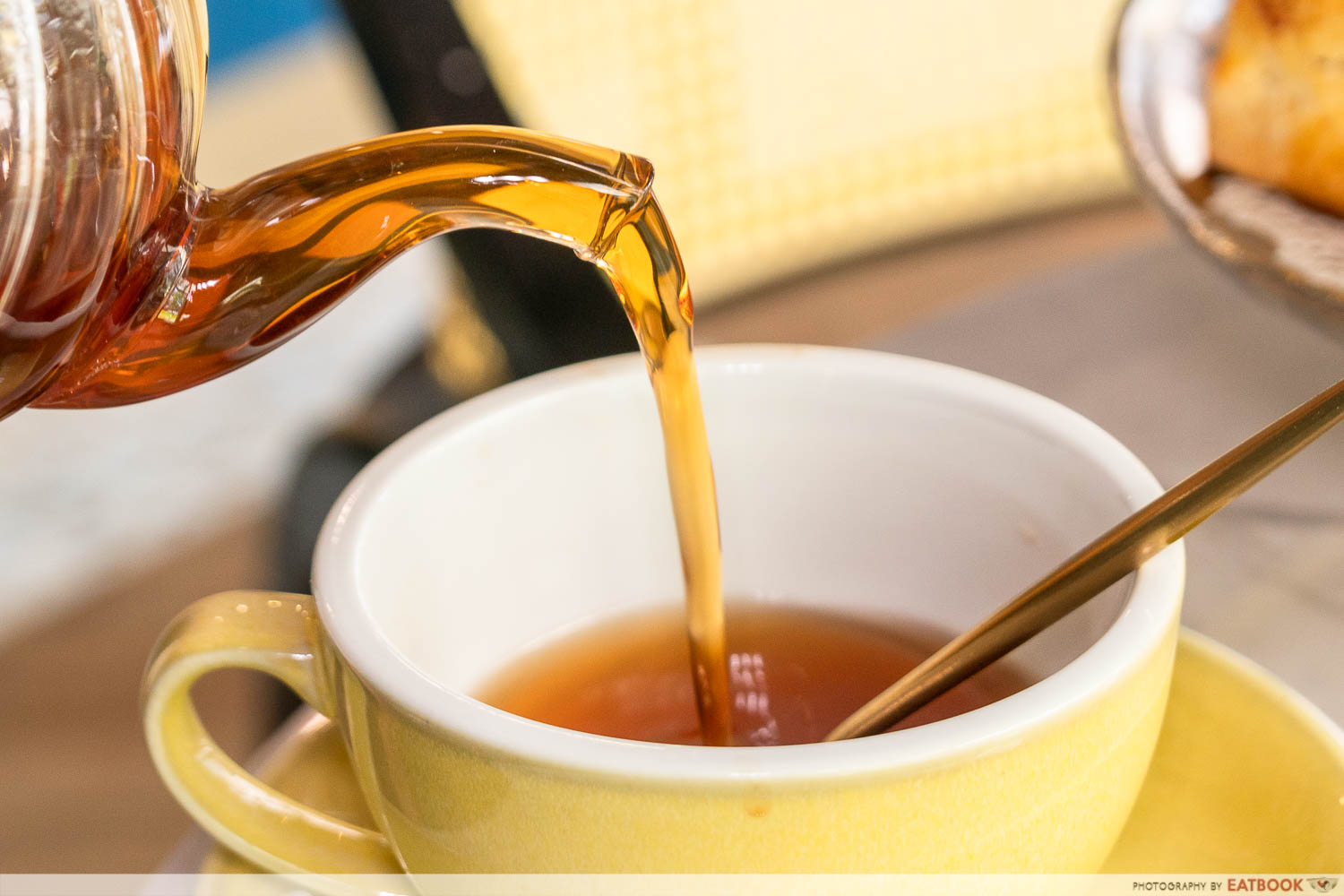 Each afternoon tea set comes with a choice of tea━we went with a classic Earl Grey. All their teas are sourced from the English Tea Shop, with a selection including Chamomile and Lavender, White Tea, Blueberry and Elderflower, and Peppermint.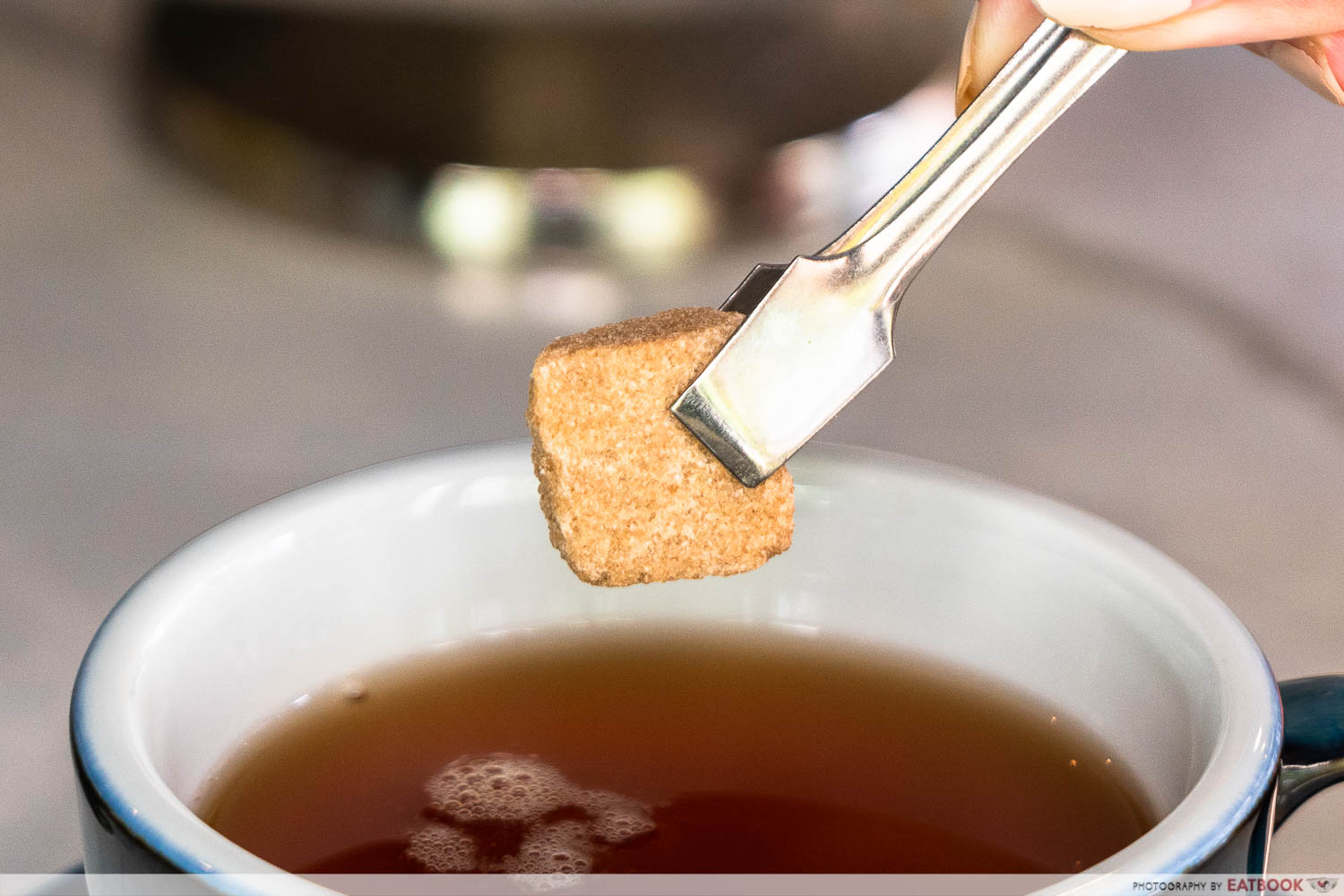 I've always enjoyed the fragrance and floral notes of Earl Grey, so I sipped on my cup happily while enjoying the afternoon. The Wonderment Collective also generously provides a whole pot of sugar cubes, so feel free to plop as many into your tea as you please. 
Ambience at The Wonderment Collective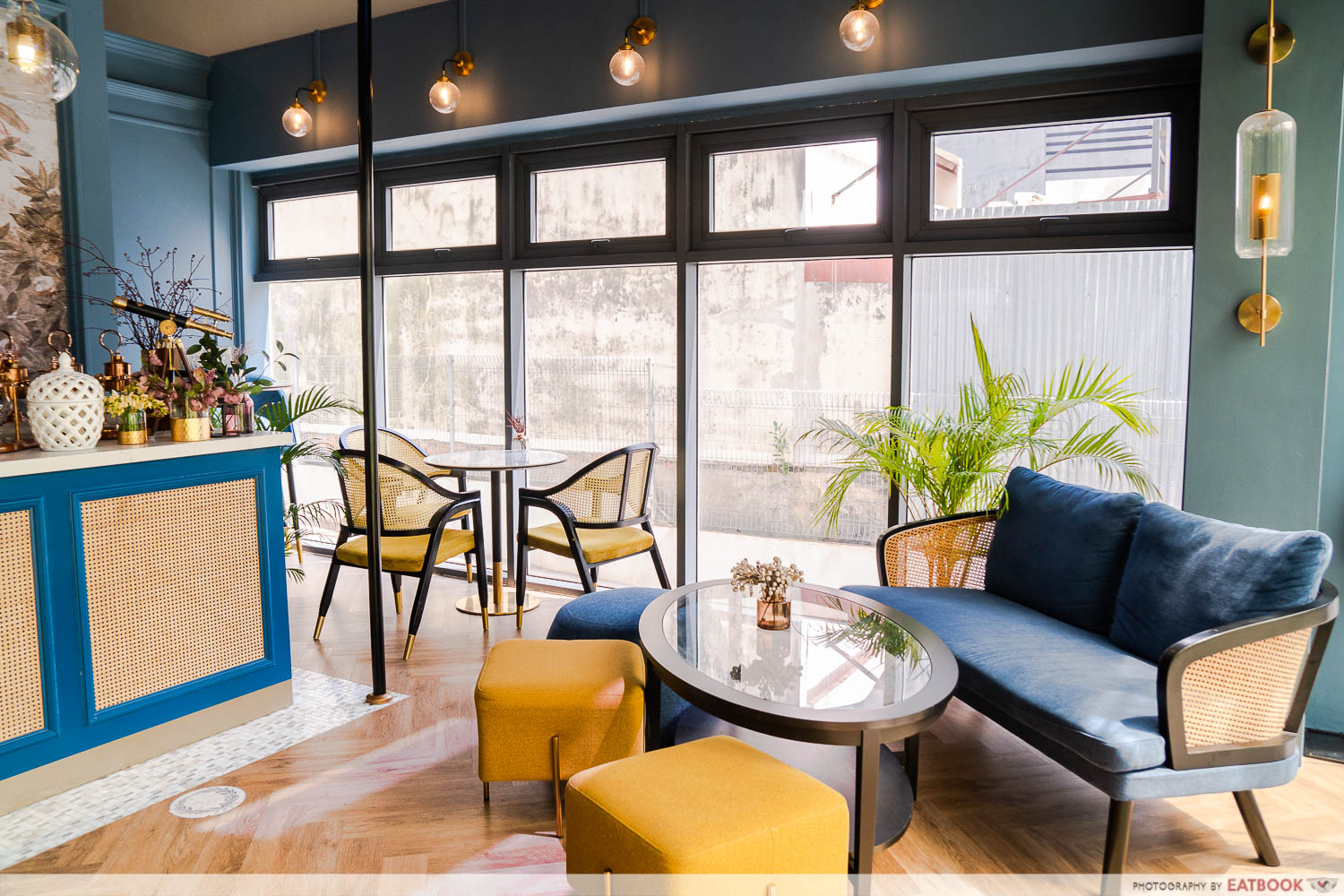 The Wonderment Collective is a mere five-minute walk from Aljunied MRT Station, but its location is definitely one of the more ulu ones I've been to. Sitting on the first level of an unassuming office building, it took us a while to find the cafe. 
There are only a total of three tables available for seating here, but thankfully it doesn't seem to get too crowded throughout the afternoon, so you can enjoy your pastries and desserts in peace. 
My Little Pony Cafe Review: Blue Impossible Burger, Galaxy Soda And More In Orchard Central
The verdict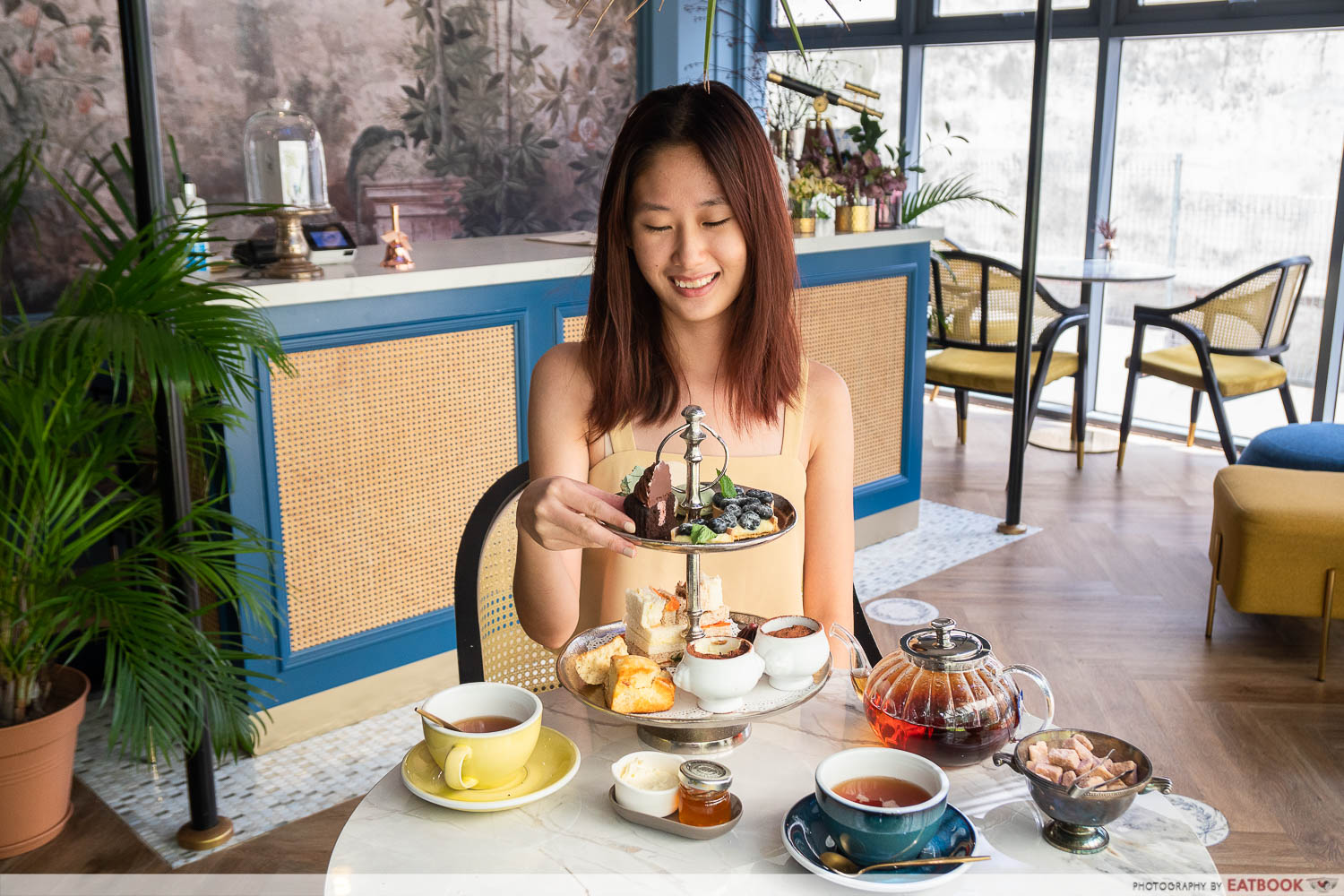 The Wonderment Collective has convinced me that a good high tea experience is not limited to pricey ones at hotels and upscale restaurants. I'll definitely consider bringing a friend or two on my next trip here, when we're looking to lead the tai tai life without breaking the bank. 
If you're looking for more high tea places, check out our list of affordable high tea options at $35++ or less. Additionally, O'Coffee Club currently has a three-tiered high tea set at just $15++/person. 
Address: 90 Lorong 23 Geylang, #01-01, Agrow Building, Singapore 388393
Opening hours: Tue-Fri 10am to 6pm, Sat 12pm to 5pm
Tel: 6980 0793
Website
The Wonderment Collective is a halal-certified eatery.
14 Affordable High Tea Sessions At $35++ Or Less So You Can Lead The Tai Tai Life
Photos taken by Zadelin Wong.
This is an independent review by Eatbook.sg.
The Wonderment Collective Review: Affordable Nett Price Halal High Tea With Tiramisu And Salted Caramel Macarons
The Wonderment Collective Review: Halal Cafe with High Tea At Nett Prices -

7.5/10
Summary
Pros
– Decent spread of items
– Interior decor and music are calming 
Cons
– Chocolate Cupcake was dry
– Limited seating
Recommended dishes: Afternoon Tea Set ($60)
Opening hours: Tue-Fri 10am to 6pm, Sat 12pm to 5pm
Address: 90 Lorong 23 Geylang, #01-01, Agrow Building, Singapore 388393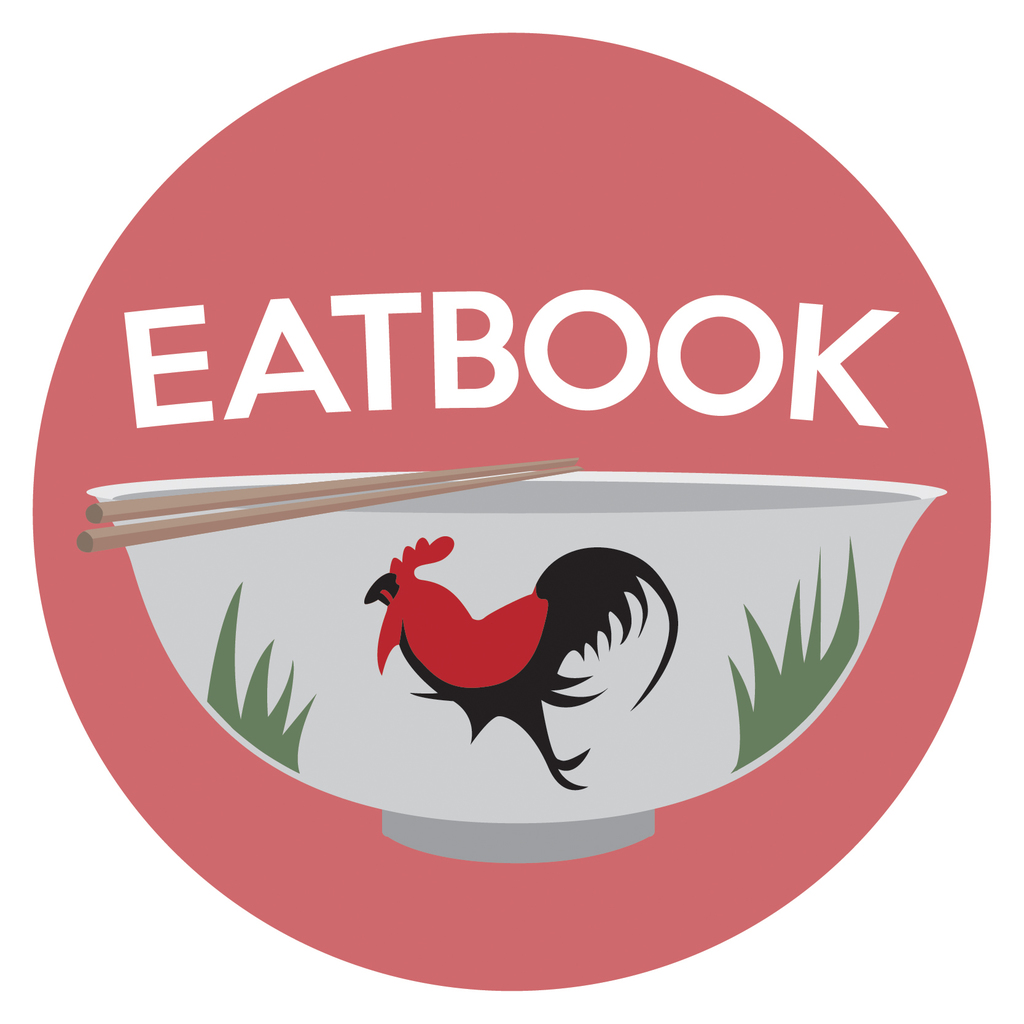 Drop us your email so you won't miss the latest news.