---
Timbre+ Eastside food at Expo 
---
East-siders, we have good news. Timbre Group, the people behind Timbre+ One North, has recently opened a second food park at the Singapore Expo & MAX Atria, named Timbre+ Eastside.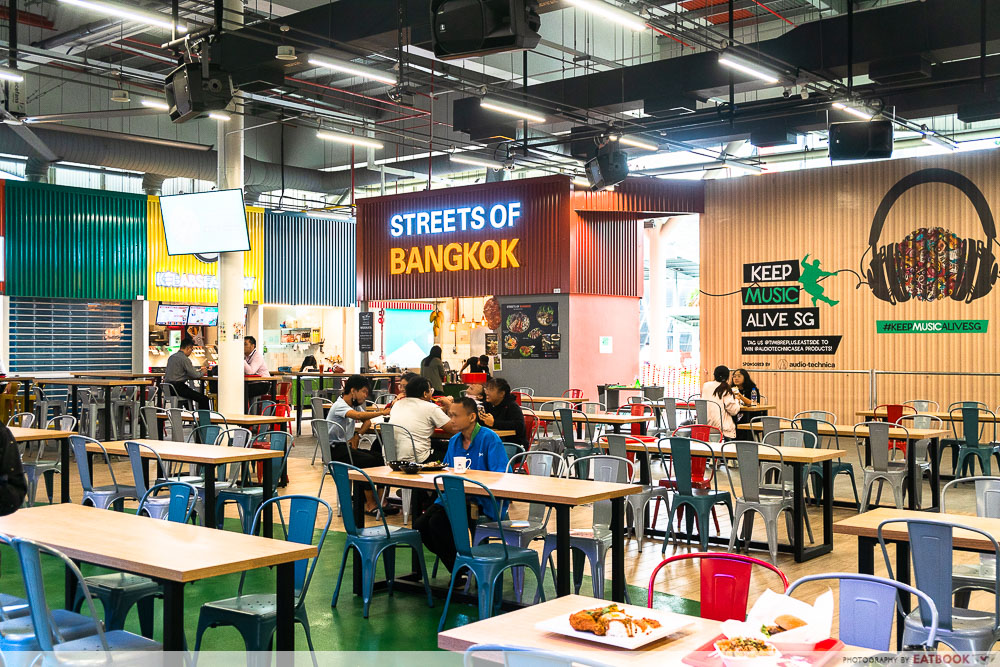 It is said to be Singapore's first sustainable food park, that spans across a 2,000sqm plot of land. You can expect to find a Book Corner, a Studio+, and a range of food stalls. With so many facilities in one area, Timbre+ Eastside may be just the place for your next family outing or a new hangout spot with your friends. 
If you are feeling peckish during your visit, fret not, as Timbre+ Eastside has a whole selection of eateries for you to choose from. If you're paying them a visit, here are the Timbre+ Eastside food options to explore!
---
1. Boon Lay Power Nasi Lemak 
---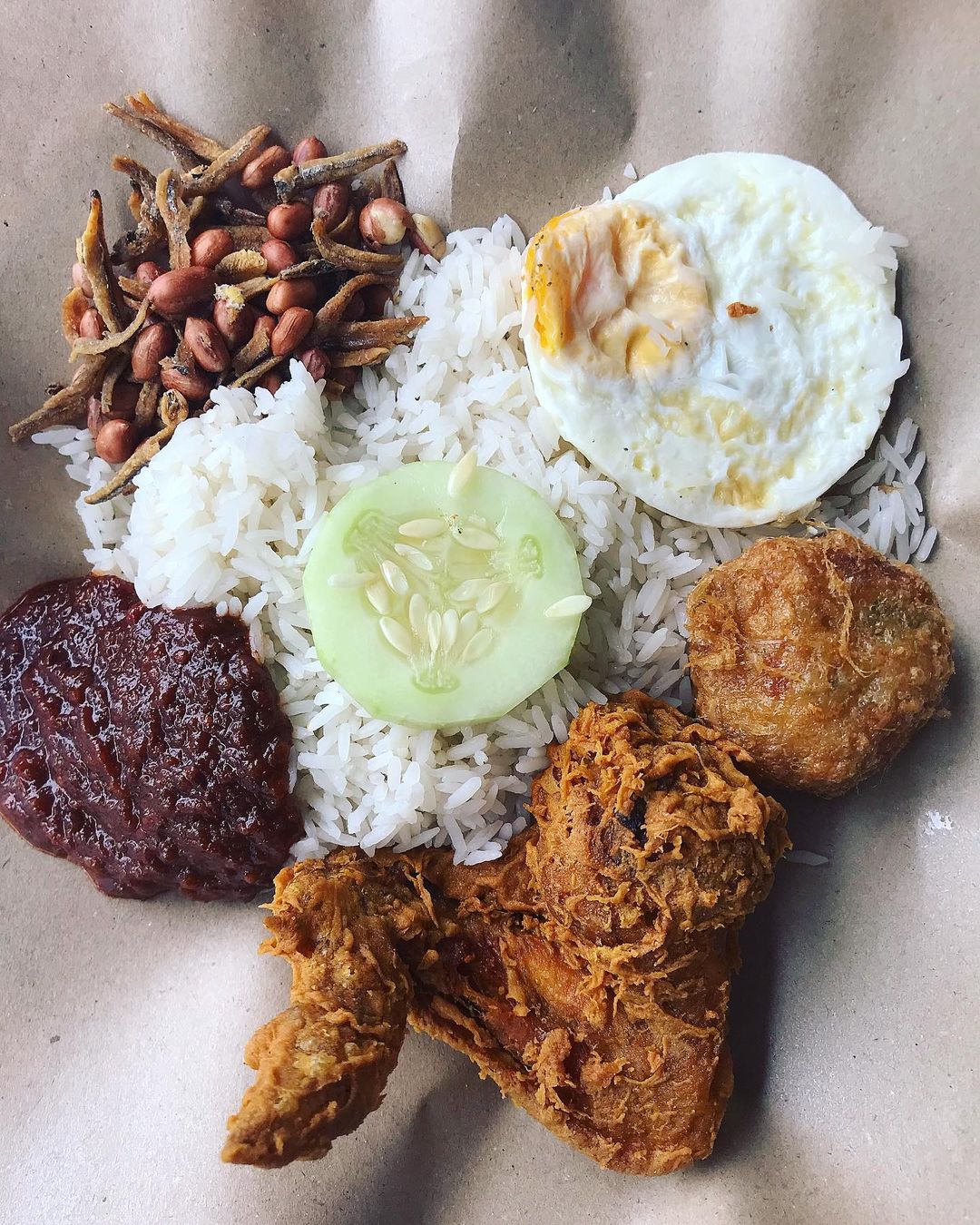 Image credit: @hungryrayshoots
Now you don't have to travel all the way to the West to get your hands on cult favourite Boon Lay Power Nasi Lemak. This supper spot offers fragrant nasi lemak rice with a streamlined array of toppings, think fried chicken, otah, egg, and ikan billis. Otherwise, they also have other Malay dishes such as Nasi Sambal Goreng Beef, Lotong, and Mee Siam. Definitely get a dose of their sambal, which is sweet but also has a bit of a kick. Expect to spend around $5 a person.
Unit number: #01-124
Opening hours: Tue-Sun 10am to 9pm
---
2. Huat Huat 
---
Huat Huat is best known for their barbecued chicken wings, done true-blue Singaporean hawker style, with a crisp, grilled skin kissed by smoky charcoal. Get yourself these wings for $1.70, with a minimum order of three pieces. The stall has other local fare too, from Nasi Pandan with BBQ Boneless Chicken Thigh ($7.80), where the chicken is thoroughly juicy, and Black or White Carrot Cake (from $5), fried till the eggs are browned and crisp, with fluffy radish cakes within.
Unit number: #01-102
Opening hours: Wed-Mon 10am to 10pm
---
3. Wolf Burger
---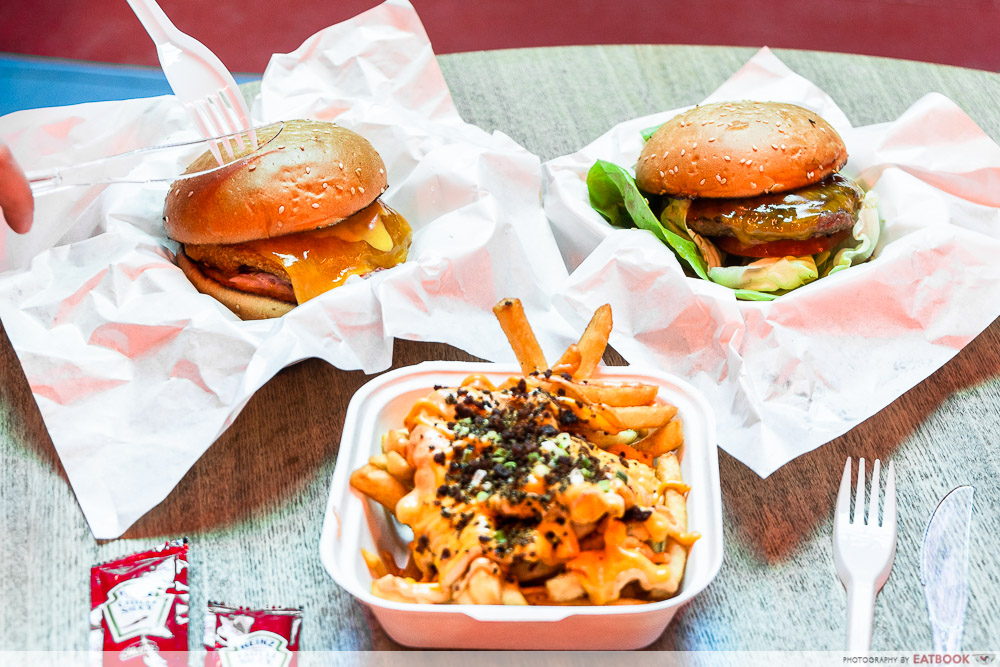 Local burger chain Wolf Burger now has a new outlet at Timbre+ Eastside. They began in 2016 and specialise in value-for-money burgers made with quality ingredients. Ordering their namesake Original WOLF ($9.90) is a good option if you're hankering for a classic cheeseburger, or try the Timberwulf ($7.90) for a Southern-style fried chicken burger.
Unit number: #01-117
Opening hours: Tue-Sun 11am to 9pm
---
4. Ajiya Okonomiyaki 
---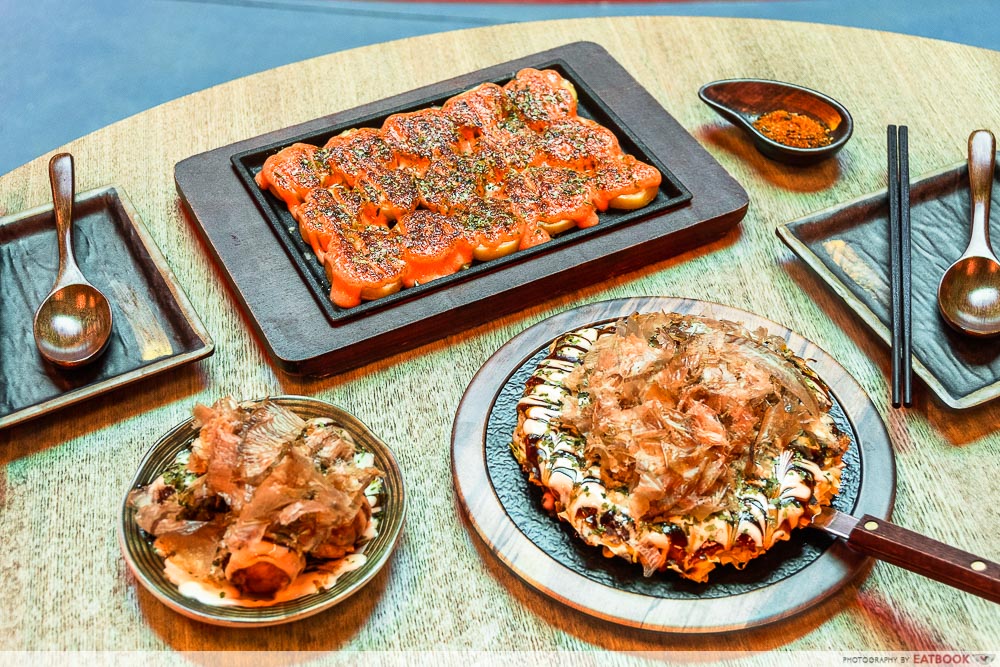 Ajiya Okonomiyaki has branched out from their Beauty World address with their Timbre+ Eastside opening, serving up customisable Okonomiyaki (from $13) to hungry diners. Choose between meat, veggie, or seafood for your okonomiyaki, and enjoy the pancake with a variety of other Japanese dishes available. There's the Potato Cheese Mentai ($10), where potato coins are topped with mentai sauce and mozzarella cheese, then served on a hot plate. Alternatively, there's the Century Egg Kani Tofu ($7), a popular fan favourite.
Unit number: #01-116
Opening hours: Tue-Sun 11:30am to 9pm
---
5. Kopifellas & Noodlefellas
---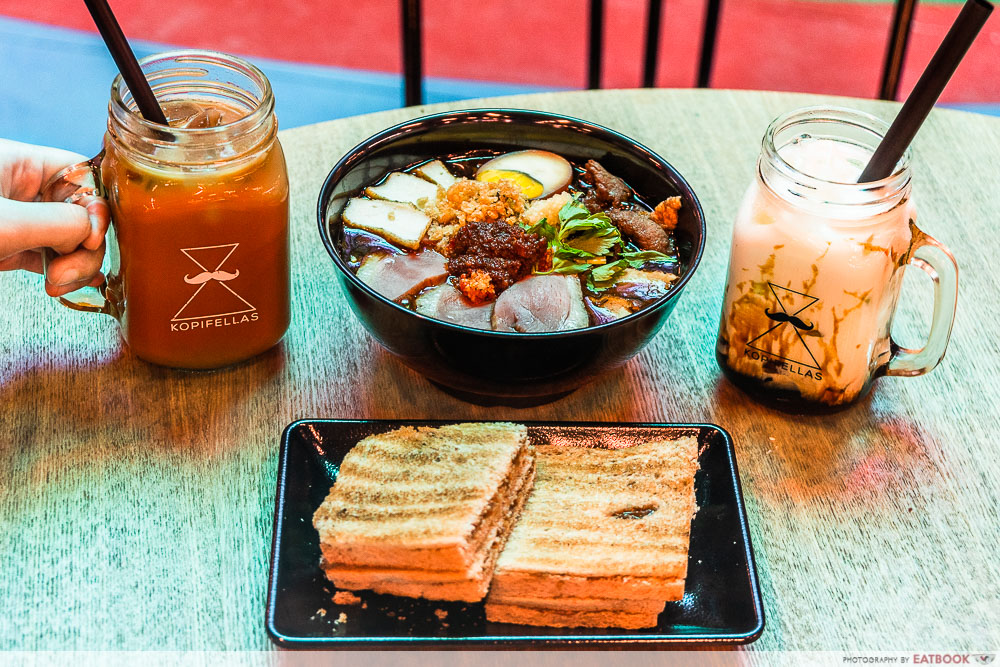 You may know Kopifellas as the hawker stall that modernised local breakfast. Get all their signatures at Kopifellas & Noodlefellas, and more. Start your morning right with their Premium Toast Set ($5.80), which includes either Matcha or Earl Grey Milk spread on toast, boiled eggs, and a kopi or teh of your choice. As the name suggests, they also sell noods, so give their popular Smoked Duck Lor Mee ($7) a try.
Unit number: #01-130/131
Opening hours: Mon-Thurs 9:15am to 8:30pm, Fri-Sun 9:15am to 9:30pm
---
6. Kebabs Faktory 
---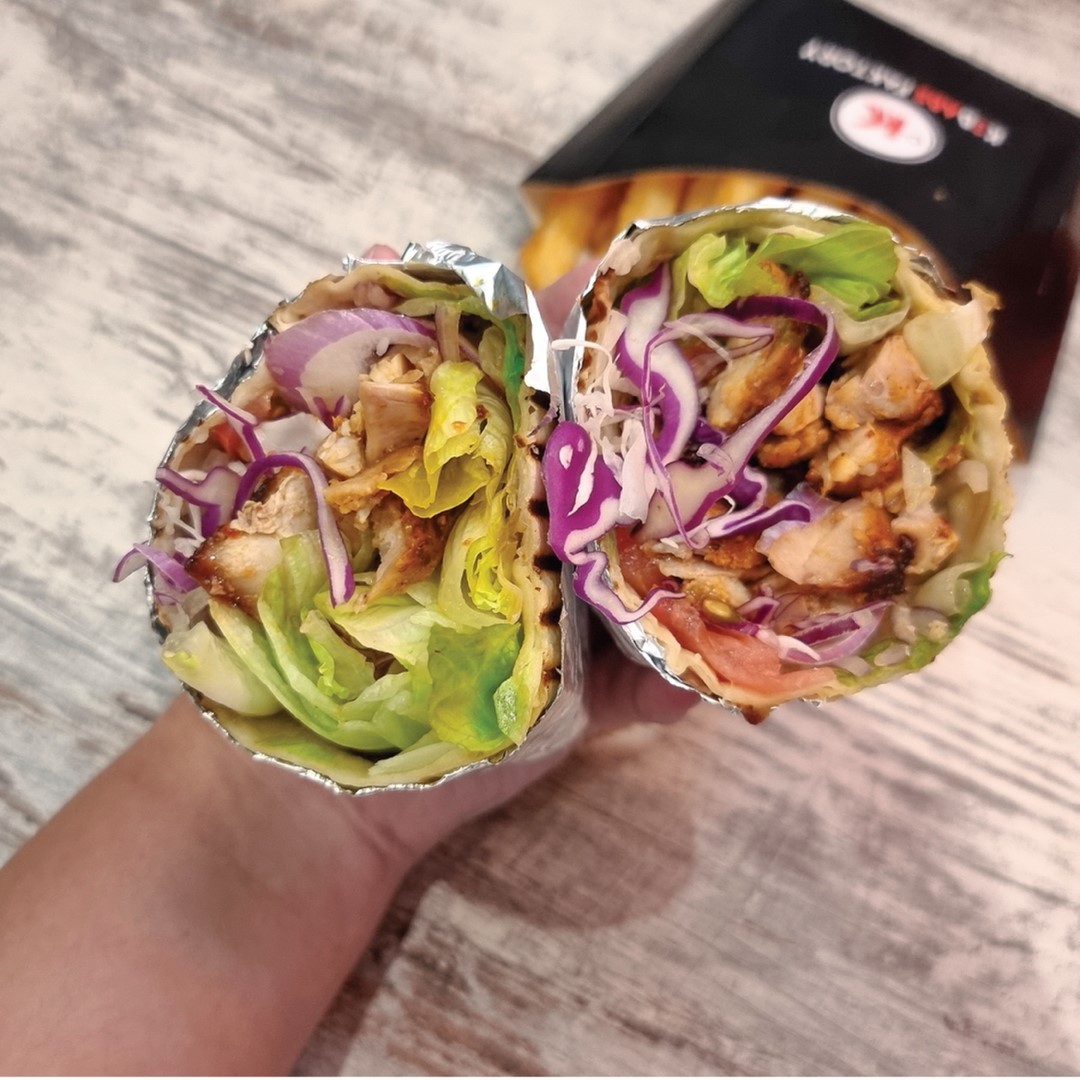 Image credit: @kebabsfaktory
Healthy kebabs are the specialty at Kebabs Faktory, and they offer every type of kebab there is, from Greek gyros to Mexican burritos. Choose from a range of proteins, from chicken to lamb, and even Impossible meat, with prices starting as low as $7.90. If kebabs aren't your jam but you still want a healthy meal, get a grain bowl or salad box, with prices starting at $8.90.
Unit number: #01-108
Opening hours: Thurs-Tue 11am to 9:3-pm
---
7. Streets of Bangkok 
---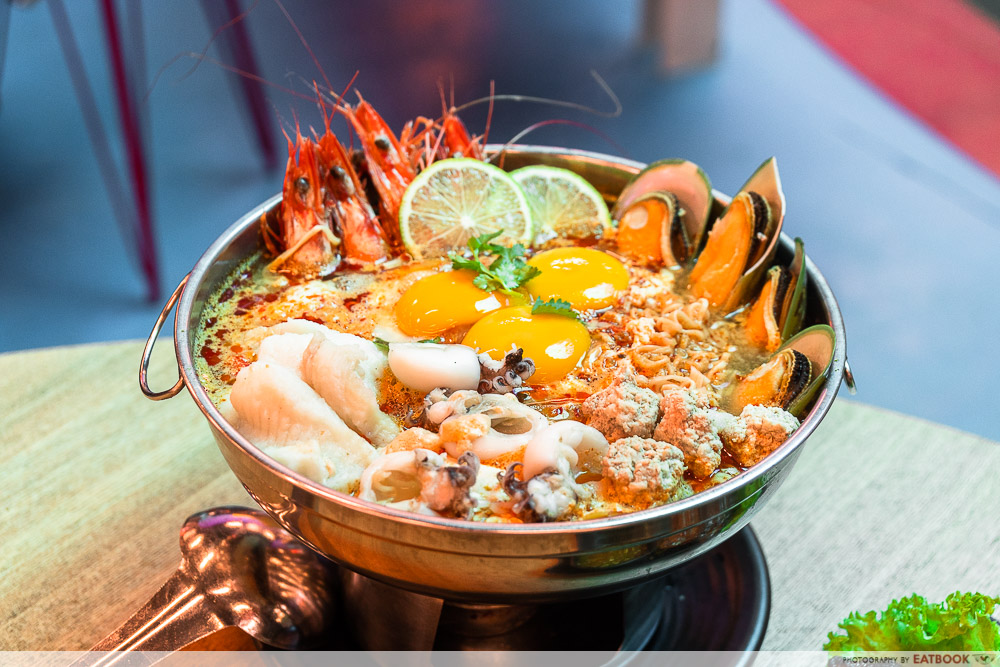 Get your BKK food fix at Streets of Bangkok. This eatery specialises in Thai Boat Noodles, with pork or beef available for $7 a bowl. Each comes with a rich, meaty broth, and is topped with thinly-sliced meat, pork balls, and fresh herbs. Even if you're not a boat noodle fan, that's no problem, as they have a Tom Yum Noodle ($8) too, where piquant soup is topped with fresh prawns, mushrooms, and a boiled egg. They also have other Thai dishes like a seafood-loaded Mama Noodles hotpot (price TBD)!
Unit number: #01-111
Opening hours: Tue-Sun 12pm to 9:30pm
---
8. Zi Jia Yong Tao Foo 
---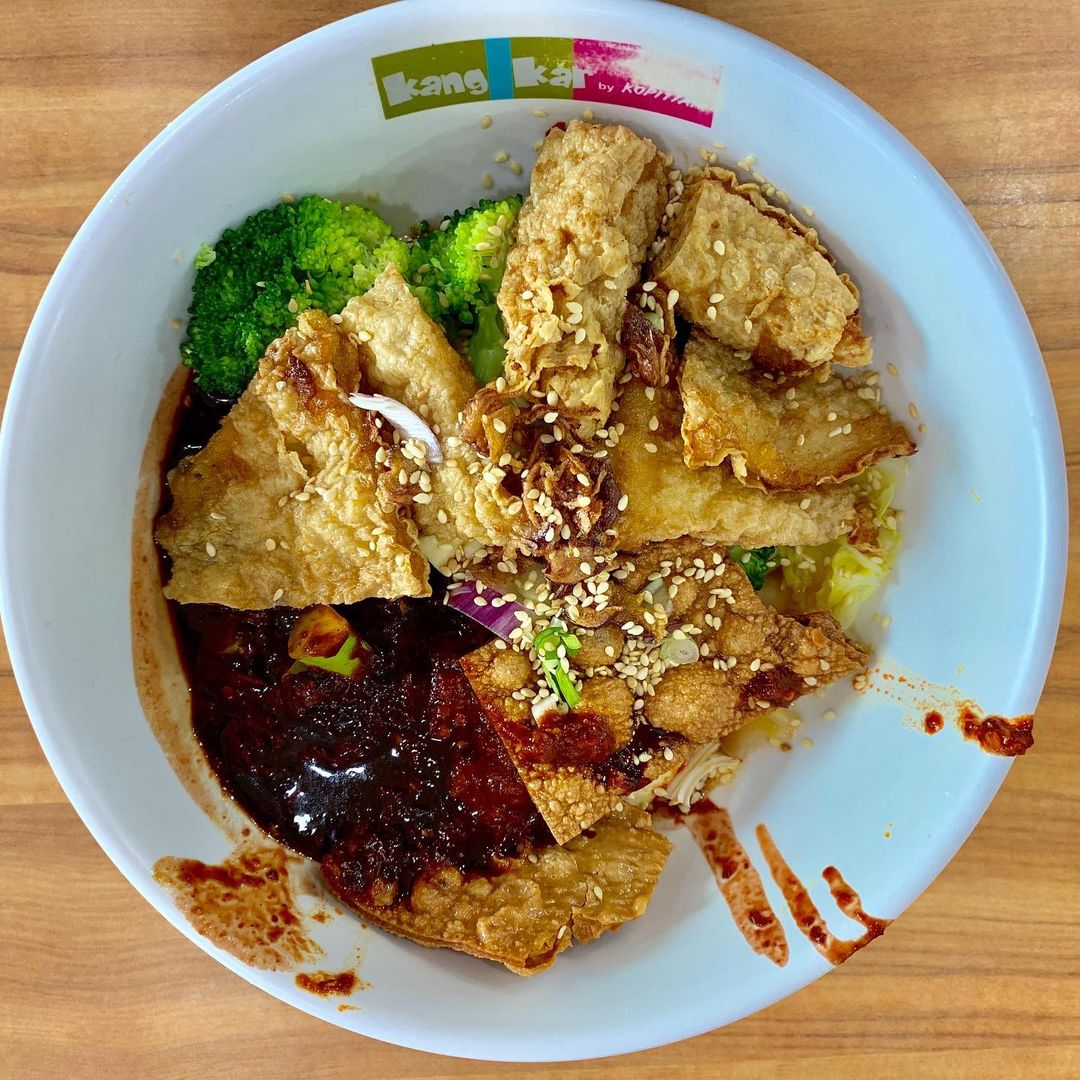 Image credit: @leona.xie
Handmade yong tau foo is what Zi Jia Yong Tao Foo is known for. Everything on their menu is made from scratch, from fishballs to tofu, and dumplings. Mix and match to create your perfect YTF bowl, and choose either dry, classic soy broth or laksa to finish. Prices start at $0.60 apiece, or $4.20 a bowl with a minimum of six pieces.
Unit number: #01-119
Opening hours: Sun-Fri 9am to 6pm
---
9. Lao Niang De Dian 
---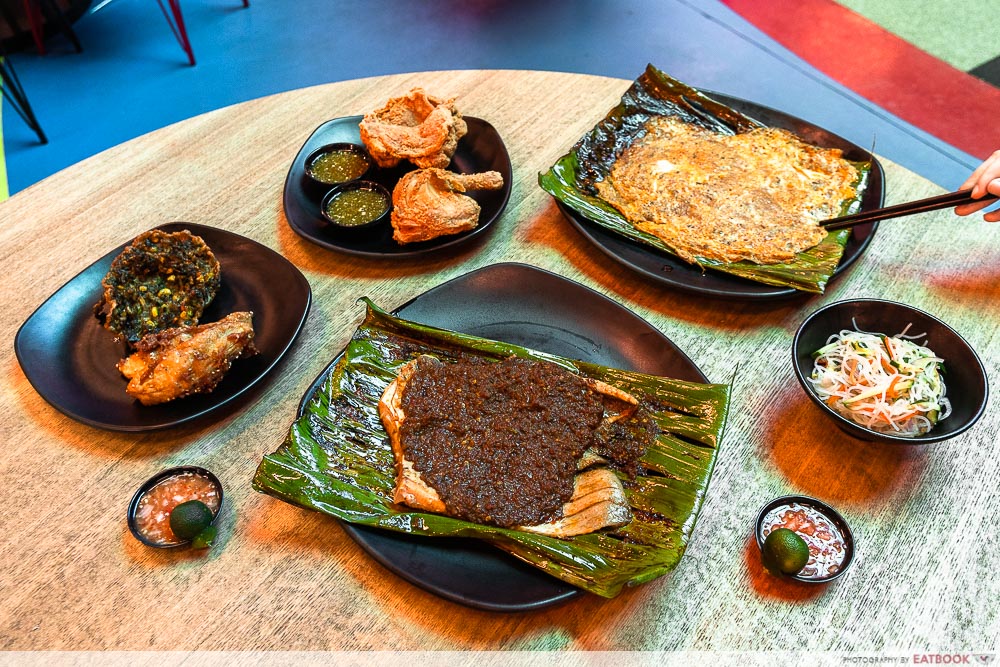 Lao Niang De Dian, which translates to "old woman's store", hails from JB and Thailand. They specialise in hotplate barbecue seafood, a common sight in JB. Do not miss their sambal topped dishes, like the BBQ Sambal Sotong ($20) and Signature Sambal Spicy Stingray ($8.80/100g), as the chilli is a special blend that is extra shiok when enjoyed with seafood. For those who can't take spicy, there's a Non-Spicy BBQ Stingray too, for the same price.
Unit number: #01-122
Opening hours: Wed-Mon 3pm to 9pm
---
10. Devil's Hood
---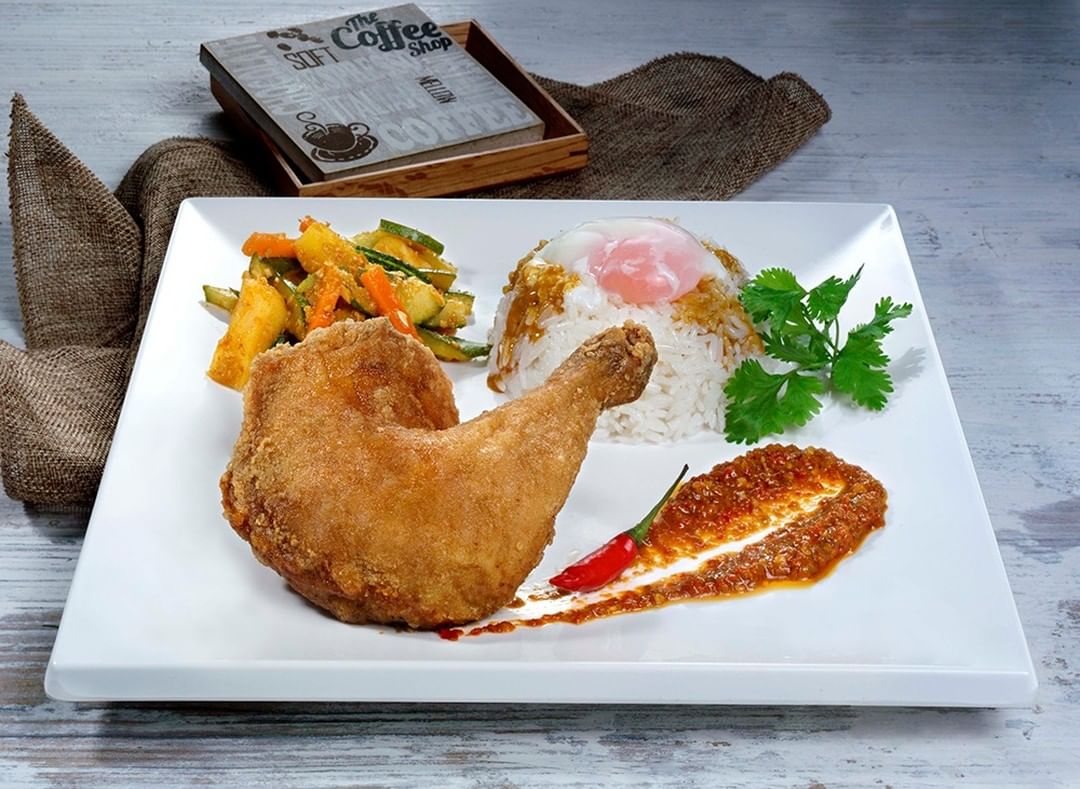 Image credit: @devilshoodsg
Devil's Hood serves up classic Western food with an Asian curry twist. Their Curry Onsen Egg Rice with Achar lets you choose a protein, from chicken leg ($8) to lamb chop ($15), and have it served alongside rice and a devilishly spicy curry made fresh daily. Add $1 if you want to up to spice to Raging Curry level. Apart from this signature dish, the stall also has all the usual suspects at a hawker Western stall, such as pasta, steak, and fried chicken.
Unit number: #01-129
Opening hours: Daily 11am to 9pm
---
What to eat at Timbre+ Eastside
---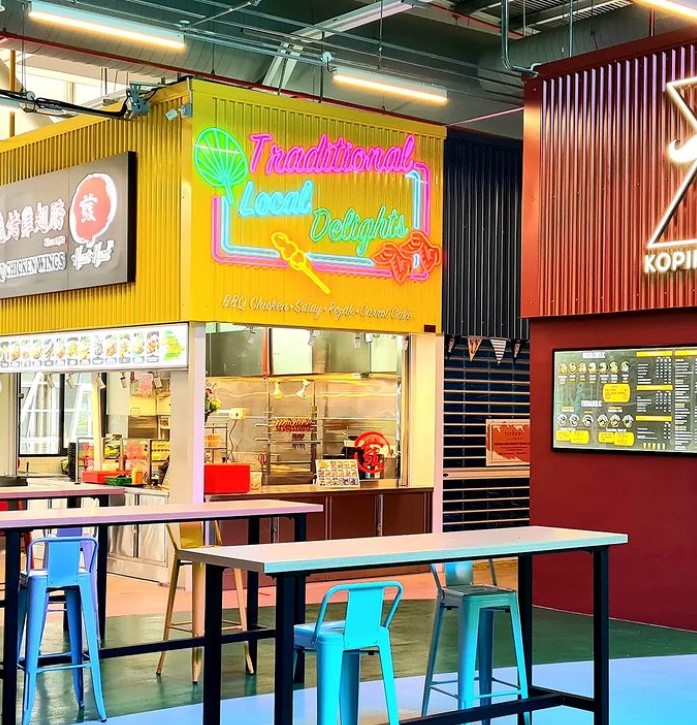 Image credit: @rglovefood
If you are travelling down to Timbre+ Eastside via public transport, simply alight at Expo MRT Station and head towards Expo Hall five. For individuals who are driving, you can consider parking at Expo Hall five, which is the closest parking area to Timbre+ Eastside. 
For more hangout spots, check out Monti's 1-for-1 weekday high tea promotion, which is only priced at $19++ per person! Otherwise, head down to McDonald's for their new mango pie and Hershey's McFlurry. 
Address: 1 Expo Drive, Hall 5 Outside, Singapore 486150
Opening hours: Daily 9am to 11pm
Website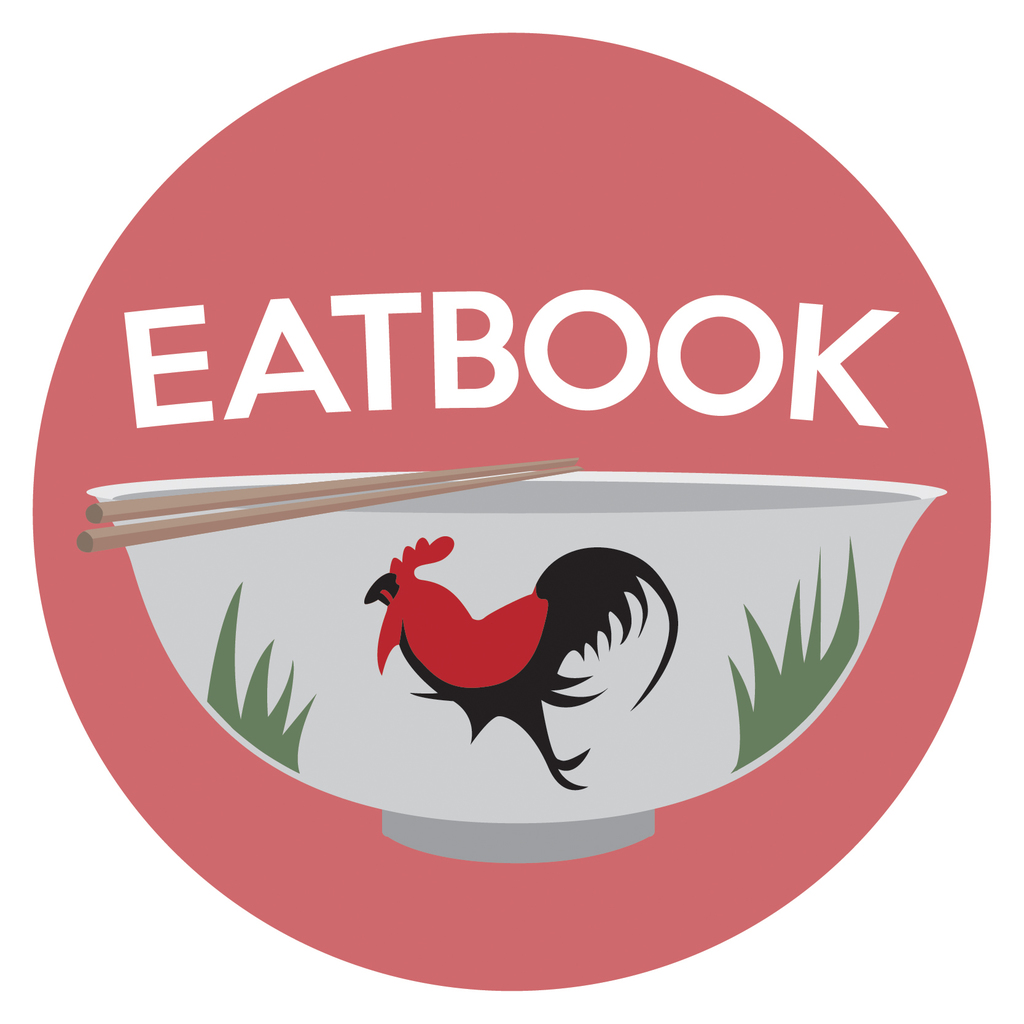 Drop us your email so you won't miss the latest news.