Almondy Toblerone Chocolate Cake in Singapore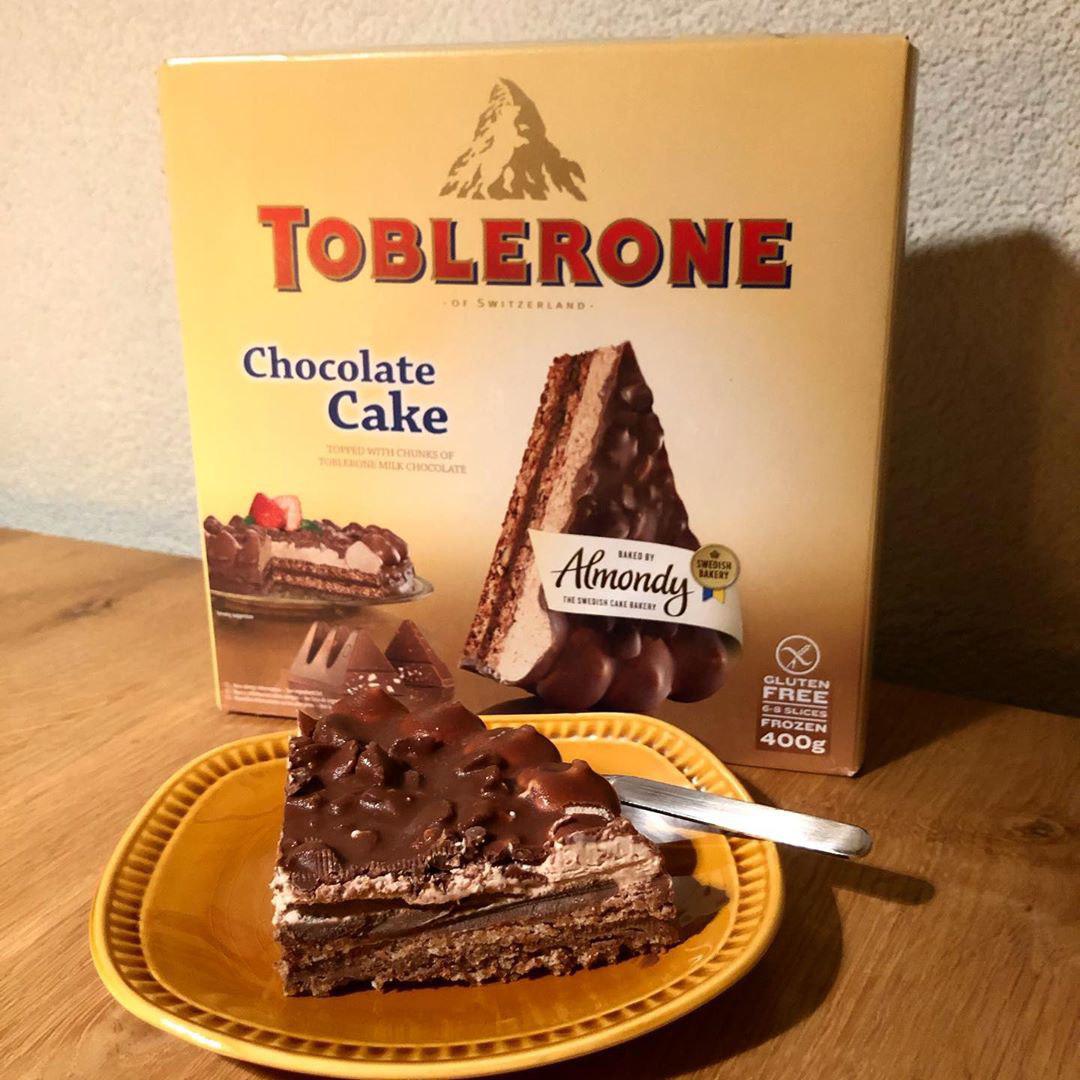 Image credit: @glutenvrijevader
Hot on the heels of the Oreo Cookies & Cream Cake comes another decadent cake themed after a classic chocolate snack. The Almondy Toblerone Chocolate Cake first took the online world by storm last year, when it was spotted in New York. Since then, the cake has popped up in multiple countries, with Singapore being the latest.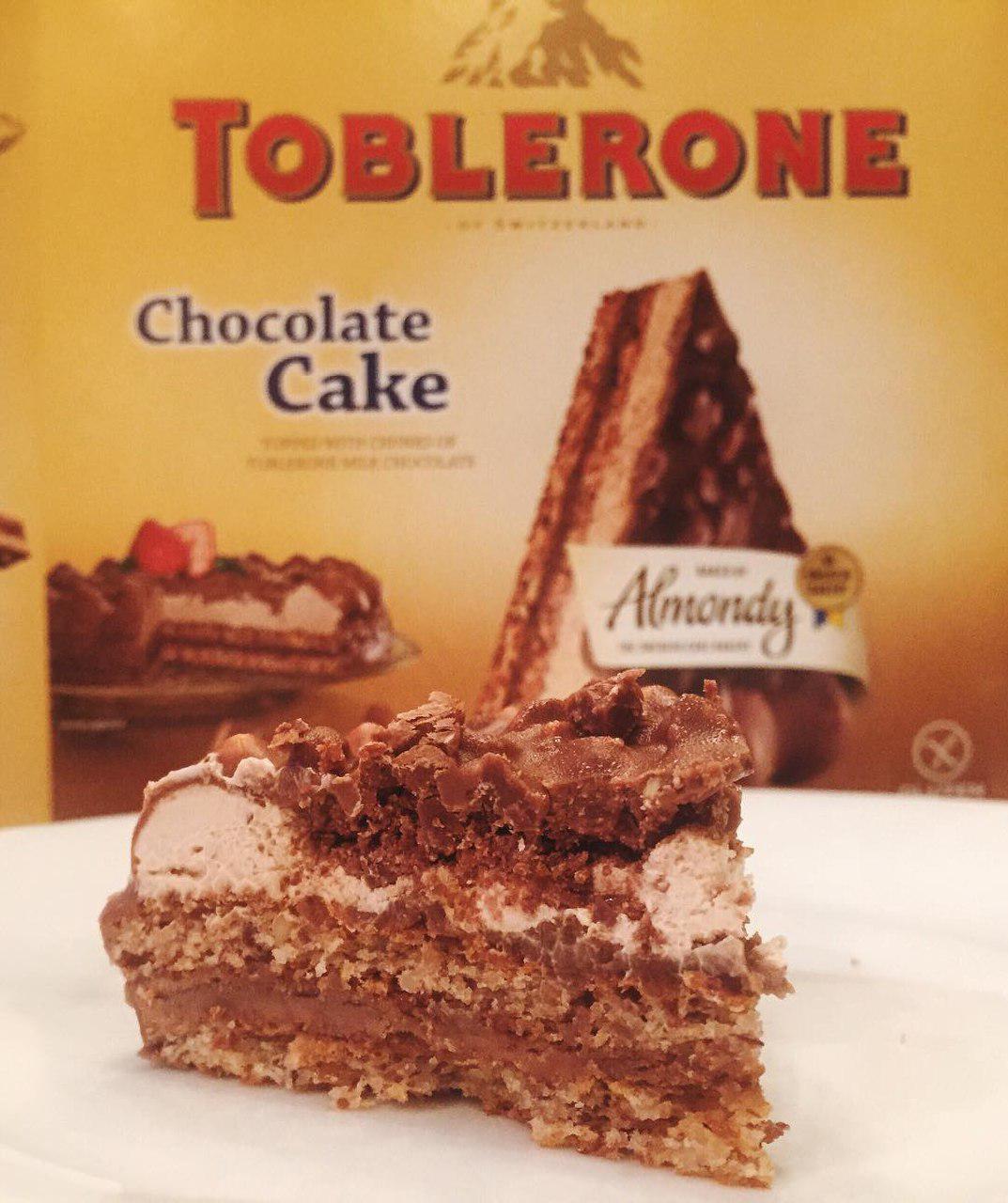 Image credit: @deathbeforegluten
A collaboration between Swedish bakery Almondy and the famous Swiss chocolatier, the cake comprises an almond base and layers of chocolate cream and mousse. Topping off this indulgent treat is milk chocolate that's studded with chunks of Toblerone. The result is a gao dessert that'll feed up to eight people.
Those with gluten sensitivity will be glad to know that the cake is also gluten-free!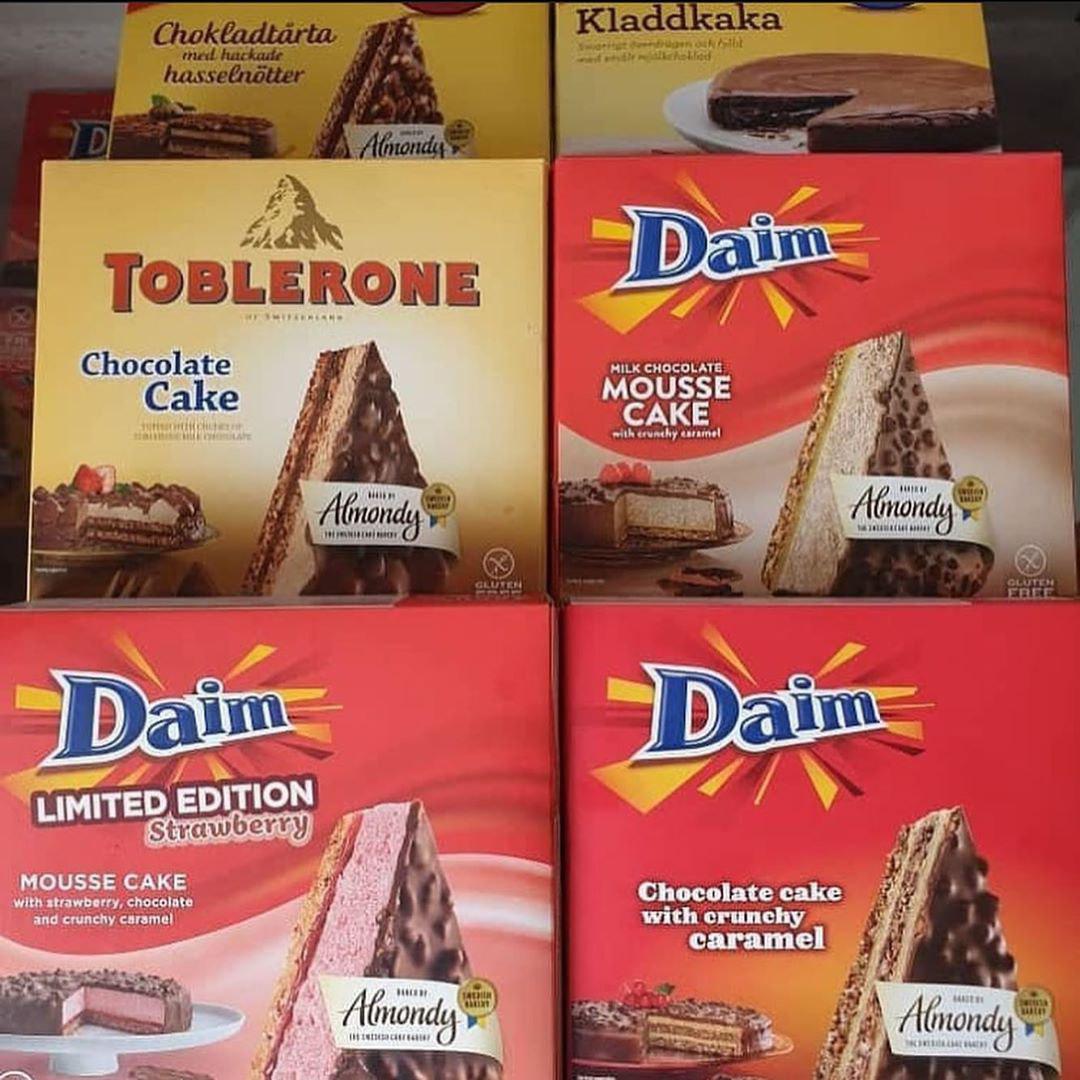 Image credit: @ifmalmelawati
In addition to Toblerone, Almondy has also collaborated with other popular confectionaries to produce themed cakes—some of which are now available on local shores. These include the Almondy Daim Chocolate Cake with Crunchy Caramel and Almondy Milka Chocolate and Hazelnut Cake. The former has a strong dulcet taste, courtesy of the crunchy caramel while the latter boasts rich and nutty flavours from hazelnuts and milk chocolate.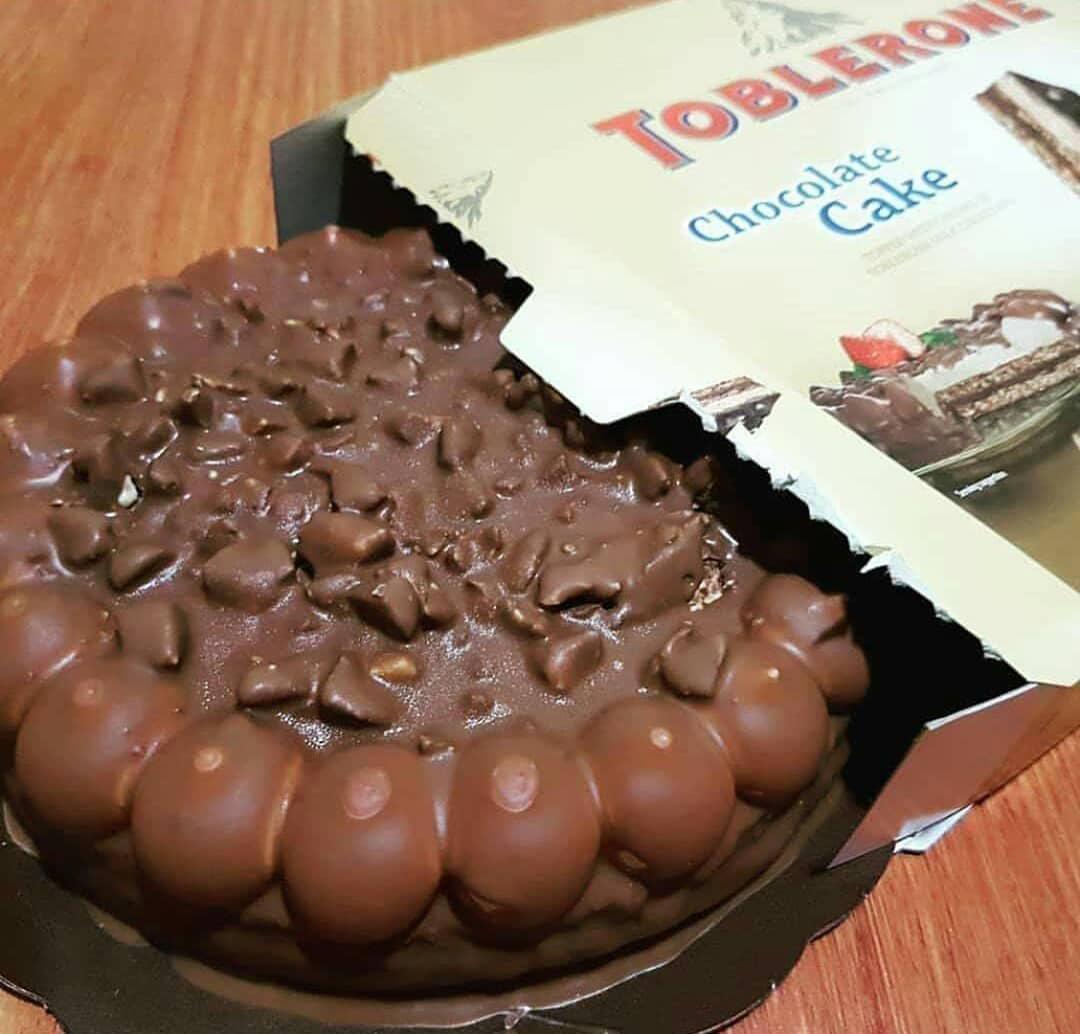 Image credit: @shue_fen27
These cakes are currently available in Giant Singapore stores, and some can even be found in online sites such as RedMart. We recommend springing for the Toblerone cake ASAP as it's currently on sale at just $9.26!
That's considerably cheaper than the ones found in Giant which are going at close to $13.
Oreo Cookies & Cream Ice Cream Cake Available In Singapore At $12.95
While you're there, be sure to pick up the Oreo Cookies & Cream Cake that's mixed with loads of Oreo bits, so you'll get that crumbly goodness in every bite.
Triple Milo Crepe Cake Recipe: Milo Dinosaur Cake Featuring Milo Ganache, Batter, And Filling
If you're up for baking your own chocolate cake, check out this Triple Milo Crepe Cake recipe that's made with Milo ganache, Milo batter, and Milo filling for a full punch of chocolate maltiness.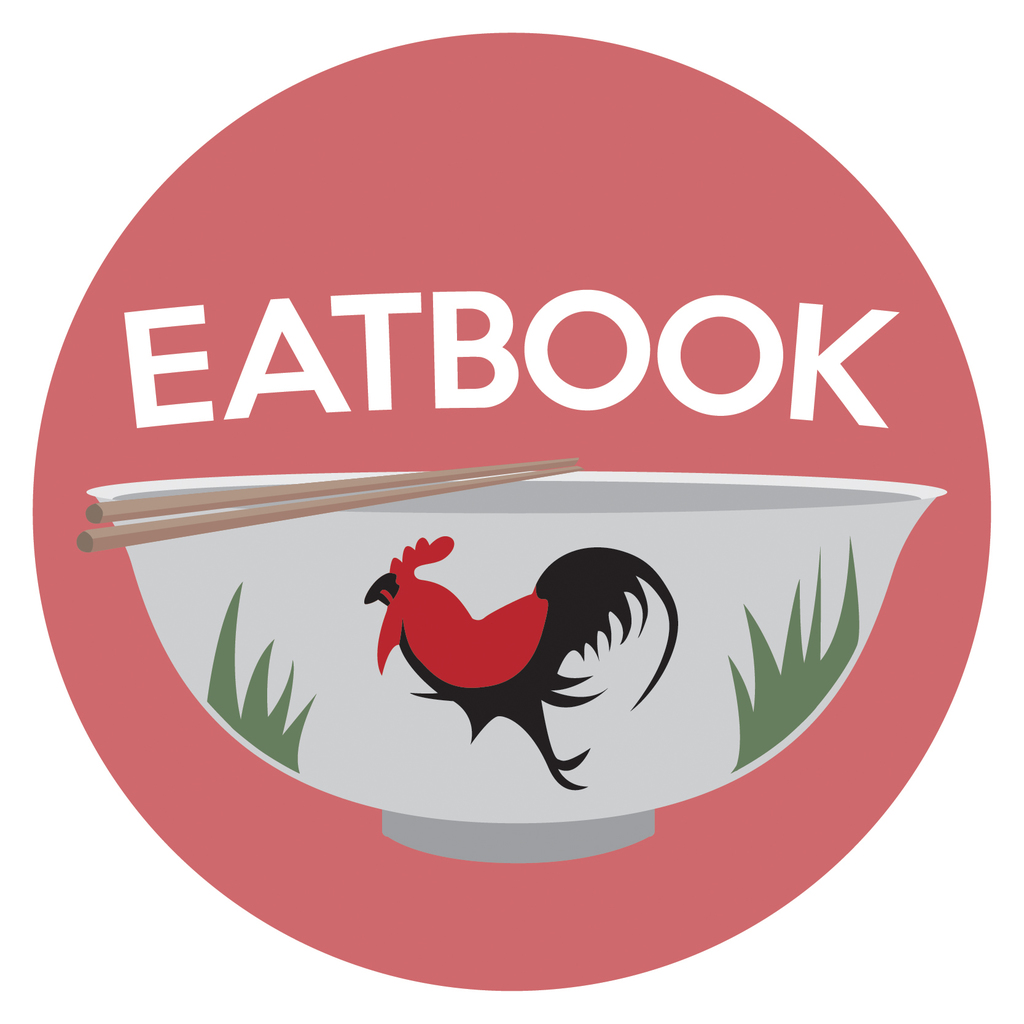 Drop us your email so you won't miss the latest news.