Wall's White Peach Viennetta Sticks
We're all familiar with Wall's ice cream—a brand that we've grown up eating. Their Viennetta Sticks, a handy spin-off from their original, patented Viennetta ice cream, have typically always come in chocolate, but from this April, you'll be able to enjoy an all-new White Peach variant.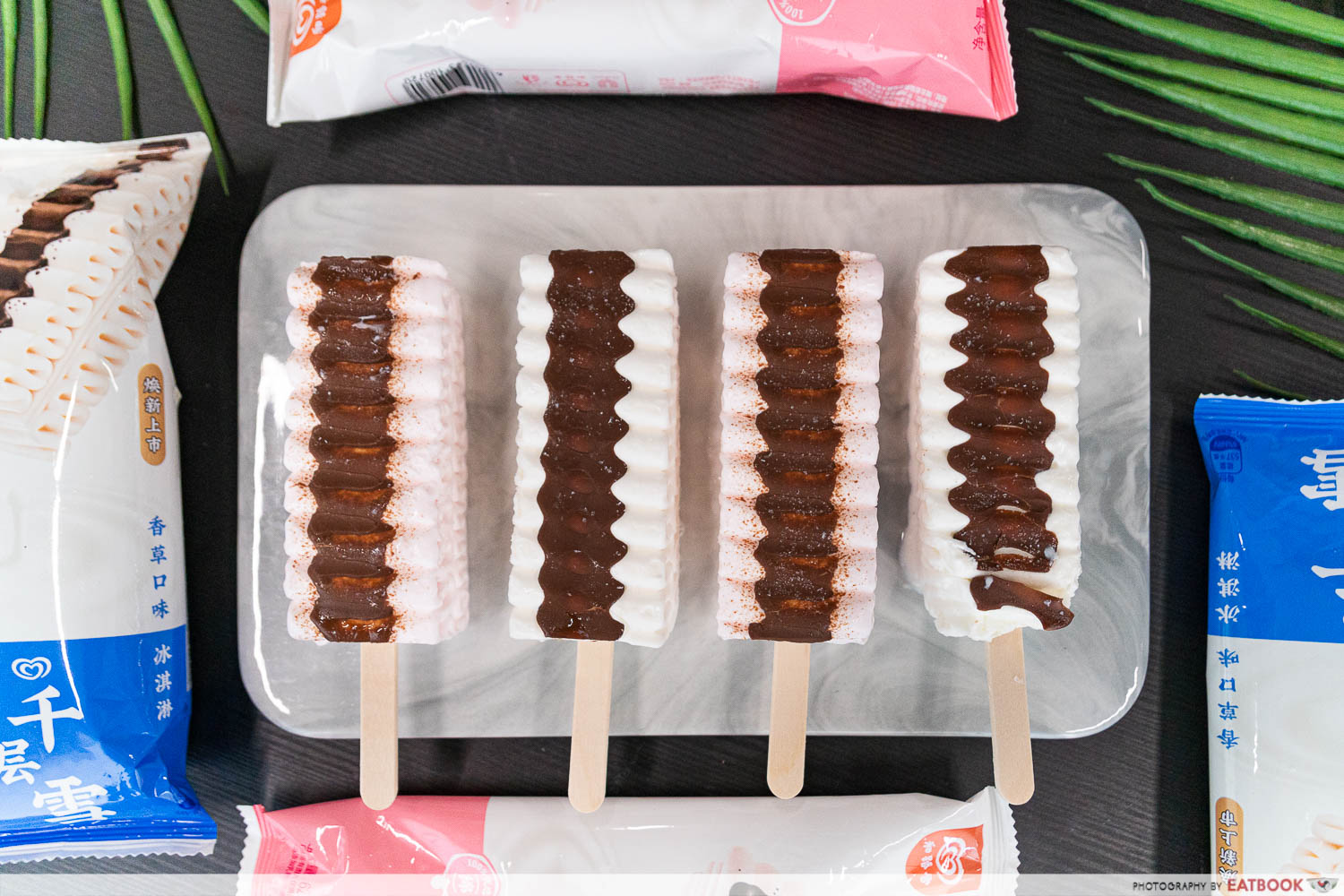 That's not all that's new: besides coming in a new flavour, with a sakura-pink shade that reminds us of the season of Spring, the new Viennetta Sticks are made with 100% Japanese milk!
If you didn't know, the idea for Wall's ice cream first came about back in 1913, when Thomas Wall was looking for a way to increase sales and create jobs for his employees during the hot London summer months, when the sausages that they usually produced did not sell well.
Swensen's Has A New Nasi Lemak Ice Cream Cake Topped With "Fried Chicken"
The Viennetta was later created in 1982, with its signature layers of wavy, rippling ice cream. This latest Viennetta Stick still retains that rippling 'concertina' effect, albeit on a stick, and made with premium Japanese milk that gives it an extra rich, creamy flavour.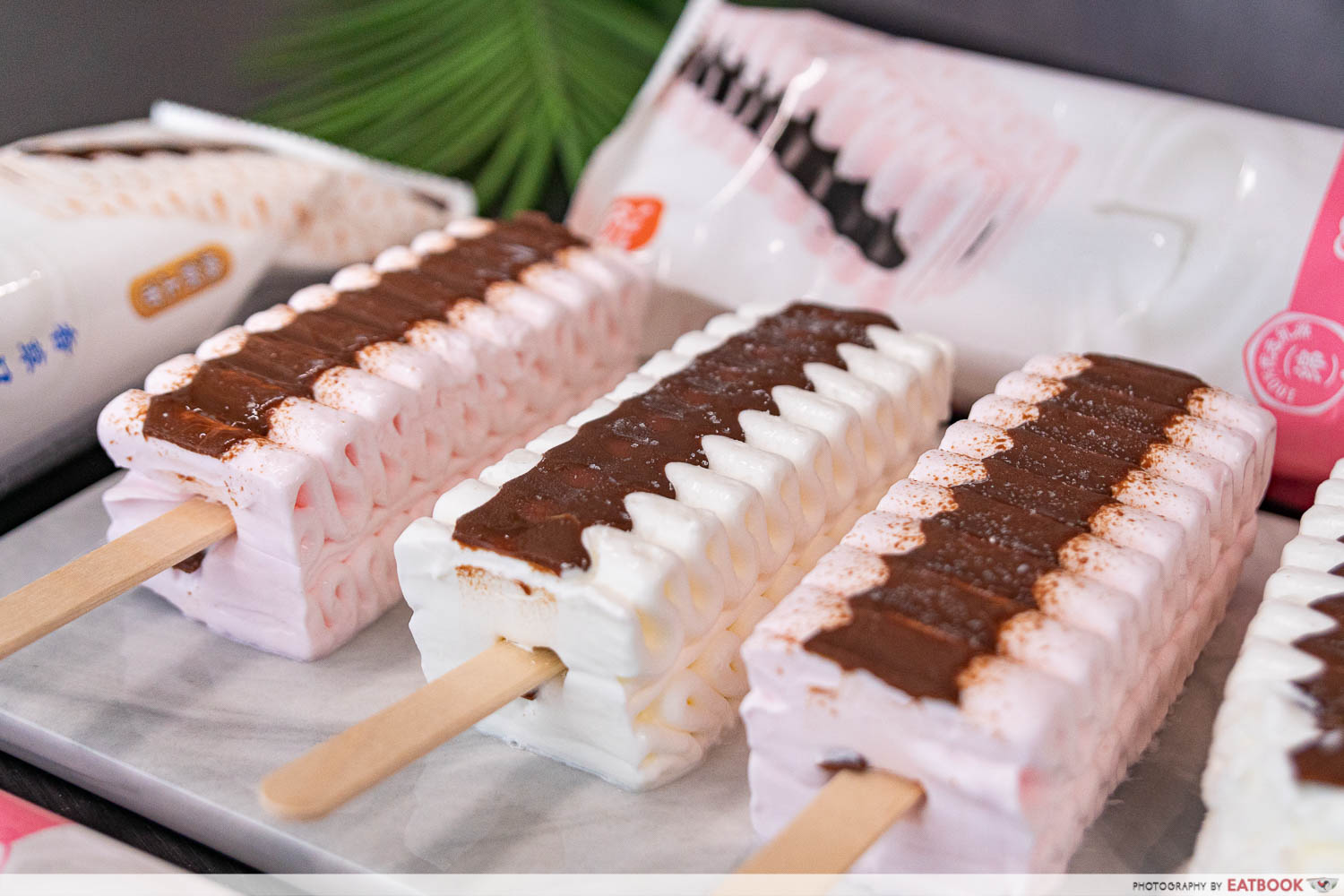 Other than the sakura-pink colour, the White Peach flavour is also said to be inspired by Japan. Don't be deceived by the pretty pastel tone, because the aroma and flavours of peach will make you almost feel like you're eating an actual peach.
Other than the White Peach flavour, there's also Classic Vanilla, where you'll get to taste the full flavours of the milk. Both of these sticks come with a crunchy chocolate shell that provides a textural contrast and balance of flavour.
For now, you'll only be able to get the Wall's White Peach Viennetta and Classic Vanilla Impulse sticks exclusively at all 7-Eleven outlets islandwide, priced at $3 each. Come May 2022, they'll be available at major supermarkets and e-commerce platforms in multipack boxes of six, with a recommended retail price of $16.90, or approximately $2.80 a stick.
If you'd rather try something else, Swensen's has nasi lemak ice cream cake! Otherwise, head to one of these late-night dessert places to scratch that itch.
13 Late-Night Dessert Places That Close After 11pm For Muah Chee Gelato, Thai Milk Tea Bingsu And More