Tong Xin Ru Yi Traditional Hot Pot in Boat Quay has beef mala and tomato oxtail broth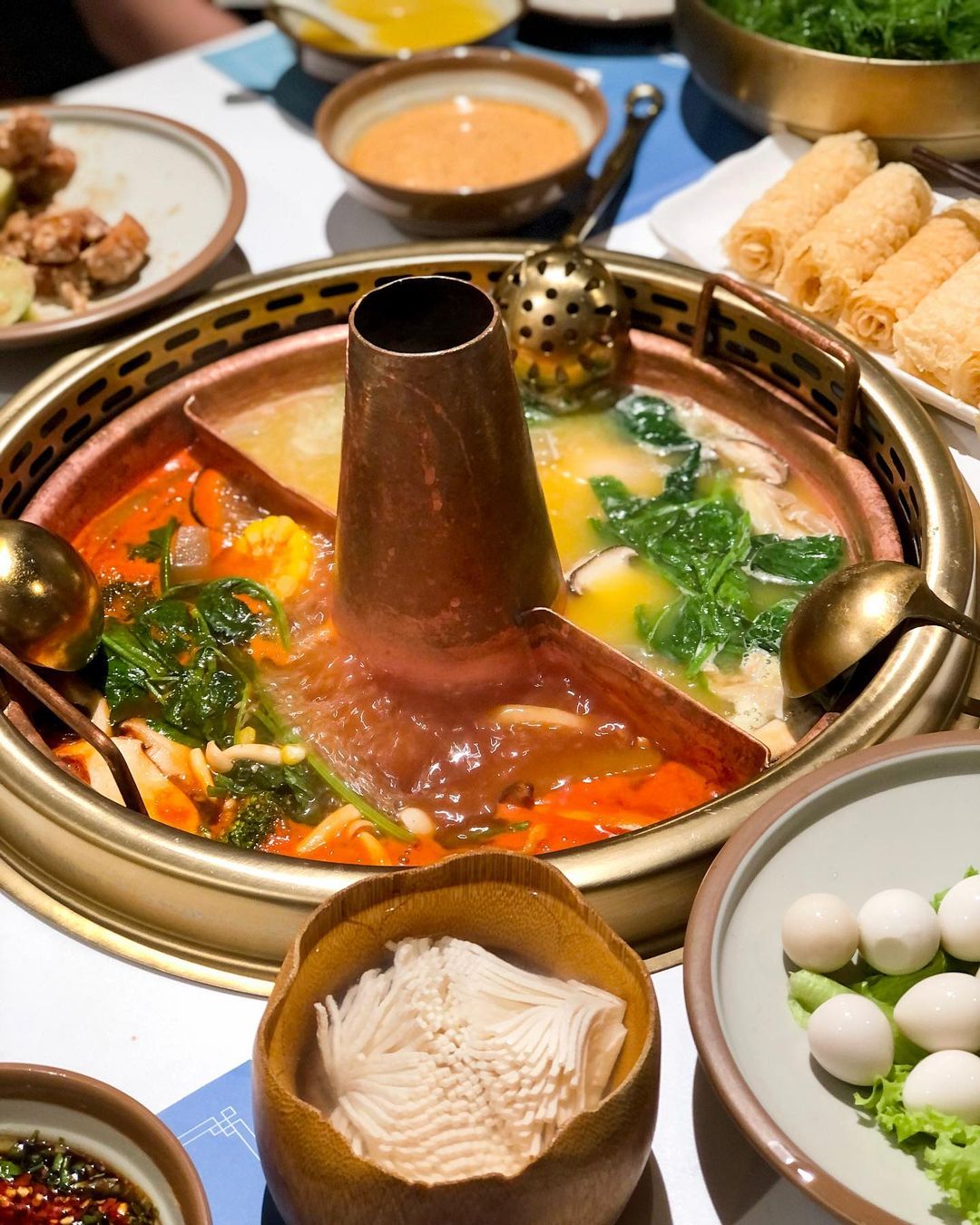 Image credit: @wenshidaebak
Our hot weather has never gotten between Singaporeans and their steadfast love for hotpot. Now that we're into Q4 and its accompanying sweater weather, hotpot must certainly come up tops on everyone's list of must-eats. For something other than your usual HDL and BITP hangouts, consider heading to Tong Xin Ru Yi Traditional Hot Pot in Boat Quay.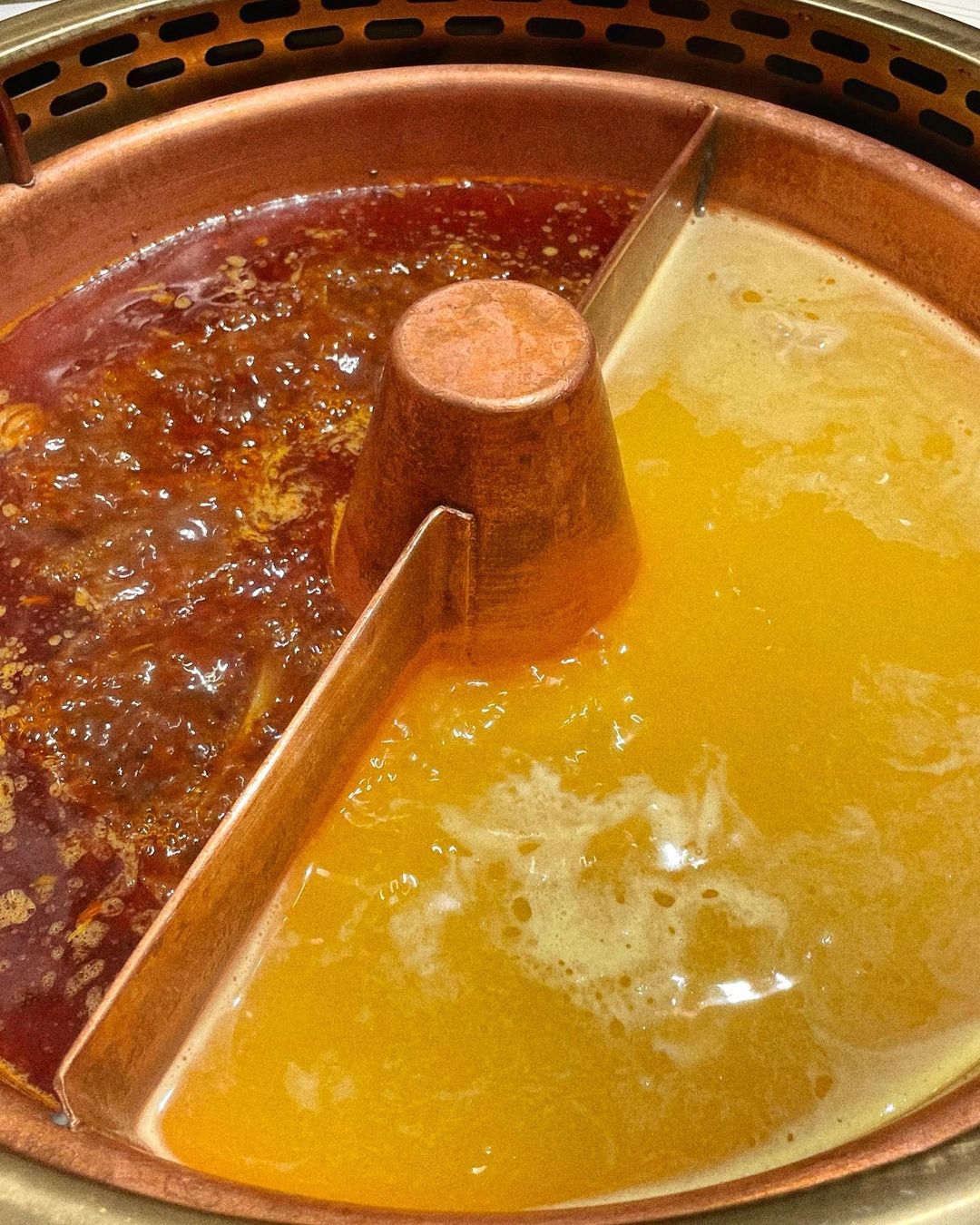 Image credit: @latereatwhere
With 15 soups on the menu, every single one specially developed through months of R&D and full of premium ingredients, it's understandable if you have a hard time picking. Bestselling soup bases here include the Golden Chicken Soup ($20++), a hotpot base that's prepared with kampong chicken and pumpkin.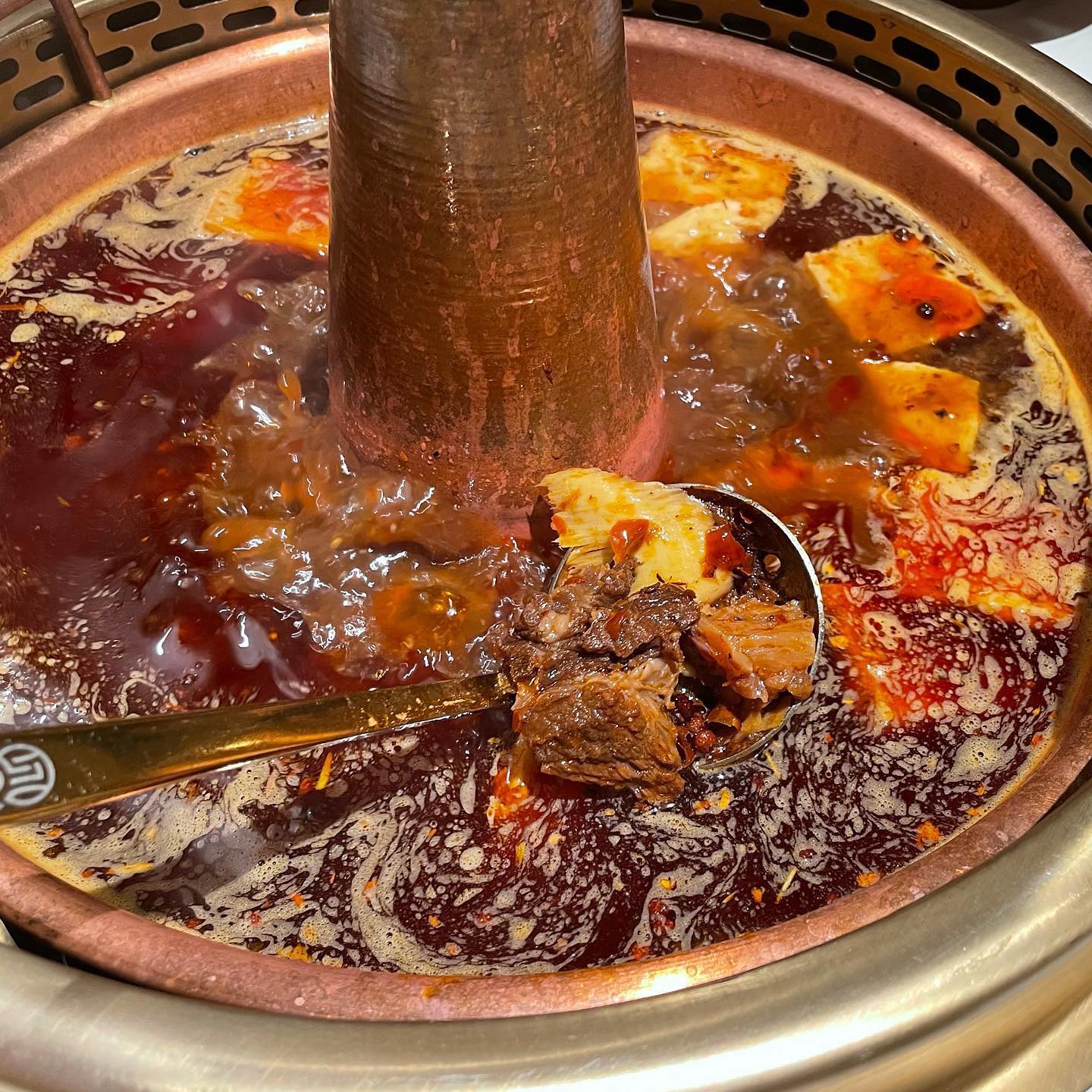 Image credit: @jiayingeats
Then, there's Stewed Marinated Beef with Spicy Soup ($48++), AKA a mala beef broth with three different cuts of beef! Other signature dishes you can get here are Picked Chinese Cabbage with Pork Rib Soup ($38++) and Tomato with Oxtail Soup ($48++), or even Catfish with Spicy Soup ($48++) and Spicy Rabbit Pot ($68++)!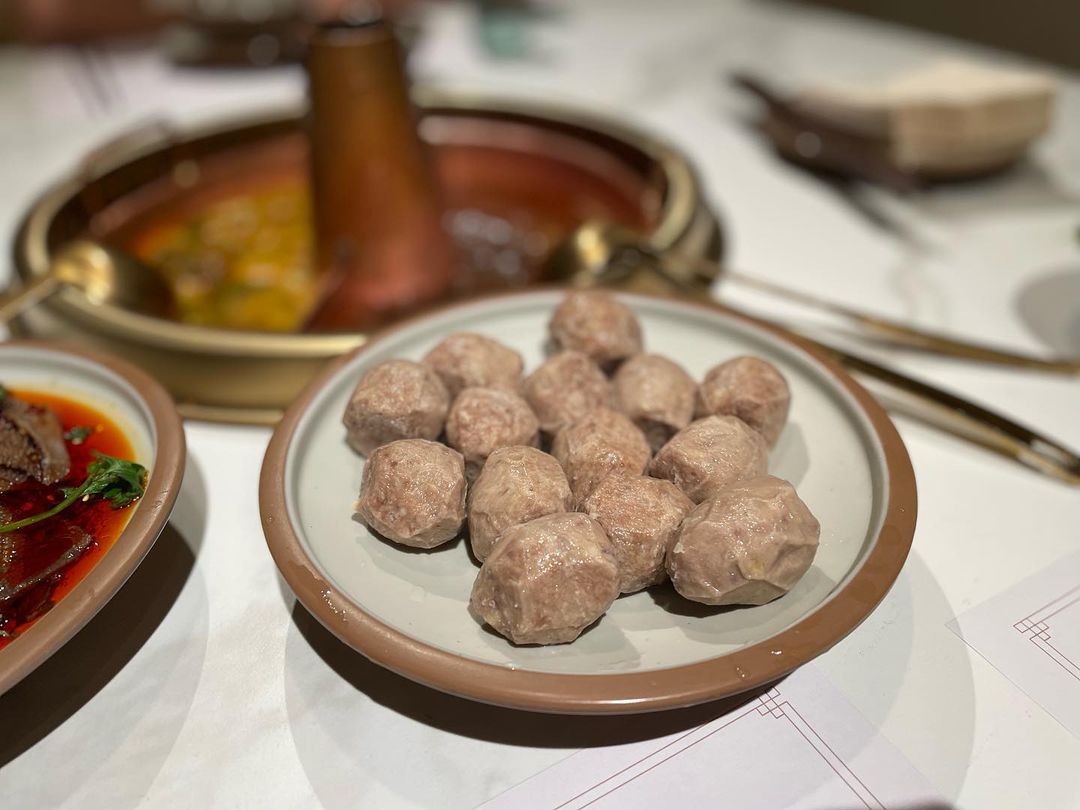 Image credit: @k2359k
The soup bases may be central to the hotpot experience, but the liao that you cook in it play a part too. Here, they're known for Teochew Beef Balls ($16++), which you can even get vacuum-packed to bring home for your next hotpot sesh at home.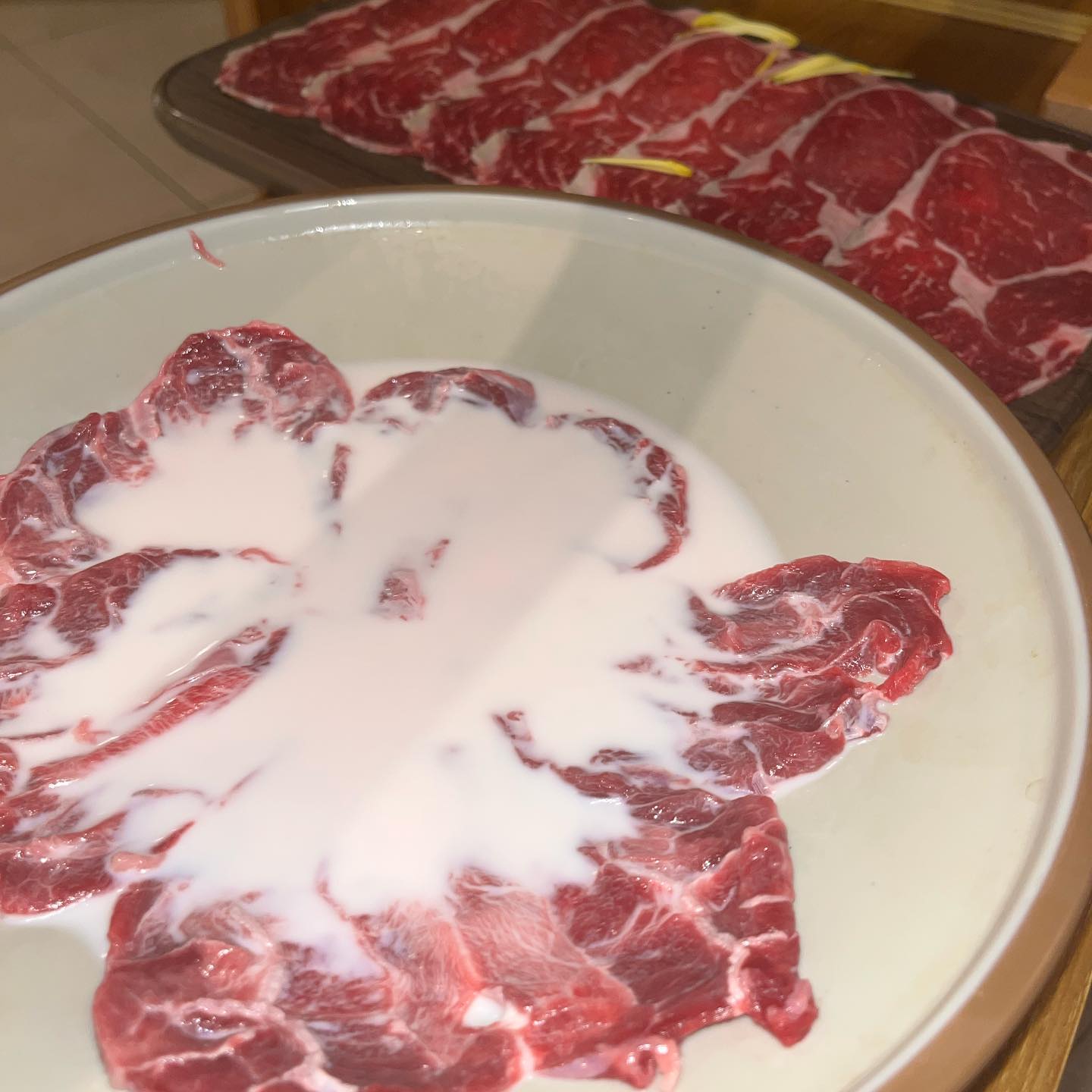 Image credit: @foodhoe_
Other hotpot places may have all sorts of marbled meats, but unique to Tong Xin Ru Yi Traditional Hot Pot is Hokkaido Milk Beef ($25++), which sees thin, highly marbled slices of flank meat marinated in Hokkaido milk.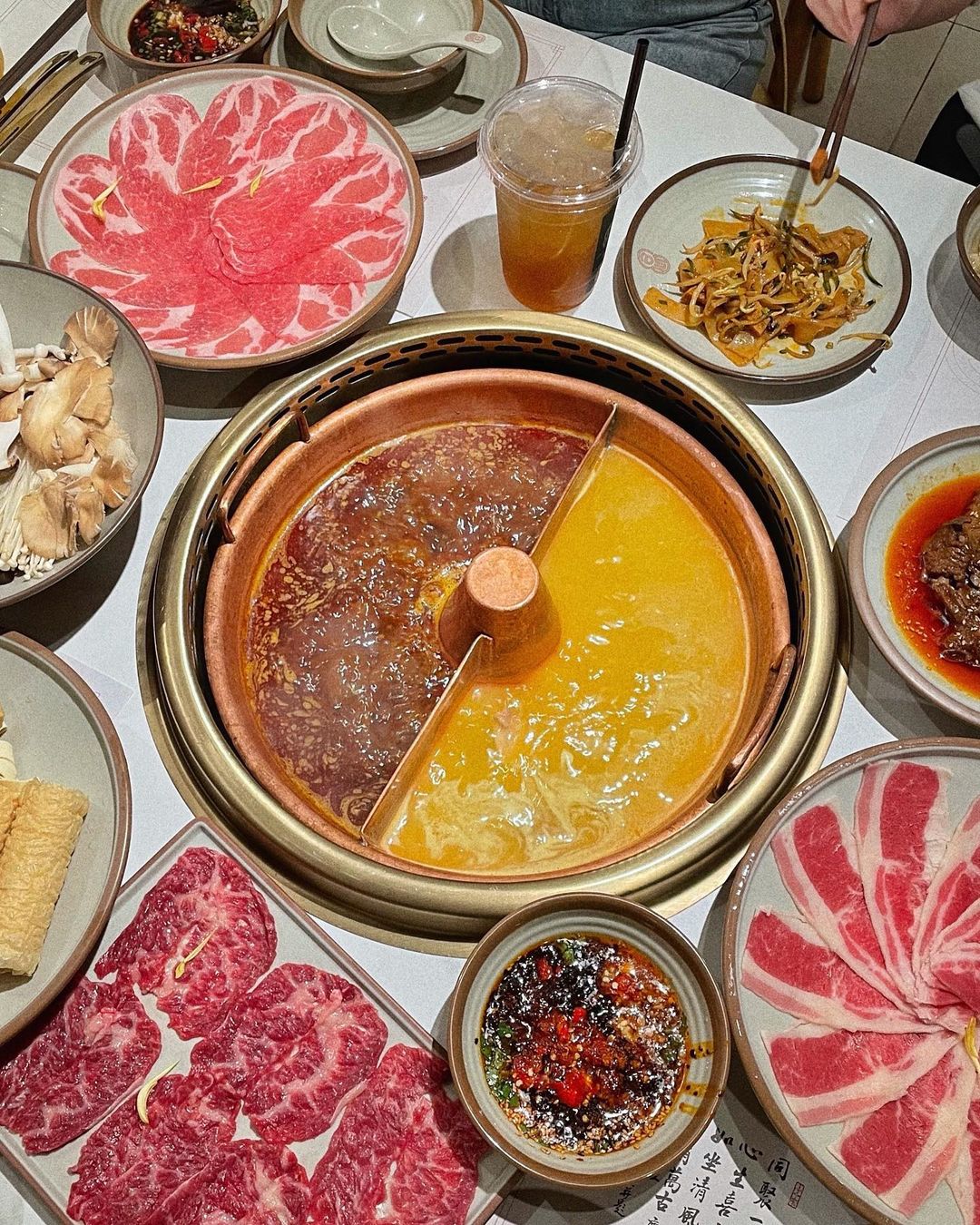 Image credit: @latereatwhere
Then there's your usual suspects: Hand Cut Japanese Wagyu Cube ($32++), Angus Beef ($22++), and Japanese Wagyu ($48++) slices, apart from the popular Premium Eight Second Beef ($28++) that cooks in—you guessed it—eight seconds. Pork-wise, they've got Iberico and Japanese variants, too.
This New Neon-Lit Restaurant In Jalan Besar Has $19.90++ Hotpot Buffet Till 5AM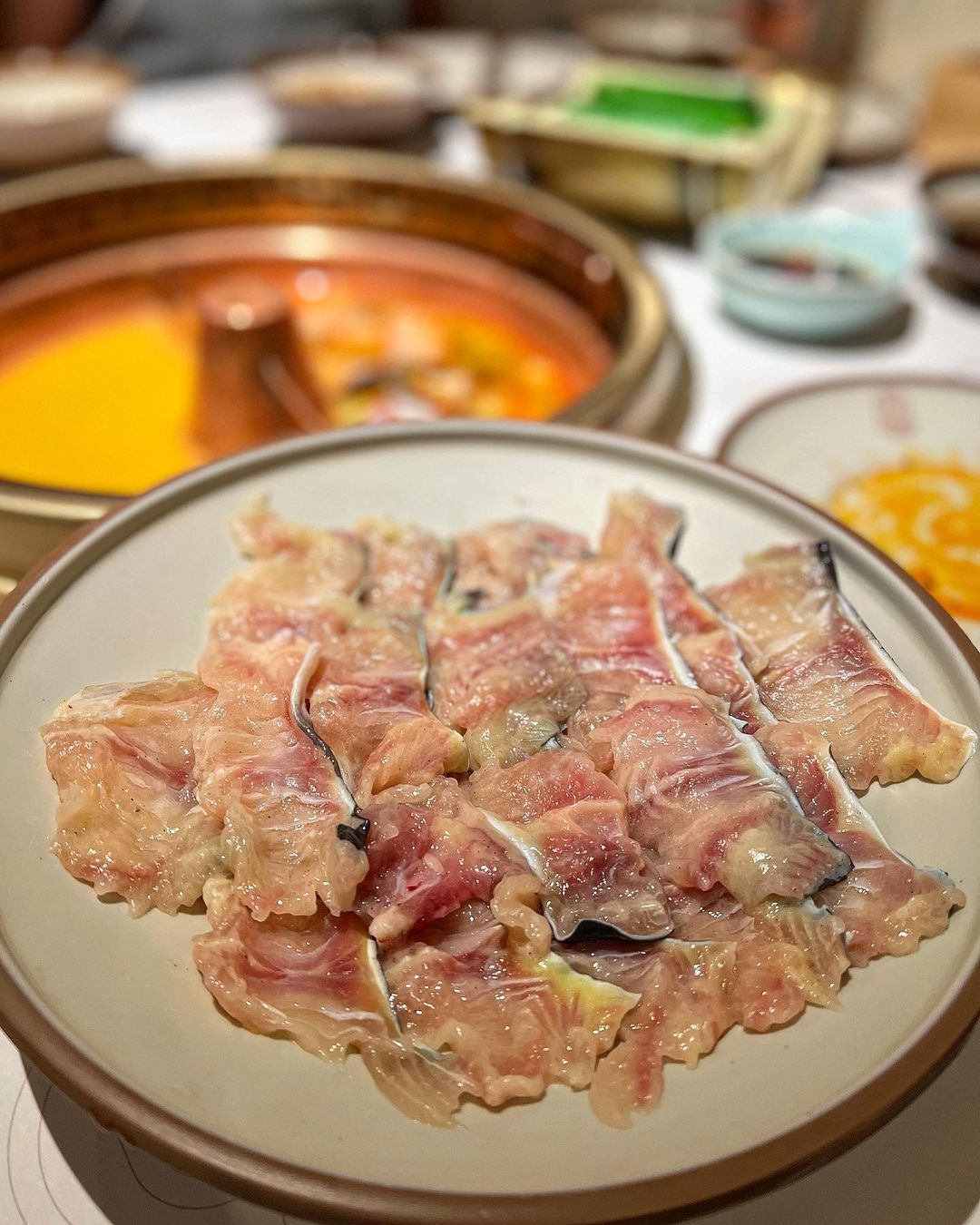 Image credit: @ericten
Moving on to more exotic bits, there's Catfish ($38++), Frog ($14++), Hand-cut Mutton ($24++), Black Bone Chicken Slice ($20++), Pig Brain ($8++), and more.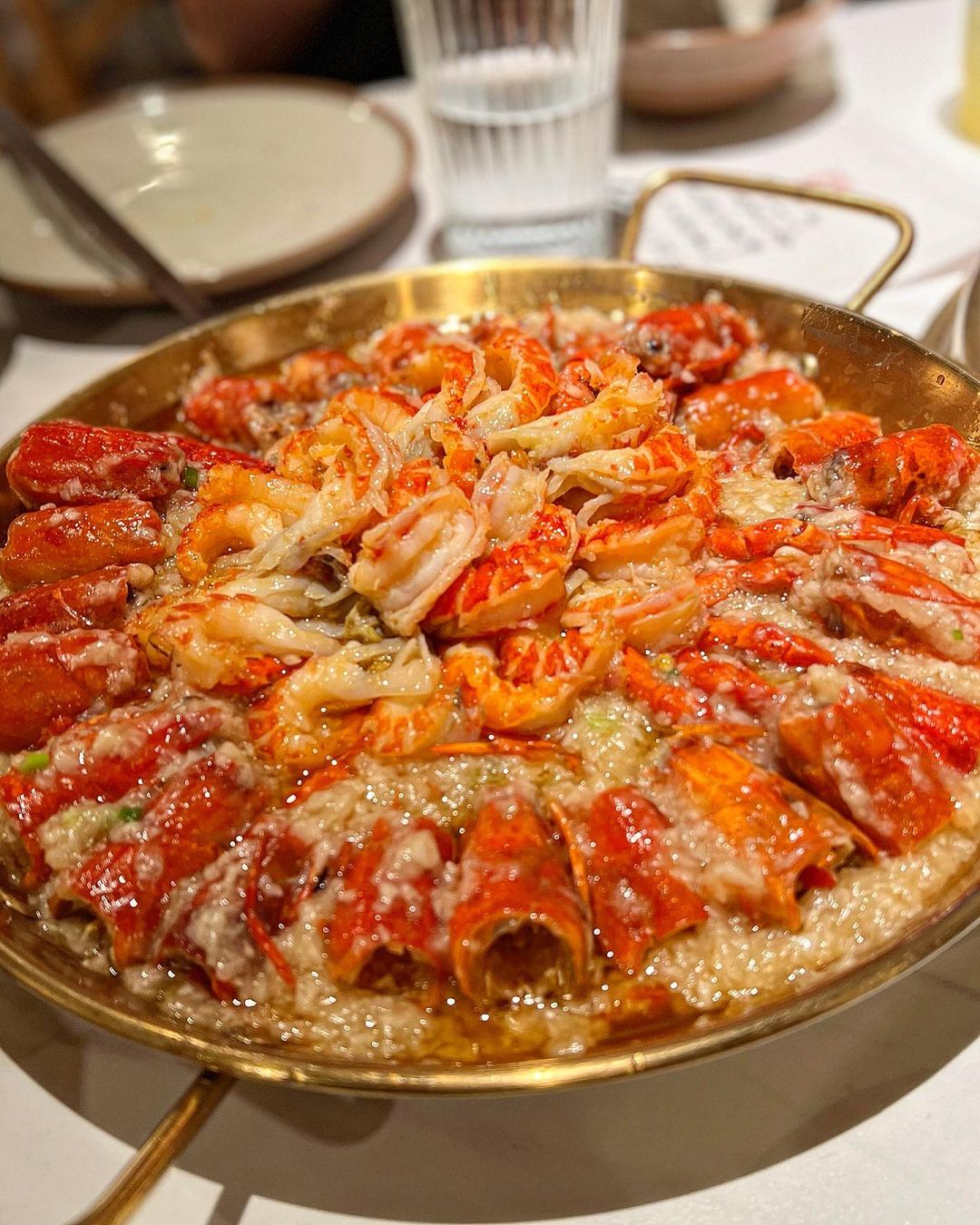 Image credit: @ericten
Besides hotpot, Tong Xin Ru Yi Traditional Hot Pot is known for their cooked dishes too, such as Spicy Rabbit with Sauce ($16++). For hot dishes, there's Crawfish (from $22++), that you can request for the staff to peel on your behalf, and BBQ Mutton Ribs ($18++).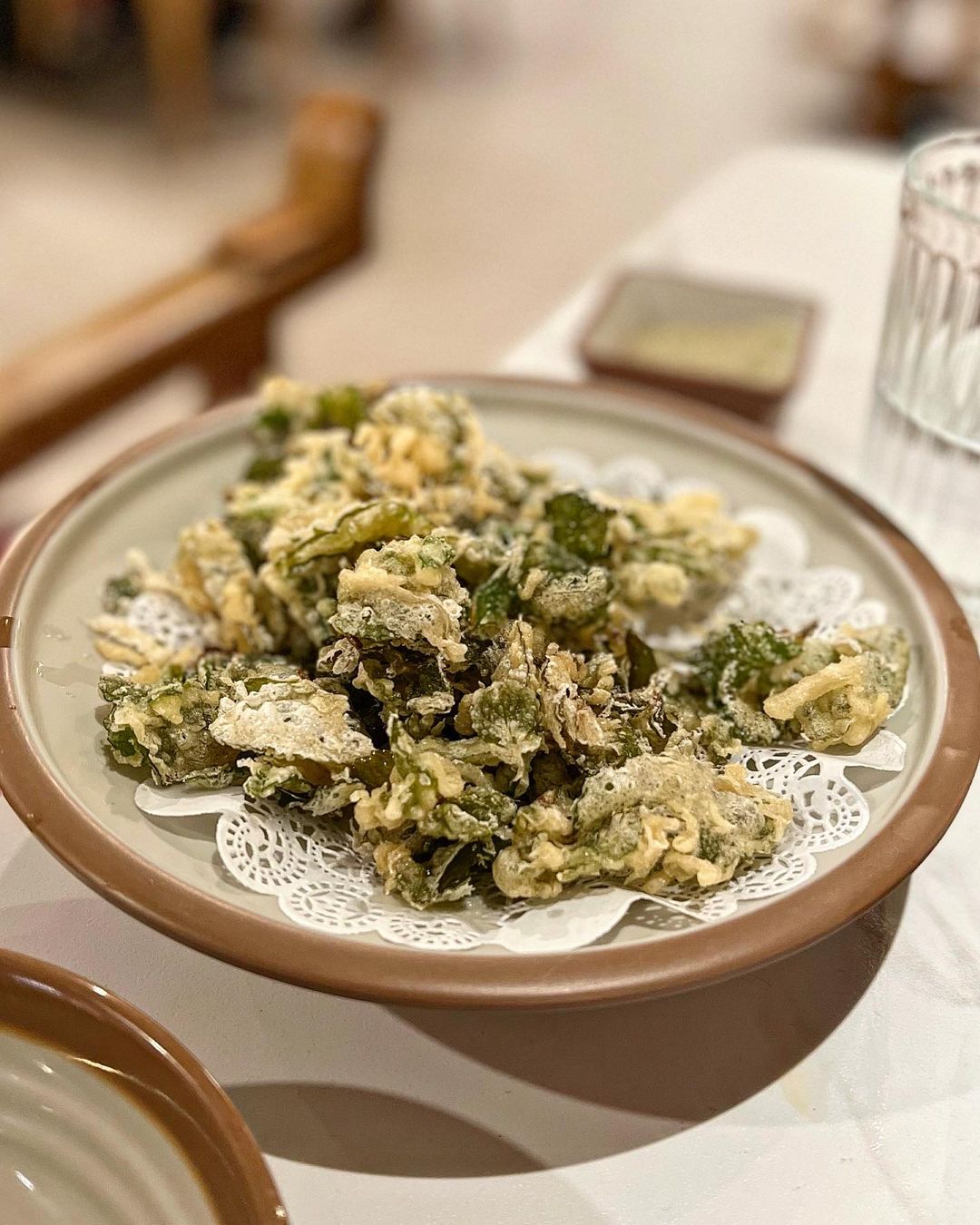 Image credit: @ericten
Plus, there's BBQ Frog ($8++) and Fried Mint Leaf ($8++), both of which are super popular snacks with diners.
For cheap supper hotpot spots, Ma Ma Spin Pot has a $19.90++ hotpot buffet that operates till 5am daily! Otherwise, Dajie Makan Place is for the Easties: they open till 2am, and are halal-certified!
Address: 6 Lorong Telok, Singapore 049019
Opening hours: Mon-Fri 11:30am to 3pm, 4pm to 10:30pm, Sat-Sun 12pm to 10:30pm
Tel: 6536 8058
Website
Tong Xin Ru Yi Traditional Hot Pot is not a halal-certified eatery
This Halal BBQ Hotpot Place At Bedok Opens Till 2AM Daily, Has Mala Xiang Guo Too
Feature image adapted from @ericten, @foodhoe_and @wenshidaebak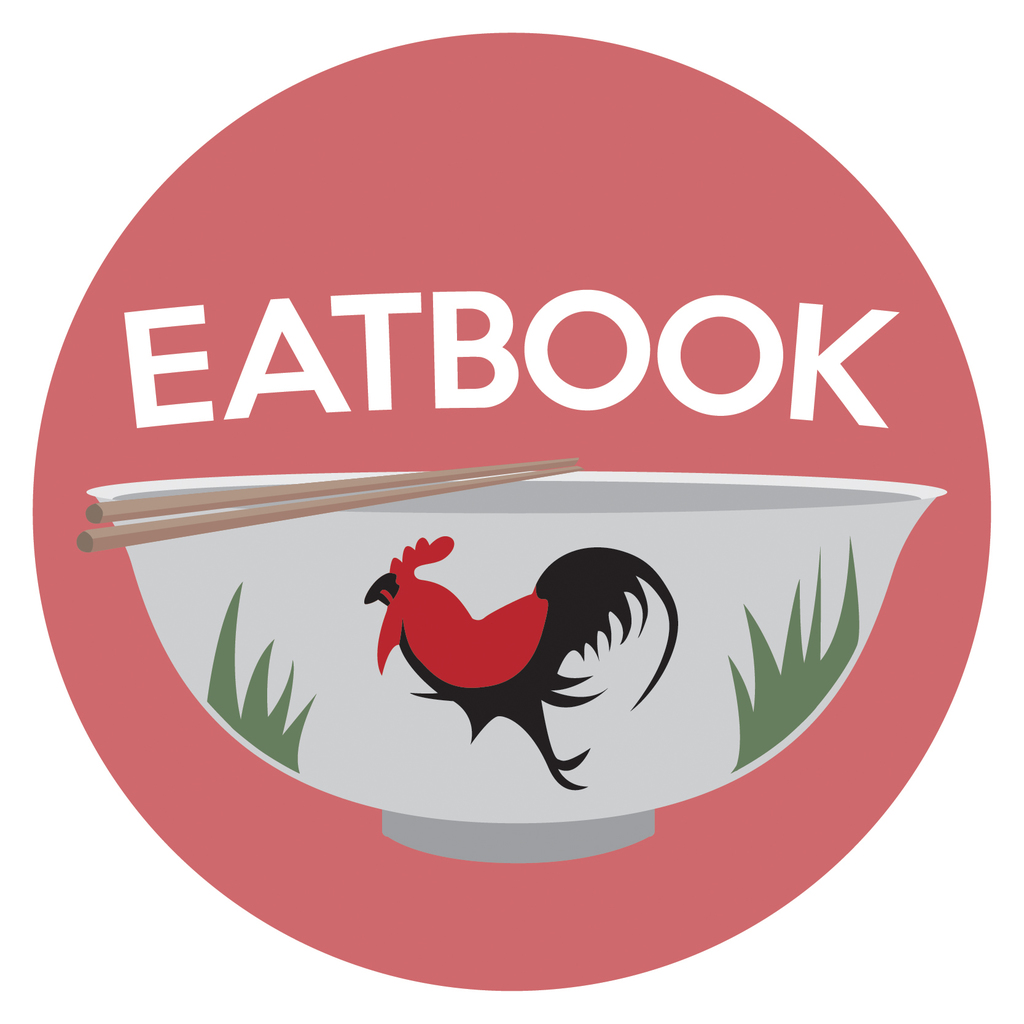 Drop us your email so you won't miss the latest news.