Tongue Tip Lanzhou Beef Noodles At Tiong Bahru Plaza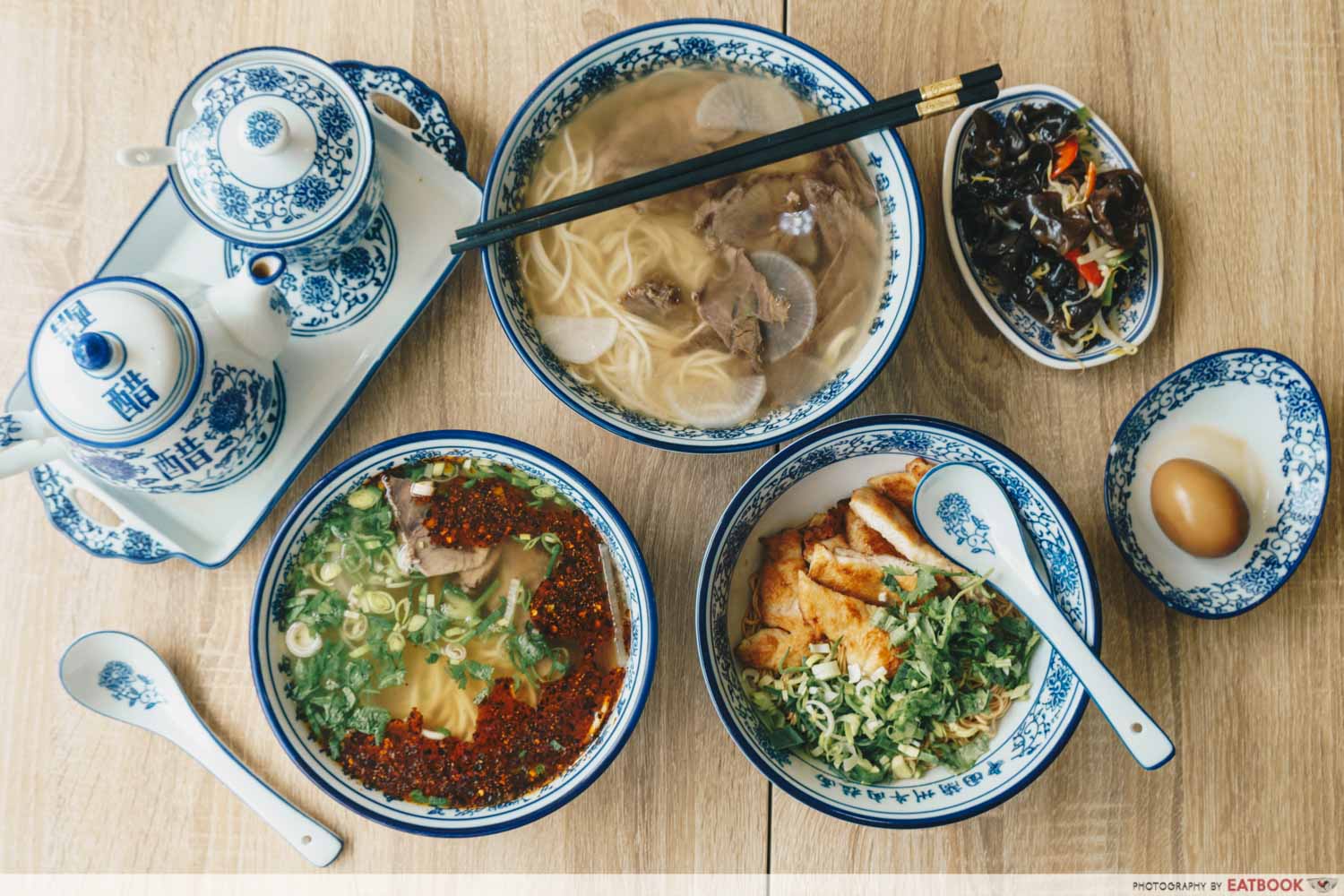 Halal Chinese eateries are popping up at an increasing frequency lately, and joining them is Tongue Tip Lanzhou Beef Noodles. Tucked at the second floor of Tiong Bahru Plaza, this is one of the few places in Singapore that sells Lanzhou La Mian – a style in which the dough is pulled roughly without any twisting or waving.
The menu here is modest; just four different beef noodle bowls, with the option to choose one out of the eight noodle types available.
Food at Tongue Tip Lanzhou Beef Noodles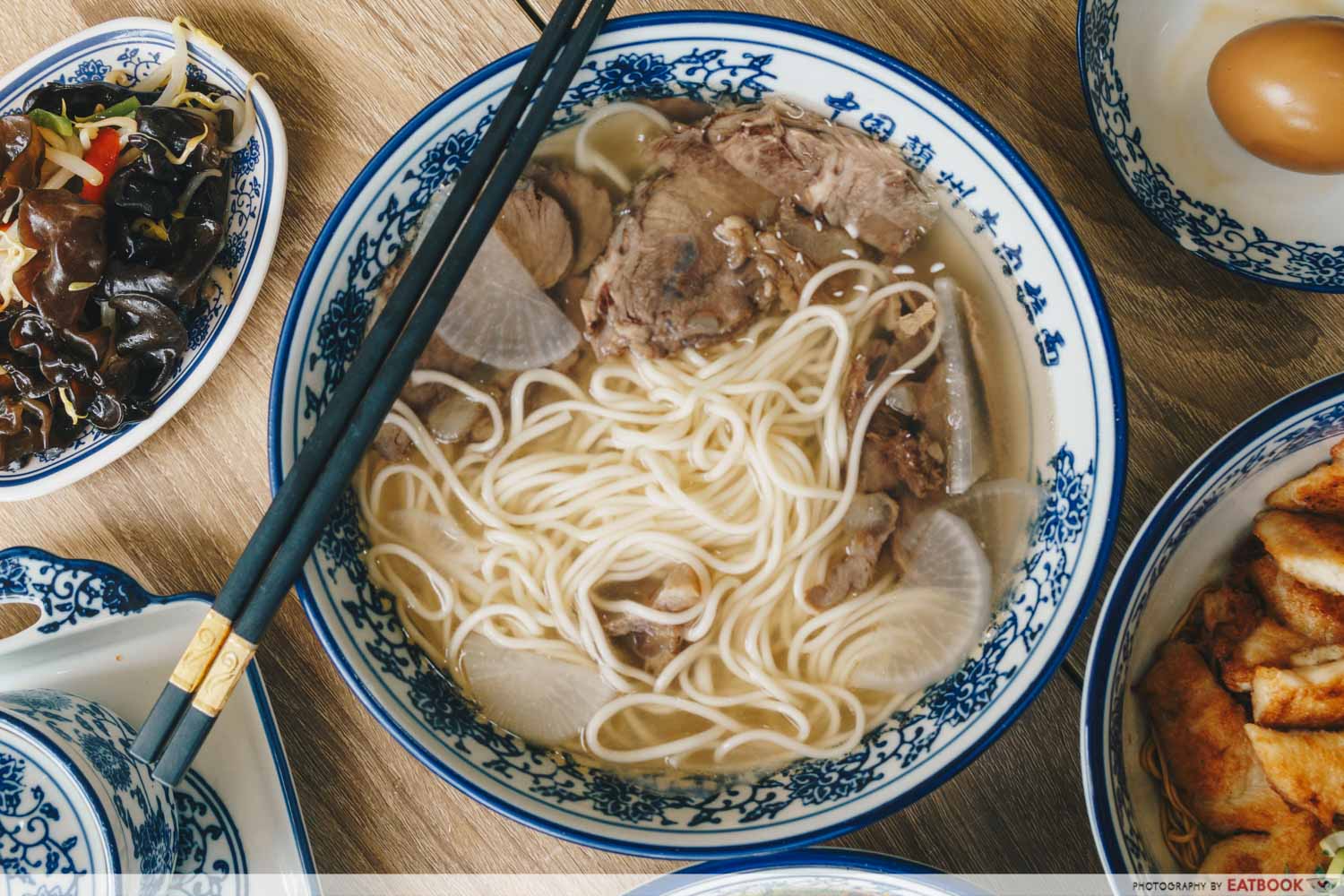 We got a large portion of Signature Beef Noodles ($10.90+); a simple bowl of beef noodles served in a clear broth and then garnished with finely sliced radishes.
Though light on ingredients, this dish packed a heavy punch. The broth had a robust flavour, akin to a piping hot bowl of sup daging with the savouriness dialled up to 11. I loved how chewy the noodles were and thanks to their long strands, slurping them proved to be a delight on its own.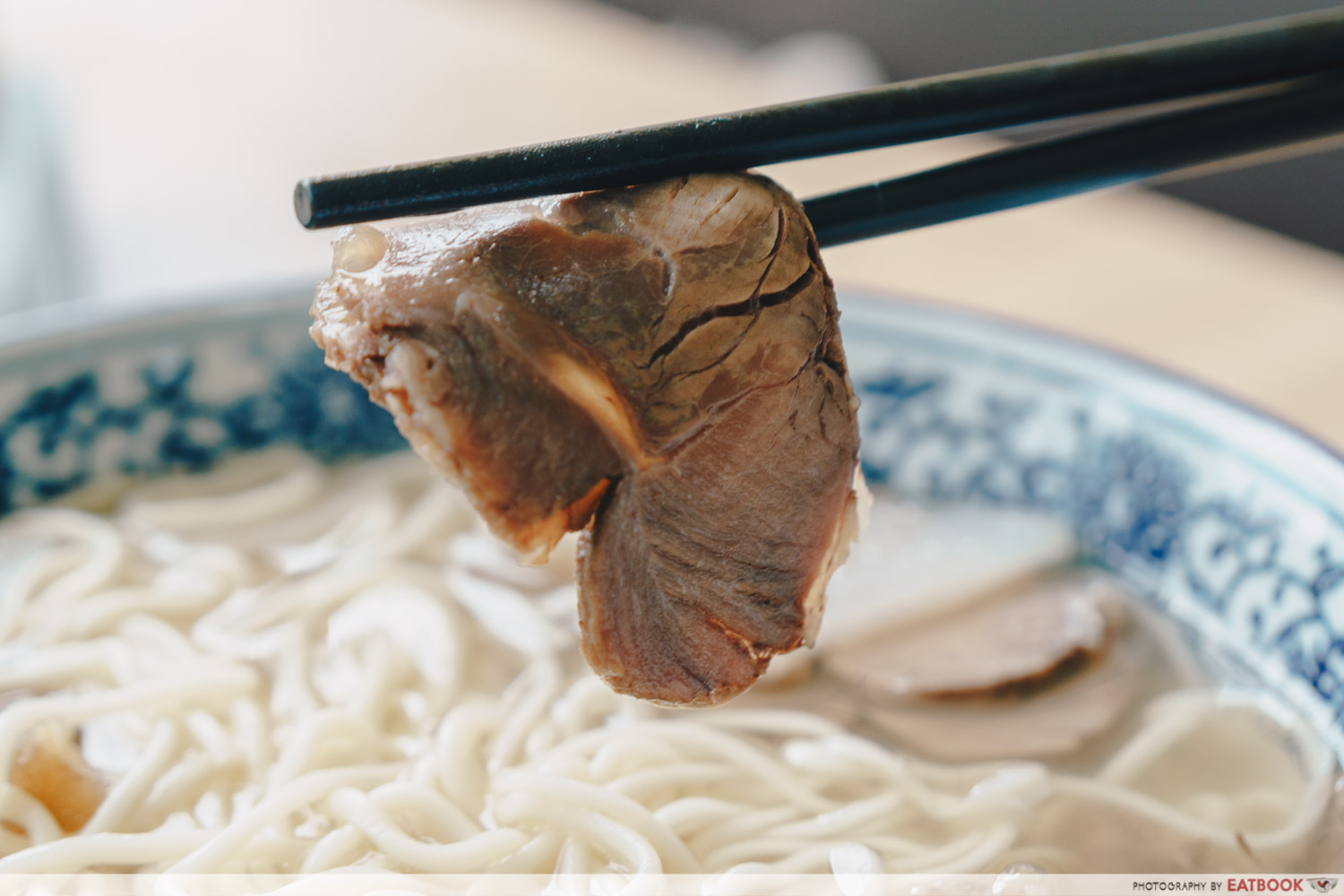 The beef was simply fantastic. Evenly cooked and sliced not too thinly, they added a hearty component to the bowl. And I never thought I'd use this phrase, but the slices practically melted in our mouths, amplifying the umami profile of the dish.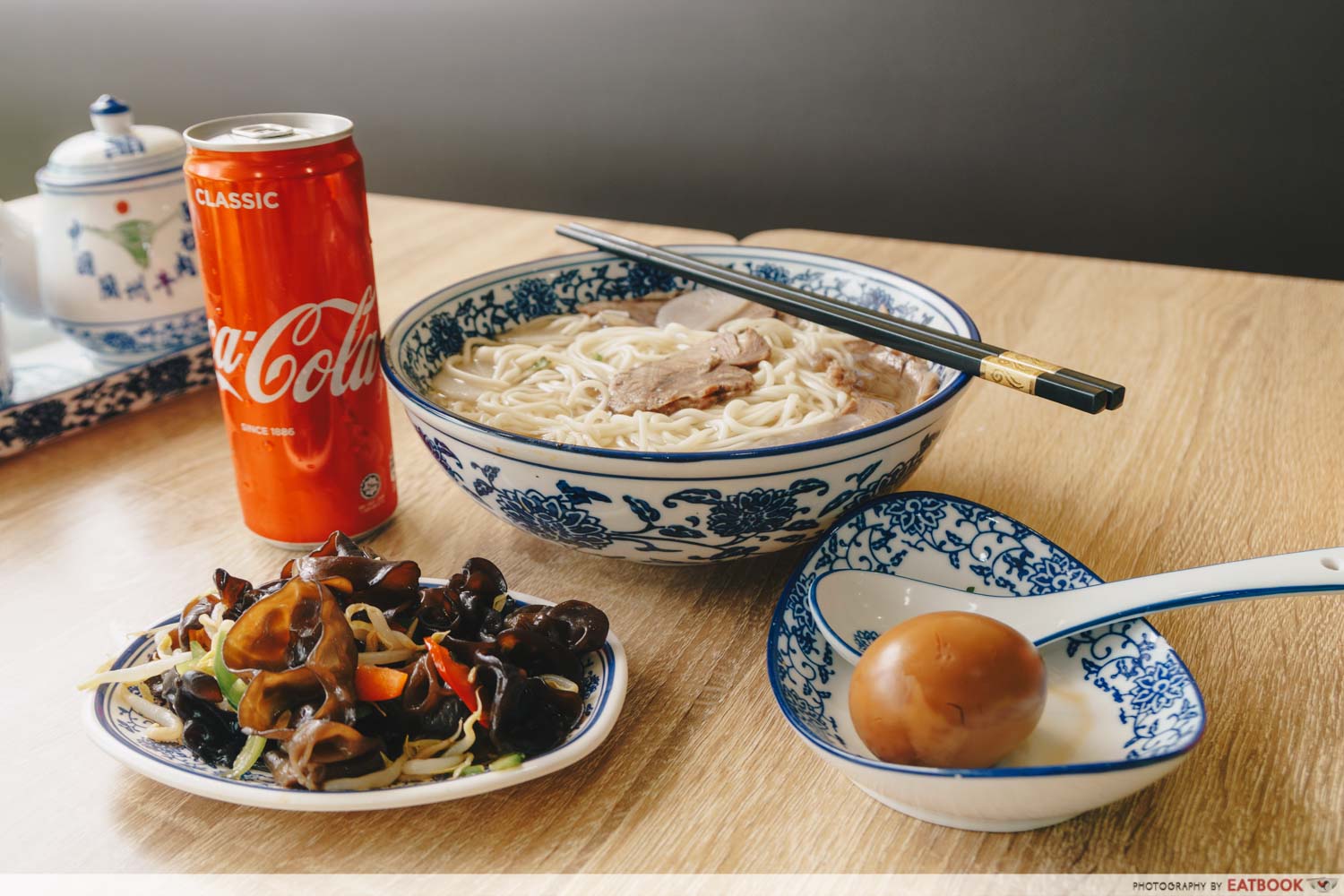 You can also top up $4+ to any bowl and make it a set, which comprises an additional braised egg, side dish and drink. Personally, I would forgo this option and just spring for the egg instead. Its pudding-like consistency paired really well with the firm noodles, adding more depth in texture.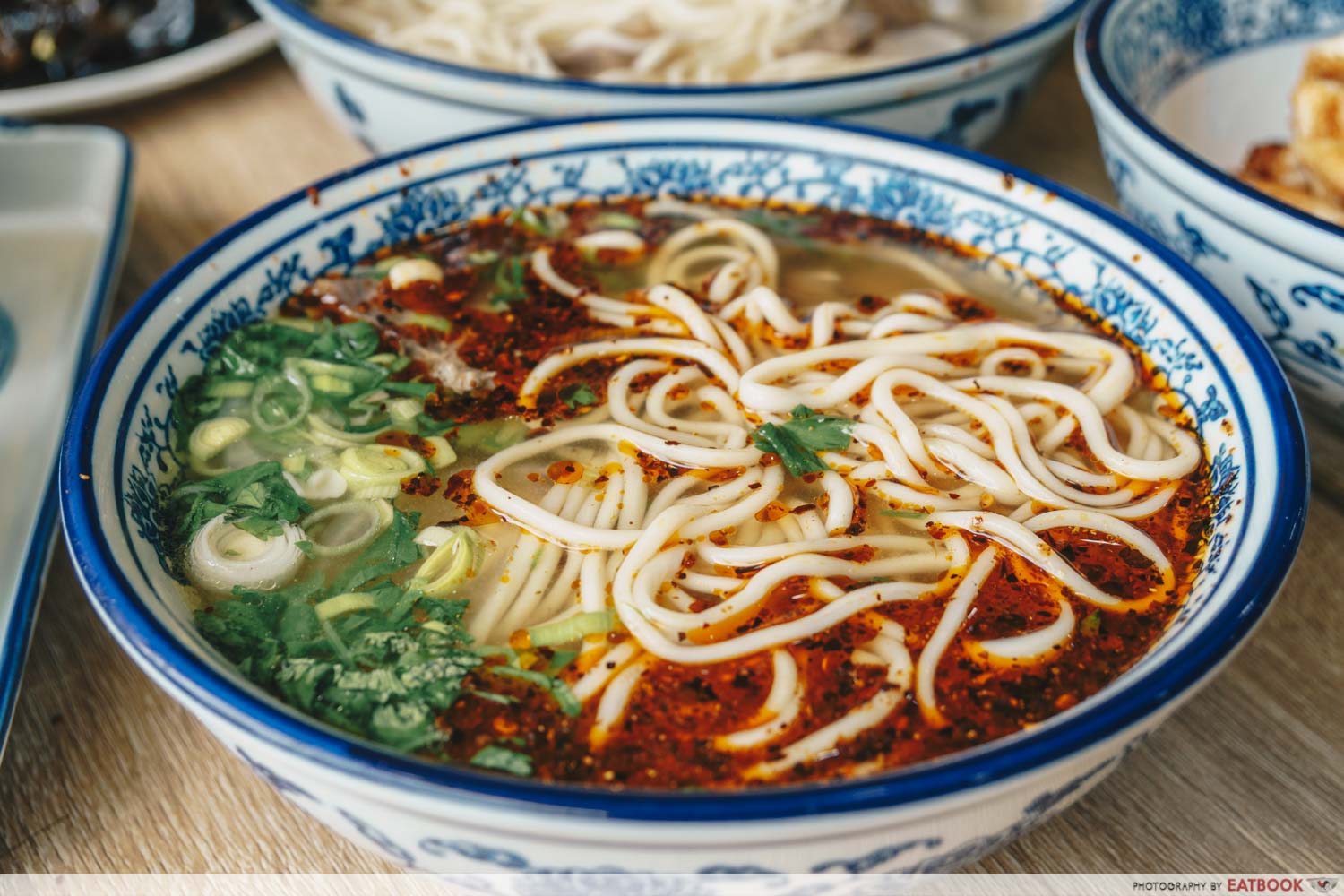 Suffice to say, I wasn't a fan of the Mala Spicy Beef Noodles ($9.50+). Though the noodles and meat were superb, the mala broth was lacking. Its spiciness barely registered on our tongues although it was slightly numbing.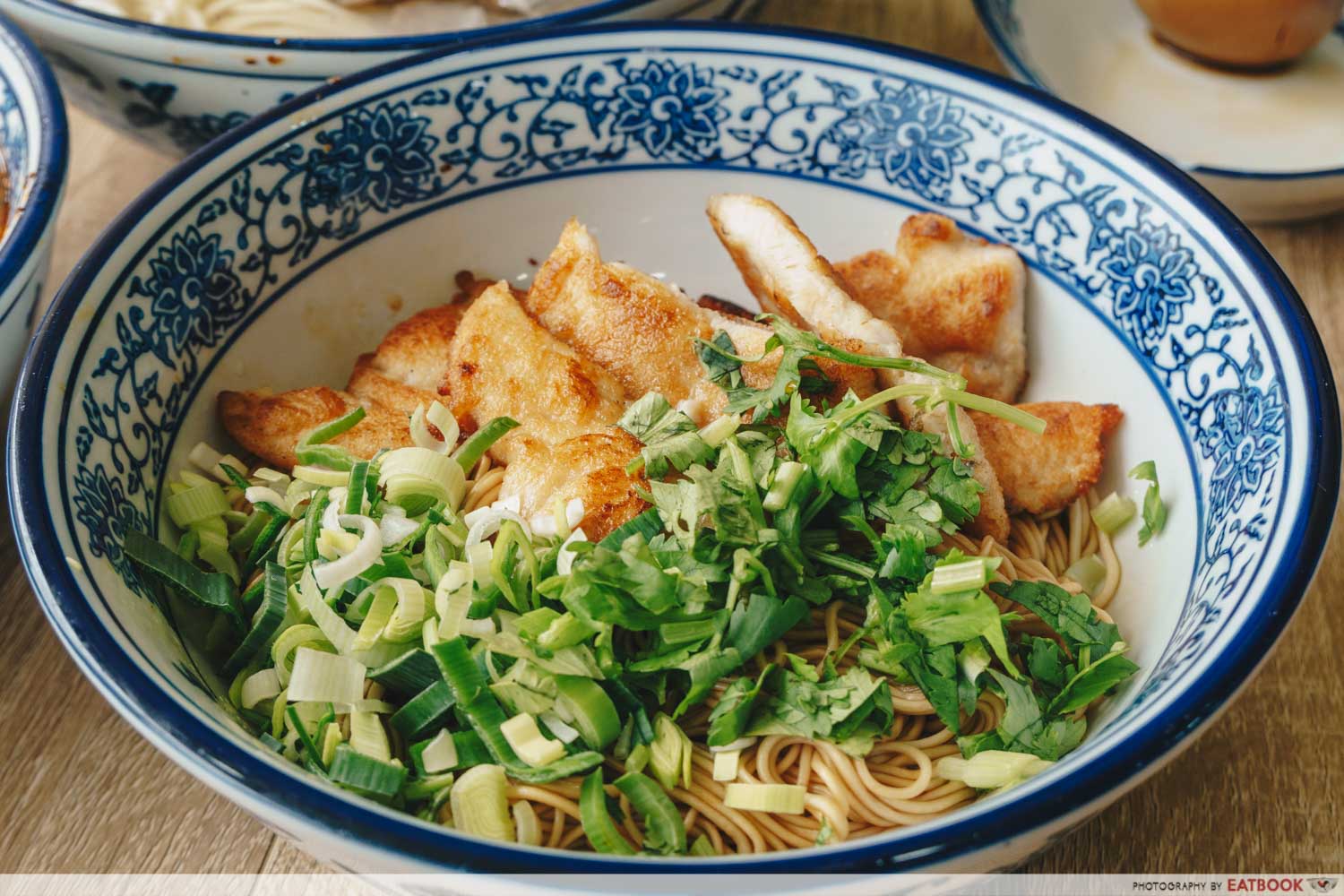 Thankfully, the Dry Chicken Noodles ($8.90+) brought us back on track. Like the Signature Beef Noodles, there aren't many ingredients in this bowl; just dry noodles, chicken fillet and some chopped greens. Of course, the austerity of dish belied its taste.
The thin noodles soaked the soy sauce beautifully, giving it a full-bodied taste that highlighted the salty and sweet components.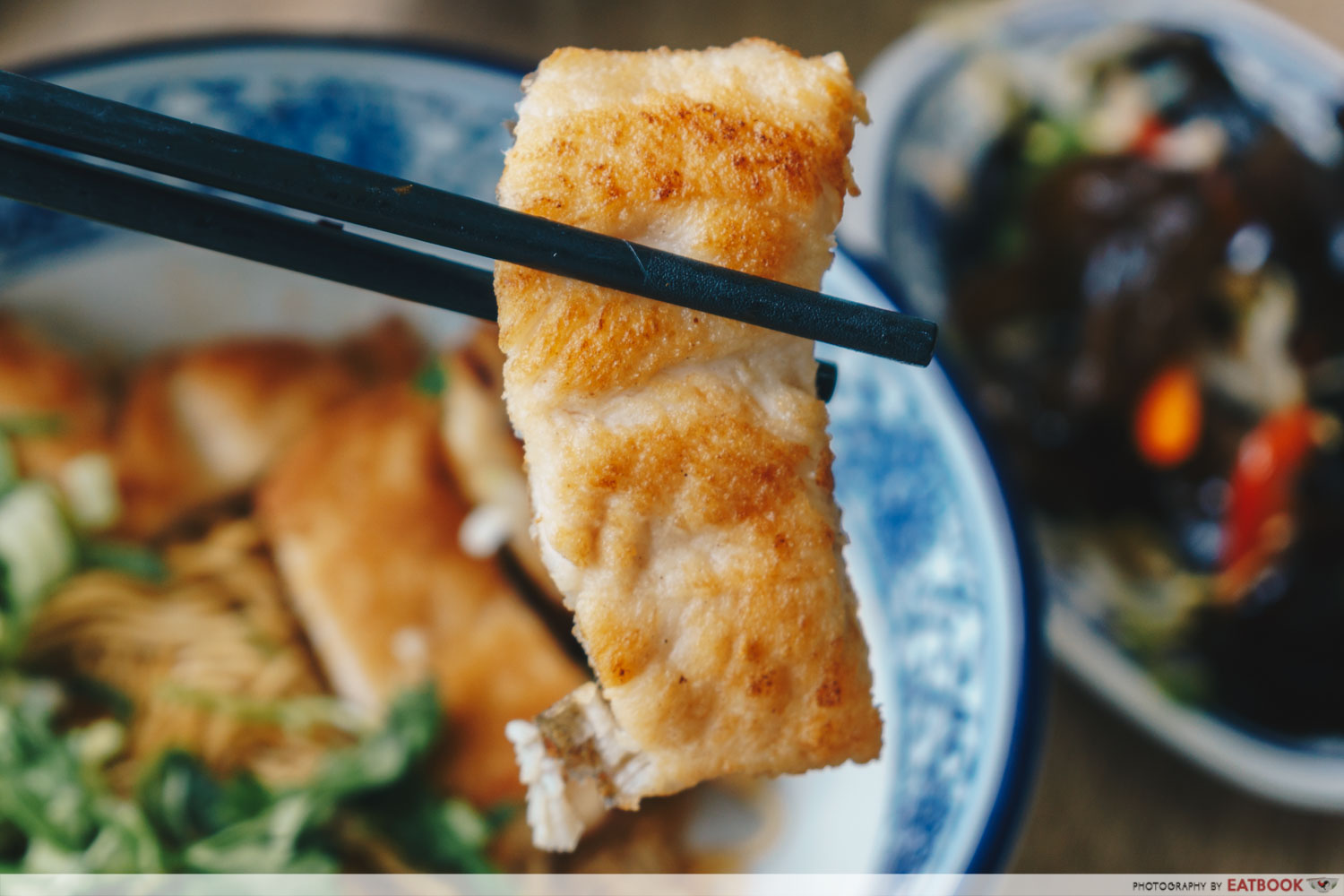 The biggest surprise came when we bit the chicken fillet. Its delicate char was something out of a street food stall. Despite its barbecued taste, the chicken wasn't dry. Best of all: we got a generous amount of long chicken strips – filling us up in a short amount of time.
Ambience at Tongue Tip Lanzhou Beef Noodles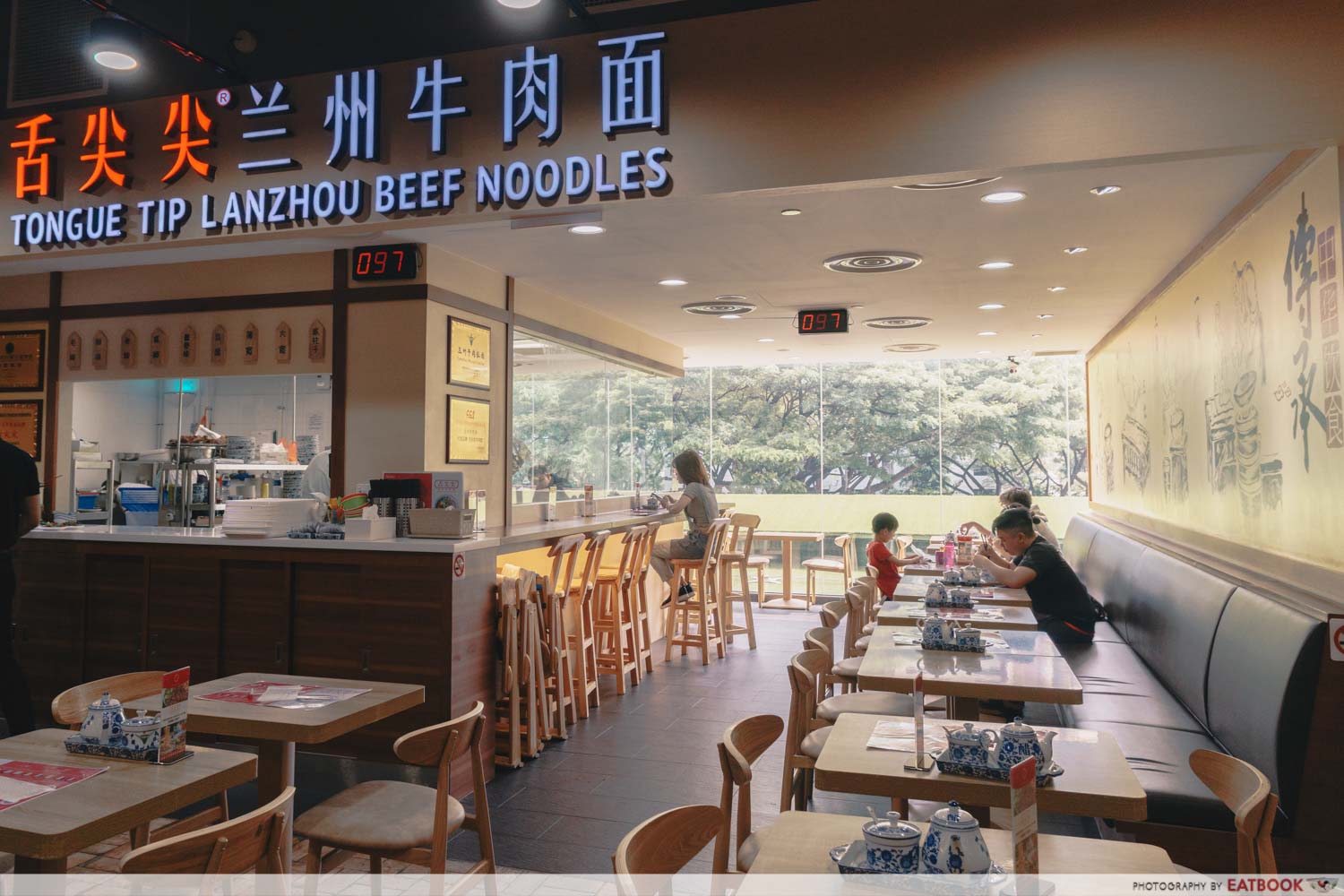 One thing I liked about the restaurant's set-up is that you can sit near the chefs and watch them prepare the noodle up close. The seats are widely spaced out, giving you ample room to move about. Flatlay aficionados will be glad to know that there's a light-flooded wall, giving you ample backlight to make your pictures pop.
The verdict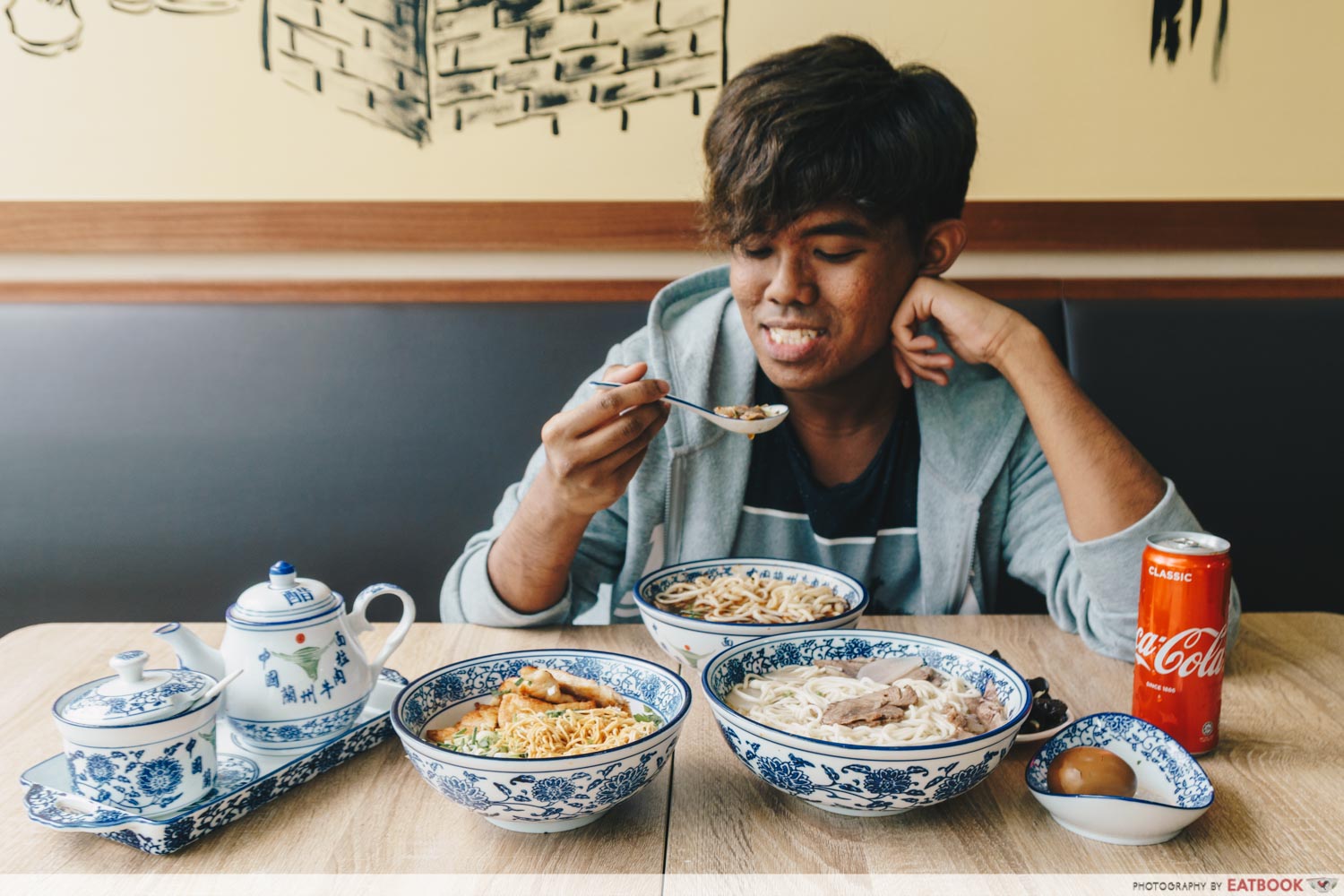 Simplicity goes a long way as Tongue Tip Lanzhou Beef Noodles shows. Almost every ingredient here was utilised to its highest potential, resulting in tasty bowls that's worth the travel distance.
Address: 302 Tiong Bahru Road, #02-107/187, Tiong Bahru Plaza, Singapore 168732
Opening hours: Daily 11am to 10pm
Website
Tongue Tip Lanzhou Beef Noodles is halal-certified.
Photos taken by Tan Ee Jing.
This is an independent review by Eatbook.
Summary
Pros
– Tasty noodles
– Beef was extremely tender
– Huge portions

Cons
– Mala was lacking
– Menu has room to expand
Recommended dishes: Signature Beef Noodles ($10.90+), Dry Chicken Noodles ($8.90)

Opening hours:Daily 11am to 10pm
Address:302 Tiong Bahru Road, #02-107/187, Tiong Bahru Plaza, Singapore 168732