Uncle Ringo at Marina Bay Area

Image credit: Uncle Ringo
2019 has been a wild, wild year. From Area 51 raids to Game of Thrones season finale and more serious events like the Amazon catching fire, 2019 has been a series of ups and downs. Whether you're glad to leave it behind or not, this eventful year is about to come to a close for good, and you can end it off with a happy bang. From 20 December 2019 to 1 January 2020, Uncle Ringo is holding a countdown carnival at Marina Bay. The Great Circus of Europe will be arriving to put on its first performance in Singapore too! 
A food street will be set up at the fair, boasting over 50 stalls that serve up all your bazaar favourites. If you've missed Artbox and this year's Geylang Serai Ramadan Bazaar, you've got one last chance to get a taste of this year's trendiest food!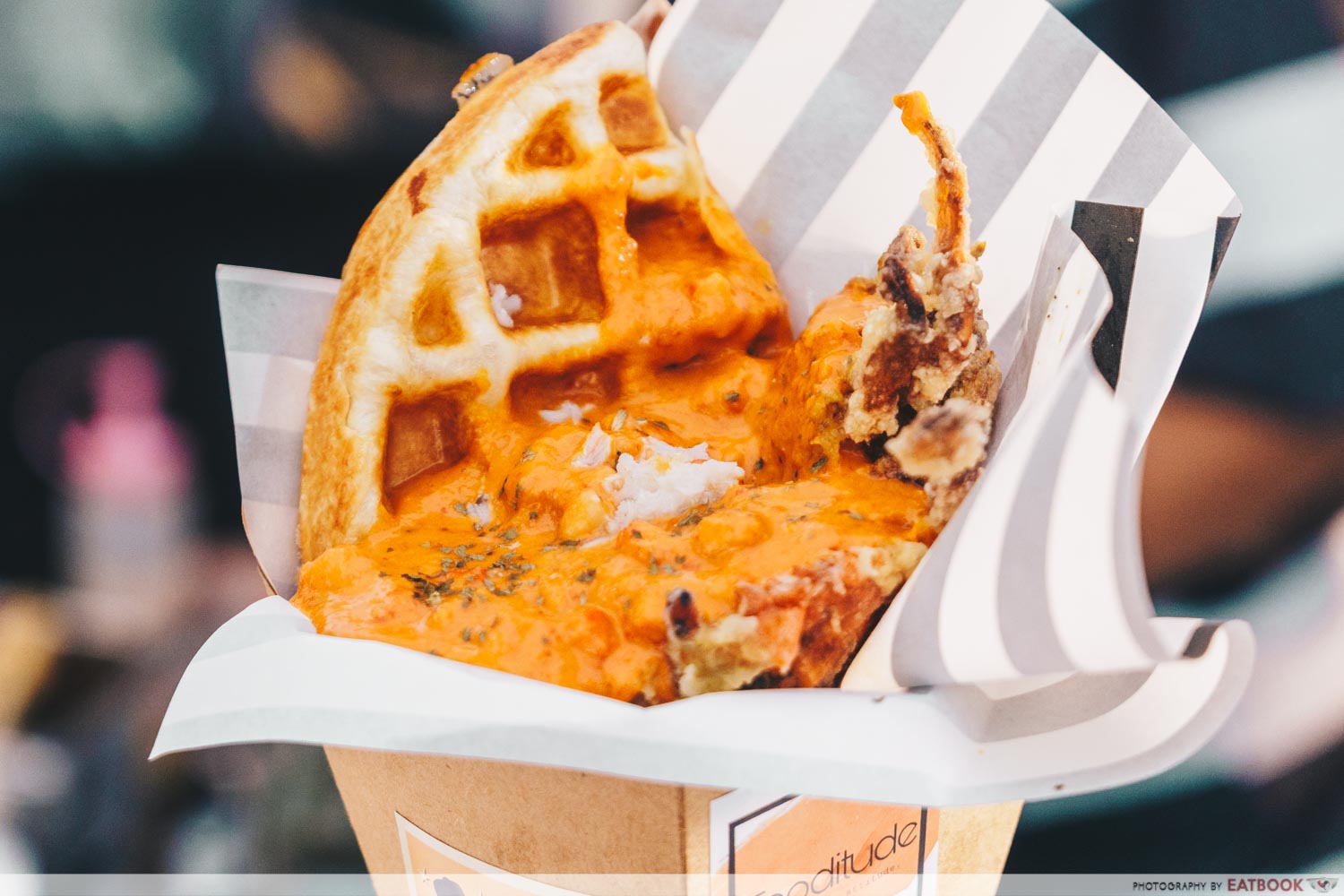 The food street at Escapade @ Marina Bay Sands brings back plenty of popular stalls. Fooditude returns with their soft and pillowy Praffles. The fusion of prata and waffles comes filled with both sweet and savoury options, including Truffle Cheese and Rainbow flavours.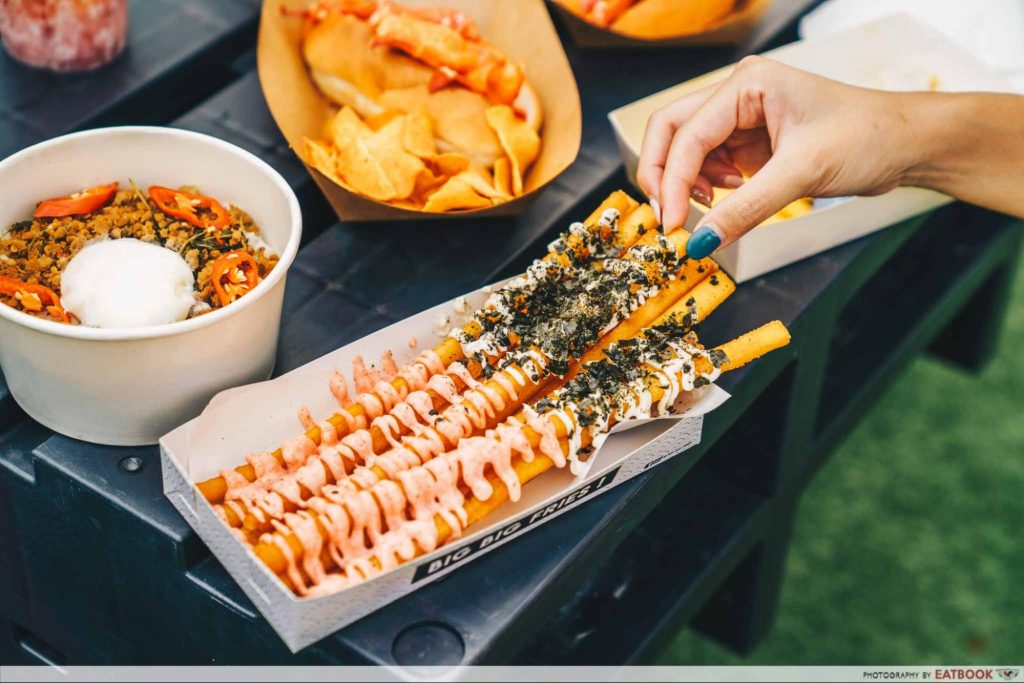 Also found at the fair is Big Big Fries. The huge fries come in dressings like Himalayan Pink Salt, Mentaiko Mayonnaise and Seaweed Mayonnaise. Get them piping hot and coated in savoury, umami-laden sauces.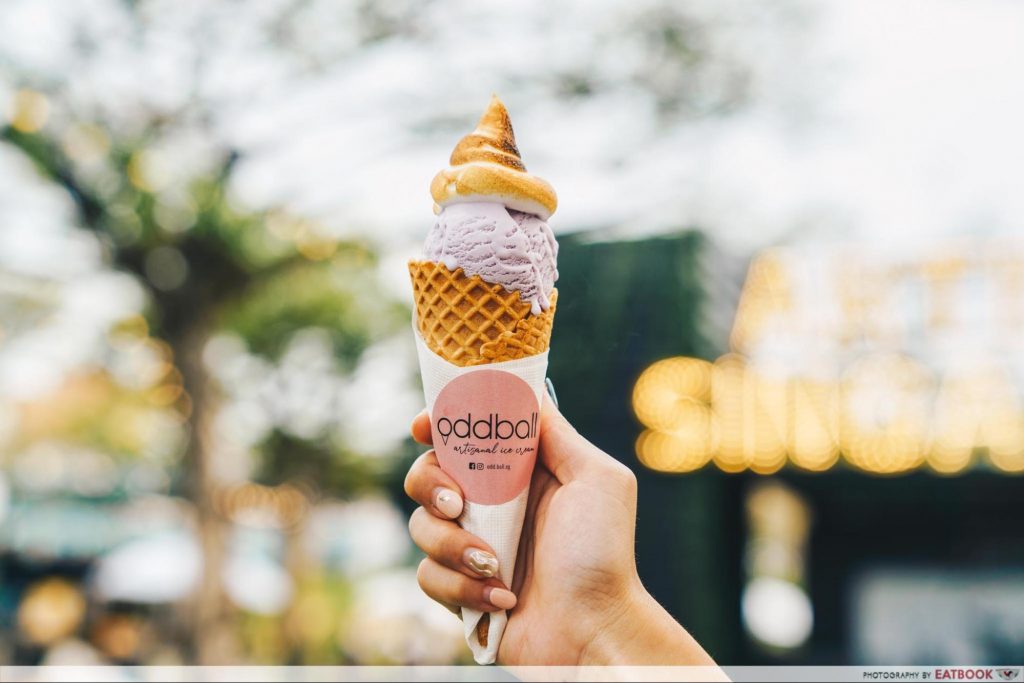 Cool down after an afternoon of feasting and festivities with some meringue-topped ice cream at Oddball, which serves toothsome desserts. Their ice cream comes in unique flavours such as Lavender Honey and Honey & Figs. The golden meringue costs extra and is blowtorched right before your eyes, before being set onto the scoop.
There are plenty of food to eat, games to play, and good times to be enjoyed at the carnival. End off 2019 with a bang, with a night of celebration and with a belly filled with good food. Remember, New year new you!  
Address: 12A Bayfront Avenue, Bayfront Event Space, Singapore 018970
Event date and time: Daily 3pm to 11pm, 31 December 3pm to 1am