---
Unique pizzas to get you out of your Pepperoni funk
---
If there's a universal love for any food, it'll probably be pizza. We have it warm at a restaurant, greasy at a party and cold as we devour its aftermath. There's no denying this stringy cheese and tart tomato-topped dish of its crown. For those who are tired of ordering the same ol', here are 10 unique pizzas around Singapore you can sink your teeth into.
---
1. Sourdough pizza
---
Be warned: the crust here is sourdough. The folks at Plank Sourdough Pizza are so into pizzas they've got both sweet and savoury options for their equally crazed fans. Cheese Plank ($14++) is topped with caramelised garlic crème fraiche (a type of soured cream), walnuts, blue cheese and fig jam, before being drizzled with maple syrup and garnished with thyme and lemon zest – yum!
Address: 1 Swan Lake Avenue, Singapore 455700
Opening hours: Mon-Thur 12pm to 3pm, 6pm to 10pm, Fri-Sun 12pm to 10pm
Tel: 6448 9288
Website
Menu
Click here for more info on their Bukit Timah outlet.
---
2. Calzone
---
Bella Pizza understands our struggle of wanting to eat more in a shorter period of time. And that's why they've got a calzone – a folded pizza that resembles a curry puff. You can turn any of their pizzas into a calzone, but we recommend Pizza Mascarpone ($26++), a white pizza flavoured with truffle oil and topped with mushrooms.
Address: 30 Robertson Quay, #01-14, Riverside View, Singapore 238251
Opening hours: Tue-Thur 12pm to 3pm and 6pm to 11pm, Fri-Sat 12pm to 3pm and 5.30pm to 11.30pm, Sun 11.30am to 3pm and 5.30pm to 11pm
Tel: 6734 0139
Website
---
3. Pizza Waffle
---
Shake things up with a Pizza Waffle ($14) from 23 Jumpin' that comes in mushroom or Hawaiian flavour. If you can't decide which to get, there's an option of yuan yang where you can have half of both. Its chewy and slightly sweet waffle base is great for those who love their carbs and both flavours come with a generous amount of cheese.
Address: 1 Irving Place, #01-25, The Commerce @ Irving, Singapore 369546
Opening hours: Tue-Sun 11am to 5pm
Tel: 9137 5697
Website
---
4. Pizza al taglio
---
Sharing is made easier at iO Italian Osteria, where they serve a variety of pizza al taglio – pizzas baked in trays and cut into slices. Order Assorted Pizzas ($9++ for small, $24++ for medium, and $29++ for large) and you'll be served with a couple of chewy-crust pizzas, with tomato and garlic flavour hailing as a crowd favourite.
Address: 4 Hillview Rise, #02-01, Hillv2, Singapore 667979
Opening hours: Mon-Fri 11:30am to 10pm, Sat-Sun 10am to 10pm
Tel: 6710 7150
Website
Menu
---
5. Pizza with "leopard spots"

---
The trademark of Motorino's pizzas are their charred bits that look like leopard spots, a result from baking their crusts in wood-fired ovens for an elevated flavour. You can't leave without having their Brussel Sprouts & Bacon ($26++) pizza, which may sound strange but tastes surprisingly good.
Address: 3A River Valley Road, #01-01A, Merchant's Court, Singapore 179020
Opening hours: Daily 11:30am to 11pm
Tel: 6334 4968
Website
Menu
---
6. Vegan pizza
---
Even though Brownice's pizzas contain no meat, they don't lose out when it comes to taste. Brownice has long been known for vegan ice-cream, and their quiet new bistro at Katong serves an array of vegan mains and sides as well. Truffle lovers will enjoy Truffle Porcini Funghi ($19), which is a mushroom pizza is drizzled with truffle oil. A wide range of pastas is also available to complete your vegan Italian meal – buon appetito!
Address: 53 East Coast Road, Singapore 428771
Opening hours: Sun-Thur 12pm to 10pm, Fri-Sat 12pm to 10:30pm
Tel: 6348 2295
Website
Find out what are some other lesser-known cafes in Katong here.
---
7. Blue cheese and figs pizza

---
Pizza Fabbrica has an interesting Gorgonzola ($30++), which is a pizza that comes with fresh figs, parma ham and honey. Though it may smell pungent due to the Gorgonzola (a type of blue cheese), its sweet and savoury combi won the hearts of many loyal customers. Another must-try here is Crema di Zucca e Broccolini ($28++), an interesting pizza with a pumpkin base.
Address: 70 Bussorah Street, Singapore 199483
Opening hours: Sun-Thur 12pm to 11pm, Fri-Sat 12am to 12am
Tel: 6688 8522
Website
Menu
---
8. Fat pizza

---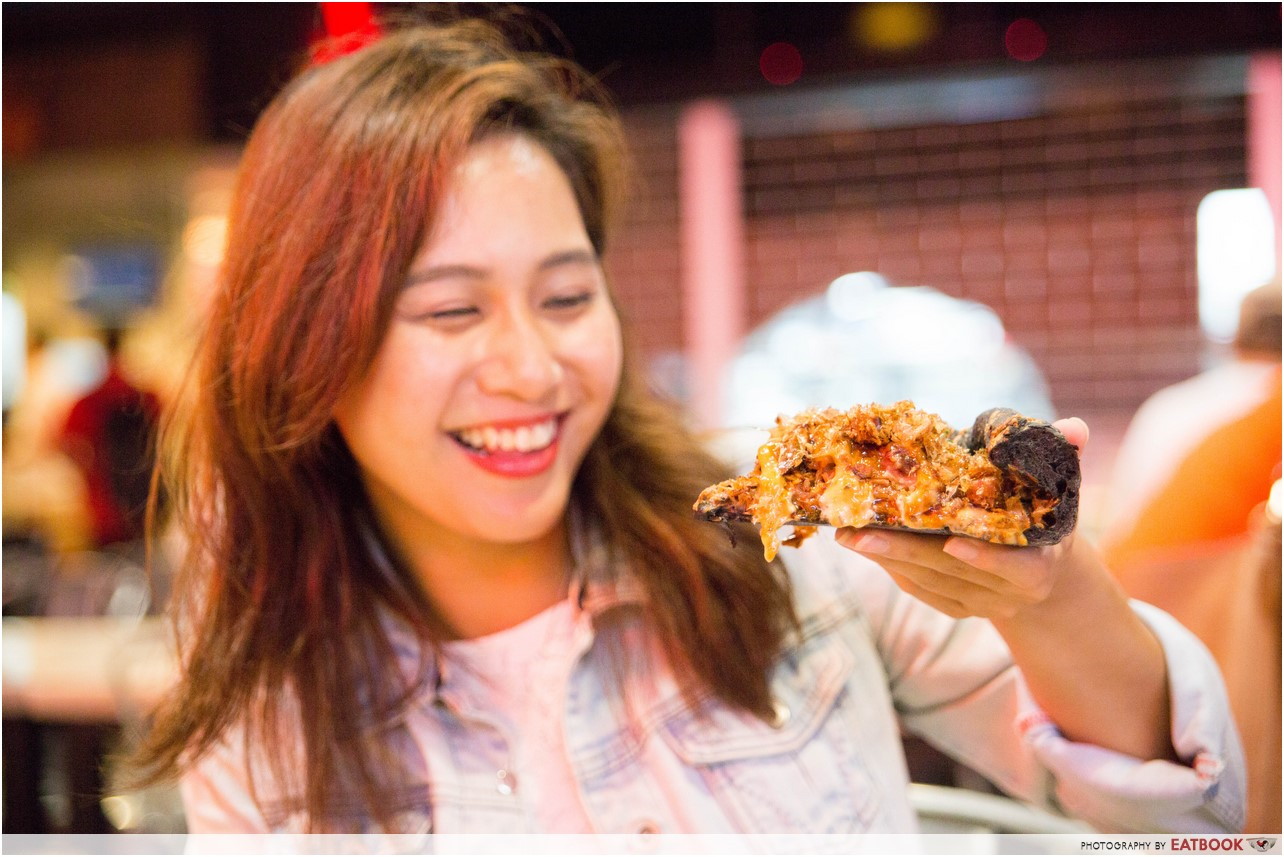 Ironically, The World Is Flat produces really fat pizzas and sandwiches. This food truck at Timbre+ is one of Tanuki Raw's ventures and their deep-dish Fat Samurai Pizza ($9 for a slice) has a mountain of bacon, prawns, duck confit and beef that is threatening to fall out of its charcoal crust. As if that's not enough, the chefs have decided to top this fat slice with roasted cabbage, bonito flakes and two types of sauces. If there's one OTT trend we're praying will last forever, it'll be this.
Address: 73A Ayer Rajah Crescent, #01-04, Timbre+, Singapore 139957
Opening hours: Mon-Thur 6pm to 12am, Fri-Sat 6pm to 1am
Tel: 6252 2545
Website
---
9. Pizza with ground pistachios
---
Known for Sicilian-inspired cuisine, Etna serves pizzas that are visually and gastronomically stunning. Get Burrata ($32++) for a parma ham and cheese classic, or their signature Etna Pizza ($26++) that has a generous sprinkle of ground pistachios to switch things up.  
Address: 49/50 Duxton Road, Singapore 089513
Opening hours: Daily 12pm to 2:30pm, 6pm to 10:30pm
Tel:  6220 5513
Website
Menu
Click here for more info on their Upper East Coast outlet.
---
10. Chilli Crab Pizza
---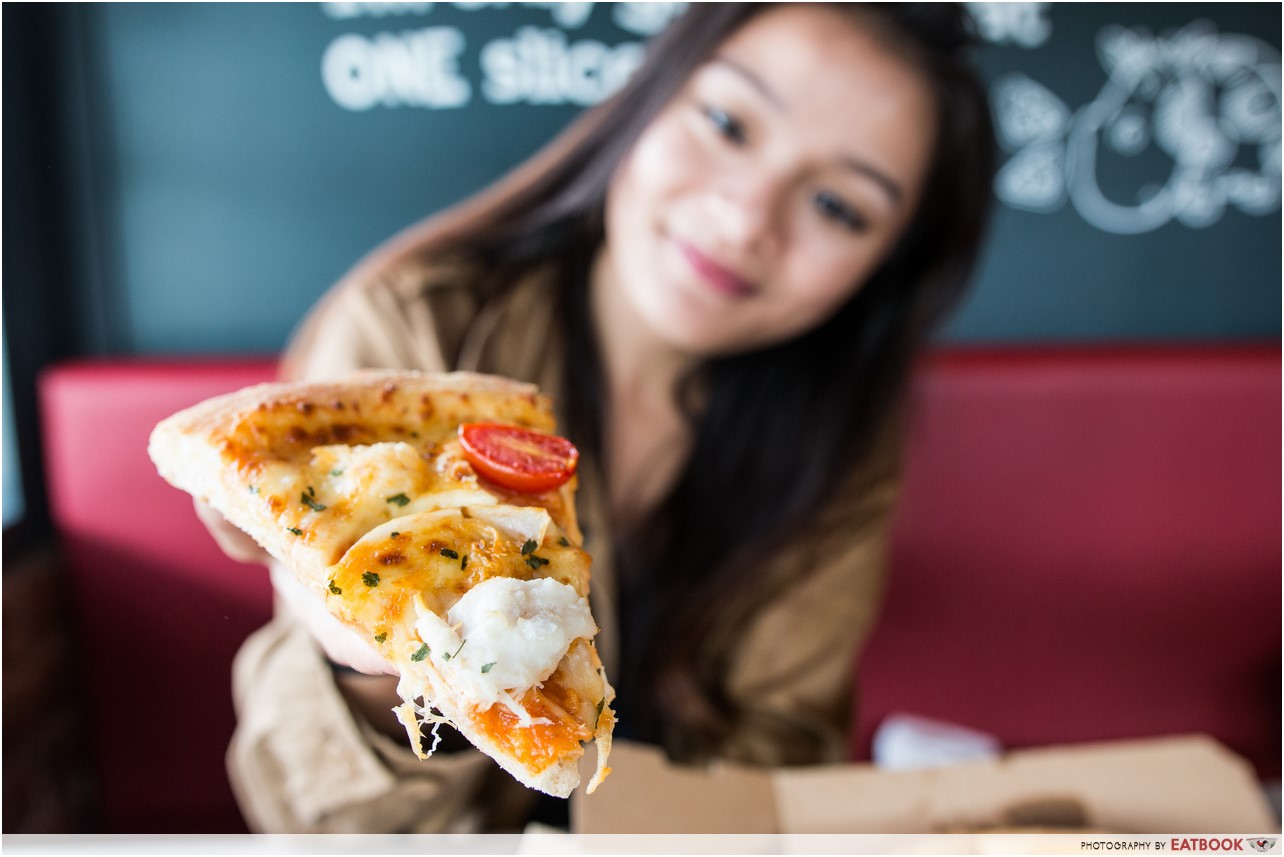 There are times you wanna lie in bed and wait for pizza to arrive on your doorstep, and for such days, Chilli Crab Pizza from Domino's can help you break out of your usual pepperoni and Hawaiian routine. It's got chunks of crab meat scattered around a cheesy base slathered with chilli crab sauce, and you can opt for a cheese burst crust for $7 more.
Opening hours: Daily 10:30am to 11pm
Tel: 6222 6333
Website
Menu
Read our full review of the Chilli Crab Pizza here.
---
Pizza party time!
---
I don't know about you, but I don't need any fancy chocolate or mango cake for my birthday because all I want is a pizza cake! If you feel the same, go ahead and check out all 10 spots we mentioned. Let us know if we missed out your favourite pizza in the comments!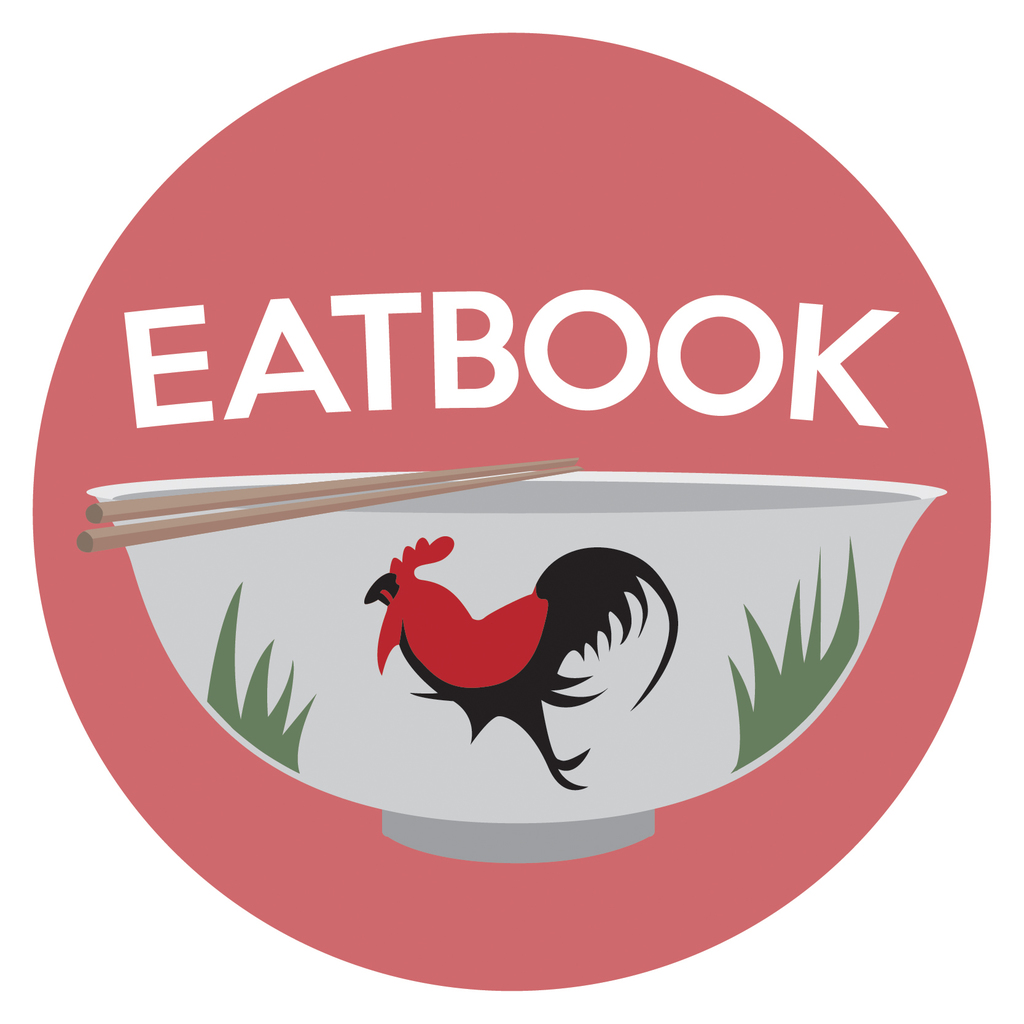 Drop us your email so you won't miss the latest news.