---
Start 2017 by checking out new cafes at Katong
---
Katong has always been known for its cafes, and with the cafe scene still going strong, even more have been popping up in recent months. From ice-cream shops to artisanal bakeries and weekend brunch spots, this mix of new and lesser-known cafes make Katong a great go-to for chilling with your friends over a meal.
---
1. LAAF
---
LAAF offers all-day breakfast, pastas and mains at affordable prices. Power Up ($15.90), which is their version of a full English breakfast, Salmon Pasta ($14.90) and Oxtail Stew ($21.90) could make this the place to go for all three meals of the day. Dinner can be made slightly fancier with alcohol options such as Lychee Margarita ($11.90) or House Red/White ($11.90 per glass, $55 per bottle).
Address: 37 East Coast Road, Singapore 428755
Opening hours: Mon-Tue, Thur-Fri 11am to 10pm, Sat-Sun 10am to 10pm
Tel: 6884 6884
Website
---
2. Carry On
---
While Carry On isn't new, it's relative unknown and definitely not as crowded as other lao jiao cafes at Katong. With free WIFI, ample seats, good coffee and an opportunity to do a little shopping, this quiet spot is great for those who need somewhere to study or work at. Aside from the usual Latte ($5) and cakes, they've also got Filipino desserts such as Brazo de Mercedes ($5), which is a rolled cake filled with lemon custard. If you're looking for a new bag, check out their collection of YADU bags made from upcycled materials.
Address:  348 Tanjong Katong Road, Singapore 437115
Opening hours: Mon-Fri 8am to 6pm, Sat 11am to 8pm
Tel: 6348 2495
Website
---
3. Sandbank
---
Located within East Coast Park, Sandbank is great for those with children. There's a 15m plunge pool, separated into two sections for older and younger kids, as well as shower facilities right beside the cafe. Breakfast Buffet ($19 for adults, $9.50 for children) is served every weekend and on public holidays from 8:30am to 12pm. You'll get a variety of Western and Asian plates such as nasi lemak, prata, eggs benedict and pancakes. Their regular menu includes Cheese Nachos ($16++), 10" Pizzas ($17++ to $23++) and a variety of alcoholic drinks.
Address: 920 East Coast Parkway, #01-28/32, Parkland Green, Singapore 449875
Opening hours: Tue-Thur 12pm to 11pm, Fri & eve of PH 12pm to 12am, Sat & PH 8:30am to 12am, Sun 8:30am to 11pm
Tel: 6247 7988
Website
---
4. Scoop Therapy
---
While Group Therapy is one of those cafes that's perpetually full, its sister cafe Scoop Therapy is relatively chill. This dessert shop consists of two sections, namely an ice-cream bar and a dessert station. Ice-cream ($4 for one scoop) flavours include uncommon ones like chendol and butterbeer. Scoop Therapy is known for S'mores ($6.50), which is their version of Dominique Ansel's viral Frozen S'mores. Ice Cream Bomb ($6.50) is another dessert worth getting. With a giant scoop of Earl Grey vanilla ice-cream stuffed into a choux puff and topped with hot fudge sauce, whipped cream and popcorn, every mouthful of this creates a sweet explosion of flavours.  
Address: 11 East Coast Road, The Odeon Katong, Singapore 428722
Opening hours: Tue-Thur 2pm to 10pm, Fri-Sat 12pm to 12am, Sun 12pm-10pm
Tel: 6247 9335
Website
Find out where else to get viral food trends in Singapore.
---
5. Stamping Ground Coffee

---
PSA to all hipster Instagrammers: Stamping Ground Coffee makes a great backdrop with flowers, a marble counter and wooden communal tables. The cafe is great for cold brew enthusiasts, what with choices like cold brew with coconut water or soy milk for $7 and $6.50 respectively. Fill your tummy with Crabmeat Brioche ($13) and Bacon Jam ($13.50) that comes with a sous vide egg on top of a slice of toasted brioche.
Address: 87 Upper East Coast Road, Singapore 455223
Opening hours: Tue-Sun 9am to 6pm
Tel: 9070 7610
Website
---
6. Do.Main Bakery
---
This French bakery makes a great spot for afternoon tea or desserts. Light eaters can also get some small-portioned mains, with options such as Red Wine Oxtail Stew Pie ($12++), Baked Ravioli with Comte Cheese ($14++) and Do.Main Chicken Pie ($15++). Let your inner tai tai out with a High Tea Set ($32++ for two) that comes with an assortment of mini pastries and tea. If you're here purely for the sweets, go for Lemon Tart ($5++) that has a glass-like glaze topped with house-made marshmallows. Eclair ($5++) filled with salted caramel or Manjari chocolate can do an equally good job satisfying your sweet tooth too. All breads and pastries are made in-house so you'll definitely be getting fresh bakes here.
Address: 226 Tanjong Katong Road, Singapore 437015
Opening hours: Tue-Thur 8am to 9pm, Fri-Sat 8am to 10:30pm, Sun 8am to 9pm
Tel: 6348 1406
Website
---
7. Avenue Cafe

---
Avenue's focus is on interior design, and the cafe serves to let potential clients meet consultants and get a feel of what they want for their future home. That being said, you don't have to be a client to grab a bite. Chill with a cup of Americano ($4.50) and a variety of hot dogs with prices ranging from $7.90 to $9.90. They've also got apparel displayed around the cafe, so those itching to shop can check out some pieces here.
Address: 456 Joo Chiat Road, Singapore 427669
Opening hours: Mon-Thur 10am to 10pm, Fri-Sat 10am to 12am, Sun 10am to 10pm
Tel: 6348 9803
Website
---
8. Second Storey Cafe Bar

---
Cafe by day and an atas LAN shop by night, Second Storey is one of those places with a double identity. Chicken and Waffles ($9.50) and Pulled Pork Sandwich ($12) are highly recommended dishes here. Asparagus with Miso Butter and Scrambled Eggs ($15) as well as a classic Eggs Benedict ($15) are some of the items served during brunch on Saturdays from 10am to 2pm. Jio your gamer friends here for a session of LAN or pool at night!
Address: 19 East Coast Road, Singapore 428746
Opening hours: Tue-Sun 10am to 2am (last order 1am)
Tel: 6346 0042
Website
Find out where are some other double-identity cafes in Singapore.
---
9. Bread & Hearth Artisanal Bakery Cafe
---
Bread & Hearth is another one on the list of atas bakeries in Katong. Compared to the rustic brick interior of their Keong Saik outlet, their Katong V outlet exudes a contemporary vibe in line with the mall's design. Sink your teeth into fresh bread and pastries such as Ciabatta ($2.80), Almond Chocolat ($3.60) and Blueberry Streusel Danish ($3.20). Their signature Le Croissant ($2.80) is a hot favourite, so be sure to head down early to get your hands on them!
Address: 30 East Coast Road, #02-27, Katong V, Singapore 428751
Opening hours: Daily 8:30am to 8:30pm
Tel: 6593 3249
Website
---
10. Brownice Italian Bistro
---
Brownice is no stranger when it comes to vegan ice-cream, and they've now expanded to serving vegan mains as well. Found just beside 328 Katong Laksa, this quiet bistro offers a variety of Italian fare. Four Seasons Pizza ($18) comes with cured olives, sundried tomato, mushrooms and artichoke with soy ham. Creamy and filling, you'll be able to enjoy this whether you're vegan or not. Of course, ice-cream is a must-have here, so go ahead and get a scoop for $4.
Address: 53 East Coast Road, Singapore 428771
Opening hours: Sun-Thur 12pm to 10pm, Fri-Sat 12pm to 10:30pm
Tel: 6348 2295
Website
---
BONUS: Birds of Paradise
---
Birds of Paradise may be a familiar name, but it's still so worth a trip. Inspired by nature, ice-cream flavours here include pandan, strawberry basil and white chrysanthemum. At $4.70 for a single scoop and $7.70 for a double, prices here are similar to average gelato stores. For an additional $1, you can opt for a thyme cone, which has hints of the herb and buttermilk. It gets incredibly crowded in this tiny shop at night, so pop by in the day if you can. 
Address: 63 East Coast Road, #01-05, Singapore 428776
Opening hours: Tue-Thur 4:30pm to 10pm, Fri 4:30pm to 10.30pm, Sat 12pm to 10:30pm, Sun 12pm to 10pm
Tel: 9678 6092
Website
Find out where else to get Insta-worthy ice-cream desserts in Singapore.
---
Ace your cafe-hopping game at Katong
---
Whether or not you live near Katong, these cafes are worth a trip if you're a true blue cafe-hopper. Let us know in the comments below if you've got a cafe at Katong to recommend!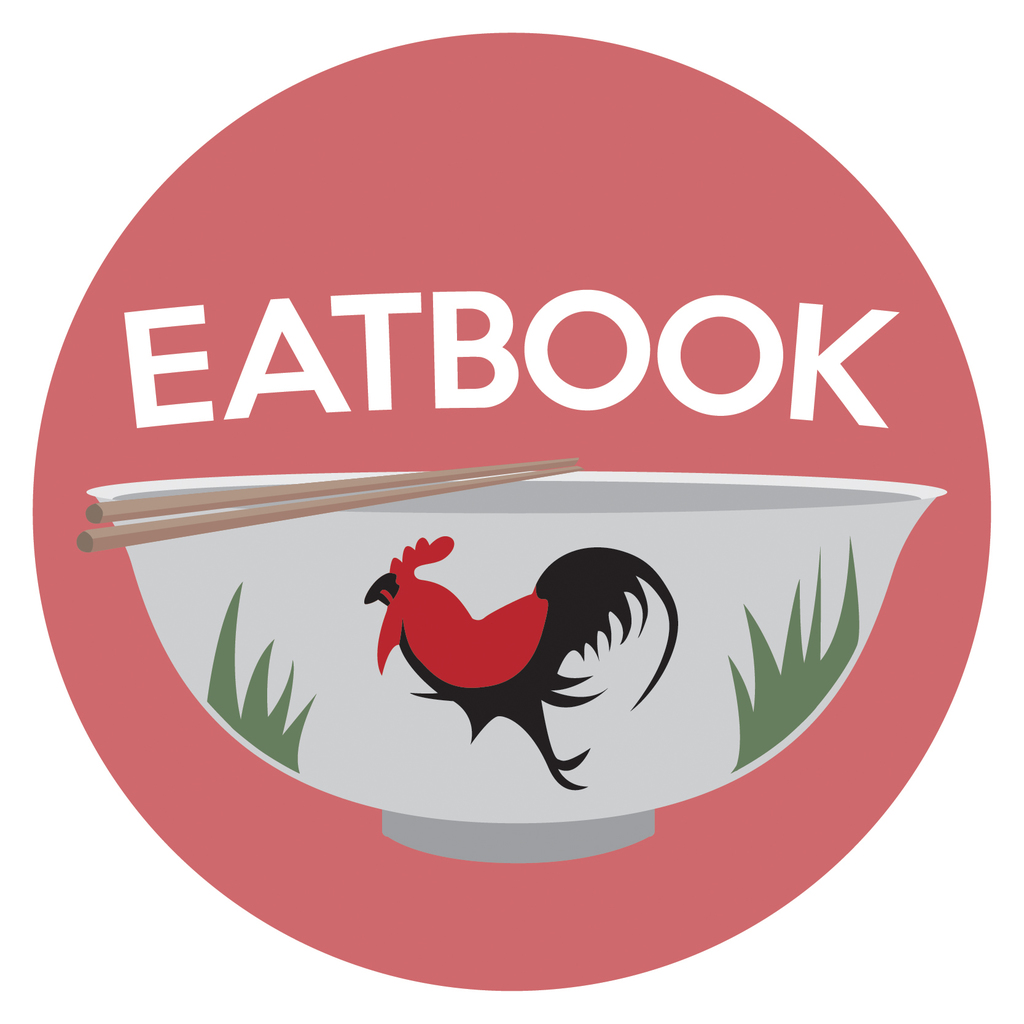 Drop us your email so you won't miss the latest news.