---
UOB Cards has $5 off delivery and takeaway 
---
When looking for a fuss-free meal, delivery is the way to go, especially during this new normal. For UOB cardmembers, you're in luck! UOB Cards is collaborating with over 150 restaurants powered by Getz this month to bring you delivery and takeaway deals so you can sit back, relax, and dine in the comfort of your own home. They have got you covered with $5 off pick up or delivery discounts at some of your favourite restaurants. So here are eight places where you can enjoy such savings!
---
1. Dim Sum Haus
---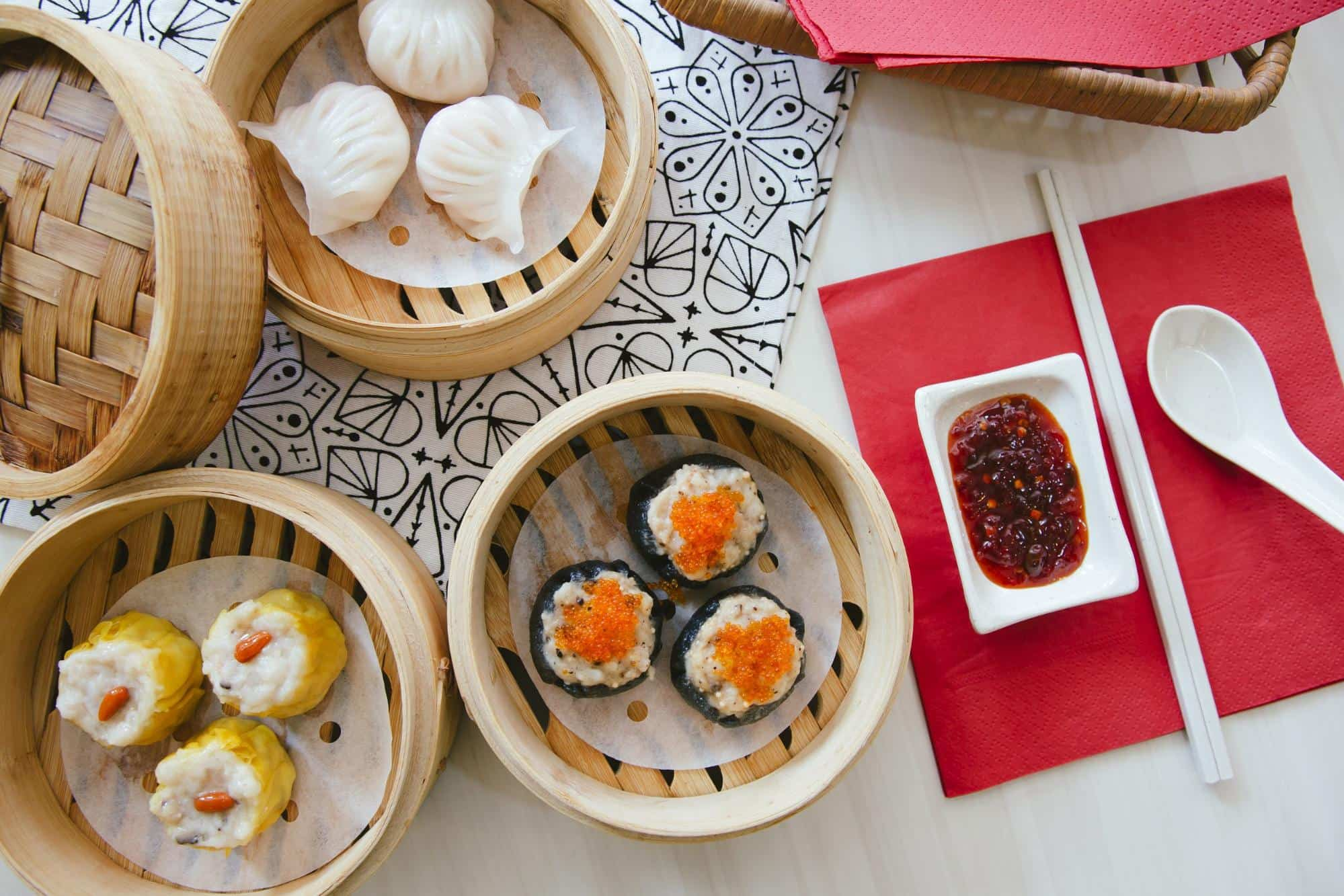 Image credit: Dim Sum Haus
For those who are always on the prowl for good dim sum, Dim Sum Haus offers a decent selection of handmade dim sum, such as har gao, siew mai, and steamed pork ribs. Opt for their Baked Salted Egg Custard Buns ($5.90 for three), which, we hear, is one of the best ones around. The buns have a thin, crusty exterior, encasing a rich and smooth salted egg filling that oozes the moment you tuck into it.    
Address: 57 Jalan Besar, Singapore 208809
Opening hours: Mon-Fri 10:30am to 3pm, 5:30pm to 10:30pm, Sat 9:30am to 10:30pm, Sun 9:30am to 9:30pm
Tel: 6909 0777
Website
---
2. Fook Kin
---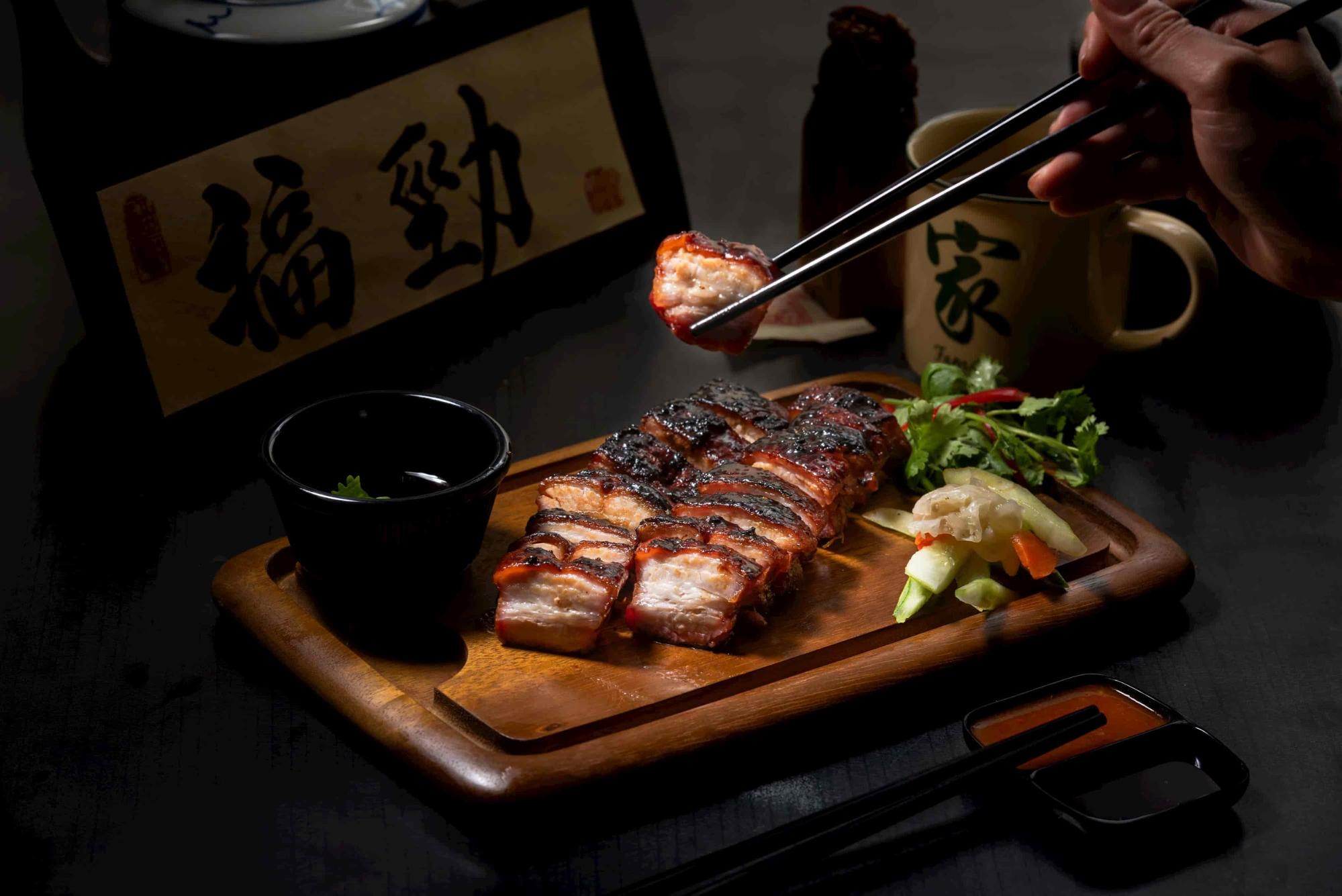 Image credit: Fook Kin
Rich and caramelised char siew. Crispy roasted pork. Smoky and herbal roasted duck. Fook Kin stands out among the other Chinese restaurants, especially when it comes to the flavours and textures of their roasted delights. Indulge in their 300g Mixed Platter ($21.50) and taste it for yourself. This platter consists of char siew and roasted pork so you can enjoy the best of both worlds. 
Apart from their meat options, they also serve classic Chinese dishes with wok-kissed flavours such as Braised Broccoli & Shimeji Mushrooms ($9.80) and Spicy Mala Chicken ($12.80). 
Address: 111 Killiney Road, Singapore 239550
Opening hours: Daily 11:30am to 9:30pm
Tel: 6737 3488
Website
---
3. The Assembly Ground
---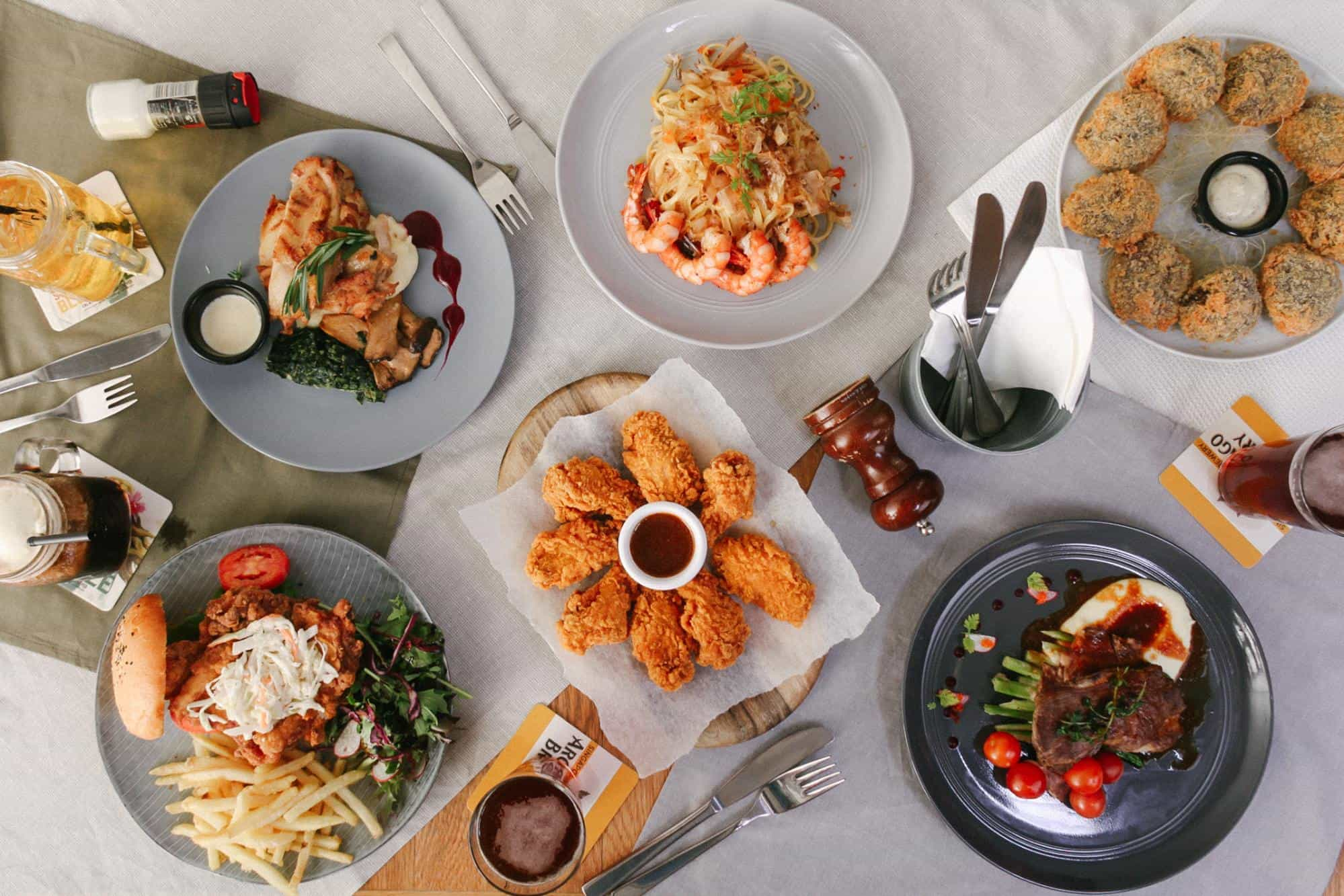 Image credit: The Assembly Ground
Cafe hoppers flock to The Assembly Ground for their artisanal coffee and array of Western fare that includes pasta, pizzas, and burgers. Go for the Chilli Lime Seafood Aglio Olio ($19). This garlicky and tangy dish has tender baby scallops, succulent clams and crunchy sea tiger prawns. Don't forget to order the Iced Dirty Matcha ($7.50) for a quick caffeine fix while you work from home.
Address: 2 Handy Road, #01-21, The Cathay, Singapore 229233
Opening hours: Mon-Thu 11:30am to 9pm. Fri 11:30am to 10pm, Sat 11am to 10pm, Sun 11am to 9pm
Tel: 6733 3375
Website
---
4. Tonkotsu Kazan Ramen
---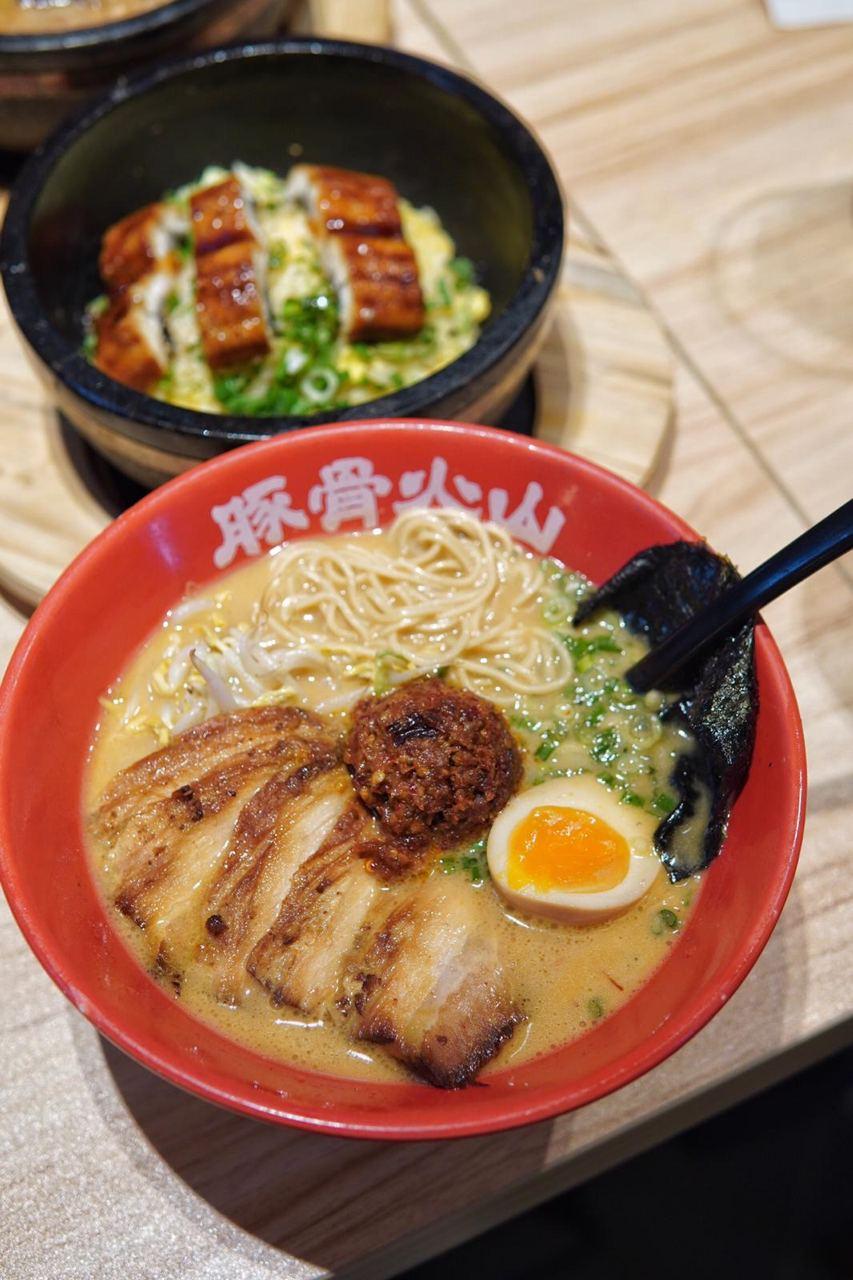 Image credit: Tonkotsu Kazan Ramen
A bowl of ramen is always comforting and delightful to slurp. Tonkotsu Kazan Ramen is one place where you can satisfy your ramen cravings. This Japanese noodle joint is known for their rich tonkotsu broth and springy noodles. One of their must-try dishes is the Chashu Karamiso Ramen ($17.80), which comprises a generous dollop of spicy meat miso, five thick slices of chashu, ramen egg as well as thin, chewy noodles submerged in a great-tasting, creamy broth. 
Note that the $5 off takeaway and delivery promo also runs in the Bukit Panjang Plaza, Century Square, Northpoint and JEM outlets.  
Address: 10 Sinaran Drive, #02-68/69, Novena Square 2, Singapore 307506
Opening hours: Mon-Fri 11am to 9:30pm, Sat-Sun 10:30am to 9:30pm
Tel: 6397 6636
Website
Impossible Meat Is Now Available At Local Supermarkets For You To Cook It At Home
---
5. Melben Seafood
---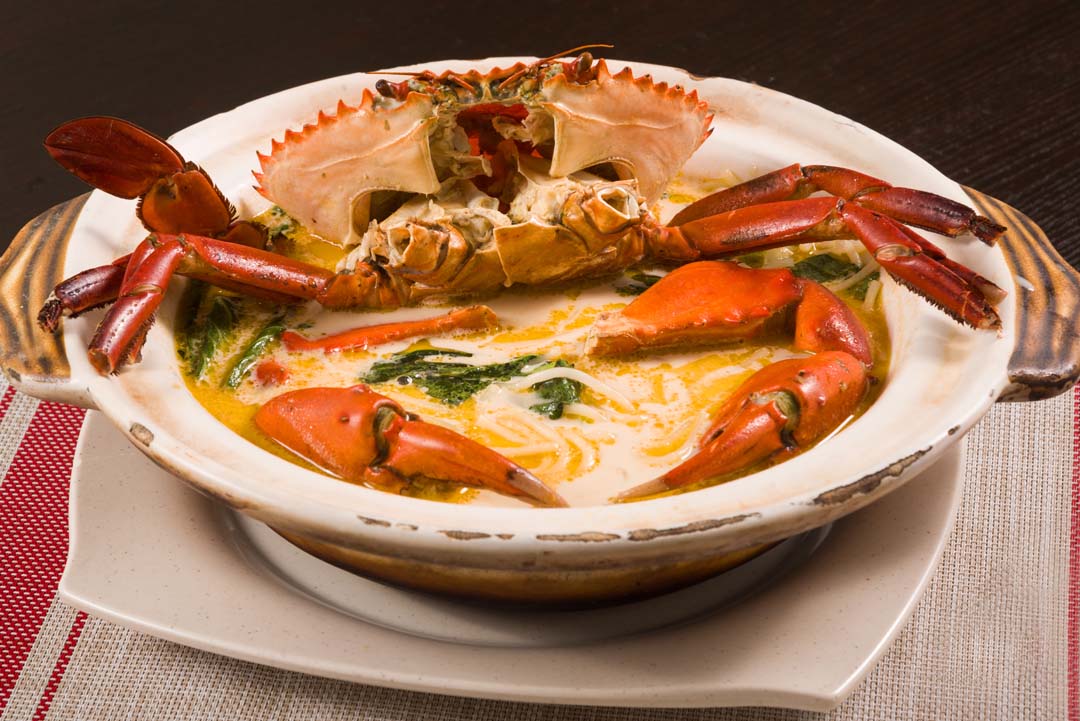 Image credit: Melben Seafood
Feast on Melben Seafood's array of exciting crab dishes, accompanied and cooked with a variety of sauces such as laksa, butter, chilli and salted egg. Prices start from $72 at 800g, where you can expect fresh and hefty crabs with soft, delicate and sweet crab meat. Top up $3 for the addition of bee hoon so that the noodles can soak up the amazing broth. Alternatively, you can also choose to add six pieces of mantou ($3.80) to pair with the crab dishes.  
Address: 1 Pasir Ris Close, #01-302/303, Downtown East, Singapore 519599
Opening hours: Daily 11am to 11pm
Tel: 9810 7063
Website
---
6.  Porcelain Cafe by Gratefood Co.
---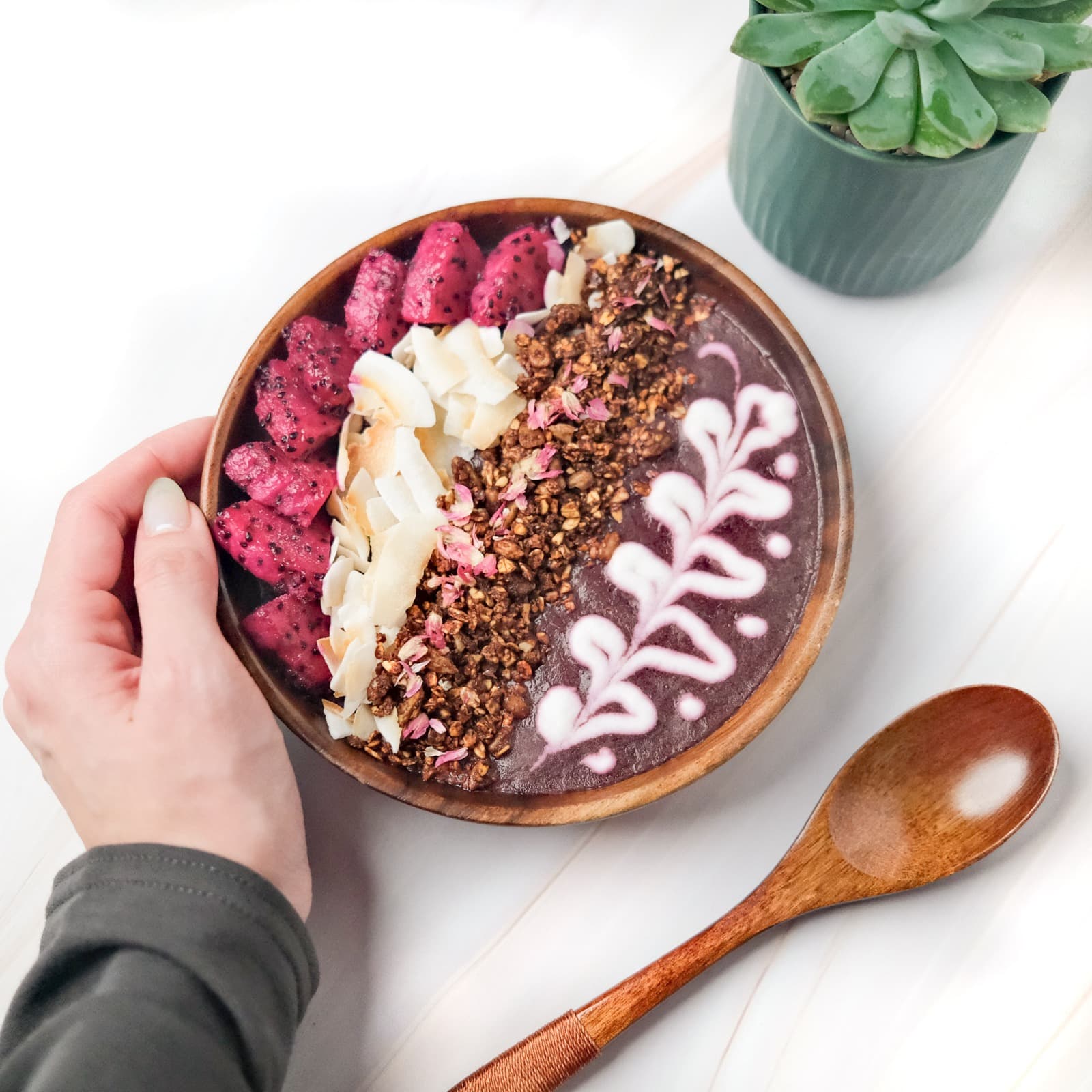 Image credit: Porcelain Cafe by Gratefood Co.
Acai bowls are more than just a fad. Besides their colourful and stylish appearance, this antioxidant-rich treat is packed with loads of nutritional perks. Porcelain Cafe by Gratefood Co. serves some pretty good acai bowls. This plant-based cafe also has chia and coconut yoghurt bowls, as well as thick smoothies, and specialty coffee. Opt for the simple Açaí Classic ($11.90) that's topped with maple granola, coconut flakes, as well as slices of dragonfruit. For those with a sweet tooth, get the Açaí Cacao ($11.90), which features their house-made chocolate orange granola.
Address: 290 Orchard Road, #04-48, The Paragon, Singapore 238859
Opening hours: Mon-Fri 11am to 6pm, Sat-Sun 10am to 6pm
Tel: 8907 7376
Website
---
7. Long Ji Zi Char
---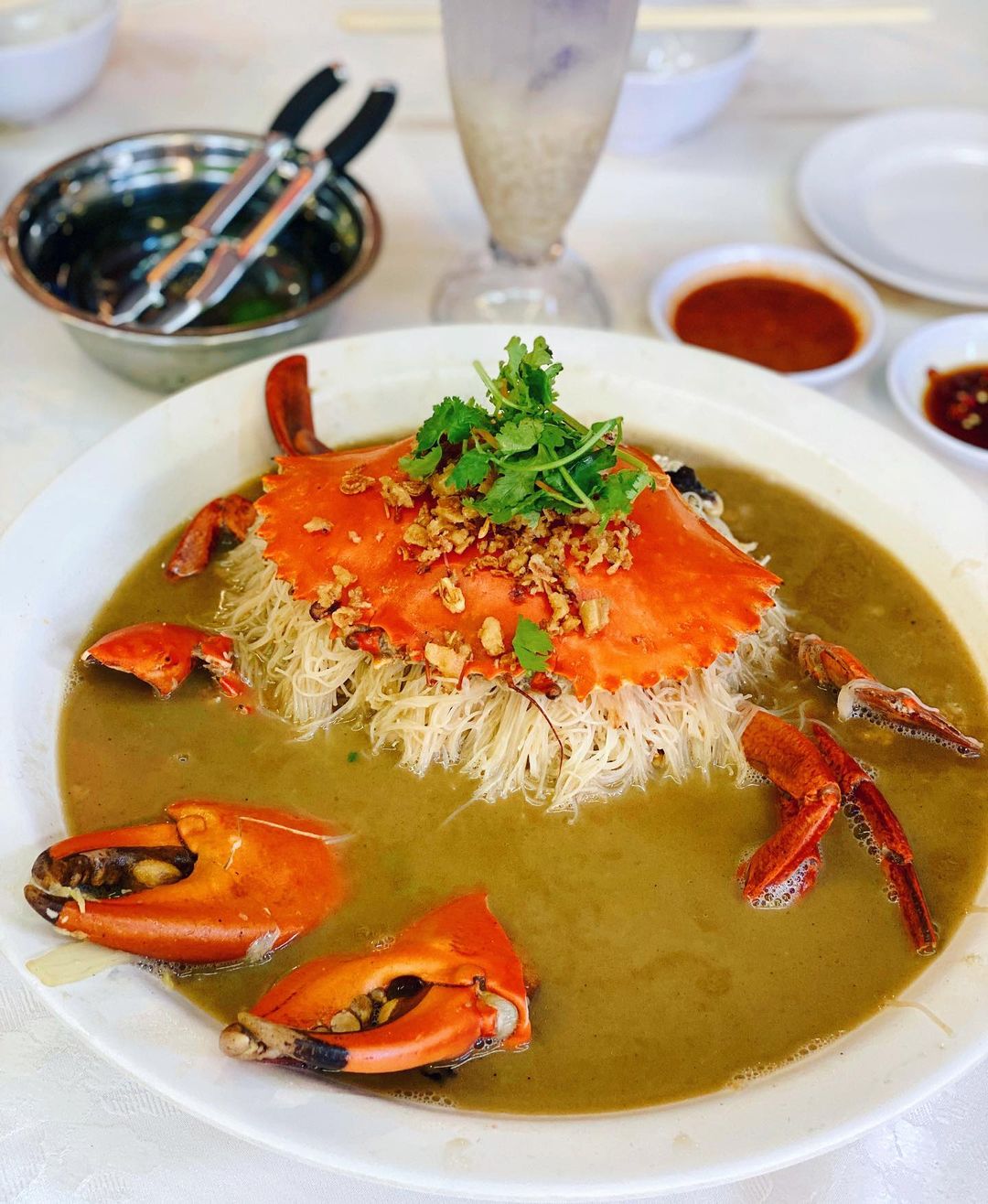 Image credit: @yyw
If you're craving for lip-smacking crab bee hoon, you've got to give Long Ji Zi Char a shot. This Chinese restaurant boasts their best-selling dish─Long Ji Bee Hoon Crab ($120 for 1kg). Boiled intensely with crab and cabbages to capture the wok hei, this results in a robust and umami-rich gravy. The addition of crispy fried lard is the cherry on top, elevating the overall savoury flavours of the dish. Do note that their last order is at 10:15pm. 
Address: 253 Outram Road, Singapore 169049
Opening hours: Daily 5pm to 11pm
Tel: 9790 5682
Website
---
8. Tiger Sugar
---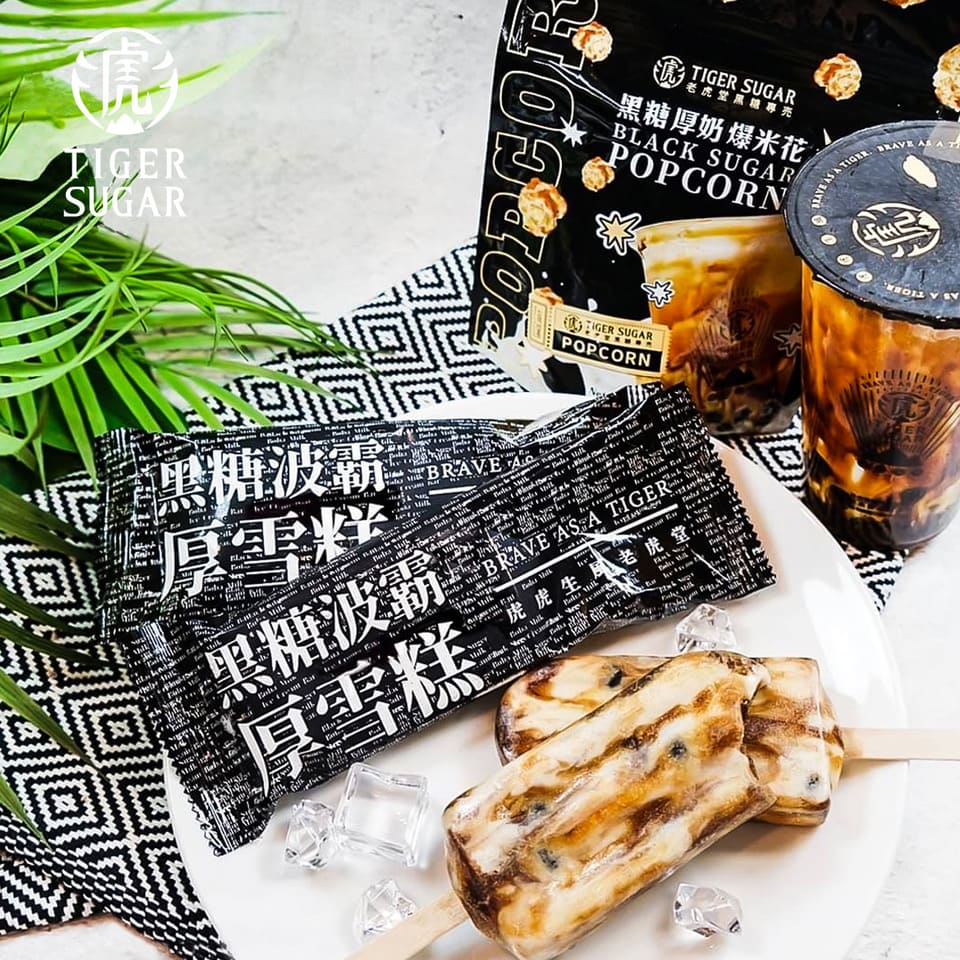 Image credit: Tiger Sugar
Whether you're a bubble tea addict or not, you'll know that Tiger Sugar is one of the masters behind the brown sugar beverages. Treat yourself to any of their offerings, ranging from the Brown Sugar Boba Milk Ice Cream ($12.90 to 14.90 each box) to their latest series of Tiger Cheese Mousse concoctions. If you're feeling sedentary, grab these treats as they will surely perk you up and boost your energy. Note that the $5 off delivery and takeaway promo runs in the Northpoint outlet as well.
Tiger Sugar Review: OG Brown Sugar Fresh Milk from Taiwan Opens At City Hall
Address: 13 Stamford Road, #B2-32, Capitol Piazza, Singapore 178905
Opening hours: Daily 11:30am to 10pm
Tel: 9581 9283
Website
---
Enjoy more delivery and takeaway deals with UOB
Cards
---
Nothing beats having a meal in the comfort of your own home. If you're planning to order delivery or takeaway from any of these places, enjoy the UOB Cards exclusive $5 discounts (limited redemptions) by using the promo code 'UOB5′ that's available until the end November 2020. Note that there is a minimum spend of $40 required on the subtotal amount. Check out the UOB x Getz Food site for more information regarding over 150 participating restaurants as well as other UOB card privileges. 
This post is brought to you by UOB Cards.