---
Cheap dim sum in Singapore 
---
My dad is never more enthusiastic about eating in a crowded and bustling environment than when we're having dim sum. He loves the old Hong Kong feels of enjoying these small bites surrounded by loud chatter from the tables around us, echoes of clinking porcelain tea cups, and harried women pushing dim sum carts stacked high with bamboo baskets around the dining hall.
These 10 underrated and cheap dim sum in Singapore may not have vibes of that sort, but any disappointment can be resolved by a couple more pieces of tasty siew mai.
---
1. Johore Ye Zhi Mei Handmade Bao
---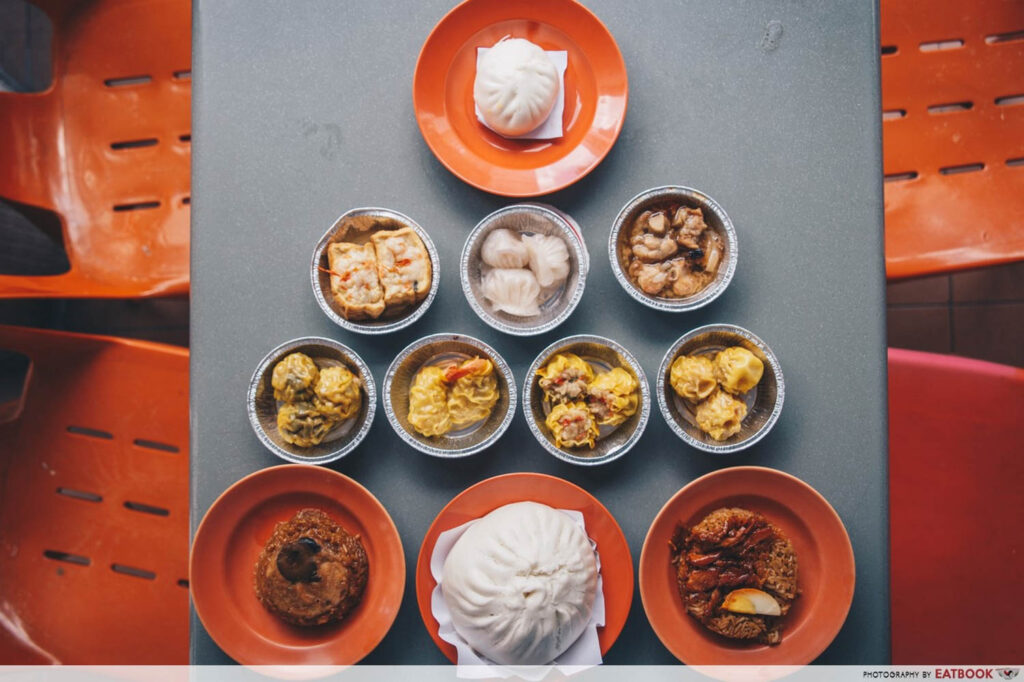 If the queues at Swee Choon are way too long, you can still get a dim sum fix at the nearby Johore Ye Shi Handmade Bao. The star dish is their Amy Yip Bao ($3.20), a soup-bowl sized bun stuffed with honeyed chicken and pork. Get this hefty 500g bao to share, together with Tofu Bamboo ($1.80 for two pieces), which comes with rolls made from bean curd skin stuffed with ground pork and bamboo shoots, and open-faced Prawn Siew Mai ($2 for two pieces) on the side.
Johore Ye Zhi Mei Handmade Bao Review: Giant Bao That's Almost As Big As Your Face
Address: 208 Jalan Besar, Singapore 208894
Opening hours: Tue-Sun 24 hours
Tel: 6294 2210
---
2. 126 Dim Sum Wen Dao Shi
---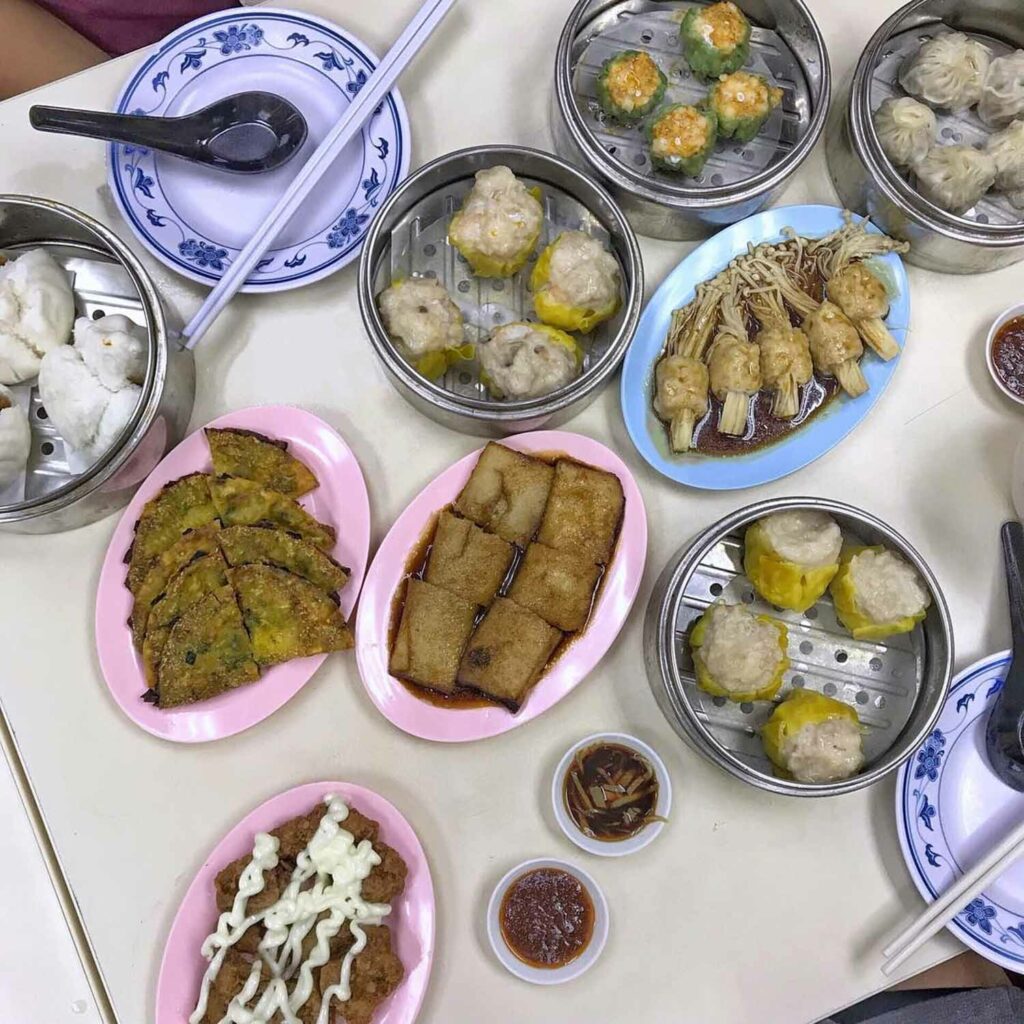 Image credit: @mark.ptkw
Alongside Swee Choon, 126 Dim Sum Wen Dao Shi is undoubtedly one of the most popular dim sum stores in Singapore. Serving up affordable and unpretentious dim sum fare, it's no wonder this 24-hour dim sum store attracts a huge crowd, even in the wee hours.
Their Shrimp Dumplings ($4 for four pieces) are a real favourite of mine. Filled with plump pieces of prawns, it's hard to believe that they only cost $1 per piece. Be sure to also try their BBQ Pork Chee Cheong Fun Roll ($4) which are only made fresh upon order. The rice noodles are silky smooth, without tasting too starchy.
Address: 126 Sims Avenue, Singapore 387449
Opening hours: Daily 24 hours
Tel: 6746 4757
Website | Full list of outlets
---
3. Kuai San Dian Xin
---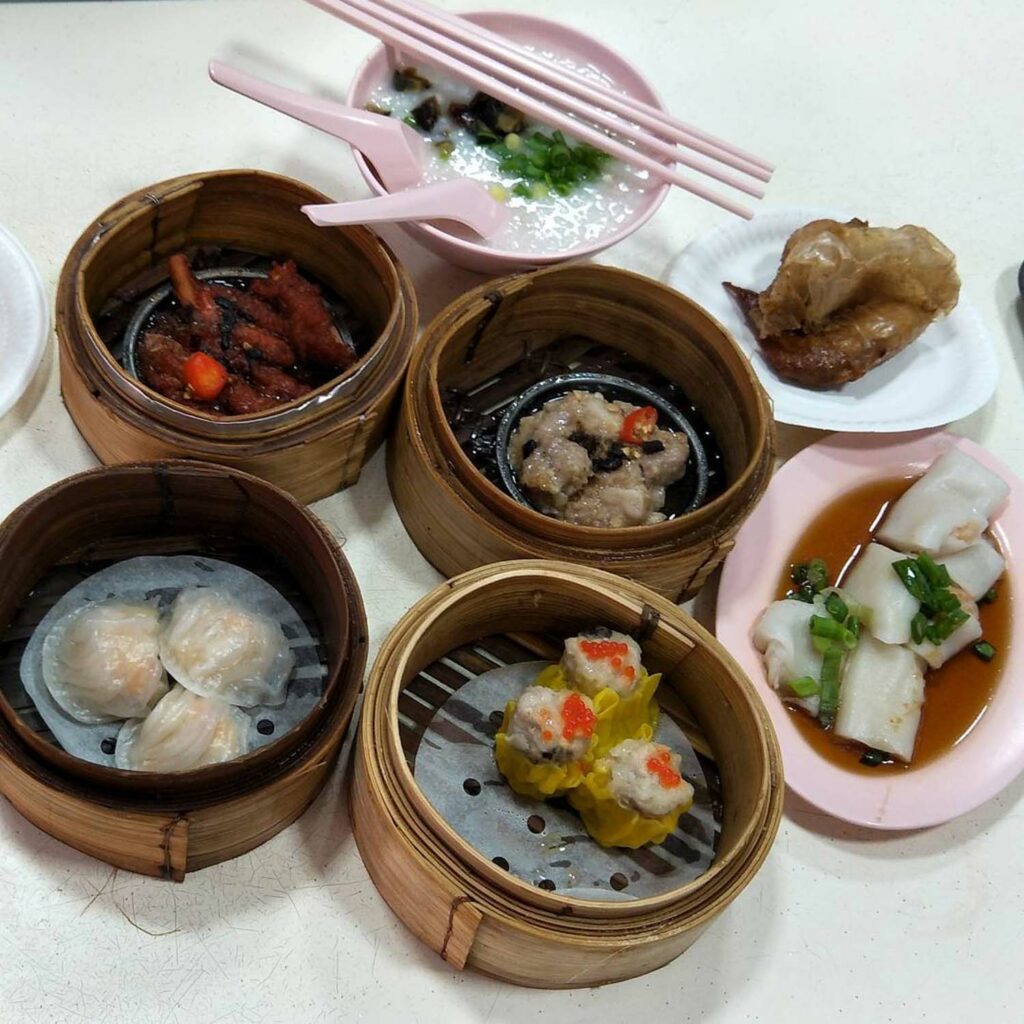 Image credit: @dennisyeo1400
Not only is each item on their menu $1.30, Kuai San Dian Xin is open 24/7 so you can satisfy your dim sum cravings anytime. Warm your belly up with flavourful Century Egg Pork Porridge ($1.30) prepared in a Cantonese style. They also make a mean serving of Carrot Cake ($1.30) that comes with a crisp exterior and chewy insides.
Check out other 24-hour restaurants in Singapore.
Address:  555 Ang Mo Kio Avenue 10, Singapore 560555
Opening hours: Daily 24 hours
---
4. Dim Sum Haus
---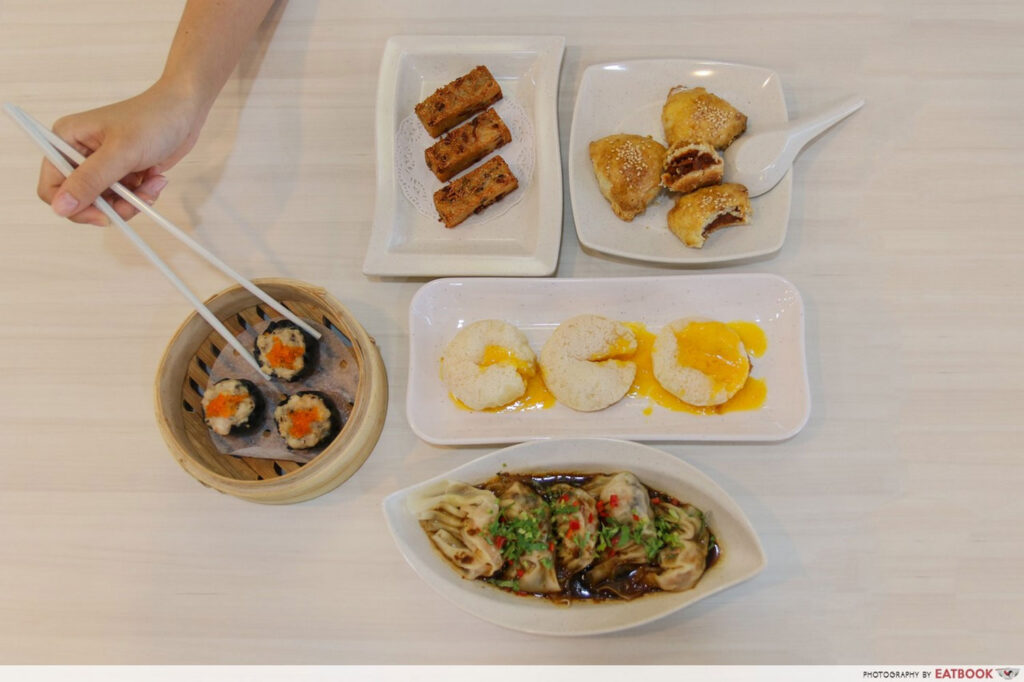 Opened by a dim-sum loving couple, Dim Sum Haus offers both traditional and contemporary dim sum. Everything on the menu is less than $5, and unlike some old-school dim sum joints, this restaurant has a warm and friendly ambience. Baked Salted Egg Custard Bun ($4.80+ for three pieces) puts regular lui sha bao to shame with a buttery shell that oozes out a creamy golden salted egg custard sauce. 
Dim Sum Haus Review: New Dim Sum Eatery At Jalan Besar With Nothing Priced More Than $5
Address: 57 Jalan Besar, Singapore 208809
Opening hours: Tue-Fri 11am to 10pm, Sat-Sun 9am to 10pm
Tel: 6909 0777
---
5. Tanjong Rhu Pau & Confectionery
---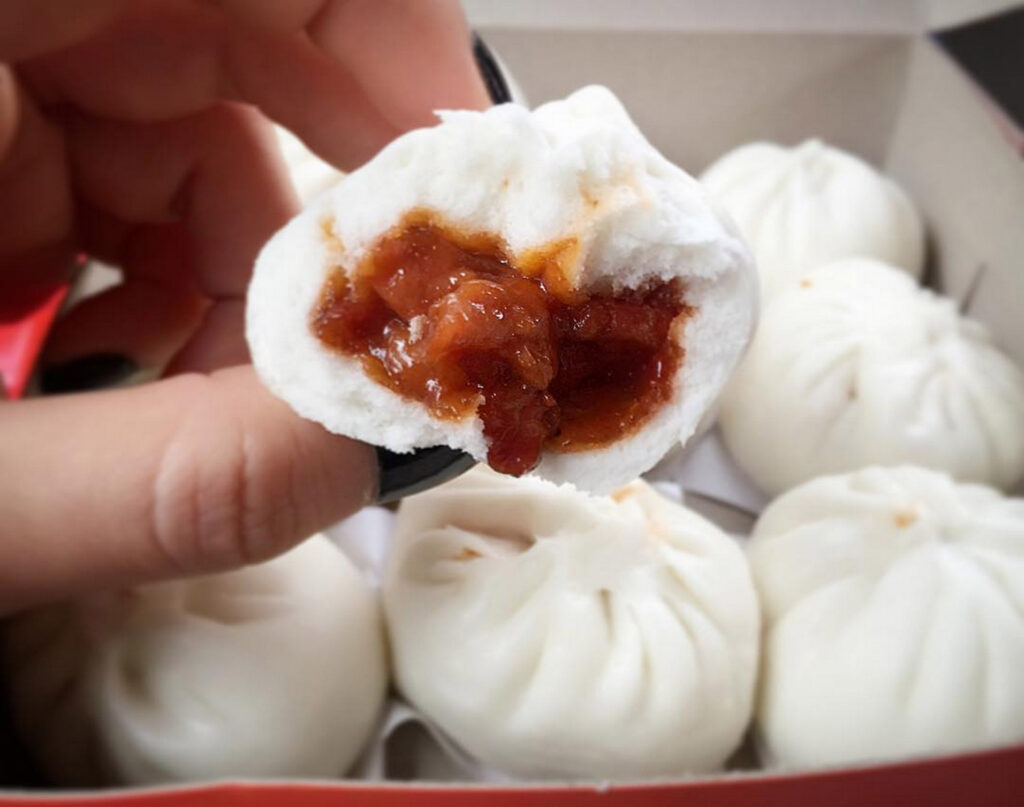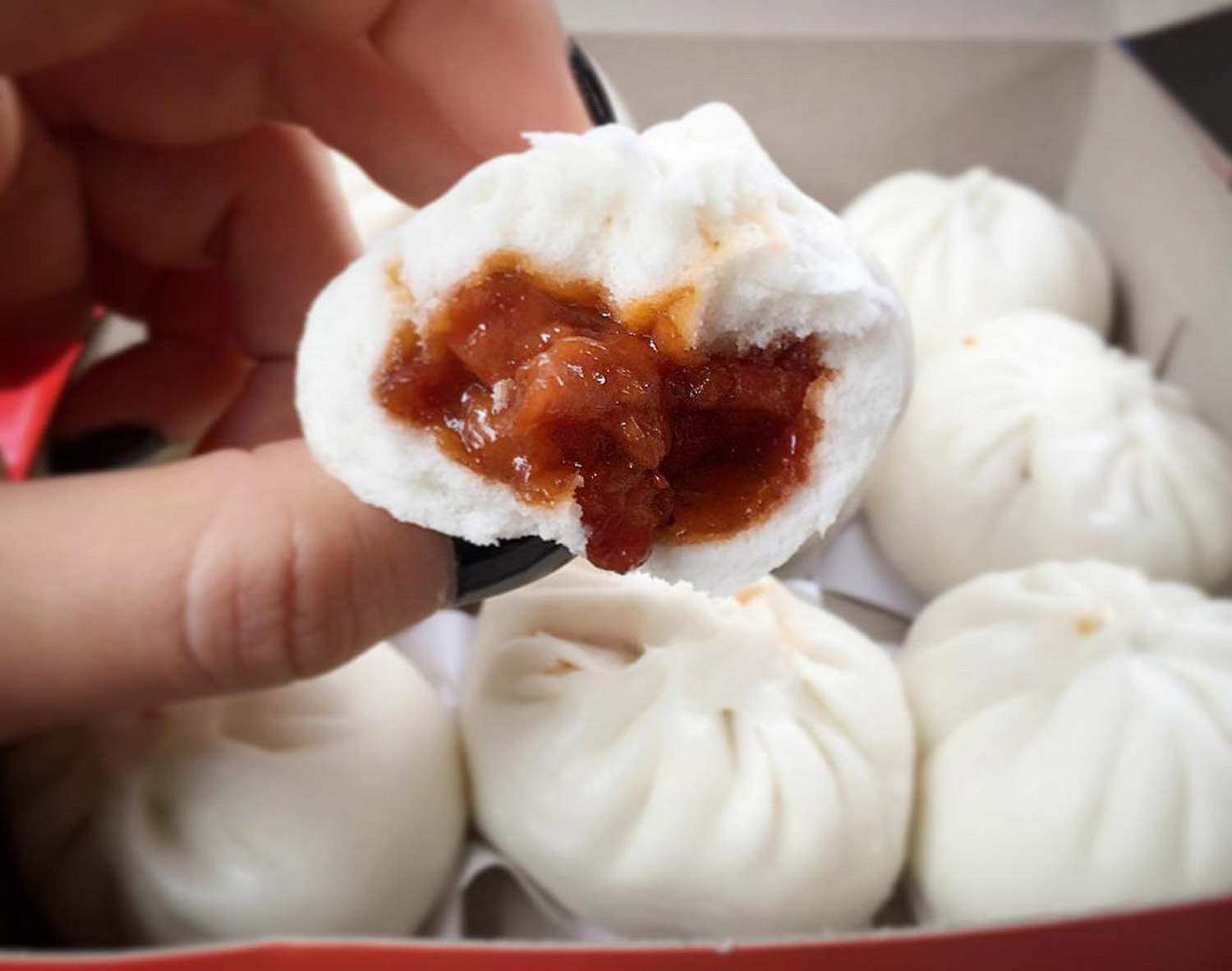 Image credit: @karenkohh
Tanjong Rhu Pau & Confectionery's buns are mini by average standards but there's a reason for their loyal following. Ordering Char Siew Pau ($0.80) is a must here. The char siew meat stuffing is chunkier than usual, giving each bite a more satisfying mouthfeel. Big Pork Pau ($1.60) – ironically the size of a regular char siew pau – is another popular one stuffed with lean but succulent pork and hard-boiled egg.
Address: 389 Guillemard Road, Singapore 399788
Opening hours: Mon-Sat 10am until sold out
Tel: 6842 2112
Full list of outlets
---
6. Xiao Chen Handmade Bao Dian
---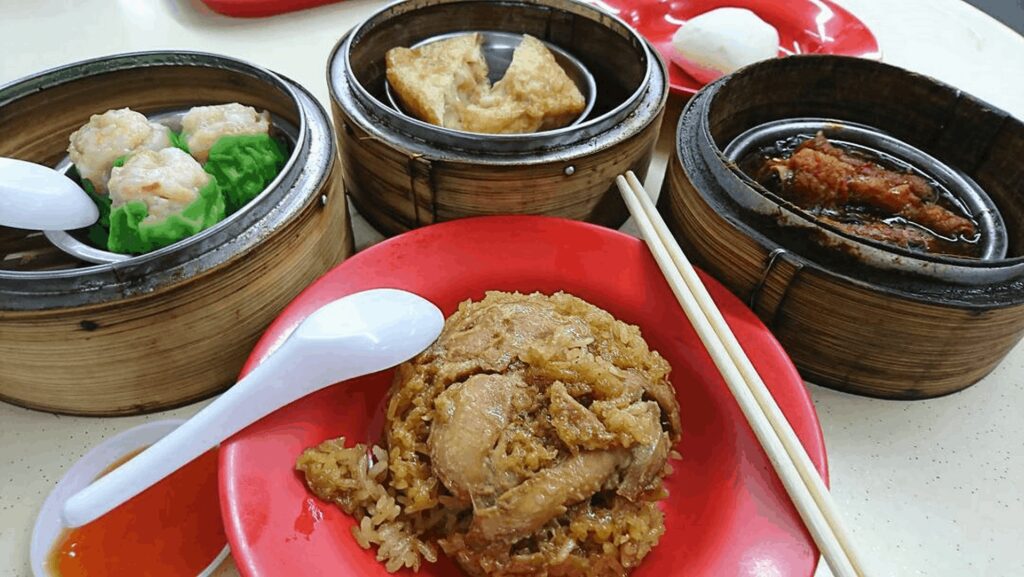 Image credit: @bloodytoad
Xiao Chen Handmade Bao Dian's $1.90 dim sum baskets are so affordable, a dim sum feast every other day is not unthinkable. Besides traditional Siew Mai ($1.90 for three pieces), which they stuff with a whole shrimp and ground pork, Xiao Chen also has a host of other siew mai such as Crab Meat Dumpling ($1.90 for three pieces), Jade Dumpling ($1.90 for three pieces), and Scallop Dumpling ($1.90 for three pieces).
Address: Block 68 Kallang Bahru, Singapore 330068
Opening hours: Daily 7am to 8pm, closed on alternate Wednesdays
---
7. Hong Kong Mongkok Dim Sum

---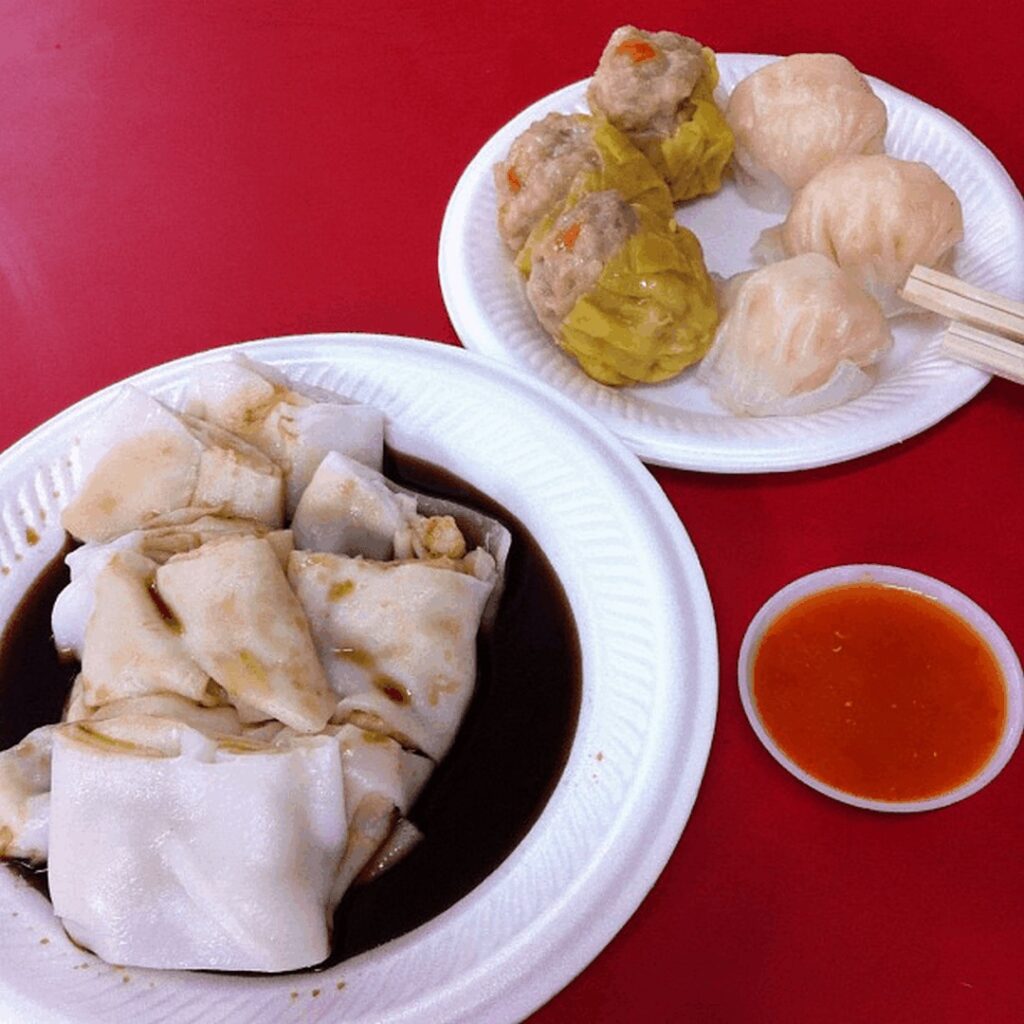 Image credit: @cheryl_ene
Hong Kong Mongkok Dim Sum's simple menu of just six handmade items will leave you as satisfied. The skin of their Har Gow ($2.80 for three pieces) is translucently thin yet sturdy enough to hold a rather hefty load of fresh prawn. True to the stall's name, each Char Siew Bao ($2.80 for three pieces) is made Hong Kong-style with a light and airy bun cracked open to expose the marinated meat filling.
Address: 335 Smith Street, #02-097, Chinatown Complex Market & Food Centre, Singapore 050335
Opening hours: Wed-Sun 11am until sold out
---
8. Zi Yean Bistro

---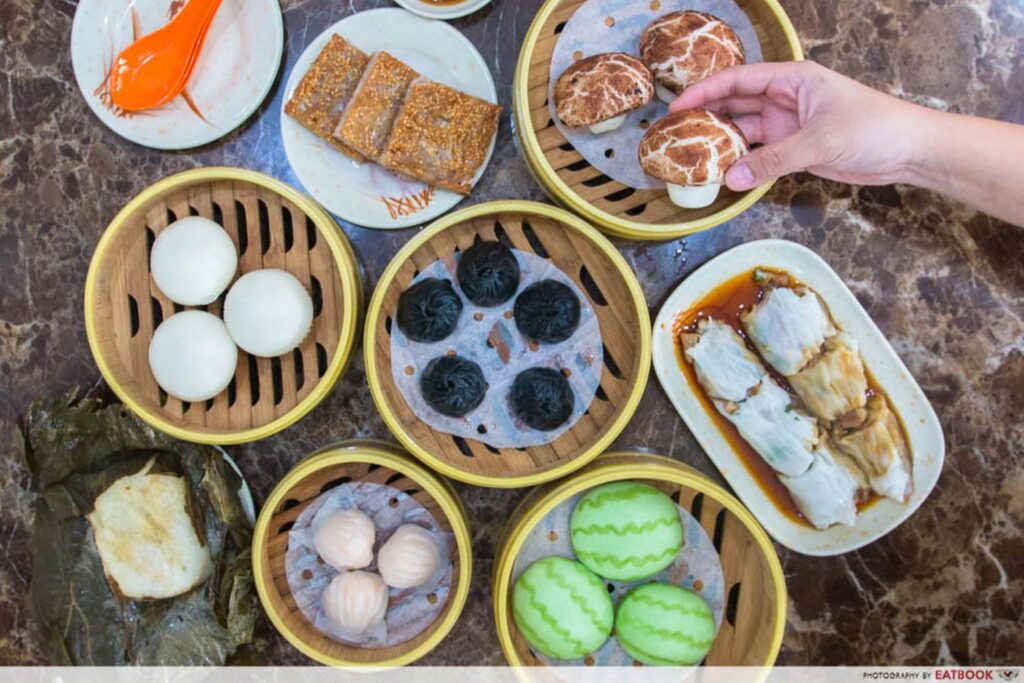 You might want to set your alarm clock for Zi Yean Bistro. All the items here cost $2.50 if you visit on weekdays, before 11am. If you can't wake up early, the dim sum are still relatively affordable with plenty of exciting options to choose from. Cream Of Yam In Watermelon Bun ($3.60 for three pieces) looks just like a watermelon, but is actually filled with an earthy yam filling that reminded us of a lighter version of orh nee.   
Zi Yean Bistro Review: Truffle Xiao Long Bao At This Cheap And Good Dim Sum Shop
Address: 56 Lengkok Bahru, #01-443, Singapore 150056
Opening hours: Daily 8am to 10pm
Tel: 6471 0253
Website
---
9. Yi Dian Xin Hong Kong Dim Sum
---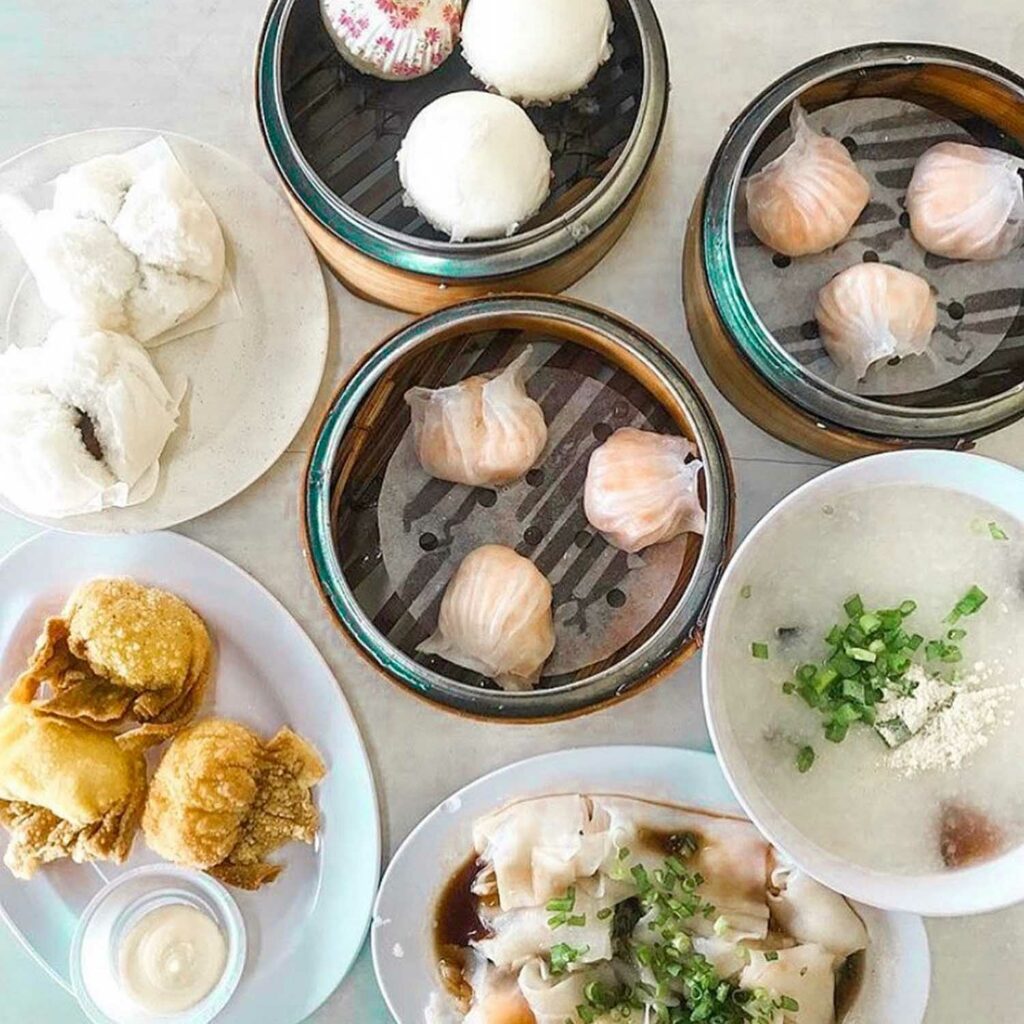 Image credit: @chubbytwinz
Expect delicious and affordable dim sum at Yi Dian Xin Hong Kong Dim Sum, where an ex-Tung Lok chef helms the kitchen. Instead of the more common fried carrot cake pieces, Yi Dian Xin serves a cylindrical Steamed Carrot Cake ($2.60) doused in light soy sauce. Other must-order items are their Har Gow ($3.50 for three pieces) with thin and delicate skin, and their super flowy Liu Sha Bao ($3.80 for three pieces).
Address: 1012 Upper Serangoon Road, Teo Seng Eating House, Singapore 534752
Opening hours: Wed-Mon 7am to 5pm
Tel: 9168 5587
---
10. Specialise Homemade Pau Dian
---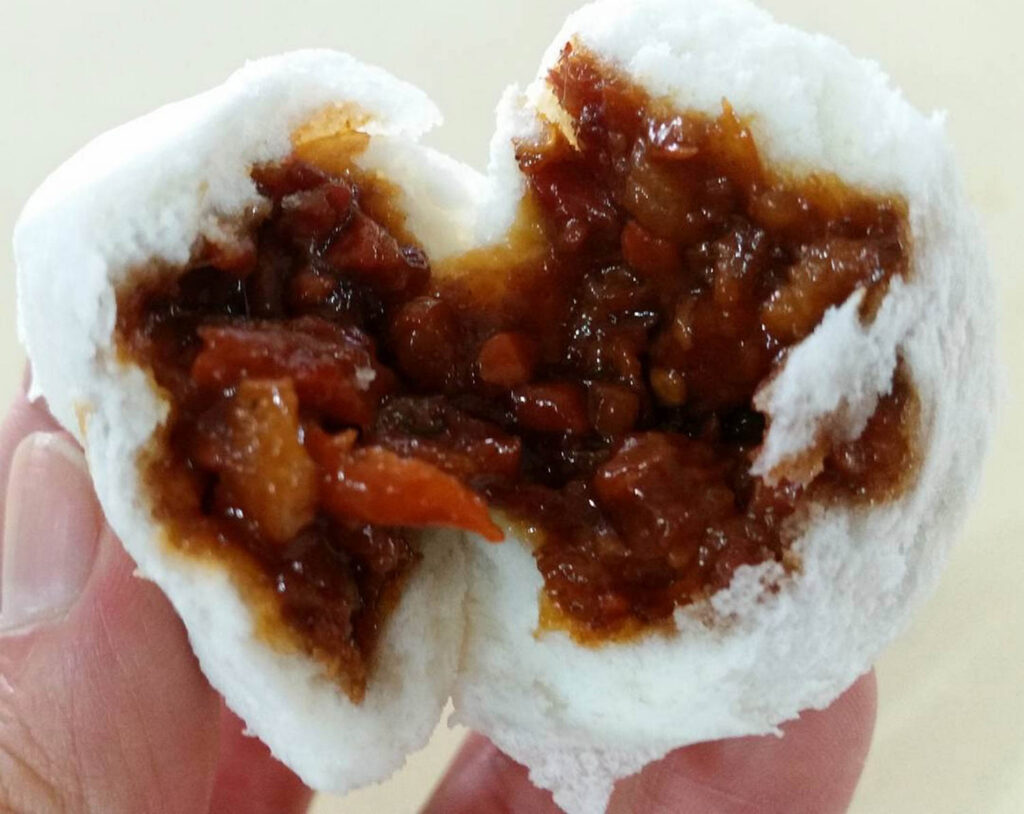 Image credit: @clewhock
A good-looking bao may come with pristine white skin, but their ugly cousins – the ones with patchy exteriors from juices of the meat stuffing seeping through – are often the tastiest. Most of Specialise Homemade Pau Dian's Char Siew Bao ($0.60) are ugly ducklings and that means bao skin of the right thickness. Painstakingly made by hand every morning, you can be sure that the dishes here are made with loads of love. Get some of their Siew Mai ($0.60 per piece) too, if you can, as these run out fast.
Address: 34 Cassia Crescent, #01-86, Singapore 390034
Opening hours: Daily 7am to 6pm
Tel: 8115 2747
---
Cheap dim sum in Singapore
---
Whether you're a purist who sticks to the traditional har gow, char siew bao, and cheong fan, or a trendy yum cha-er seeking the most flowy liu sha bao, there's a dim sum joint for everyone. Where's your favourite joint when you need a fix? Share with us in the comments below.